The Best Costco in Every State
These locations have received the highest ratings for their selection, customer service, and perks.
Costco first opened its doors in 1983, and nearly four decades later, it's the fifth-largest retailer in the world. As of July 2021, Costco has a total of 813 warehouses located across four continents, the majority of which are in the United States.
People love Costco for a variety of reasons, including the great prices, the perks of being a member, the excellent customer service, the free samples, the company's reputation for treating all its workers well, and (of course) the fabulous food court.
Not all Costco warehouses are the same—in fact, some Costco fanatics make a point of visiting as many locations as possible. A number of warehouses have unique selections that are specific to their locations, such as a variety of bourbon-flavored offerings at the Lexington, Kentucky, store, and Mauna Loa macadamia nuts in Hawaii.
Thanks to reviews and feedback from shoppers on everything from customer service to unique selections to the quality of the food courts, we put together a list of the best Costco warehouse in every state.
Note: There are no Costco locations in the states of Maine, Rhode Island, West Virginia, or Wyoming. States with only one Costco location are noted on this list.
For more, check out the Best Hot Dog In Every State.
ALABAMA: 3650 Galleria Circle in Hoover
Reviewers rave about the food court at this Costco location—especially the hot dogs. It was also recently expanded, and customers say the new inside space is "great" (even new gas pumps were added). Although it's a busy location, reviewers say that thanks to the large space and efficient cashiers, it doesn't feel too crowded and lines move quickly.
Related: Sign up for our newsletter for the latest grocery shopping news.
ALASKA: 5225 Commercial Boulevard in Juneau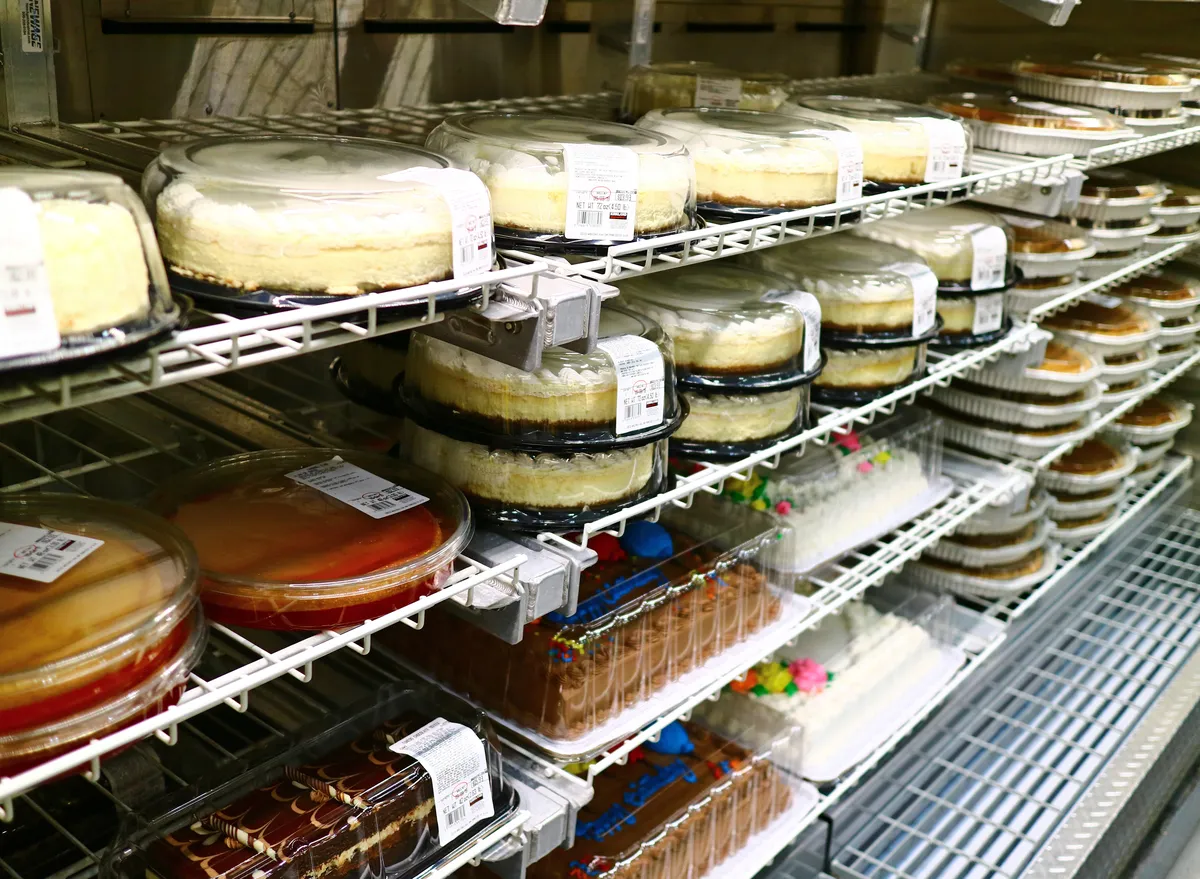 Juneau has the smallest Costco in the world. As Costco Wholesale Assistant Vice President Kevin Green explained in 2019, the Juneau location was built in 1993 as a prototype to see if a smaller-sized market would work.
"We've since decided that it probably doesn't. But it does work in Juneau," said Green. Although it's half the size of an average Costco, customers don't miss out on the selection—the warehouse has 3,200 products at any given time compared to locations that are twice the size, which average 3,800 products.
ARIZONA: 1650 E Tucson Marketplace Blvd in Tucson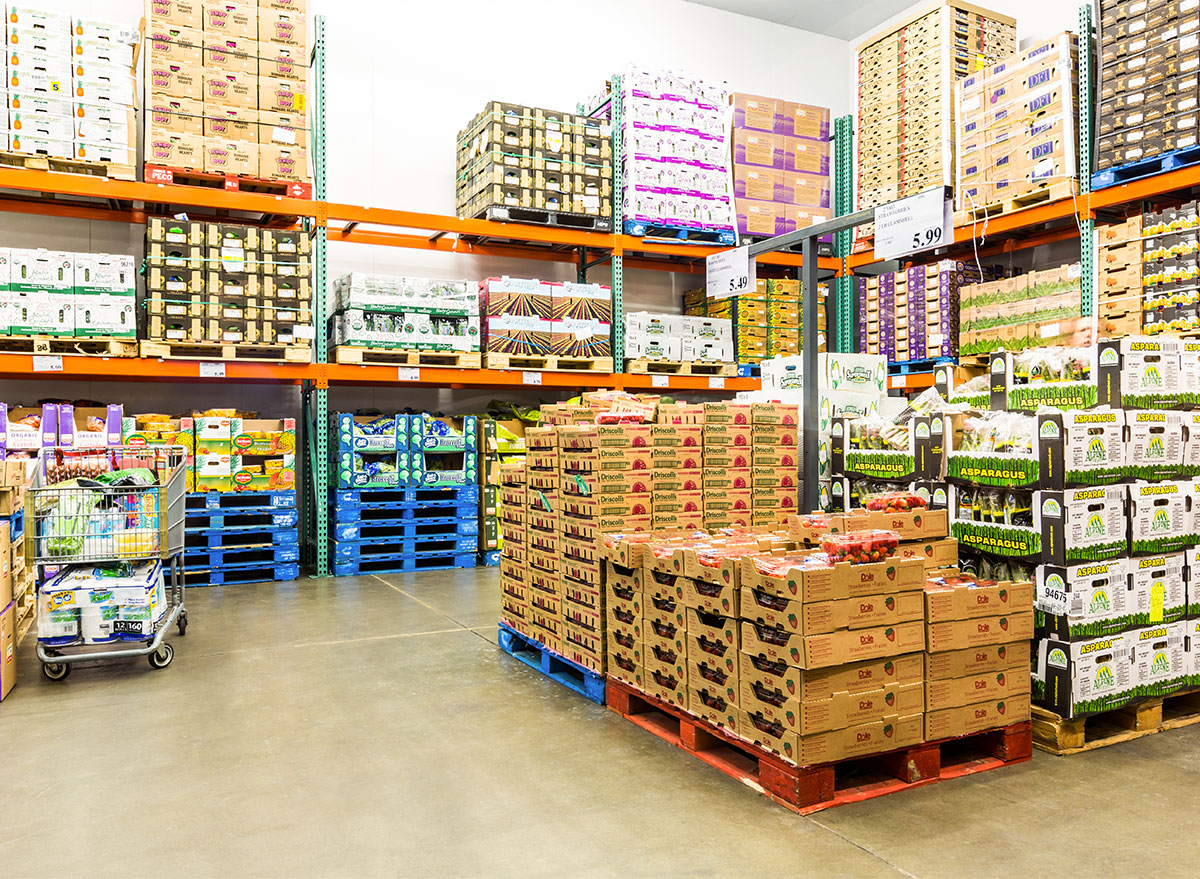 The Tucson warehouse has great customer service, an excellent food court, and is always clean, according to reviewers.
"This location is very convenient and always stocked with everything we need, and then some! Customer service is top-notch, everyone is nice and helpful," wrote a regular customer.
Related: 24 Costco Items for Back to School 2021
ARKANSAS: 16901 Chenal Parkway in Little Rock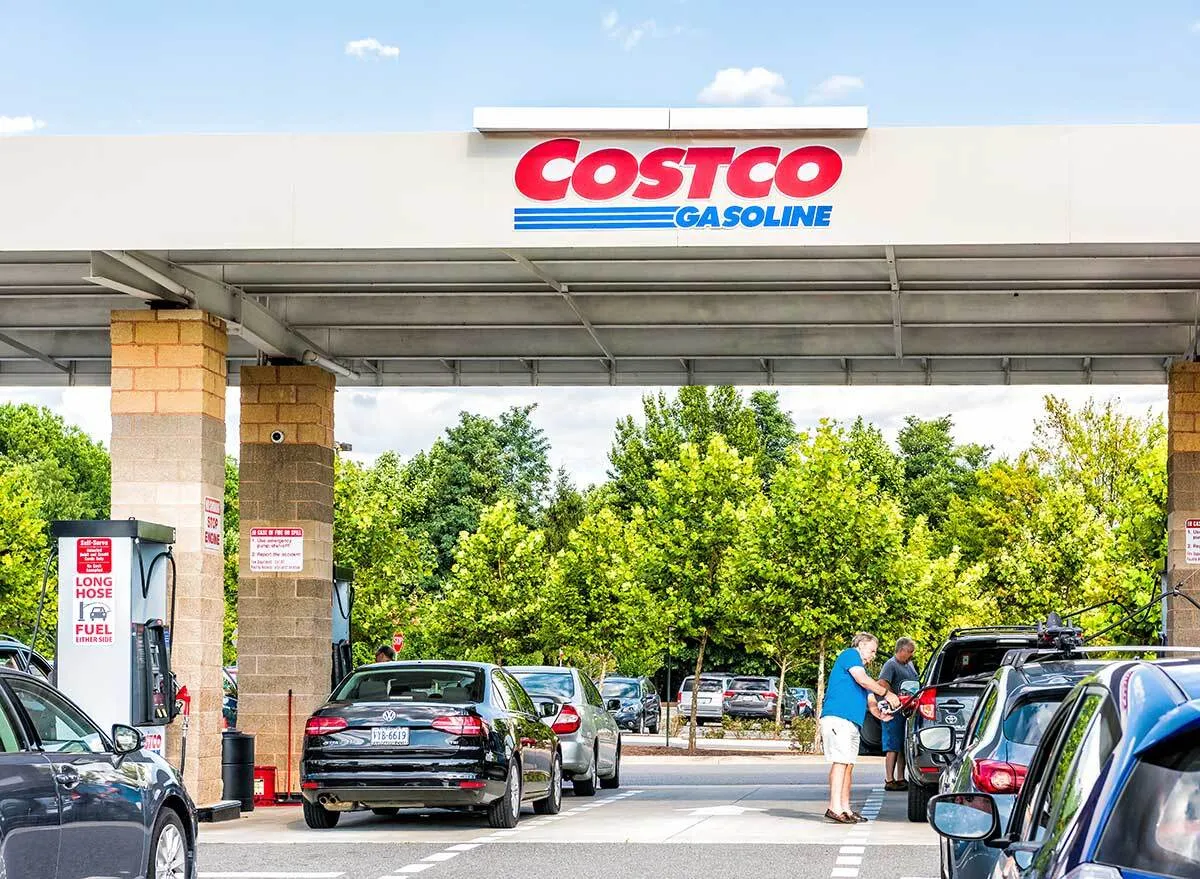 A project that was five years in the making, Arkansas's first Costco location opened in Little Rock last month on July 21, 2021. It has a separate liquor store and a gas station. Reviews haven't come in yet, but there was certainly a great deal of excitement surrounding the state's first warehouse.
CALIFORNIA: 43621 Pacific Commons Boulevard in Fremont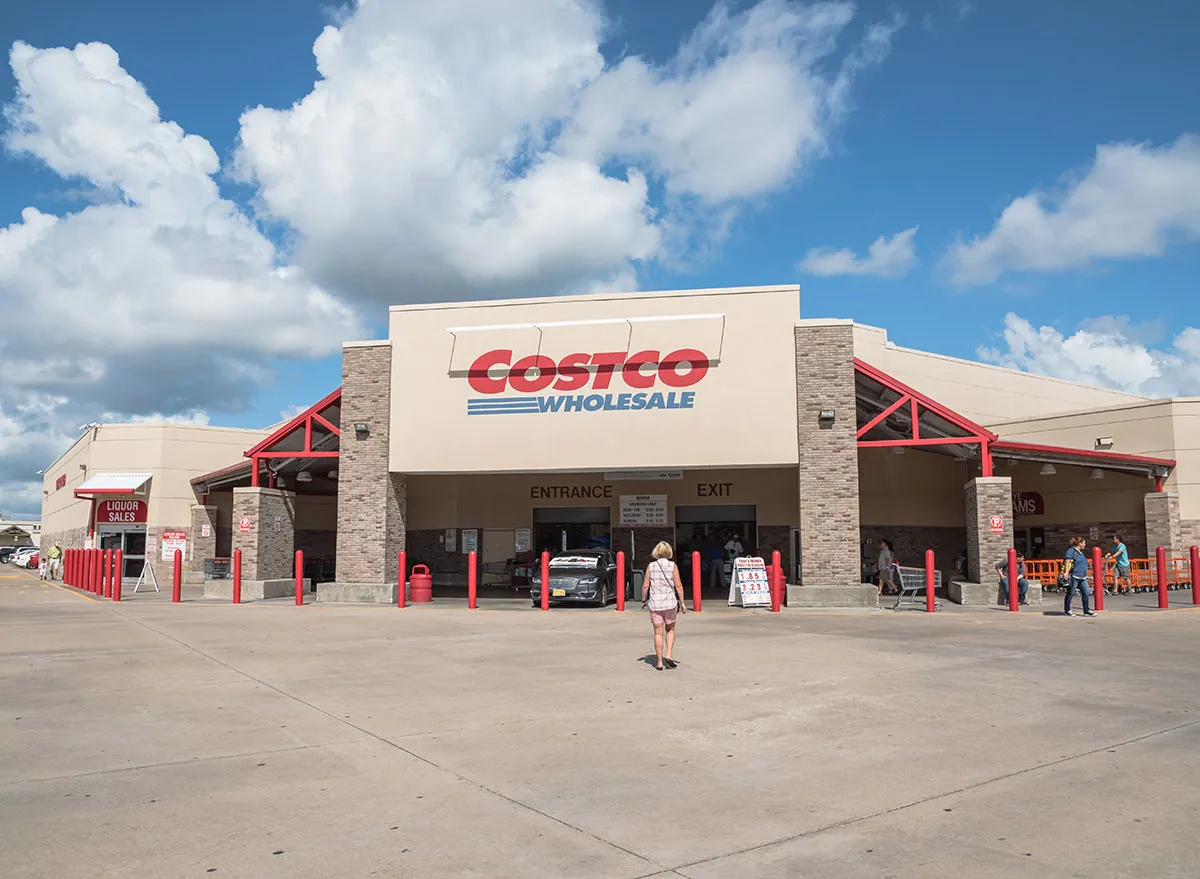 With 131 warehouses, California is the state with the highest number of Costco locations. It's hard to narrow it down to one, but Fremont has some items that you won't find at most Costcos.
A customer explained that there's a large Desi and East Asian population in the area "and the Costco there reflects that," noting that selections include "[h]alf gallon tubs of ghee, huge jars of kimchi, cook-at-home roti, packages of those individual Taiwanese pineapples cakes at the holidays, kaju rolls in the refrigerated section… loads of good stuff."
Related: 6 Secrets Costco Doesn't Want You to Know
COLORADO: 400 S Zuni Street in Denver
"My all-time favorite Costco," wrote one reviewer from Colorado. The Denver location is a "Business Center" Costco, meaning that the warehouse primarily sells to large offices, restaurants, and other companies. However, it has items like restaurant supplies and quality serving ware that can be purchased by any member.
"Imagine your local neighborhood Costco but peaceful, lots of parking spots near the entrance, and with full lamb and pig carcasses," wrote a Denver shopper. The consensus among reviewers is that, although it doesn't have certain popular features like a food court, it's the place to go if you want to avoid crowds and buy unique items like restaurant-quality supplies at an affordable price. (Don't worry, the other sections are well-stocked, too!)
CONNECTICUT: 200 Federal Road in Brookfield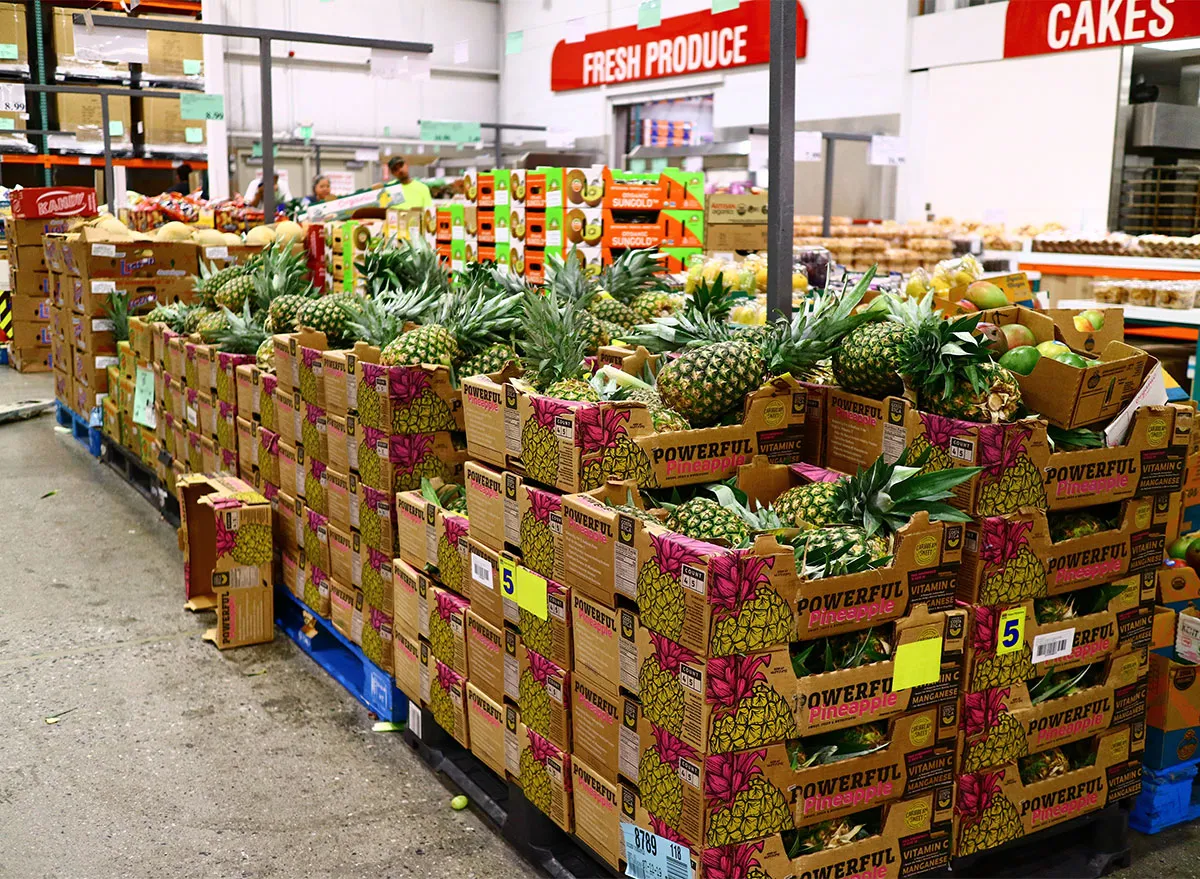 Customers say they're willing to do some extra driving to go to Connecticut's Brookfield location thanks to the organized layout, the customer service, and "expanding selection of new and interesting products at fair and often cheaper prices than competitors."
Related: This Beloved Costco Snack Just Returned to Warehouses
DELAWARE: 900 Center Boulevard in Newark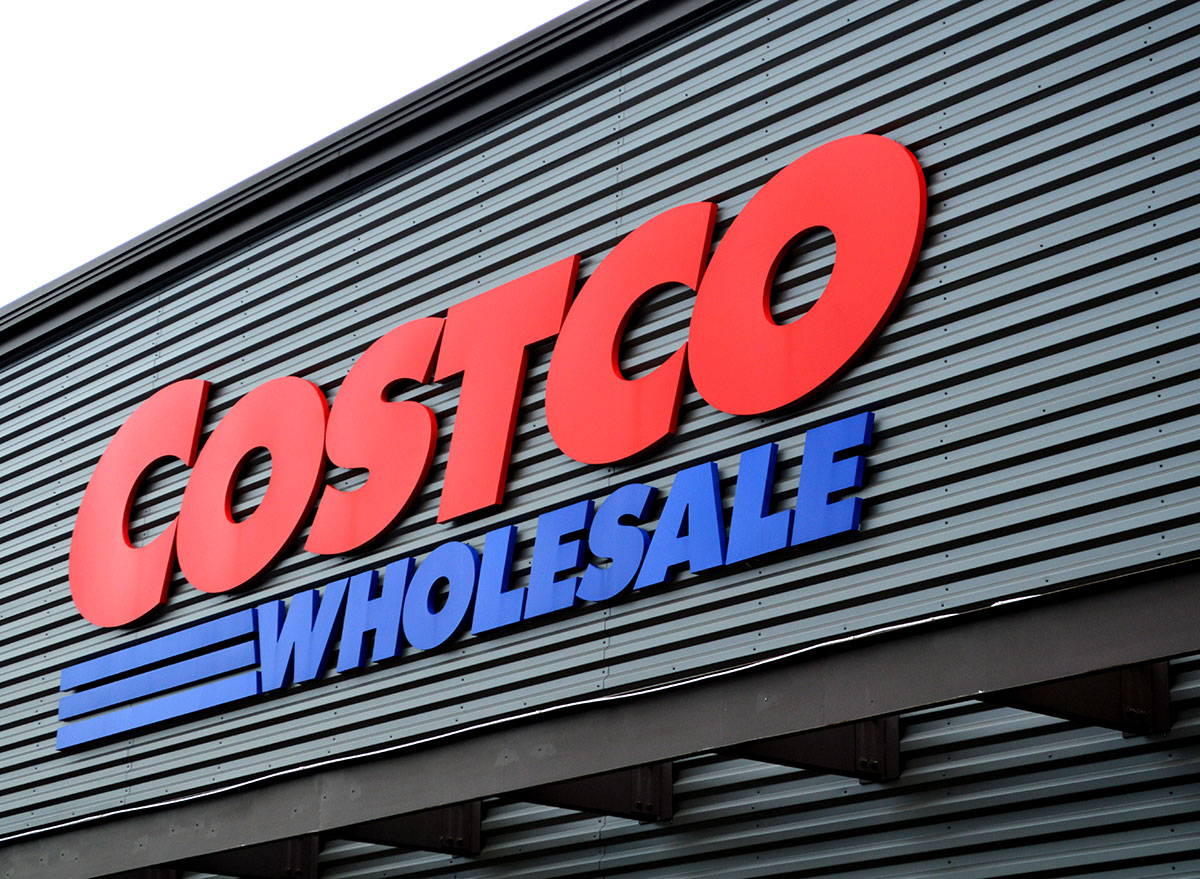 Delaware has only one Costco location, but it has solid reviews. Some customers note that they come from out of state to take advantage of the store's tax-free component, which also applies to their liquor store. Shoppers described it as a "great experience."
FLORIDA: 4696 Gardens Park Boulevard in Orlando
"Costco Connoisseur" Ramsey Monroe, who has visited 226 warehouses in five continents, gave the Orlando location a shout-out in an interview with Business Insider. Although Costco is known for bulk shopping, the Business Center in Orlando has a "Costco Market" where customers can buy items individually.
"I love it because you get the Costco things that you enjoy, you get this amazing price, but you don't necessarily have to walk away with a case of everything," Monroe explained. "You can get a variety."
Related: The Best & Worst Produce Buys at Costco
GEORGIA: 100 Cobb Parkway in Ringgold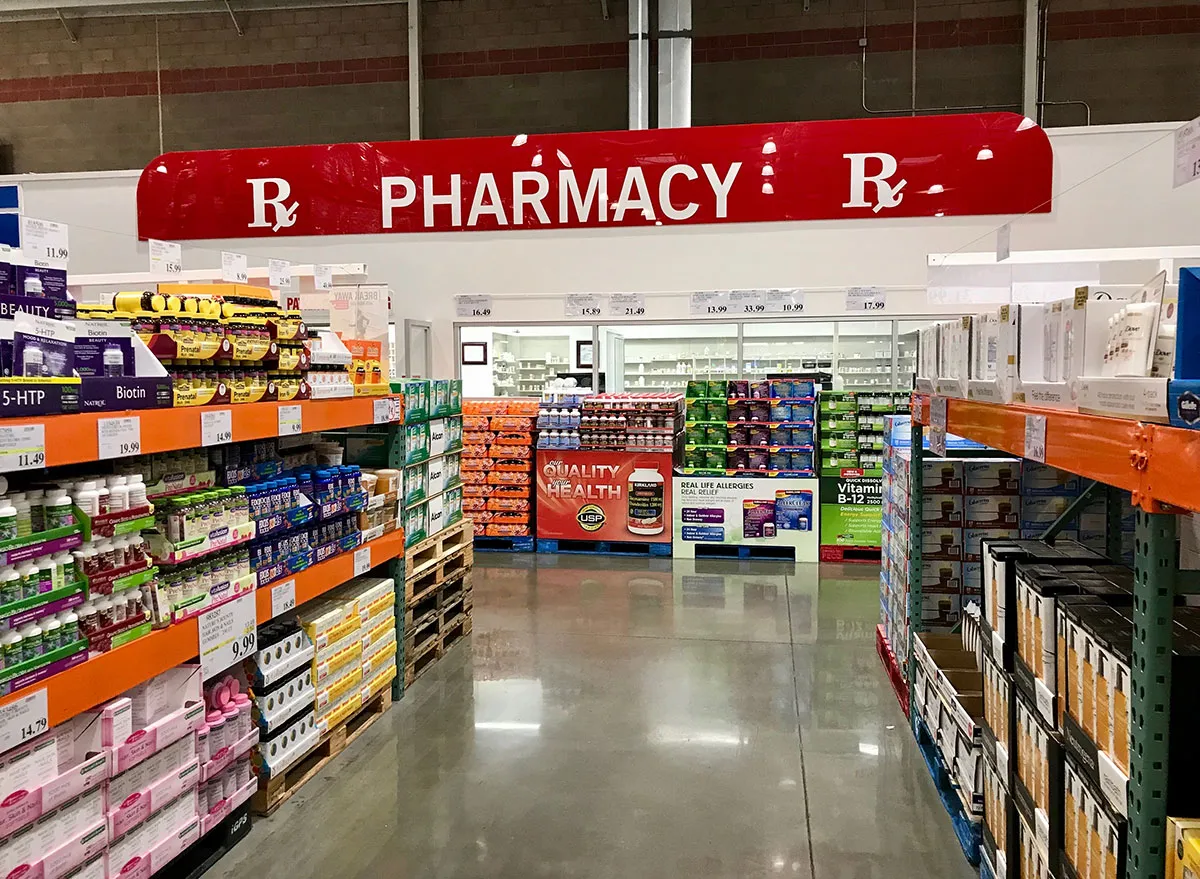 Reviewers praise the excellent customer service in all departments, including optical and pharmacy.
HAWAII: 73-5600 Maiau Street in Kailua-Kona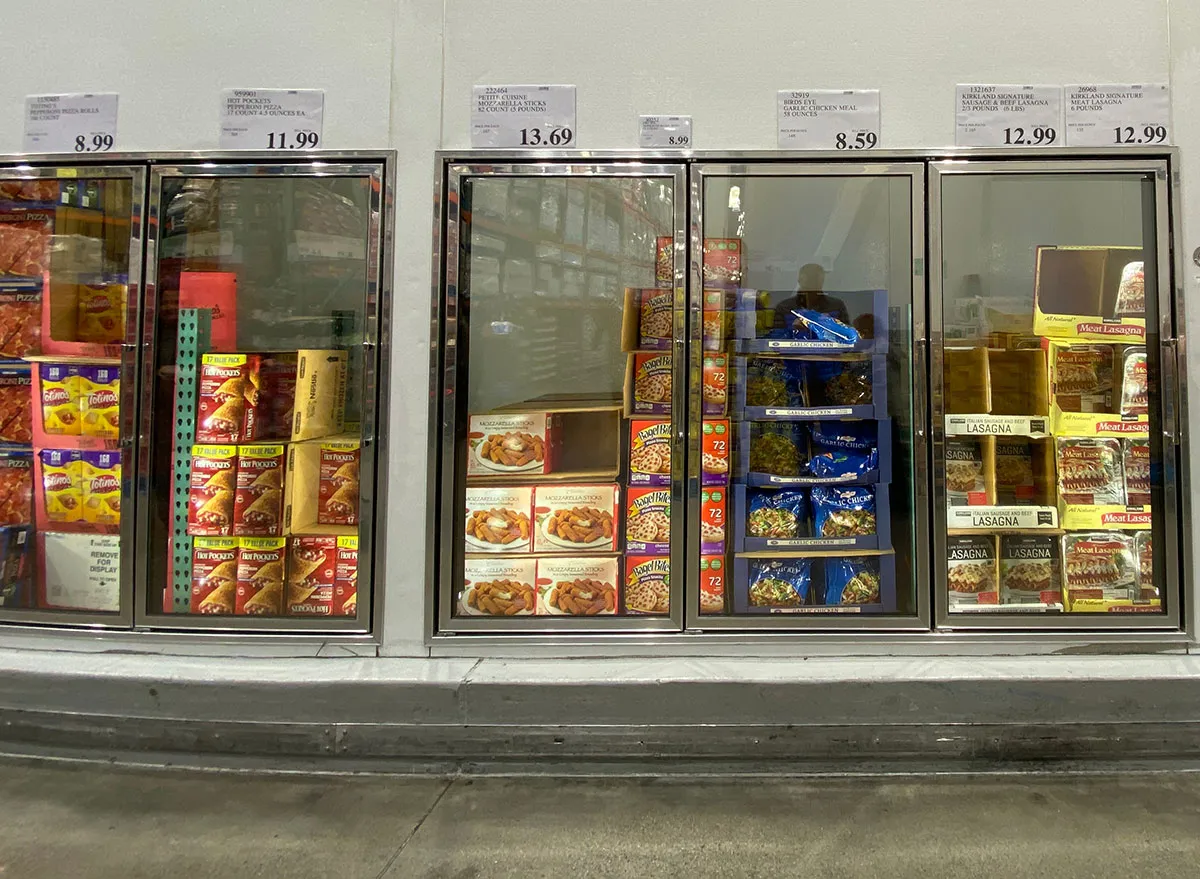 Costco enthusiasts love to visit the warehouses in Hawaii thanks to their unique offerings that are only available in the state, including Redondo Portuguese sausage, miso butterfish, saimin noodles, and Mauna Loa macadamia nuts. Out of the seven locations in the state, Kailua-Kona is the only Costco on the Big Island, and it's just as popular among tourists as it is with locals.
"If you're a tourist (and a Costco Member), it's a great place to shop. No, not for bulk items… since you're traveling… but for alcohol, necessities, clothes as well as souvenir gift food items unique to Costco Hawaii," wrote one reviewer. Other customers note that it has an outdoor cafe and described it as the "best place on the island to buy ANYTHING the least bit affordable."
Related: The Best & Worst Costco Bakery Items—Ranked!
IDAHO: 305 W Quinn Road in Pocatello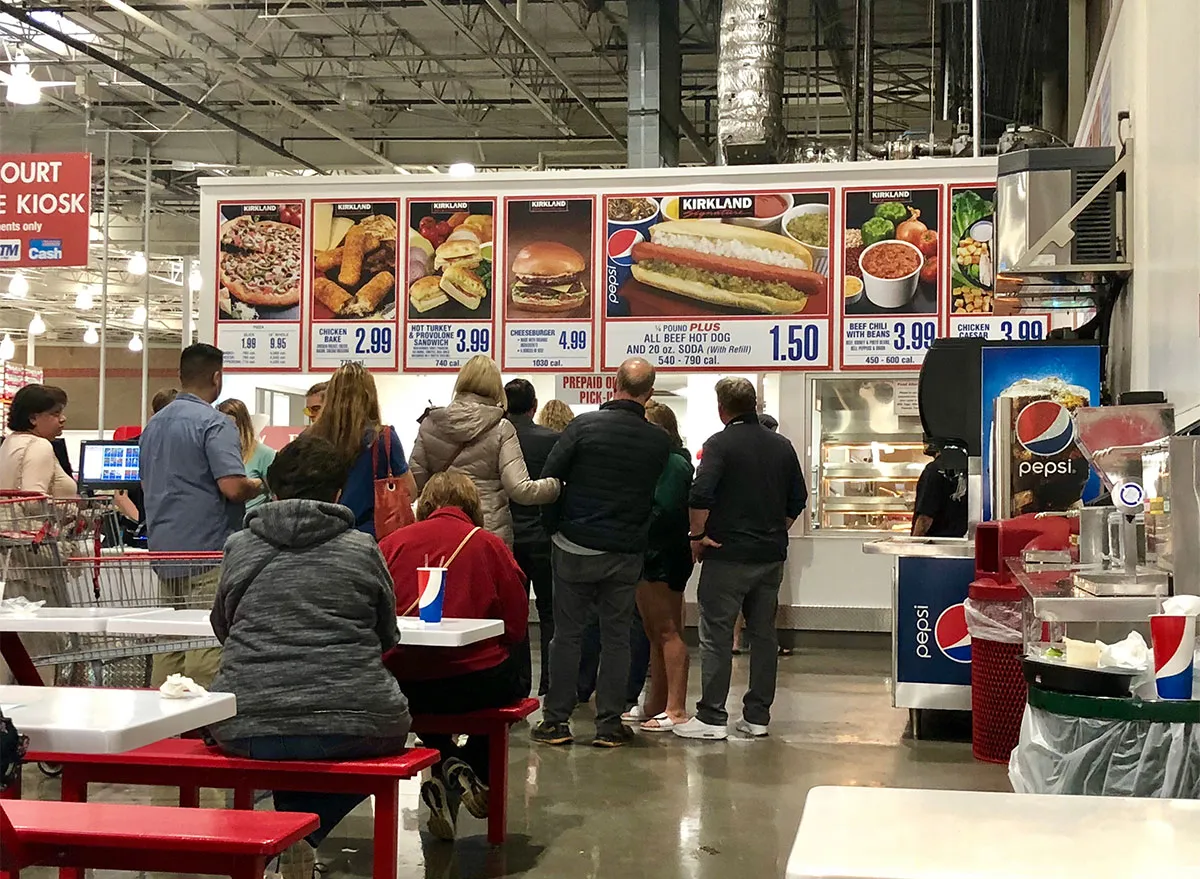 One reviewer noted they were thrilled to find authentic Korean dumplings and roasted seaweed at the Pocatello warehouse.
"Their food court is awesome, we buy pizza there all the time and my kids love their dogs… the prices are phenomenal and the staff at the food court treat you very well," wrote a regular.
Another customer described it as "the best Costo I've been to."
ILLINOIS: 1430 S Ashland Ave in Chicago
Although there's the option of driving to Costco locations in the Chicago suburbs, the majority of customers had positive experiences at the South Loop location in the city. They also praised the pharmacy and recommended getting a $1.50 hotdog during your visit.
Related: 6 Shortages Costco Is Facing Right Now
INDIANA: 6110 E 86th Street in Indianapolis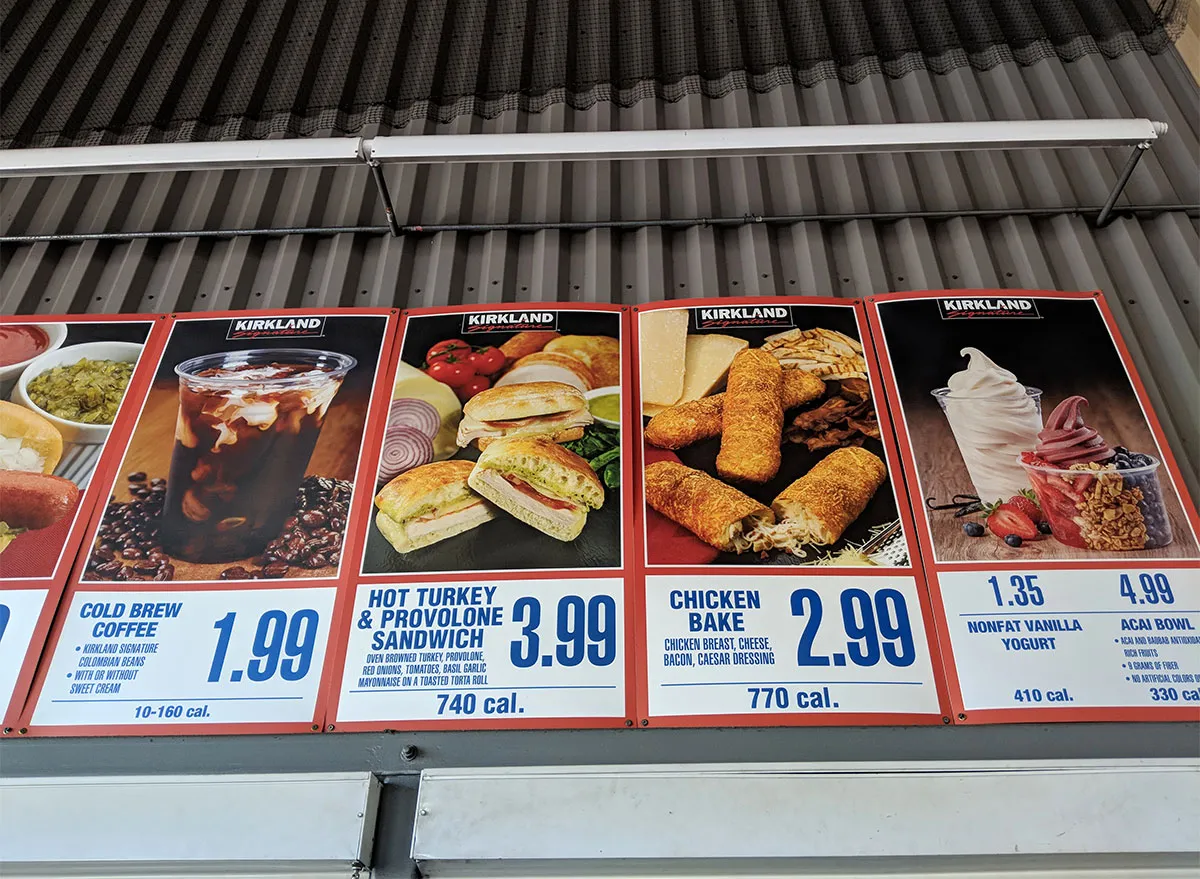 The food court in the Indianapolis warehouse is especially good, with reviewers highly recommending the pizza, hot dogs, and BBQ brisket sandwiches. "If you haven't been there it's the greatest place for lunch ever!" wrote one customer.
IOWA: 7205 Mills Civic Pkwy in West Des Moines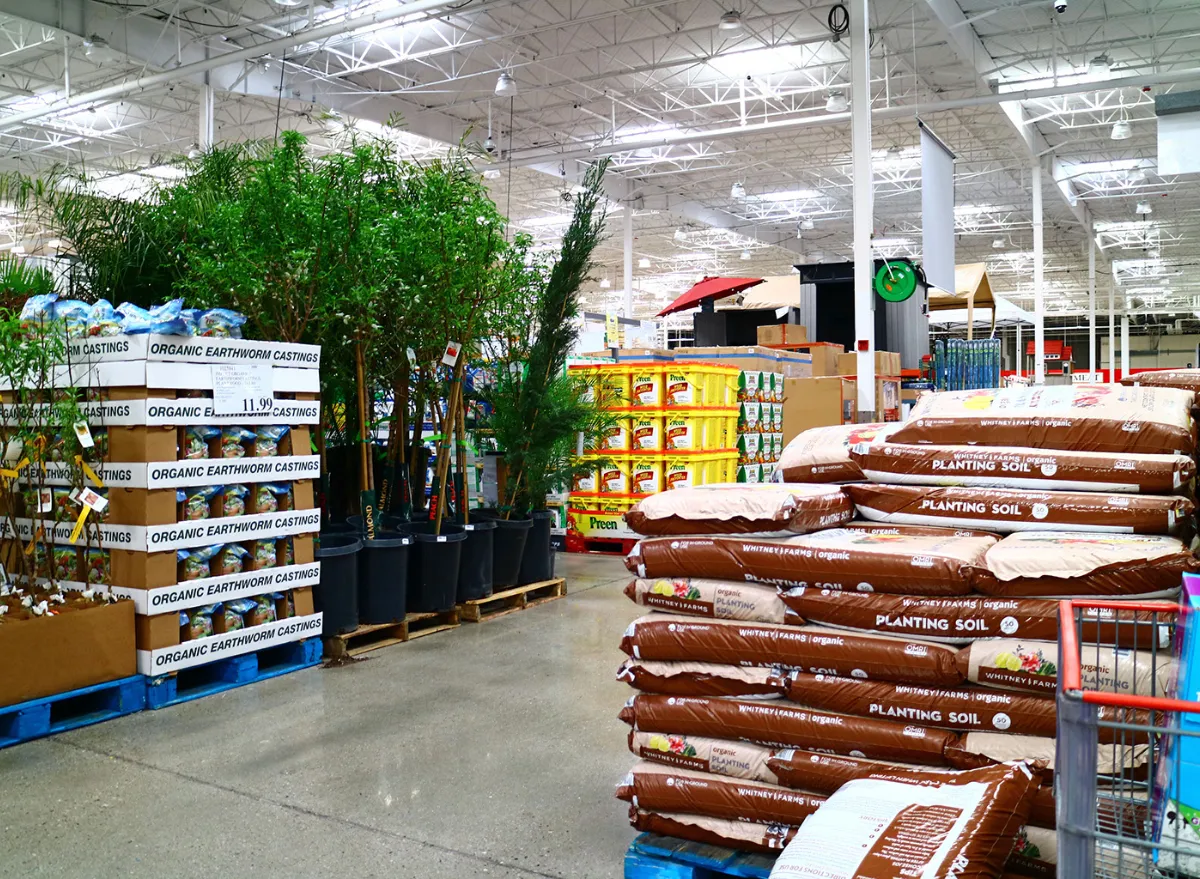 Out of the three locations in Iowa, the warehouse in West Des Moines is considered the best. "I have a good experience every time I shop here, which is often," wrote one regular customer. Another noted that this particular location has recently stepped up their vegetarian and vegan options. Other regulars praised its friendly employees and cleanliness.
Related: The Best & Worst Frozen Foods at Costco—Ranked!
KANSAS: 9700 E Kellogg Drive in Wichita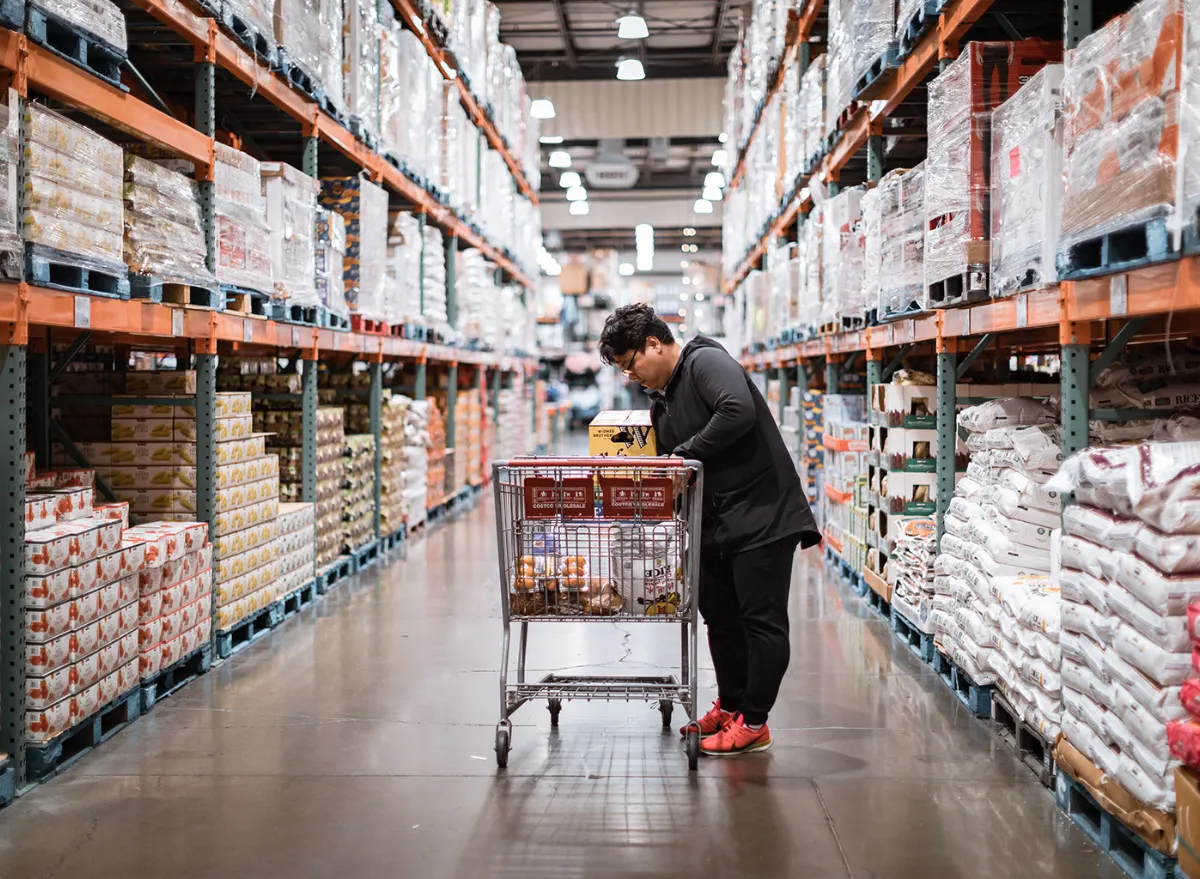 "The store is laid out nicely, aisles are wide and easy to navigate, also one of the cleanest stores I've seen," wrote one reviewer. "The super helpful employees and customer service they provide is fantastic."
A new customer from Oklahoma said it was well worth the drive to the Wichita warehouse. "I cannot tell you enough how kind everyone was. Speaking to local friends, they agreed the drive to Wichita was worth it," they wrote. "The meat department and produce was clean. The selection of items were great! It was a treat."
KENTUCKY: 1500 Fitzgerald Center in Lexington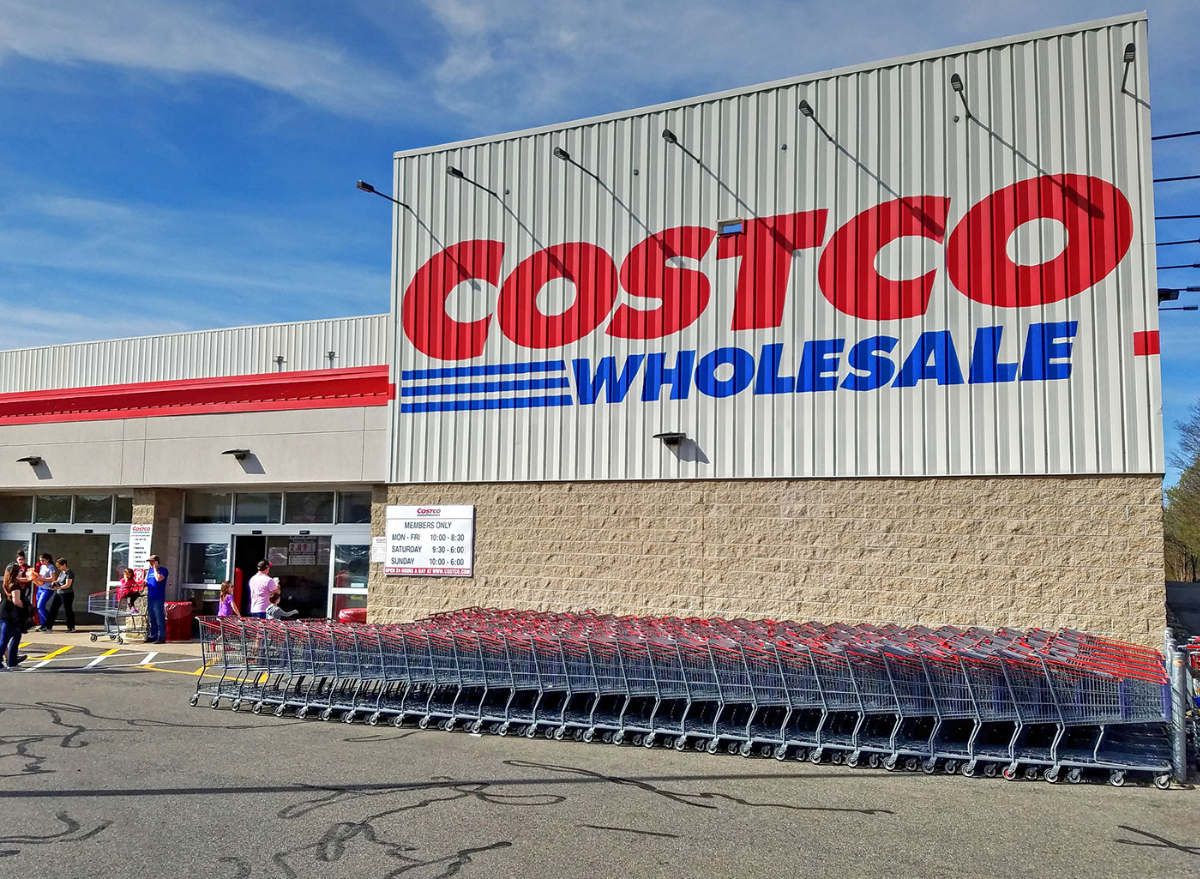 The Costco in Lexington is a standout because it's among the warehouses that sell unique items that are specific to the area. A local customer shared that this location sells bourbon barrels, bourbon balls, and "everything flavored bourbon." Yum!
LOUISIANA: 3900 Dublin Street in New Orleans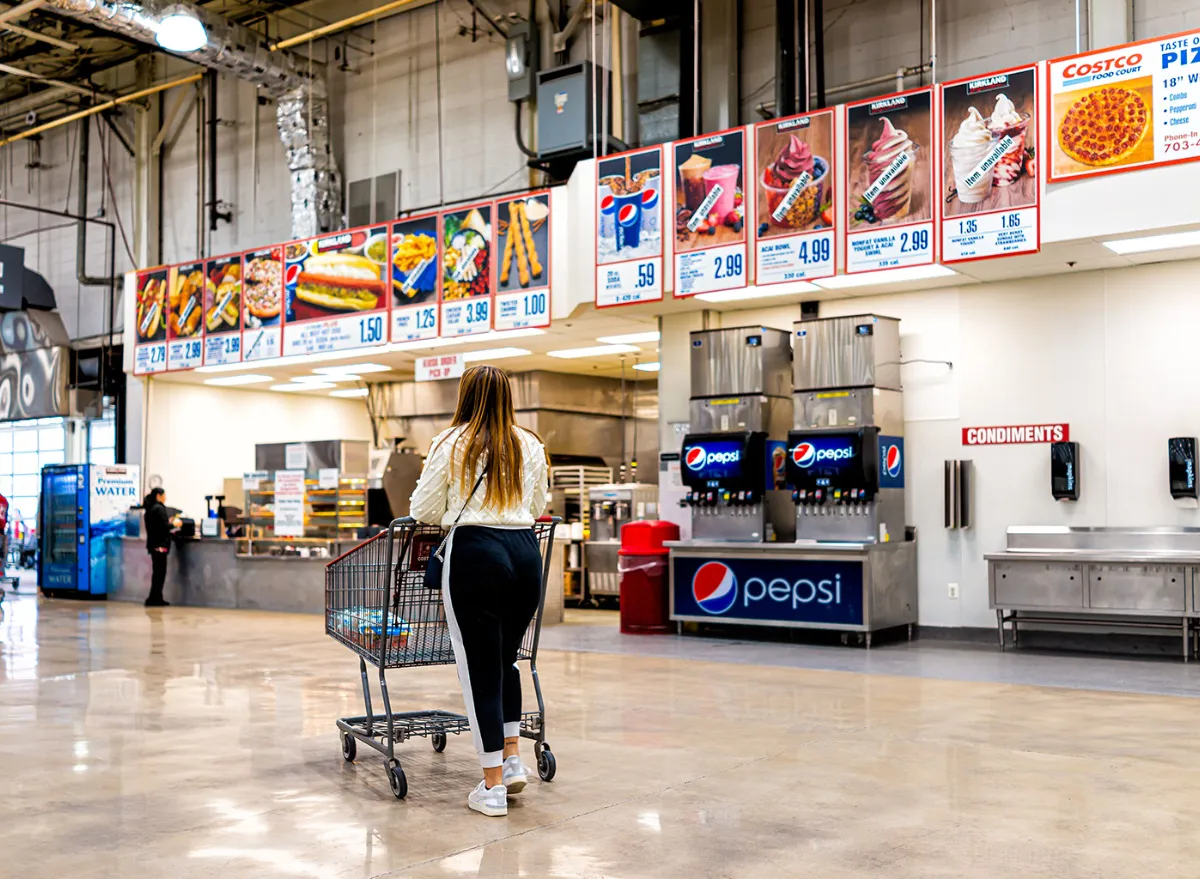 Out of the three warehouses in Louisiana, the New Orleans location gets the highest marks from customers. A shopper on vacation from Connecticut wrote that they were excited to find it has a wide collection compared to other locations. "Great variety and good service," wrote a local customer. "Membership is worth the money. Meat and produce are always fresh."
Reviewers from near and far praised the friendly staff, and one shared a helpful secret for those of us who are crazy about the food court: "the hot dog and pizza cafe is located outside and does not require membership."
Related: Costco Is Adding This Shopping Perk to Some Locations
MARYLAND: 10 Monocacy Blvd in Frederick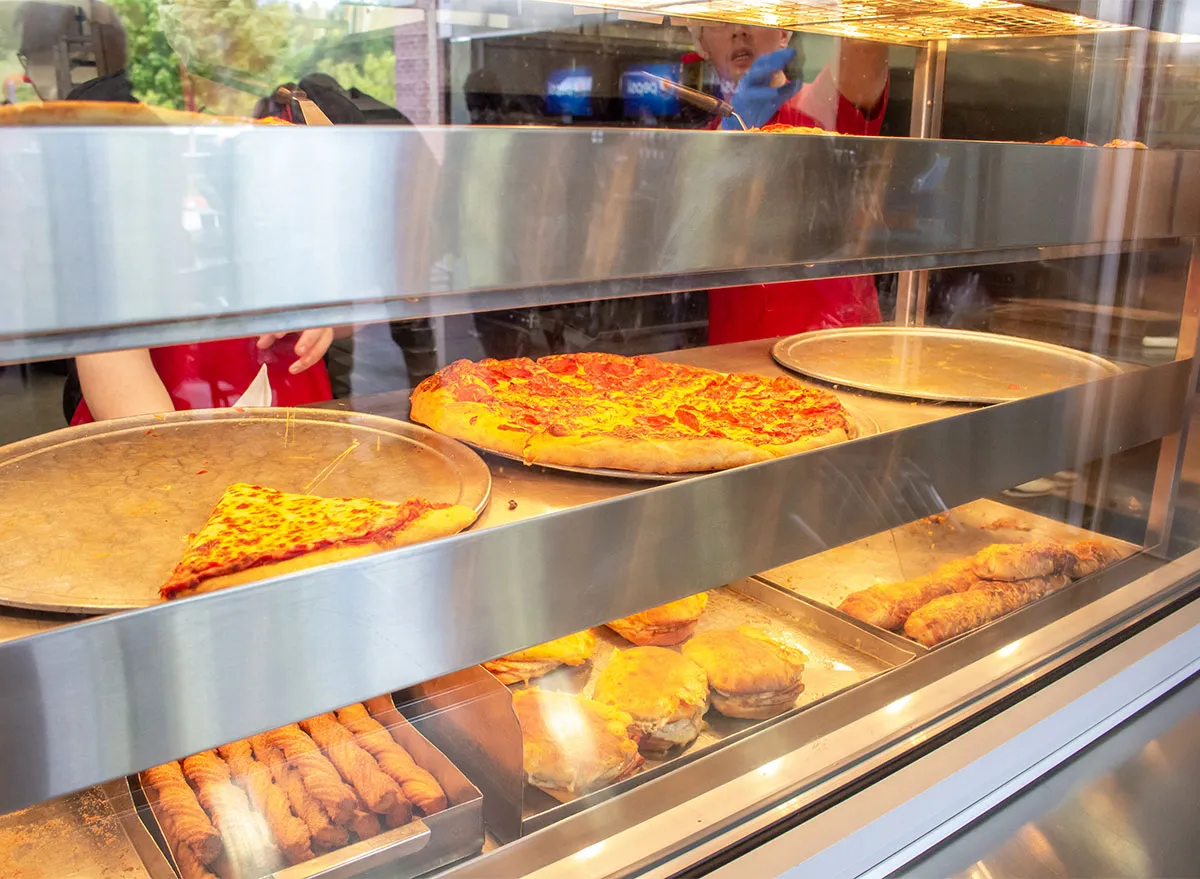 "It's always a pleasure coming to this branch," wrote a regular customer, while another praised the friendly staffers who get to know their customers by first name. Another noted they have the best pizza in Frederick County.
MASSACHUSETTS: 2 Mystic View Rd in Everett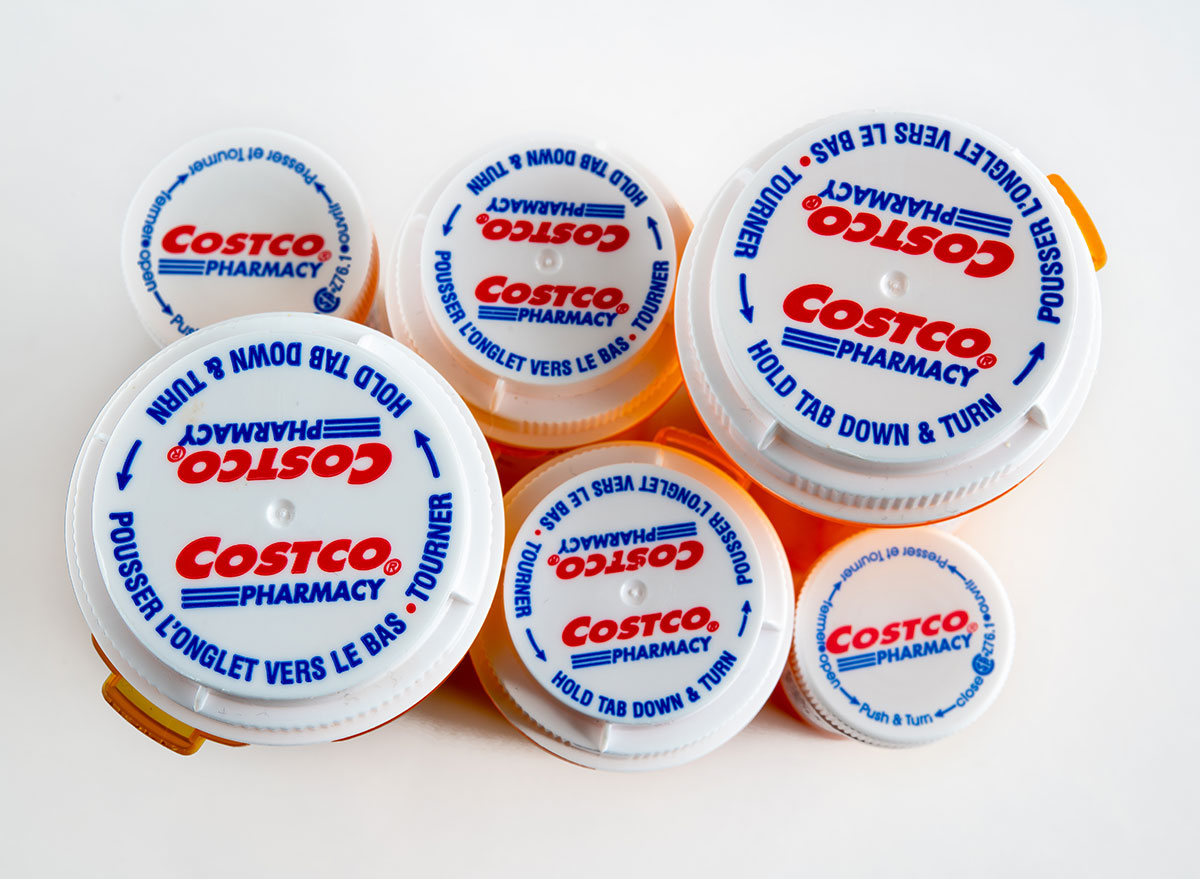 Located in the suburbs of Boston, customers praised this Costco location for its customer service and cleanliness, while several noted that they had positive experiences at the warehouse's tire department and pharmacy.
Related: Costco May Raise Membership Fees By This Much, Experts Predict
MICHIGAN: 400 Brown Road in Auburn Hills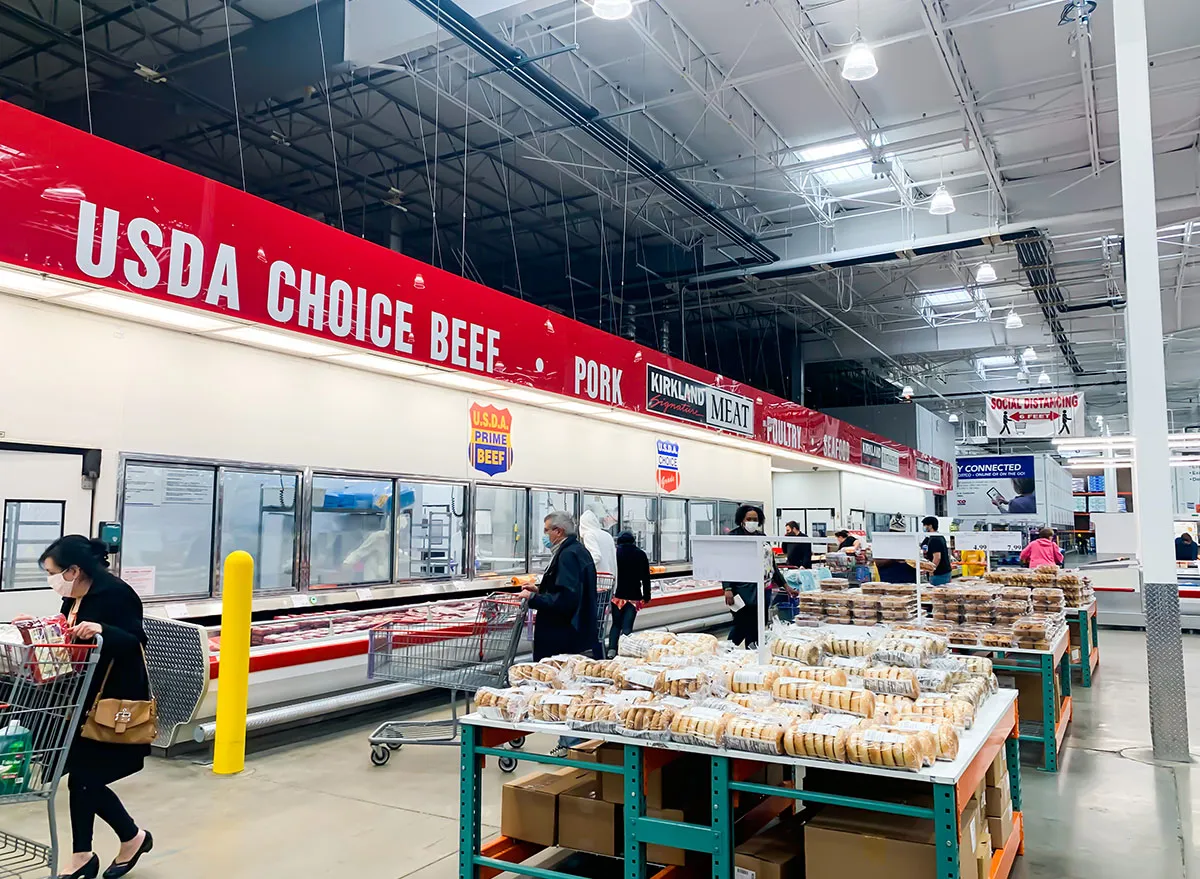 Reviewers love the Auburn Hills warehouse, with one describing it as "like a candy store for adults!" Others wrote that the staff is friendly and efficient, it has an excellent product selection, and is in a convenient location.
"The seafood and meat section has a big surf and turf selection for those big family get-togethers," wrote a regular customer. "The bakery is great as well, I've had 3 cakes made special for anniversary, birthday and graduation. All 3 times they did a yummy/wonderful job."
MINNESOTA: 7070 Tamarack Road in Woodbury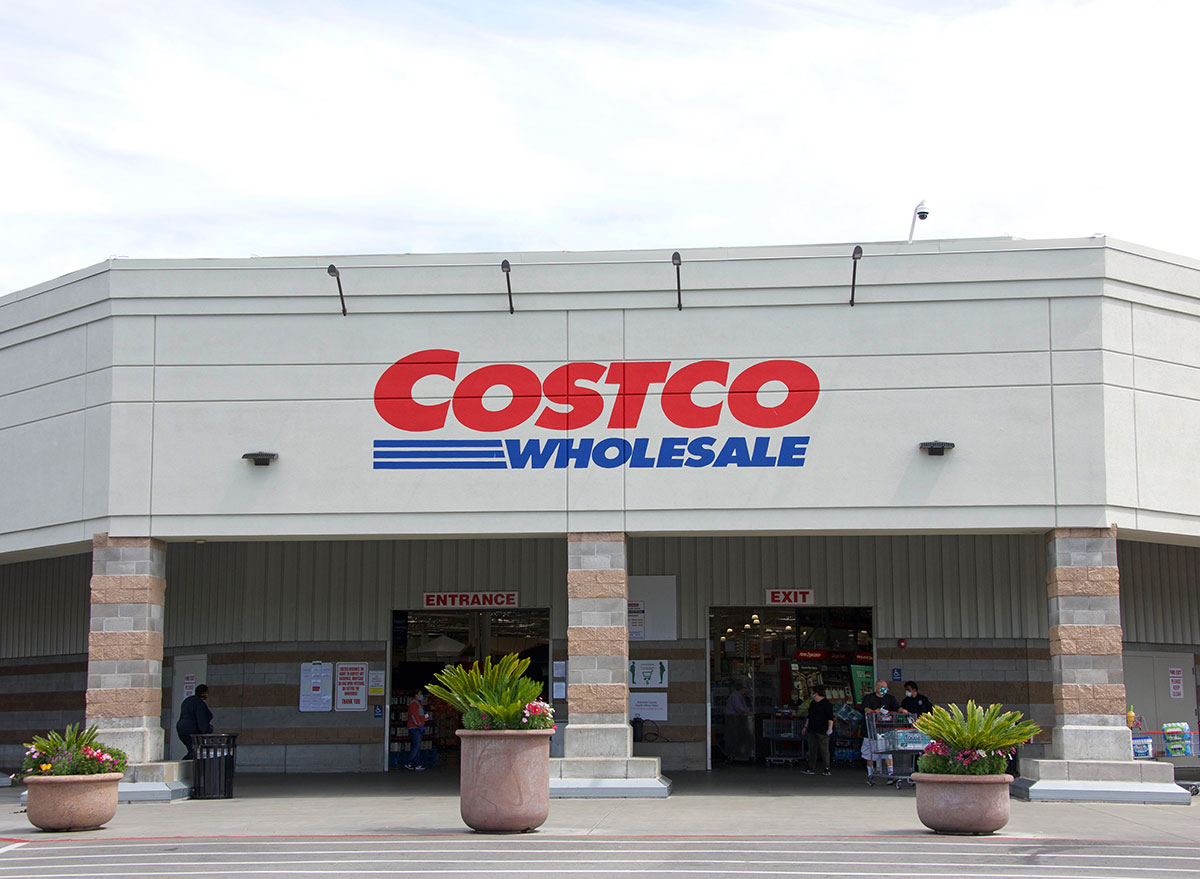 Reviewers noted that this location isn't as crowded as others in the Twin Cities area, but has the same high-quality products, good deals, and excellent customer service that Costco is known for. "The Woodbury location has the best employees!" wrote one regular customer. "They are pleasant, helpful and will go above and beyond to help you."
The Woodbury Costco was remodeled in 2017 to add features like a fresh island with sushi, meat, and seafood, an optical center, an updated cafe that has smoothies and premium coffee, as well as charging stations for customers. It also has a tire center, gas station, and pharmacy.
MISSISSIPPI: 700 Highland Colony Parkway in Ridgeland
Mississippi's only Costco warehouse is in Ridgeland. "Delighted that Costco is in the Jackson area," a reviewer wrote in 2020 shortly after the location opened. "Good prices, vast selection, employees that enjoy their work and a company that treats its customers well."
Related: Costco Is Temporarily Discontinuing This Peanut Butter
MISSOURI: 4200 Rusty Rd in St. Louis
"We frequent here weekly and it's one of my favorite stores. It offers a large variety of organic, non-gmo, and gluten-free foods at an incredibly reasonable price for its large portions," wrote a local customer. "We try to stock up on the household essentials when there's a sale and our wallets appreciate that. Customer service is usually spectacular and 90% of the staff are beyond cordial."
Another St. Louis resident wrote that they're fond of this Costco location because it doesn't get too busy and "items are conveniently located and easy to find." They added that the warehouse has "a good variety of wines and liquor, along with produce."
A first-time customer who lives in Michigan recently visited with their daughter and son-in-law and was excited to find an authentic Italian sandwich in the food court. "This was such a treat, crispy, hard Italian garlic cheese bread. We ordered a variety of small-sized sandwiches and sharing a [large] salad," they wrote. "Best of all, ate it in outside seating."
MONTANA: 2290 King Ave W in Billings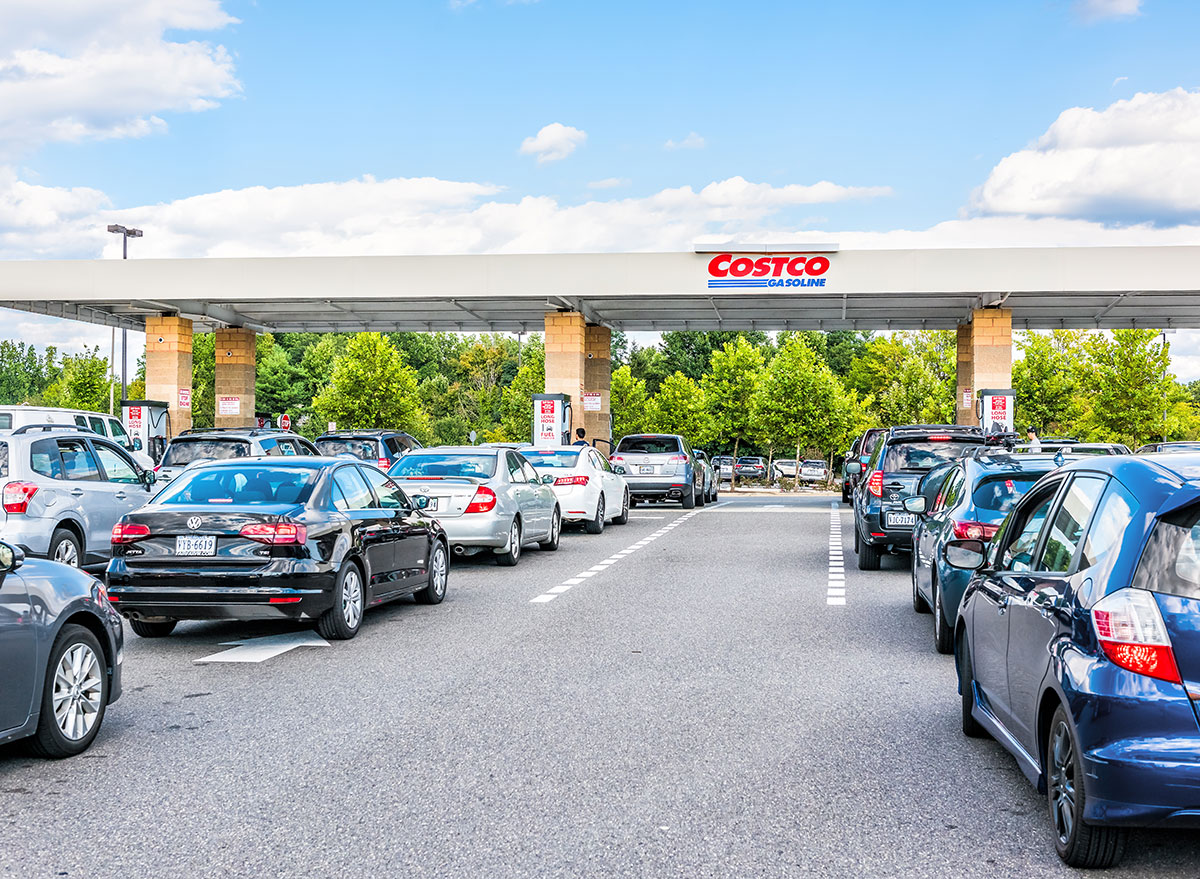 "The Billings Costco is one of the best stores in Montana! I have always received friendly service from very knowledgeable people. When asked a question about finding a product, they have immediately walked me to it," wrote one regular customer. "From the clean and efficient gas pumps, to impeccable tire and battery services, dedicated eyewear, pharmacy, photo, and food services—always a grand experience."
Related: 7 Surprising Foods at Costco's Deli
NEBRASKA: 12300 W Dodge Road in Omaha
Out of Nebraska's three Costco warehouses, Omaha is the most popular. "This Costco location is spacious, clean and fully stocked on all necessities," wrote one reviewer. "The gas prices here are very affordable and still lower than outside brand gas stations." Another customer said that they had a "wonderful" shopping experience in Omaha and reported being amazed at the wide selection.
"It will take at least another visit or so to see everything," the new customer wrote. "I was truly overwhelmed at the selection and quality of goods. I believe you are able to get anything in this one place."
"Best Costco I have been to—and I've been to a lot of them," wrote another reviewer.
NEVADA: 3411 St Rose Parkway in Henderson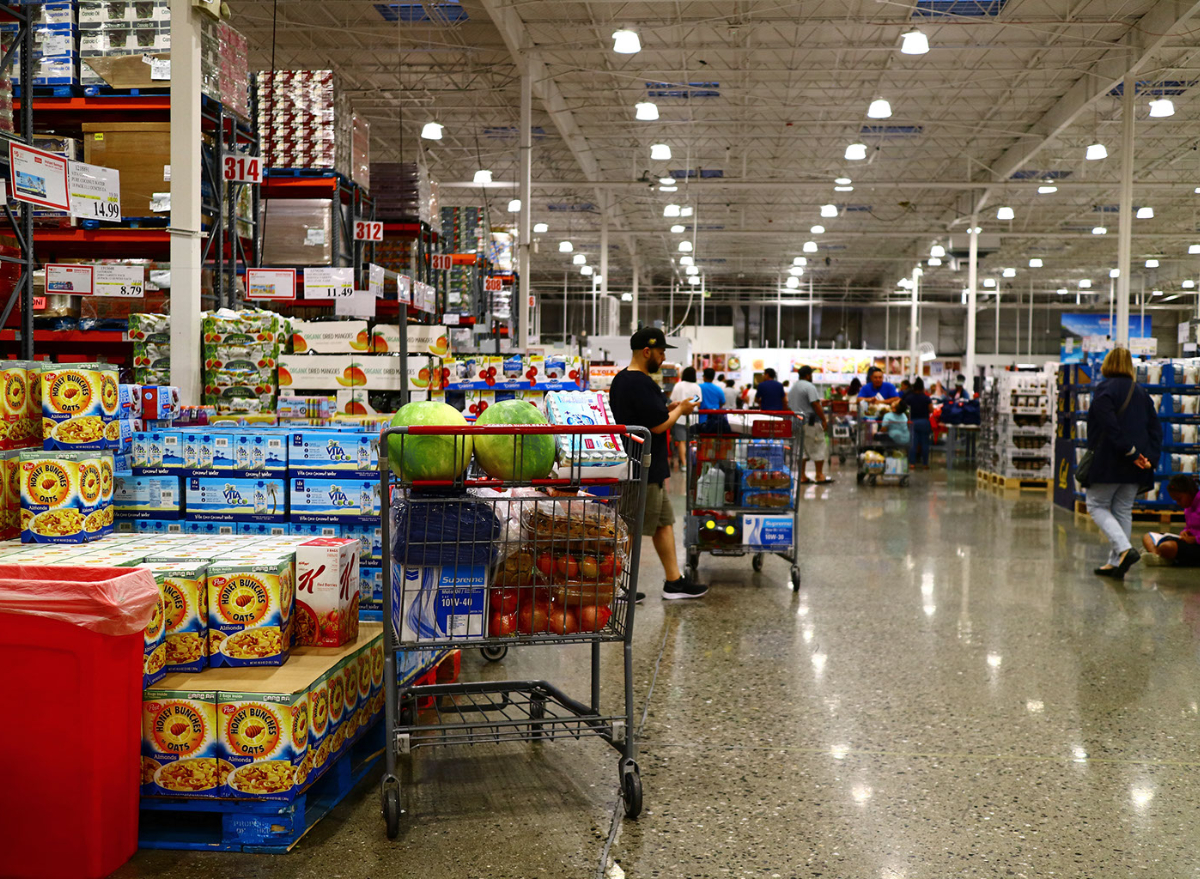 Costco has three warehouses in Las Vegas, but if you travel to the suburb of Henderson, you'll find the best location.
A local reviewer who has been to all the Costco locations in the area wrote that this is their favorite location because it's the newest, "by far the least crowded," and it has a self-checkout. A Henderson resident noted that even though they live closer to the other Henderson location, they go to the St. Rose warehouse because it has an excellent optical center and the meat, grocery, and cleaning sections are always well-stocked.
NEW HAMPSHIRE: 311 Daniel Webster Highway in Nashua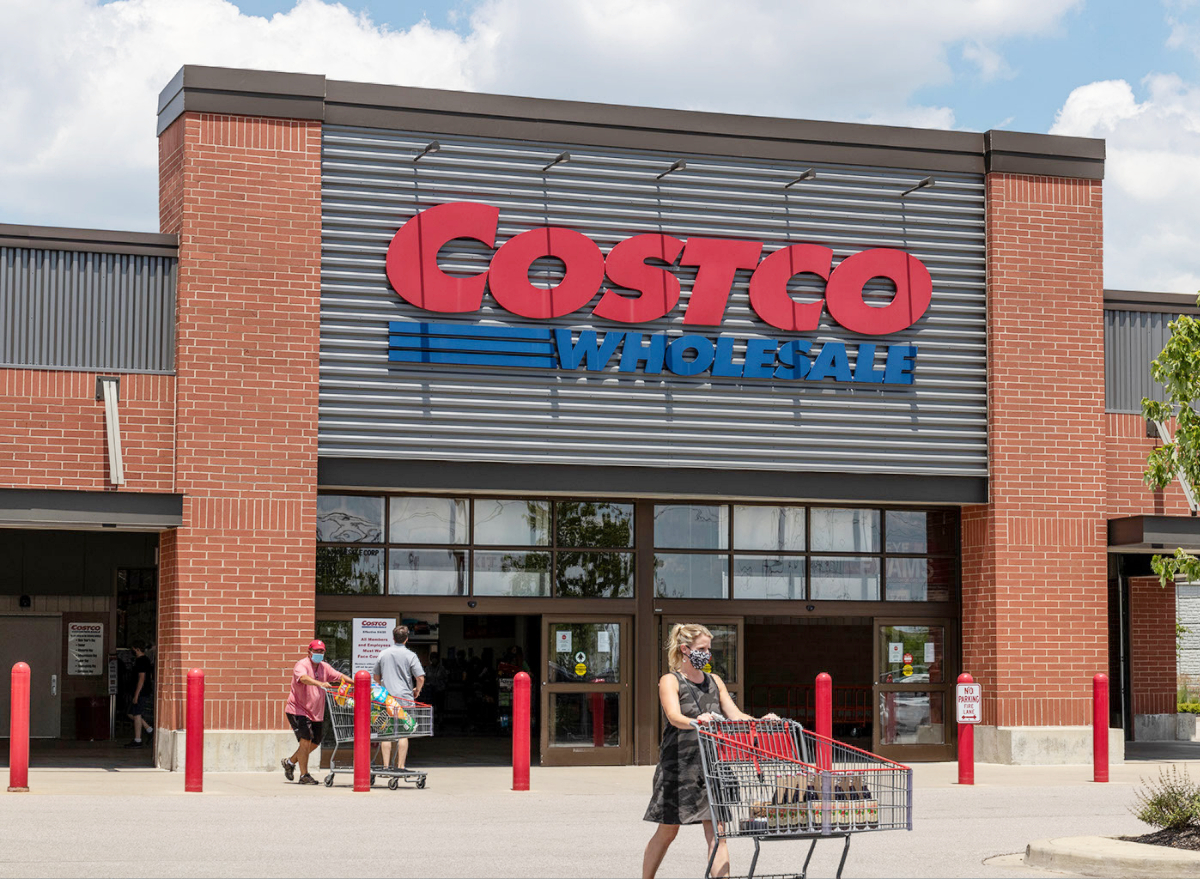 New Hampshire's only Costco warehouse is located in Nashua, but reviewers report positive experiences.
"Great place and one of the more clean and friendly Costco's [sic] in the nearby states, although I've never really had a major problem at any in particular," wrote one customer. "But this one is definitely great." Others noted that, although it does get busy, customer service is efficient so they never have to wait in line for long—even on weekends.
Related: The Worst Costco Shopping Mistakes You Should Never Make
NEW JERSEY: 2A Walter E Foran Boulevard in Flemington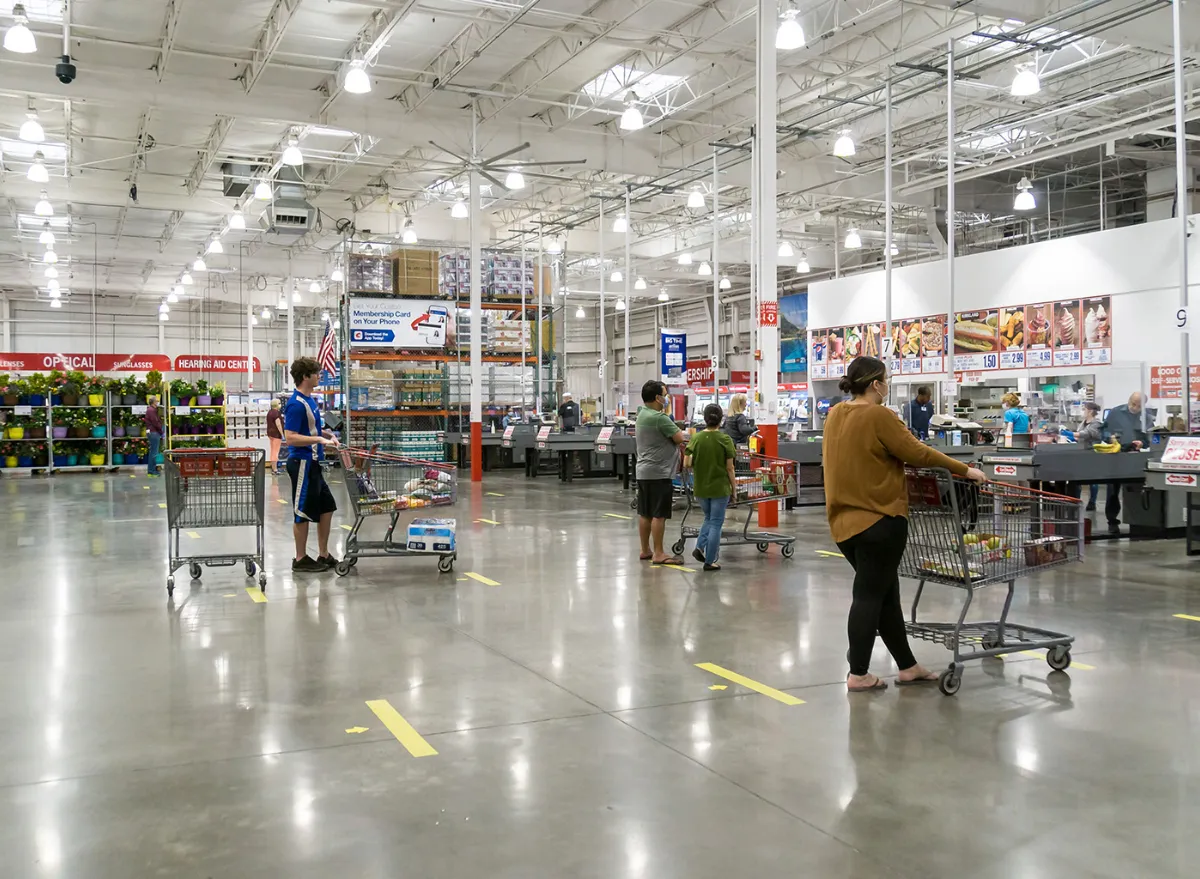 New Jersey has 21 Costco warehouses, but shoppers say the Flemington location is a standout. "Love the Costco in Flemington. Well-organized, friendly, and helpful staff," wrote one local customer. Another noted that they drive an extra 15 minutes to go to the Flemington location because the store and parking lot are significantly less crowded than the two locations closer to them (Bridgewater, New Jersey, and Warminster, Pennsylvania).
"The Flemington store is always clean, management and staff are always courteous and helpful," wrote another regular.
NEW MEXICO: 500 Eubank Boulevard SE in Albuquerque
All three of New Mexico's Costco warehouses are located in Albuquerque, but the Eubank Boulevard location is the favorite among customers. Reviewers said it's clean and not too crowded. "The store on Eubank in Albuquerque is well-stocked and always clean," wrote one regular customer. "All of the employees are extremely nice and very helpful. It is a one-stop-shop as they have everything from bakery items to eyeglasses to tires!"6254a4d1642c605c54bf1cab17d50f1e
"I would recommend this Costco to anyone," wrote another reviewer. "I [live] on the other side of town but come here because I love the great customer service."
NEW YORK: 3250 Vernon Boulevard in Long Island City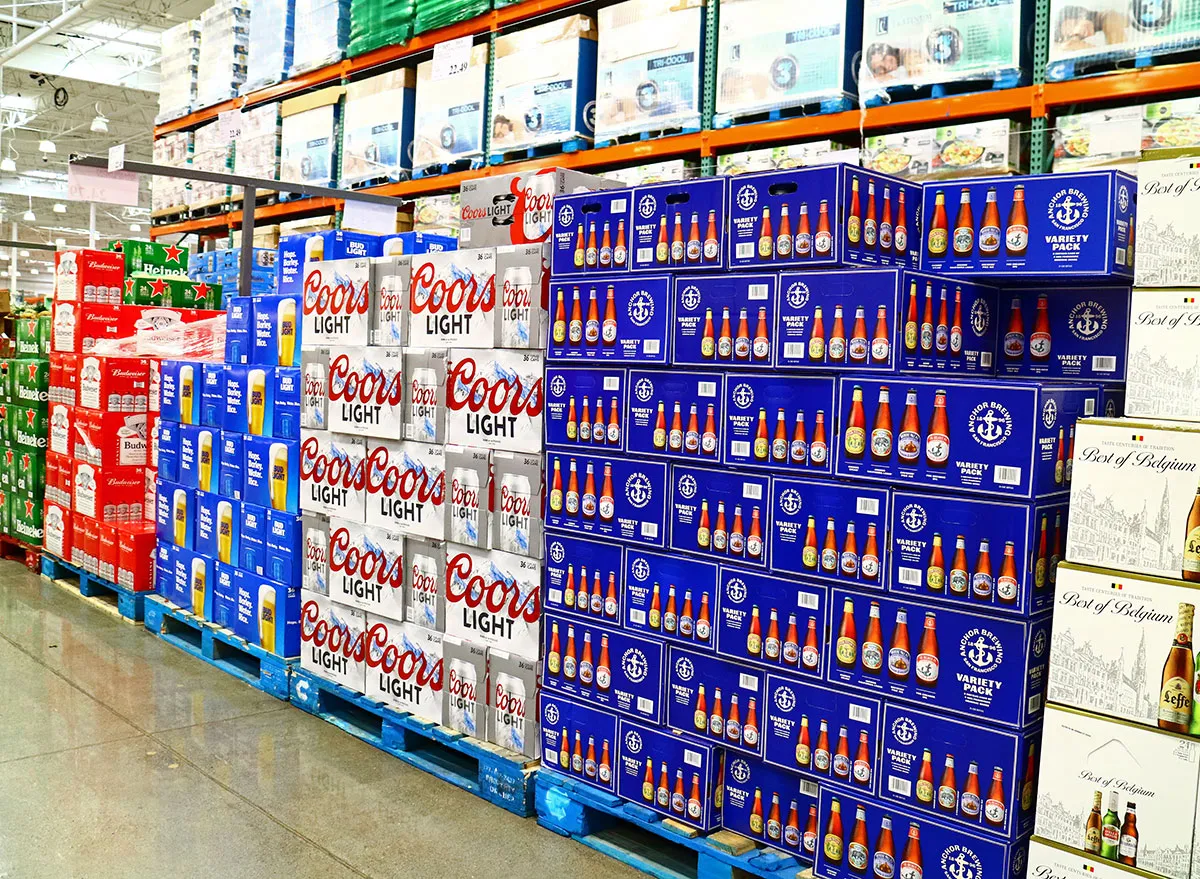 Costco Connoisseur Monroe noted that this warehouse in the borough of Queens is unique and worth a visit because it's located in what used to be a foundry for metal casing. "It has a super unique kind of quirky layout," Ramsey said.
Fun building aside, reviewers praise this location for its convenience, organization, and broad selection, which includes everything from a wide variety of supplements to local craft beers. "Inside is spacious and well organized," wrote one customer, echoing the sentiments shared by many reviewers.
Related: 4 Costco Bakery Items Customers Want in the Food Court
NORTH CAROLINA: 500 Tyvola Road in Charlotte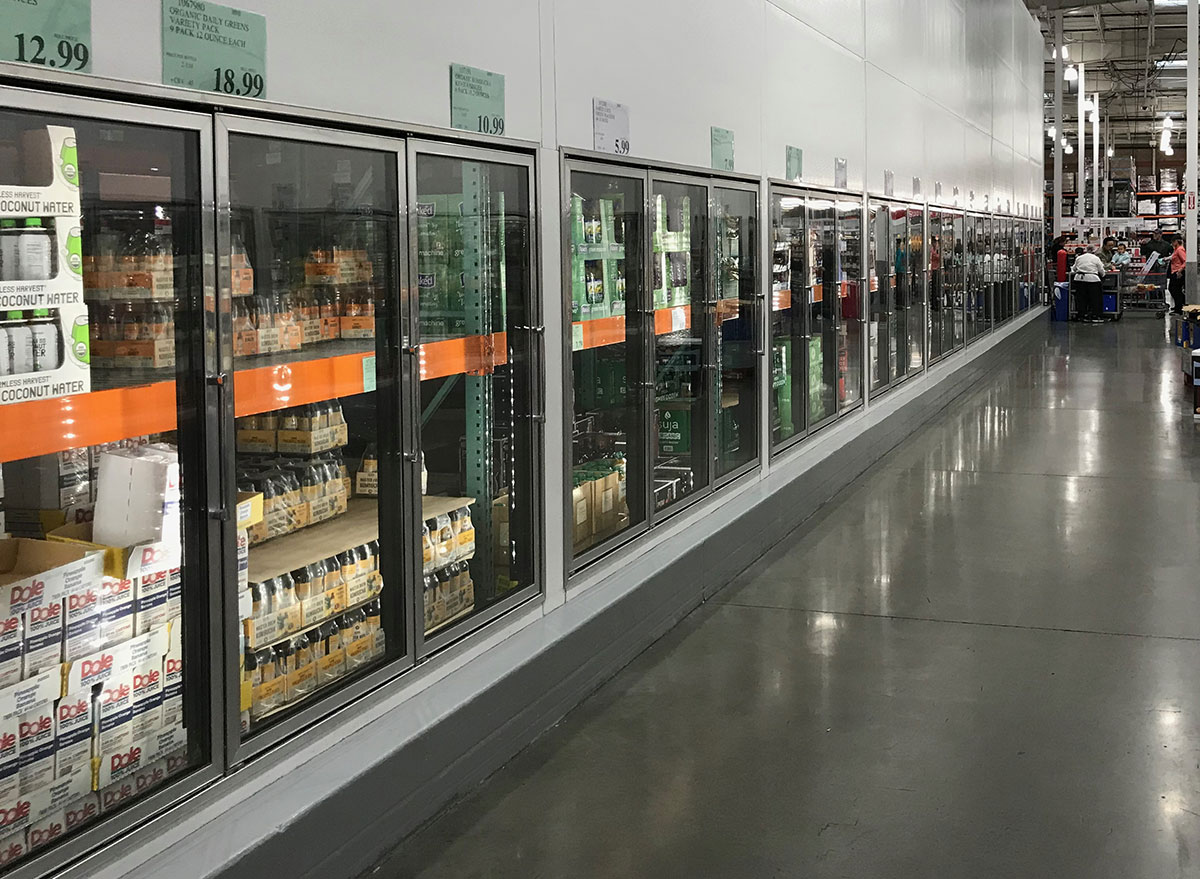 "Well organized and very clean!! Staff is courteous and helpful," wrote one reviewer, while another gave the tip that its gas station has the best gas prices in Charlotte and is in a convenient location.
"If it was possible to be in love with a store I would call this true love. From their cheap gas to their cases of toilet paper, Costco has everything that I need," wrote a Charlotte resident. "I've been coming to this location for a couple of years now and it never disappoints. They've got the cheapest gas in town and their prescription medicine prices can't be beat."
NORTH DAKOTA: 750 23rd Ave E in West Fargo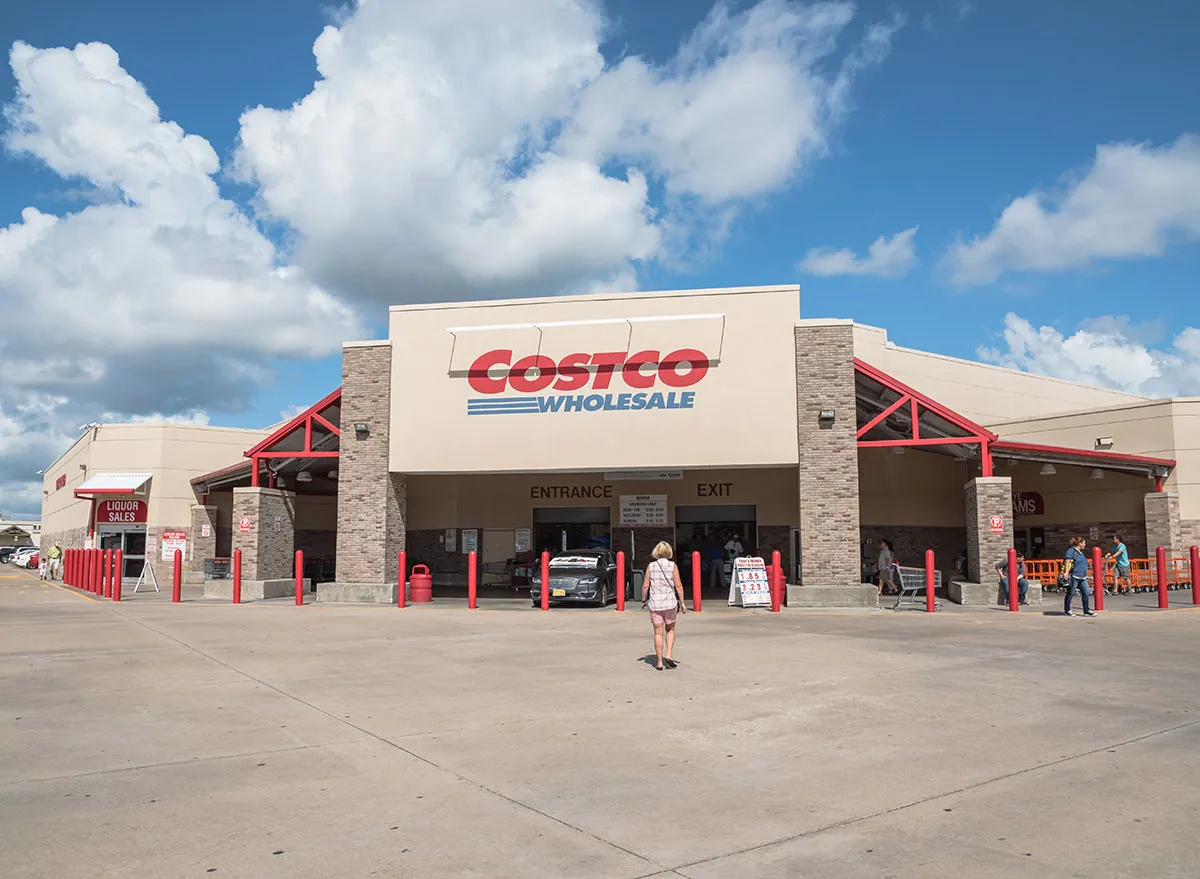 Out of North Dakota's two locations, the West Fargo location is preferred by customers. "This location, in particular, has a wonderful staff that is always willing to go out of their way to ensure your satisfaction. The store is ALWAYS kept clean and well organized," wrote a regular. "I talk up all of the great experiences I've had at this store every chance I get!"
Related: The One Costco Bakery Hack Everyone Should Know About
OHIO: 9691 Waterstone Boulevard in Cincinnati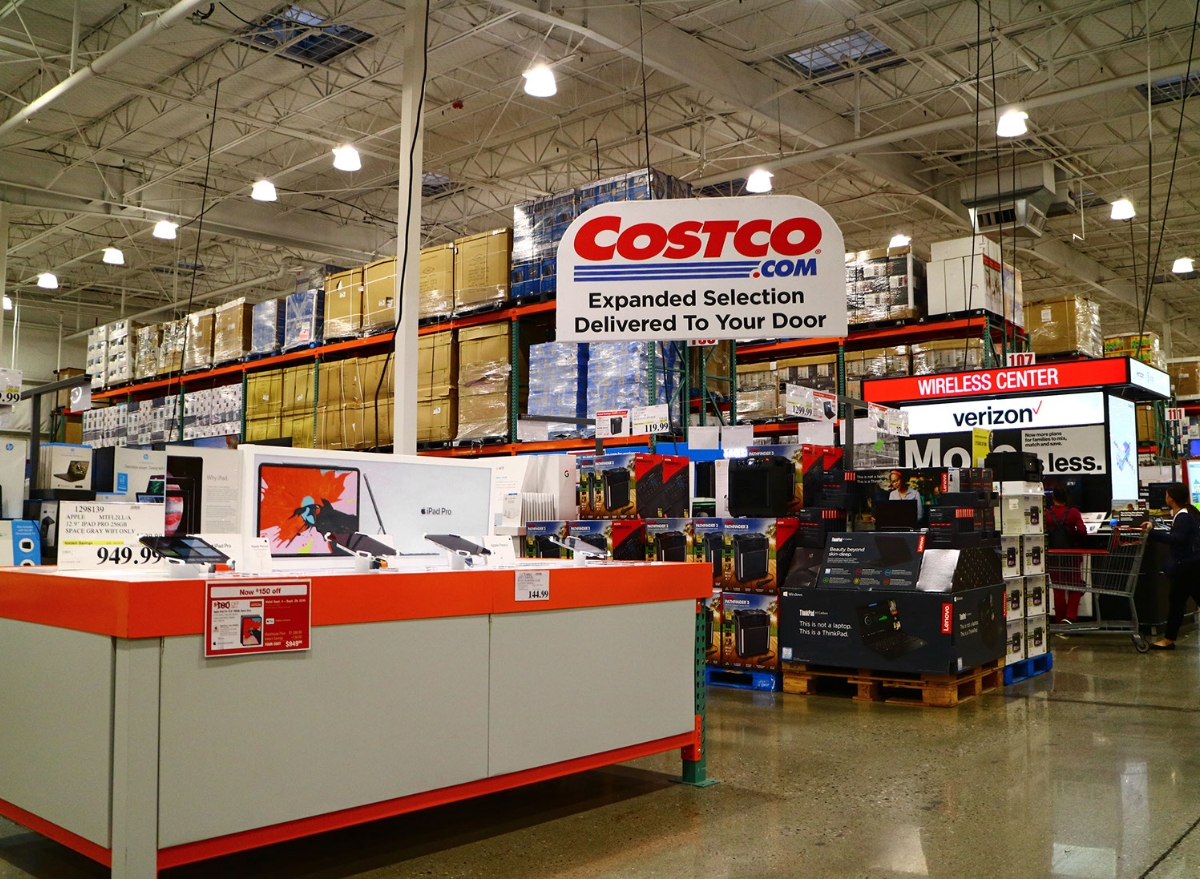 The Cincinnati warehouse is popular amongst Ohio residents. "Extremely helpful employees, many that have been there for years," wrote one longtime customer. "Customer service is always great! Great variety of new and old favorite products at affordable prices for bulk products." Another noted that they'd found some unique items at this location, such as a Japanese Wagyu New York Strip.
The excellent staff was a common theme in reviews, with another regular writing that their positive energy is contagious: "Always feel like the staff wants to be there, so I do too. [I] have favorite products plus often find something new."
OKLAHOMA: 10220 S Memorial Drive in Tulsa
Oklahoma has three Costco warehouses and the Tulsa location received the highest ratings from customers. In fact, one reviewer who lives in northwest Arkansas, where there is no Costco, said they frequently travel to Tulsa to get their Costco fix.
"We drive here in this location often for Costco shopping. The store is just [a] usual Costco, with everything nicely organized and stocked. The staff work[ing] here are super helping [sic]," they wrote.
Another customer shared an example of the top-notch customer service at the Tulsa warehouse. After making the three-hour drive from Lawton to Tulsa to purchase an above-ground pool only to find there were none in stock, they began their trek home feeling disappointed. But they hadn't gotten far before the phone rang.
"The Costco staff remembered our number from the numerous times my wife inquired about the pool's availability, and they informed us that they [were] in the process of unloading the truck that had our item on it!" the customer recounted. "We turned around and purchased the pool! Way to go above and beyond Tulsa Costco!"
OREGON: 1255 NE 48th Avenue in Hillsboro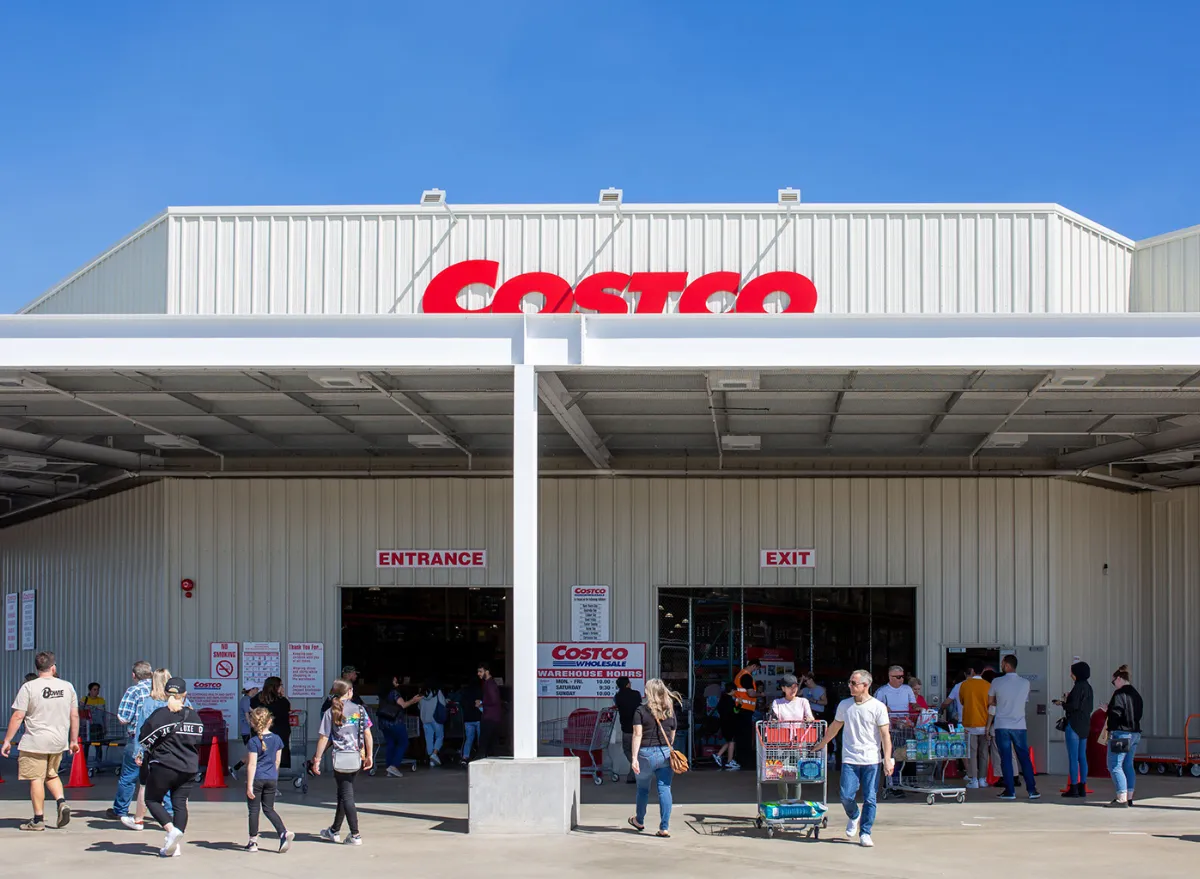 "This is my favorite Costco in the chain," wrote one reviewer, citing the excellent grocery selection and "great" staff members. "Costco has great prices, good sales, great friendly and always helpful staff, what's not to love?" wrote another frequent customer. This Costco (Hillsboro) has a warm and friendly feel to the lighting and aisle wide enough for two carts to pass each other."
Several Oregon-based reviewers noted that they're willing to travel the extra distance in order to shop at the Hillsboro warehouse. "This is my favorite Costco. It's clean, large, and has more options than other ones," wrote one customer. "I will drive an extra 20 minutes one way further to go here than the one by my house. The flow and layout of the store is comfortable and flows smoothly."
Related: The Best Costco Shopping Secrets
PENNSYLVANIA: 202 Costco Drive in Pittsburgh
The Pittsburgh warehouse is only a 25-minute drive from another Costco in Cranberry Township, but customers recommend shopping at the Pittsburgh location because it has a wider selection which includes everything from great Indian food to "the best quality sectional sofa they have." If this isn't proof that Costco is the ultimate "one-stop-shop" retailer, we don't know what is.
Rhode Island: Sorry, but there are no Costcos in this state.
SOUTH CAROLINA: 3525 Park Ave Boulevard in Mount Pleasant
When in South Carolina, head to the Mount Pleasant warehouse. Customers couldn't say enough good things about this location and shared positive experiences at the auto center, pharmacy, optical department, and gas station.
"Not all Costco stores are created equally and this Mount Pleasant location is evidence of that!" wrote another reviewer, who in particular praised the food court, the staff, and the "consistently less dense crowds" compared to nearby warehouses.
Related: 50 Cheap Costco Buys
SOUTH DAKOTA: 3700 S Grange Avenue in Sioux Falls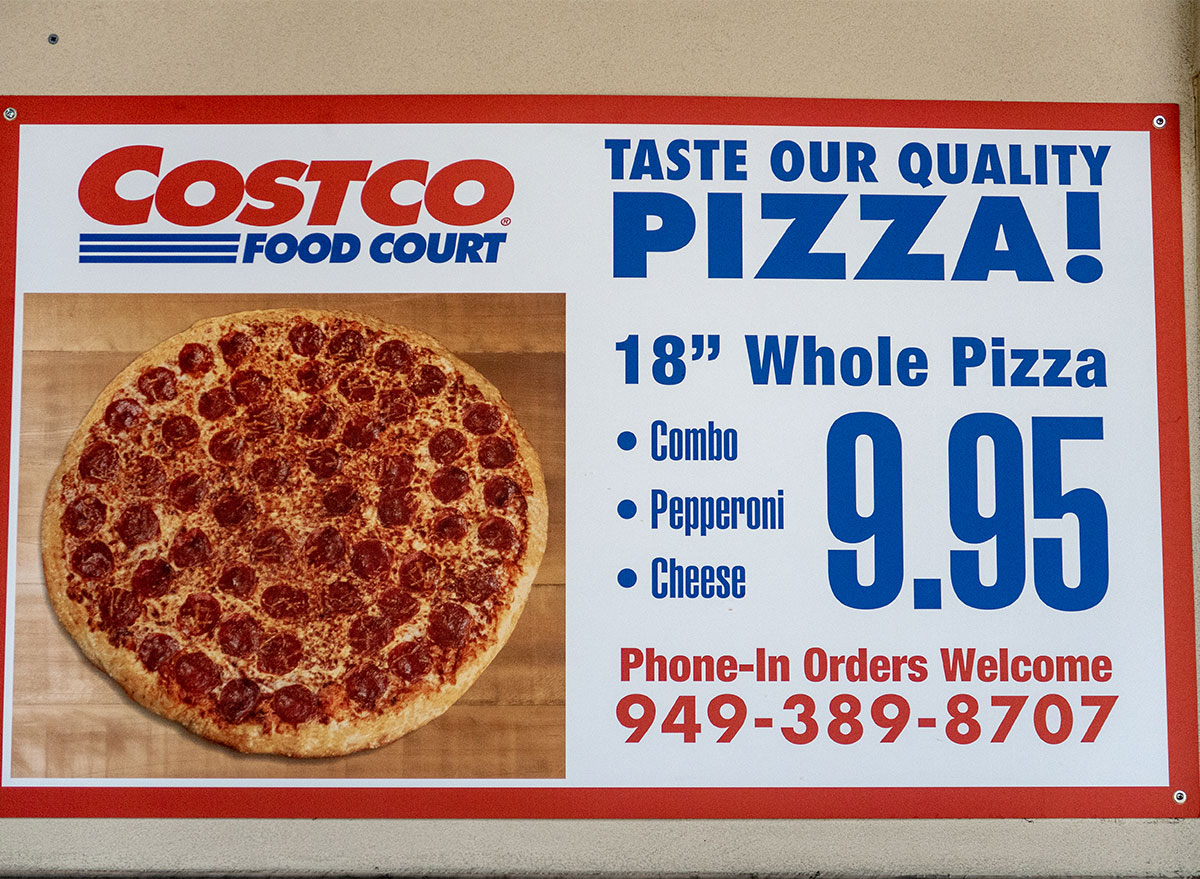 The Sioux Falls warehouse is the only Costco in South Dakota. Although it doesn't boast any unique features and wouldn't be considered a standout location in the country, local customers report that it's up to par with the excellent customer service, high-quality products, and delicious food court pizza that Costco is known for.
TENNESSEE: 2431 N Germantown Parkway in Cordova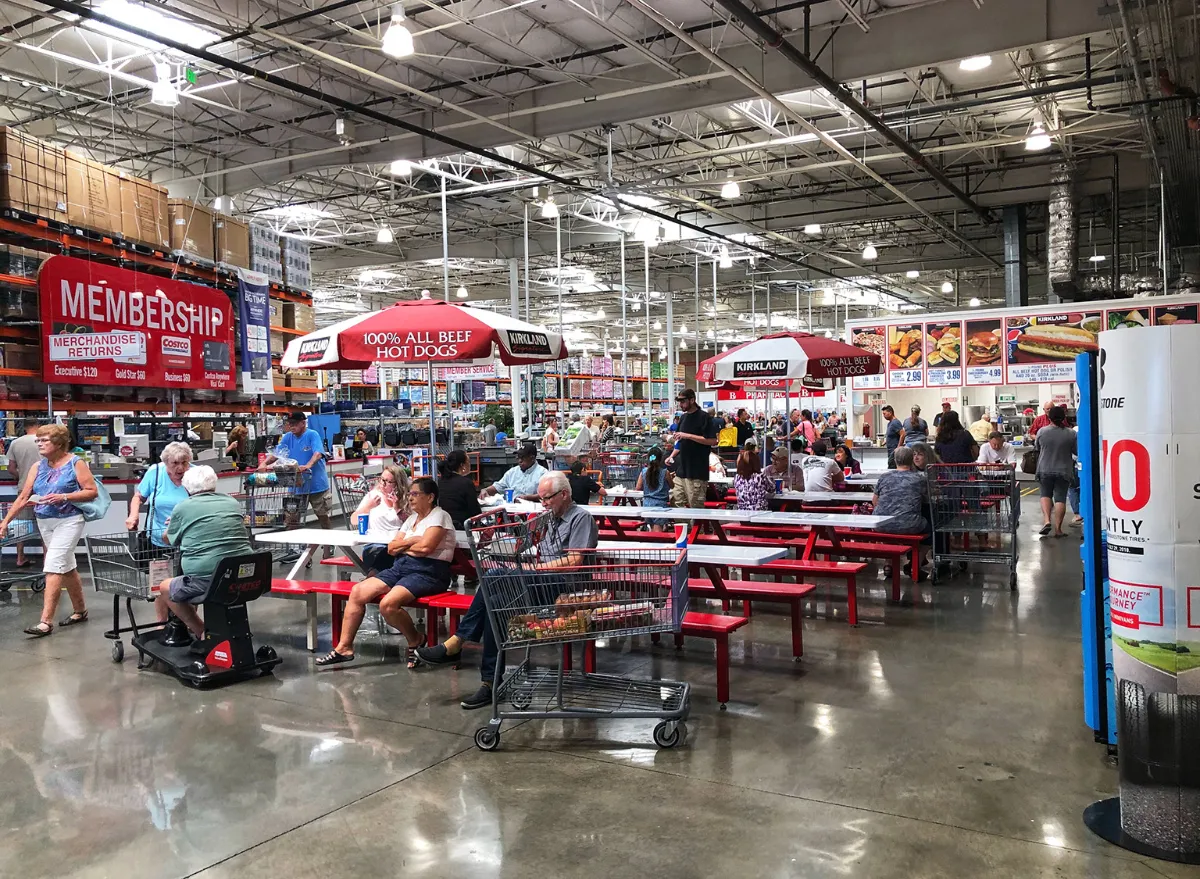 This warehouse in Cordova, located just east of Memphis, has earned positive reviews and customers were especially eager to praise its pharmacy, food court, tire service center, and optical department.
"My number one place in the whole world, I am here every day. I have nothing and I mean nothing bad to say about this place. All thumbs up," wrote one dedicated regular. "I know everyone in this place, I love each and every one. The manager is great, customer service is great, all the employees are great."
TEXAS: 4301 W William Cannon Drive Building A, Suite 100 in Austin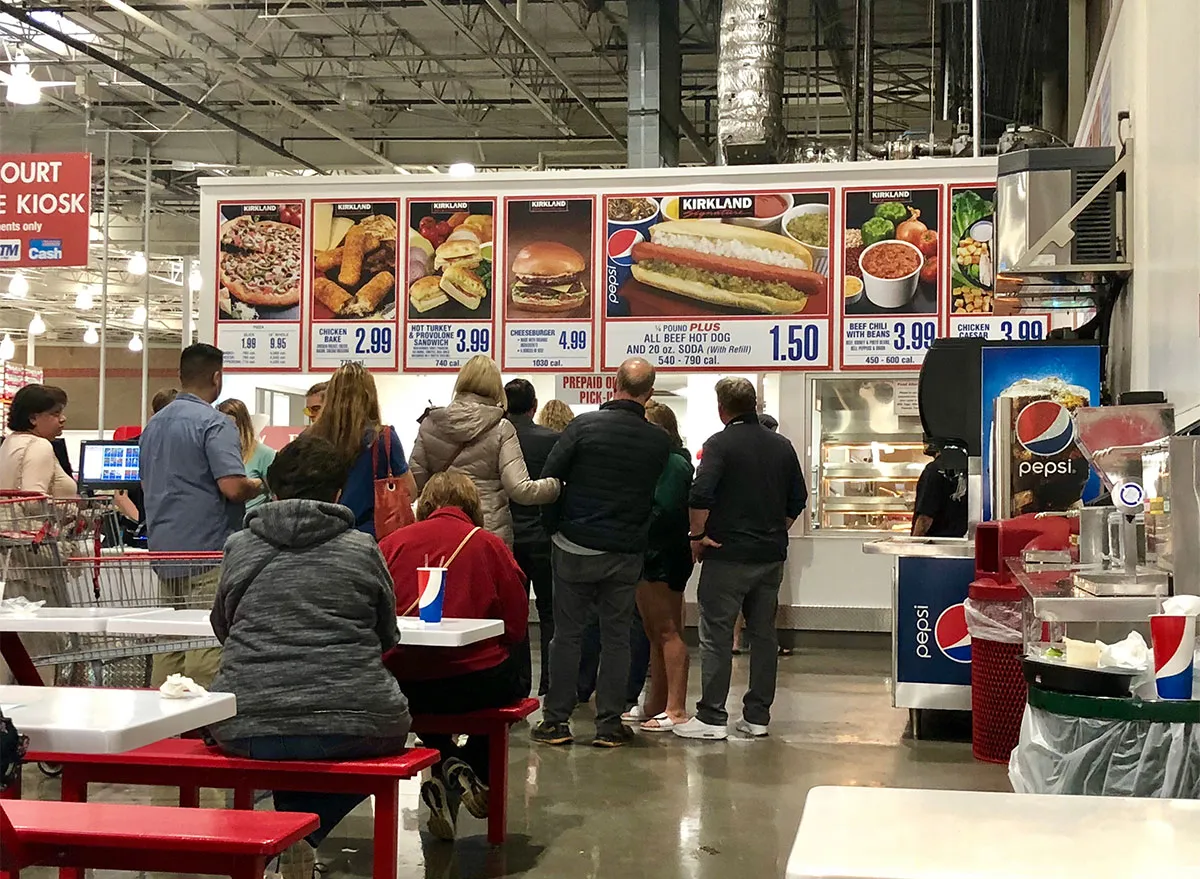 There are two Costco warehouses in Austin, but the one located in the south area of the city seems to be the favorite. "Amazing products. Great return policy. Fantastic service from the employees. Food court has churros, açaí bowls, and cheap hot dogs," wrote an Austin-based reviewer, while another reported being "consistently pleased with this location," noting that "the smiles, friendliness, and efficiency of the employees makes shopping their [sic] a pleasure."
Related: Costco May Be Canceling this Major Program
UTAH: 1818 S 300 W in Salt Lake City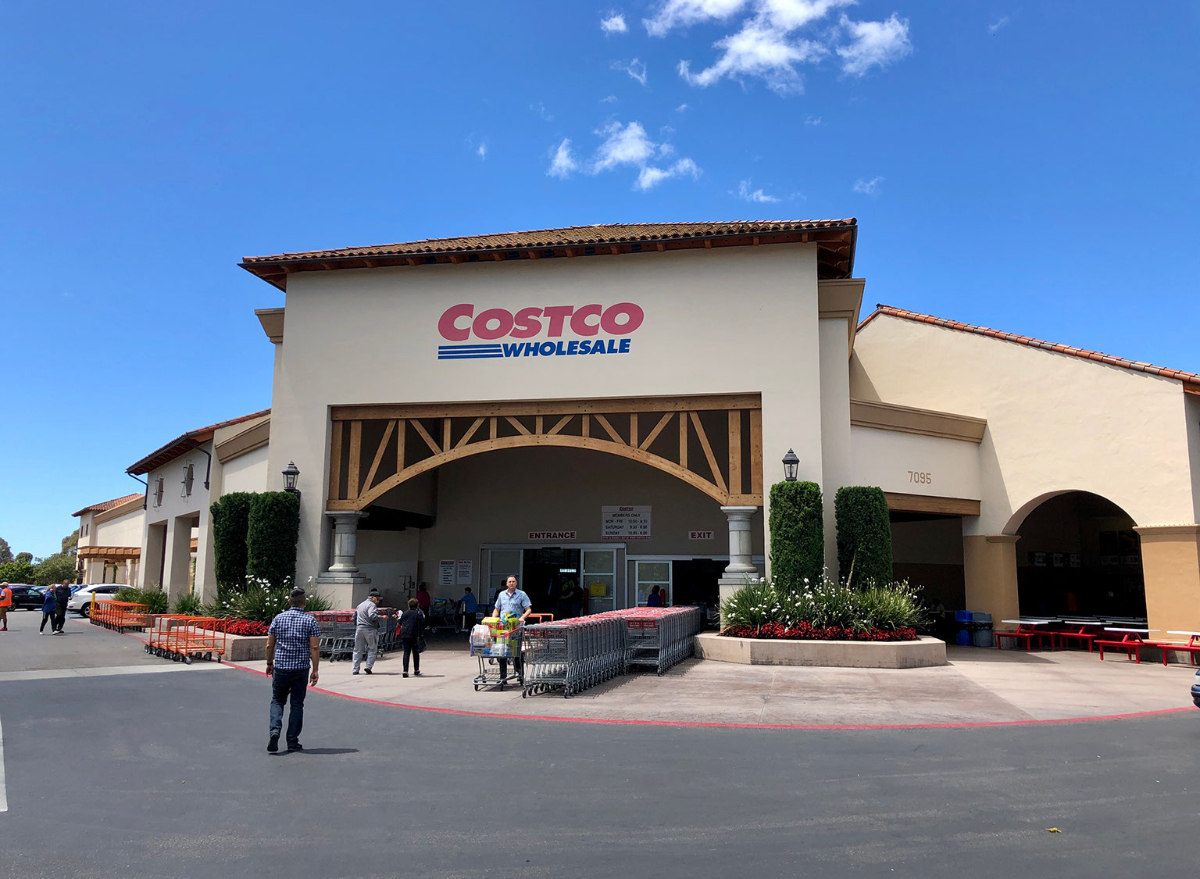 Salt Lake City is home to the largest Costco warehouse in the world. This location is 235,000 square feet and features a massive Dairy room and full-sized roasting pigs and goats for sale. "This giant location definitely isn't your average Costco! It's fun to walk around and see everything!" wrote one reviewer.
"Imagine a normal Costco, but with added selection including things like every different flavor of LaCroix, a hundred or so cheeses, four Costco aisles dedicated to drinks, meat by the box, and an insane candy aisle," wrote another shopper. "I was so happy."
VERMONT: 218 Lower Mountain View Drive in Colchester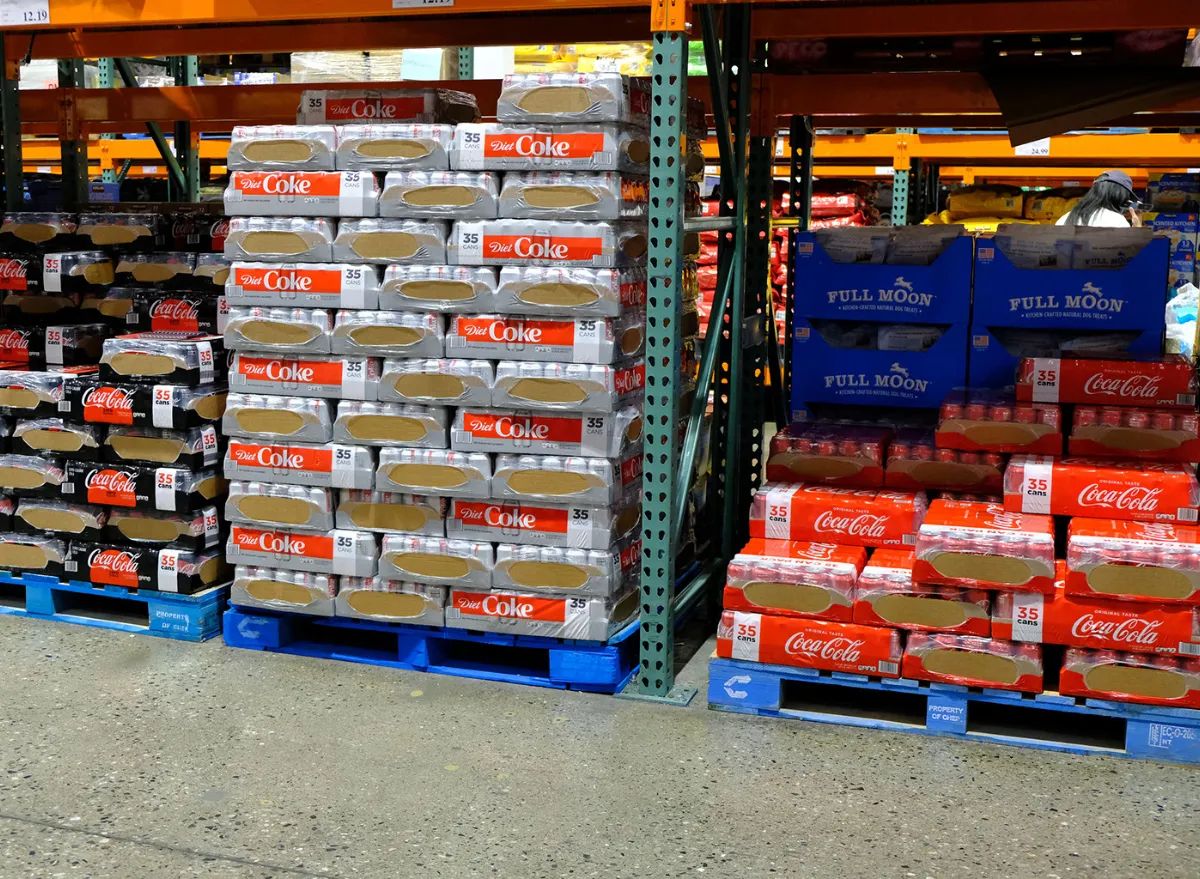 Vermont's only Costco warehouse is located in Colchester. Reviewers report generally positive experiences. "Colchester Costco is the best Costco in the world and I have shopped a few of them," wrote a regular. "Friendly help and high-quality products at excellent prices."
A first-time customer wrote that they were "very impressed with everything" during their visit to the Colchester store and it made them wish there was a Costco location closer to them in central Vermont.
VIRGINIA: Virginia: 1200 S Fern Street in Arlington (Pentagon City location)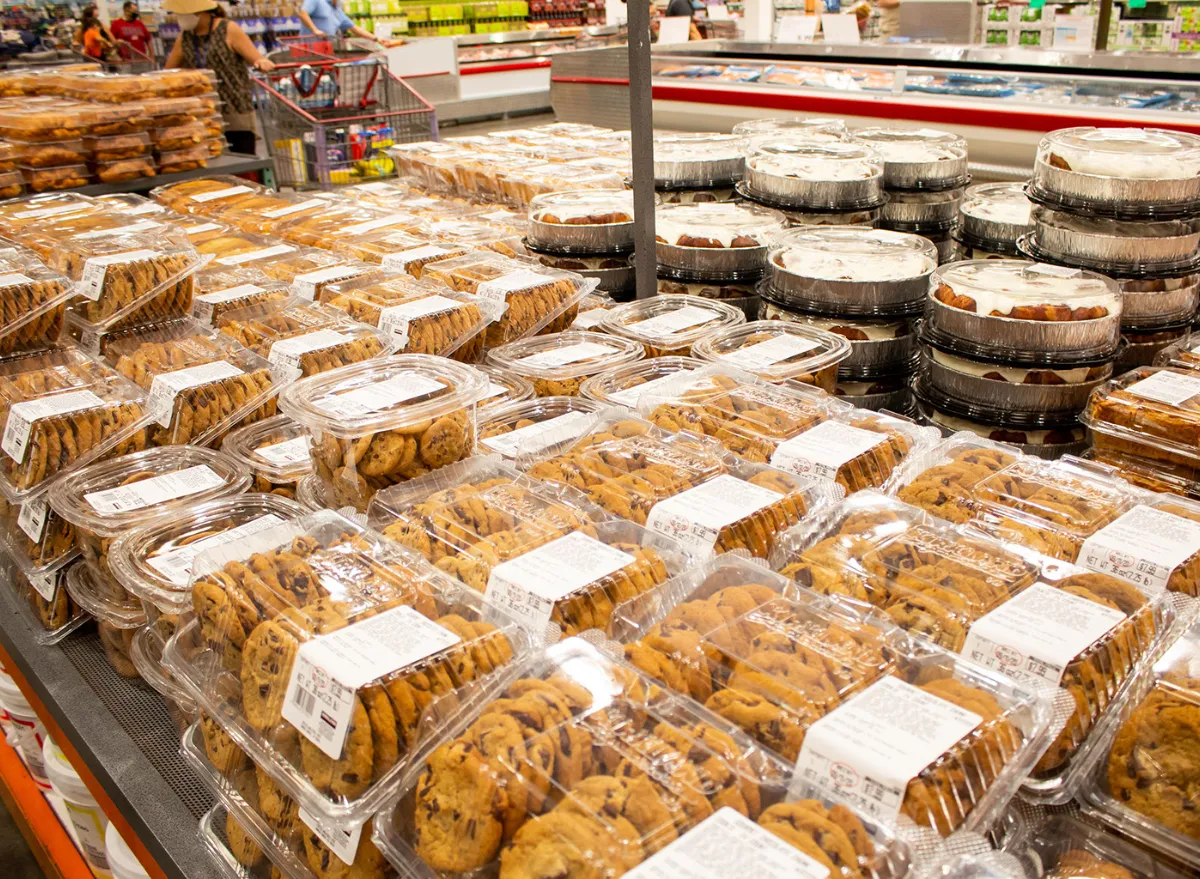 Monroe (the aforementioned Costco Connoisseur) also noted that Arlington is a special location because it has a chocolate shop in its bakery. You can buy everything from chocolate Easter bunnies to Nutcrackers—and, in a nod to its location, there are even chocolates in the shape of the Pentagon and the U.S. Capitol.
Related: Costco Now Has a Mini Version of This Beloved Bakery Item
WASHINGTON: 8629 120th Ave NE in Kirkland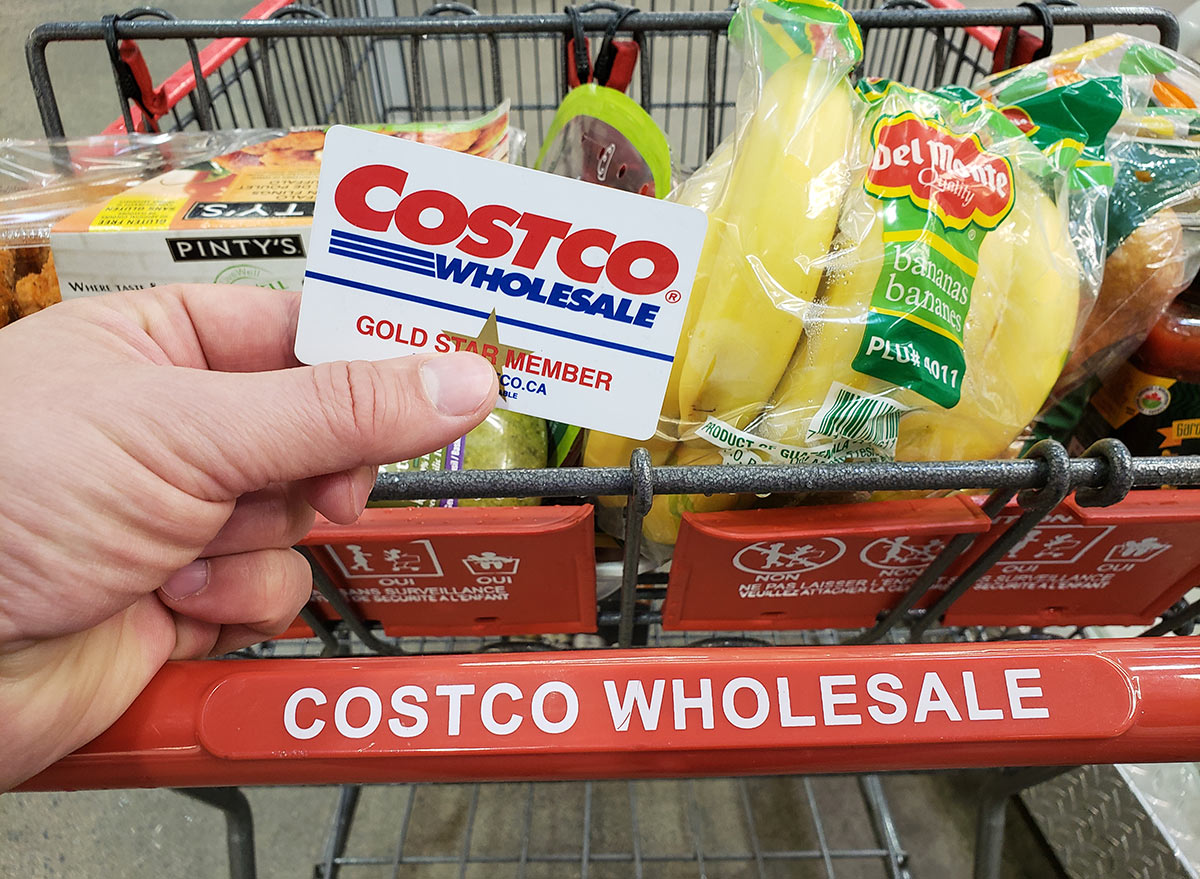 Costco is headquartered in Seattle, so you'd expect a standout store in Washington state—but that's not the case. In fact, many residents go to the Portland, Oregon warehouse in order to take advantage of the state's free sales tax.
The Kirkland warehouse does have one perk that some customers enjoy: "[W]e get a lot of test items," wrote a local. "If it sells quickly it will go to other Costcos if not it doesn't." Either way, it can be fun to be the first to try out a new product.
West Virginia: There is no Costco location in this state.
WISCONSIN: 2850 Hoepker Road in Sun Prairie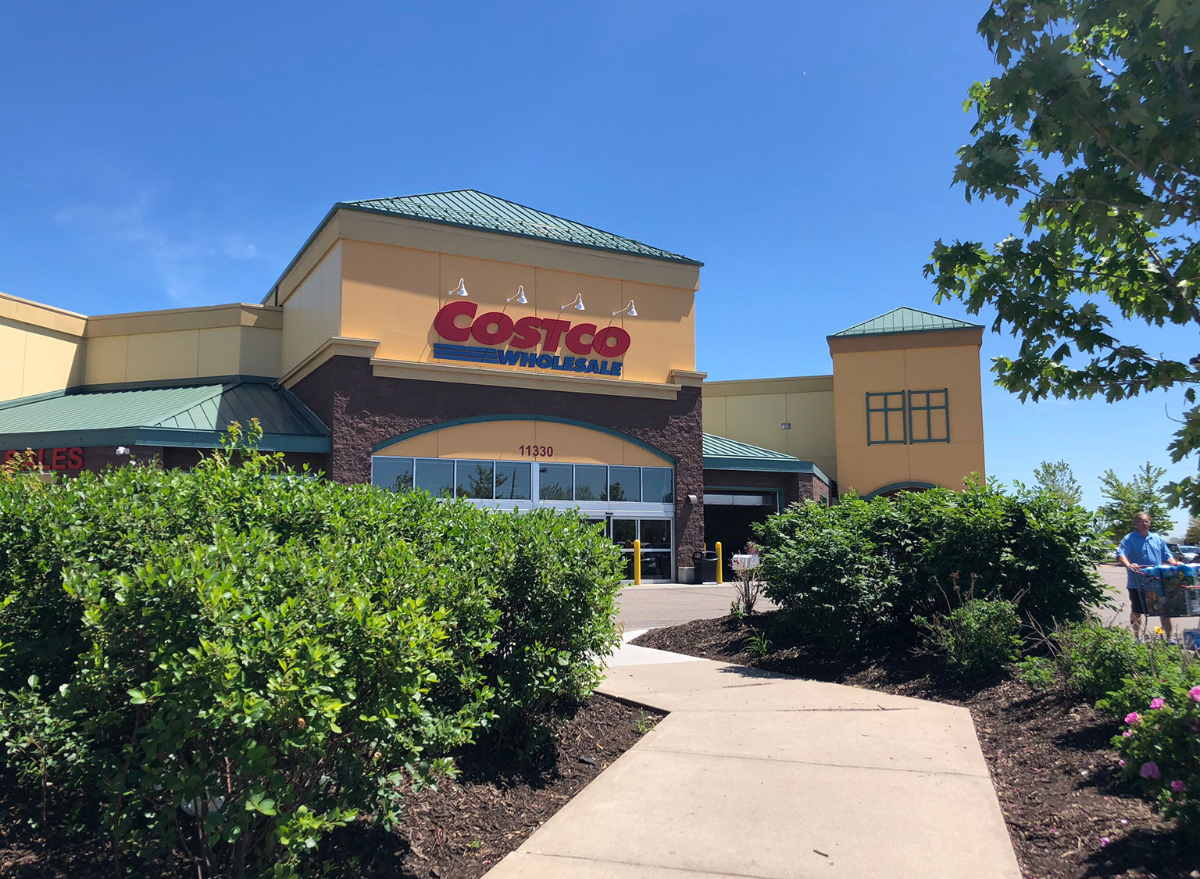 Shoppers in Wisconsin love the Sun Prairie warehouse, describing it as "clean, organized, and well staffed." Another customer noted that they like this location because it stocks local beers and has a convenient location right off the highway.
"Apart from the proper store and shopping experience and orientation, I can't speak more highly for the team that keep[s] this place buzzing. Every person I have ever interacted with has a sense of ownership in their work and I have yet to have a bad experience," wrote another reviewer. "You can rely on 3 things: death, taxes and a great experience at Costco Sun Prairie." It's hard to get a better endorsement than that!
For more, check out the best Costco foods to eat for a flat belly! 
Caitlin Flynn
Caitlin Flynn is an award-winning writer and reporter who experienced early age corporate burnout in 2015 and traded New York City for the misty air and superior coffee of Seattle.
Read more about Caitlin