5 Healthy Eating Habits Rachel McAdams Swears By
The 43-year-old actress is looking better than ever.
Returning to the Marvel Universe in the just premiered Dr. Strange in the Multiverse of Madness, Rachel McAdams looks better than ever. Surgeon Christine Palmer couldn't be further from high school queen bee Regina George, but the 43-year-old actress is still stunning on screen. So, how has she stayed so in shape over the years?
Well, Rachel has a few healthy habits that she follows. The star cares about what she puts into her body: "I've always had a healthy diet," she told TRAIN for HER. But she's learned a few things along the way about what works best for her, whether it's eating organic food or whipping up her own risotto.
Read on to find out the eating habits that Rachel McAdams swears by, and next, check out Ariana Grande's Exact Breakfast, Lunch, and Dinner.
She mixes it up.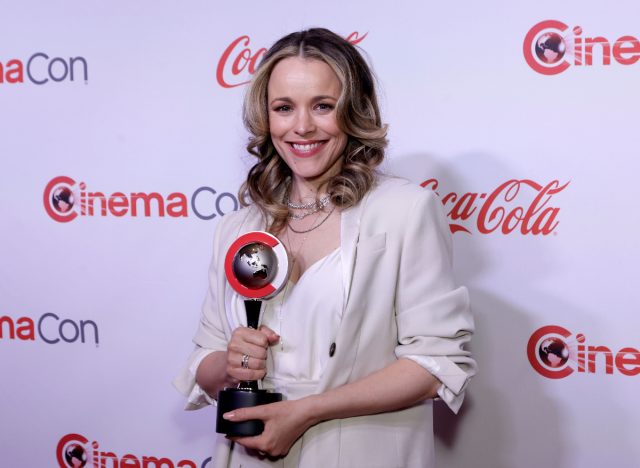 Unlike some celebs who swear by consistency, Rachel actually likes to change up her day-to-day meals. "I like to learn about new things and try out new things," she told TRAIN for HER. "I'm finding it so much easier now to eat healthily on the go. I think there are a lot more tasty options." We don't know much about the behind-the-scenes of a Marvel movie, but we can assume that there are some long days. Luckily, Rachel's tried enough healthy foods to know what works best for a busy schedule.
She eats balanced meals.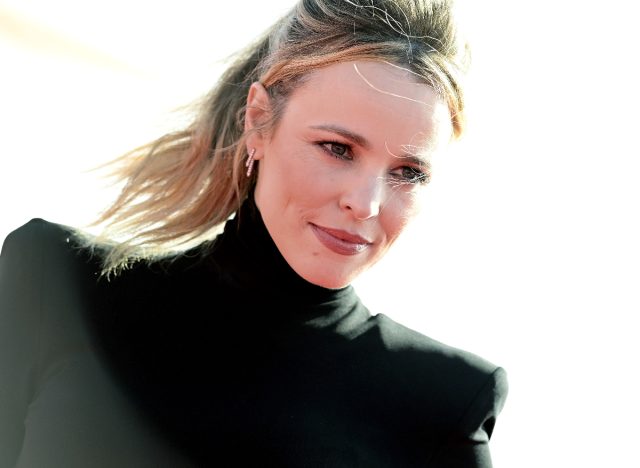 Balance is key for the Dr. Strange actress. "I try to make sure that a protein and fat is in every meal," she told TRAIN for HER. Previous Eat This, Not That! reporting shows that balanced meals can help keep you full longer than a low-calorie diet, making it easier to maintain a healthy weight.
She's not afraid to treat herself.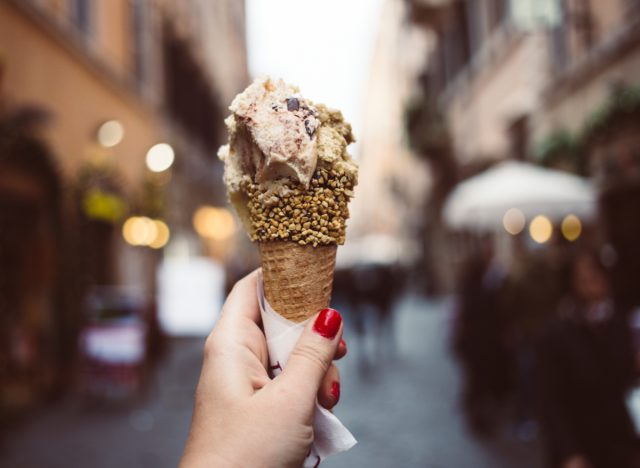 Rachel has some Italian cuisine favorites, and she treats herself to them every now and then. She's a big fan of gelato: "I was shooting on the beach in Sicily, and there I discovered gelato, which I ate EVERY DAY for breakfast, lunch and dinner," she told Foodiamo. While gelato all day, everyday is in the past for the star, she still returns to a small scoop of gelato when she's craving a sweet. Rachel also obsesses over Bannock, a traditional Canadian dish, according to Foodiamo. Italian dessert and Canadian bread? Count us in!6254a4d1642c605c54bf1cab17d50f1e
She gets her greens in.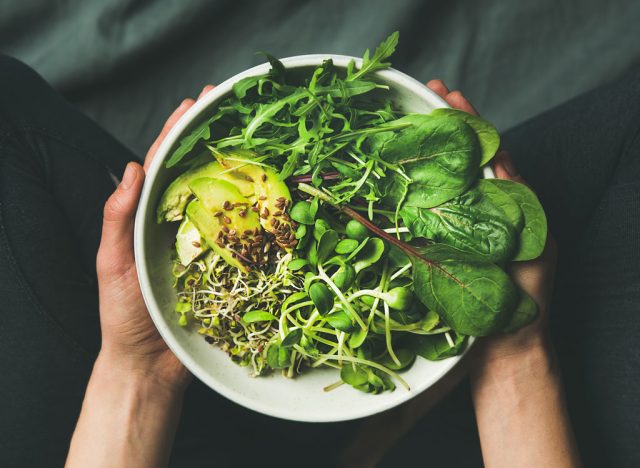 On a day-to-day basis, Rachel makes sure she eats a lot of veggies. In fact, while filming for The Vow, director Michael Sucsy told SELF: "Offscreen, we snacked on veggies so we wouldn't get sluggish during long days." Veggies keep the actress feeling healthy and energized. "I eat a lot of greens and seeds," she told TRAIN for HER. Previous Eat This, Not That! reporting shows that leafy greens may prevent aging, so maybe that's also why Rachel looked amazing in Dr. Strange.
She figured out diets that don't work for her.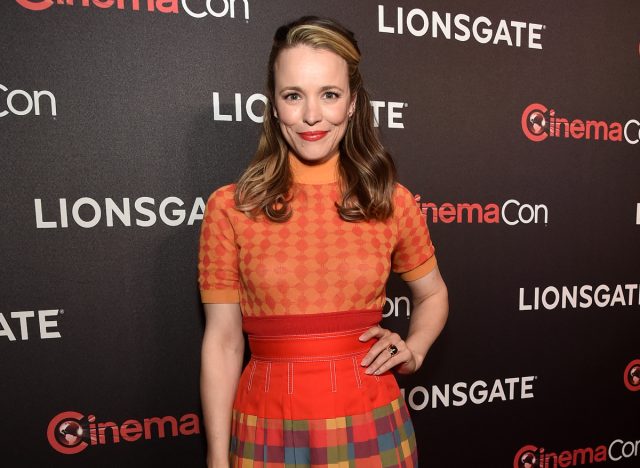 Trial and error was all part of the journey for Rachel. She tried a vegetarian diet, but it wasn't for her: "I was [vegetarian] once, but it made me very tired. I just ate pasta—I was the most unhealthy vegetarian ever!" she told Glamour.
Want to know more about how celebs stick to healthy diets? Check out 8 Eating Habits Blake Lively Swears By to Stay in Shape.
Mia Salas
Mia is a freelance writer for several publications and a soon-to-be graduate from Princeton University with a degree in English.
Read more about Mia