McDonald's Is Offering This New Seasonal Dessert In Select Locations
A new candy mix has hit the soft serve.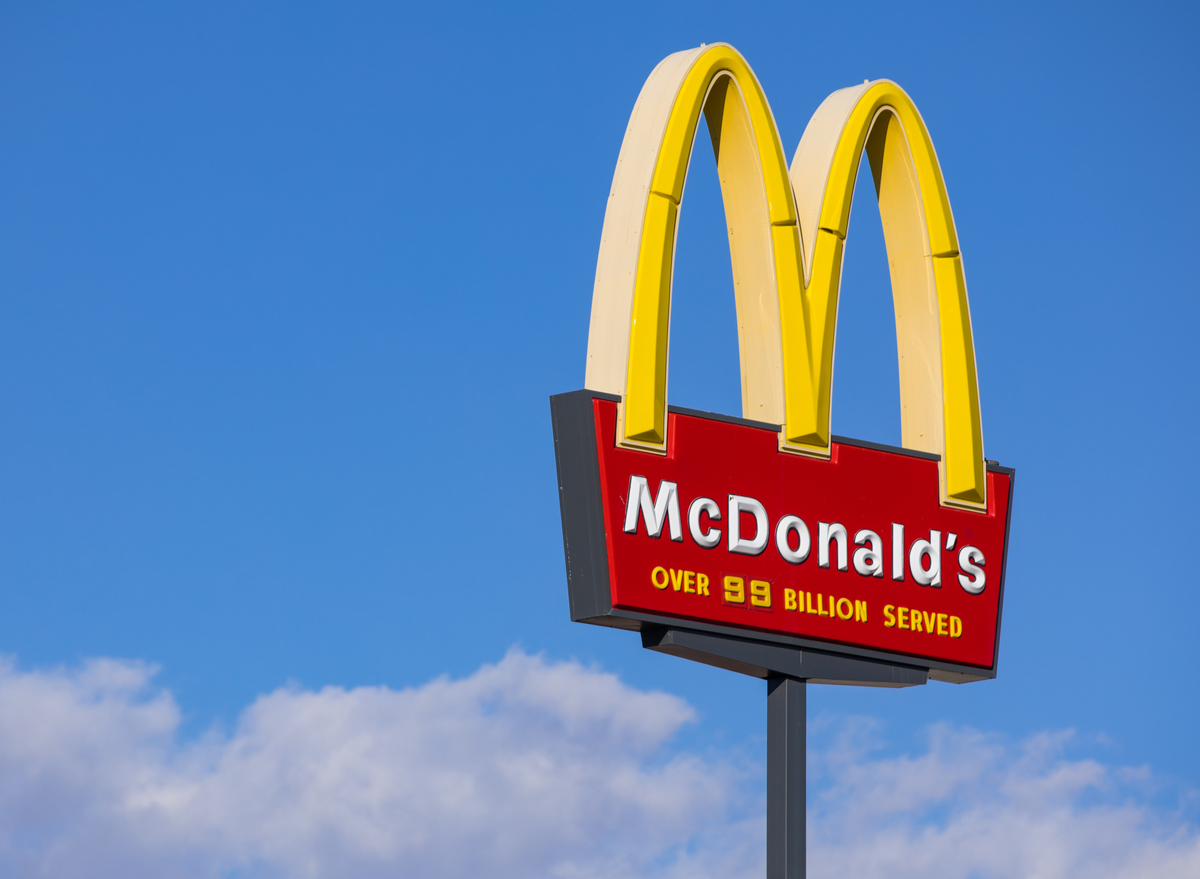 America's favorite burger slinger is currently in the midst of a major month of giveaways and exclusive merch drops dubbed Camp McDonald's, but there are also more subtle novelties taking place at select Mickey D's locations on the West Coast.
According to Chew Boom, McDonald's was spotted testing a brand new hot-weather treat at several locations in Southern California. And you guessed it, the chain is cooking up another seasonal McFlurry flavor! The new Hershey's Mix McFlurry is currently just a field test, but that doesn't mean it won't soon make its debut nationwide.
The new dessert consists of the usual vanilla soft serve but adds a twist with a variety of Hershey's candy bits. According to YouTube reviewer Peep This Out!, who tried it in Pasadena, it is filled to the brim with mini M&Ms and other chocolate chunks. Additionally, the promo poster for the McFlurry shows other little bits in the soft serve that resemble peanuts (or are they chunks of caramel?).
Everyone who knows and loves McDonald's is aware of the fact that the chain gets pretty creative in the McFlurry department. In May, it rolled out a new Chocolatey Pretzel McFlurry, while its McFlurry Hall of Fame also includes flavors like Oreo, Butterfinger, Snickers, Rolo, Twix, and, of course, Reese's. It seems there isn't a beloved American candy that McDonald's isn't willing to crush and sprinkle into its ice cream—and we love that about it!
For now, however, if you want to try one of these bad boys, you'll have to head over to the West Coast. Or you'll have to settle for a pure M&M McFlurry, which is currently available nationwide—it's probably a pretty comparable experience.
Mura Dominko
Mura is ETNT's Executive Editor, leading the coverage of America's favorite restaurant chains, grocery stores, and viral food moments.
Read more about Mura