People Are Losing It Over This Costco Frozen Pizza
If you can find this at your local Costco, snag it ASAP!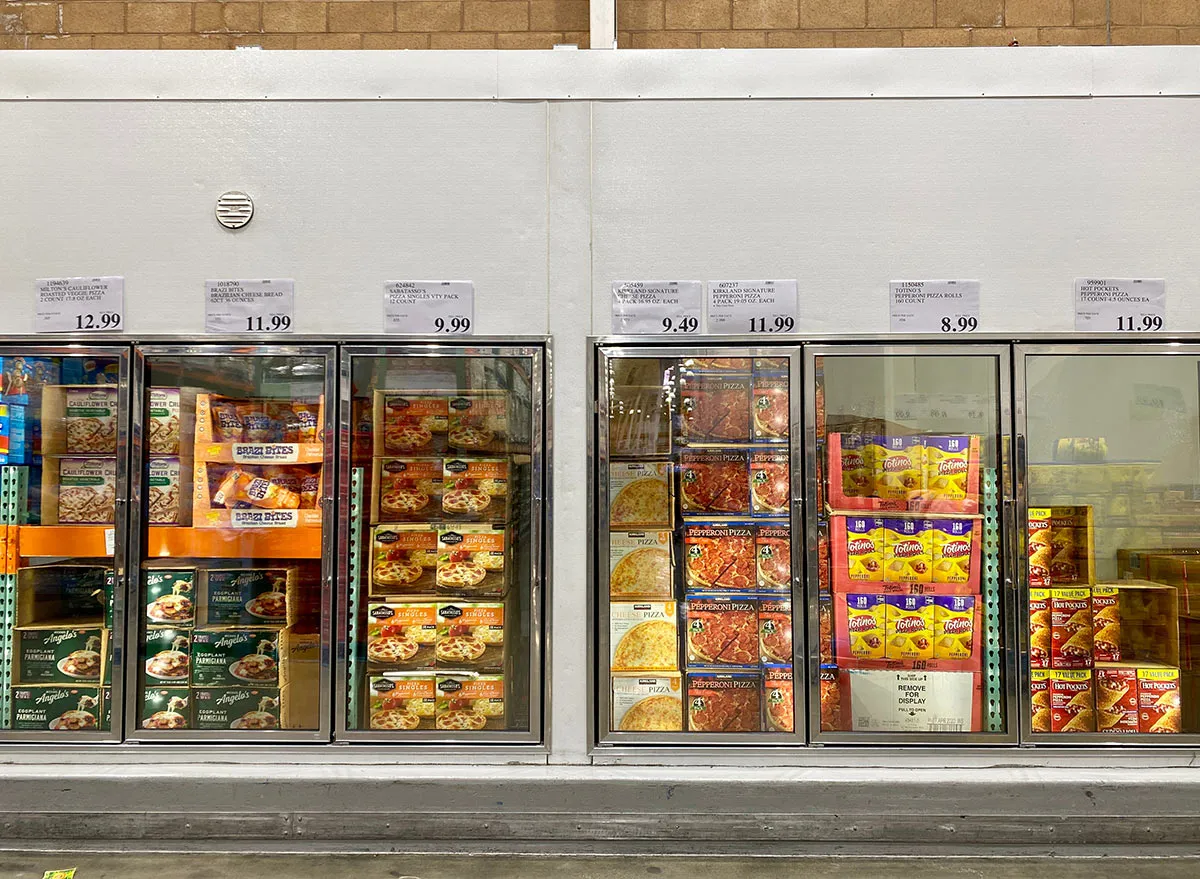 If you were ever considering memorizing a Costco item number, this could be the one.
Item number 1538784 is a frozen pizza, but it's not just any frozen pizza. It is, according to a booming Reddit thread started by user puckingrufus56 last week, the absolute best-frozen pizza in the Costco aisles, if not the world.
That's right, rave reviews might be an understatement when it comes to Motor City Pizza Co.'s frozen 'za. One user, tstew39064, declared that the Detroit-style pie was "hands down best frozen pizza on the market." They were far from alone.
"I am considering buying a chest freezer for these," commented Reddit user Alexhasskills. Sounds extreme, but when you consider the rest of the thread, it seems like this pizza lends itself to hyperbole.
"These things are so goddamn legit … Frozen pizza should not be this good," said Reddit user MarylightlyIII.6254a4d1642c605c54bf1cab17d50f1e
Further down the chain, Stereophonic echoed other enthusiasts while adding that Motor City Co. not only wins the frozen pizza wars but comes out on top for overall pie comparisons, too. "These are the best frozen pizzas out there, and I'd rather have this than any of those Dominos-tier chain pizzas," they said.
At $13.99 for a 2-pack of pizza, Motor City Co. certainly has its carry-out competition beat in terms of price. A single Domino's round can go for as much as $17.99, and at Papa John's you'll end up spending between $13 and $20 per pie.
Besides just their avid devotion, the vibrant virtual Motor City fan community has also deciphered a few hacks for heating the pizza up. For example, according to Reddit, these delicacies are best consumed after dumping the toppings that fall to the bottom of the tray back on top, putting oil in the cardboard box, and/or adding your own fresh veggies before sliding it into the oven.
But even without any modifications, there is variety within the brand—and many users report they can only find one of Motor City's six pizza flavors at their local Costco location. So, depending on where you live, you could be limited in your selection: pepperoni, double pepperoni, ultimate meat, three meat, supreme, or four cheese. Since it is rare for a single Costco to carry all six options, which is the ultimate Motor City 'za remains an open topic of debate.
Occasionally, as per our Reddit intel, Costco won't offer any Motor City pizzas. But fortunately, the super-store offers a stack of stellar frozen pizza options to turn to in these otherwise-dire circumstances (the internet peanut gallery points to the store brand—Kirkland's frozen pizza—and the cauliflower crust options in particular).
Get even more grocery tips in your inbox by signing up for our newsletter! After, read these next:
Costco Just Added These 6 Grocery Items to Its Website