4 Major Menu Changes You'll See at Popeyes
Out with the old, and in with the new!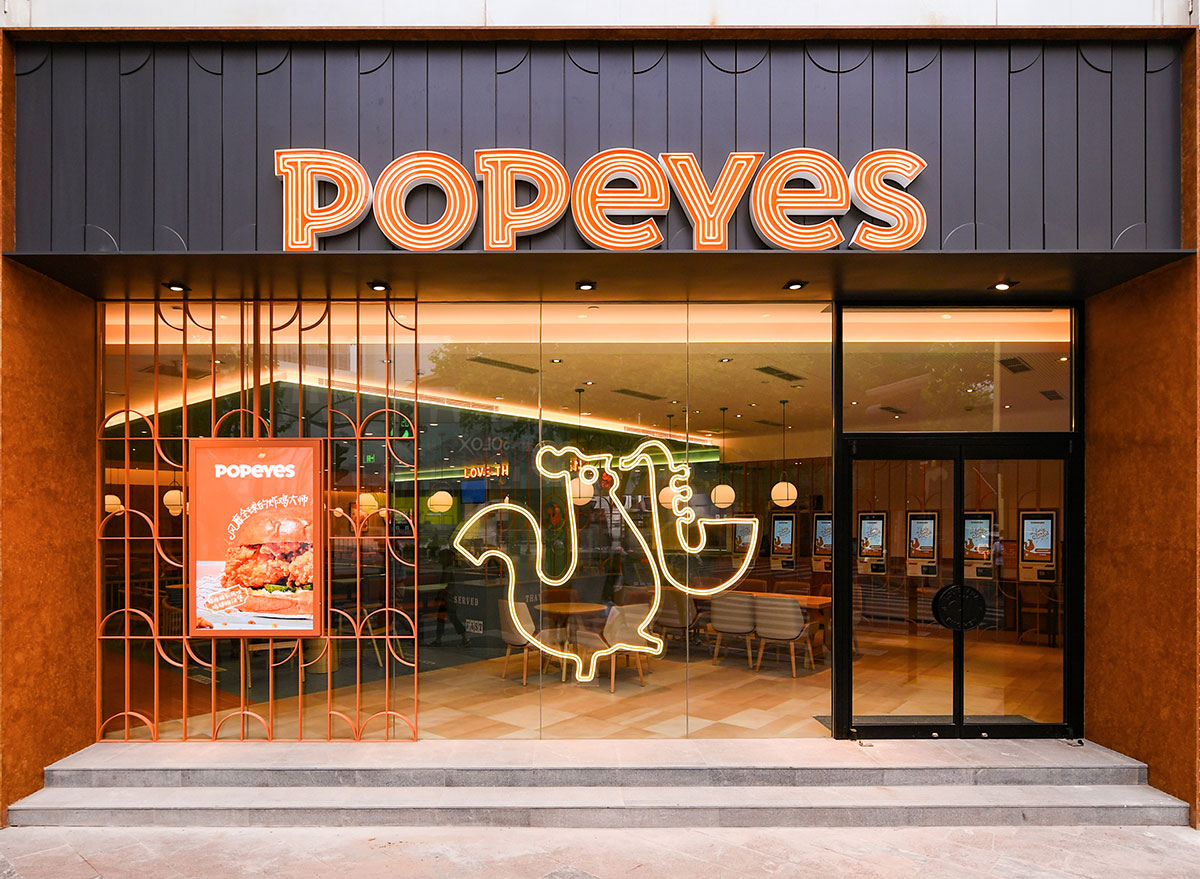 If you haven't been to Popeyes in a minute, then brace yourself for some significant changes on the fast-food chain's menu. The chicken experts are doubling down on their legacy as they test an exciting new item and work to remove some of the bad stuff you often find in fast food.
But there's much more to discuss than chicken: While we say goodbye to some beloved sides, we're also saying hello to a new sandwich with hype. Without further ado, here's what to expect the next time you order from Popeyes. And for more on the latest fast-food trends, check out the 6 Most Anticipated Fast-Food Menu Items Launching This Year.
The chain's first fish sandwich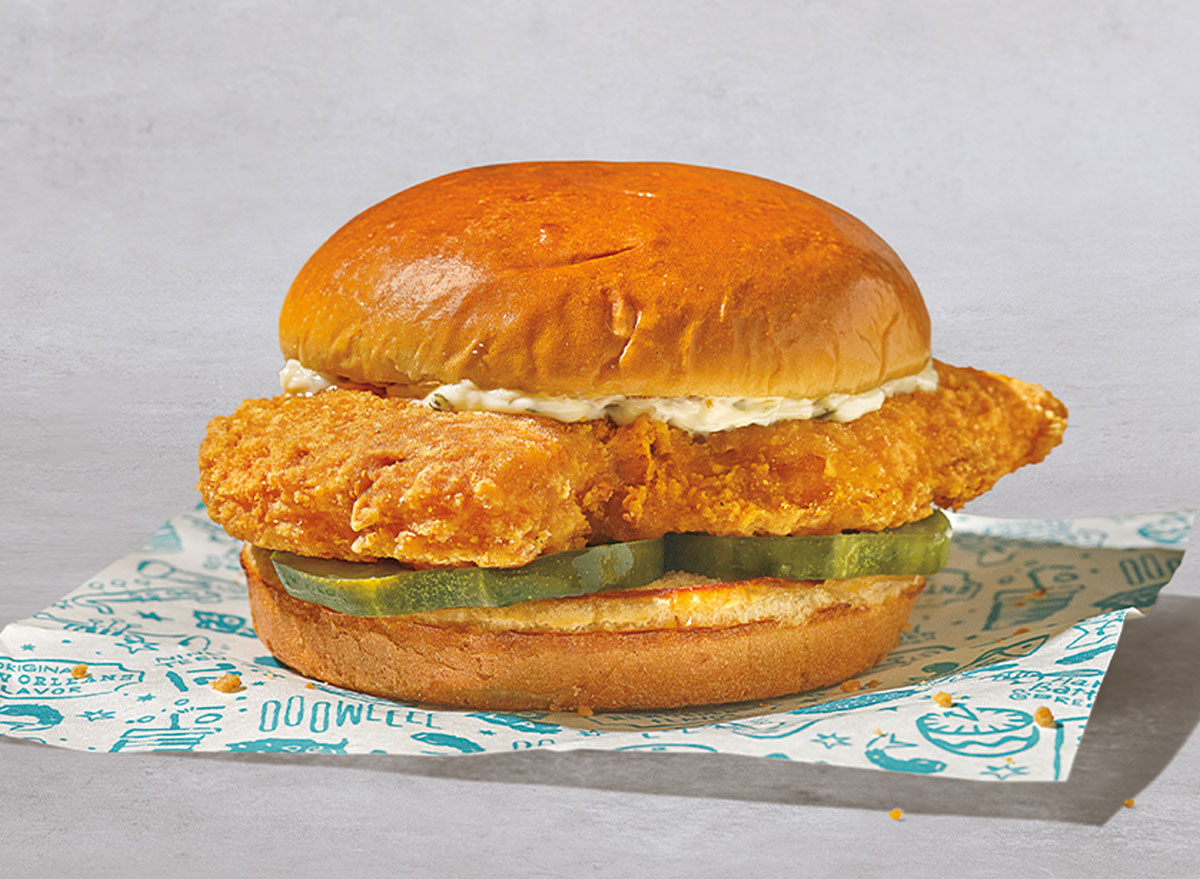 Possibly the most significant announcement to come out of Popeyes this year is the release of the chain's first fish sandwich. While Popeyes is fiercely competitive in the chicken sandwich wars, many wonder whether it can pull off another showstopper with the Cajun Flounder Sandwich.
Popeyes' fish sandwich is modeled after the simplicity of its iconic chicken sandwich. The centerpiece is a fried flounder filet spiced with Cajun seasoning, which is served on a buttery, toasted brioche bun. Two supporting players—barrel cured pickles and Popeyes legacy tartar sauce—round out the flavor profile.
Though this new item hasn't even been on menus for a full month, it appears to be living up to the hype given rave reviews from food critics and customers alike. Have the fish sandwich wars begun?
The return of a beloved menu favorite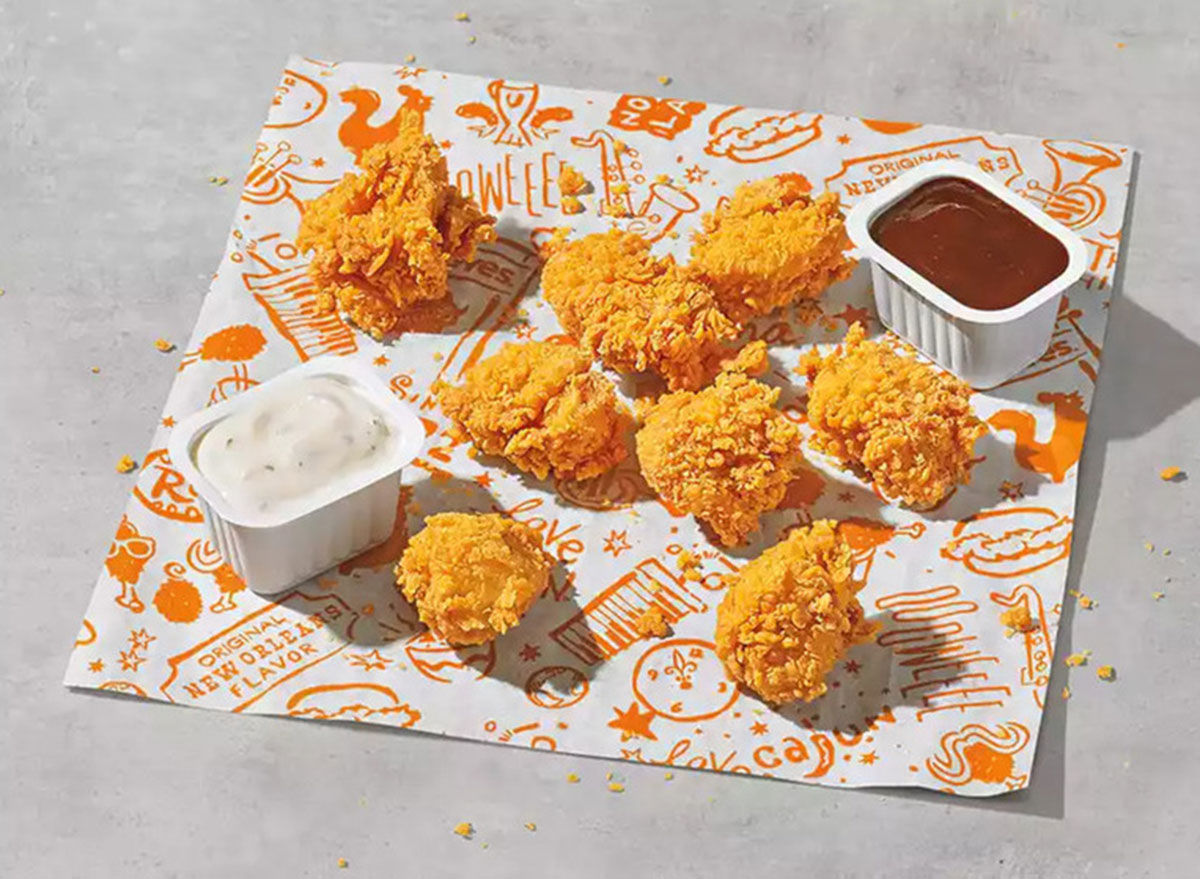 Popeyes is, of course, synonymous with a fried chicken cornucopia, but there's one classic item that's been missing from menus since 2012: chicken nuggets. Good news: Their nearly decade-long absence appears to finally be over! Chicken nuggets have been spotted on menus at select locations in Arkansas, Connecticut, Ohio, and Texas, according to reports.
Made with white meat and coated in a chunky buttermilk breading, these crispy nuggets look a lot like the filet from the chain's famous Classic Chicken Sandwich. While they're available in 8, 12, 24, 36 and 48-piece options, prices vary. We predict a nationwide rollout is in the cards!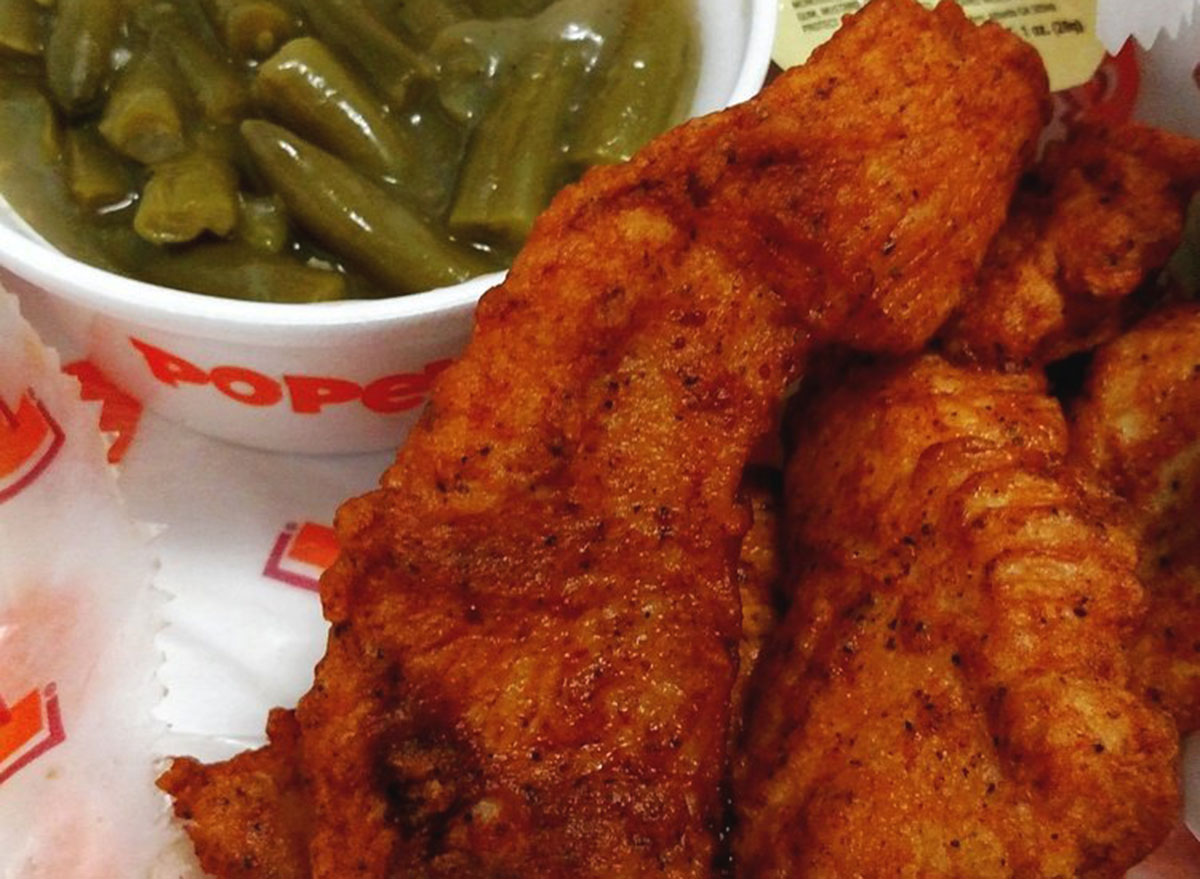 In the cutthroat world of fast food, if you snooze on innovation, you'll likely lose (on the market share). And when new things crop up on the menu, some older, less popular items must go. Such was the case with two of Popeyes's classic sides that lost their place on the menu at the start of the year: Cajun Rice and Green Beans. We sure hope this means some innovative sides are in the works to replace them!6254a4d1642c605c54bf1cab17d50f1e
A change to the chicken recipe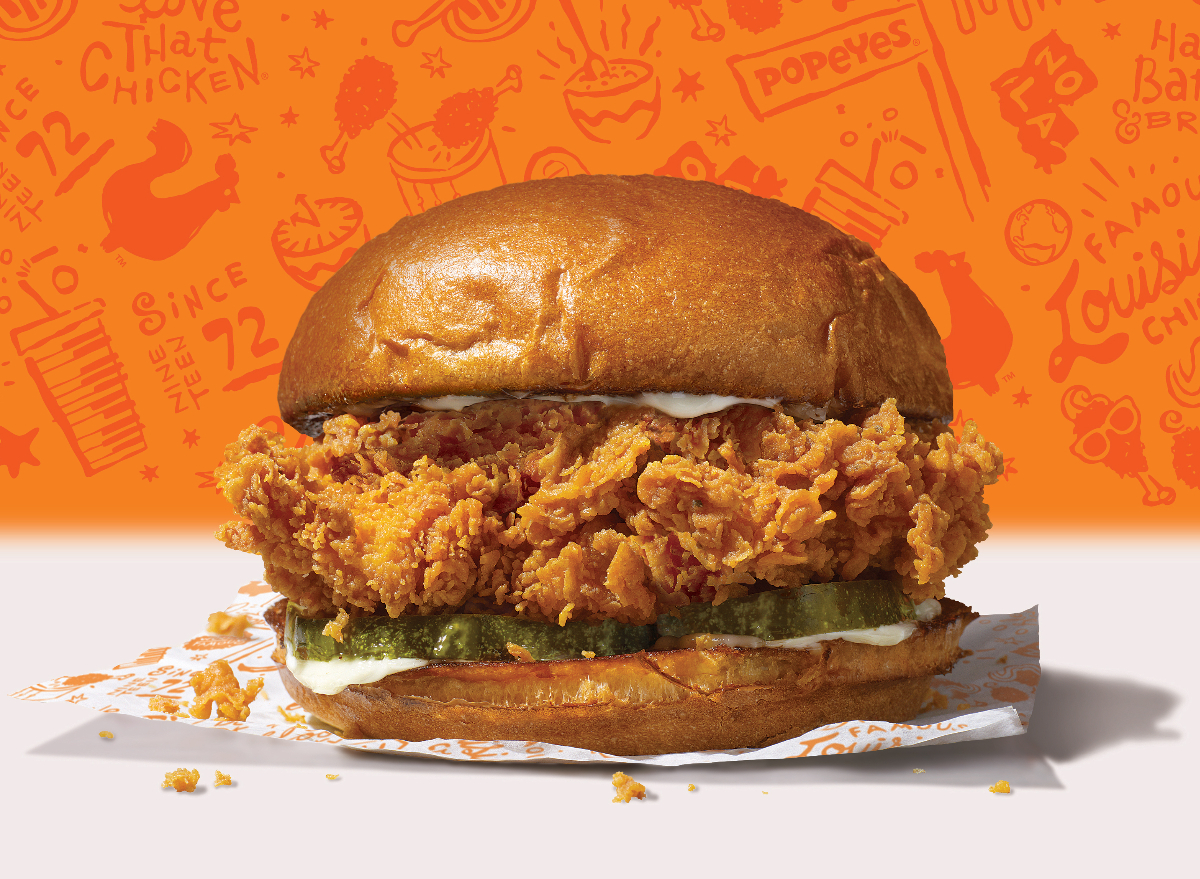 Popeyes recently announced its five-year goals for food quality and sustainability, which will impact many of the chain's menu items, including its famous chicken sandwich. They include removing antibiotics from Popeyes' chicken supply chain in the U.S. and Canada by the end of this year, as well as cutting colors, flavors, and preservatives derived from artificial sources from all fried chicken menu items by the end of 2022.
Don't worry, the chain will still follow its winning chicken formula, which consists of a 12-hour marinade and hand-breading. Now, they'll do it without all the stuff you don't want in your fast food in the first place. For more, check out 108 Most Popular Sodas Ranked By How Toxic They Are.
Mura Dominko
Mura is ETNT's Executive Editor, leading the coverage of America's favorite restaurant chains, grocery stores, and viral food moments.
Read more about Mura