Popeyes Fans Are Still Upset About This Discontinued Side Dish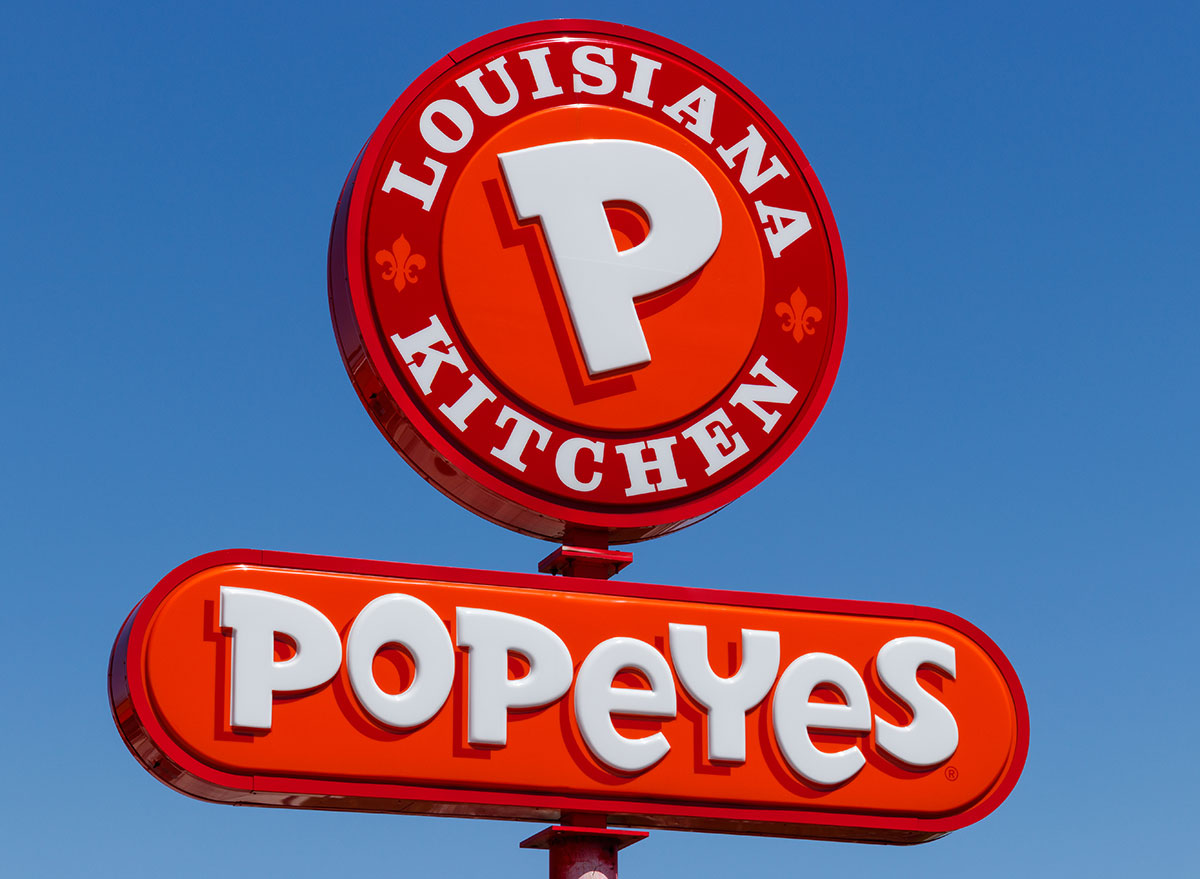 Several months on, Popeyes fans are still mourning the removal of Cajun Rice from the menu. The news was first confirmed all the way back in January, but complaints are still pouring in, with collective grieving currently locked somewhere between denial and bargaining.
"I don't think I'll ever get over Popeyes taking the cajun rice away," reads a recent Tweet, one of many expressing surprise and frustration. In fact, if you do a quick search of "Popeyes Cajun Rice" on the social platform, you'll come up against a wall of sentimental memes and gifs lamenting the loss of the beloved dish. Some have taken it a step further and are threatening to withhold their business if the chain doesn't fix this error in judgment.
And while those who frequent Popeyes on a regular basis have been living with this reality for some time, others have only recently learned that they can no longer get Cajun Rice, and are completely shocked.
Cajun Rice was a favorite among Popeyes fans. Technically a side dish, it was enjoyed by many—and in many different ways. Over on Reddit, one fan explained his custom of mixing the Red Beans & Rice with an order of Cajun Rice. To an enthusiast on Twitter, Cajun Rice was not a side dish at all, but the main event—and the chain's famous fried chicken was "just a side gig."
Here's a Cajun Rice tribute someone posted to Reddit, asking others to sign a petition to bring the item back.
Is there any hope of Cajun Rice returning to the menu? We reached out to Popeyes to get to the bottom of it, and received a somewhat mysterious response. "Our Cajun Rice [is] no longer on the permanent menu," a spokesperson confirmed. "However, we still have a bunch of delicious sides. Plus, maybe it will come back." Here's to hoping!
And for more, check out:
And don't forget to sign up for our newsletter to get the latest restaurant news delivered straight to your inbox.
Owen Duff
Owen Duff is a freelance journalist based in Vermont, home of Ben & Jerry's.
Read more about Owen