This Popular Dressing Was Just Freed From FDA Regulations After 72 Years
Here's what the recent ruling means for consumers.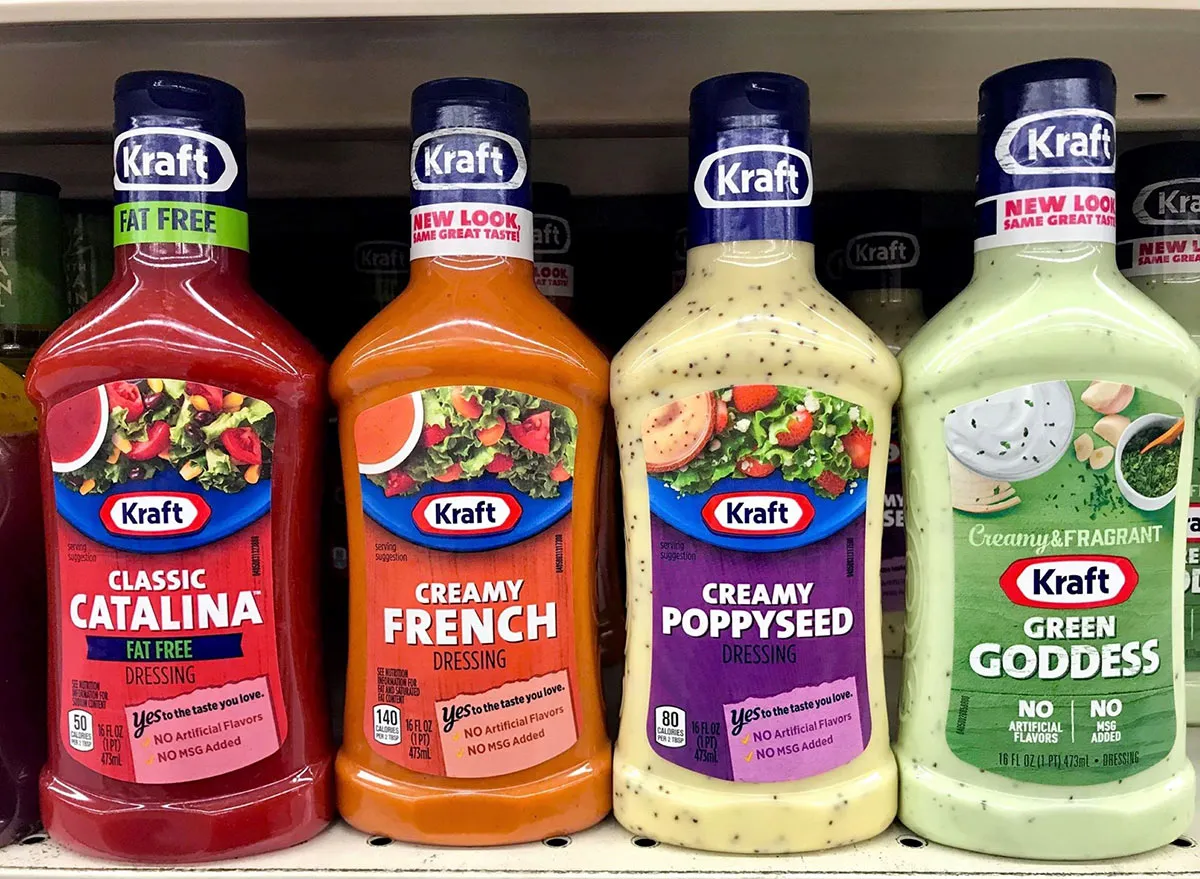 After 72 years, the Food and Drug Administration (FDA) finally relieved the current regulations on what defines a "French dressing." This final rule, which will officially be in effect on Feb. 14, 2022, has been in the works for over 24 years after a citizen petition was submitted from the Association for Dressings and Sauces in 1998.
Dating back to 1950, when there were only three types of dressings officially identified on shelves, the FDA created a regulation that defines what a French dressing should be. It was generally characterized as a dressing containing "a fat ingredient, an acidifying ingredient, and seasoning ingredients."
While an acidifying ingredient includes vinegar or some types of citrus (like lemon and lime), over the years tomatoes have been used as an acidic ingredient, creating that orange/red color in French dressing that current consumers associate with the product.6254a4d1642c605c54bf1cab17d50f1e
Over the years the regulations would get even more specific, stating that French dressing must include a minimum of 35% vegetable oil, making it difficult for innovators to offer "fat-free" or "low fat" alternatives.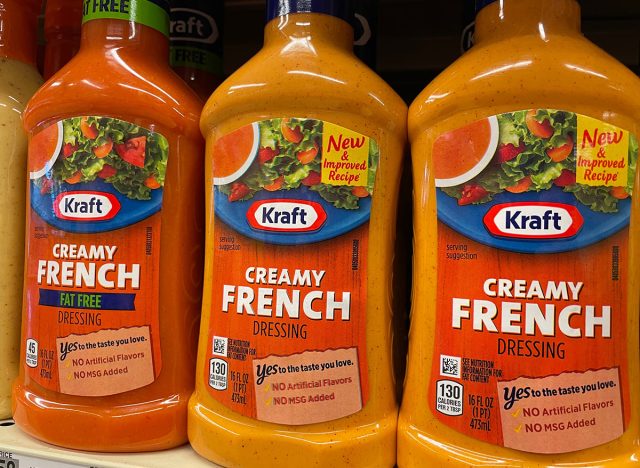 This, however, did not stop companies from trying to create products that worked for customers. Fat-free versions of French dressing were sold under inconspicuous titles like "Creamy French" or "Sweet & Spicy French," side-stepping the previous regulations from the FDA, while still creating innovative products they feel customers would enjoy.
Nevertheless, the FDA concludes that releasing current regulations on French dressing will not only allow innovation for companies, but also create transparency because the current standards "no longer promote honesty and fair dealing in the interest of consumers." They also state that "revoking the standard could provide greater flexibility in the product's manufacture, consistent with comparable, nonstandardized foods available in the marketplace."
What does this mean for grocery shoppers?
Many predict that French dressing as we know it will not change much—especially given that this dressing is already beloved by consumers.
However, you may start to see different varieties of classic French dressing to fit certain dietary needs. Instead of having to purchase a "creamy" fat-free French dressing, you'll likely start to see bottles of classic French dressing that is fat-free, low-fat, or maybe even some versions made with different types of oils.
You may even notice some varieties including new ingredients, given how previous regulations for French dressing did not permit the use of additional ingredients in recipes.
For even more grocery news, read these next: