Grocery Items Are Facing Shortages—Here's How to Still Get Them
These expert tips will help you find exactly what's on your grocery list.
The last two years likely felt like an out-of-control rollercoaster ride as you confronted all of the unexpected twists and turns that popped up every time you went grocery shopping. An end to purchase limits and shortages isn't in sight any time soon, but the seemingly never-ending supply chain issues you've read about aren't the only issue that's keeping grocers from getting products into the hands of customers right now.
Related: These 5 Walmart, Kroger, ALDI, and Other Grocery Store Foods Are Being Pulled From Shelves
Grocery store owners are also currently battling extreme weather, labor shortages, and the Omicron variant. In the midst of it all, shoppers on social media are reporting that cinnamon rolls, chicken, and eggs are in short supply. If any grocery items aren't on the shelf at your favorite store, know that you're not entirely out of luck. Here are some expert-backed tips for how to still get what you really need.
Check availability online or on your phone.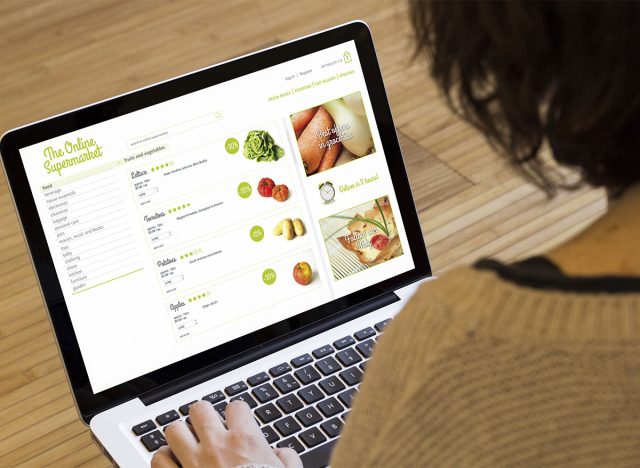 If you can't find a certain product at the store, a good way to check if it's available is to go online. Grocery websites are typically equipped with location settings that can reveal if a desired item is in stock at another nearby location. Lots of apps also have this ability—including Costco, which is adding the feature to its new and improved mobile experience.
If you're still coming up empty, delivery apps like FreshDirect, Instacart, Peapod, and more can also provide up-to-date information about what's in stock at most of the stores in your area.
Instacart, which delivers groceries from 65,000 stores nationwide, has tools like "running low" status badges, a spokesperson tells Eat This, Not That!. This feature labels which products are in low supply and even recommends replacement items. Searching the app for an item also scans all available stores in the area.
Consider buying a different brand.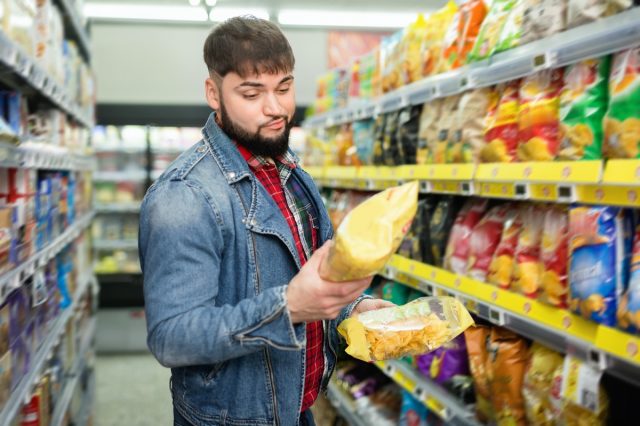 Sometimes, a brand name gives an item a certain appeal, and other similar products don't live up to the hype. However, selecting a different brand of potato chips is one way to keep your pantry stocked even if there's a shortage of your favorite variety. It was a strategy used by many shoppers during the early days of the pandemic—86% tried out store-owned and alternative brands from March through November 2020.
Related: To get all of the latest grocery store news delivered right to your email inbox every day, sign up for our newsletter!
Visit other stores besides your favorite chain.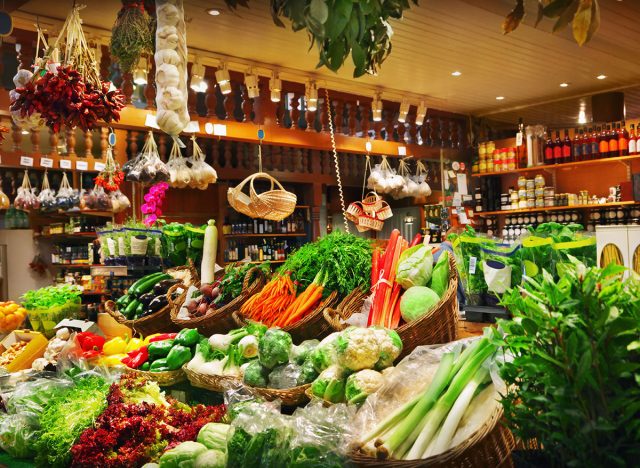 Albertsons, Costco, Kroger, Trader Joe's, Walmart, and other large chains have thousands of locations from coast to coast. However, that doesn't mean they're the only places to shop for the items on your grocery list. Independent and ethnic grocery stores might have fuller shelves.6254a4d1642c605c54bf1cab17d50f1e
"You might also check your local, independent grocer," says Bindiya Vakil, CEO of supply chain consulting firm Resilinc. "Or if you're looking for a particular cuisine, try your local Asian, Middle Eastern, or Mexican grocer. They might be more fully stocked."
If possible, try substituting or swapping certain ingredients.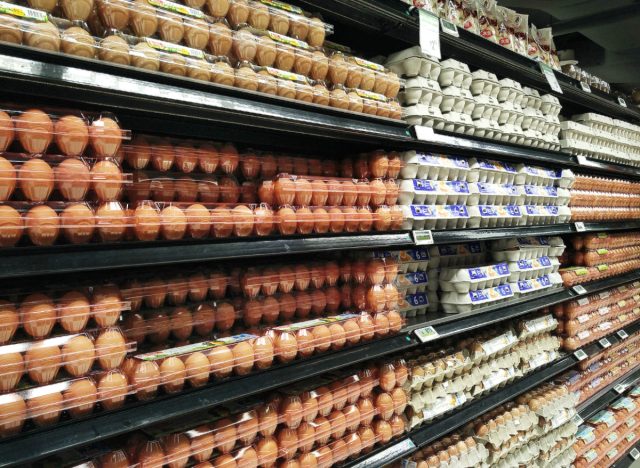 If all else fails, there are quite a few foods that make for good substitutes in cooking and baking, says Chef Nate Berg, culinary manager at UNFI, the largest publicly traded wholesale distributor in the U.S.
If eggs are sold out at the grocery store, Chef Berg suggests using applesauce, mashed avocado, or mashed banana. This "gives you the option to add some fruits to your baked goods while also making the dishes lower in calories," he says. It also makes the dish vegan-friendly.
The supply of maple syrup is reportedly low, and shoppers are reporting that this grocery item is harder than ever to locate. "Honey and agave are great substitutes" for maple syrup that "can be used as one-for-one replacements," Chef Berg says. Other options include brown sugar, corn syrup, or molasses.
The threat of no cream cheese hit bagel shops and grocery stores over the holidays. Chef Berg says certain soft cheeses (mascarpone, ricotta, neufchâtel) and Greek yogurt are possible substitutions that you can use in recipes. "Using Greek yogurt will add protein to the dish, while mascarpone and ricotta will give the dish richer flavors," he adds.
Neither meat prices nor supplies have been steady for nearly two years now. If there's a shortage at the grocery store, Chef Berg suggests sourcing protein through beans, mushrooms, plant-based meat, or tofu. "These meat alternative items are dense and typically high in protein, if you are looking to add more of that to your diet," he explains. "They also prove that 'umami' flavor you get from meat."
For more on what's happening at your neighborhood supermarket, check out:
Amanda McDonald
Amanda has a master's degree in journalism from Northwestern University and a bachelor's degree in digital journalism from Loyola University Chicago.
Read more about Amanda