We Tried the Most Popular Plant-Based Fast-Food Items, and This One Blew Us Away
Our top pick tasted better than real meat!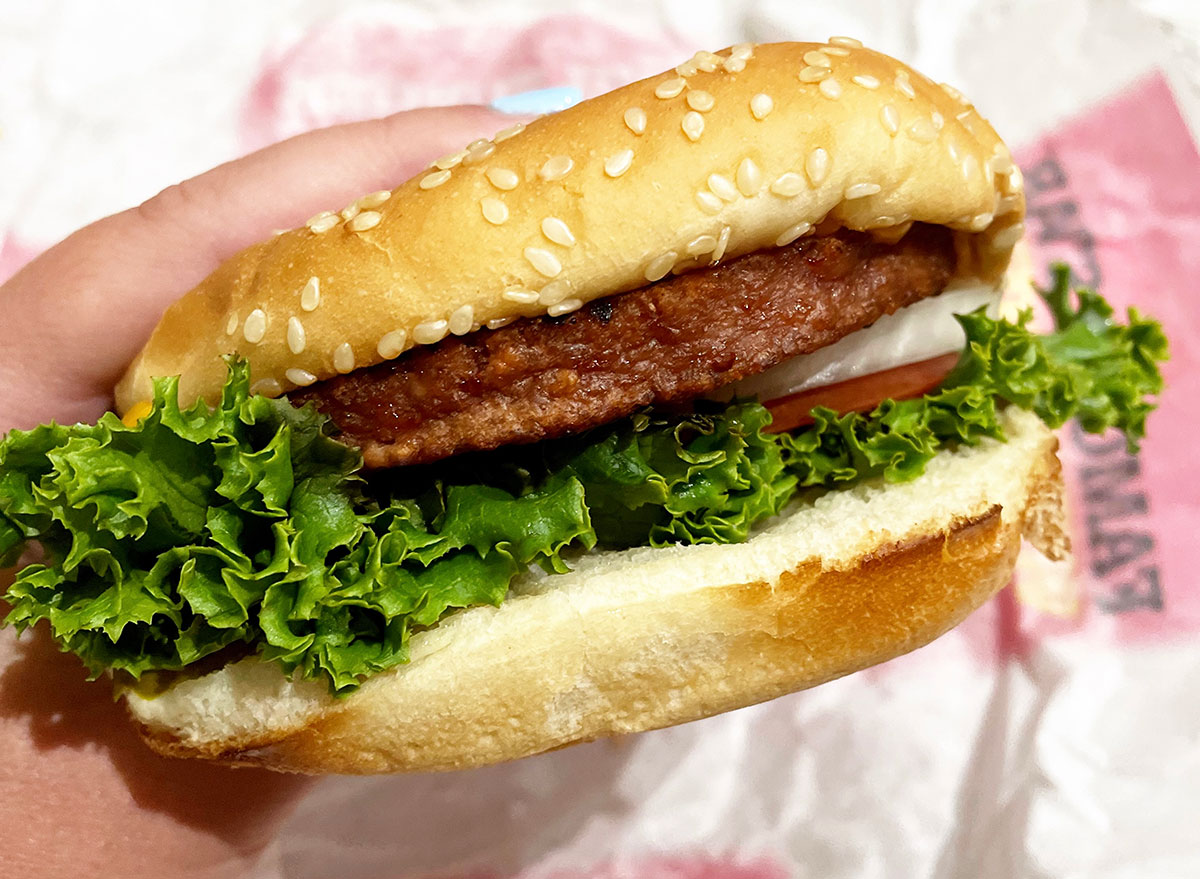 They may not be actual meat, but these new menu items are the real deal. Plant-based meat alternatives and other plant-forward options began to seep into the mainstream of our nation's fast-food cravings. And by no means are they a new occurrence; the savvy consumer knows that meat replacements have long been on the rise across grocery stores, fine dining restaurants, and even fast-casual joints.
But for the novelty to widely make its way onto fast-food menus feels significant. The industry revolves around cheaply-made burgers and chicken sandwiches, so including a plant-based option on any under-$10 menu indicates a tipping point in the public interest.
I decided to take inventory of exactly how tasty the currently available plant-based fast foods are. I sampled some of the most recently launched items as well as pioneering staples added to the menu several years ago—from Little Caesar's to Burger King. Here's how they stacked up by taste.
And for more, check out One Major Side Effect of Eating Plant-Based Meat, Says New Study.
Carl's Jr.'s Beyond Burger
Oh, Carl's Jr.! While I applaud your effort to be at the forefront of this trend, your Beyond Burger simply did not rank well against the competition. Made using industry-leader Beyond Meat, the burger patty alone packs 18 grams of plant-based protein—more than a regular burger would. It also has more iron, less saturated fat, and looks like an authentic cut of beef.
But despite the strong nutritional value, Carl's Jr.'s execution is where I have qualms. The patty was notably thin, and although it looked like real meat from afar, something about the way it fell apart was distinctly plant-based. The burger almost tasted like a bean-and-meat hybrid, rather than being definitively either one. Not my favorite!
Burger King's Impossible Whopper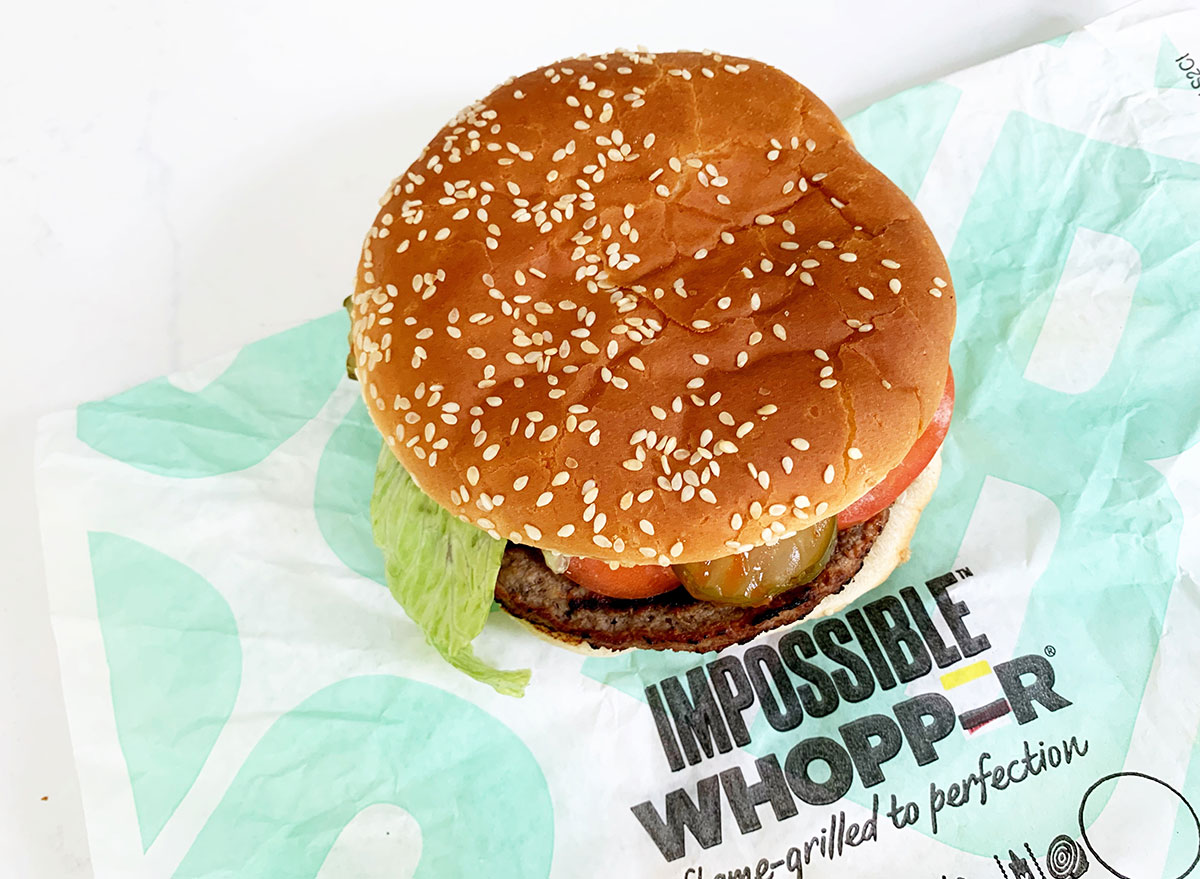 Burger King notoriously under-performs when it's neck to neck with other fast-food offerings, but its foray into the plant-based world isn't faring as poorly. The Impossible Whopper was one of the first meat alternatives in fast food, and it set a high bar for those that followed.
The patty is made from Beyond Meat's leading competitor Impossible Meat, and maybe it's my personal preference but I find the Impossible product to be an overall better imitator of the real thing. The "beef" is flavorful, and BK uses it to create a patty that's big, thin, and tastes better than any meat option on their menu (at least that I've tried). It may be a little on the dry side, but the King makes up for that with plenty of oozing mayonnaise and ketchup.
Ultimately, the Impossible Whopper is worth an order simply because of how you'll feel afterward: lighter, healthier, and like you didn't just woof down cheaply-made meat.6254a4d1642c605c54bf1cab17d50f1e
Little Caesars' Planteroni Pizza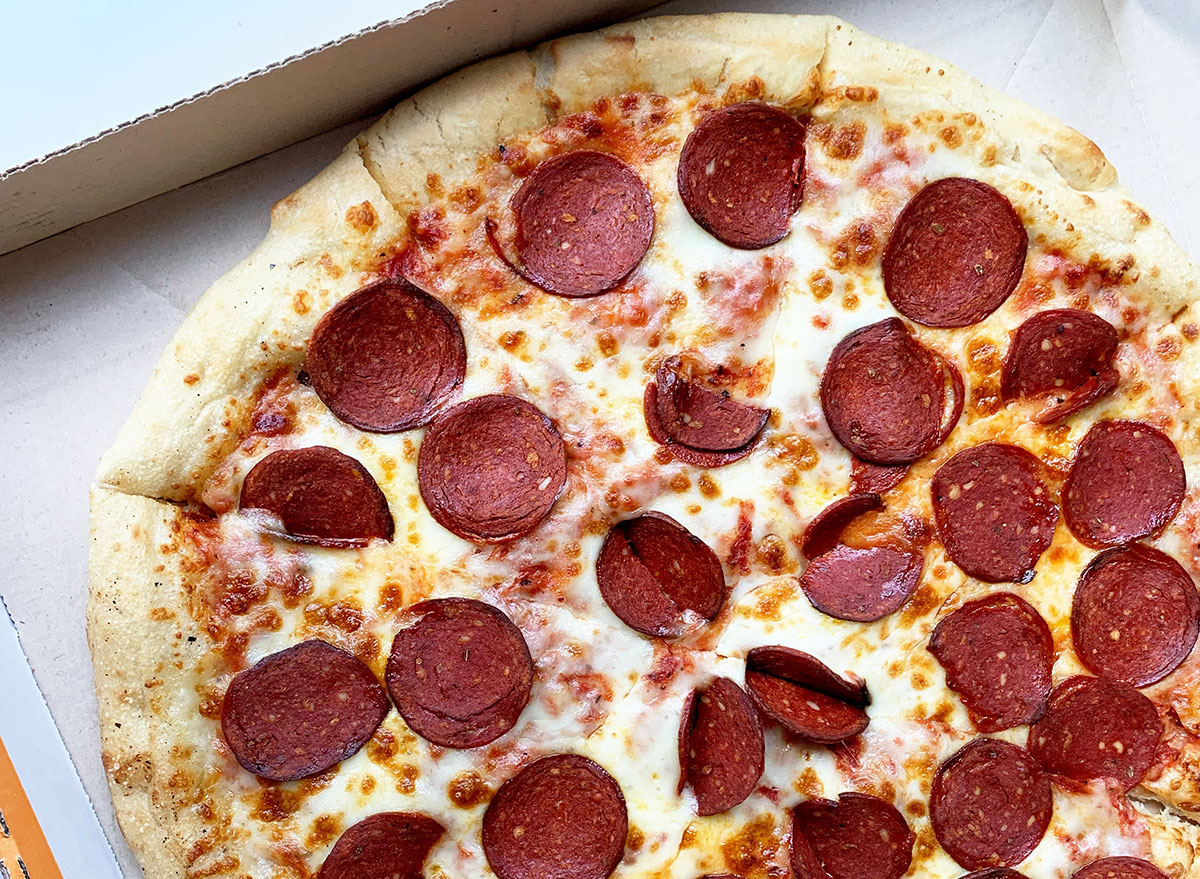 Here's a different way to consume plant-based protein: via pepperoni. Little Caesars very recently launched their new topping option—as of now, it's only available in very limited select markets. I was able to snag a pie in New York City, and can confidently say that this bad boy deserves to be rolled out nationwide.
The pepperoni is a little on the mild side, compared to the real deal, but still does the spicy job. It's noticeably less greasy than traditional pepperoni, which could be a pro or a con, depending on how healthy you're feeling. The only aspect I wasn't crazy about? This plant-based pepperoni has a subtly sweet aftertaste. Not ideal for a pizza topping, but still well worth a try.
Smashburger's Black Bean Burger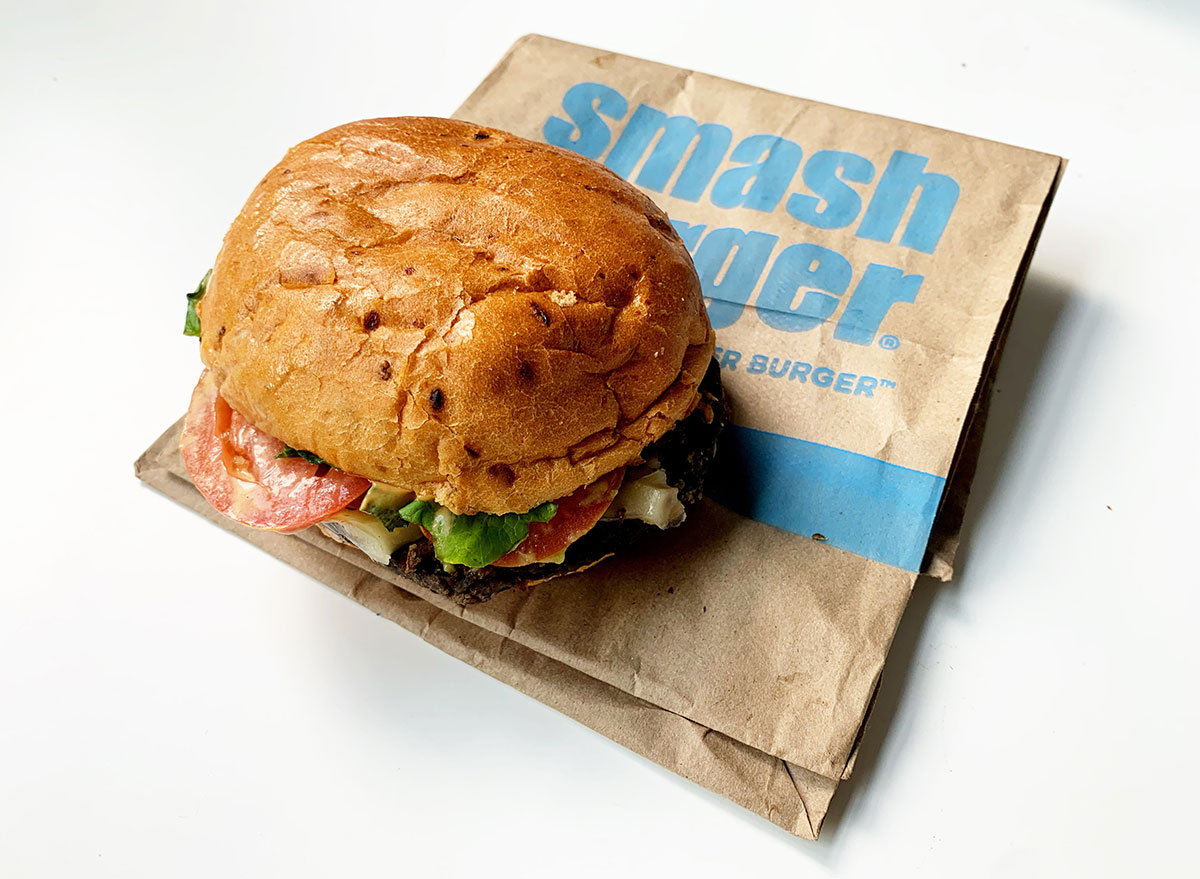 Smashburger has perhaps the most extensive non-meat burger menu, offering six different versions of their Black Bean veggie burger. I opted for the Spicy Baja with Guac for an extra dose of flavor. Turns out it was hard to taste much beyond the intense spice—which, to be clear, is not a complaint.
By its nature, the Black Bean Burger doesn't play in the "tastes-like-meat" category, but that doesn't mean it's not good. The beans are perfectly mushed while also somehow forming a flawless burger patty shape. In fact, I wouldn't mind a bit more of the patty, because it's both that enjoyable and a little on the thin side.
This menu item seemed to have the widest array of high-quality ingredients, from the black beans to the guacamole and jalapeño toppings. Would 10/10 order again.
Shake Shack's 'Shroom Burger
Shake Shack takes a boldly different approach to plant-based, unapologetically offering a "crisp-fried" portobello mushroom instead of a patty of any kind. This honestly had me both intrigued and a little nervous from the get-go.
But this meatless burger was the most delicious surprise! Despite having a general mushroom aversion, the portobello patty is breaded and fried so expertly that I wanted to keep eating. It does not taste like meat, but it also does not taste like mushrooms. Perhaps that's due in part to the added gooey surprise of Muenster and cheddar cheeses inside the 'shroom.
This burger is small, comparatively, but between its thoughtful construction and the signature Shake Shack sauce, it was quite an impressive option.
Starbucks' Impossible Breakfast Sandwich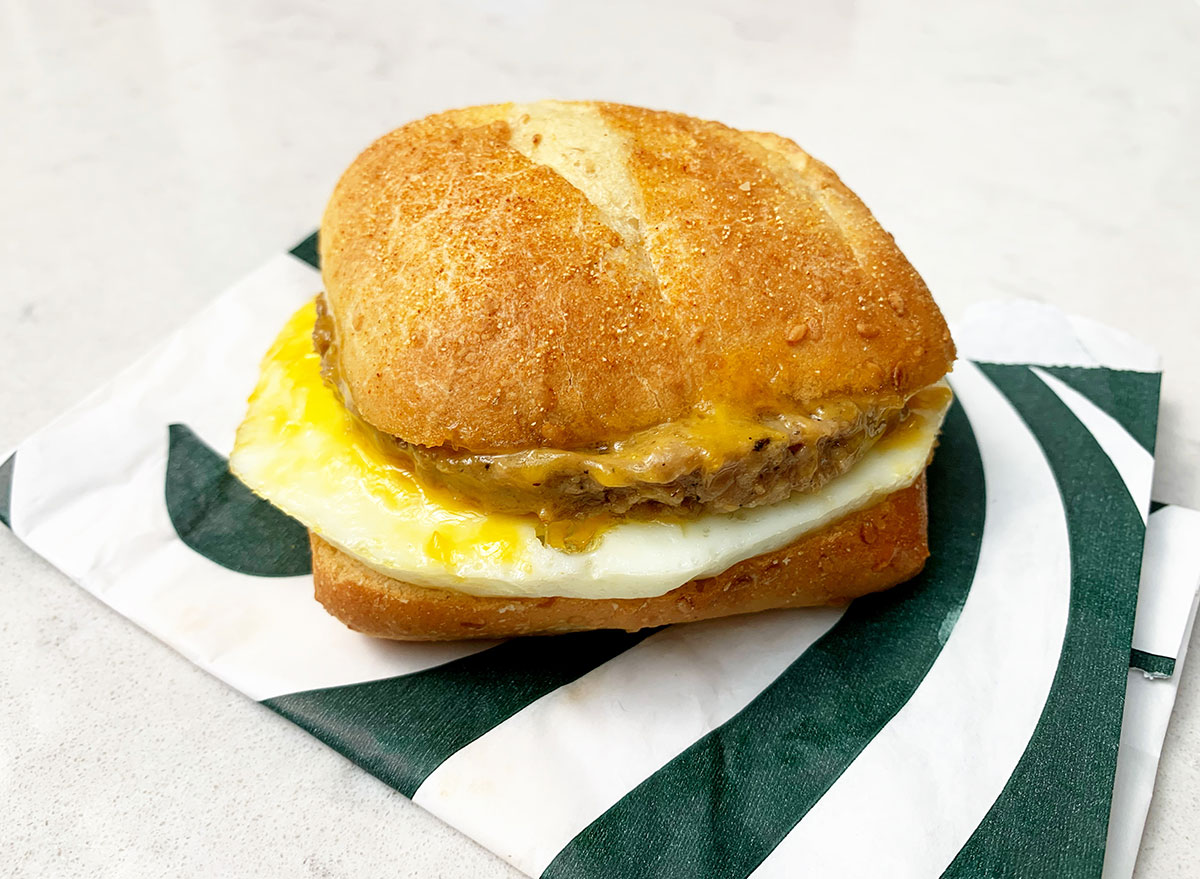 This may come as a surprise, but the Starbucks imitation-meat breakfast takes the cake for many reasons, the first of which is that it's by far the most indistinguishable from real meat. The chain uses Impossible Meat to create a sausage patty and, if anything, this "meat" tastes better than any made-from-animals sausage I've ever had. It is robustly flavorful, perfectly textured, and provides 21 grams of protein. Plus, it's sandwiched between a semi-runny egg yolk and cheese, so what it could potentially lack in moisture is barely noticeable when the sandwich is eaten as a whole.
The overall simplicity of this menu item leaves room for the plant-based sausage to really shine, and shine it does. If you're looking for some convincing that fake meat might actually work in the fast-food market, I highly recommend you try this perfect little sandwich.
For more, check out the 108 Most Popular Sodas Ranked By How Toxic They Are.