"It's Always Sunny" Star Rob McElhenney Reveals How He Lost 70 Pounds
The star took a majorly disciplined approach to shedding weight after gaining more than 60 pounds.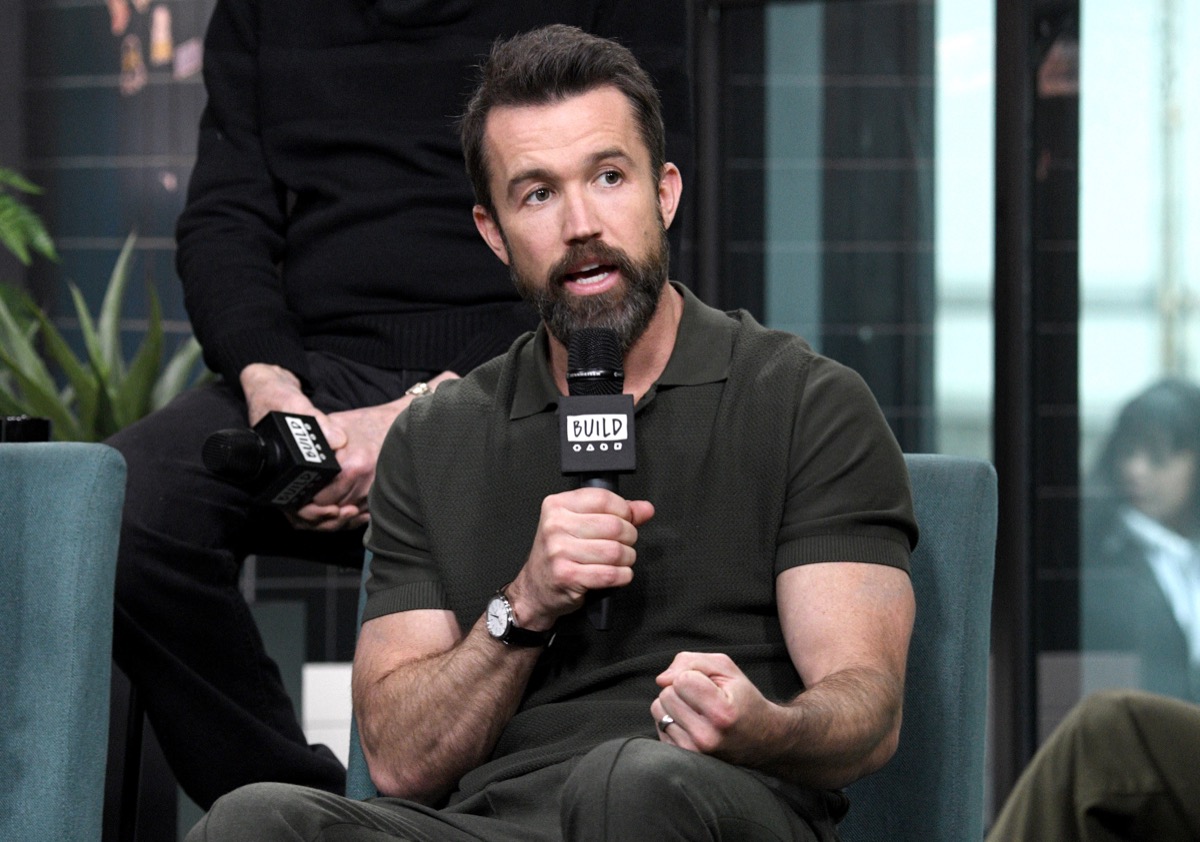 It's Always Sunny in Philadelphia star Rob McElhenney has never been shy about making his body the centerpiece for his performances. The actor famously gained 60-plus pounds for the sitcom's seventh season, and has since shed that weight and more, getting incredibly toned along the way.
However, losing the weight wasn't as easy as giving up the 5,000-calorie-a-day diet he'd adhered to in order to gain it. Read on to discover exactly how McElhenney transformed his body and lost 70 pounds. And for more celebrity transformations, check out Channing Tatum Says He's a "Completely New Person" After Pandemic Weight Loss.
He stuck to an intense diet and workout plan to shed the weight.
In order to lose not only the 60-plus pounds he'd gained for Sunny season 7, but an additional 10-plus to get ripped, McElhenney said his process was anything but easy.
"Look, it's not that hard. All you need to do is lift weights six days a week, stop drinking alcohol, don't eat anything after 7pm, don't eat any carbs or sugar at all, in fact just don't eat anything you like, get the personal trainer from Magic Mike, sleep nine hours a night, run three miles a day, and have a studio pay for the whole thing over a six to seven-month span. I don't know why everyone's not doing this. It's a super realistic lifestyle and an appropriate body image to compare oneself to," he joked on Instagram.
He finds exercise meditative.
While McElhenney admitted that his diet and exercise plan to lose weight for Sunny was anything but sustainable, he said that he came to love his workouts.
"Even if I was in pain for that hour or ten seconds, that's when I didn't feel anything other than the moment itself," he told Ryan Reynolds in a recent interview for Men's Health. "That itself becomes a drug, where you want to chase that, because it feels like it's when you're truly living."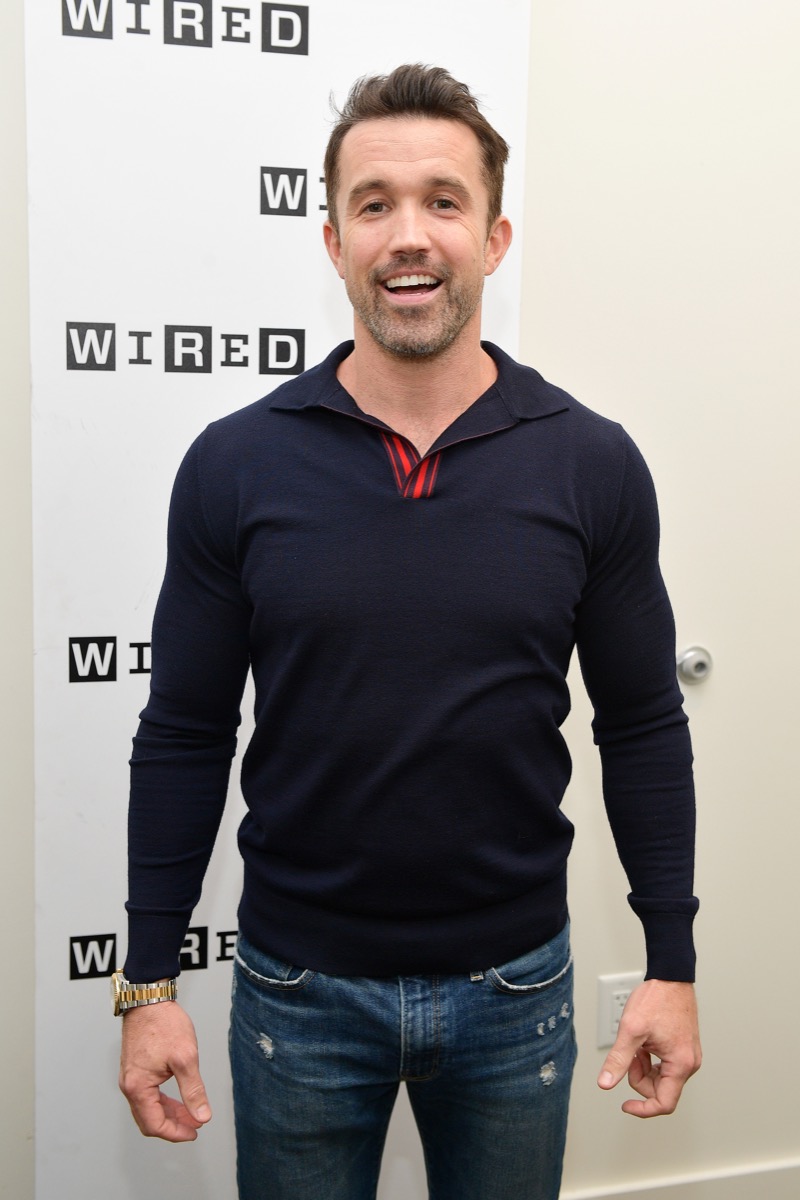 Now that McElhenney is no longer actively trying to lose more weight, he says he's got another goal in mind: leveling up his golf game.6254a4d1642c605c54bf1cab17d50f1e
"This is the stereotypical old-man thing, but I want to get really good at golf. Maybe just because it's a challenge and I'm not good at it," he explained.
However, McElhenney says that the sport presents a unique challenge for him due to his current physique. "It's the complete opposite of lifting heavy. You have to become less muscular and more flexible. So I'm going to start doing a lot more yoga, a lot more Pilates."
He sticks to regular cheat days.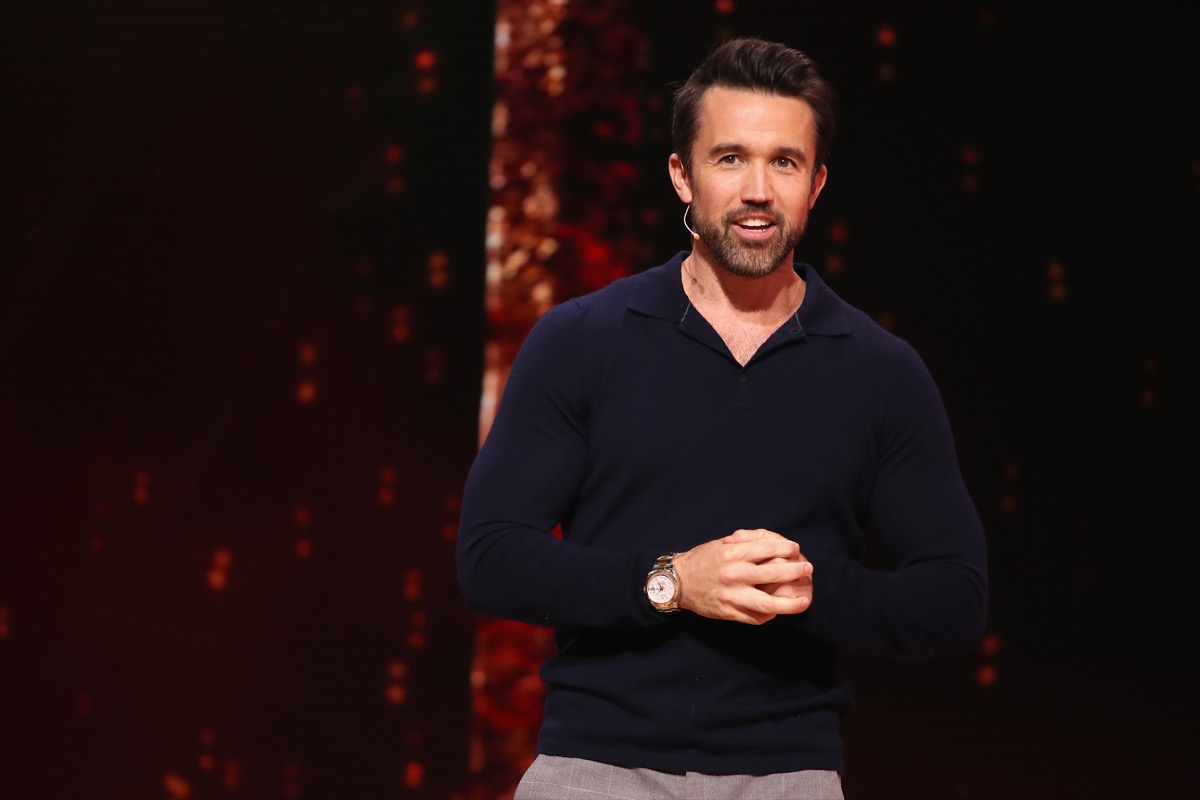 While McElhenney may have given up drinking the daily gallon of ice cream he consumed to gain weight, he still makes room for indulgences in his diet.
"If I don't have whatever that thing is for people—that cookie, that pizza, or that Manhattan I like to drink every single night—I will be miserable. And I know that about myself. So that's actually a sustainable lifestyle for me."
For more on your favorite celebrity shape-ups, check out Patrick Schwarzenegger Says He's in the "Best Shape" After Losing This Much Body Fat.
Sarah Crow
Sarah Crow is a senior editor at Eat This, Not That!, where she focuses on celebrity news and health coverage.
Read more about Sarah