Grocery Stores in These 8 States Just Banned This One Item
Don't leave the house without any reusable bags in hand!
The use of reusable bags declined during the pandemic after bans were instituted as one way to stop the spread of the virus. Those days are finally coming to a close, and some stores are even giving customers a slight discount for choosing to go reusable again.
Data from Statista shows that 38% of shoppers ages 18-29, 42% of shoppers ages 30-49, and 47% of shoppers ages 50-64 use bags made from cloth or other materials when they grocery shop. Those who aren't accounted for in those stats may want to switch to more sustainable shopping habits because several states have banned single-use plastic bags altogether—and some cities, too—with new rules going into effect July 1.
For a list of the cities and states who are breaking up with plastic, check out our comprehensive guide below. And before you leave the house for your next grocery trip, take a moment to discover The Best Supermarket in America, According to a New Survey.
Rumors started swirling in early June that Walmart was banning plastic bags nationwide beginning on July 1. Those rumors are false . . . well, sort of. While America's largest grocery chain is technically dropping plastic bags today, it's only doing so in one state.
A law banning single-use plastic bags was signed by Gov. Janet Mills in 2019. It applies to all grocery and retail stores, as well as restaurants. Under the law, customers must pay at least $0.05 for paper bags.
As far as the Walmart rumor is concerned, a spokesperson didn't deny that a nationwide ban could be in the store's future.
Related: To get all of the latest news about the grocery store in your neighborhood, sign up for our newsletter!
The Connecticut law removing the option for customers to purchase single-use plastic bags enters its second phase on July 1. The state has eliminated 500 million single-use plastic bags in the two years since the law was implemented, according to Connecticut Public Radio.
"Prior to the law, about less than 10% of consumers in Connecticut brought their own bag," Wayne Pesce, the president of the Connecticut Food Association, said. "Since the inception of the law, 90% of consumers today bring their own bag."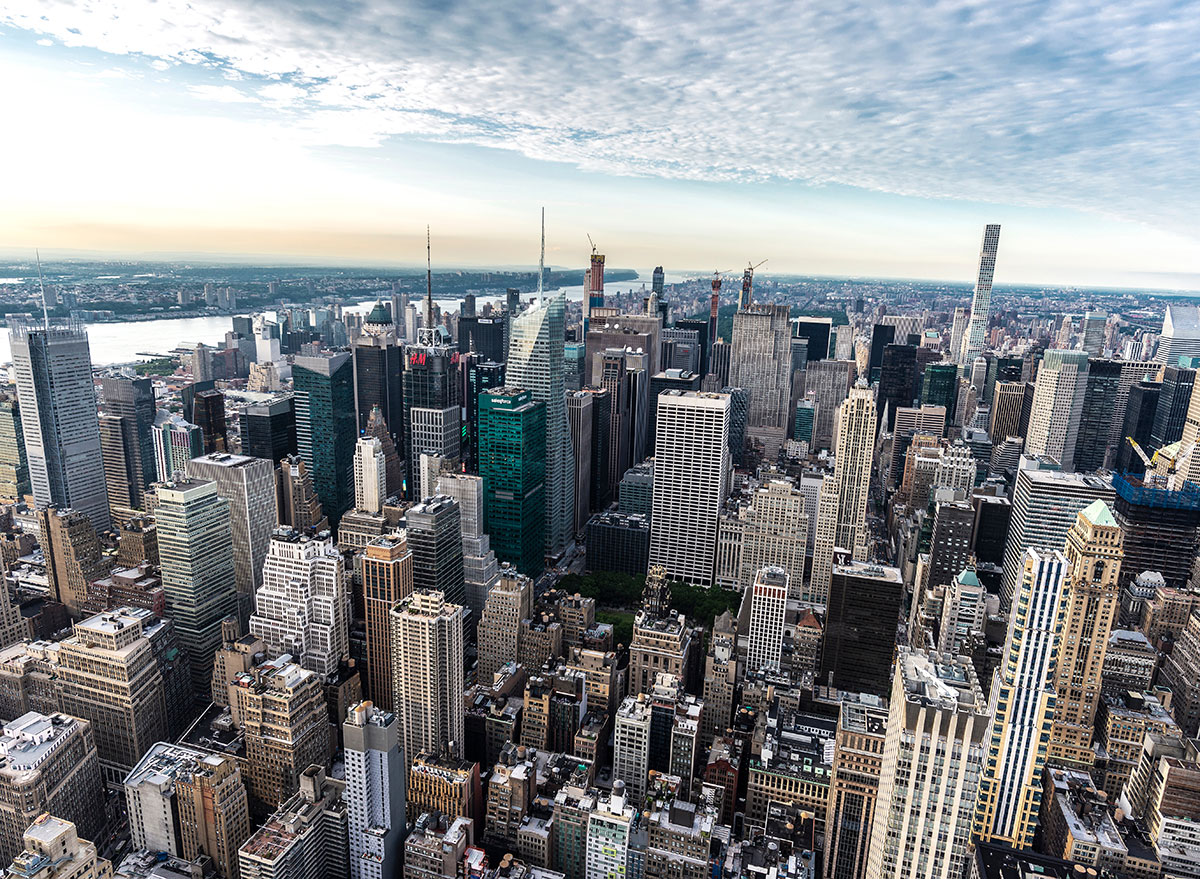 New York's law banning the use of single-use plastic bags went into effect in the fall of 2020. It doesn't include bags distributed at bulk food areas and meat or deli counters, according to the Institute for Energy Research.
What are some more things that are disappearing in New York? Several of your favorite restaurants.
After thin plastic bags were banned at the beginning of the year in Deleware, store operators found a loophole of sorts. Instead of promoting reusable bags or switching to paper ones, many stores reportedly began to use thicker plastic bags, according to The Deleware News Journal.
Technically, the move isn't in violation of the law, which says retail stores can't use bags thinner than 2.25 mils. Of course, it was put into place to encourage sustainability. As a result, one legislator plans to introduce a bill that would also ban thicker plastic bags.
"It's frustrating that some businesses have chosen to exploit a loophole that runs counter to the spirit of (the ban)," Rep. Gerald Brady, D-Wilmington, said in a statement to The News Journal.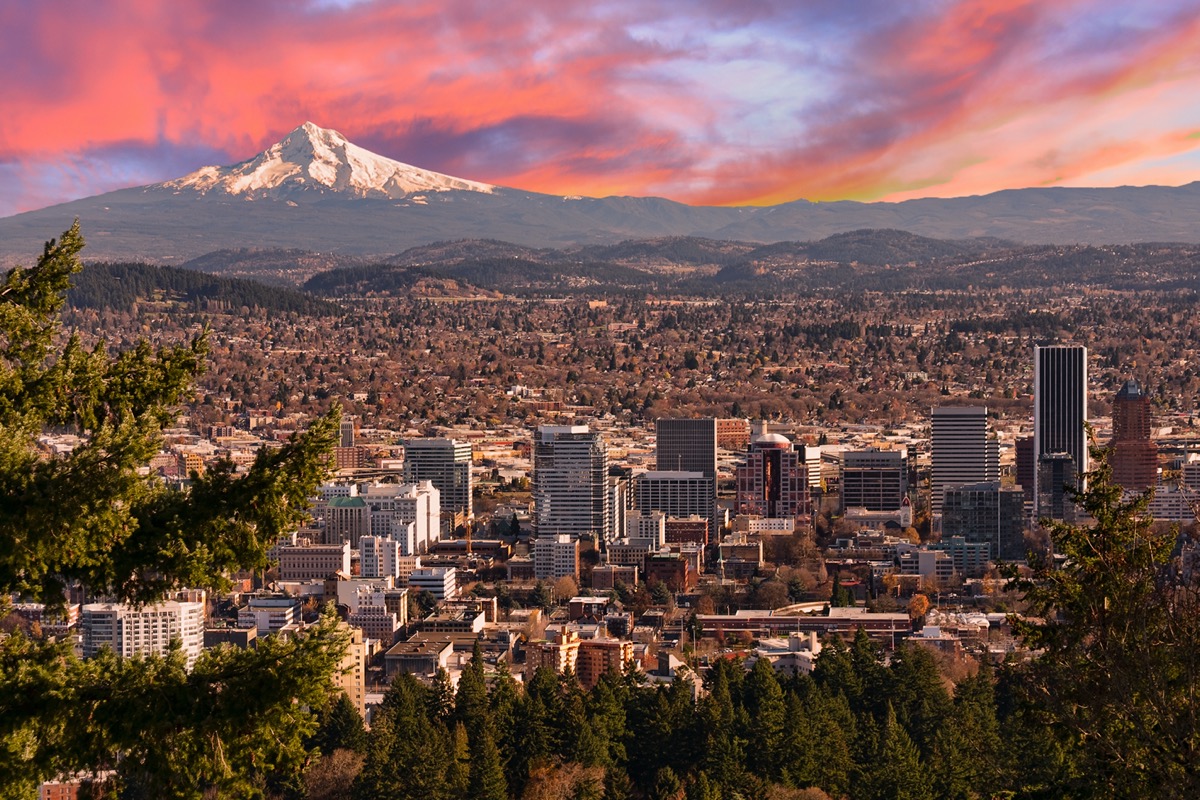 "Municipalities and local governments are the administers of the law and can make decisions about enforcement during the COVID-19 pandemic. We encourage the public to keep using reusable bags if they have them," says an update about the single-use bag ban that went into effect on Jan. 1, 2020.
Under the law, retailers must charge customers who don't bring their own reusable bags $0.05 for any paper bags that are provided to them. Plus, any paper bags used by retailers must contain "at least 40% post-consumer recycled fiber."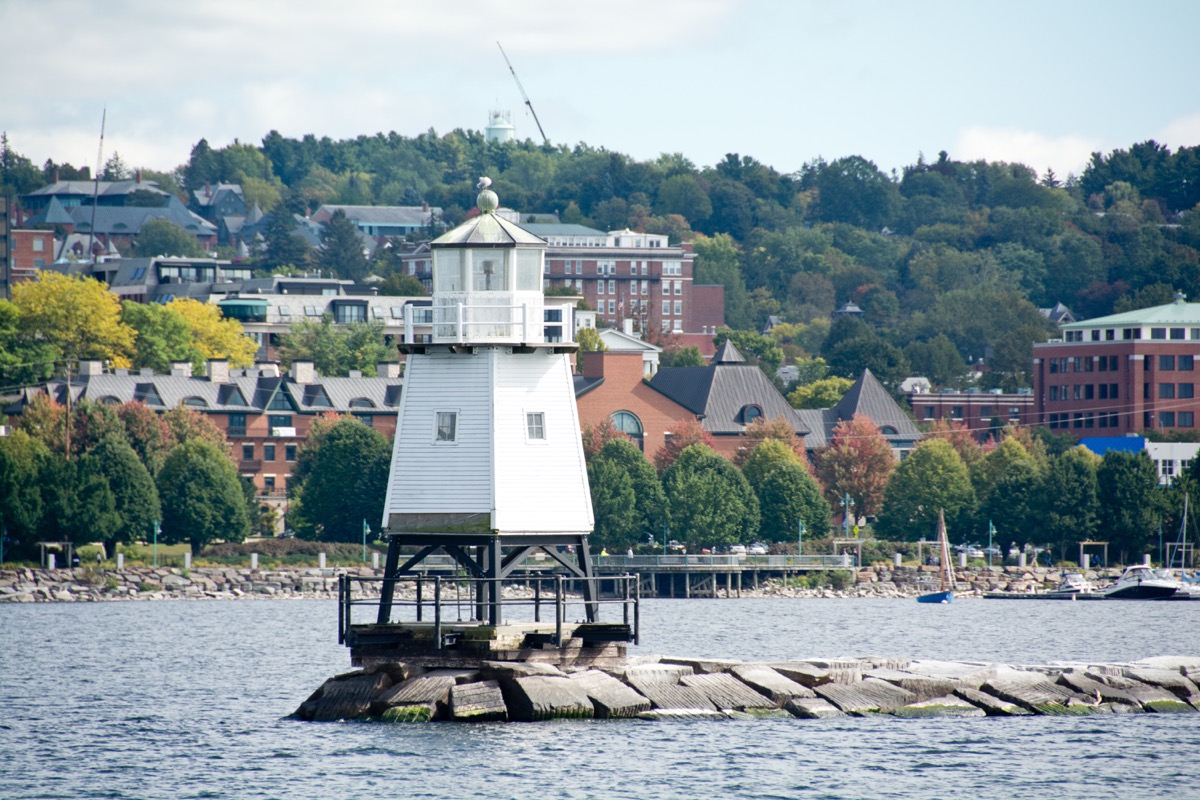 Paper bags are $0.10 in Vermont after Act 65 of 2019 was enacted to combat the use of single-use plastic bags, which make up almost 1/3 of the state's trash, according to the state's Department of Environmental Conservation.
The law also banned plastic straws and stirrers, as well as expanded polystyrene, which is used as food and beverage containers.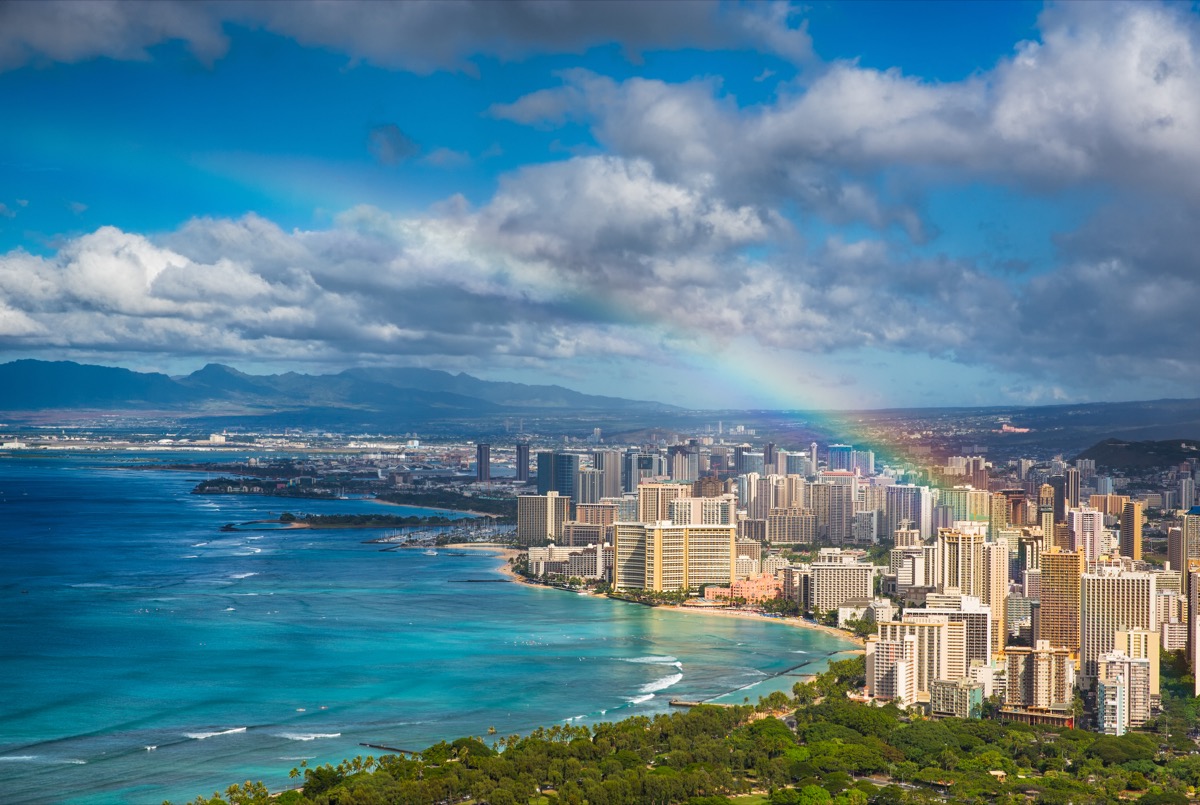 Honolulu and other areas of the islands of Hawaii don't have plastic bags for customers to use, and it's actually been that way for quite some time. According to the Honolulu Department of Environmental Services, the city ordinance that began on July 1, 2015, "prohibited businesses from providing plastic checkout bags and non-recyclable paper bags to their customers at the point of sale for the purpose of transporting groceries or other merchandise."
This West Coast state was the first to enact a single-use plastic bag ban in 2014. Originally set to take effect on July 1, 2015, a referendum took the issue to the ballot box on Election Day in 2016. Proposition 67 passed and retailers must now charge customers at least $0.10 for using compostable or recycled paper bags, according to the National Conference of State Legislatures (NCSL).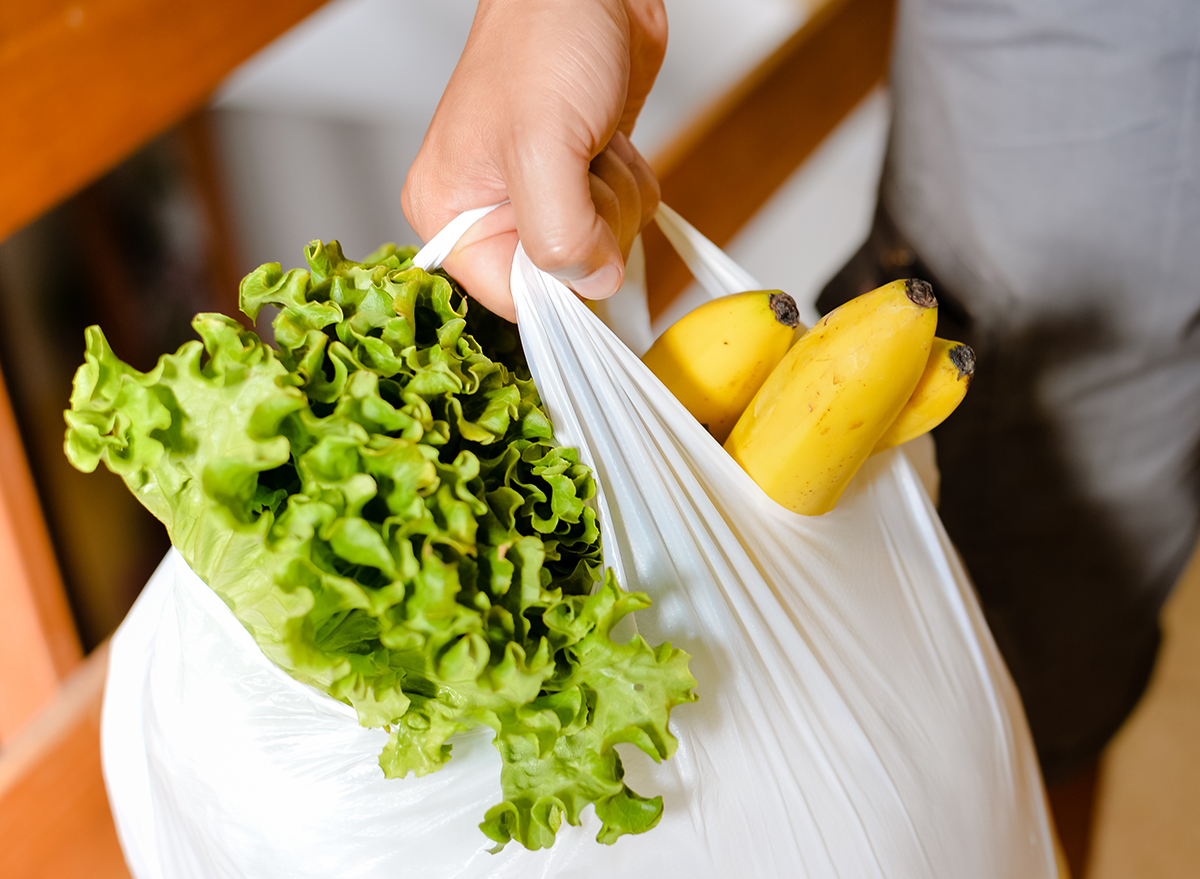 In addition to the aforementioned eight states, many cities across the country are also taking action to ban plastic bags in their neck of the woods. These include Boston; Boulder, Colo.; Chicago; Los Angeles; Montgomery County, Md.; New York; Portland, Maine; San Francisco; Seattle; and Washington, D.C.6254a4d1642c605c54bf1cab17d50f1e
Take this as a friendly reminder not to forget your reusable bags on your next grocery trip! For more supermarket news, check out:
Dunkin' Just Released These Brand-New Grocery Store Items

This Shrimp Sold at Many Major Grocery Chains Was Just Recalled, FDA Says
Amanda McDonald
Amanda has a master's degree in journalism from Northwestern University and a bachelor's degree in digital journalism from Loyola University Chicago.
Read more about Amanda