New Study Says This Is Best City in America for Walking
According to one company, this Florida city stands apart for its pedestrian friendliness.
It doesn't matter if you're fitness walking, taking a scenic stroll, or simply moving from point A to B, not every city is created equal when it comes to getting around on foot. After all, many major urban areas lack sufficient wooded areas, some are too congested, and others seem as though they're built more with cars in mind than they are for pedestrians and exercisers.
Now, a new study conducted by a moving company called moveBuddha claimed to analyze the 78 largest metro areas in the U.S., culling data that included "walk and bike" scores, "access to dining," "safety," "child care centers," "schools," "medical facilities," and more, in order to officially anoint the single best city in the nation for walking. Curious to know what won out? Read on to find out. (Spoiler alert: You may be surprised by the results.) And if you love nothing more than to walk, make sure you're aware of The Secret Cult Walking Shoe That Walkers Everywhere Are Totally Obsessed With.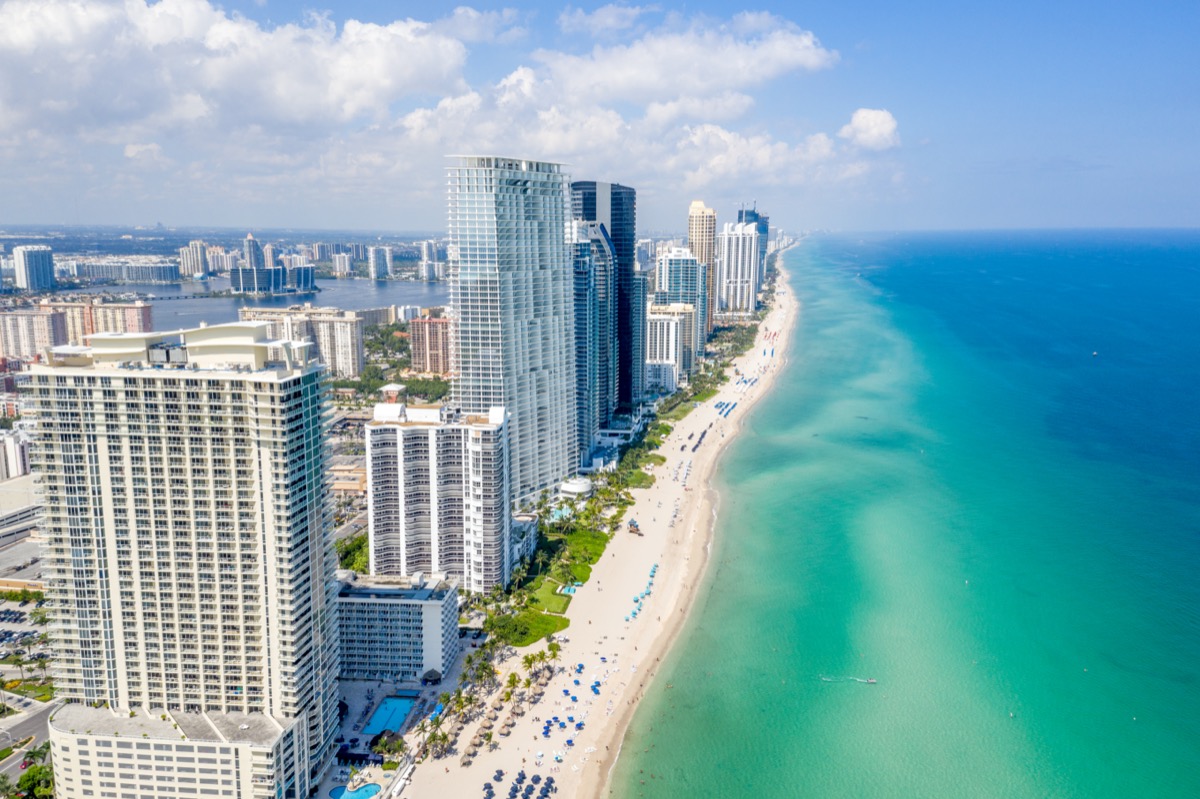 "Miami, Florida, is the best city overall, with a surprisingly high walk and bike score, plus the highest scores for proximity to dining & parks, child care center density, school density, and medical access," reports the study.
It goes on: "Thanks to a collection of small urban meccas across the city with pedestrian-friendly designs, the transformation [of Miami into a walking city] is in full swing," the study stays. "Other efforts include projects like the Underline working to repurpose surfaces under the Metrorail into gardens, walking paths, and open-air gyms."
For what it's worth, some locals were surprised to see their city with such a high walkability score. "We are pretty sure the fine data analysts of moveBuddha have not actually attempted to walk anywhere in 15 minutes in August in Miami," observes an article in The Miami Herald. "The bleached bones of those who tried are littered from Brickell to Kendall, and that's not even counting the corpses of those drowned in sudden, violent, summer afternoon thunderstorms. Also, nobody in Kendall has ever walked anywhere. But who are we to nitpick?"
And for one great reason you may want to walk in Miami (that the researchers didn't mention), see here for the Secret Side Effects of Walking on the Beach, Says Science.
It's the Best "15-Minute" City
The study was inspired by a concept known as the "15-Minute city," largely attributed to Paris, France, and sought to figure out which American locales scored best in this regard. "[A 15-Minute City] is a city in which, wherever you live, everything you need is located within a 15-minute walk or bike ride away," the authors write. "While European in concept, many American cities such as Portland, Detroit, and Seattle are also looking for similar solutions. They endeavor to rebuild their cities into walkable, bikeable, and socially connected communities."
These Are the Notable Runners Up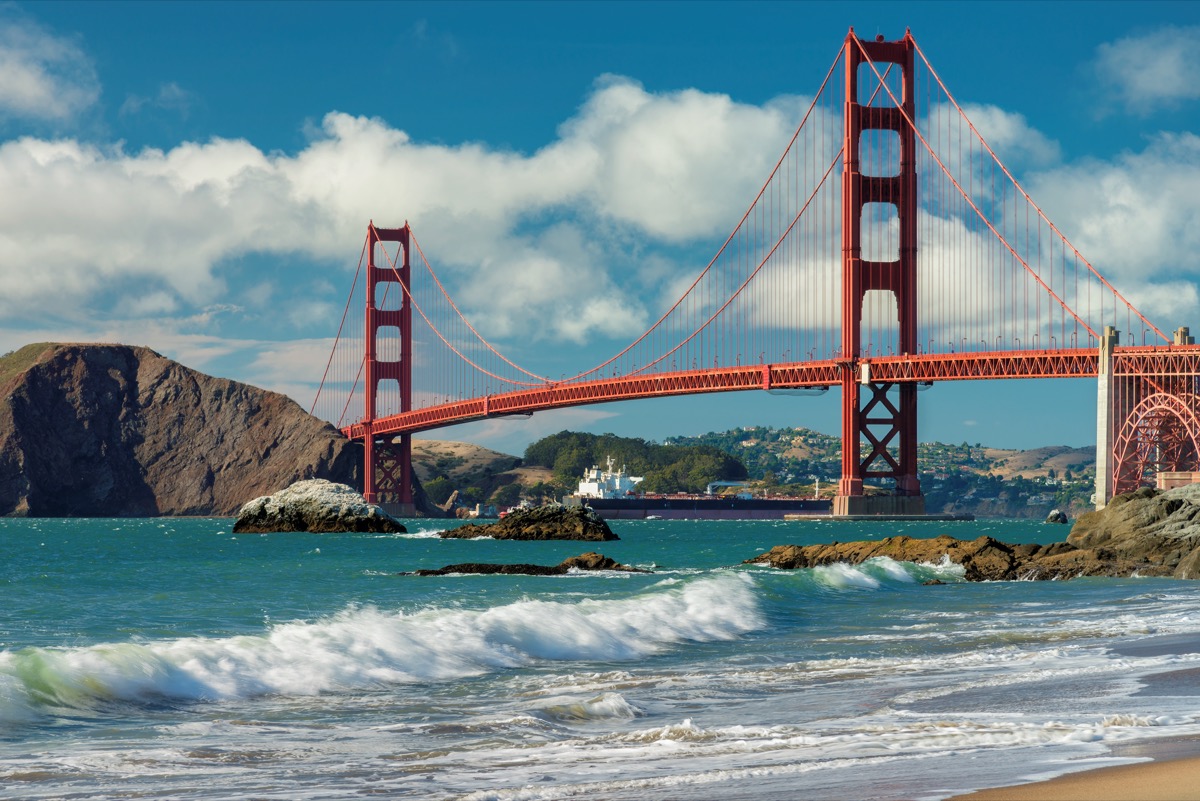 Coming in second was San Francisco, CA, and third was Pittsburgh, PA. The rest of the top ten includes: 4) Boston, MA; 5) Washington, D.C.; 6) Baltimore, MD; 7) Minneapolis, MN; 8) Long Beach, CA; 9) Oakland, CA; and 10) Cincinnati, OH. For more on the benefits of walking, don't miss the Incredible Things That Happen When You Walk More, Says Science.6254a4d1642c605c54bf1cab17d50f1e
If You're Exercise Walking in a City…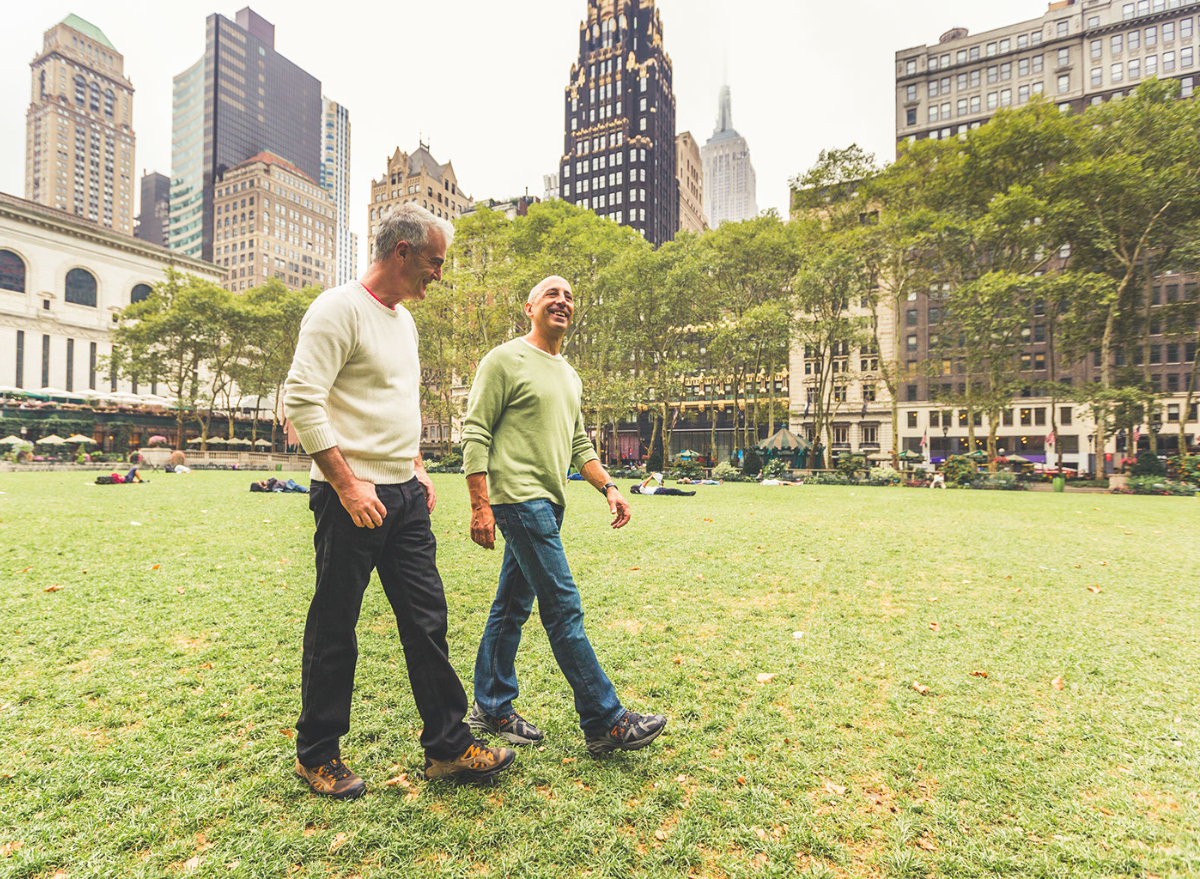 Regardless of how well your city scores as a walking city, we'd like to remind you that science has shown that exercise walking in wooded areas, specifically, is actually far better for your health.
According to a UK study of older walking participants—many of whom suffer from heart disease—which was published in the journal The Lancet, walkers who took their walks down a congested urban streets didn't experience all of the cardiovascular gains associated with the walk.
According to the study, walking through these polluted areas "prevents the beneficial cardiopulmonary effects of walking. Policies should aim to control ambient levels of air pollution along busy streets in view of these negative health effects," concludes the study.
Now, any walking is probably good walking, but maybe don't make a habit out of fitness walking down busy thoroughfares. Whether you're in Miami or a small-town in America, always try to take your exercise walks in a park or another wooded area, if possible. And for more great walking advice, don't miss The Secret to Walking Your Way to a Lean Body, Say Experts.
William Mayle
William Mayle is a UK-based writer who specializes in science, health, fitness, and other lifestyle topics.
Read more about William