The Oldest Fast-Food Chains in America—Revealed!
McDonald's and Burger King aren't the oldest, believe it or not.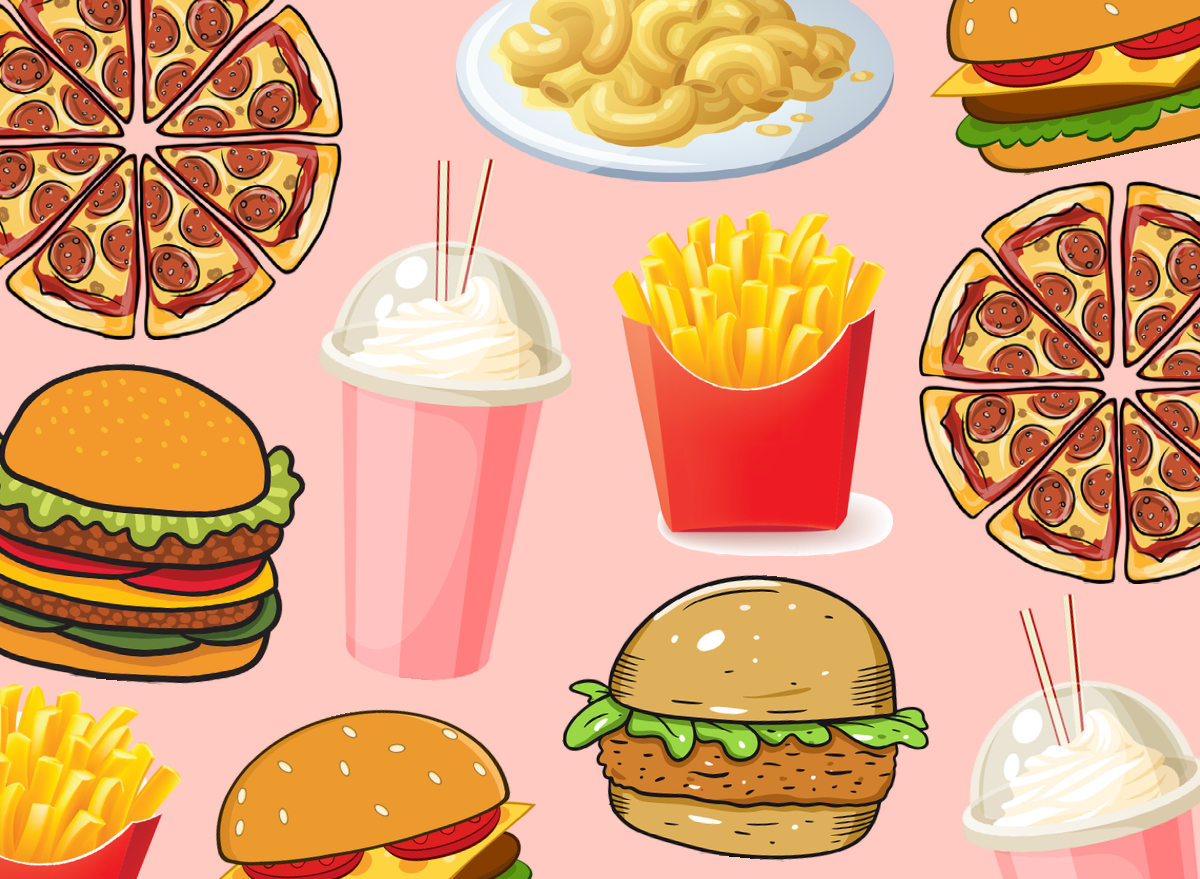 Fast food has been a part of the American story for more than a century now. Indeed, your great- and even great-great-grandparents may well have dined at many of the restaurants you enjoy today, and while the menus have grown and the orders may now be placed via app and delivered via Uber, the essence of American fast food remains the same even all these generations later: It's fast, it's affordable, and it's delicious—if not always healthy.
What might surprise you is how long some of the oldest fast-food chains in America still operating today have been around. For while the heaviest hitters like McDonald's and Burger King have been around for well over half a century and then some, even they were established decades after the OGs.
For the record, for our purposes, we're using the founding date of the original location of each restaurant, not the date the current franchised company was founded. After all, you can't reach tens of thousands of locations worldwide and billions of customers served if you never sell that first burger, slice, hot dog, or taco. Also, check out: 7 Oldest Fast-Food Items Still Being Sold In America
1965: Subway and Domino's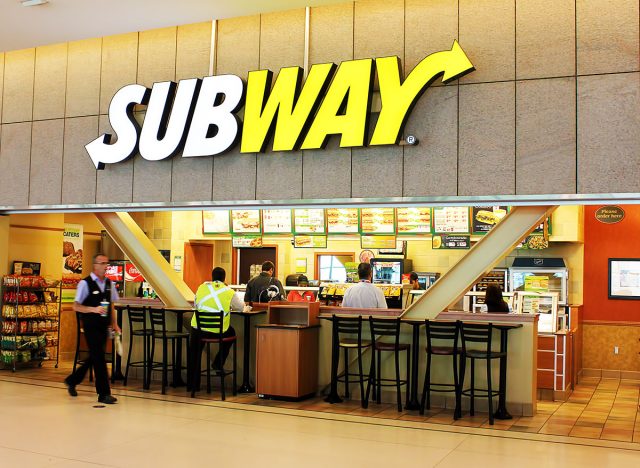 Subway is pretty much ubiquitous today, given the relatively low cost of franchising and operation. But it was a roll of the dice if the concept would work when it was founded as Pete's Subway back in 1965. Granted, Pete was a pretty smart guy, being that he was Dr. Peter Buck, a nuclear physicist.
1964: Arby's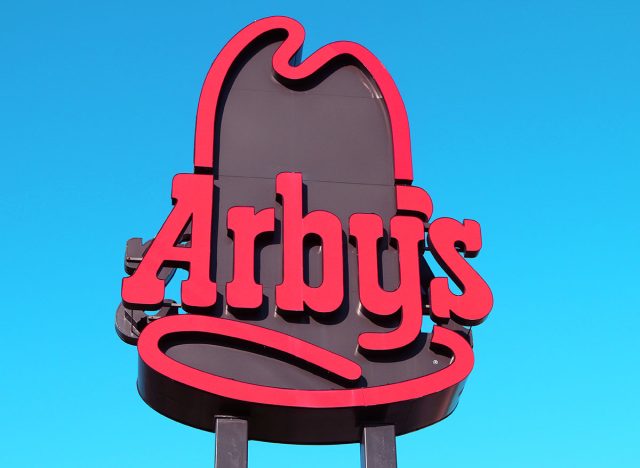 The Raffel Brothers opened the first Arby's restaurant in Boardman, Ohio in July of 1964. A lot of people think that Arby's is meant to be an abbreviation of roast beef, as in "RB," but it is really a play on the first two letters of "Raffel Brothers."  Read more: 11 Secrets Arby's Doesn't Want You to Know.
1962: Taco Bell
Taco Bell may be known for its Mexican-style food, but its founder, Glen William Bell, was entirely of European ancestry. Nonetheless, Bell had a taste for Mexican food, having already opened a taco-centric restaurant, Taco Tia, in the 1950s. Thus he was well primed for success when he opened the first Taco Bell in Downey, California in 1962. Franchising began two years later, and by the close of the decade, there were 100-plus locations.
1959 – Little Caesars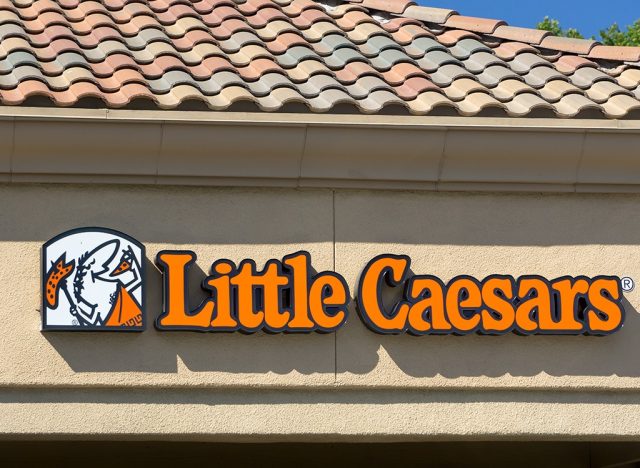 Pizza! Pizza! Little Caesars pizzeria started with a blind date between Mike Ilitch and Marian Bayoff, who hit it off and were married in months. They opened their first pizza restaurant in 1959 in Garden City, Michigan.
1958: Pizza Hut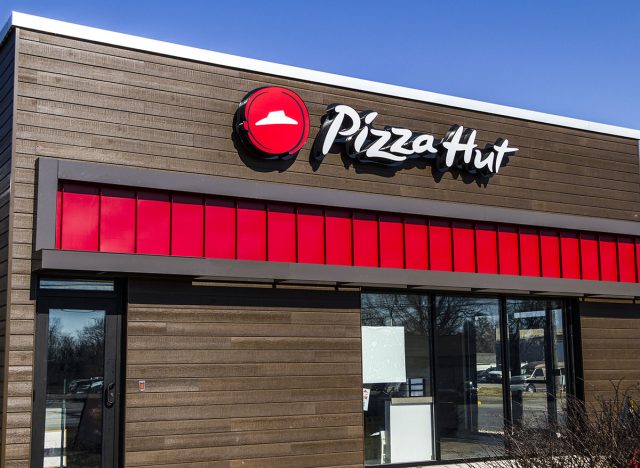 Pizza Hut was founded in 1958 in Wichita, Kansas and today boasts locations around the world. It is one of the most famous names in pizza, but in fact only got its name because the founders, brothers Dan and Frank Carney, could only fit eight letters on the sign of the location they had selected for their restaurant.
1953: Sonic and Burger King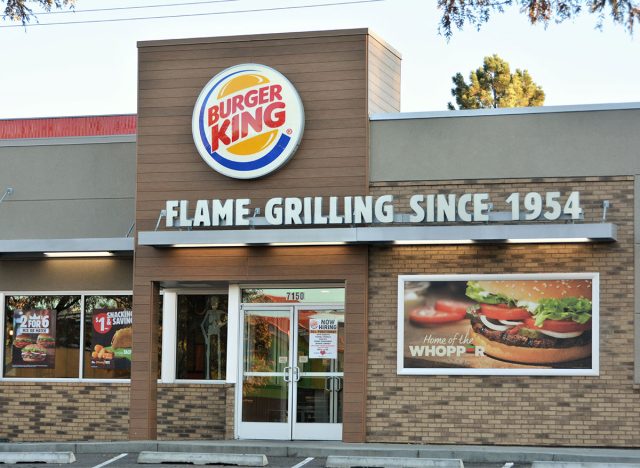 1953 was a big year for now venerable fast-food chains. That year, the first Sonic Drive-In was founded in Shawnee, Oklahoma. It featured speakers set by parking spots so customers never had to exit their cars to order food.  Meanwhile, in Florida, the company that would be known to billions as Burger King was founded. It initially went by the name Insta-Burger King based on the name of the device used to cook up its burger. Burger King proper would open in 1954.
1951: Jack in the Box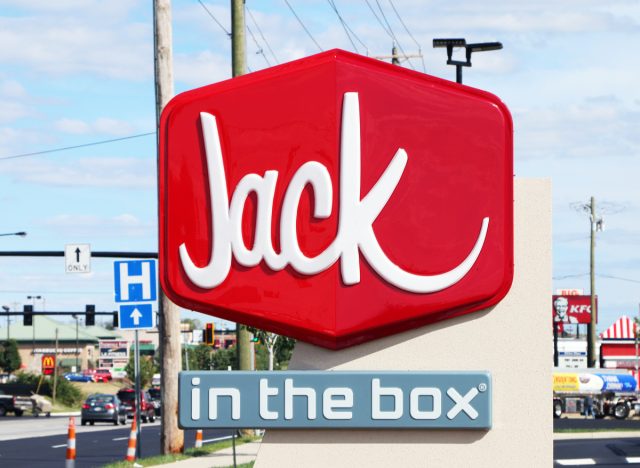 According to Encyclopedia, when founder Robert Peterson opened the first Jack in the Box location in 1951, he was already a successful restaurateur with several hamburger restaurants in his portfolio.  But this was to be by far the most successful of his ventures, growing into one of America's largest fast-food chains.
1950: Whataburger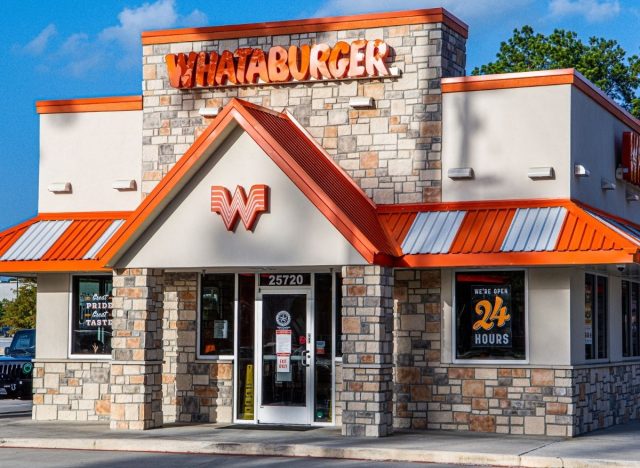 In 1950, Harmon Dobson had the idea to make a burger bigger than the competitors, so big, in fact, that when a customer saw it they'd say, "What a burger!" With that concept, the first Whataburger opened in Corpus Christie, Texas.6254a4d1642c605c54bf1cab17d50f1e
1948: Dunkin' Donuts and In-N-Out
Like 1953, 1948 was a big year for fast-food restaurants. On opposite coasts of America, two very successful chains were founded. On the east coast, it was Dunkin' Donuts, now just Dunkin', then called Open Kettle, which opened its doors in Quincy, Massachusetts.  Out west, it was In-N-Out Burger, the first location of which opened that same year in Baldwin Park, CA.
1946: Chick-fil-A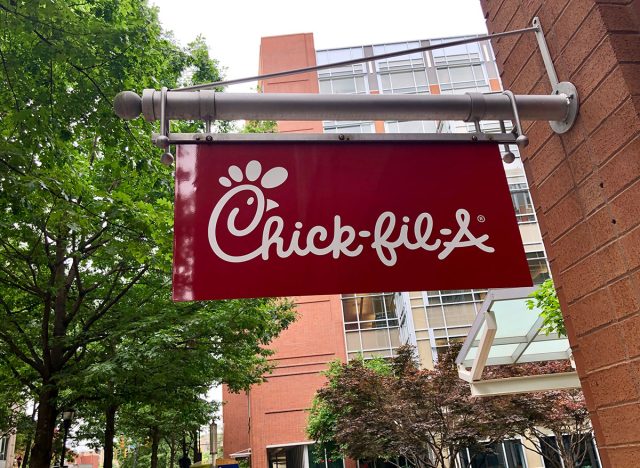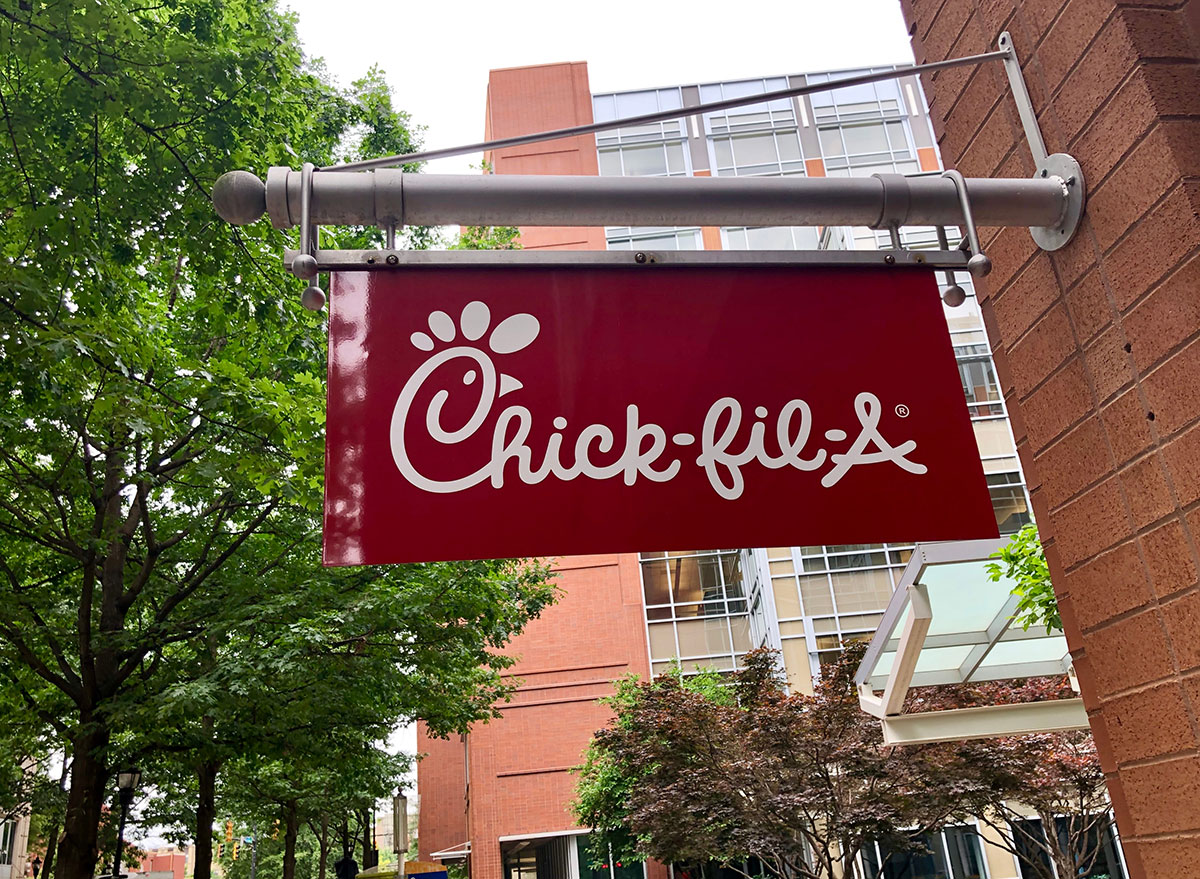 Chick-fil-A is both one of the most beloved and most loathed fast-food restaurants in America. Some people can't get enough of their food, some will never even try it given the politics. But regardless of how you feel about the company, it's an undeniable success story despite the fact that, at its 1946 founding, it had a pretty terrible name: Dwarf Grill.
1940: McDonald's and Dairy Queen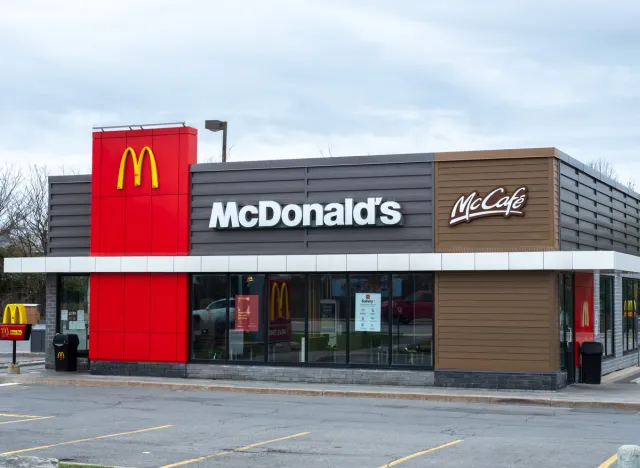 McDonald's may be the heaviest of hitters in the fast-food world, with more than 39,000 restaurants spread around the globe, but it's not the oldest, having been founded in 1940 by brothers Richard and Maurice McDonald. (Businessman Ray Kroc would grow the chain into a powerhouse starting in the 1950s.) That same year, the first Dairy Queen was founded in Joilet, Illinois. And while DQ isn't a rival to its same-year peer, it's a successful and international brand in its own right.
1930: KFC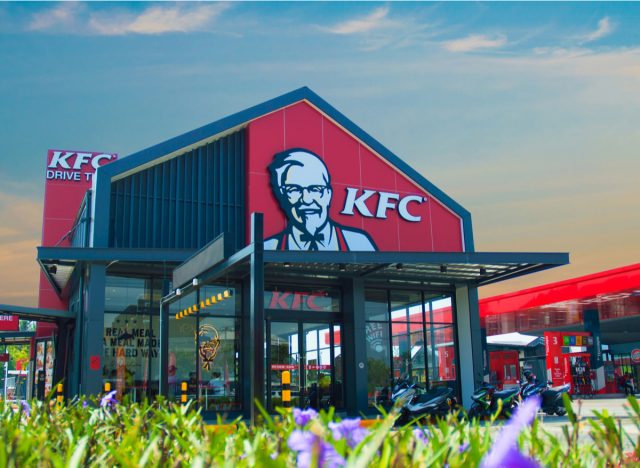 Harland Sanders, AKA The Colonel, first started selling fried chicken to hungry motorists in the year 1930. He had been cooking fried chicken for decades already, having learned it as a child, but it would still be another decade until he hit on the famed "11 herbs and spices" we still know today. Nonetheless, it all started more than 90 years ago and KFC is now a global sensation. Learn more: 11 Secrets KFC Doesn't Want You to Know
1921: White Castle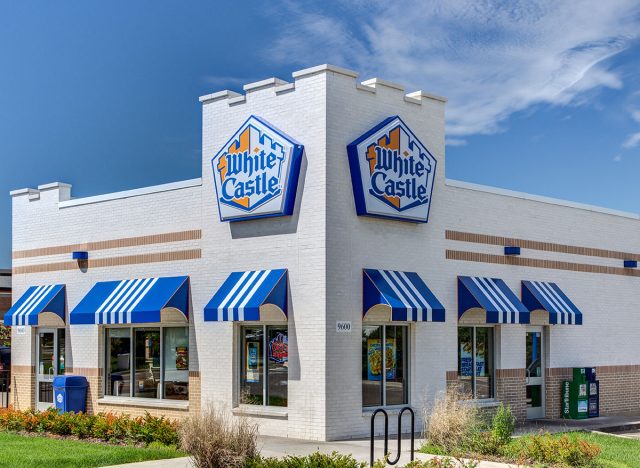 White Castle was there long, long before Harold and Kumar headed there on that fateful, wacky night. In fact, this venerable fast-food chain just passed its century mark, having been founded in 1921. And while not the first fast-food chain in America, White Castle can fairly claim to be the original American burger joint.
1919: A&W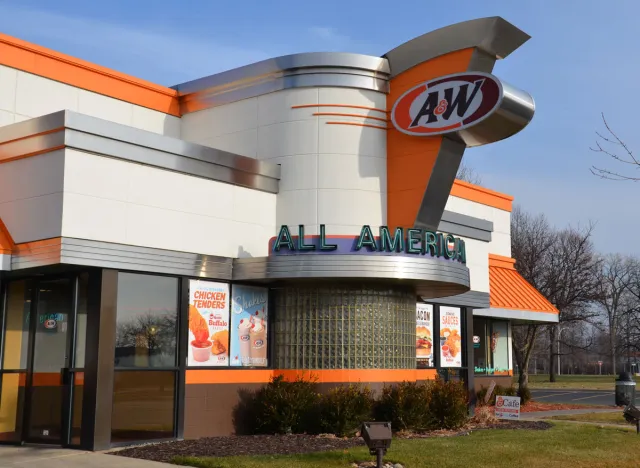 Today, given their lack of presence in some regions, some people might not know that A&W is a restaurant chain at all. But just about everyone knows A&W root beer, which can be bought canned or bottled just about anywhere. And indeed this flagship product flows at A&W restaurants, just as it has since 1919 when the chain was founded as a small roadside stand serving root beer floats to returning World War I service people.
1916: Nathan's Famous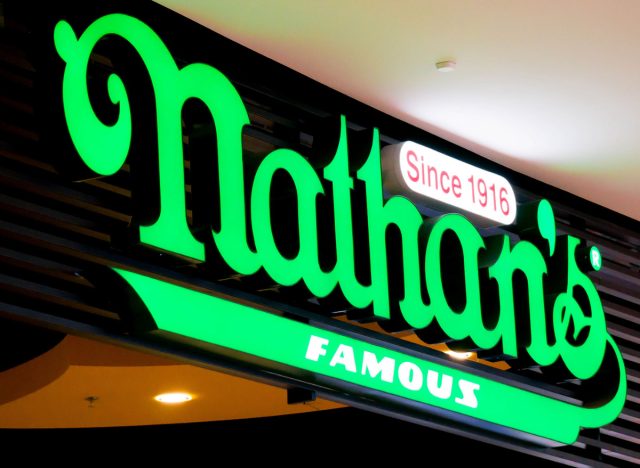 You know how you associate hot dogs with New York's Coney Island? This chain had a hand in that. Or should we say a 'dog.' The chain that is now known as Nathan's Famous was founded there as a hot dog cart by a Polish immigrant named Nathan Handwerker way back in 1916. He sold hot dogs cooked using a recipe his wife developed, according to Nathan's Famous, and apparently, the recipe was quite good. See where Nathan's hot dogs fared in our hot dog taste test.
Read more about your favorite restaurants:
11 Secrets Texas Roadhouse Doesn't Want You to Know
10 Secrets Chili's Doesn't Want You to Know
8 Secrets Wendy's Doesn't Want You to Know
Steven John
Steven John is a freelancer writer for
Eat This, Not That!
based just outside New York City.
Read more about Steven