The Worst Tequila Mistake You Can Make, Dietitian Says
WW's Head of Nutrition (a tequila lover!) serves clever tips—and an easy recipe—for National Tequila Day.
It's arguably the most celebrated liquor on the planet… but sometimes just the thought of tequila can make your tummy turn and your temples pound. Cheers to this: With National Tequila Day happening July 24, the Head of Nutrition and Wellness at WW (formerly Weight Watchers)—who's a registered dietitian and tequila fan herself—offers tips for how you can make this spirited "holiday" a little lighter, fresher, and healthier than ever before.
If you enjoy the occasional tequila drink, you're definitely not solo. Statista research suggests that Americans consumed 180 million liters of tequila in 2019. Jaclyn London, MS, RD, CDN says she's one of the many who like a lil' tuck of tequila every now and then. London reveals Texas Ranch Water as her own preferred tequila-based beverage, and says a great formula for the cocktail is simply tequila blanco, mineral water, and a healthy squeeze of fresh lime juice.
Keep reading for London's clever tips on serving better-for-you tequila sips. Also, don't miss One Major Side Effect of Drinking Alcohol on an Empty Stomach, Dietitian Says.
If you've ever made a morning-after connection between a hangover and the super-sweet alcoholic drinks you just had, London says you're spot-on. "While sugary drinks might feel festive and, let's be honest, taste delicious, they also make for a hardcore hangover," London says.
Since some juices and pre-made cocktail mixers pack up to 70 grams of sugar per serving ("more than double the American Heart Association's rec for grams of added sugar for the entire day," London points out), she says one way to help prevent this is to stock up on clear mixers. "I always keep a variety of flavored seltzers on-hand—from classics like orange or lime to seasonal favorites like strawberry, watermelon, or peach," London says.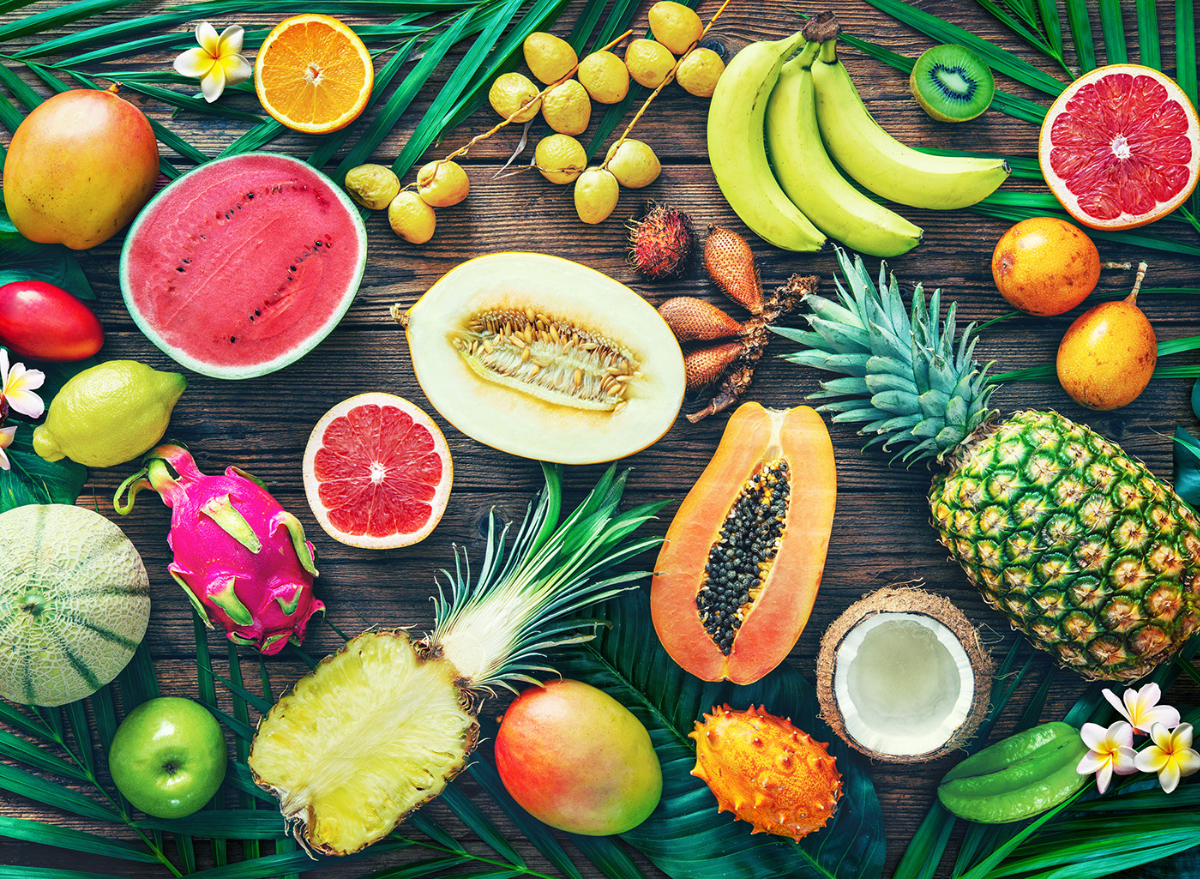 London says fresh fruits bring so much more to your cocktails than artificially flavored, added-sugar drinks do. "My mantra is always 'more produce, more often,'" she says. "Freshly squeezed citrus (like lime juice) is great, and adding in extra flavor from cocktail-friendly fruit like pomegranate seeds will sweeten your drink from natural sugars and also add an antioxidant boost."6254a4d1642c605c54bf1cab17d50f1e
One other yummy idea? "I also love experimenting with fresh herbs to spice things up!" she says.
Another simple but genius way to make a cocktail more interesting? "Upgrade your ice cubes," London suggests. Instead of dropping in a chunk of ice that will just water down over time, she recommends using frozen berries and grapes (bought from the freezer section or frozen at home, yourself) to chill your drink and flavor it as they thaw. "This is also a great way to use up any fruit that's about to go bad!" London says.
She also offers pineapple-lime juice ice cubes as an alternative to regular ice. "You can use fresh pineapple and limes to make it on your own, or blend ripe pineapple with lime juice in the blender and freeze."
Also? These ideas are totally not exclusive to Tequila Day. "It's also great to use these to help you hydrate when you're not drinking a tequila cocktail, too!" London points out.
London says that if you're not big on mixed drinks, treating yourself is a way to be smart about sipping tequila straight. "Premium liquor has this unique way of being both smooth and flavorful, while also feeling just a little bit extra special," she says. "Since brands typically use smaller batch or higher-quality distilling practices, you're better off drinking these on the rocks, slowly."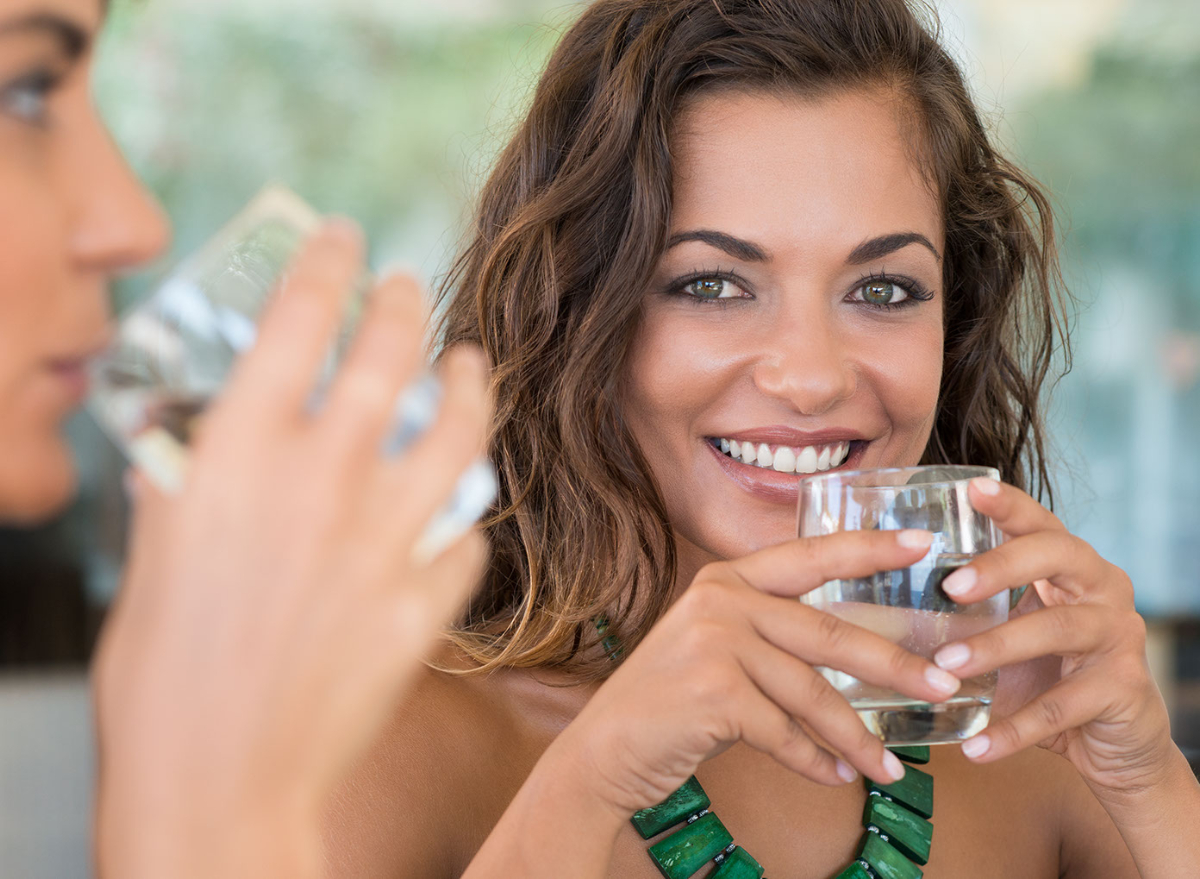 According to London, there's one essential ingredient to keep you from overdoing it on National Tequila Day, or any day. "Drink one glass of water for every drink you have," she advises, "but I'd also want to make sure you're hydrating ahead of whatever celebrations you have planned." This can keep you from going in at a hydration deficit.
Sign up for the Eat This, Not That! newsletter for more food and wellness news you can use, and keep reading:
Krissy Gasbarre
Krissy is a senior news editor at Eat This, Not That!, managing morning and weekend news related to nutrition, wellness, restaurants and groceries (with a focus on beverages), and more.
Read more about Krissy