These Restaurants Are Nearing Bankruptcy, Recent Data Shows
The pandemic still isn't over for independent restaurants left to fend for themselves.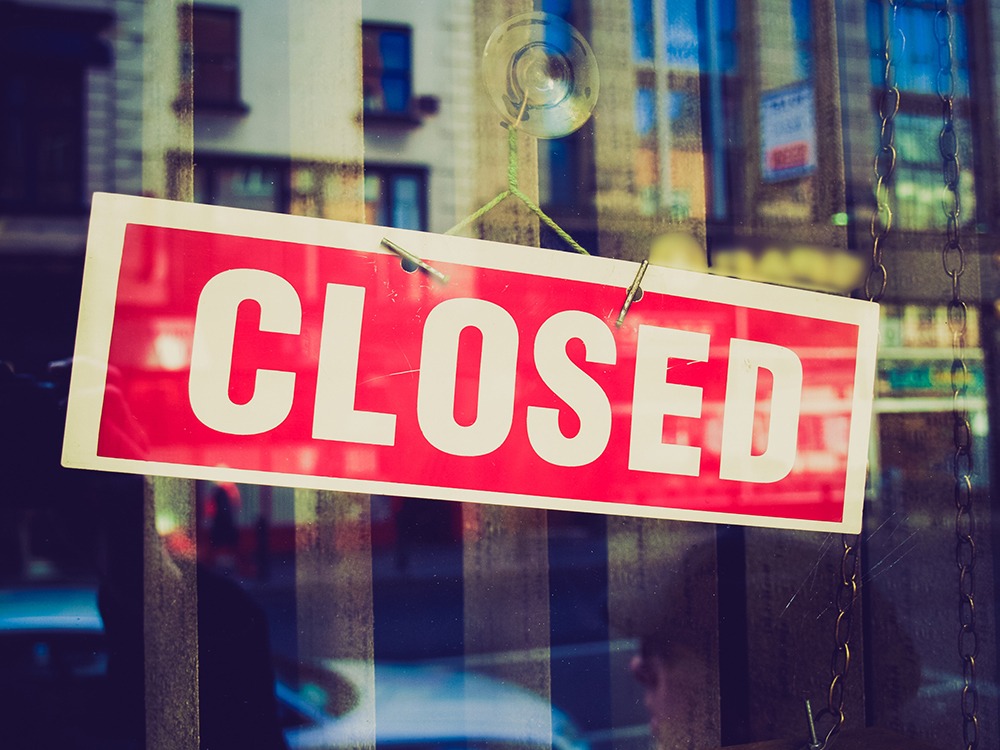 Few industries have been clobbered by COVID-19 like restaurants. And nearly two years into the pandemic, the struggle to stay in business is far from over for thousands of operators. While chains like Ruby Tuesday and Golden Corral have teetered on the brink of disaster, it's really the independent restaurants—the local mom-and-pops without corporate backing—that have borne the brunt of the pandemic's havoc.
For more fast-food news, check out 8 Worst Fast-Food Burgers to Stay Away From Right Now.
With seesawing restrictions and mandates across the country, a hesitant dining community, new variants, and mixed messaging on restrictions from government officials, it's no wonder that independent restaurants have been pushed to their breaking points. A recent survey by the Independent Restaurant Coalition reports that a staggering 42% of independent restaurants that didn't receive government aid are nearing bankruptcy. While $28.6 billion was allotted for the Restaurant Revitalization Fund, more than 177,000 restaurants and bars didn't see a penny of that financial aid, and now nearly half of them find themselves staring down the barrel of bankruptcy court.
And statistics get even grimmer: 28% of these under-funded independent businesses have either already received—or are expecting to receive—eviction notices. Some 25% have sold off personal assets, 30% have decreased their employees, and 49% have laid off staff in order to stay afloat.
The survey polled 1,200 restaurants in all 50 states, with 33% of respondents hailing from the Western region, 27% from the South, 22% from the Northeast, and 18% from the Midwest.
It's a stark reminder that no matter how low the COVID positivity rates get, or how optimistic and "normal" things feel, the pandemic still isn't over for the restaurant industry, especially independent restaurants left to fend for themselves.
"Congress and the Biden Administration need to treat this like the crisis that it is and replenish the RRF," said Erika Polmar, executive director of the Independent Restaurant Coalition. "The nearly 200,000 restaurants and bars left behind in the first round of funding do not have much time left."6254a4d1642c605c54bf1cab17d50f1e
Matt Kirouac
Matt Kirouac is a travel and food writer and culinary school graduate, with a passion for national parks, all things Disney, and road trip restaurants.
Read more about Matt