Kroger, Publix, H-E-B, and Other Grocery Stores Are Pulling This Medication From Shelves
A bacteria that could gravely affect some people was found.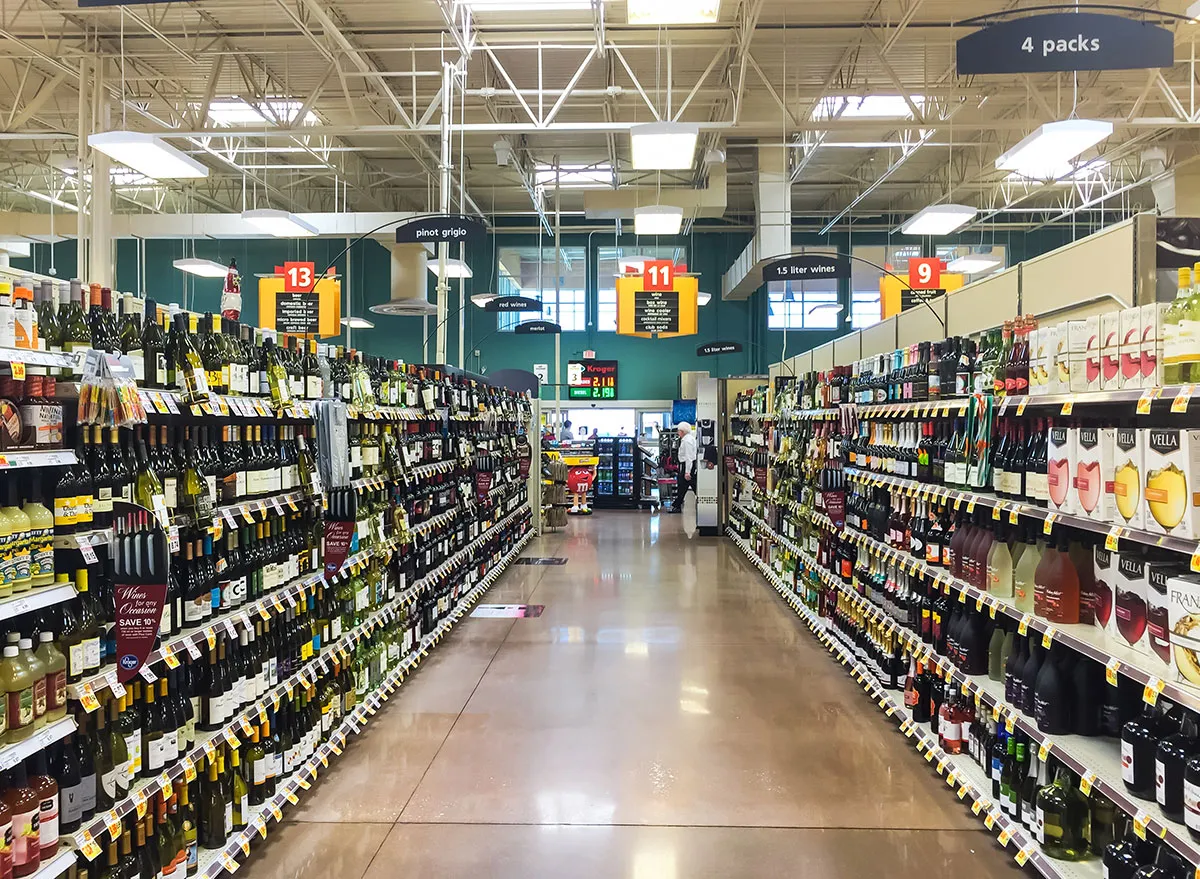 For those buying medication, they are generally trying to relieve symptoms—not cause them. Unfortunately, a recent recall alert from the FDA is warning customers nationwide against just that.
Last month, Vi-Jon, recalled Magnesium Citrate Saline Laxative Oral Solution in the lemon Flavor at CVS, however, now it has expanded the recall to include more stores after testing identified the presence of a bacteria known to cause life-threatening reactions in some people. So far one case of a potential adverse reaction has been sent to the company and it is investigating.
The laxative is packaged in a 10-ounce clear bottle and was sold at Kroger, Publix, H-E-B, Harris Teeter, Target, Safeway, Walmart, and Meijer, as well as convenience stores like Rite Aide and Walgreens among others. For a full list of affected brands, stores, and UPC numbers, you can visit the FDA's website.
The pathogen was found by both a third-party investigation and Vi-Jon, who is currently continuing their investigation into the cause of the problem.
The University of California Davis says that gluconacetobacter liquefaciens is naturally occurring and associated with sugar, including fruits. The bacteria helps fruit decay and uses the same "spoiling" function to convert ethanol into acetic acid during alcohol fermentation. 
The laxative product is used for the relief of occasional constipation and is sold over the counter. If you believe you may have purchased the product, you are urged to discontinue its use. It may be returned to the place of purchase for a full refund. If you have experienced adverse reactions or quality problems with the product you can also report it to the FDA's MedWatch Adverse Event Reporting program.
And unfortunately, this product isn't the only one being removed from shelves. At Walmart, Enjoy Life Natural Brands has recalled its baked snack products, due to the "potential presence of hard plastic pieces" and Big Olaf Creamery of Sarasota, Florida has seen its ice cream tied to over 20 illnesses.
Amber Lake
Amber Lake is a staff writer at Eat This, Not That! and has a degree in journalism from UNF in Jacksonville, Florida.
Read more about Amber