One Major Effect Vitamin K Has on Your Heart, Says New Study
Here's one more reason to eat leafy green vegetables.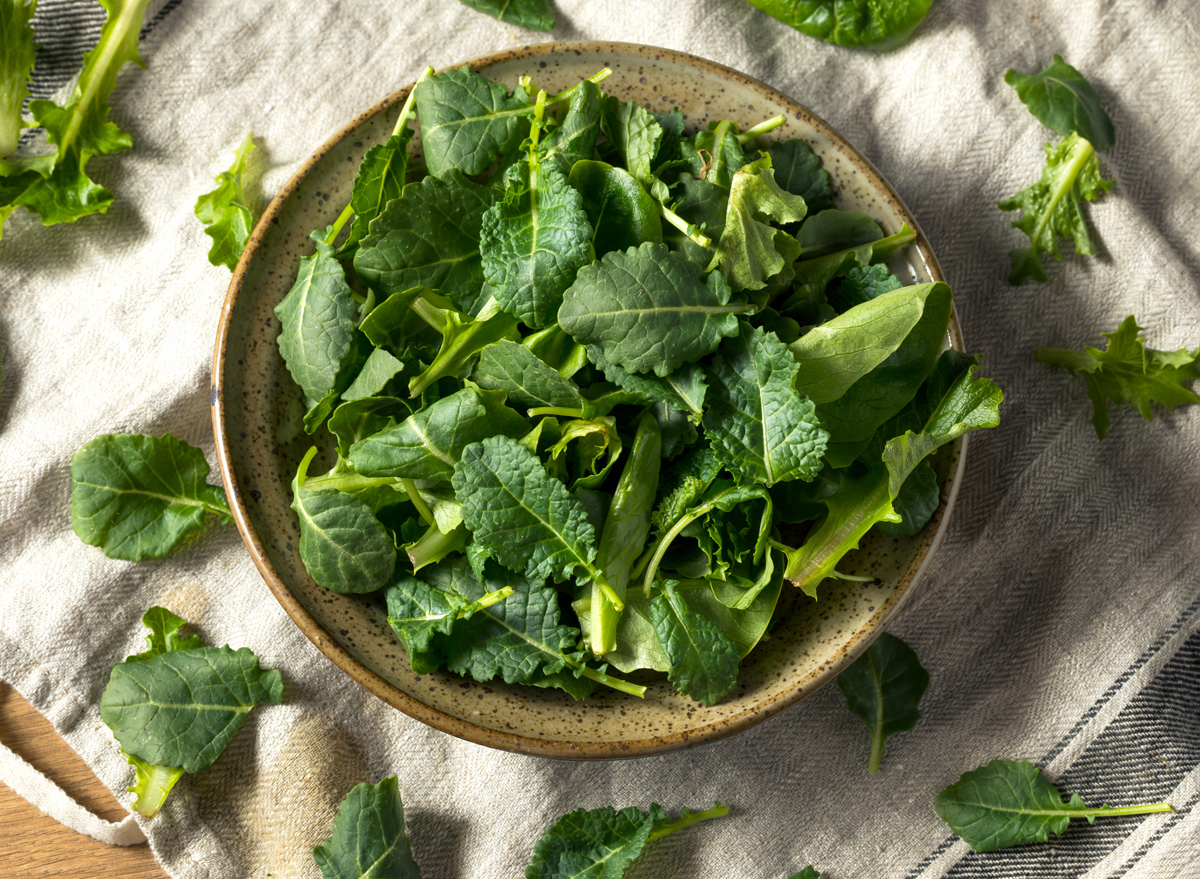 When you think of heart-healthy foods, do vegetables rich in vitamin K come to mind?
New research out of Edith Cowan University (ECU) suggests that eating vitamin K-rich foods can lower your risk of certain kinds of heart and blood vessel disease caused by atherosclerosis by as much as 34%. Atherosclerosis is the condition that describes plaque build-up within the walls of the arteries.
In case you need a refresher, foods that are rich in vitamin K include leafy green vegetables like kale, Swiss chard, spinach, and turnip greens. However, the list also includes:
Broccoli
Brussels Sprouts
Cauliflower
Cabbage
Eggs
Fish
Meat
What did the study entail?
After examining the data for more than 50,000 people who took part in the Danish Diet, Cancer, and Health Study over a 23-year period, researchers explored the impact that vitamin K-rich foods had on reducing the risk of atherosclerosis.
Those with the highest intakes of vitamin K1—which is found primarily in leafy green vegetables and vegetable oils—were 21% less likely to be hospitalized due to heart disease caused by atherosclerosis. Those who had higher consumption rates of vitamin K2—which is found in eggs, fermented foods, and meat—were 14% less likely to be hospitalized.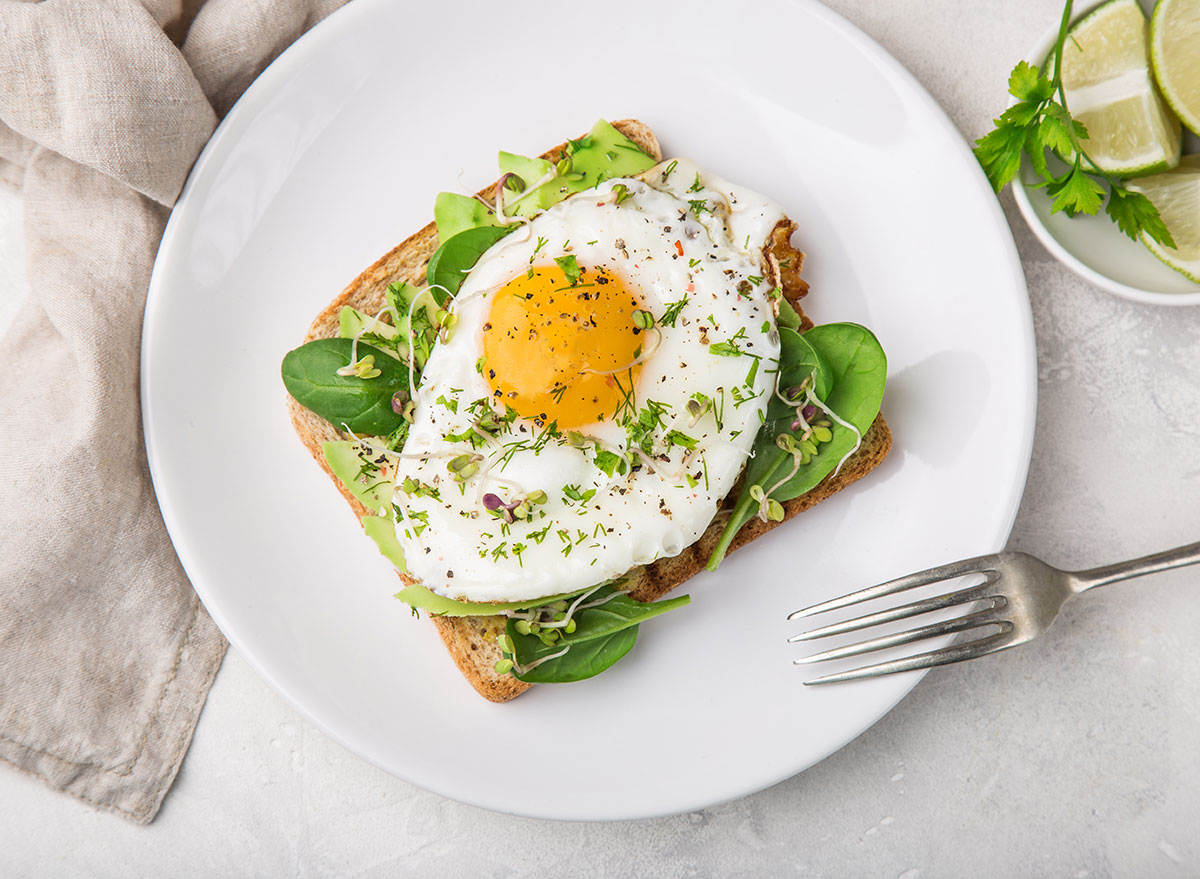 The key finding? A higher intake of foods rich in vitamin K led to a lower risk of all types of certain types of heart and blood vessel disease caused by atherosclerosis, especially peripheral artery disease at 34%."6254a4d1642c605c54bf1cab17d50f1e
"Current dietary guidelines for the consumption of vitamin K are generally only based on the amount of vitamin K1 a person should consume to ensure that their blood can coagulate," Dr. Nicola Bondonno, a senior author of the study, said in a statement. "However, there is growing evidence that intakes of vitamin K above the current guidelines can afford further protection against the development of other diseases, such as atherosclerosis."
While more research is needed, Bondonno adds that the data from this study suggests regular consumption of vitamin K-rich foods may protect the arteries from calcium build-up. Of course, if you're already taking medication for heart disease, be sure to talk to your healthcare provider about your vitamin K intake.
For more, healthy eating tips, don't forget to check out Eating This Fruit Daily Slashes Your Risk of Heart Disease, New Study Finds. And to get all of the latest food news delivered to your inbox every day, sign up for our newsletter!
More content from
Healthy Eating