Walmart Wants Customers to Know This Before Holiday Shopping
These tips will save you time and money.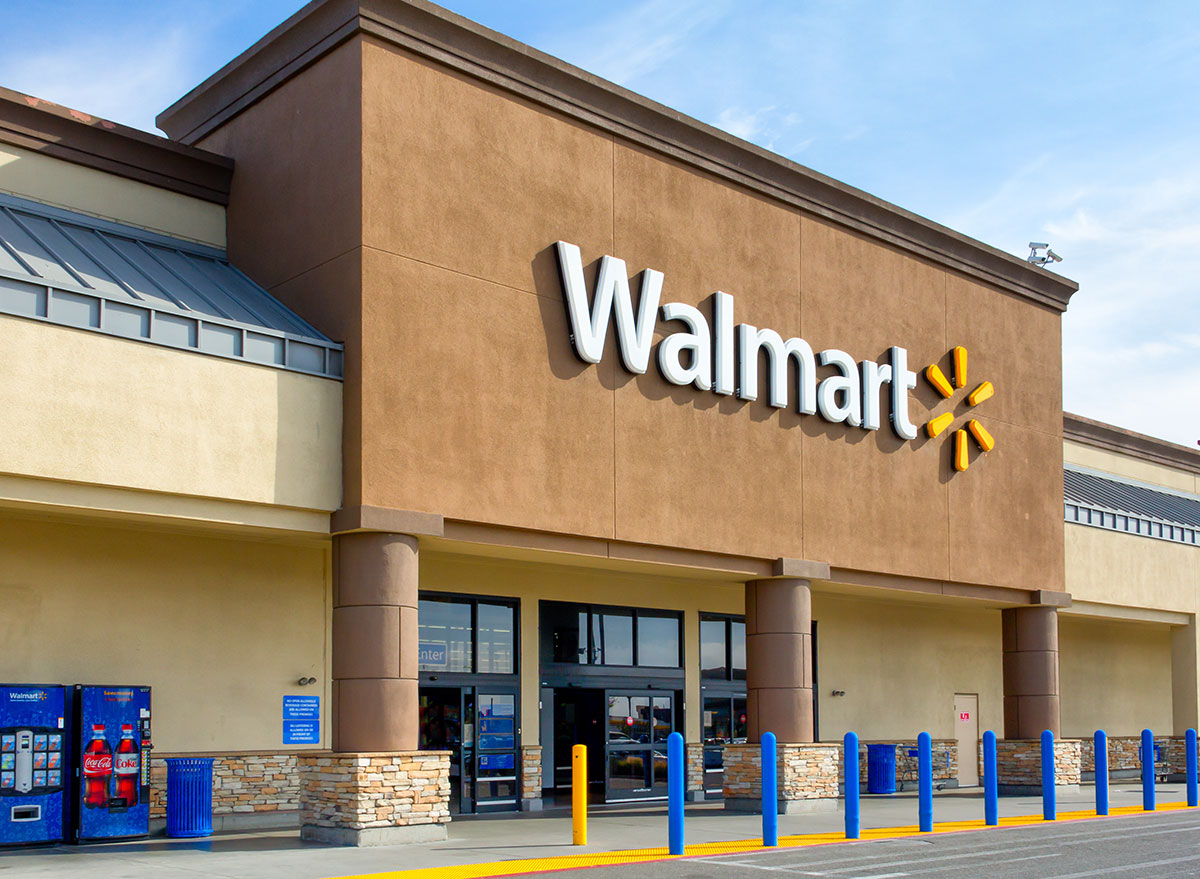 Holiday shopping usually goes hand in hand with crowds, sales, and maybe a visit with Santa. With supply chain issues already causing shipping delays and shortages, Walmart has a few things it wants you to know before you head out to your neighborhood store this season.
Whether you're shopping for gifts for everyone on your list or pantry staples for a family feast, here are four things to keep in mind to help you save time and money this year.
Related: We Tasted 7 Walmart Pies & This Is the Best
If you need a Thanksgiving turkey, Walmart has "plenty."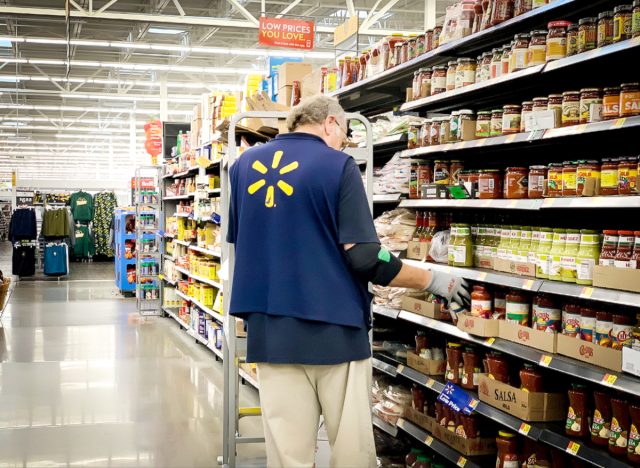 Though the company's former CEO said shortages were unlike anything he'd ever seen, Walmart's shelves are stocked—and its profits are rising. In a report highlighting its Quarter 3 results, Walmart said its total revenue was up 4.3% to $140.5 billion.6254a4d1642c605c54bf1cab17d50f1e
"Our momentum continues with strong sales and profit growth globally . . . and more customers and members are returning to our stores and clubs around the world," CEO Doug McMillon said in a statement. "Looking ahead, we have the people, the products, and the prices to deliver a great holiday season for our customers and members."
Many Americans shopped earlier for their Thanksgiving birds this year as a potential turkey shortage threatened holiday feasts.
"During the month of October, frozen turkey sales were up over 100% compared to last year," Charles Redfield, executive vice president of food for Walmart U.S., wrote in a Nov. 18 blog post on Walmart.com. "Because our merchants anticipated customers would shop earlier, we planned ahead and secured ample supply."
There apparently isn't too much cause for concern if you haven't found the perfect bird yet. Redfield said Walmart would have "plenty of turkeys," and the retailer was confident that "all our customers will find what they need for their Thanksgiving meal this year."
Walmart promises "significant savings" on the average Thanksgiving meal.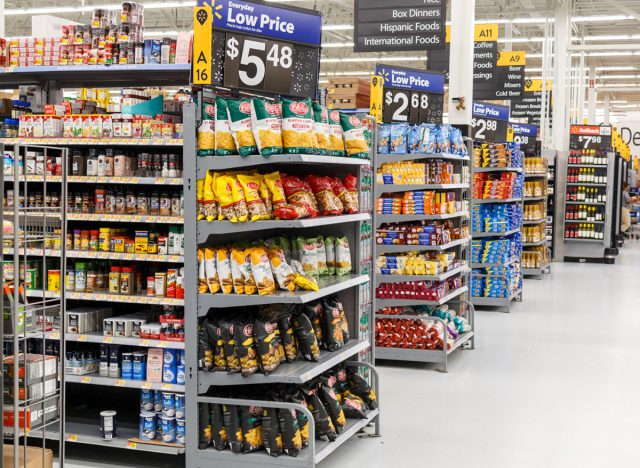 Walmart is continuing its strategy of offering up more Rollbacks and price cuts on the items shoppers want as they venture outside of their homes for seasonal activities. 
"When we get an opportunity to take rollbacks, we're out there asking suppliers even now, do any of you want to get aggressive and swim upstream and take prices down while prices are going up to gain share," John Furner, president and CEO of Walmart U.S. said Nov. 16 during a Q3 earnings call with investors.
You can expect to get turkey, cranberries, sweet potatoes, pie shells, and the rest of your Thanksgiving meal staples for about $38 at Walmart versus $53 at other grocery stores.
"This is the fifth straight year we've delivered significant savings over the national average on the Thanksgiving meal," Redfield noted. "All because we know our promise to help people save money so they can live better is as important as it has ever been."
Shoppers can take advantage of lower prices all month long—not just on Black Friday.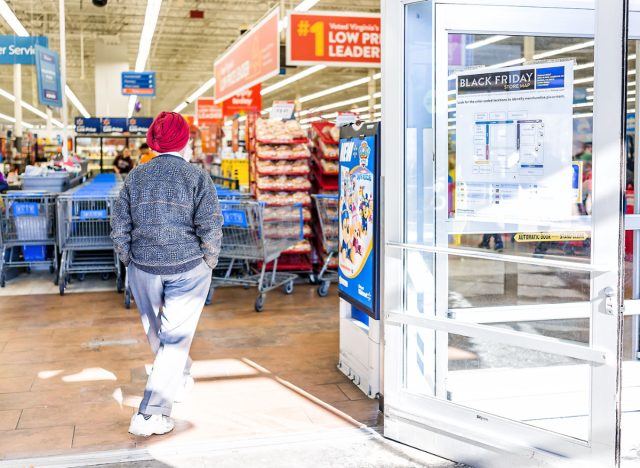 The first Black Friday Deals for Days event took place at Walmart this year from Nov. 3-5, and a second one followed from Nov. 10-12. The third is set to take place on or around Black Friday, which means that shoppers can take advantage of lower prices all month long—not only on the day after Thanksgiving.
Walmart wants customers to know that holiday shopping is easier than ever—and you don't necessarily have to leave home. The company is expanding its delivery hours and adding more slots to accommodate increased demand. More items are also available for delivery, including alcohol, electronics, and even bicycles.
Walmart's lines aren't long, meaning now may be a good time to beat the crowds.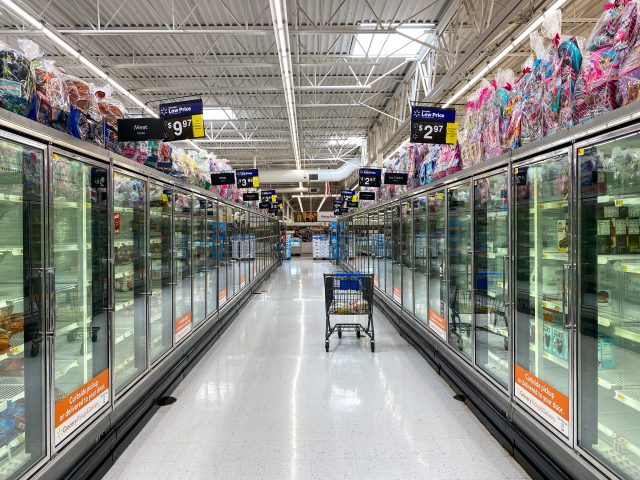 CNBC reported in mid-November that Chief Financial Officer Brett Biggs said Walmart hadn't yet received a "huge wave of early shoppers" at the chain's 5,000+ stores. Translation: Now may be a good time to beat the crowds!
Don't forget to check out this news before the next trip to your neighborhood grocery store:
This Beloved Movie Theater Snack Is Coming to Grocery Store Shelves
Amanda McDonald
Amanda has a master's degree in journalism from Northwestern University and a bachelor's degree in digital journalism from Loyola University Chicago.
Read more about Amanda