Walmart Is No Longer Selling This Seafood in Stores in 15 States
The seafood product may come with an unwanted side of harmful chemicals.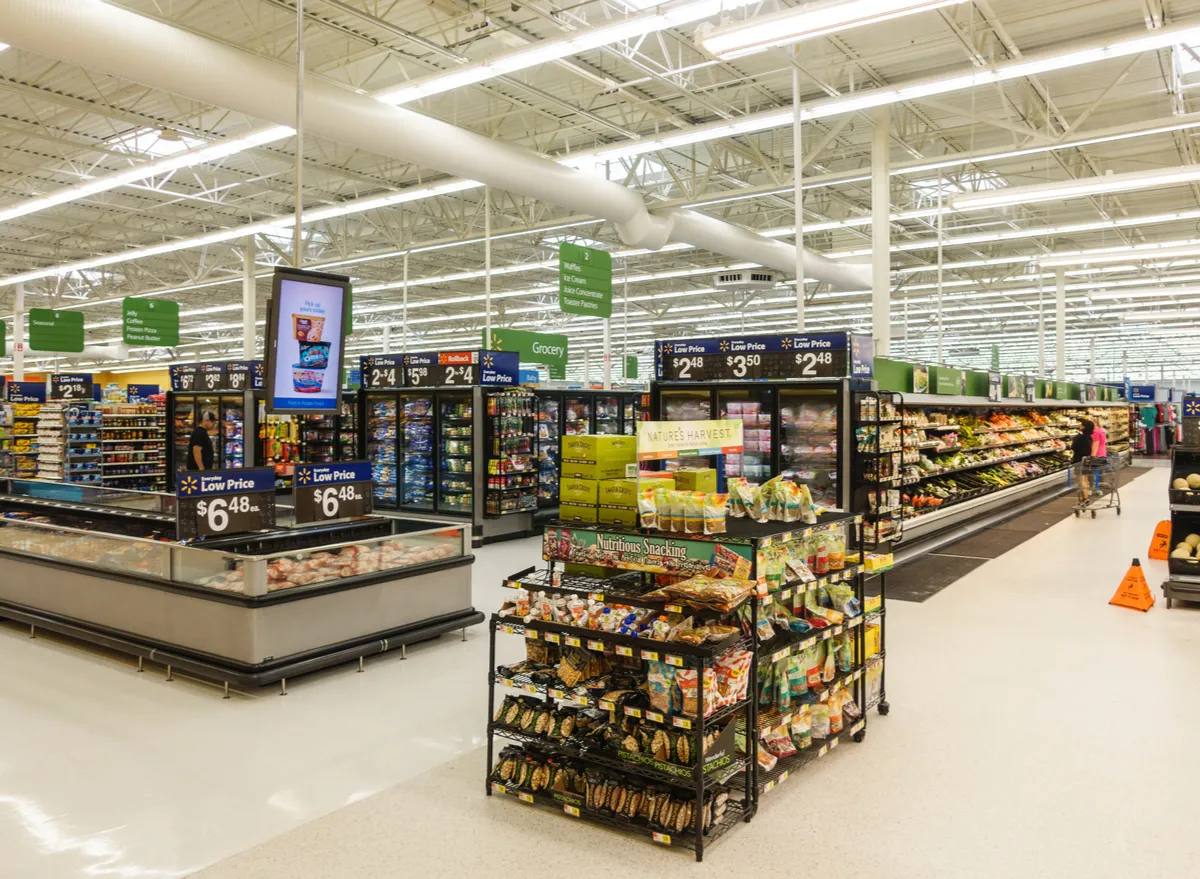 Food brings people together, especially during the summer. And, events from afternoon picnics to weekend cookouts are certainly in full swing this year as we continue to make the most out of the long, sunny days spanning ahead. As you're planning your next get-together, however, double-check that one particular seafood dish is not on the menu as it may contain harmful chemicals.
A voluntary recall has been issued by Bumble Bee Foods, LLC and posted on the U.S. Food and Drug Administration's (FDA) website for its 3.75-ounce cans of smoked clams, which were sold at Walmart and a limited number of other grocers nationwide. This is the second recall which has impacted Walmart stores just in the past week.
RELATED: Walmart and Other Stores Are Placing a Purchase Limit on This Controversial Item6254a4d1642c605c54bf1cab17d50f1e
The smoked clams recall was considered cautionary after the FDA found detectable levels of PFAS in the products. The National Institute of Environmental Health Sciences defines PFAS as "a large, complex, and ever-expanding group of manufactured chemicals that are widely used to make various types of everyday products."
Since most PFAS don't break down, they can build up in the body and become potentially harmful at higher levels. Research has linked the chemicals to increased cholesterol, reproductive problems, and a heightened risk for certain kinds of cancer including liver, kidney, and pancreatic cancer. No adverse effects or illnesses from the Bumble Bee brand smoked clams have been reported, however.
The clams were sold at Walmart locations across 15 east coast and midwest states including Connecticut, Delaware, Florida, Indiana, Kentucky, Massachusetts, Maryland, North Carolina, New Jersey, New York, Ohio, Pennsylvania, Virginia, Vermont, and West Virginia, as well as Puerto Rico. Click here for a full list of Walmart stores affected.
Bumble Bee is currently working with the third-party company from China who manufactured the cans to resolve the issue. But, in the meantime, anyone who purchased the smoked clams with a UPC label of 8660075234 is urged to dispose of them immediately. Consumers can also contact Bumble Bee Consumer Affairs at 1-888-295-3627 between the hours of 9 a.m. and 6 p.m. EST Monday through Friday, or visit https://www.bumblebee.com/smokedclamrecall/ for more information about the recall or for reimbursement.
As you're surveying your kitchen inventory, also keep an eye out for any Enjoy Life Natural Brand baked snacks. A few of the brand's products including various soft baked cookies and chewy bars which were additionally sold at Walmart, among other stores, have also been recalled due to a "potential presence of hard plastic pieces."