12 Old-Fashioned Diner Foods (That Everyone Secretly Loves)
You get a taste of nostalgia from these dishes.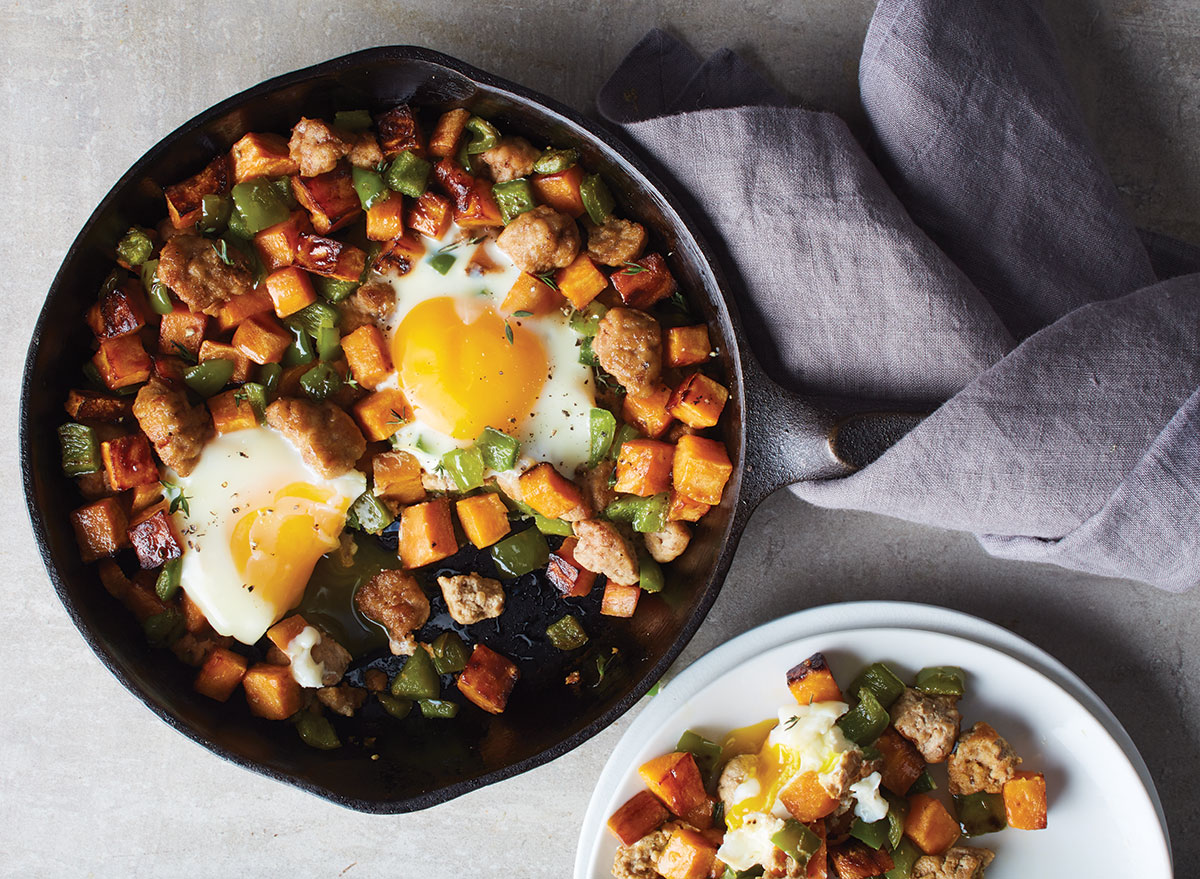 What's better than tucking into a giant diner breakfast before or after a big day of activities? Not much, except maybe doing so late at night! A staple off highways and in college towns, and popular with teenagers and churchgoers alike, 24-hour diners and old-fashioned diner foods are woven into our fondest food memories.
Whether your memories are of a big breakfast with your family after a Sunday morning in church, or late night after hitting the campus parties (or maybe both!), we all have our favorite meals at the diner. Most of these are still on the menu at your local diner or family restaurant, so eat up—what's better than the sweet taste of nostalgia?  And if you can't make it to the diner, here are some healthier twists on diner classics to try at home. 
 A cousin of Montreal's poutine, these indulgent diner delights are (ideally) crispy fries topped with lots of melty cheese and gravy. Probably invented in New Jersey in the 1970s, they're the perfect late-night or early-morning meal after hitting the bars and clubs. 
Try this recipe from Well Plated.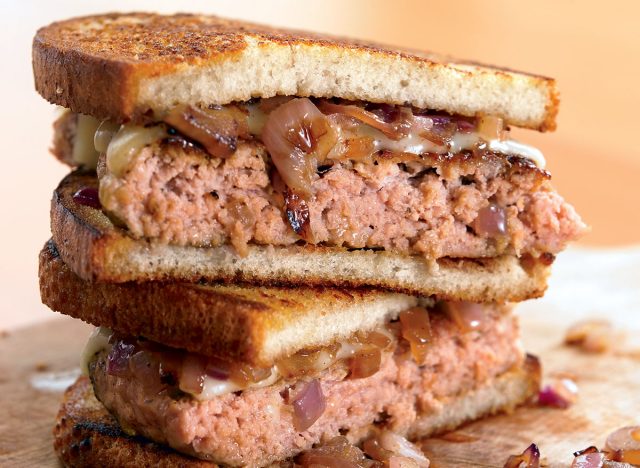 This sandwich is really where a diner can shine. The sandwich, consisting of a ground beef patty with melted cheese, topped with caramelized onions between two slices of griddled bread, is just somehow better when made on a diner griddle. However, if you want to make these sandwiches at home, it's a great option when you have ground beef or turkey, but no buns—because you'll use slices of bread!
Try our recipe for a Low-Calorie Patty Melt.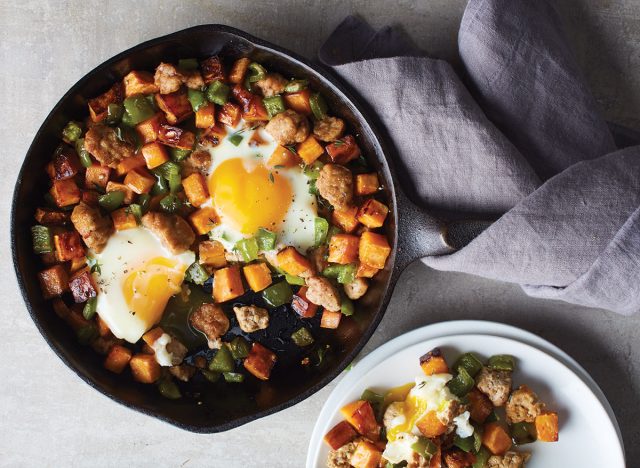 This is the ultimate leftover dish, and at a diner, you'll get the best chopped corned beef, potatoes, onions, and spices perfectly pan-fried until tender and warm. That mixture is often served with poached or fried eggs. Try a sweet potato version at home.
Try our recipe for Easy Turkey-Sweet Potato Breakfast Hash.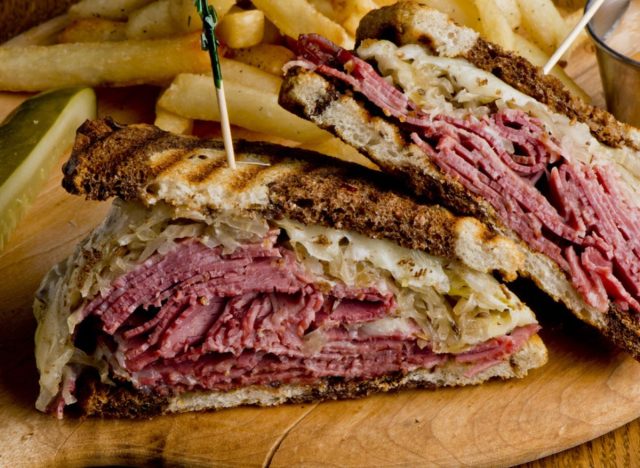 A diner Reuben is everything a good grilled sandwich should be. Slices of rye bread piled with corned beef or pastrami, gooey Swiss cheese, loaded with sauerkraut and topped with house-made tangy Russian dressing. Try this lighter version at home with homemade dressing, yum.
Try our recipe for a Low-Calorie Turkey Reuben Sandwich.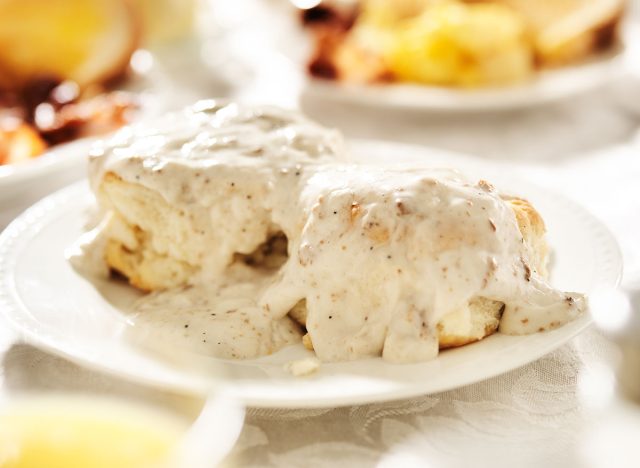 Freshly baked buttermilk biscuits topped with hearty gravy and often, bits of sausage or bacon, are a cozy diner staple that will keep you full for the day! Try this easier casserole version at home.
Get the recipe from Pinch of Yum.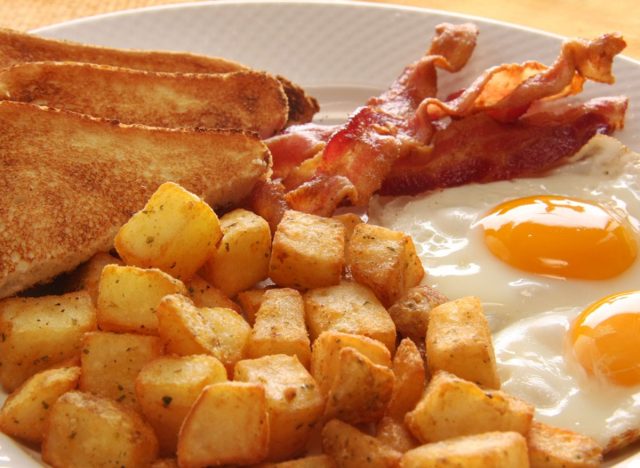 Don't get them mixed up with hash browns! Home fries are seasoned diced potatoes mixed with bell peppers and chopped onions cooked in oil until they are golden brown and crispy. The perfect breakfast side, they're only better topped with a runny egg. Try these crispy home fries at home.
Get the recipe from Inquiring Chef.
Strawberry or Banana Pancakes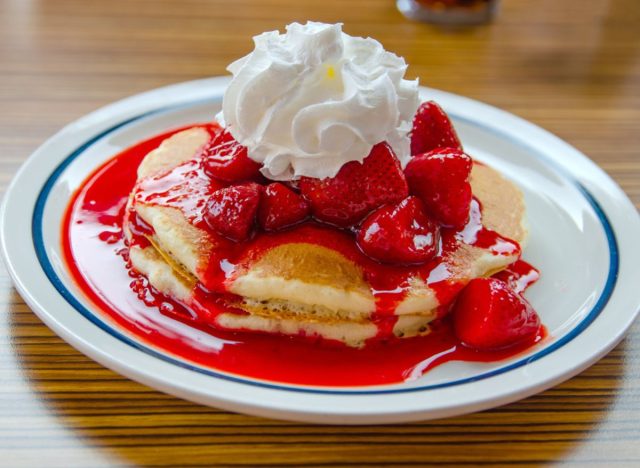 Almost everyone loves pancakes and diners have been serving short stacks of pancakes with your favorite fruits for decades. Have all the ingredients? Try this fluffy recipe at home.
Get the recipe from Recipe Tin Eats.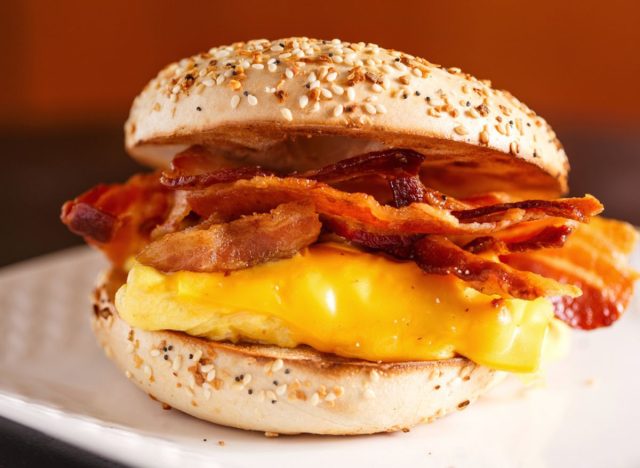 A diner and bodega favorite, the classic bacon, egg, and cheese on a roll or bagel is enough to get any breakfast lover drooling. The eternal argument is how do you like your eggs (runny or scrambled) and with or without ketchup? Honestly, you can't go wrong. Customize your BEC with this make-at-home recipe.
Get the recipe from Simple Green Moms.
Thick challah bread or Texas toast is the perfect starter to dip in an eggy mixture seasoned with vanilla or cinnamon, and at a good diner, topped with chocolate chips, strawberries, and whipped cream. Is it breakfast or dessert? Either way, they're delicious. 6254a4d1642c605c54bf1cab17d50f1e
Here's how to make The Best French Toast.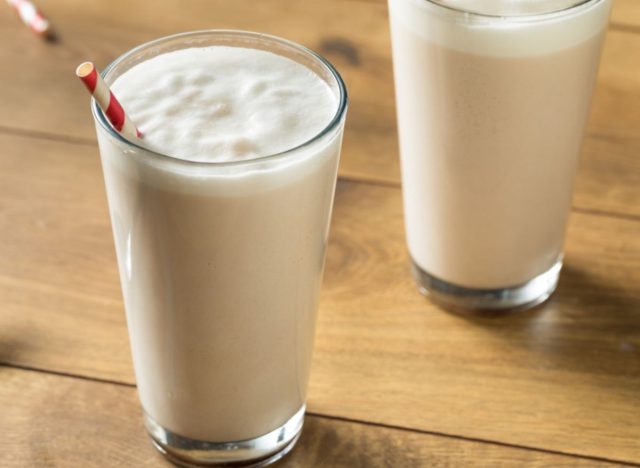 Featuring neither eggs, nor cream, this beloved diner beverage consists of milk, carbonated water, and flavored syrup. They aren't on as many menus as they used to be, so if you're craving this throwback drink, try this Nutella version at home. 
Get the recipe from My Name is Yeh.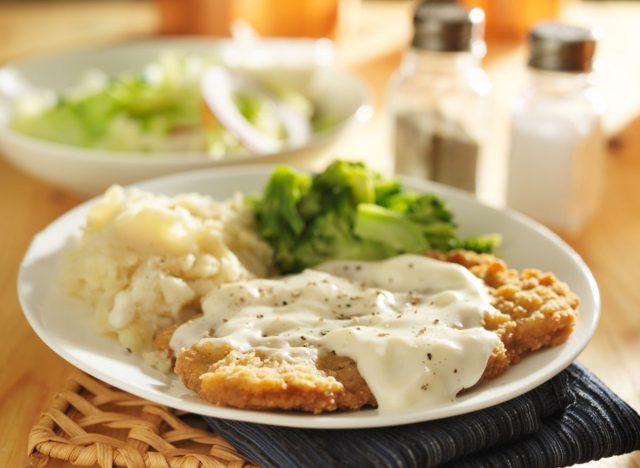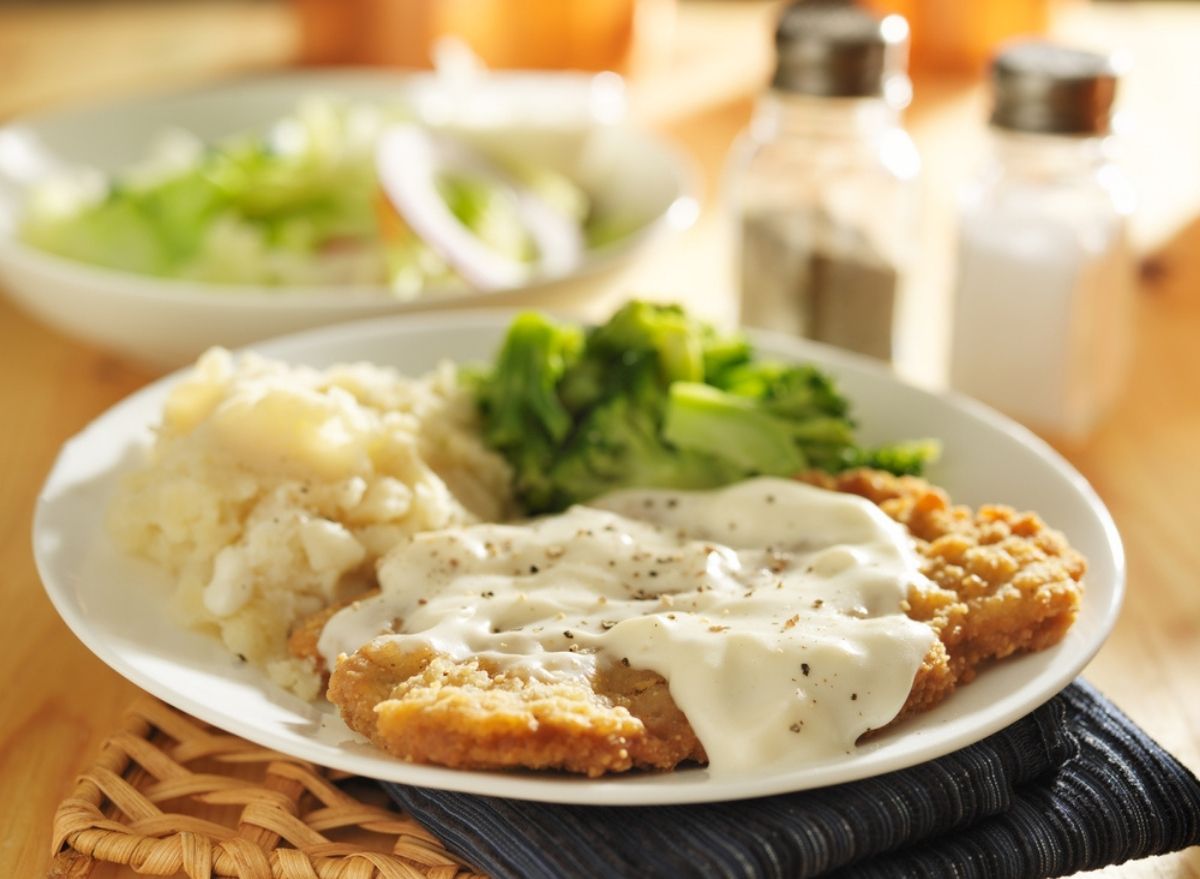 You won't find a heartier (and greasier) diner meal than steak, fried chicken style, smothered with gravy, and usually served with mashed potatoes. Try this classic comfort meal at home if you can't get to the diner counter.
Get the recipe from The Cozy Cook.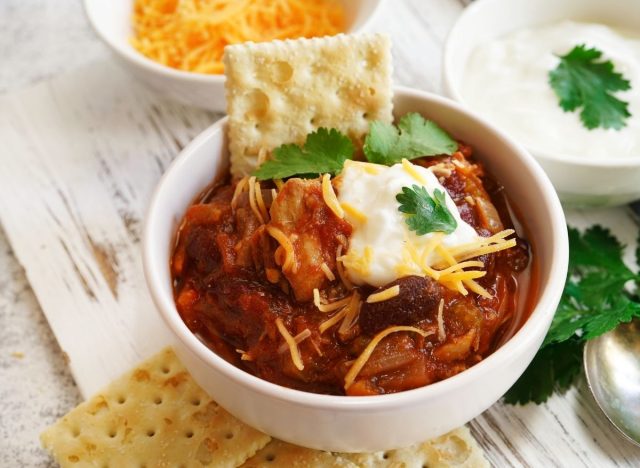 When you're hankering for a cup of chili, diners usually have a dependable red bean version on the menu, often topped with shredded jack cheese and a dollop of sour cream. Don't forget the Saltines! Try this healthier turkey version at home. 
Get our recipe for Turkey and Two-Bean Chili.
The beauty of a diner is that you can get anything you want, however you want, whenever you want. And most are open 24 hours a day whenever that craving strikes.
Tanya Edwards
Tanya Edwards is a seasoned food and health journalist, who has held roles at Yahoo Health as Managing Editor and at Food Network as Programming Director.
Read more about Tanya