The Best 24-Hour Restaurant in Every State
Whether you're hungry after a night out or you're on a road trip, we've got you covered.
Road tripping and traveling for work can bring on some late nights or early mornings. Fortunately, when hunger strikes on the road, there's likely a 24-hour restaurant nearby serving up breakfast favorites like pancakes and omelets, along with full plates of fried chicken and meatloaf for those craving something more savory. If you're looking for a place to stop and chow along your route, look no further than these 24-hour restaurants across the country.
Note: The coronavirus vaccine has impacted the restaurant industry tremendously. Accordingly, some restaurants on this list are temporarily serving diners with limited hours and menus.
And for more, don't miss these 15 Classic American Desserts That Deserve a Comeback.
ALABAMA: Al's Deli and Grill in Birmingham
Al's Deli and Grill in Birmingham serves traditional diner fare like omelets, along with traditional Greek dishes like falafel and gyros. The diner is a favorite among locals who look for late-night eats after watching Alabama football games on TV with friends.
RELATED: Sign up for our newsletter to get daily recipes and food news in your inbox!
ALASKA: Leroy's Family Restaurant in Anchorage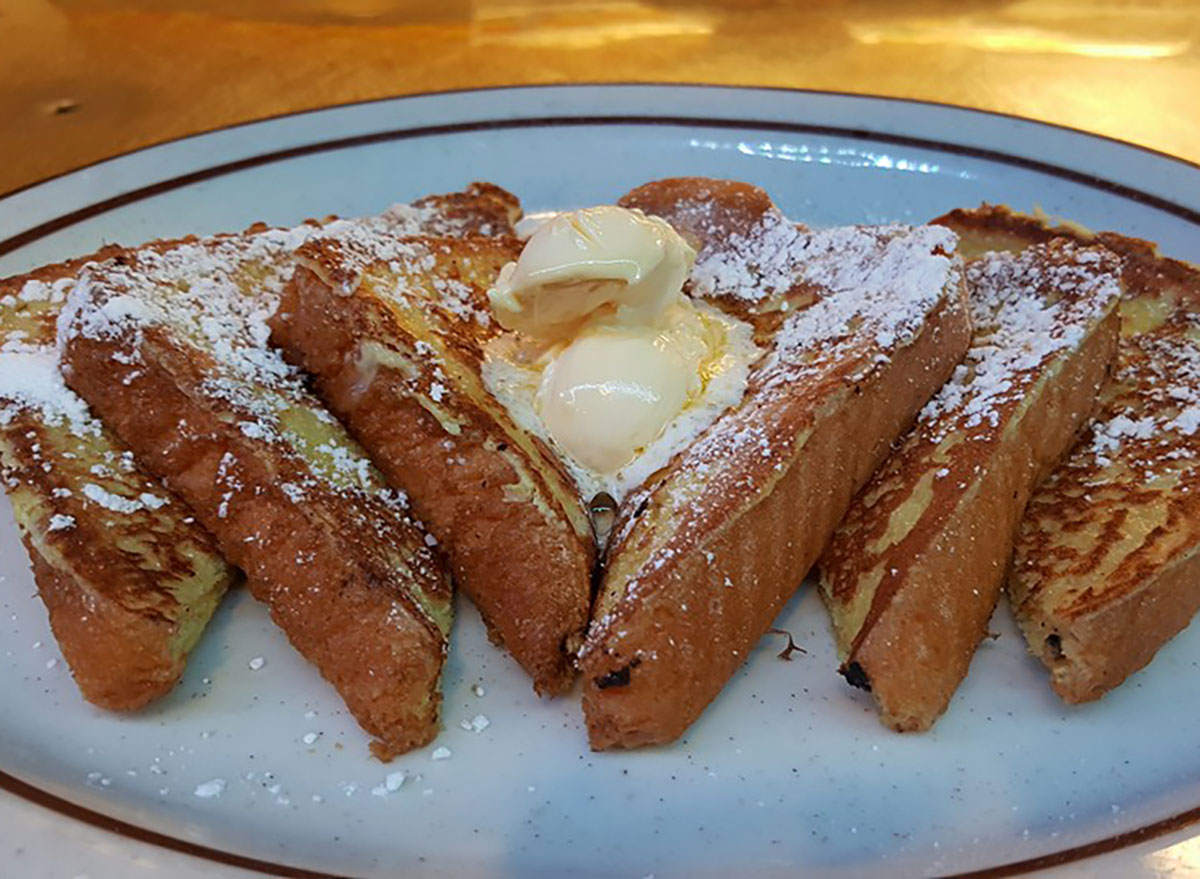 Alaska is known for harsh winters and long summer days. One other thing they should be known for is Leroy's Family Restaurant in Anchorage. Fans of the restaurant love the laid-back atmosphere and the special skillet which is filled with veggies, ham, and gravy.
ARIZONA: The Taco Shop Company in Tucson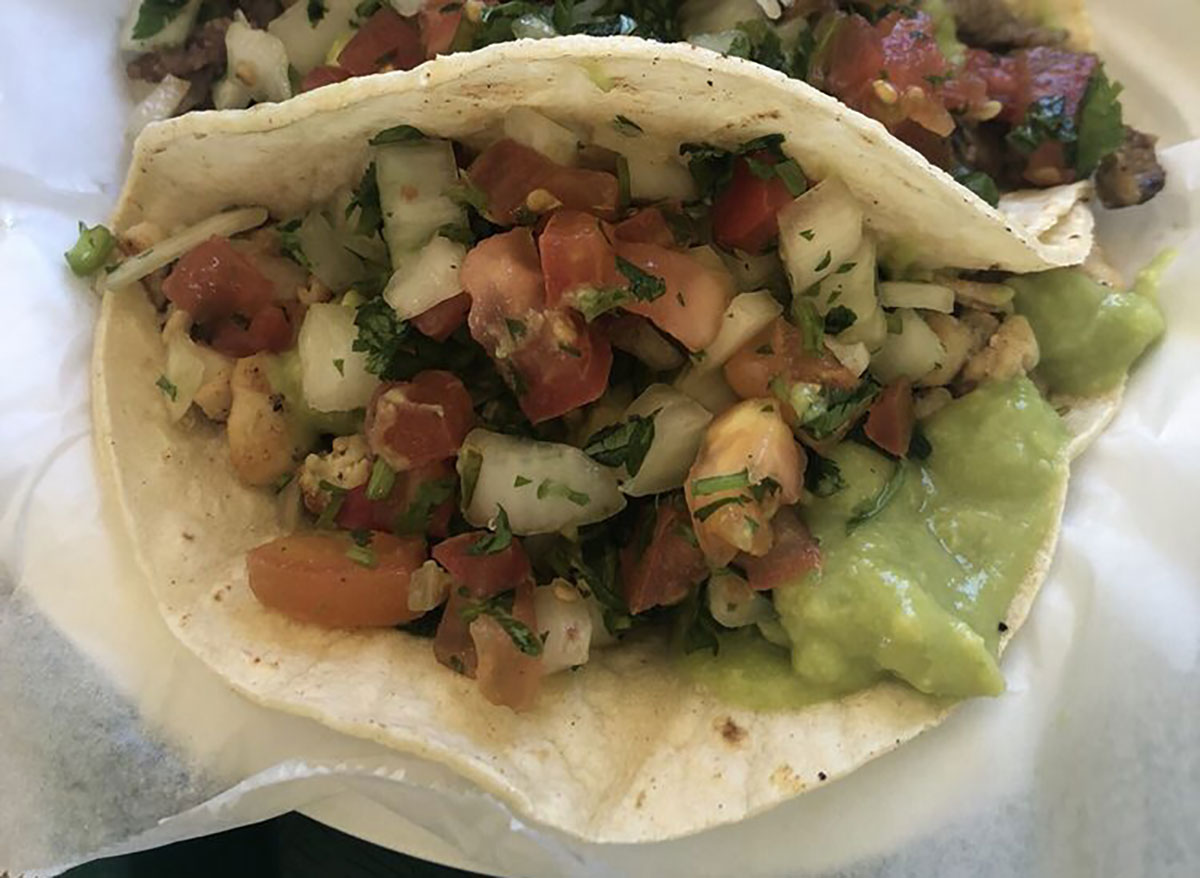 There's nothing better after a night out than tacos, and The Taco Shop Company in Tucson is serving up some of the best and cheapest tacos around. Don't skip the fish tacos, which come piled high with toppings and are served with rice and beans.
ARKANSAS: Lucy's Diner in Rogers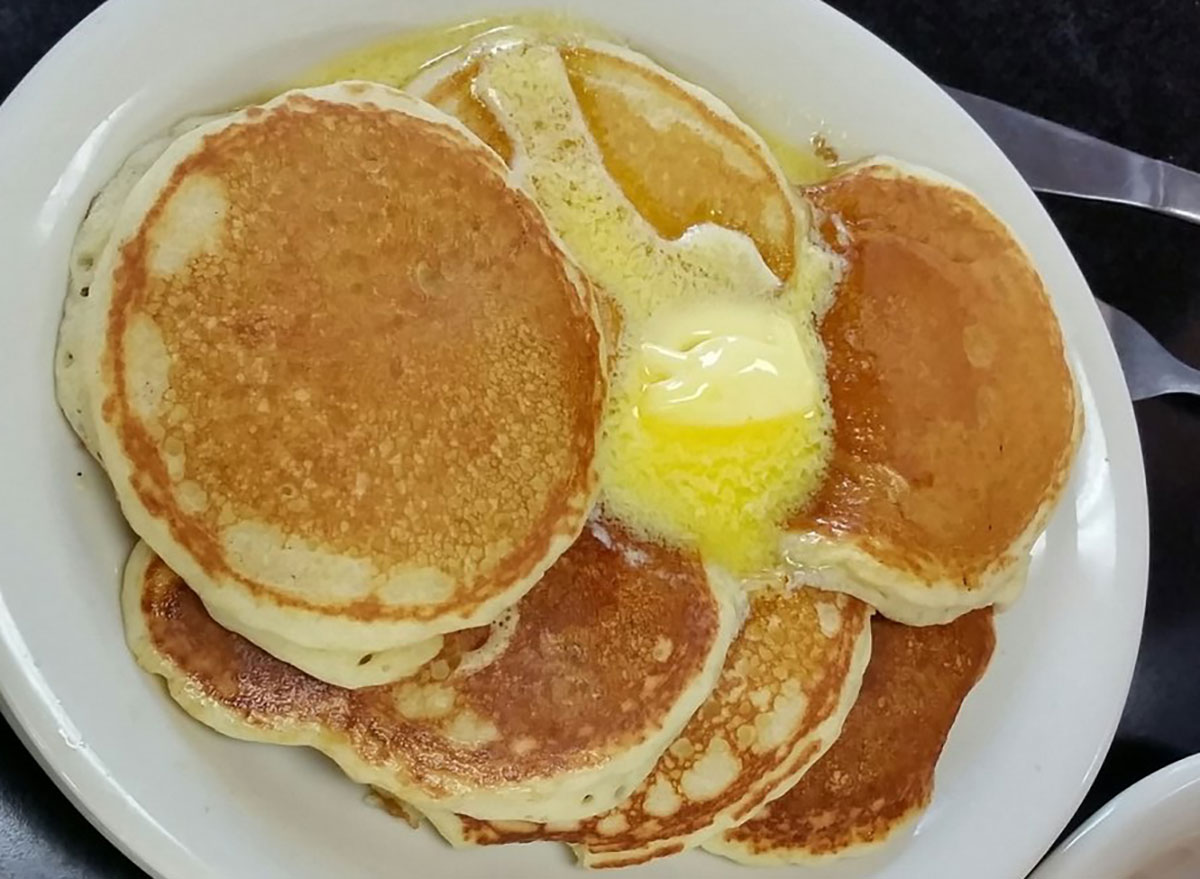 Biscuits and gravy, burgers, and more diner favorites are on the menu at Lucy's Diner in Rogers. The fact that they are open 24 hours a day makes this a nice spot to relax after a long day of traveling.
CALIFORNIA: Kitchen24 in West Hollywood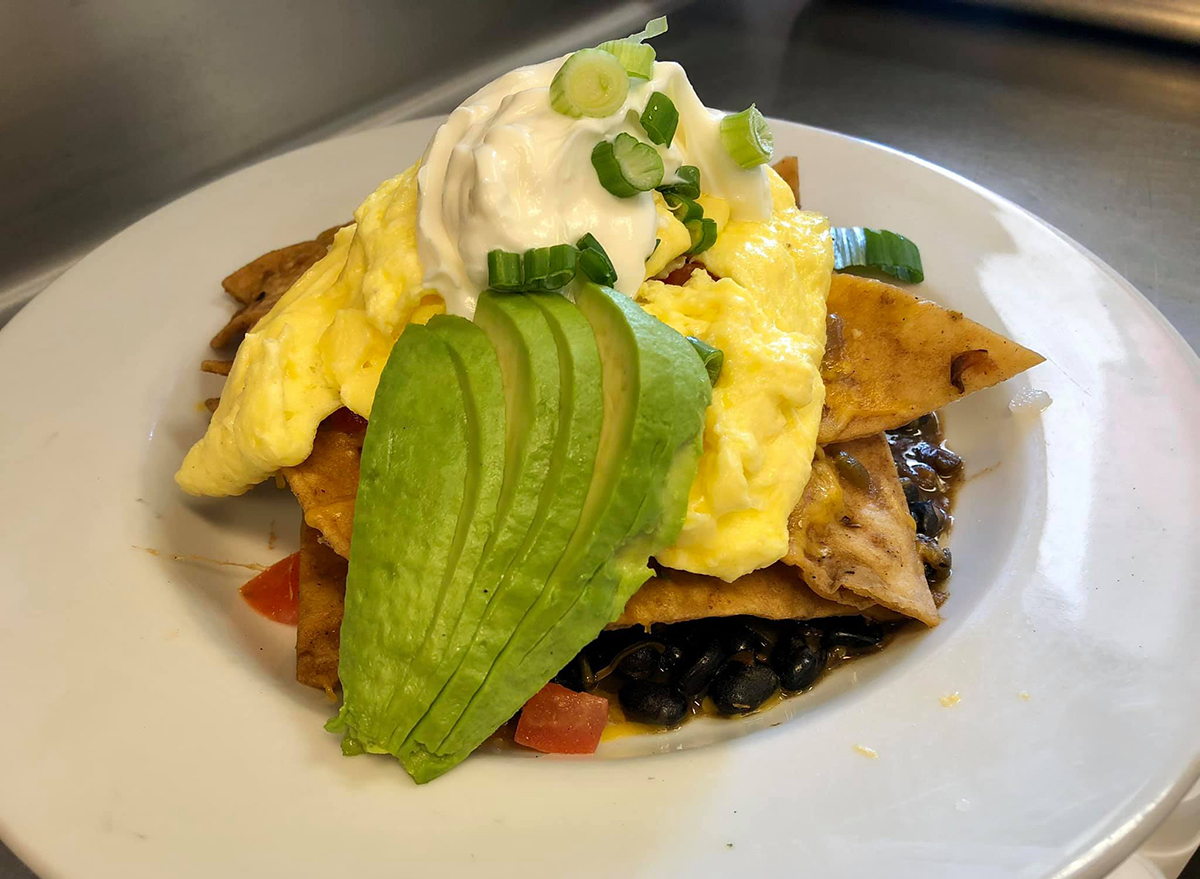 Kitchen24 is a West Hollywood staple, where meals are served all day long. The menu is filled with California-inspired dishes like breakfast nachos, turkey, brie, and avocado sandwiches, and skillet apple pie.
RELATED: Your ultimate restaurant and supermarket survival guide is here!
COLORADO: The Breakfast King in Denver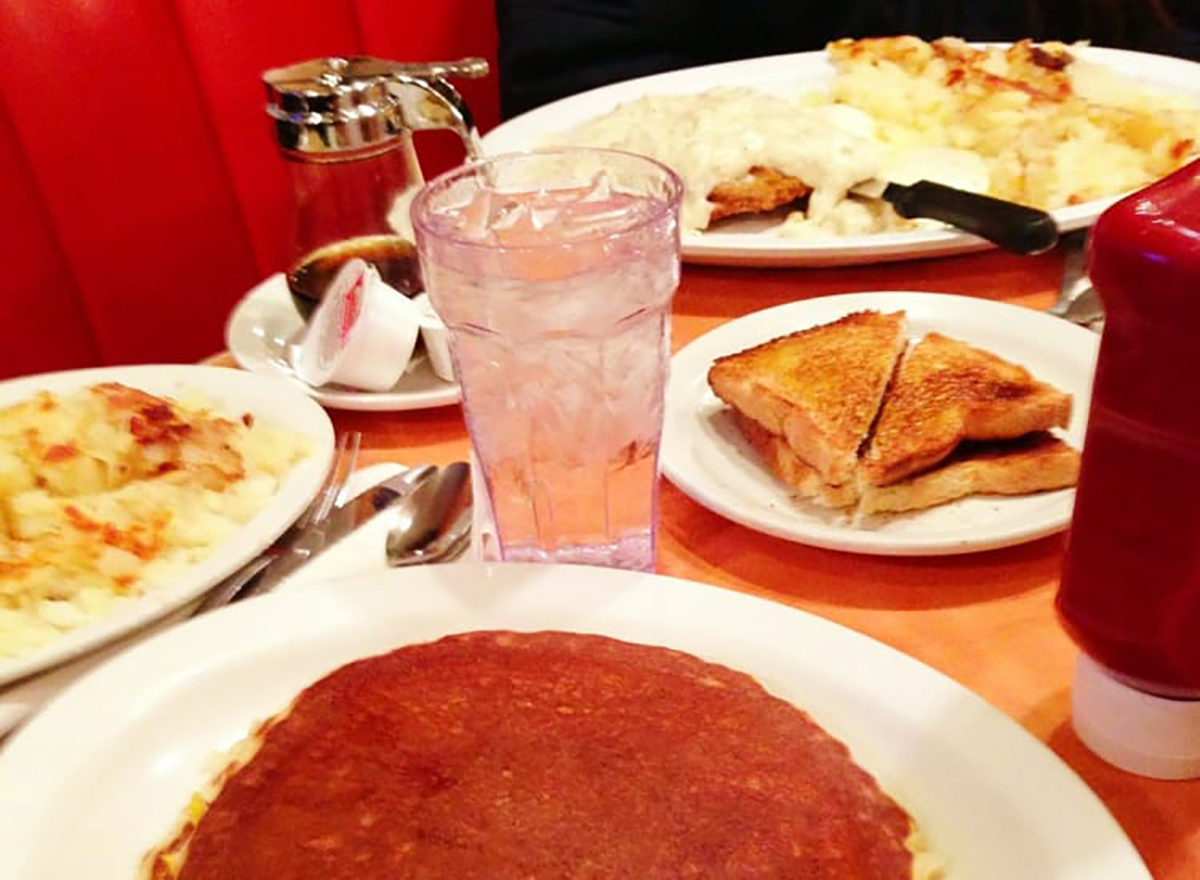 Let's face it: Breakfast is the best meal of the day because you can go savory or sweet. That holds true at The Breakfast King in Denver, where eggs of all kinds and stacks of pancakes fly out of the kitchen 24 hours a day.
CONNECTICUT: Gold Roc Diner in West Hartford
The Gold Roc Diner in West Hartford is serving up classic diner food like BLTs and strawberry shortcakes. The restaurant is known as a "greasy spoon" diner to locals, but it's worth the stop inside for a slice of Americana.
DELAWARE: Golden Dove Diner Restaurant in New Castle
The Northeast is known for classic diners, just like the Golden Dove Diner Restaurant in New Castle. The eatery is serving everything from eggs benedict to lasagna to curb your appetite.
FLORIDA: Havana Cuban Food in West Palm Beach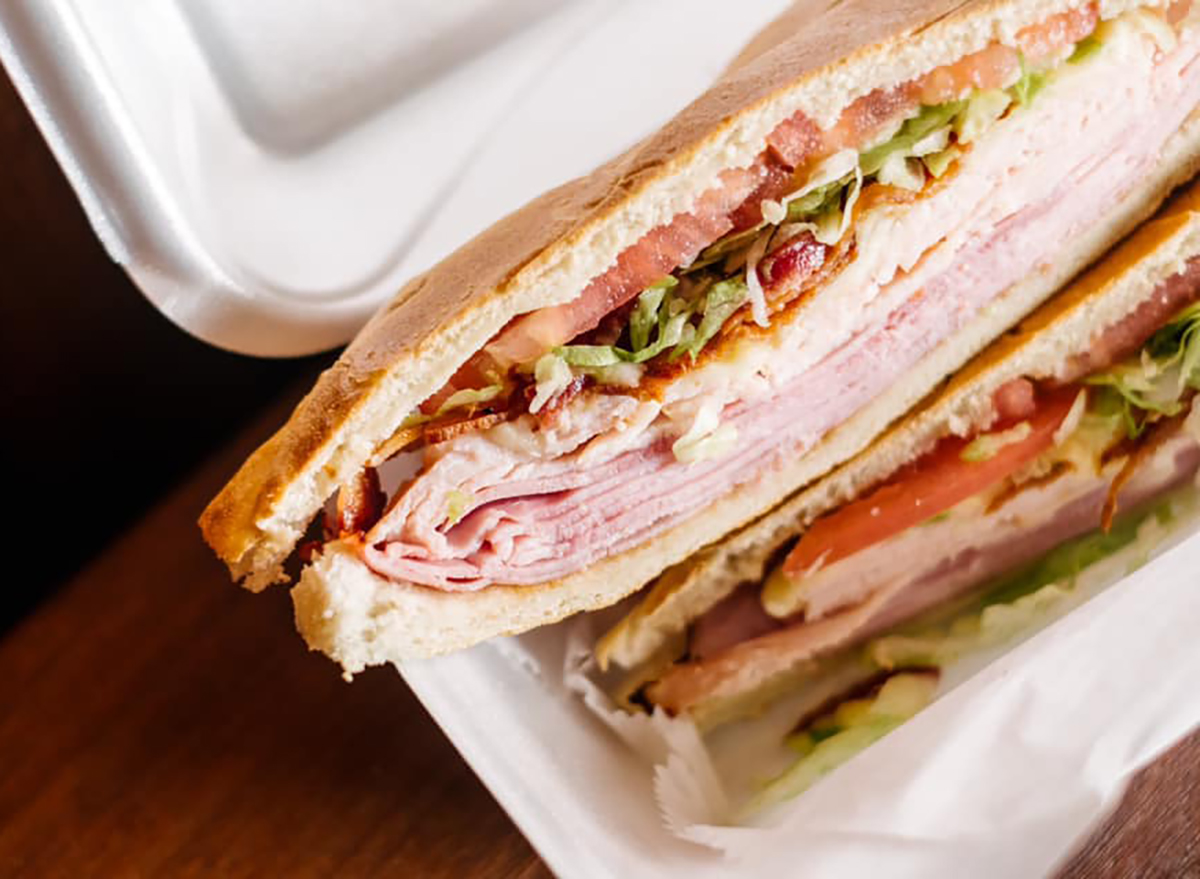 If there's something Florida is known for besides theme parks, it's Cuban food, and the best 24-hour Cuban restaurant is Havana Cuban Food in West Palm Beach. Do not leave here without trying the empanadas or the Cuban sandwich.
GEORGIA: The Majestic Diner in Atlanta
Even though hours have been cut due to the pandemic, The Majestic Diner is one of the top 24-hour restaurants in Atlanta in non-covid times. The outside of the diner is eroded in neon lights and the inside looks like it's right out of the 50s. The iconic tuna melt is worth the drive to Atlanta alone.
HAWAII: M.A.C. 24/7 in Honolulu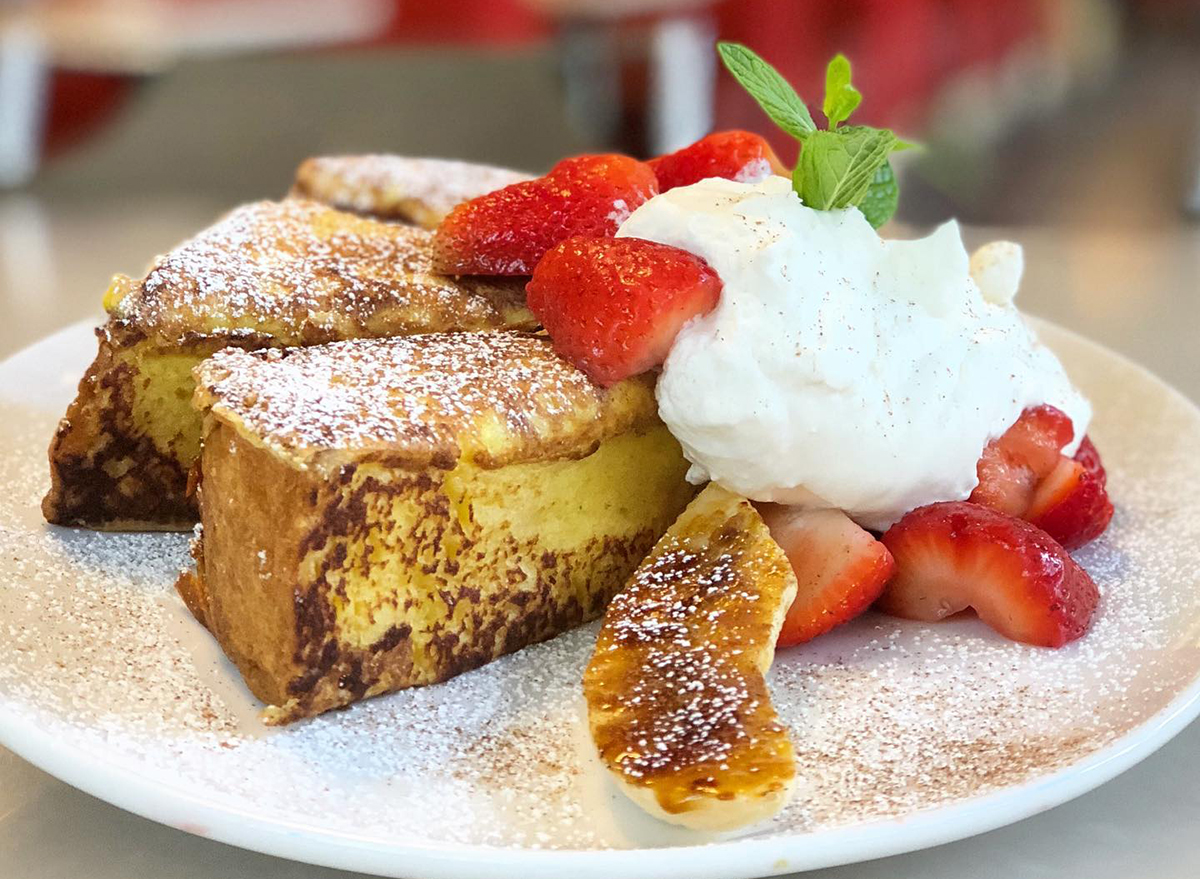 Even though the menu at M.A.C. 24/7 in Honolulu has been reduced there are still fan favorites available, including loco moco and Kalbi-style short ribs. The restaurant has been featured on Man v. Food for its pancake stack challenge, too.
IDAHO: California Mexican Food in Boise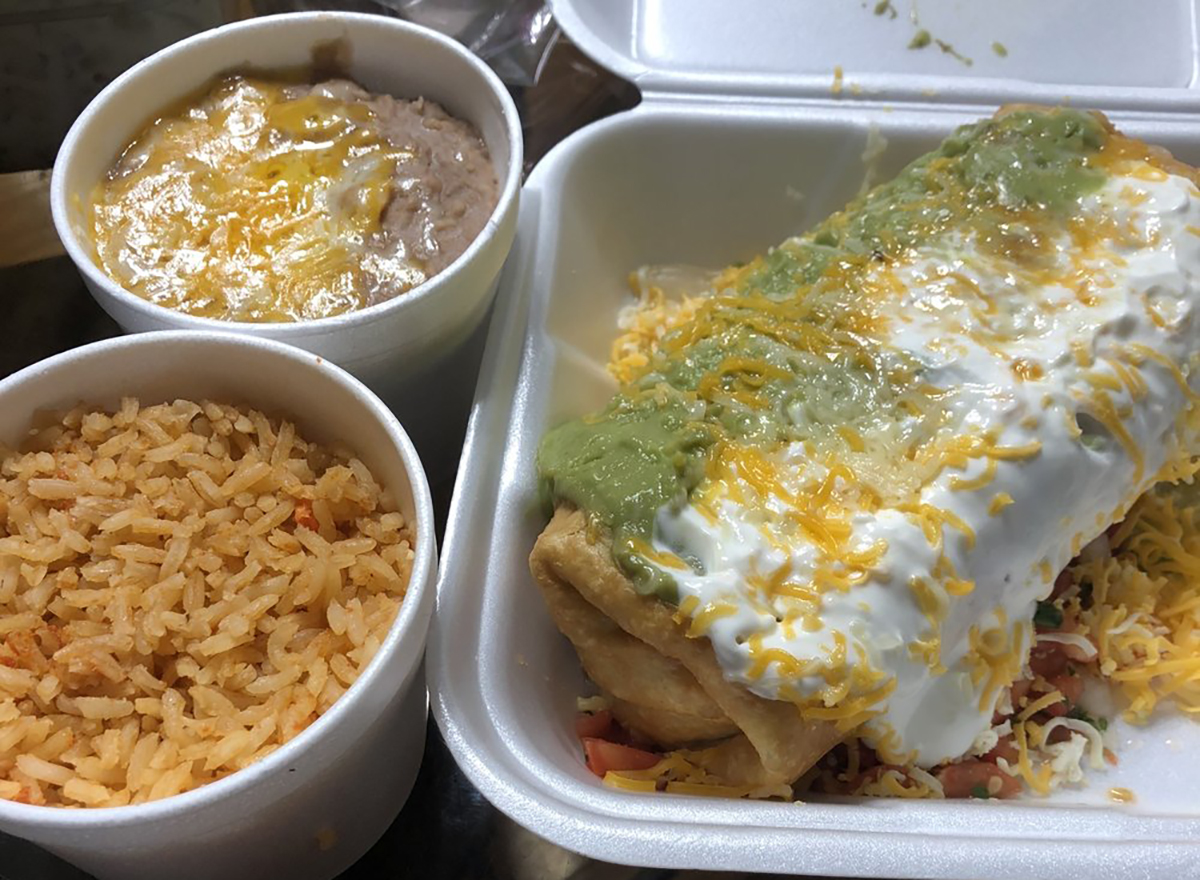 If the drive-thru is more your speed when it comes to dining on the road, consider California Mexican Food when traveling through Boise. The fast-casual spot has a menu full of tacos and tortas to tantalize your taste buds.
ILLINOIS: White Palace Grill in Chicago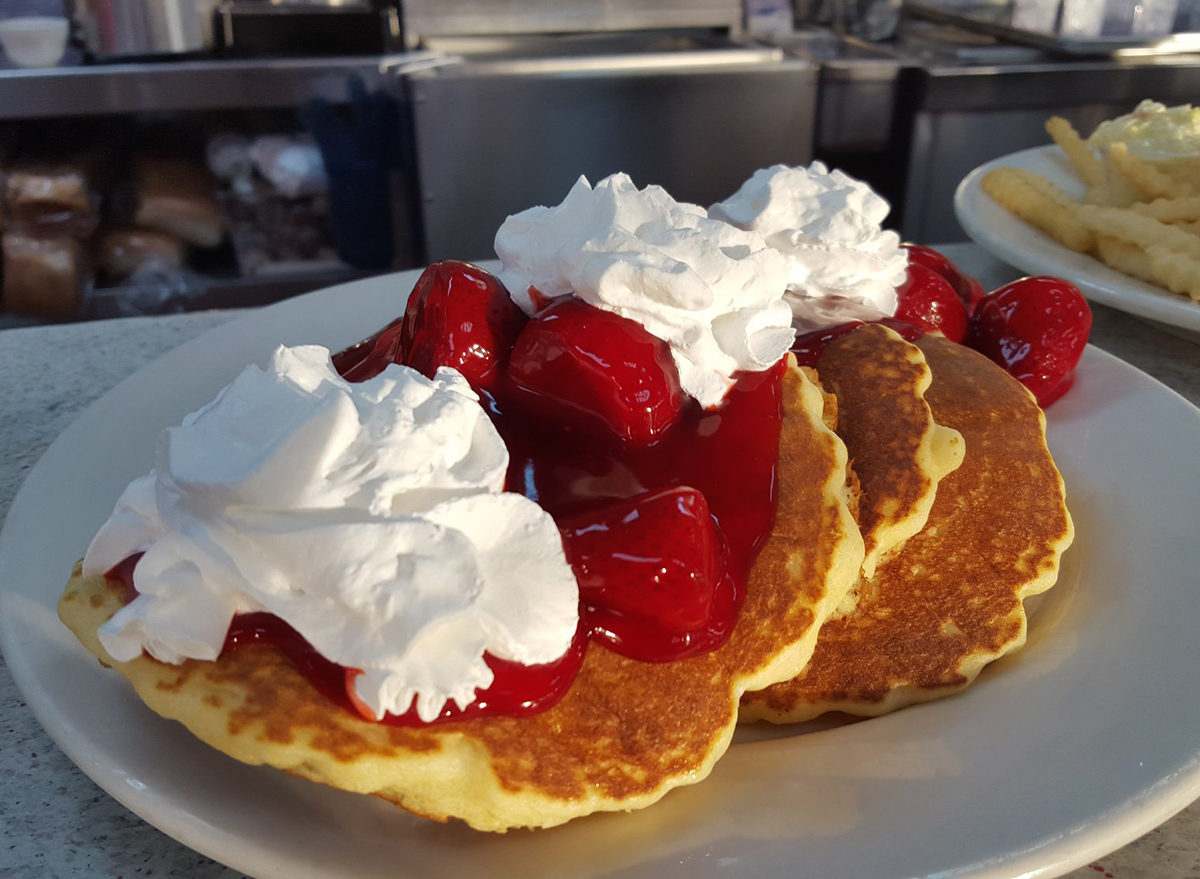 White Palace Grill opened in 1939, and not much has changed at the restaurant since then. The diner has also been featured on Food Network's Diners, Drive-Ins, and Dives, where host Guy Fieri tried some of the diner's famous meals.
INDIANA: Howie's Diner in Lawrenceburg
"Food was great, portions are good size and worth the price. The staff was great and makes you feel like part of the family," one Howie's reviewer wrote on TripAdvisor.
IOWA: Maria's Mexican Food in Des Moines
There's something about late-night or early-morning Mexican food that always hits the spot. Maria's Mexican Food in Des Moines serves up scratch-made taquitos, tacos, and salsas all from family recipes.
KANSAS: Pancho's Mexican Food in Overland Park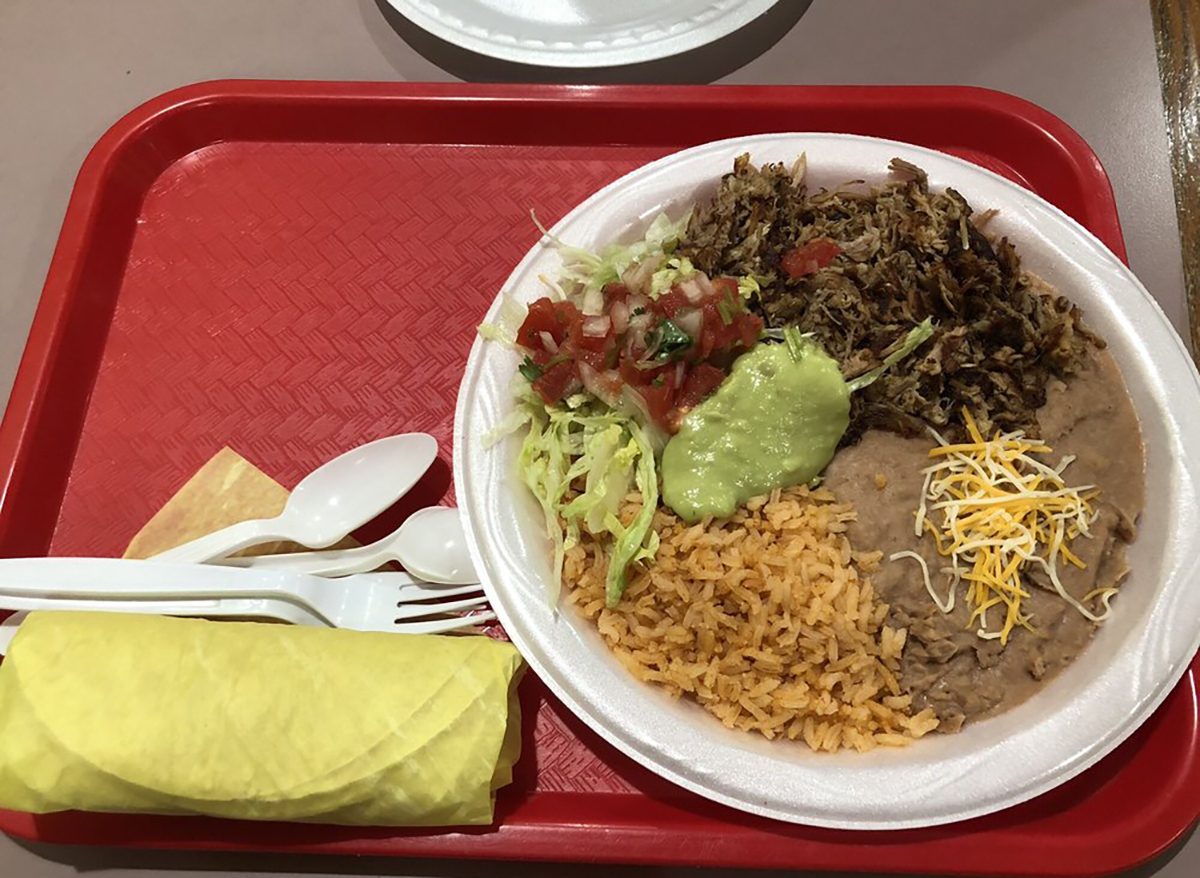 Carnitas and carne asada are the top sellers at Pancho's Mexican Food in Overland Park. The 24-hour restaurant also has a drive-thru that you can use to get some tasty food, too.
KENTUCKY: Burger Boy Diner in Louisville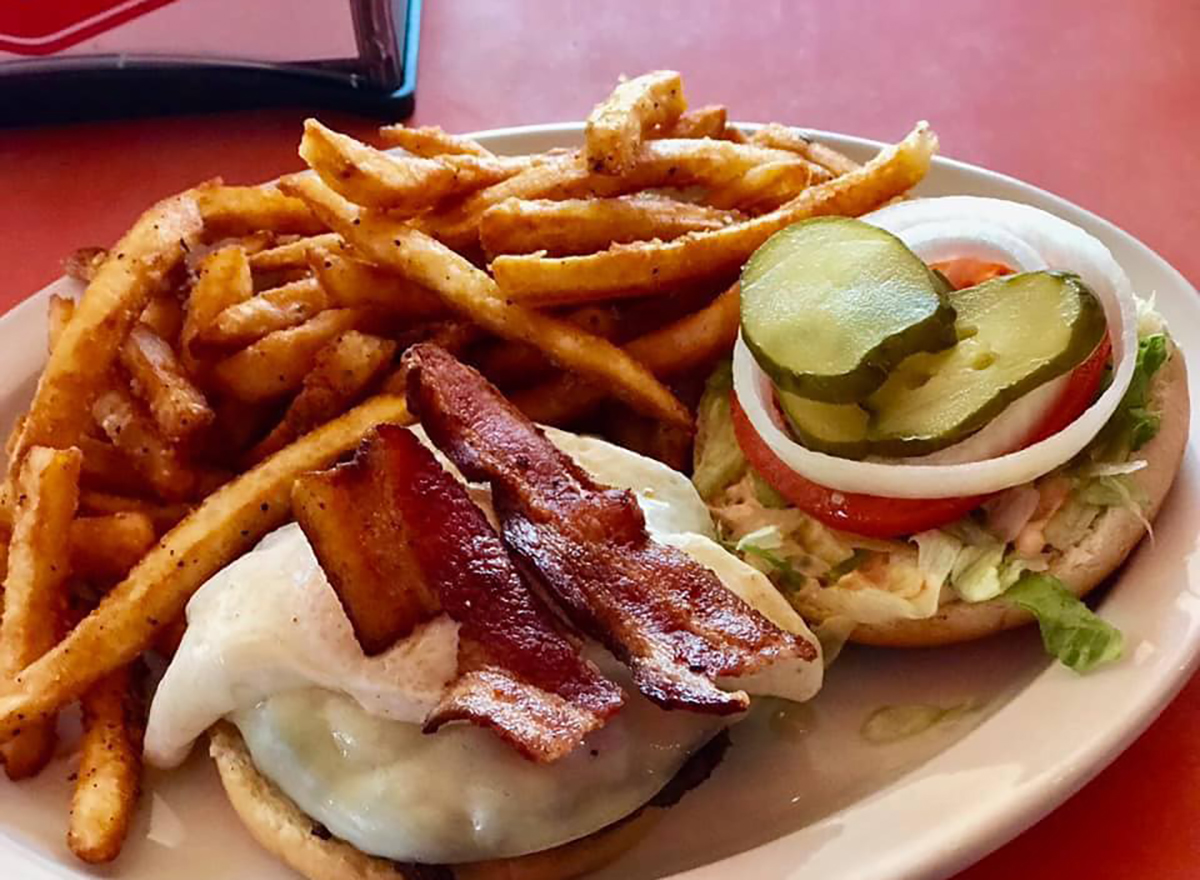 Louisville is filled with Southern comfort restaurants, but sometimes, you just want a good burger with a few toppings to top off a night of traveling or experiencing everything a city has to offer. That's where Burger Boy Diner comes in, serving up tasty burgers and seasoned fries at a reasonable price all times of the day.
LOUISIANA: Deja Vu Restaurant and Bar in New Orleans
Traditional New Orleans grub like red beans and rice and shrimp po'boys are on the menu at Deja Vu Restaurant and Bar in New Orleans. The restaurant is the spot to be after a late night on Bourbon Street.
MAINE: Dysart's Restaurant and Truck Stop in Hermon
Most truck drivers we know are pretty familiar with not-so-great truck stop food, but for those lucky enough to be driving through Maine know the place to stop is Dysart's Restaurant and Truck Stop in Hermon. The location serves up homemade pie daily and typically sells out of popular flavors early in the day.
MARYLAND: Broadway Diner in Baltimore
If you like visiting locations that have been featured on Diners, Drive-Ins, and Dives, look no further than the Broadway Diner in Baltimore. To get your ticket to Flavortown punched, be sure to try the Hungarian Goulash, the Potato Crusted Salmon, or the Shrimp Creole.
MASSACHUSETTS: Bova's Bakery in Boston
Boston is home to a ton of great bakeries, but not many are serving the same delicious items that Bova's Bakery is serving at all hours of the day. Since 1926, the bakery has been making cream puffs, turnovers, whoopie pies, and more.
MICHIGAN: Duly's Place in Detroit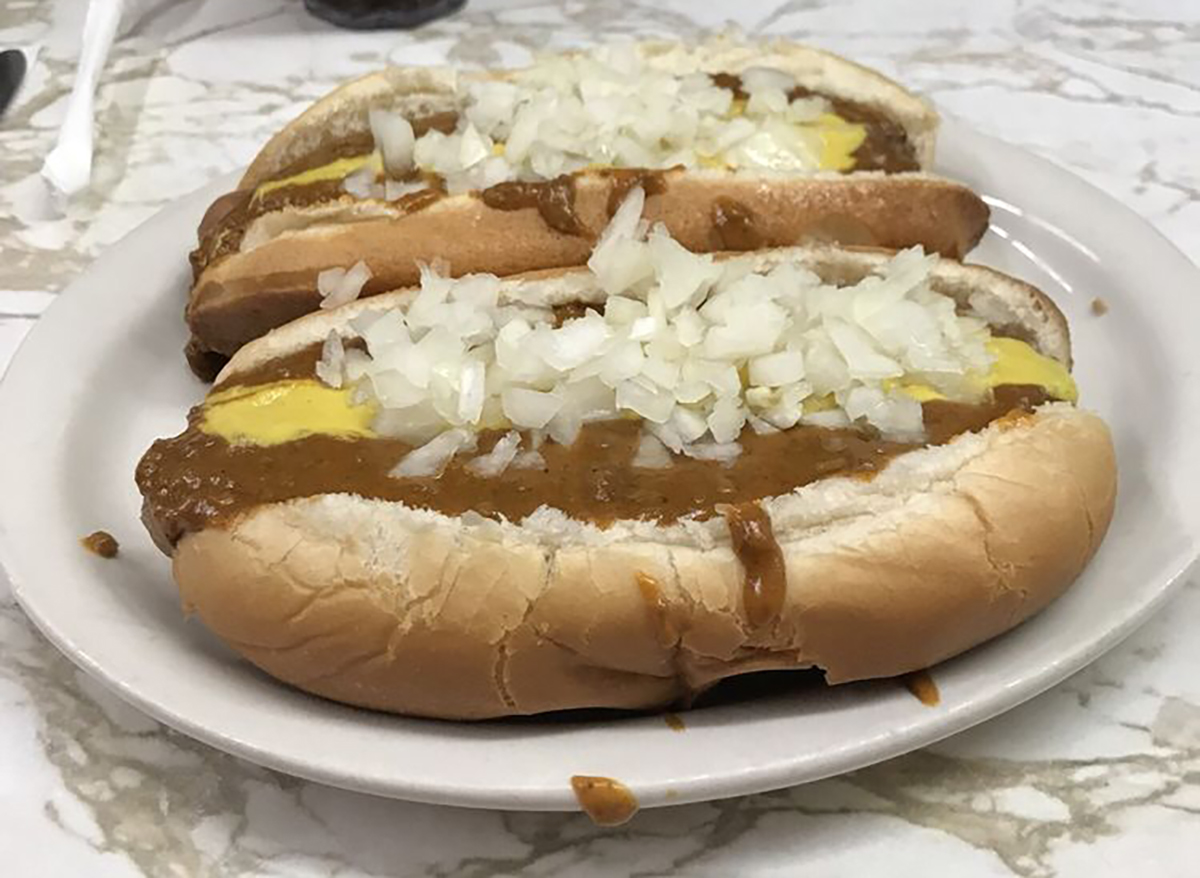 Every day in Detroit, Duly's Place is creating plates of food for hungry locals and travelers. Some menu staples include chili and onion hot dogs, pancakes, and the fan-favorite Mexican omelet.
MINNESOTA: Lange's Cafe in Pipestone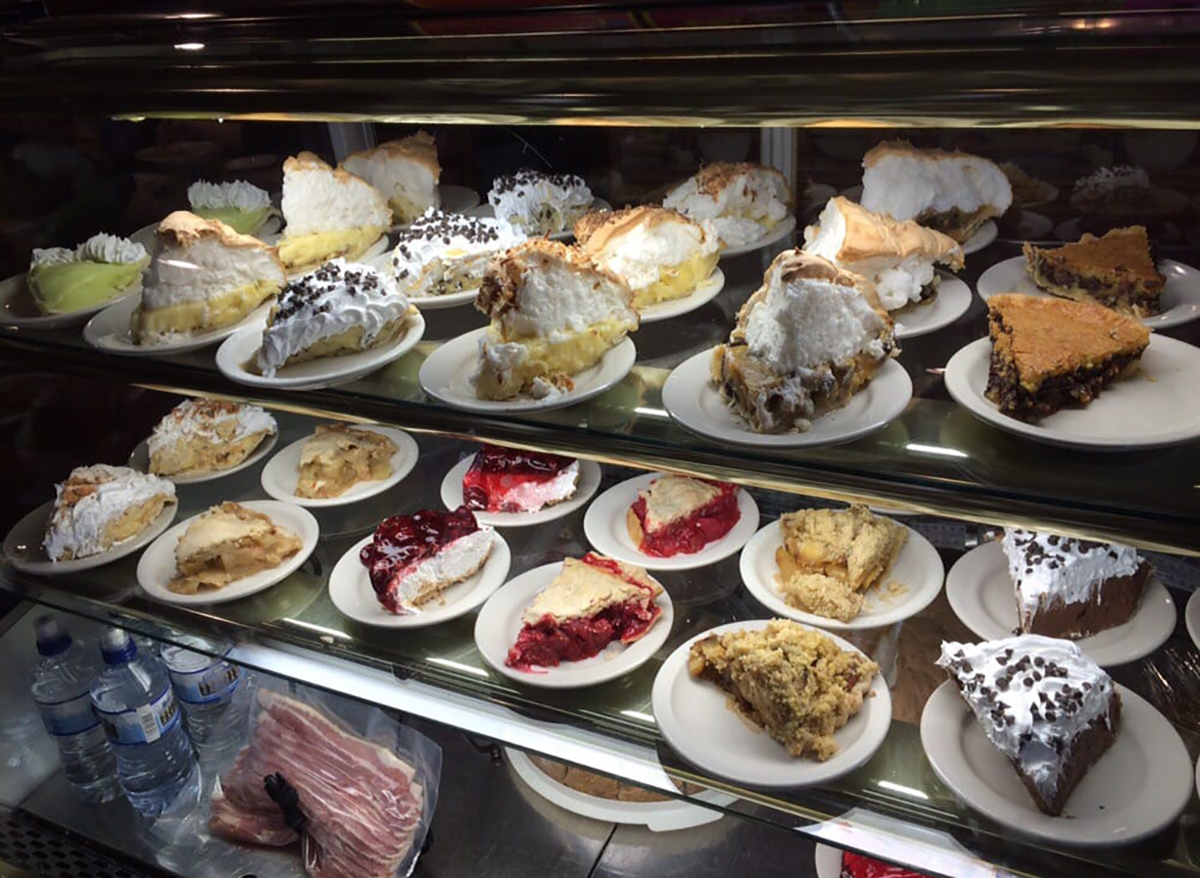 Lange's Cafe in Pipestone is serving hungry people some comfort food to fill your soul and your stomach. Think of things like pot roast, pork sandwiches, and Dutch apple pie, all of which are on the menu at this 24-hour restaurant.
MISSISSIPPI: Waffle House
There's absolutely nothing wrong with stopping in at a chain restaurant that's 24-hour while traveling. Waffle House is known for its super-crispy waffles and hash browns and for the hot pot of coffee that's always brewing. The best part about Waffle House is they aren't just in Mississippi, so you can find one wherever you are in the South.
MISSOURI: Hayes Hamburger and Chili in Kansas City
Chili dogs, hotdogs, burgers, and fried everything is on the menu at Hayes Hamburger and Chili in Kansas City. The 24-hour restaurant is cash-only, so be sure to bring a few bucks for your meal and to tip your waitstaff.
MONTANA: Shellie's Country Cafe in Helena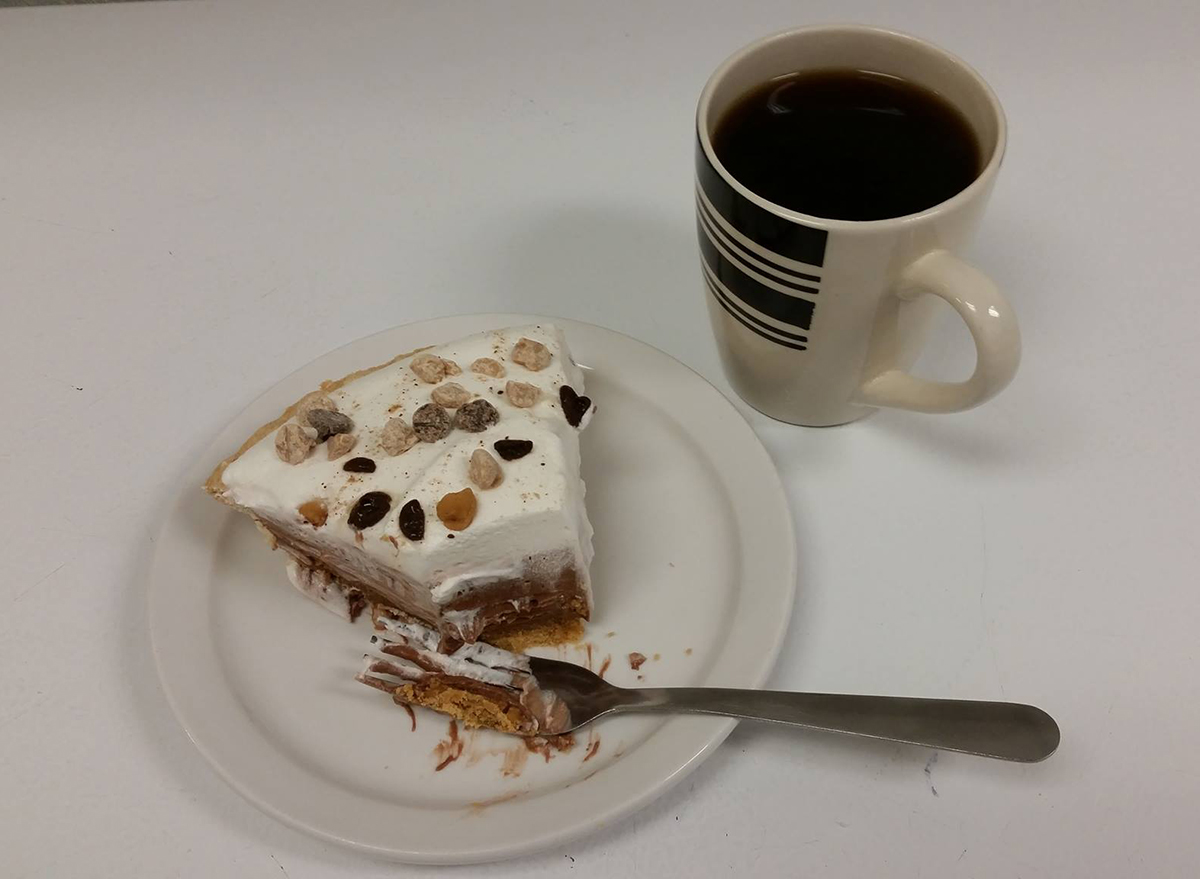 Diners are usually filled with locals and travelers, along with a case full of pies, and Shellie's Country Cafe is no different. One unique pie on the menu is the sour cream and raisin pie, which looks like a custard or pudding-based pie with dots of raisins sprinkled throughout.
NEBRASKA: Hi-Way Diner in Lincoln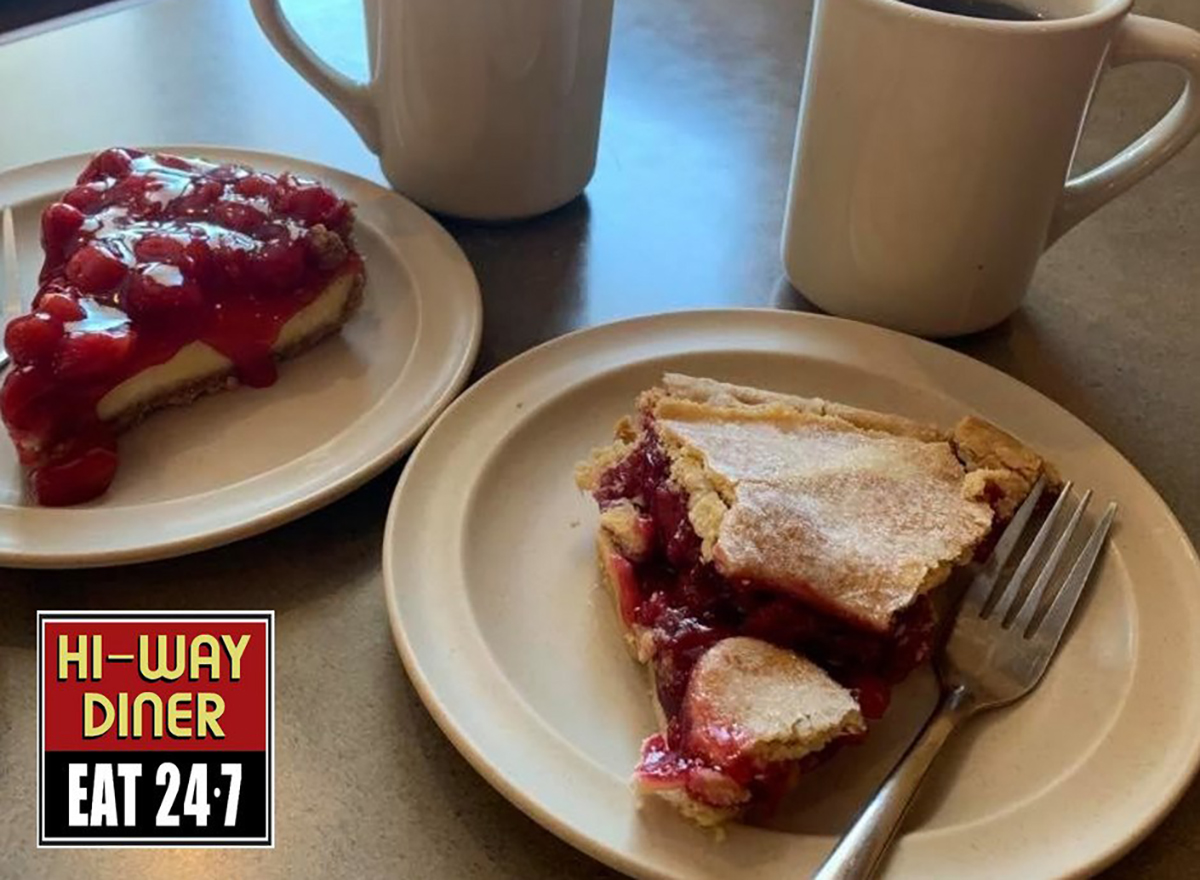 The Hi-Way Diner is a cozy spot located in Lincoln. The diner is known for its magic toast, which is just a fancy, albeit fun, way to say what type of bread you want, whether it's French toast or rye toast or something else completely.
NEVADA: Cafe Americano in Las Vegas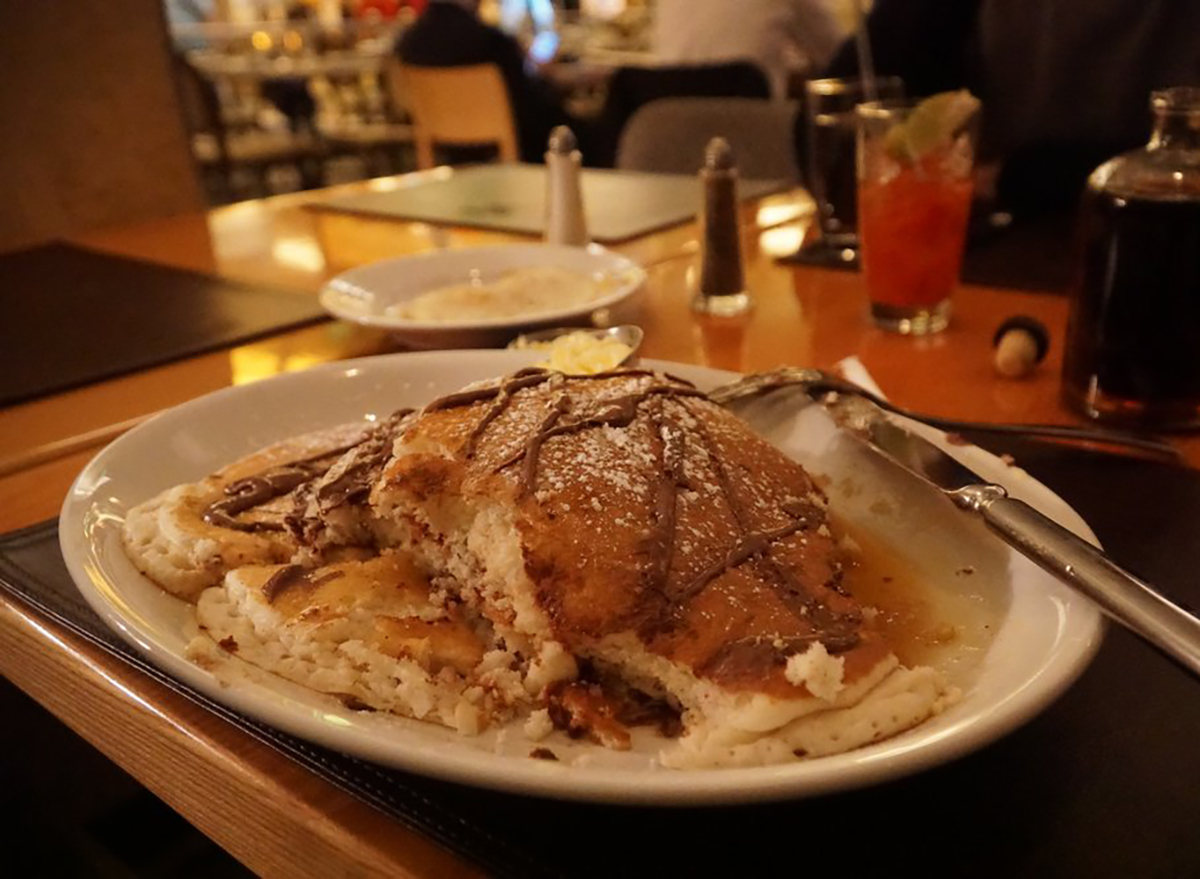 Las Vegas should be known as the city that never sleeps because so many places offer 24-hour everything. Inside Caesar's Palace is the Cafe Americano, which is serving everything from chicken and waffles to late-night cheeseburgers.
NEW HAMPSHIRE: Red Arrow Diner in Manchester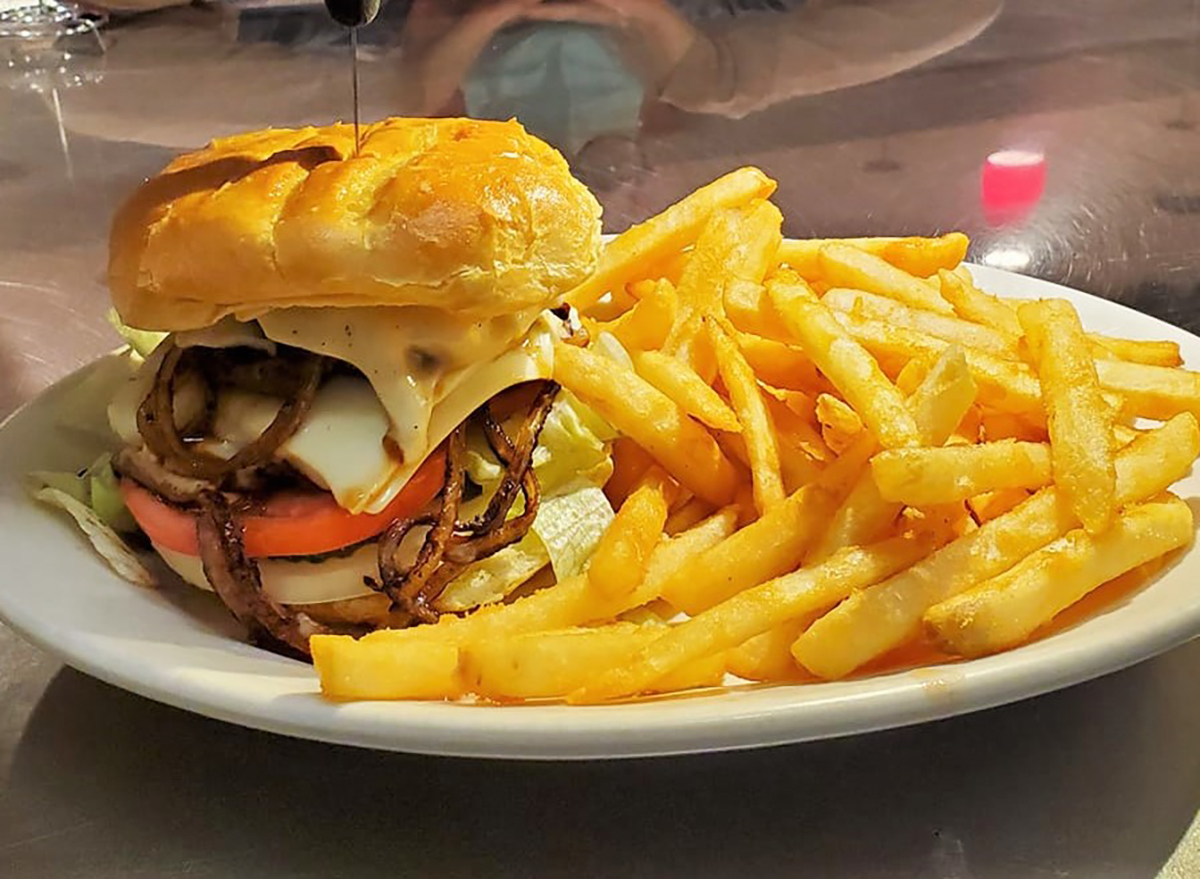 Red Arrow Diner is a Manchester staple serving steak tips and eggs for breakfast, along with the original hamburger sandwich that's topped with gravy. The restaurant is super kitschy and retro and has been open since 1922.
NEW JERSEY: Broadway Diner in Bayonne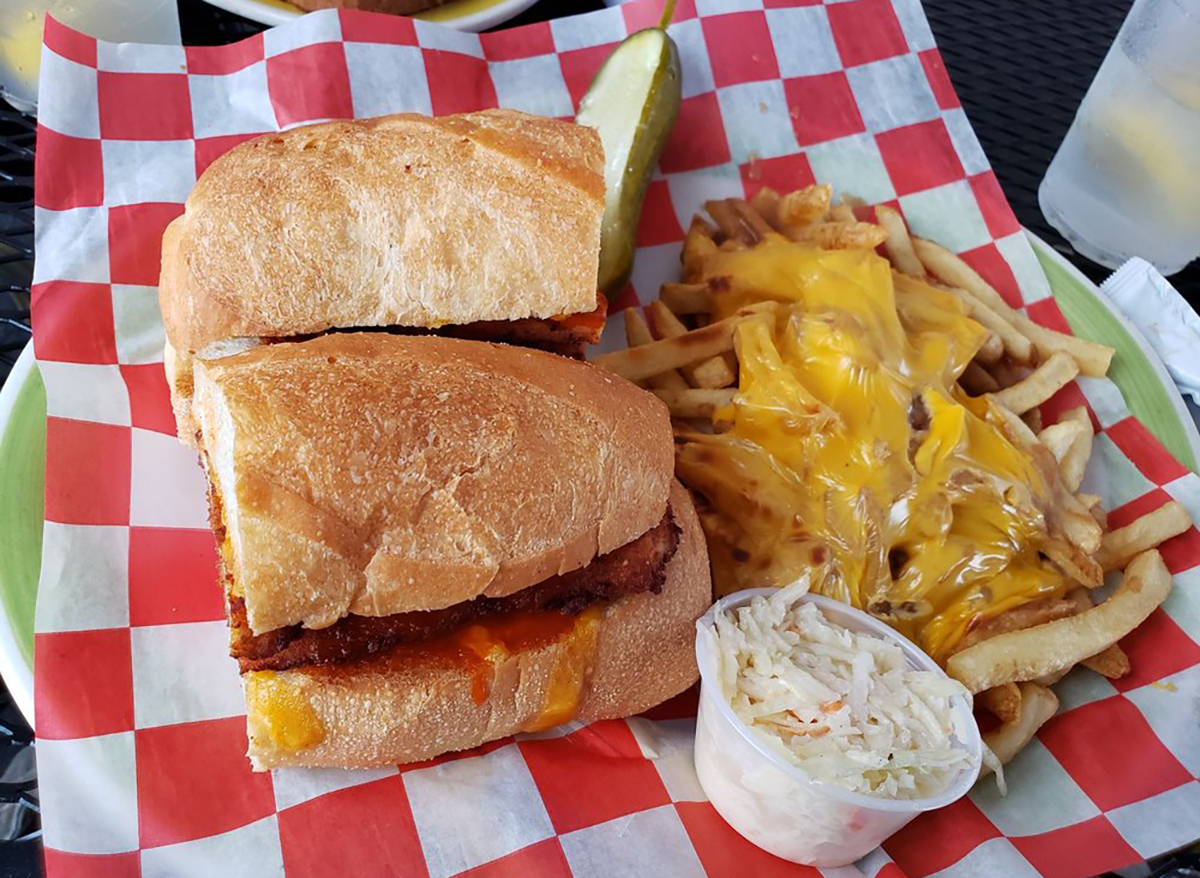 Bayonne is home to the Broadway Diner, which is home to the "world's best pancakes." While you can be the judge of that, some of the other menu items worth taking a look at are the Philly cheesesteak and the chicken parm sub.
NEW MEXICO: Penny's Diner in Belen
Penny's Diner in Belen is serving up 1950s retro decor alongside a menu filled with homestyle favorites like chicken-fried steak, meatloaf, and all-day breakfast. Do not leave without trying a malt or milkshake that's been made with the best quality ice cream.
NEW YORK: Veselka in New York City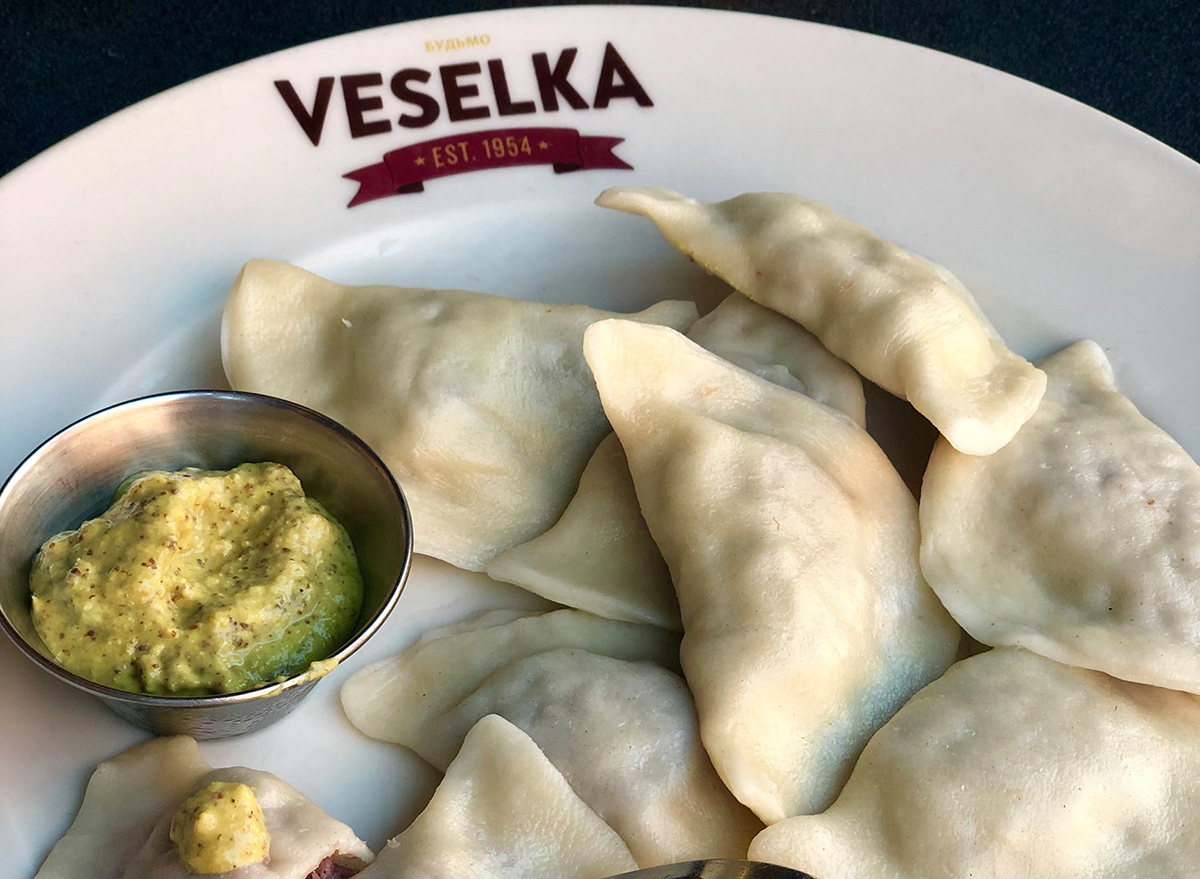 Located in the East Village of New York City is Veselka, a Ukranian coffee shop that makes tasty treats and serves them to loyal customers every day. A few favorites at this unique 24-hour restaurant include potato dumplings called halushky and the cherry and cheese pierogi bowl.
NORTH CAROLINA: Midnight Diner in Charlotte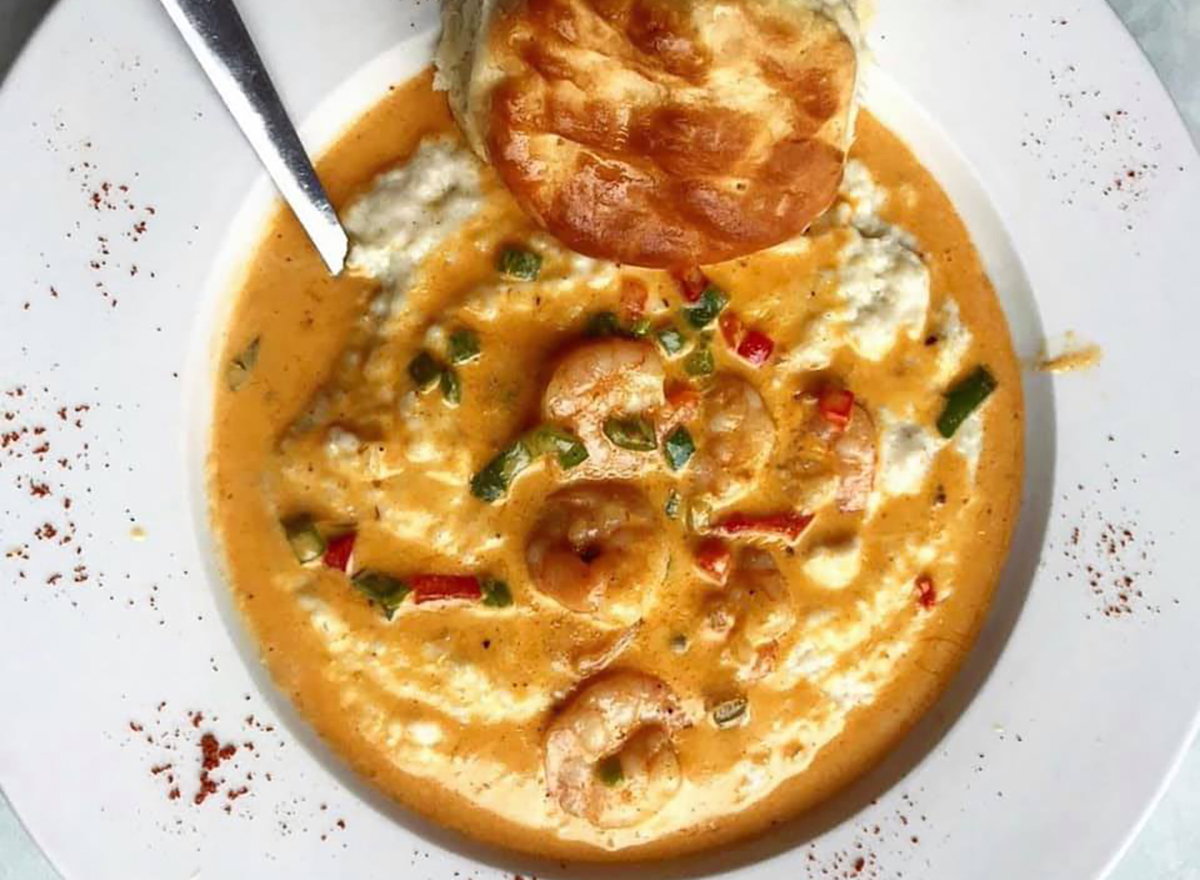 Charlotte is a major foodie city, but when you want to get away from the Champagne glasses and hip takes on traditional dishes, head to Midnight Diner. The 24-hour restaurant serves things like club sandwiches and chicken and waffles that feel like your mom made them for you.
NORTH DAKOTA: Kroll's Diner in Fargo
German food has become an American favorite with things like bratwurst and sauerkraut gracing menus across the country. One place serving international cuisine 24 hours a day is Kroll's Diner, where diners can sip on knoephla soup and munch on reuben sandwiches.
OHIO: Fitzy's Old-Fashioned Diner in Columbus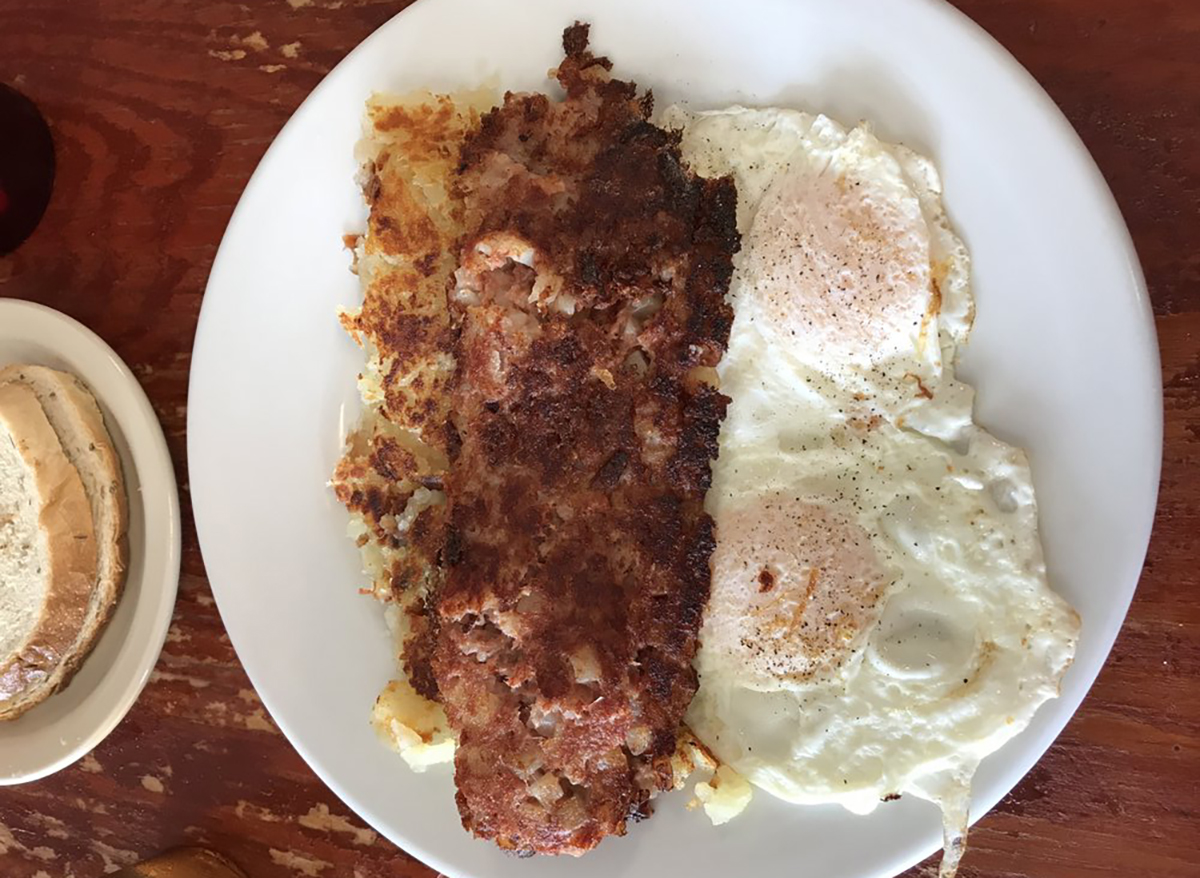 From the moment you walk into Fitzy's Old-Fashioned Diner, you know you're about to step back in time to the golden age of diners. The place is known for its meatloaf, which is also made into meatloaf sandwiches smothered with brown gravy.
OKLAHOMA: Perry's Restaurant in Oklahoma City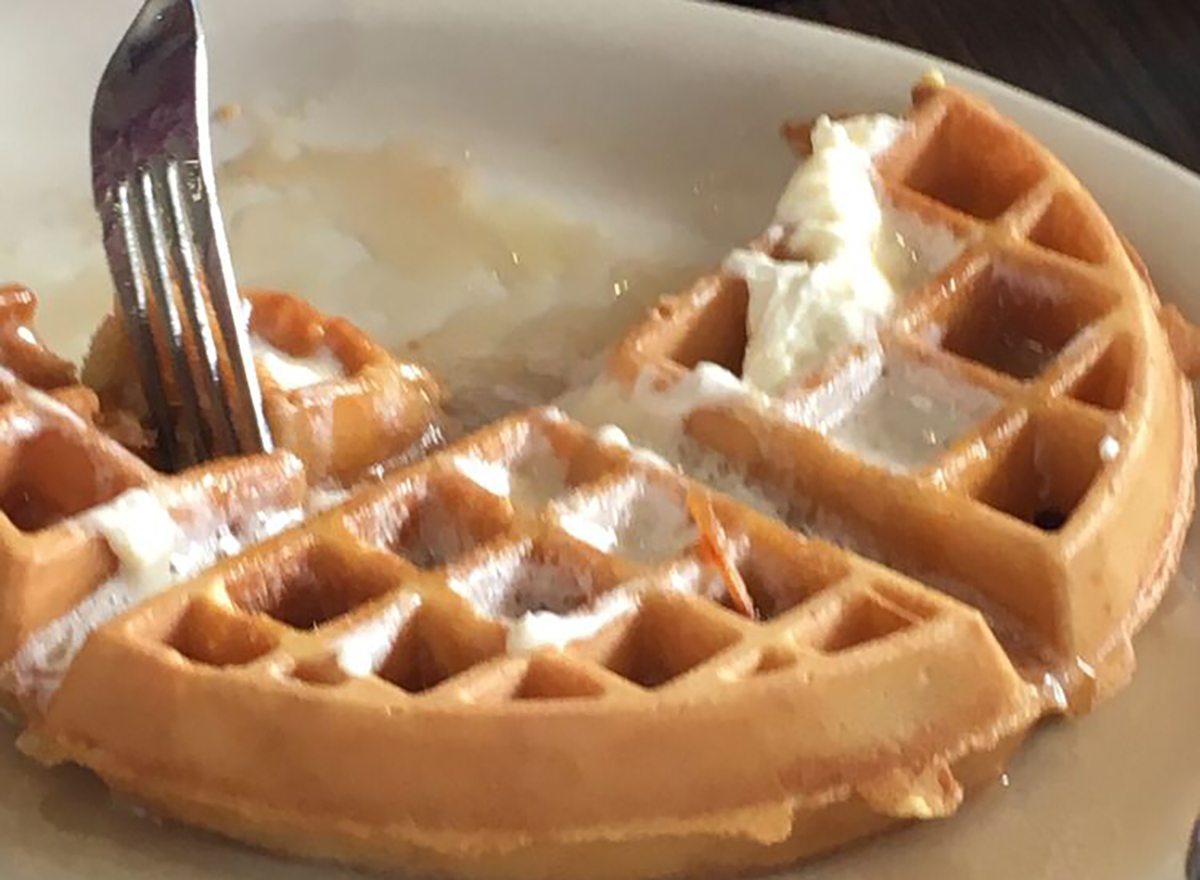 Perry's Restaurant is nothing fancy, but the food that's made in the tiny kitchen is a crowd-pleaser. Do not skip the fried mushrooms or the super-filling hamburger steak with fries.
OREGON: The Original Hotcake and Steak House in Portland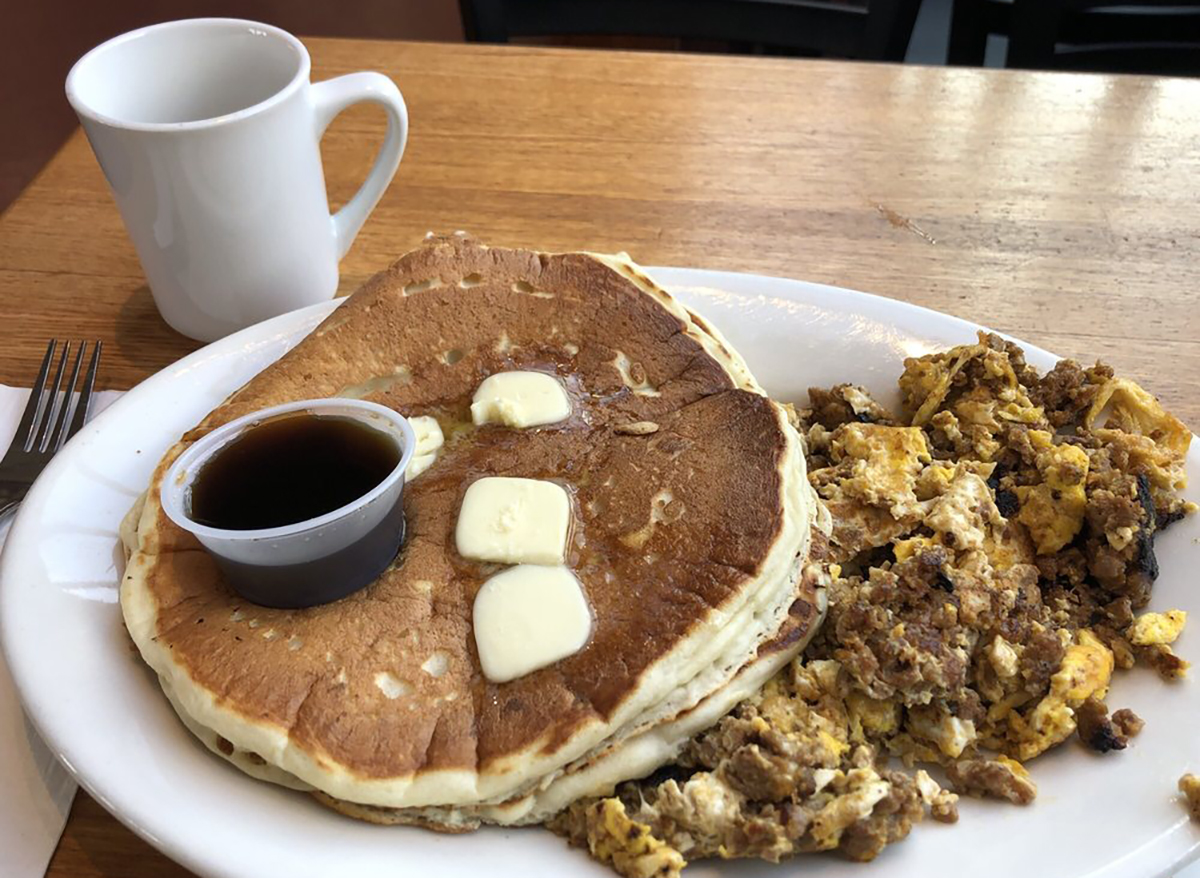 The Original Hotcake and Steak House is a majorly upgraded IHOP serving up stacks of pancakes, loaded fries, and full American breakfasts to hungry customers. The Portland fixture is a local breakfast spot worth stopping at while visiting the great northwest.
PENNSYLVANIA: The Dining Car and Market in Philadelphia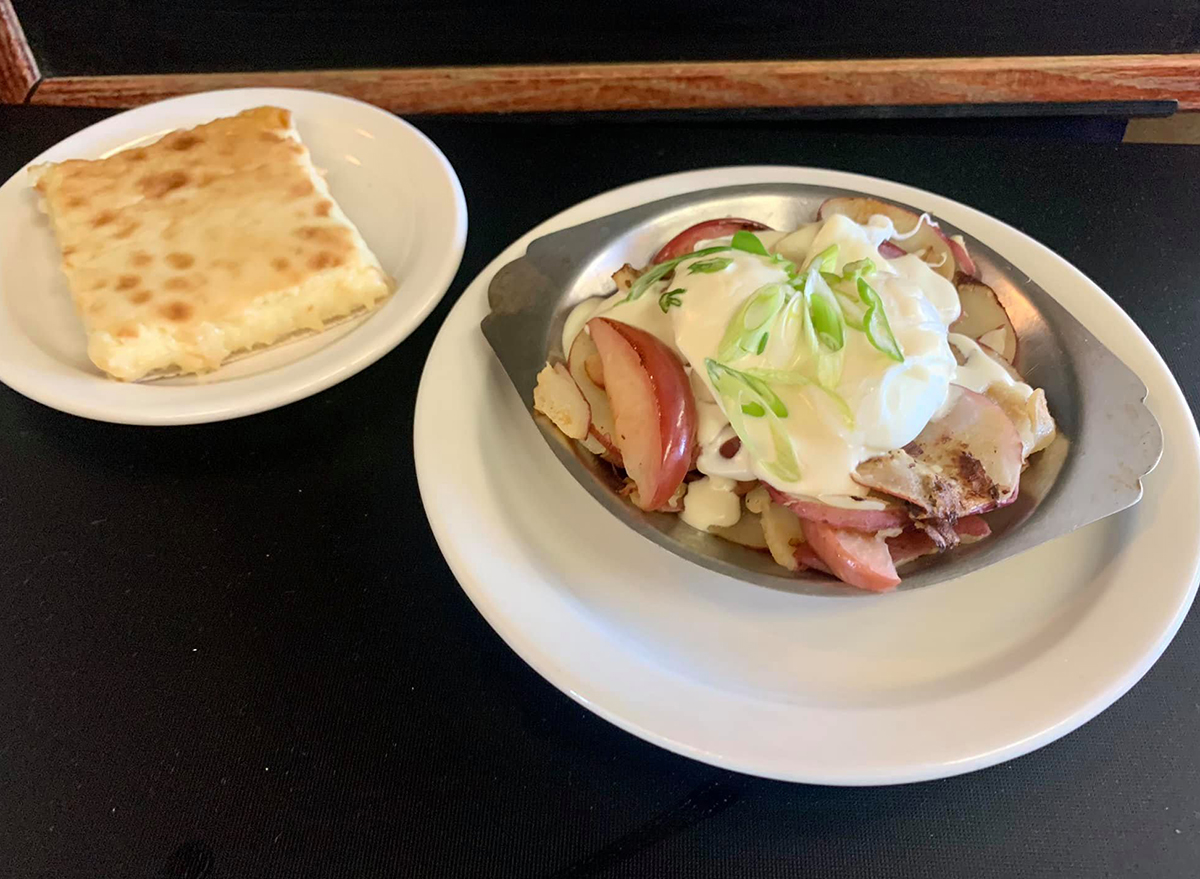 Another "Triple D" location is The Dining Car and Market in Philadelphia. No matter what time of day you go, you can get things like veal parmesan; chipped beef and gravy; and the local delicacy, scrapple.
RHODE ISLAND: Patriots Diner in Woonsocket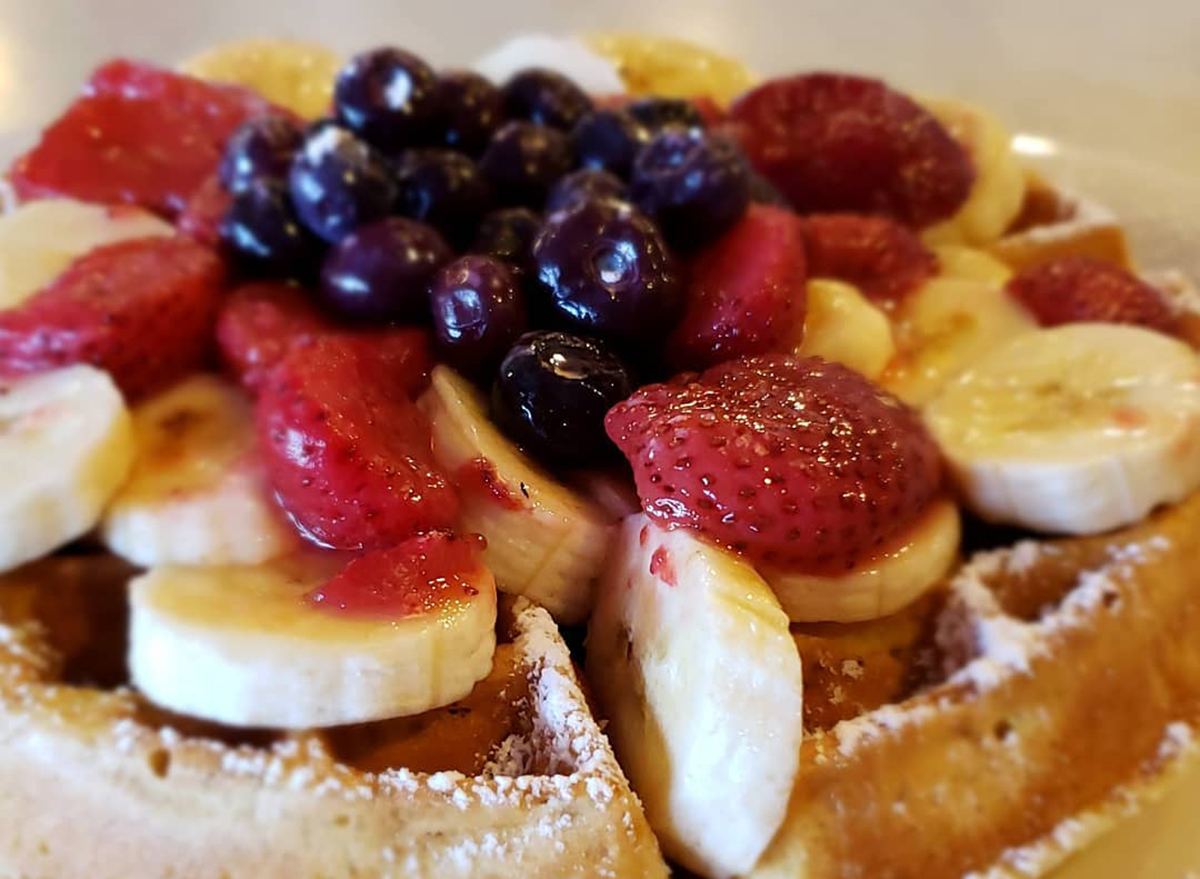 Giant omelets with just about any filling item you can imagine, roast beef sandwiches, and gyros are all on the menu at Patriots Diner in Woonsocket. The classic diner is one of just a few left in the country that looks like an old chrome train car.
SOUTH CAROLINA: Hilton Head Diner Restaurant on Hilton Head Island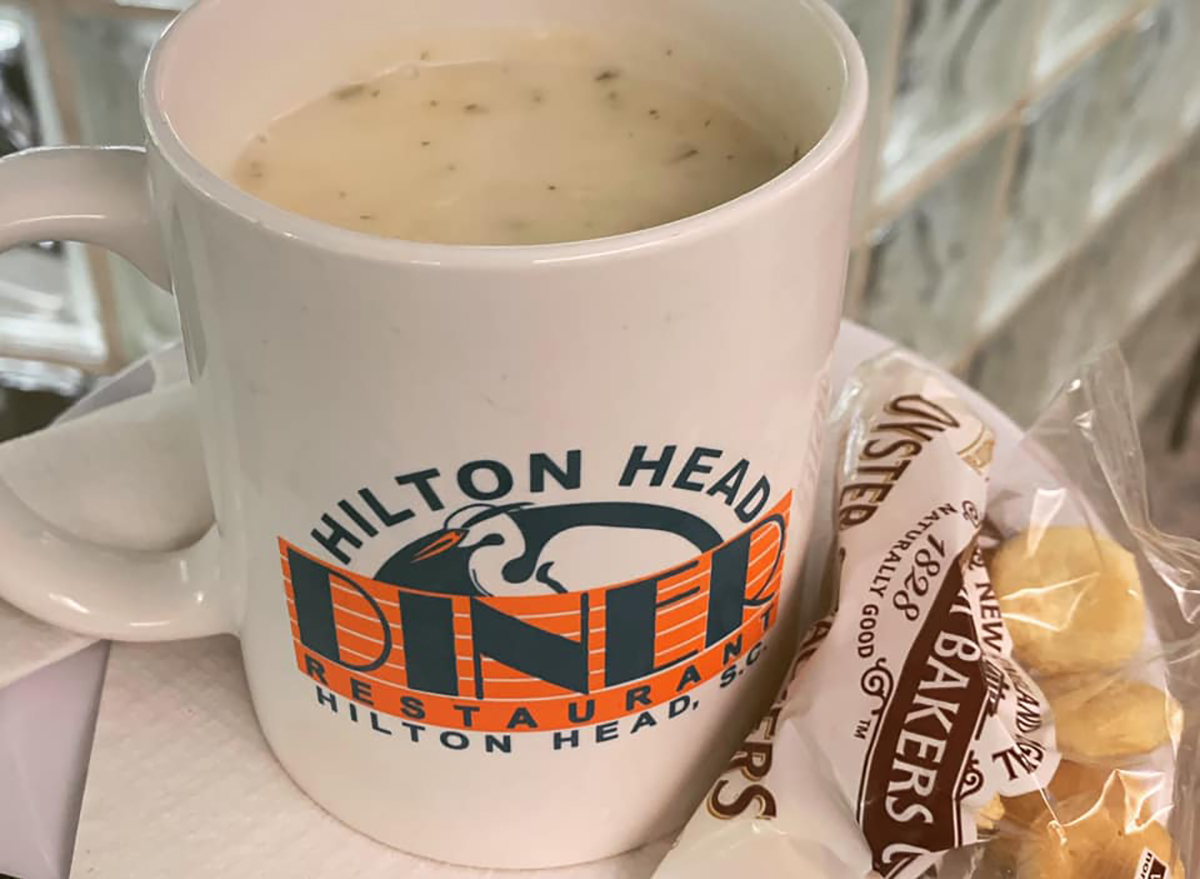 Hilton Head Diner is a quintessential beach diner serving up quick bites to eat before heading out with your family to the beach. The menu is quite extensive with wraps, clam chowder, burgers, and big breakfast plates.
SOUTH DAKOTA: Giliberto's Mexican Taco Shop in Sioux Falls
When you think of Sioux Falls, you likely think of open roads and lots of wildlife. But you should also think of Mexican food, specifically Giliberto's Mexican Taco Shop. This 24-hour restaurant is making fresh tamales and homemade enchiladas that will satisfy any cravings you have while on the road.
TENNESSEE: E's 24 Hour Cafe in Memphis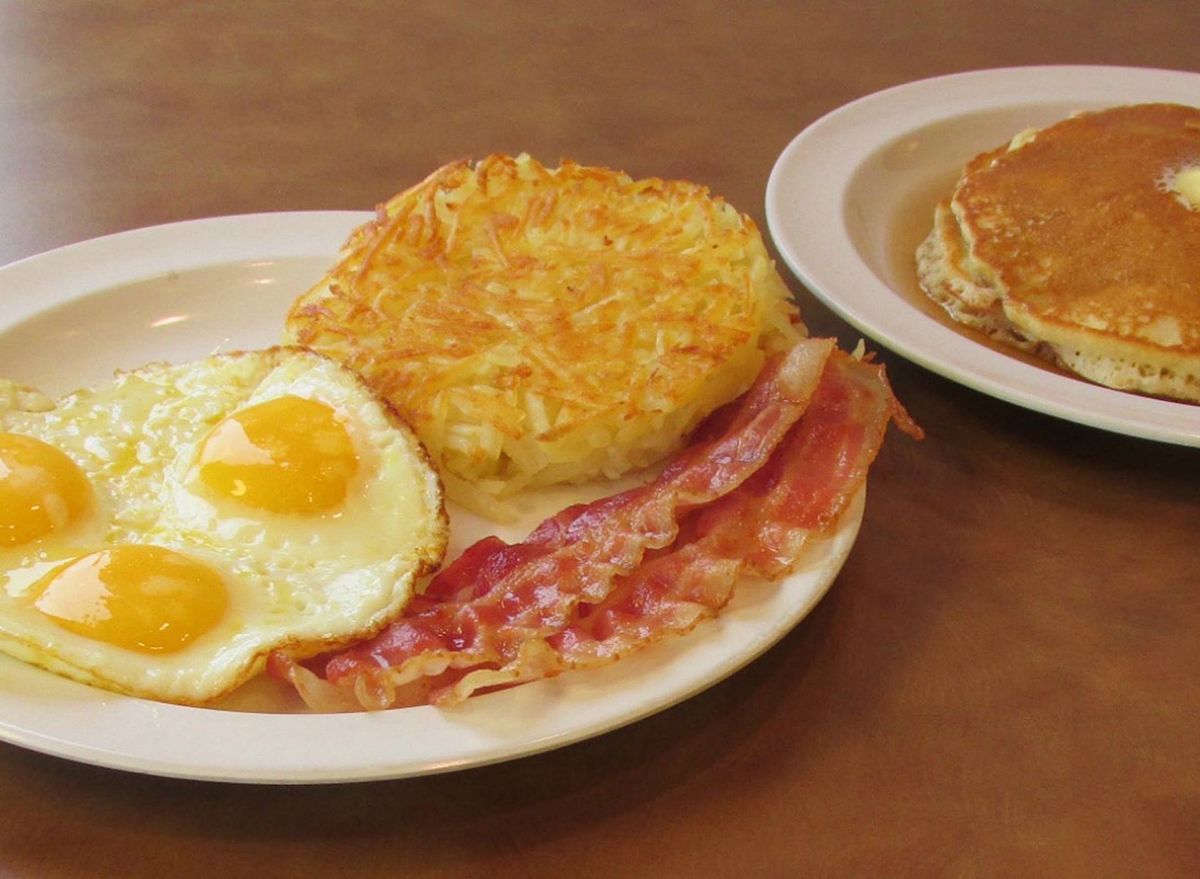 After a late night listening to live music or taking in the local sites E's 24 Hour Cafe in Memphis is the go-to spot. The restaurant has a fairly simple menu of breakfast staples like eggs and hash browns, along with patty melts and catfish sandwiches for lunch.
TEXAS: Katz's Never Kloses in Houston
Everything is bigger in Texas, and that includes diners like Katz's Never Kloses. The chic diner offers everything from imported pasta dishes to waffle sandwiches served 24 hours a day.
UTAH: Belgian Waffle and Omelet Inn in Midvale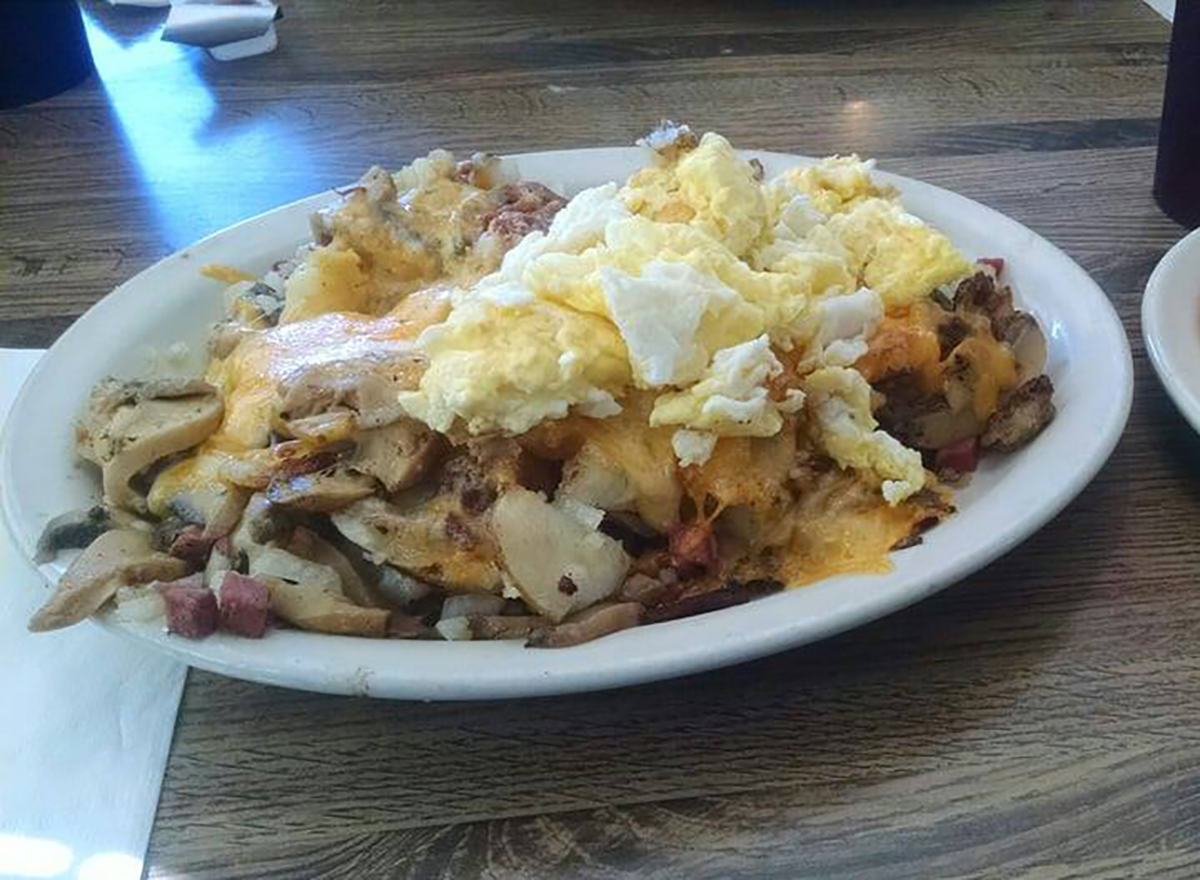 Breakfast is the name of the game at the Belgian Waffle and Omelet Inn in Midvale. Regulars at the restaurant praise their garbage hash which is a big plate of just about everything all mixed together and topped with cheese.
VERMONT: P & H Truck Stop in Wells River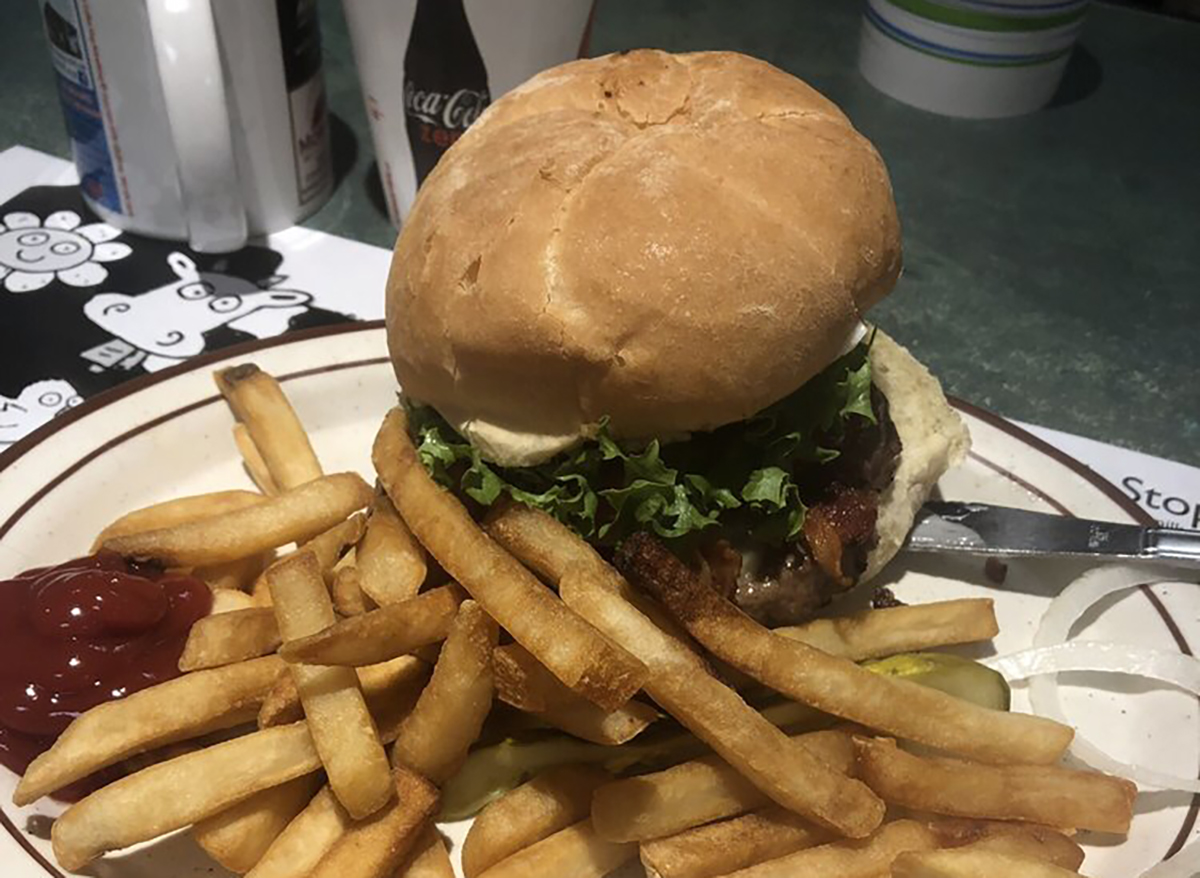 This 24-hour spot serves all the diner classics you'd expect. Think pie, burgers and fries, breakfast food, and more.
VIRGINIA: Tosokchon in Annandale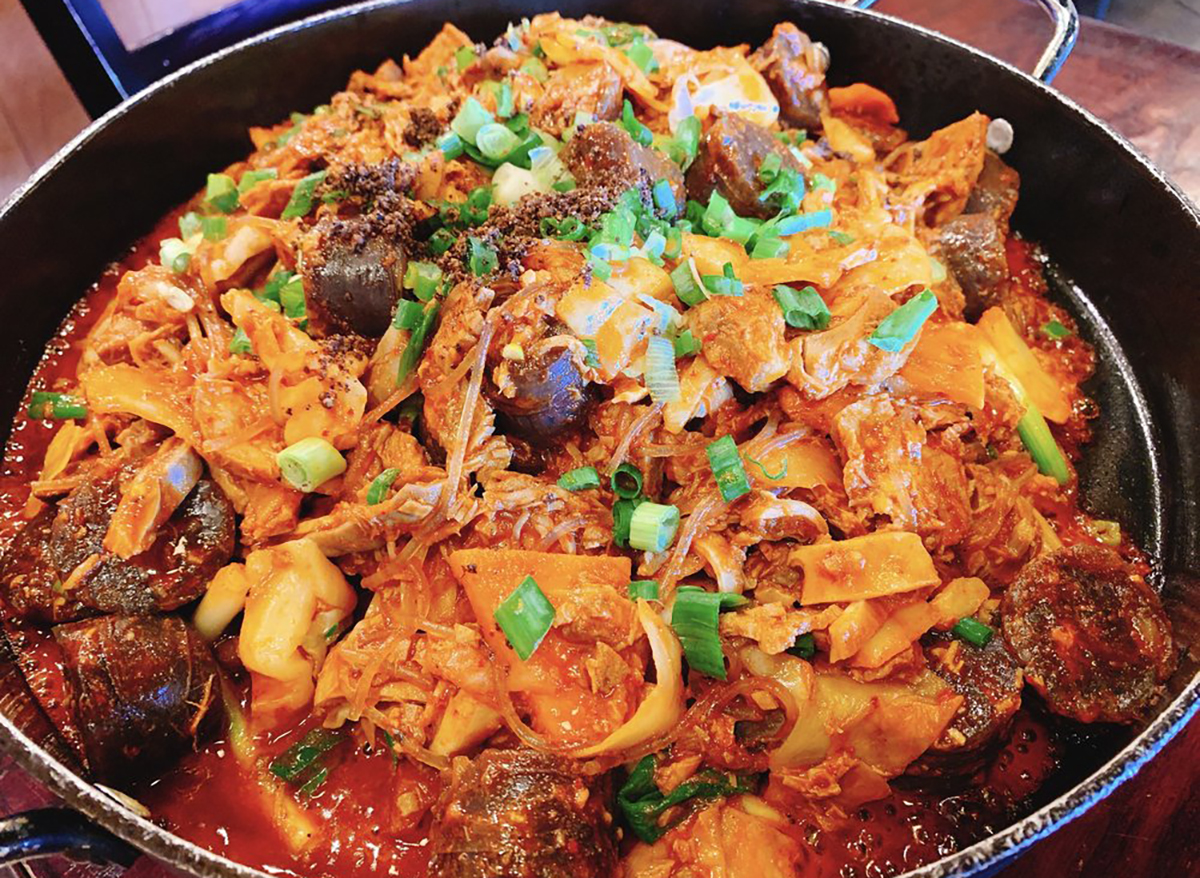 Traditional Korean dishes are the star at Tosokchon. The menu is filled with sweet and savory items like bulgogi beef, dolpan bibimbap, and kimchi jeon. Do not skip this restaurant if you are in the area.
WASHINGTON: Lost Lake Cafe and Lounge in Seattle
People who live in Seattle head to Lost Lake Cafe and Lounge for the laid-back vibes and the consistent menu. Favorites include the salmon cake benedict and crispy cod sandwich served on a fresh ciabatta roll.
WEST VIRGINIA: Dwight's of St. Albans in St. Albans
Stopping in at Dwight's of St. Albans is a slice of Americana served up to hungry customers. The menu features items like meatloaf, super full omelets, and piled high hamburgers with melty cheese.
WISCONSIN: Omega Restaurant in Milwaukee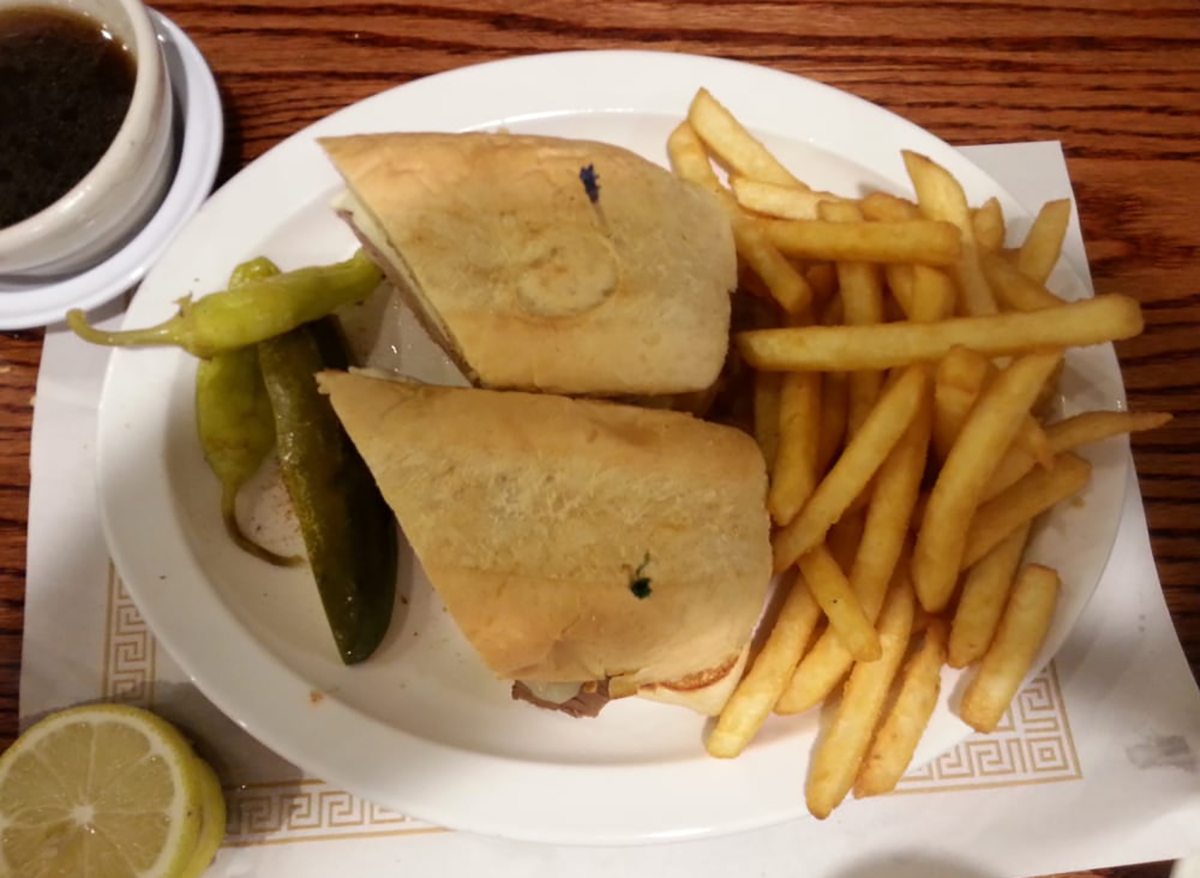 Get a taste of multiple cultures at Omega Restaurant in Milwaukee. The 24-hour spot features plates of Mexican, American, and Greek food to curb your appetite after a late night of bar hopping, or traveling to get to your hotel after a flight.
WYOMING: Penny's Diner in Cheyenne
The classic diner car feel is on full display at Penny's Diner in Cheyenne. The restaurant serves up yummy milkshakes, burgers, and chicken fried steaks that are worth the detour if you're in Wyoming.
Megan duBois is a food and travel journalist with bylines at Forbes, Insider, Delish, Popsugar, SmarterTravel, Travel and Leisure and more.
Read more