6 Once-Favorite Fast-Food Items We Don't Eat Anymore
Even the most promising fast-food orders can sometimes struggle to change with the times.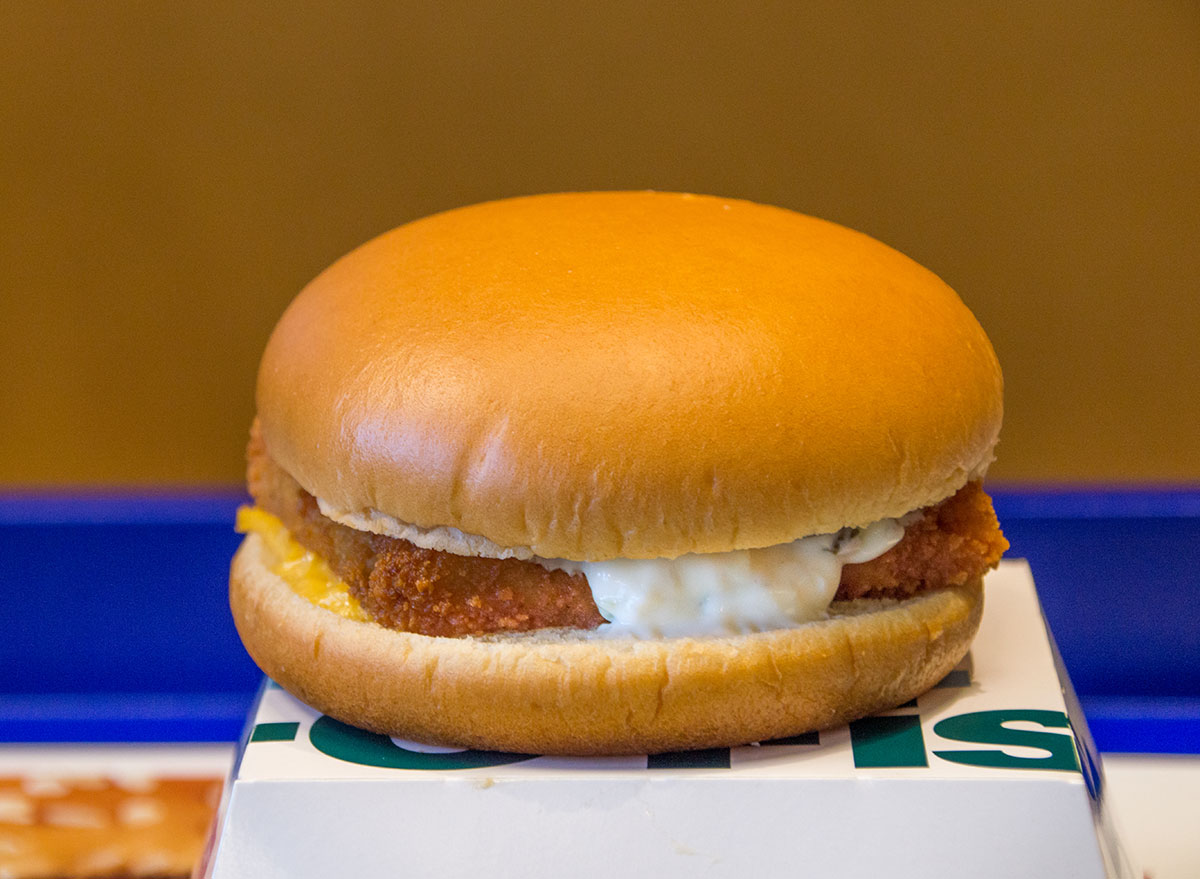 Discovering a hot new item at your favorite fast-food joint feels like you just struck gold. These items may have attracted a ton of buzz when they first launched, or slowly snuck up on you when you least expected it. Over time, the novelty fades—some of these items slowly disappear from menus and morph into limited-time or seasonal menu options that stir up diners, like the McDonald's McRib or the KFC Double Down. In other cases, many fast-food creations that once hit the spot slowly lose momentum and popularity amongst restaurant patrons. Restaurants drop some of these items from their menus, but others continue to skirt by thanks to a few die-hard fans. Many of these fast-food orders that continue to hang on by a thread have a resurgence every once in a while, but diners everywhere still wonder how these foods and drinks keep making it onto permanent menus.
Eat This, Not That! scoured menus nationwide to narrow down which once-great 6 fast-food orders can now barely find a crowd. Some of these options pop up at chain empires that show no sign of slowing down, while others grace the menu at 7 Once Favorite Fast-Food Chains We Rarely Visit Today. It's only a matter of time until these orders disappear forever, so if you count yourself as a fan of any of these items, make sure to pick them up while you can!
Culver's Harvest Veggie Burger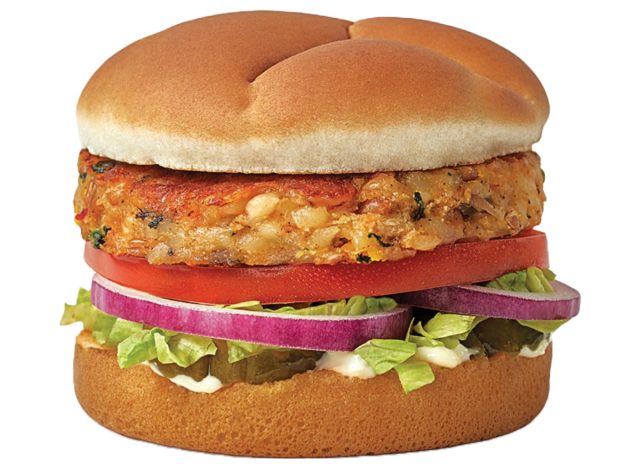 PER VEGGIE BURGER
: 590 calories, 25 g fat (10 g saturated fat), 60 mg cholesterol, 1,075 mg sodium, 72 g carbs, (6 g fiber, 9 g sugar), 19 g protein
Culver's made its name by serving up ButterBurgers, but that didn't stop the fast-food chain from expanding into new culinary territory. When the company first started experimenting with veggie burgers, it looked like it had a hit on its hands. According to Restaurant Business, the company initially struggled to find the right composition for their veggie patties, had to deal with transportation issues, and tested the item across the country during the height of the COVID-19 pandemic. After 12 different patty recipes, the company ended up with an all-veggie burger that made waves with consumers. Reddit users even celebrated the arrival of the burger, and many rushed out to see if it could live up to the hype.
Even though the burger attracted a ton of attention, fans eventually lost interest. In a recent Mashed poll, 38% of respondents agreed that this menu item ranked as one of the worst sandwiches on Culver's menu. Finding a good veggie burger is hard; knowing your way around the 30 Best and Worst Veggie Burgers can make all the difference when you have to decide between a superior store brand and Culver's take on the classic sandwich.
McDonald's Filet-O-Fish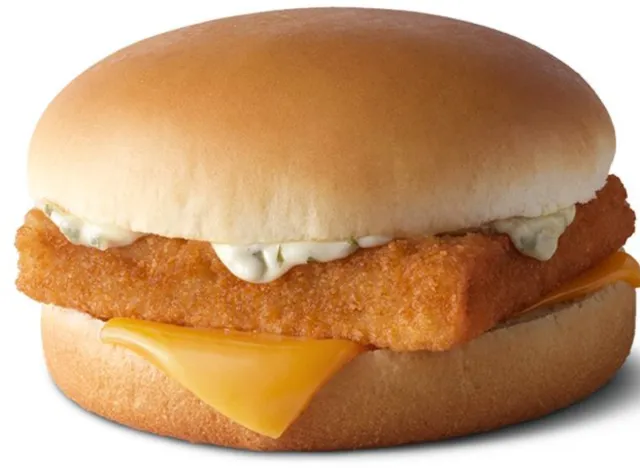 PER SANDWICH
: 390 calories, 19 g fat (4 g saturated fat), 40 mg cholesterol, 580 mg sodium, 39 g carbs, (2 g fiber, 5 g sugar), 16 g protein
When the Filet-O-Fish first hit McDonald's menus back in the 1960s, the sandwich had some stiff competition. Reader's Digest reports that a McDonald's employee created this item to attract customers who didn't eat meat on Fridays. Ray Kroc, the entrepreneur who helped transform McDonald's into a powerhouse fast-food empire, caught wind of this menu addition and decided to test out an alternative sandwich—the hula burger. This vegetarian burger featured a pineapple in lieu of a beef patty but just couldn't sell like the newly-minted Filet-O-Fish. Thanks to the initial show of support, McDonald's earned its first permanent fish sandwich addition to the menu. This sandwich continues to sell particularly well during Lent, a religious season observed by Christians during which meat is not consumed on Fridays.
Despite the seasonal appreciation for the dish, the Filet-O-Fish ranks as one of the least popular items on McDonald's current menu. McDonald's polled readers on Twitter and learned that only 5.9% of respondents favored this fish sandwich. The fast-food chain probably doesn't have plans to cut this item off menus anytime soon, but the Filet-O-Fish certainly can't match its initial popularity.
Wendy's Chili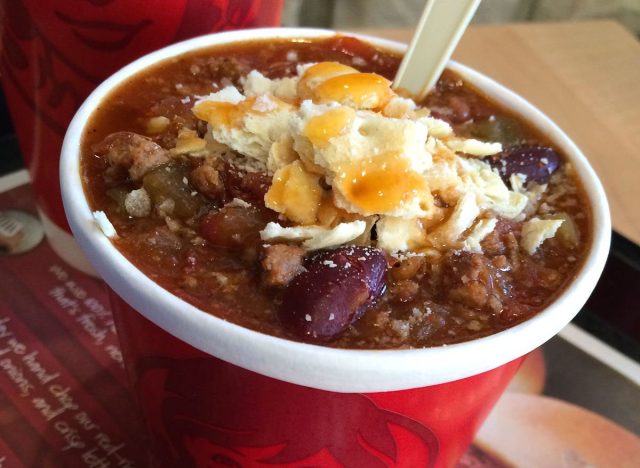 PER CUP
: 240 calories, 11 g fat (4.5 g saturated fat), 20 mg cholesterol, 910 mg sodium, 22 g carbs, (6 g fiber, 6 g sugar), 16 g protein
Ordering chili at a fast-food chain known for its burgers seems like an odd move, but that hasn't stopped Wendy's from doubling down and making sure that its signature chili stays on menus. When the restaurant first opened its doors, it decided that chili just made sense as a side item and has been dishing it up ever since.
While the chain initially found success with the chili, former employees of the chain have come forward and changed the public opinion on this side item. A Wendy's employee created a Reddit thread, claiming no one should eat the chain's chili, as it allegedly gets made with less-than-quality ingredients that made the user's stomach turn. Another Wendy's employee hit TikTok with a step-by-step guide of how the chain made their chili by chopping up old hamburger patties. The video caused a ton of followers to digitally retch and many vowed never to touch the side again.
If you crave some chili, don't feel like you have to settle for Wendy's take on the dish. Try out one of the 20 Best Healthy Chili Recipes for Weight Loss and discover a version you can make at home that works for your lifestyle.
Burger King's Impossible Whopper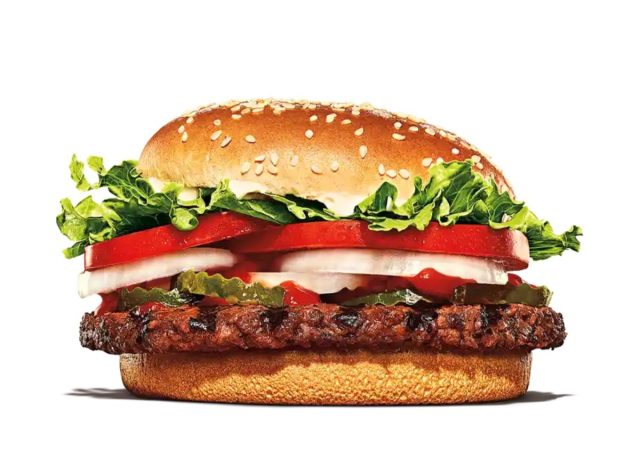 PER WHOPPER
: 652 calories, 35 g fat (9 g saturated fat), 17 mg cholesterol, 1,409 mg sodium, 62 g carbs, (6 g fiber, 14 g sugar), 32 g protein
For a time, Impossible Meat drummed up a ton of attention, had the power to really take on traditional beef burgers, and eventually found its place on mainstream fast-food menus nationwide. Burger King capitalized on this ingredient back in 2019 and attracted a ton of excited fans who couldn't wait to try an Impossible Whopper. In the early days of the burger's existence, some chains reportedly sold around 34,000 Impossible Whoppers daily, but the sandwich couldn't maintain this momentum.
By early 2020, CNBC reported that Impossible Whopper sales started to drop, and things only got worse. The Los Angeles Times found that the burger sold so poorly, Burger King had to slash the sandwich's price in order to keep it on the menu. The Impossible Whopper remains on menus nationwide, but it can't attract customers quite like how it used to.
Taco Bell Cinnamon Twists
PER SERVING
: 170 calories, 6 g fat (0.5 g saturated fat), 0 mg cholesterol, 115 mg sodium, 27 g carbs, (<1 g fiber, 10 g sugar), 1 g protein
Cinnamon Twists have graced Taco Bell's menu for years, causing many to wonder exactly what went into making this dessert. Over on TikTok, one fast-food employee showed off exactly how the chain whipped up this dessert, and to many viewers, it appeared that the creator deep fried noodles in order to create the product. While Taco Bell officially denied the use of pasta to create Cinnamon Twists, this viral video didn't surprise some. Over on Reddit, users almost unanimously agreed that this item ranked as the worst order you could make when you hit up Taco Bell. Taco Bell diners on another thread also noted that the product generally tastes bland and can't compare to other chains' cinnamon-packed desserts.6254a4d1642c605c54bf1cab17d50f1e
Cinnamon Twists have stayed on menus for decades, and nostalgia for the late '80s might be the only reason some continue to order this item. While many folks can't stand the cinnamon twists, they only rank as one of 4 Taco Bell Items Customers Say Are the Worst.
Subway Tuna Sandwich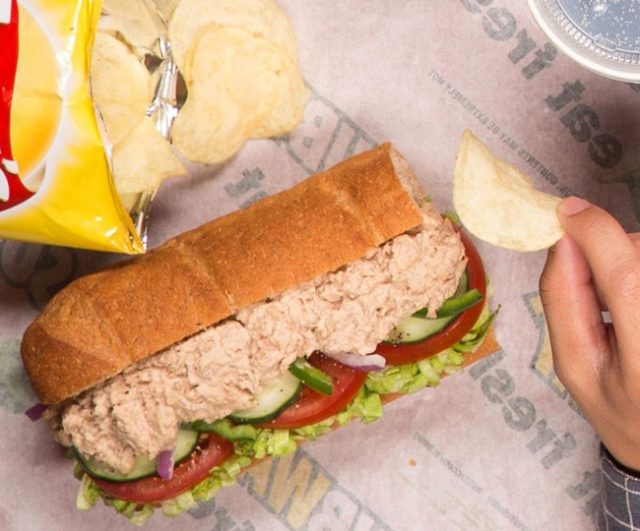 PER 6-INCH SANDWICH
: 430 calories, 25 g fat (5 g saturated fat), 40 mg cholesterol, 670 mg sodium, 37 g carbs (1 g fiber, 4 g sugar), 19 g protein
No sandwich fell from grace quite like the tuna sub sandwich from Subway. At face value, this sandwich looks like a traditional tuna fish salad sandwich, and diners appreciated the item. Problems began to form when some diners found that the sandwich, which claimed to use 100% tuna, allegedly contained filler and other ingredients, per NPR. This food fraud lawsuit stirred up a ton of controversy over the item, casting Subway in a particularly poor light. USA Today questioned the sandwich further when it ran a DNA test on the sandwich to find no tuna DNA in the menu item.
All of the bad press reflected particularly poorly on the item. According to a poll conducted by Mashed, 40% of respondents ranked Subway's Tuna Sandwich as the worst item on the menu. Numbers like that don't lie, and it might be some time before this sandwich rehabilitates its status in the public eye.
Tuna sandwiches don't have to be a mystery—making one at home proves much easier than navigating the menu at your local Subway and you don't have to try hard to whip up a Quick and Easy Italian Tuna Melt Recipe.