A PATRÓN Classic Margarita Recipe
You can't go wrong with a classic margarita recipe, thanks to PATRÓN.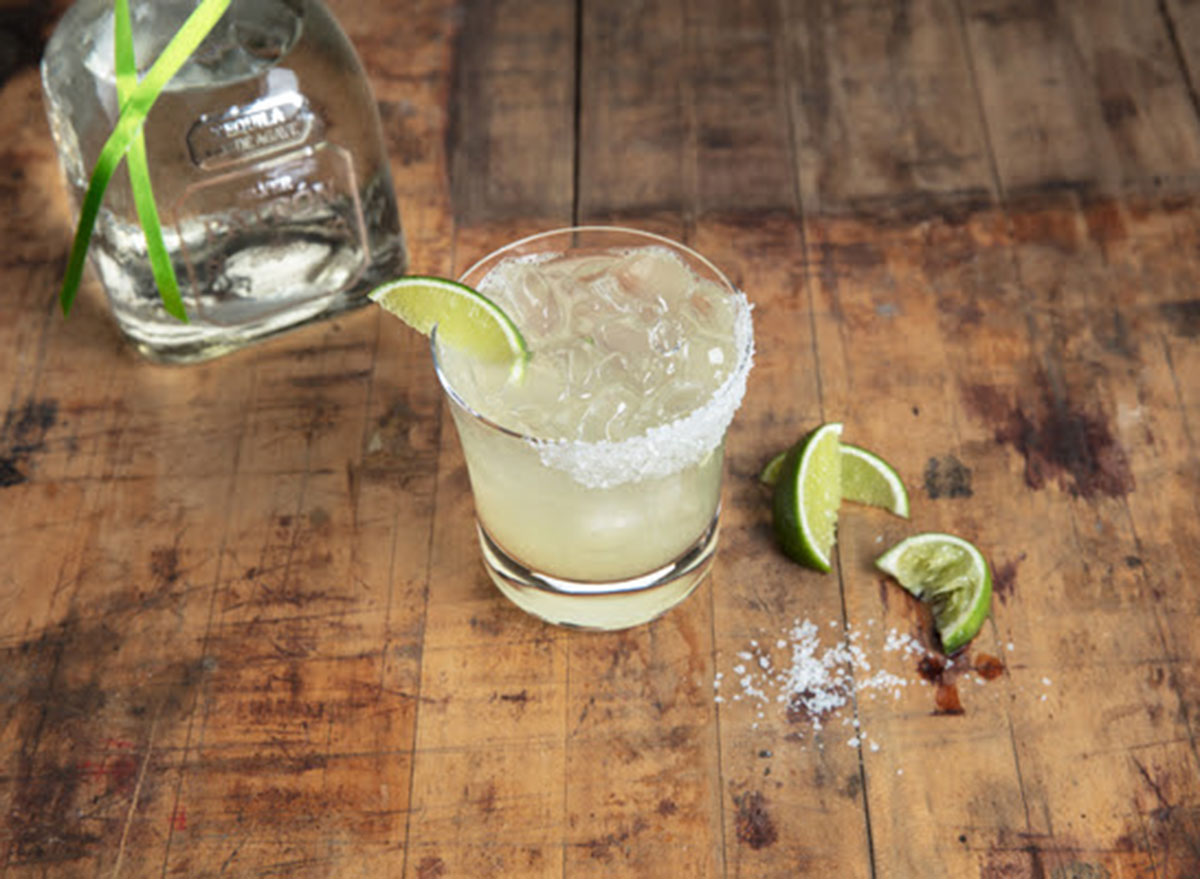 There are lots of different ways to make a margarita. Some recipes add in some extra sweetness like watermelon, while others like to compliment the simple syrup with a bit of a kick from jalapeños. No matter what you put into your margarita recipe, one thing's for sure, they're all delicious. But, sometimes you're just craving a classic option—and we get that. This recipe, courtesy of PATRÓN, is exactly that.
Your perfect classic margarita awaits featuring PATRÓN Silver and PATRÓN Citrónge Orange. For more healthy drinks, check out our 6 Best Healthy Margarita Recipes.
Serves 1
You'll Need
1.5 oz PATRÓN Silver
1 oz PATRÓN Citrónge Orange
.75 oz Fresh lime juice
.25 oz Simple syrup
Lime wedge for garnish
Kosher salt (optional)
How to Make It
Combine liquid ingredients in a cocktail shaker and shake vigorously with ice to chill.
Strain onto fresh ice in a rocks glass and garnish with a lime wedge.
Optionally, salt half the rim of the glass with kosher salt.
Sign up for the Eat This, Not That! newsletter to get daily recipes and food news in your inbox!
Eat This, Not That!
Inspired by The New York Times best-selling book series, Eat This, Not That! is a brand that's comprised of an award-winning team of journalists and board-certified experts, doctors, nutritionists, chefs, personal trainers, and dietitians who work together to bring you accurate, timely, informative, and actionable content on food, nutrition, dieting, weight loss, health, wellness, and more.
Read more about Eat This