7 Steps Restaurants Are Taking Right Now So You Can Dine Inside
Establishments need to take these precautions before opening their dining rooms again.
Many states have allowed restaurants to reopen, however, in more densely populated areas, dining is only permitted in outdoor settings.
When the time comes for all cities to allow customers to come inside eateries and eat in the dining area, restaurant owners will need to follow several steps to help ensure the risk of exposure to the novel coronavirus is as low as can be. Below, you'll see seven such steps that we've seen restaurant owners employ all across the country thus far that we think are great examples of what all establishments should be doing.
Reducing the number of tables in the dining room.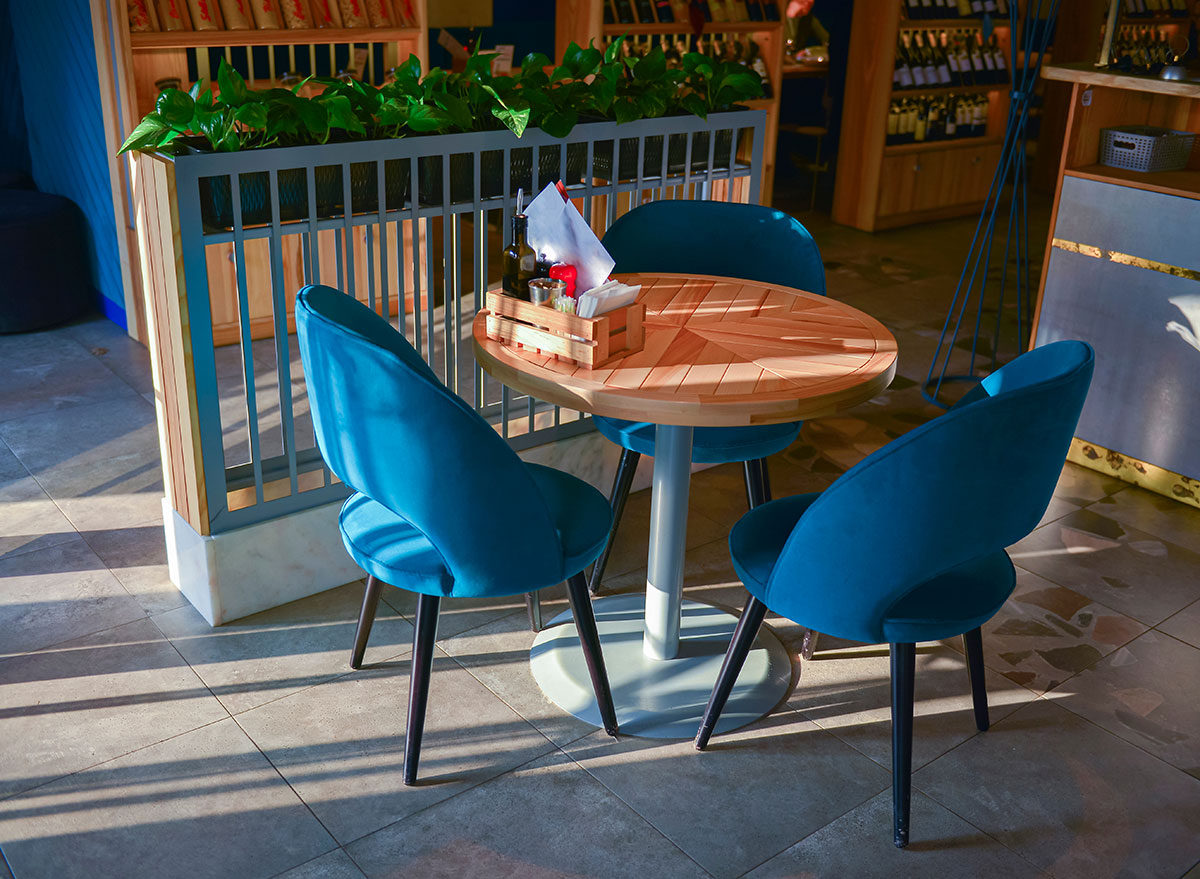 Removing excess tables in the dining room is a step that many restaurant owners are taking right now in order to make their establishment safer for guests to come in and dine. One of the key guidelines issued by the CDC is that tables must be kept six feet apart from one another. If that's not feasible with the normal number of tables, then the next best move is to just remove them entirely or put a cover over them indicating that customers cannot be seated there.
Moving extra tables outside to the patio.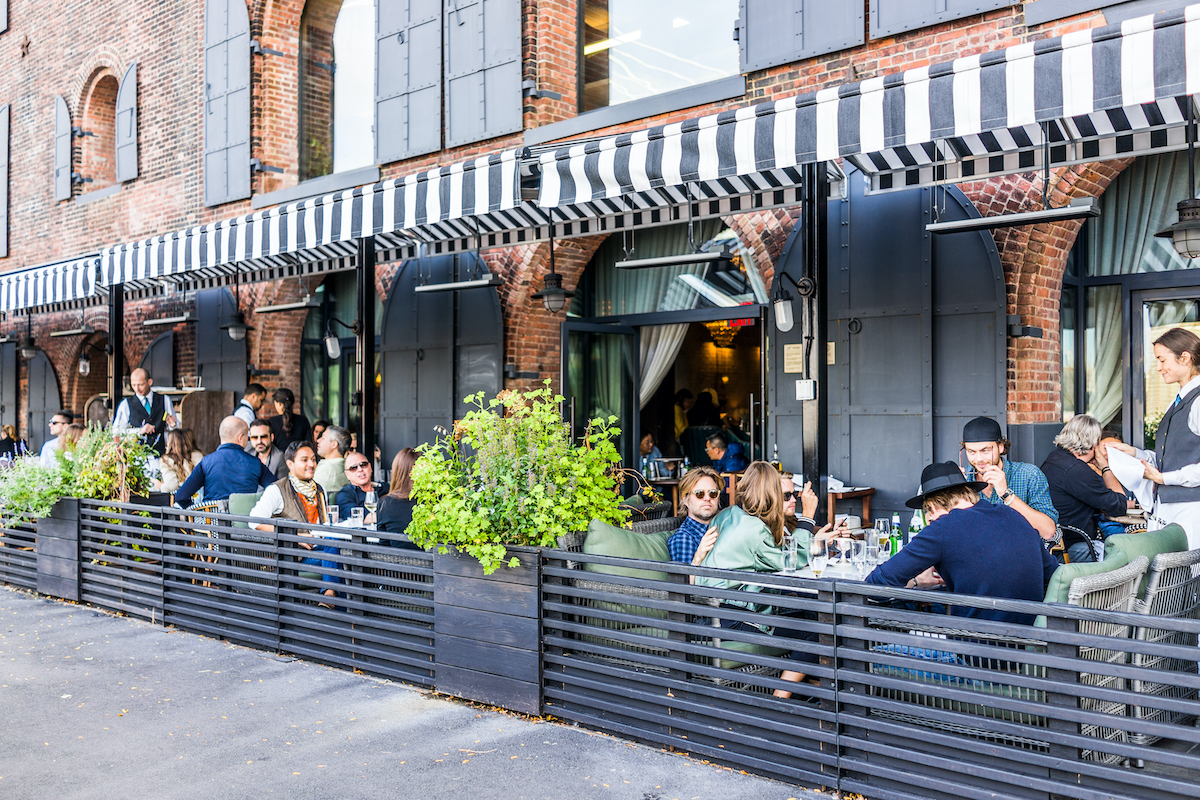 What better place to put those extra tables than outside? Since most establishments across the country are required to only allow between 25 and 50% of their normal capacity inside, restaurants can get more business just by serving customers outdoors on a patio, for example, where there may be more space.
Checking employees' temperature when they clock in.
This new method will help restaurants ensure their staff is not sick on the job, making the indoor dining experience that much safer. In the event that someone is running a fever and doesn't know it, they will be sent home immediately, before they even have the chance to clock in. Some restaurants may even consider taking customers' temperatures. This may especially be the case for restaurants located in densely populated cities.
Putting a protective covering in front of the bartender.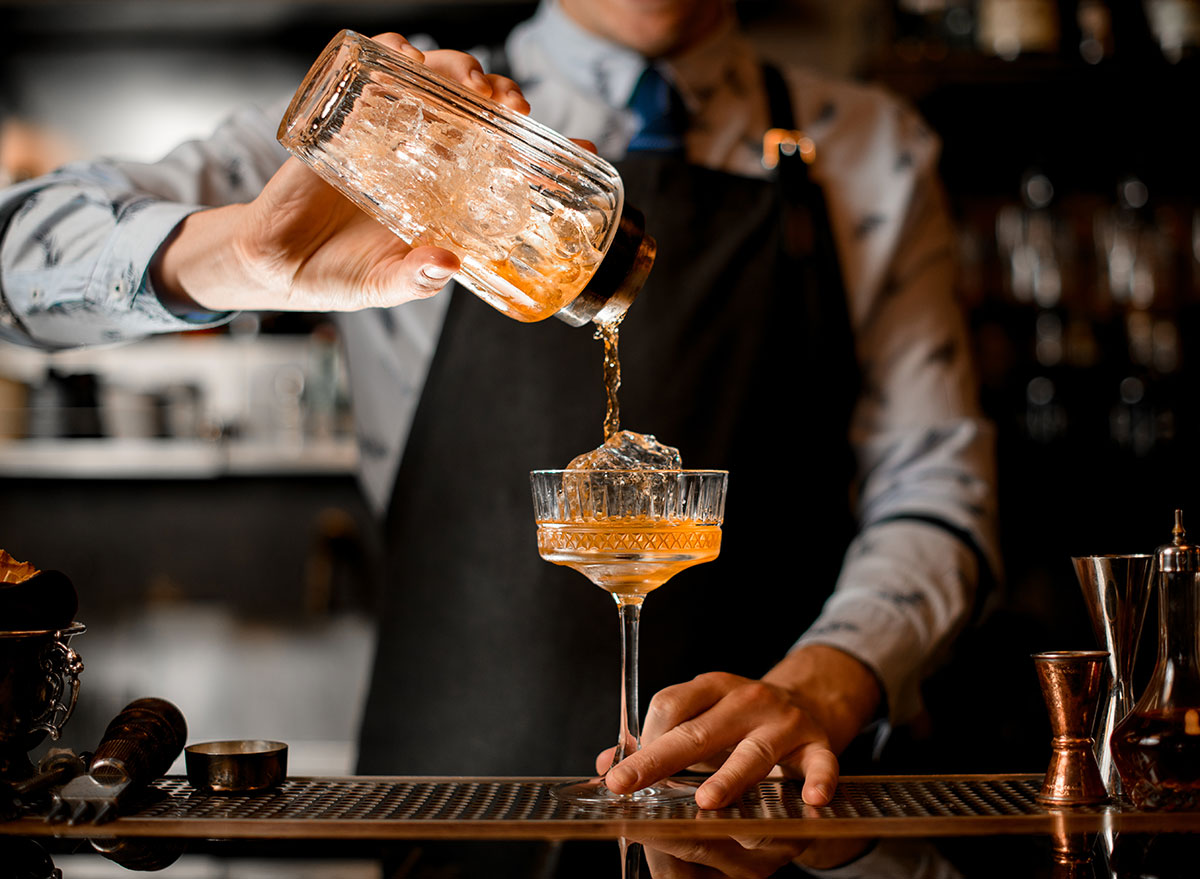 Nancy Diaz, the owner of the new Mexican restaurant La Palapa Del Parian in Detroit, Michigan, told Eater that she plans on covering the bar area with plexiglass, in a similar fashion as cashiers are shielded from shoppers in the checkout line. Instead, imagine being separated from the bartender by plexiglass. Not a bad idea, right? This way people can still sit at the bar for appetizers and drinks and not have to fret about not being six feet apart from the bartender.
Offering disposable menus, only.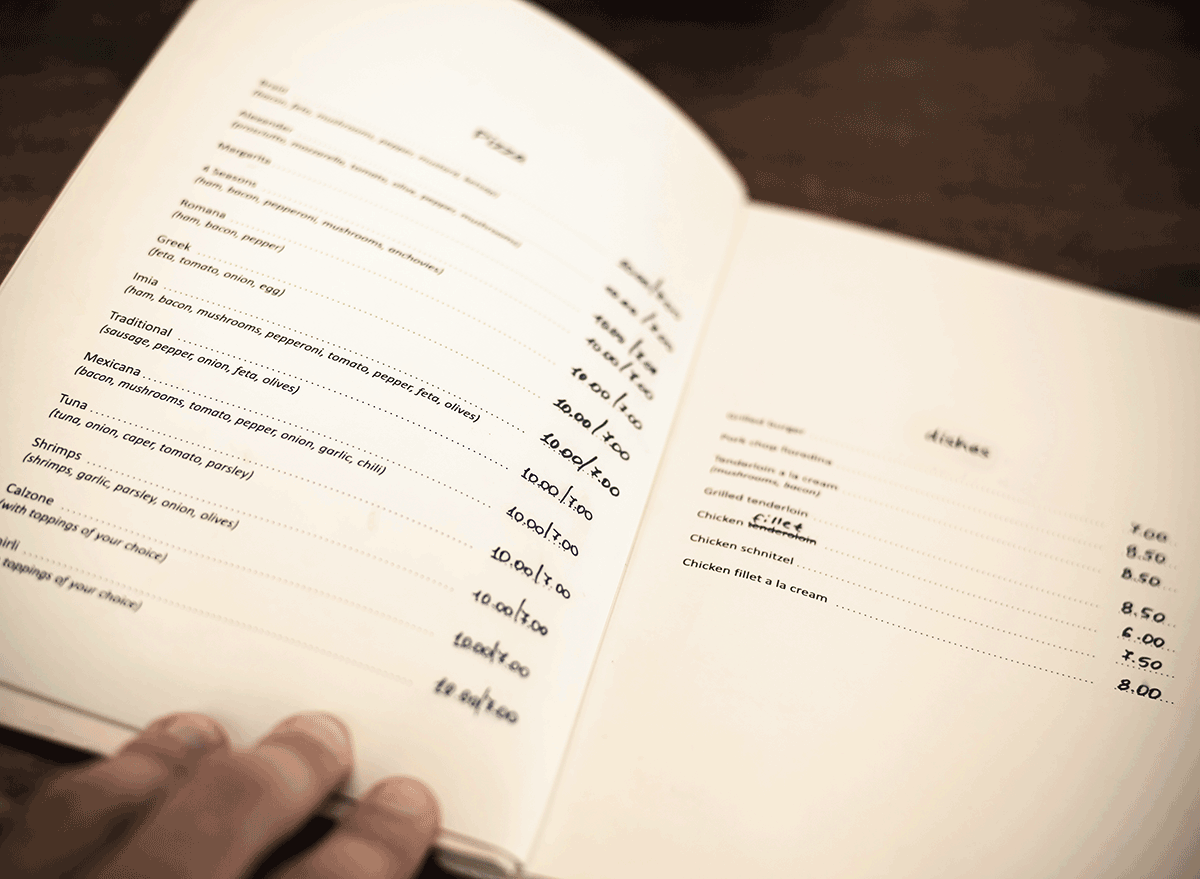 Laminated menus may be a thing of the past in the post-pandemic world. If menus won't be made available online, staff will likely hand out paper ones, which will be recycled immediately after use.
Designating an employee to disinfect regularly and monitor social distancing.
Depending on how large the restaurant is, there should be one employee (that's switched out each shift) that's solely working on cleaning and disinfecting common touchpoints such as tables and condiment holders. This person should also be closely monitoring the dining area to make sure that everyone is adhering to social distancing regulations. Some restaurants have even referred to this employee as the COVID bouncer.
Equipping employees with protective gear.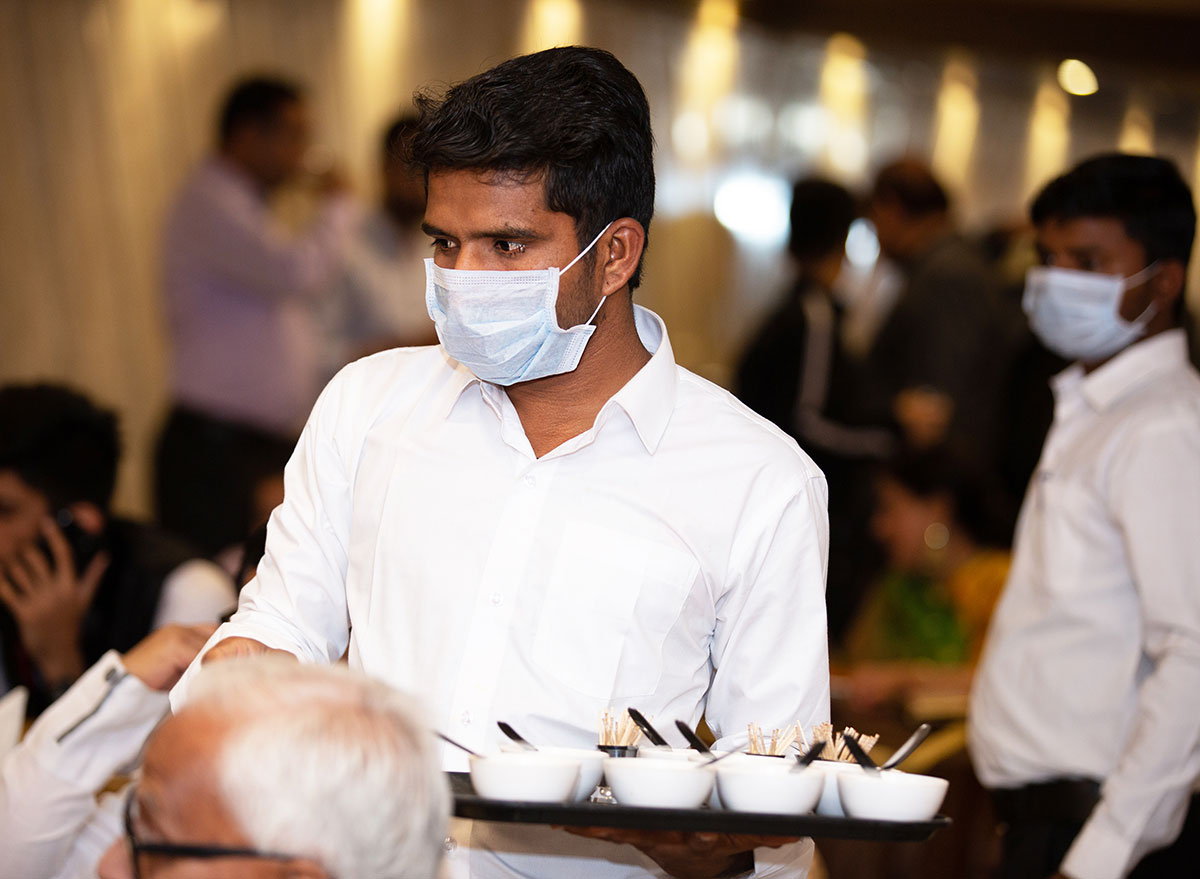 Of course, no restaurant can expect to reopen its dining services if they can't regularly provide its staff with the proper protective wear such as new masks and gloves. If the restaurant you walk into doesn't require its employees to wear this gear, then consider eating elsewhere.6254a4d1642c605c54bf1cab17d50f1e