Ex-McDonald's Chef Reveals Why They Will Never Serve Onion Rings
The fast-food chain only offers one fried side for a reason.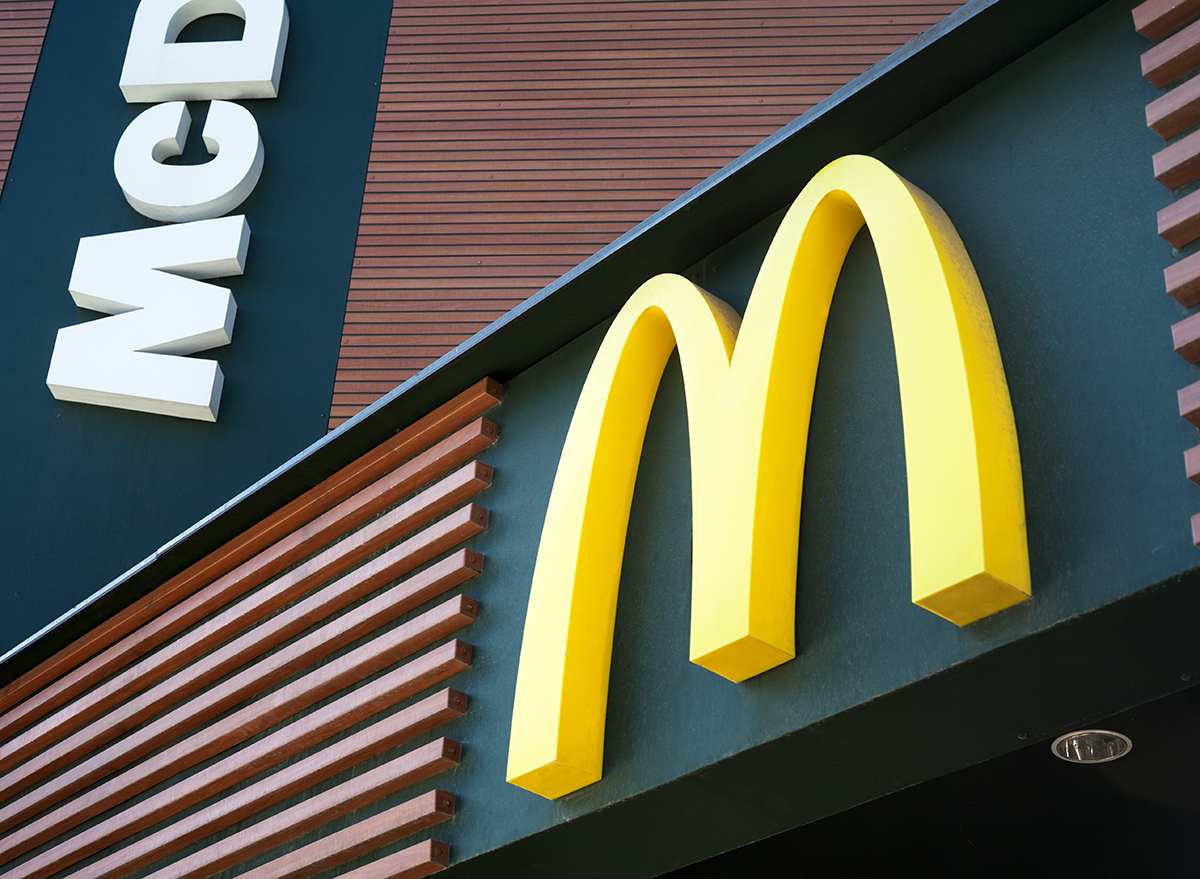 If you've ever found yourself craving crispy onion rings with your Big Mac, the chance of that craving being satisfied anytime soon is slim, according to a former McDonald's corporate chef.
On Sept. 28, Mike Haracz, who previously served as the manager of culinary innovation at McDonald's, took to TikTok to explain why the fast-food chain doesn't serve the popular fried side dish.
"McDonald's is most profitable when it is the most efficient and that efficiency in scale," Haracz said in his video, which has since racked up more than 51,000 views and nearly 225 comments. The chef then went on to explain that if McDonald's started selling onion rings, it would "probably be a limited-time offer" due to "efficiencies." Haracz noted that selling onion rings would reduce the number of people ordering french fries—a menu item he highlighted as "over-the-top profitable" for McDonald's.
RELATED: Taco Bell's Nacho Fries Are Back—With a Few Upgrades6254a4d1642c605c54bf1cab17d50f1e
Haracz added that the chain currently overcharges for its fries compared to other menu items. A New Jersey location currently sells a small order of fries for $2.99, a medium for $3.89, and a large for $4.89.
Additionally, the chef said McDonald's would likely charge at least an extra dollar for onion rings because it isn't as efficient at making them as it is with french fries.
This strategy isn't limited to onion rings, though. Haracz told The New York Post that offering, say, too many chicken options, would have a similar effect: it would not attract new customers and reduce the volumes of available items, ultimately decreasing their profitability and efficiency.
The chef concluded that he doesn't see McDonald's rolling out onion rings anytime soon.
After Haracz posted his video on TikTok, many people flocked to the comments section to rave about McDonald's fries, while some expressed interest in the possibility of the fast-food chain selling onion rings.
"Their fries are the best on the planet. We love the fries," one TikToker wrote. "I would gladly pay an extra $1 for onion rings. $1.50 if panko breaded," another one commented.
Back in May, McDonald's released onion rings at its global headquarters location in Chicago, as first reported by the food Instagram account @snackolator.
This wasn't the first time a fried onion menu item hit McDonald's, though. The fast-food chain tested onion nuggets in select U.S. markets between 1978 and 1979 before replacing them with the iconic Chicken McNugget in 1983.
Brianna Ruback
Brianna is a staff writer at Eat This, Not That! She attended Ithaca College, where she graduated with a degree in Journalism and a minor in Communication Studies.
Read more about Brianna