5 Restaurant Chains That Are Losing Customers This Year
As menu prices go up, many would-be customers are avoiding restaurants and cooking at home instead.
The word "recession" has been on the tip of the media's collective tongue for well over a year now. Yet, even today it seems no one can conclusively say for sure whether or not we're heading for a recession, or if we're already smack-dab in the middle of one.
Regardless of the exact economic terms, it's undeniable that Americans are feeling the financial squeeze right now—especially when it comes to food. While overall inflation has cooled a bit since peaking at around 9% around a year ago, menu prices at most restaurant chains show few signs of cooling off. Per the Bureau of Labor Statistics, prices for food away from home increased by 8.6% in April 2023 in comparison to a year prior.
Not all that surprisingly, many would-be restaurant patrons have responded to price increases by avoiding eateries altogether and cooking at home instead. According to Black Box Intelligence, that same month (April 2023) saw restaurant traffic decline by 3.5% year-over-year.
These observed consumer trends in the face of restaurant price inflation are especially noteworthy when considered against the backdrop of the last "great recession" that occurred around 2007 to 2009. Back then, patrons tended to "trade down" in favor of cheaper eateries as opposed to staying in.
Of course, a whole lot can change in roughly 15 years, and today's consumers appear much more comfortable staying home and cooking dinner for themselves. Let's take a look at five restaurant chains losing customers this year.
Cracker Barrel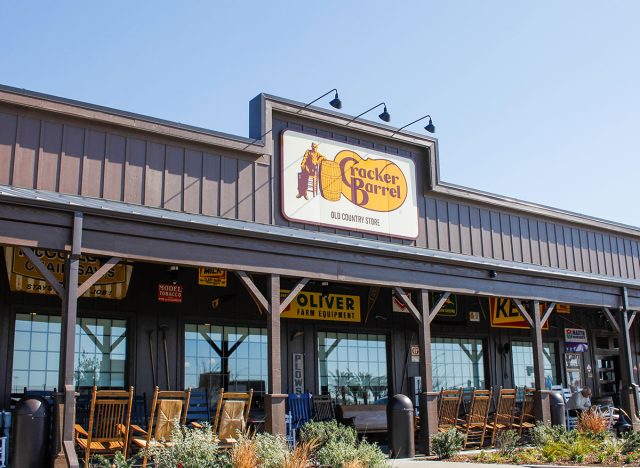 Take a drive along any highway on the East Coast or in the South, and it won't take too long before you see a Cracker Barrel. The restaurant chain (and shop) synonymous with southern country comfort food boasts over 660 locations all over the United States, but hasn't been having the best year business-wise so far.6254a4d1642c605c54bf1cab17d50f1e
Earlier this month, the chain reported a concerning trend during April and May: a 3.2% decline in customer traffic. Meanwhile, menu prices are up by 8.8% compared to last year. For what it's worth, Cracker Barrel claims the chain hasn't seen a "significant pushback" from customers over recent pricing. Patrons are still happy to spend their money when they walk in the door, according to CMO Jennifer Tate, but the frequency of those visits is down this year.
"In our view, this reflects weaker consumer sentiment and economic pressures. Although we are cautiously optimistic that as the summer travel season unfolds, we will see some improvement to trends in June and July," CEO Sandy Cochran said during an earnings call.
Outback Steakhouse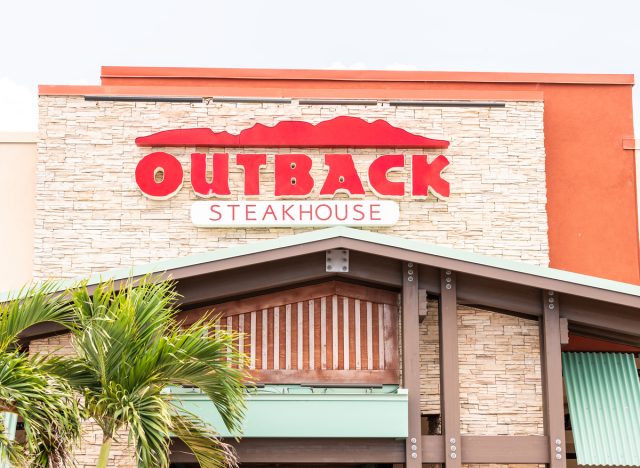 One of the most successful steakhouse chains of the past few decades, Outback Steakhouse has endured through the years by offering guests hearty steakhouse fare at affordable prices. While its representation of Australian culture and recipes may be closer to parody than reality, there's no denying the iconic brand's long-term staying power.
Today, Bloomin' Brands (Outback's parent company) boasts close to 700 domestic Outback locations in addition to its other chains (Bonefish Grill, Fleming's, and Carrabba's). During the first quarter of 2023, sales were up across all four of those brands, but the financial story isn't that simple.
While Outback's sales did increase by 5% during the quarter, the jump was due to higher prices, not more customers. Menu prices at Bloomin' Brands restaurants are up 7.6% for the quarter compared to last year, while traffic has dropped by 0.7%.
Burger King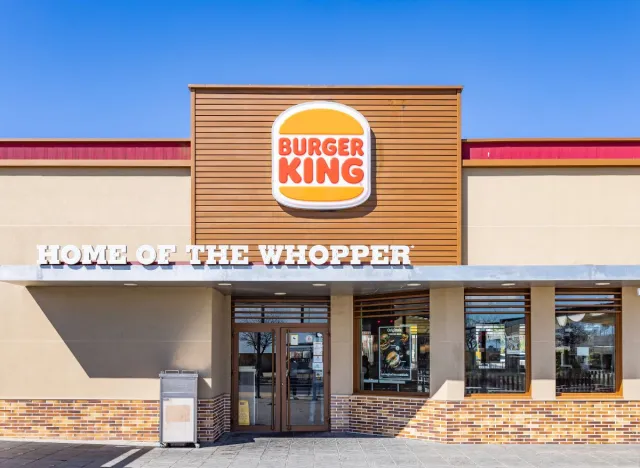 It's been a tough time lately for the home of the Whopper. The pandemic years saw BK's sales fall considerably in comparison to main competitors like Wendy's and McDonald's, and the burger brand is still working on regaining its financial footing.
Consequently, Burger King is undergoing an ambitious brand reset and modernization dubbed "Reclaim the Flame." BK's parent company, Restaurant Brands International Inc. (RBI), is spending hundreds of millions to revitalize BK's image and invest in the latest restaurant technologies, and there are already signs the plan is working.
Burger King earned itself a bonafide viral hit earlier this year with its latest Whopper commercial jingle, and the fast-food chain even exceeded analyst expectations for the first quarter: 12.3% increase in global same-store sales, 8.7% increase in domestic same-store sales. Unfortunately, the larger BK brand has also been plagued in recent months by a string of bankruptcies among top franchisees, resulting in the closures of dozens of locations. All in all, BK expects to close up to 400 restaurants in 2023.
Traffic is another concern. During RBI's last earnings call, CEO Josh Cobza said Burger King's traffic so far this year has remained "modestly negative"—although it is trending in the right direction. "We're feeling increasingly positive about the case path forward this year and into the future," he added.
Domino's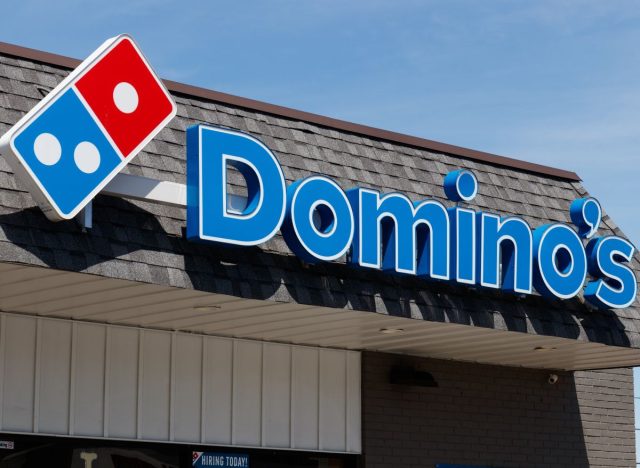 An absolute pizza powerhouse chain, Domino's boasts 6,000 domestic locations and billions in annual revenue. Still, even this casual eating heavy hitter hasn't been immune to shifting consumer patterns.
Domino's has long relied on its delivery business, but between extra fees and inflated prices, ordering delivery can end up being more expensive than dining out these days. In the fourth quarter of 2022, Domino's saw its delivery sales decline by an astounding 6.6% year over year. Earlier this year, CEO Russell Weiner attributed declining delivery sales to consumers increasingly turning "to carry out, sit-down meals and home cooking."
"We believe this dynamic will continue to pressure the delivery category in the short term as long as consumers' disposable income remains pressured by macroeconomic factors," he added.
Even more recently, during Domino's first quarter earnings call, the pizza chain said it expects domestic delivery sales to continue to be an area of concern. While quarterly earnings featured a 3.6% increase in U.S. same-store sales, CFO Sandeep Reddy noted Domino's global retail sales for 2023 will likely end up being on the "low end" of the chain's long-term sales outlook of 4-8% yearly growth.
"The challenges that we were seeing in the U.S. delivery business was the primary driver of the lowered estimation of the global retail sales outlook," he explained.
El Pollo Loco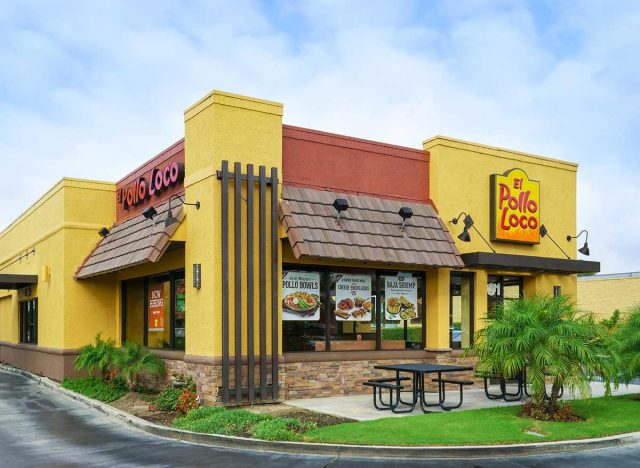 Costa Mesa, Calif.-based grilled chicken chain El Pollo Loco had a fairly slow first quarter this year, reporting a modest 0.8% systemwide increase in same-store sales. Even more concerning, transactions declined by 2.4%.
As far as why business isn't exactly booming, CEO Laurance Roberts is blaming it on the rain—at least partially. The majority of El Pollo Loco's 450-plus locations are in California, which saw torrential rains during the first few months of the year.
"On a rainy day, we'll see somewhere around a six- to eight-percentage-point drop in sales relative to a non-rainy day," Roberts said. "We don't look at cold days versus warm days. It's strictly rain days versus non-rain days."
Besides hoping for sunnier days, El Pollo Loco is also exploring a number of ways to attract more customers. The chain is testing tons of new menu items like stuffed quesadillas and hard-shell tacos, and is even considering permanently adding beef to the menu.
John Anderer
John Anderer is a writer who specializes in science, health, and lifestyle topics.
Read more about John