4 Restaurant Chains That Upgraded Their Ingredient Quality This Year
Newer, fresher, with more flavor.
While fast-food restaurants tend to be valued for their convenience and affordability, customers are increasingly interested in the quality and nutritional value of their food, even in this arena.
Greater demand for healthy, simple fare has prompted some of America's biggest restaurant chains to completely overhaul their menus in the past year, removing artificial ingredients and implementing higher quality ones.
For chains hoping to cater to the quality-conscious crowd, things like better protein options, artisanal cheeses, and new and improved bread recipes can go a long way. Here's a look at five restaurants that have reevaluated the quality of their food to the core—and made subsequent improvements.
On the Border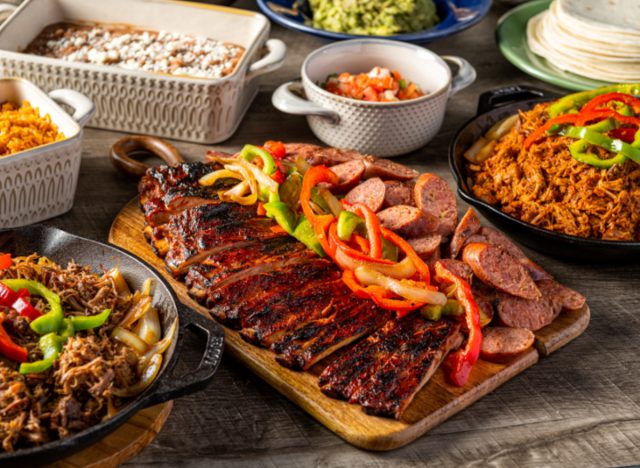 On the Border rolled out a number of ingredient upgrades in 2022, including higher quality meat and upgraded recipes for its tacos as well as better-quality steaks used in its fajitas. The latter now also comes with more plentiful garnishes.
Sauces have undergone a revamp with several bolder-flavored versions being added to the menu.
In addition to the ingredient changes, the chain also introduced some new menu items, expanding its taco category with Honey-Chipotle Shrimp Tacos and Birria Tacos. It also debuted a new Loaded Queso Burger, and brought back Chipotle Ribs, a fan-favorite menu item.
Subway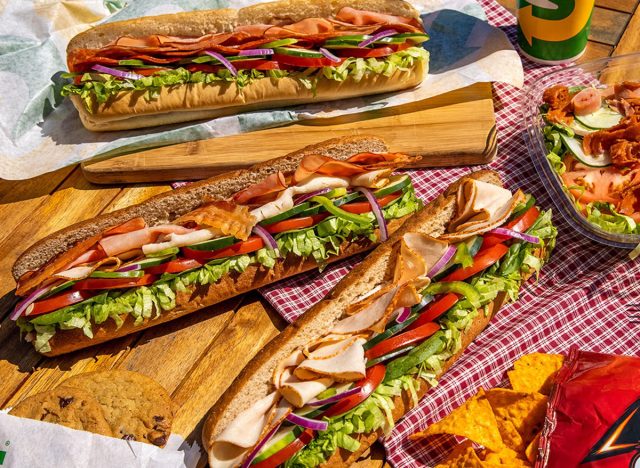 The sandwich chain completely overhauled its menu last summer as part of its Eat Fresh Refresh campaign, introducing a number of ingredient upgrades.6254a4d1642c605c54bf1cab17d50f1e
Its protein section, in particular, saw a revamp: new crispier bacon, new Black Forest ham and oven-roasted turkey which are sliced more thinly, and new thicker and juicier steak. Toppings like fresh mozzarella, a smashed avocado spread made only with avocados and salt, and a new tangy MVP Parmesan vinaigrette were also part of the new focus on quality.
The chain decided to refresh its sandwich breads selection with two new recipes for the Artisan Italian and Hearty Multigrain loaves.
Phase two of Eat Fresh Refresh launched this summer, with newly upgraded sandwiches that don't need to be customized. Doing away with the build-your-own-sandwich model means that customers now order from a menu of twelve pre-set subs, divided into four categories: Cheesesteaks, Italianos, Chicken, and Clubs.
Cracker Barrel
Cracker Barrel launched a new-and-improved breakfast menu this summer, transitioning to a build-your-own format. It debuted a new plant-based protein option—the new Impossible Sausage, which seemed to cause somewhat of a backlash—and upgraded its menu of breakfast meats.
Customers can now choose from Spicy Chicken Sausages, Fried Sunday Homestyle Chicken, Steak (Country Fried, Hamburger, or Sirloin), Ham (Sugar or Country), and Grilled Chicken Tenders to add to their eggs and biscuits with gravy.
There are also new premium sides to be had: fresh seasonal fruit, Hashbrown Casserole Tots, Loaded Hashbrown Casserole, or two Buttermilk Pancakes.
Moe's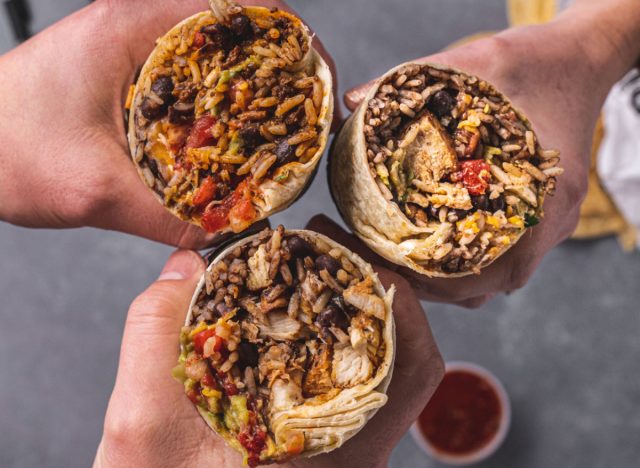 Facing increased competition from leading Mexican chains like Chipotle, Qdoba, and Del Taco, Moe's is hoping to entice customers with its new, revised menu, featuring a variety of ingredient upgrades and recipe tweaks.
The home of The Homewrecker is now sourcing higher quality meat for its burritos, offering customers steak, white chicken, carnitas, and ground beef free of artificial colors and flavors.
Moe's has also adapted its tortilla and guacamole recipes to incorporate fresher ingredients. The gauc now comes sans tomatoes and with a more authentic flavor and texture. The chain is also market-testing a new Roasted Corn Salsa.
Owen Duff
Owen Duff is a freelance journalist based in Vermont, home of Ben & Jerry's.
Read more about Owen