8 Fast-Food Chains That Use the Highest Quality Ingredients
They pride themselves on simple ingredients.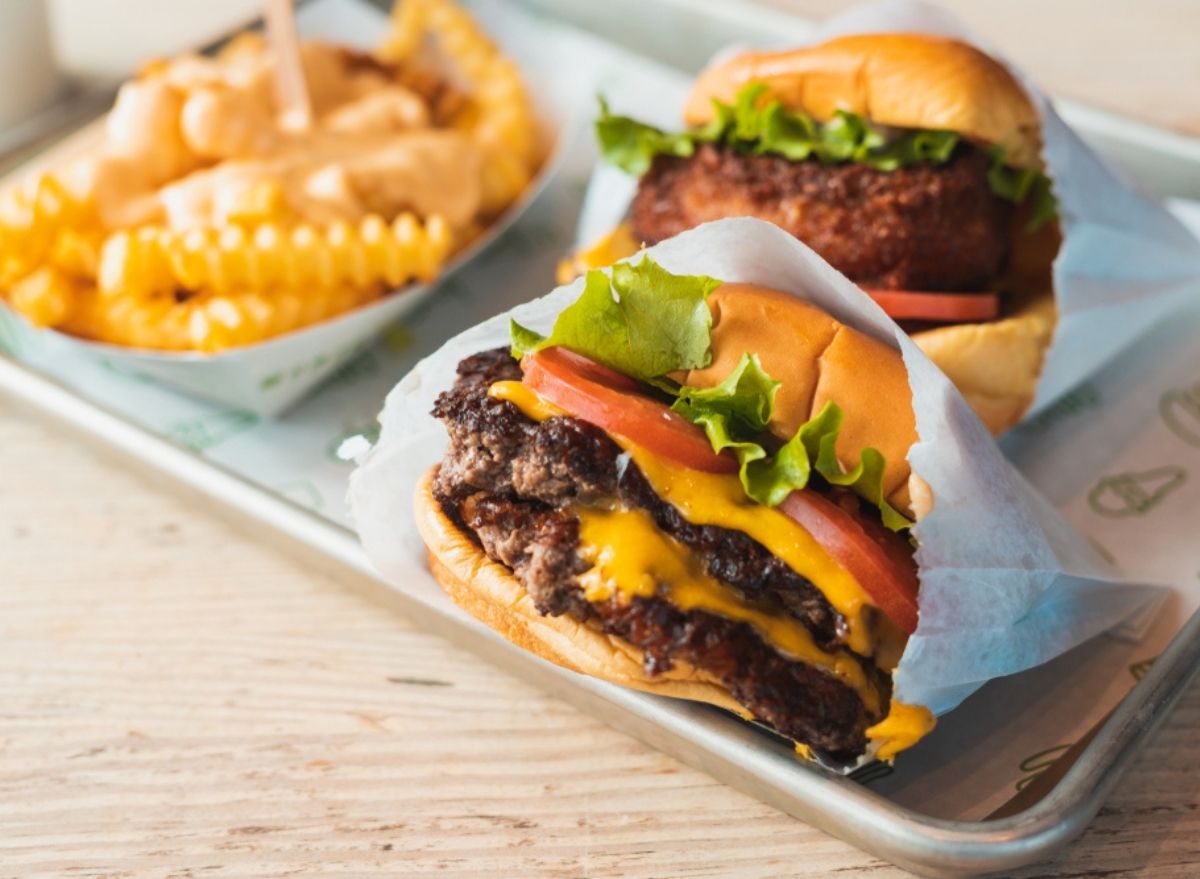 Fast food chains are not exactly known for having the highest quality food, but some businesses are trying to change that. In fact, many chains these days use top-tier ingredients that differentiate them from the Burger King's of the world.
So what does "high-quality" food mean? According to the Harvard School of Public Health, "High-quality foods include unrefined, minimally processed foods such as vegetables and fruits, whole grains, healthy fats and healthy sources of protein—the foods recommended in the Healthy Eating Plate."
Certain fast-food chains pride themselves on simple ingredients—no artificial preservatives, colors, or flavors. And unlike the sketchy leftover burger patties in Wendy's chili, there are no secret ingredients here.
Moreover, fast food chains that advocate for simple ingredients are transparent about it on their websites and ordering systems so that customers know exactly what they're eating.
Read on to find out which chains use the highest quality ingredients, and next, check out 9 Coffee Chains That Experts Say Serve the Best Quality Coffee.
This popular West Coast burger spot has a simple menu, made from simple and high-quality ingredients. In-N-Out is one of the few chains that is open and upfront about where its food comes from as well as what exactly is in it.
According to the company's website, In-N-Out promises to "make things the old-fashioned way" and ensures there are no frozen, pre-packaged, or microwaved products at any location. The brand prides itself on the fact that the classic burgers are made with only fresh, 100% USDA ground chuck (primal cuts of beef)—meaning they're all free of additives, fillers, and preservatives.
Also on the menu, is the chain's infamous hand-cut fresh French fries. In-N-Out has quality potatoes shipped to restaurants directly from reliable farms and as you're in the drive-thru, you can see workers sending potato after potato through a slicer so they're fresh all day. The in-house making doesn't just stop there. In addition to homemade fries, In-N-Out hamburger buns are baked from a slow-rising sponge dough, which is why they're light and fluffy every visit.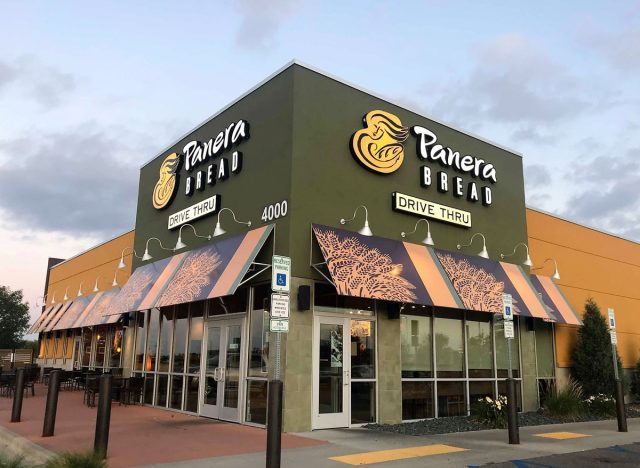 Given Panera's mission—"One Panera for a Healthier and Happier World"—it's no surprise that the chain serves up quality eats. In 2015, Panera published its "No No List," which bans the use of artificial ingredients. "We simply don't think that we need those ingredients to make great tasting food," Sara Burnett, Head of Panera Food Beliefs and Sustainability, told Eat This, Not That! exclusively. Even as the food chain expanded its Mac & Cheese menu options, it kept all ingredients 100% clean.6254a4d1642c605c54bf1cab17d50f1e
Burnett explained that there's a lot that goes on behind the scenes to guarantee clean menu items. For example, Panera had to find new ways to keep the colors of their fan-favorite, hand-decorated shortbread cookies vibrant throughout the day. Their spring Tulip Cookie uses Vegetable Glycerine, Red Beet Concentrate, and Annatto to get that bright pink color. Other chains still use ingredients on Panera's "No No List" for color in their bakery sweets, like the Red Velvet Loaf at Starbucks, which contains the Panera-banned ingredient Maltodextrin. "The simplest ingredients often taste better…It is all rooted in putting the best-tasting food on the plate," Burnett explained.
The "You Pick Two" restaurant also found new ways to preserve their proteins that don't have binding agents and artificial preservatives, added Burnett, turning to celery salt, rosemary extract, and freezing. It's no surprise that they got a Grade A- in the 2021 Chain Reaction VI Report for antibiotic use, ranking above many chains.
Panera also changes its menu seasonally to avoid using artificial ingredients, focusing instead on what's fresh. "This is why, much to some folks' disappointment, we sell the Strawberry Poppyseed Salad in the summer intentionally. We use strawberries in the summer when we know they're going to be amazing. We change our menu five times a year so we are using the best ingredients of the season," said Burnett.
And, if not already obvious, Panera is transparent about what's in their food. They are actually the first national restaurant company to display the whole grain contents of bread on its menu.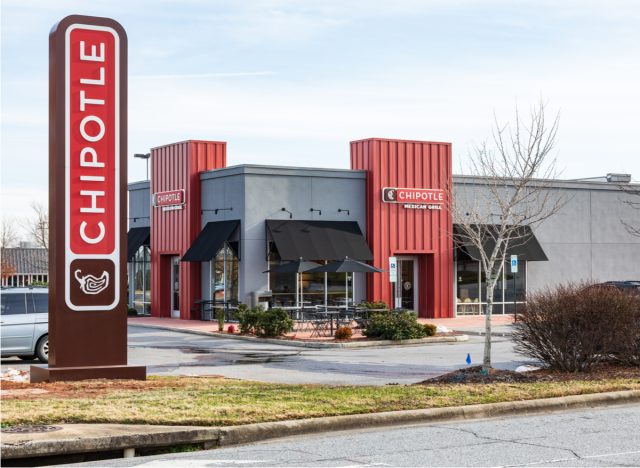 Across Chipotle's entire menu, the chain only uses 53 real ingredients to prepare all of its food. "This is in stark contrast to most other fast-food chains where a single menu item can contain 40 or more ingredients—many of which are added flavors, colors, preservatives, and other industrial additives," Chipotle explained on its website. And the fast-food Mexican joint is super transparent about it, creating a resource for customers to see each and every ingredient and how it's used in their menu items.
In fact, in 2017, Chipotle announced a new tortilla recipe that only contained two to five ingredients. The flour tortillas now have only flour, water, canola oil, salt, and yeast. Even down to reducing antibiotic use in meat, Chipotle is Grade A, top-ranked, according to the 2021 Chain Reaction VI Report.
The company all about "being real" was actually the first national restaurant brand to use no added colors, flavors, or preservatives in food. And much like Panera, Chipotle credits its decisions, in part, to making the best-tasting dishes: "Because we prepare our fresh food using classic cooking techniques, we avoid using the industrial additives typically associated with fast food — but most importantly, that approach is the reason our food is so delicious," said Mark Crumpacker, former Chief Marketing and Development Officer for Chipotle, on their website.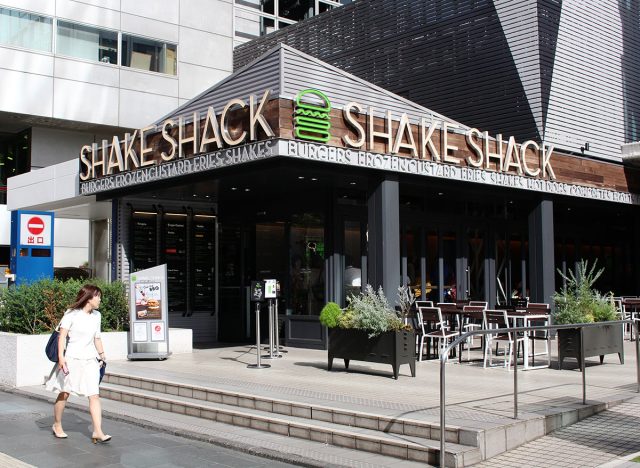 Shake Shack is open about its commitment to real and natural ingredients. Its mission, "Stand for Something Good," led the chain to think carefully and responsibly about what goes into its food and where it comes from.
Its frozen custard uses only real sugar, in contrast to many other chains, like Chick-fil-A, that include high fructose corn syrup in its shakes. And while some chains like McDonald's are working towards an antibiotic-free policy, Shake Shack already excludes hormones and antibiotics from beef, chicken, pork, and hot dogs.
The crinkle-cut fry connoisseur also uses cage-free eggs, milk from dairy farmers who pledge not to use artificial growth hormones, and a non-GMO potato bun. The chain has recently expanded its vegetarian options as well, using only premium, real ingredients. All of its simple, non-artificial ingredient efforts are summarized in its "Stand for Something Good 2020" deck.
According to its mission statement, Sweetgreen is all about "building healthier communities by connecting people to real food." The company was actually funded by college students looking for healthier food that they could grab and go.
"We really focused on creating a farm-to-table experience and educating customers that their food's locally sourced," Sweetgreen explains in its story YouTube video. Sweetgreen's menu emphasizes fresh, plant-forward, earth-friendly food that uses the simplest ingredients to whip up warm bowls and salads.
Much like Chipotle, Sweetgreen's menu features limited ingredients, unlike the long list of ingredients you'll find at other food chains. The only added sugars in select menu items are maple syrup, palm sugar, and honey, but you won't find high fructose syrup or any artificial flavors. All of Sweetgreen's ingredients are outlined for customers to easily view.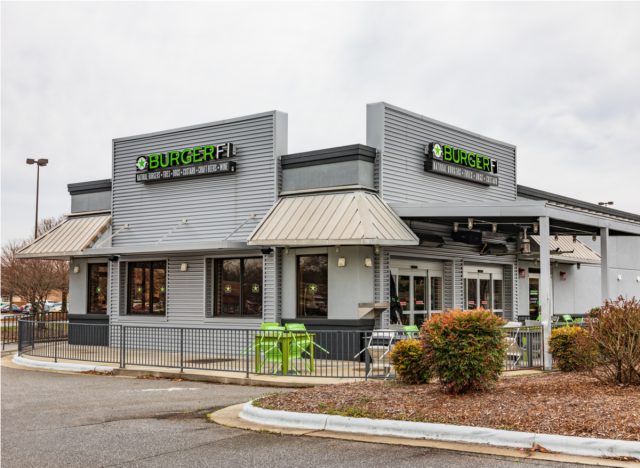 BurgerFi is a rising burger chain that's changing the game when it comes to quality in the fast food industry. According to its website, "BurgerFi was founded by gourmet chefs committed to serving the highest quality fresh food in an eco-friendly environment."
BurgerFi was even recently named "America's favorite fast-casual burger chain," according to a survey, and for good reason: quality. The chain uses 100% natural American Angus Beef with no steroids, antibiotics, or artificial growth hormones. It also has Wagyu beef, cage-free chicken, and plant-based innovation– VegeFi® Burger and Beyond Meat Burger—using simple, real, and fresh ingredients.
Added chemicals or artificial additives are not a part of BurgerFi's philosophy, which is in part why its beef was rated Grade A, once again, in the annual Chain Reaction Report.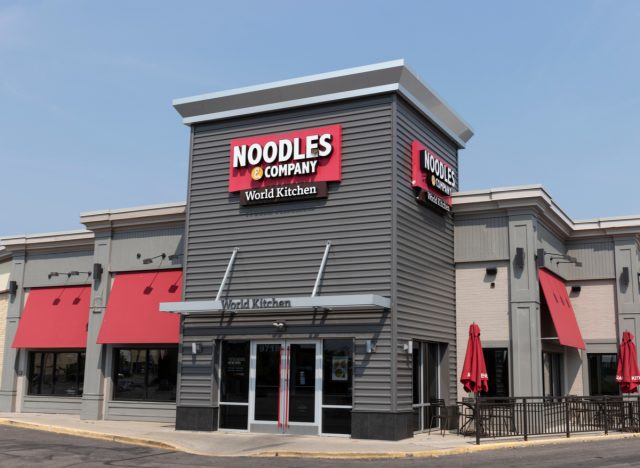 With a prohibited ingredients list since 2015, Noodles & Company has long been committed to high-quality food. The fast-food noodles joint does not use any artificial colors, flavors, sweeteners, or preservatives across its core menu.
Noodles & Company is committed to clean ingredients, working with 14 fresh vegetables prepared daily. It also uses cage-free eggs, antibiotic-free and hormone-free bacon, and organic milk and tea.
While some fast food companies are all about "secret" ingredients, like In-N-Out's secret sauce, Noodles & Company boasts: "Our secret ingredient? No secrets." Transparency is key—they keep their ingredients simple, real, and readily available for customers to see.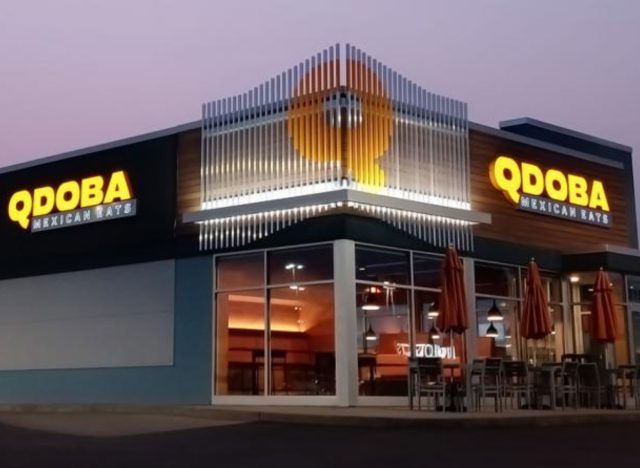 Working towards a completely clean menu by 2023, QDOBA is committed to high-quality food. "We want to feed our guests the way we feed our families; with high-quality ingredients, we feel good about," Chef Katy, QDOBA's corporate executive chef, told Eat This, Not That! exclusively.
The chain already has a running list of ingredients that they pledge to avoid. All flavor combos across its menu are free of colors from artificial sources, high fructose corn syrup, added MSG, partially hydrogenated oil, and lard. "The ingredients we avoid are always provided to our suppliers prior to developing new products to ensure the ingredients are clean," said Chef Katy.
QDOBA is all about serving up fresh, well-prepared foods, and it works hard behind the scenes to guarantee top-quality dishes: "High-quality food also has to do with the care we take to prepare it; from chopping fresh produce, to making hand-crafted guacamole, to flame-grilling antibiotic-free chicken, a lot of our preparation is done in our restaurant kitchens to ensure we are offering the best flavor and quality," added Chef Katy.
A previous version of this article was originally published on May 1, 2022.
Mia Salas
Mia is a freelance writer for several publications and a soon-to-be graduate from Princeton University with a degree in English.
Read more about Mia