The Best & Worst Frozen Foods at Sam's Club
You'd be surprised what's in the freezer aisle!
Eat This, Not That! is reader-supported and every product we feature is independently vetted by our editors. When you buy through links on our site, we may earn a commission.
Sam's Club's frozen section is hiding so many gems that you haven't even realized are healthy. Of course, you know things like frozen fruit or frozen seafood are good options if you're watching what you eat, but some prepared foods are good to have on hand at home, too. And what better way to stock your freezer than to shop in bulk?
We perused Sam's Club's offerings to see just what kind of healthy frozen options are available at the store. And while we were at it, we took note of some of the things you should avoid if you're trying to eat healthier. Ahead, find some of the best and worst frozen foods from Sam's Club to either pick up or walk away from the next time you're out shopping.
And for more, don't miss these 15 Classic American Desserts That Deserve a Comeback.
BEST: Birds Eye Garlic Chicken Skillet Meal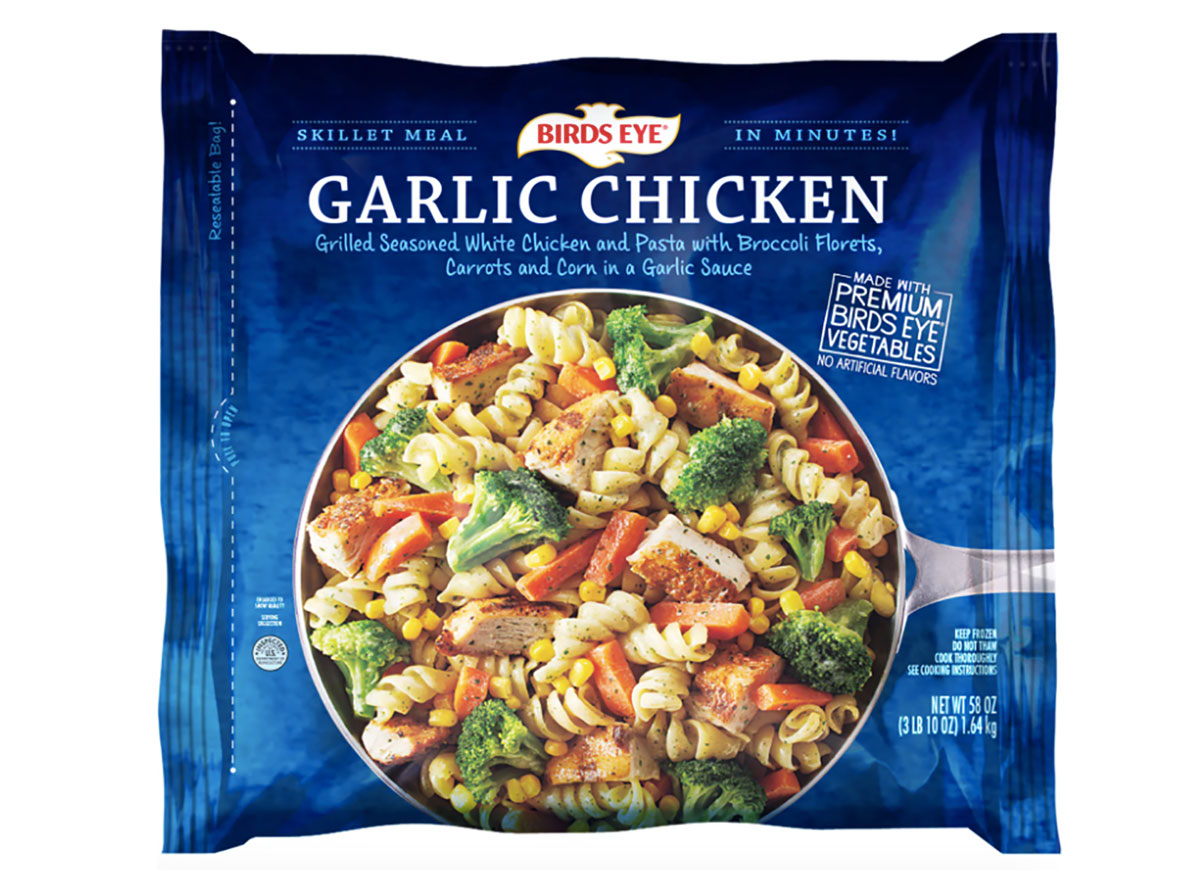 Per 1 3/4 cups (176 g)
: 240 calories, 7 g fat (1.5 g saturated fat, 0 g trans fat), 670 mg sodium, 29 g carbs (2 g fiber, 6 g sugar), 13 g protein
The beauty of this frozen dish is that it's a complete meal and clocks in at a very-low-calorie level. It's full of vegetables, pasta, and grilled chicken, and you could easily fill out your meal with additional vegetables to up your fiber intake without adding any excess salt (because there's already a good amount in it).
WORST: Marie Callender's Chicken Pot Pies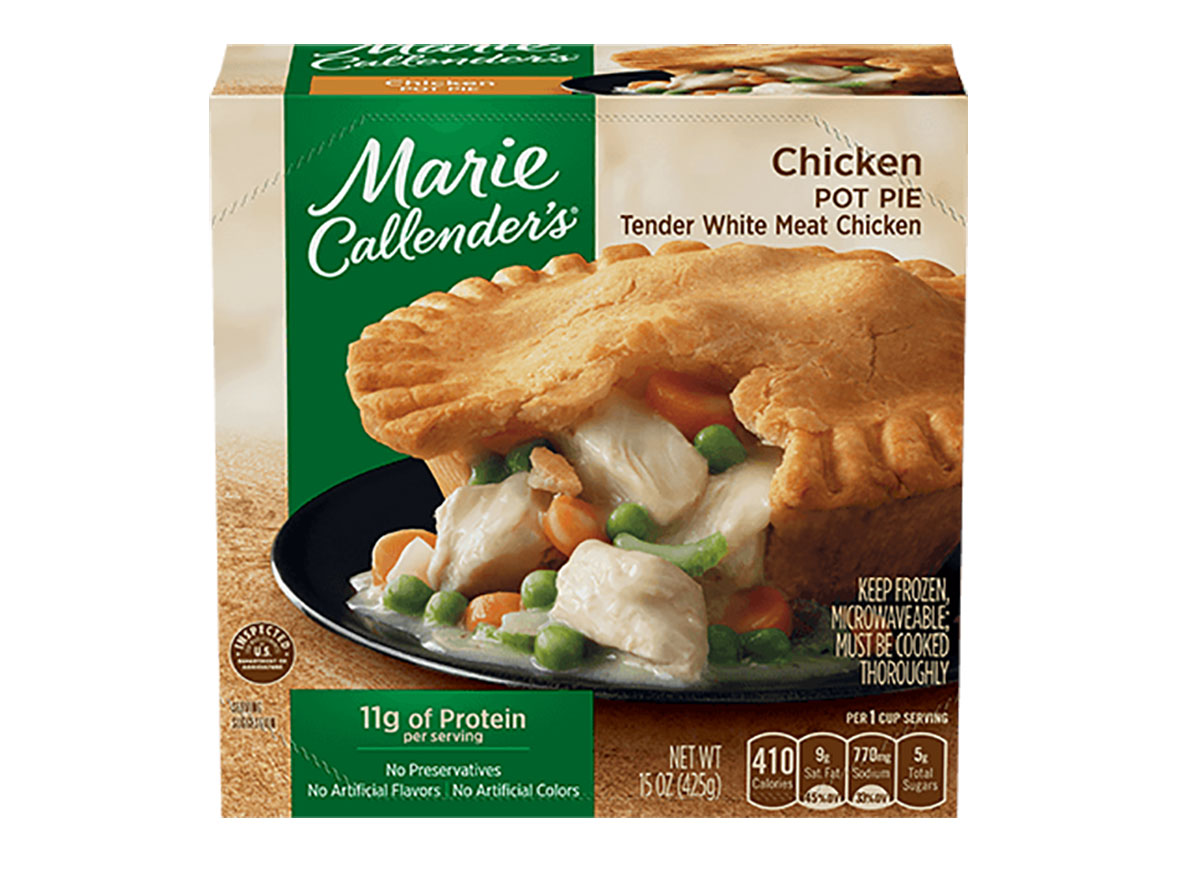 Per pot pie (283 g)
: 600 calories, 32 g fat (14 g saturated fat, 0 g trans fat), 960 mg sodium, 61 g carbs (4 g fiber, 6 g sugar), 17 g protein
As delicious as these pot pies may be, they're not a good option if you're eating healthy. They're packed with a bunch of things that won't do you any favors, like sodium and fat. Though they have 17 grams of protein, there's not enough fiber to balance it out and make it worth it. You're better off eating the chicken and veggies on their own, without the shell.
BEST: Tattooed Chef Cauliflower Mac and Cheese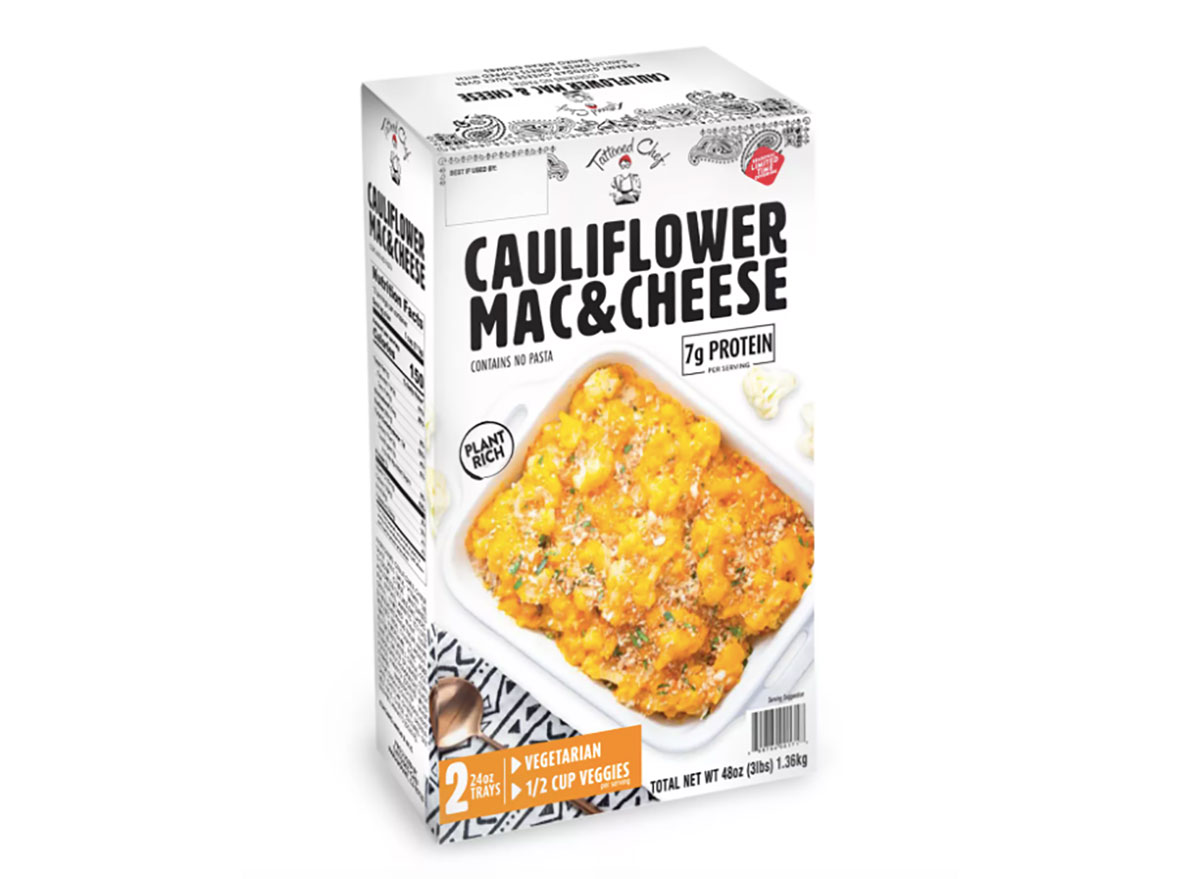 Per 1 cup (113 g)
: 150 calories, 8 g fat (5 g saturated fat, 0 g trans fat), 290 mg sodium, 12 g carbs (2 g fiber, 3 g sugar), 7 g protein
If you're on a low-carb diet and are missing pasta, try this cauliflower mac and cheese. It has exactly zero pasta in it, bringing the number of carbs in a serving way down. It's also low in calories but has a good amount of protein, so you'll fill up and be happy about what you ate.
WORST: Edwards Hershey's Chocolate Creme Pie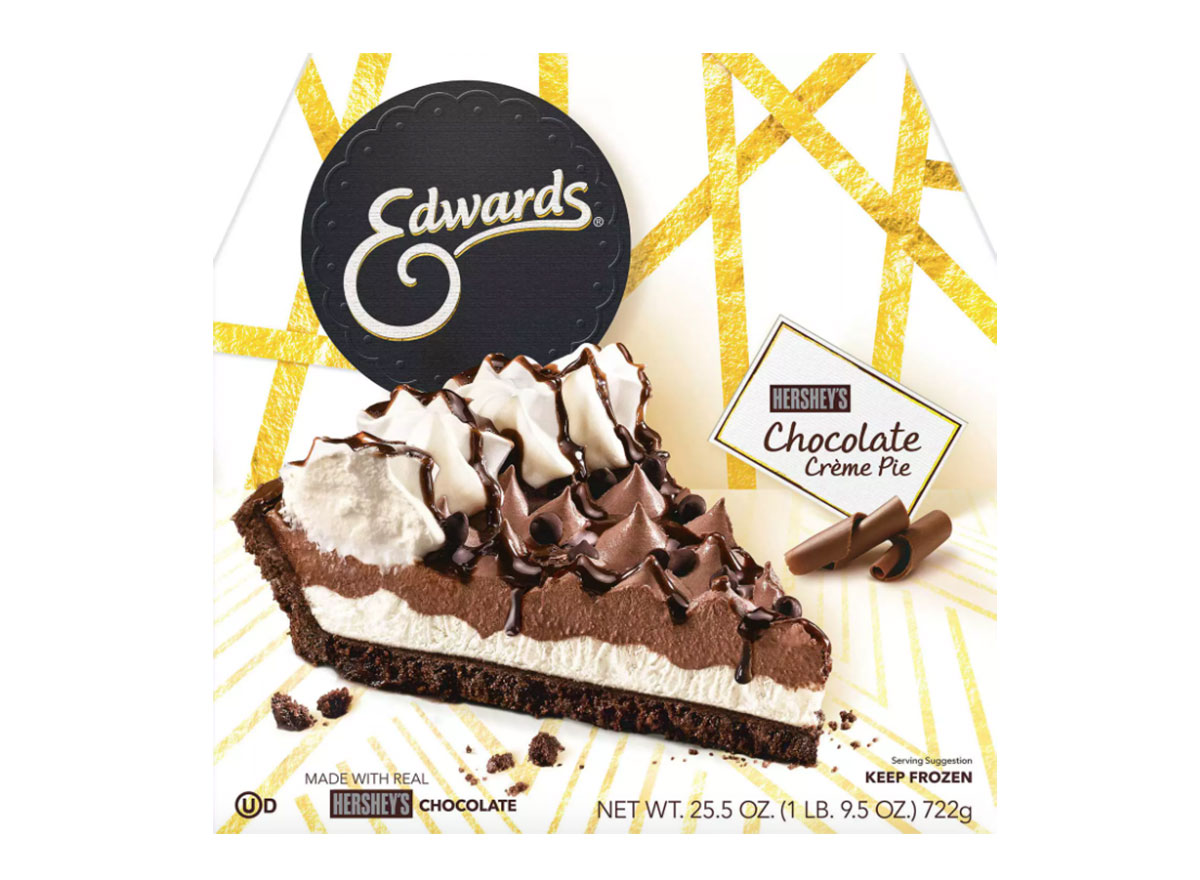 Per 1/8 pie (90 g)
: 330 calories, 19 g fat (13 g saturated fat, 0 g trans fat), 280 mg sodium, 38 g carbs (1 g fiber, 25 g sugar), 4 g protein
This pie has a lot of sugar in it—you expect that with a dessert. But this pie in particular has a lot of calories and fat as well, and not a lot of protein or fiber. That means it might satisfy your sweet tooth but won't have much nutritional value for you.
BEST: Beyond Meat Beyond Burger Plant-Based Patties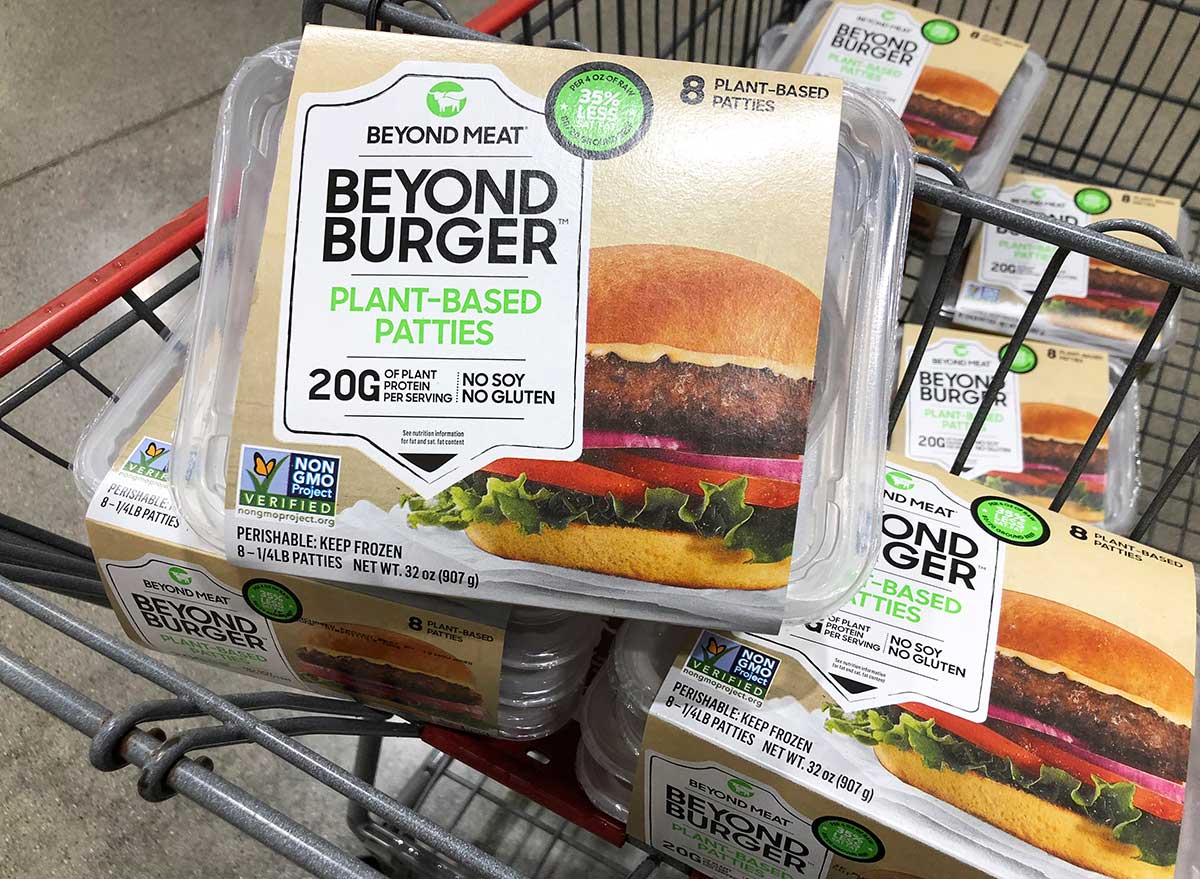 Per patty (113 g)
: 260 calories, 18 g fat (5 g saturated fat, 0 g trans fat), 350 mg sodium, 5 g carbs (2 g fiber, 0 g sugar), 20 g protein
The big thing to notice on the nutrition information for the Beyond Burger is how much protein is in each patty. Yes, there are a good amount of calories in each patty, but it's balanced by how much protein is also in each one. It's also incredibly low in carbs, so you're getting a very healthy burger here. Plus, it's plant-based!
WORST: Totino's Pepperoni Pizza Rolls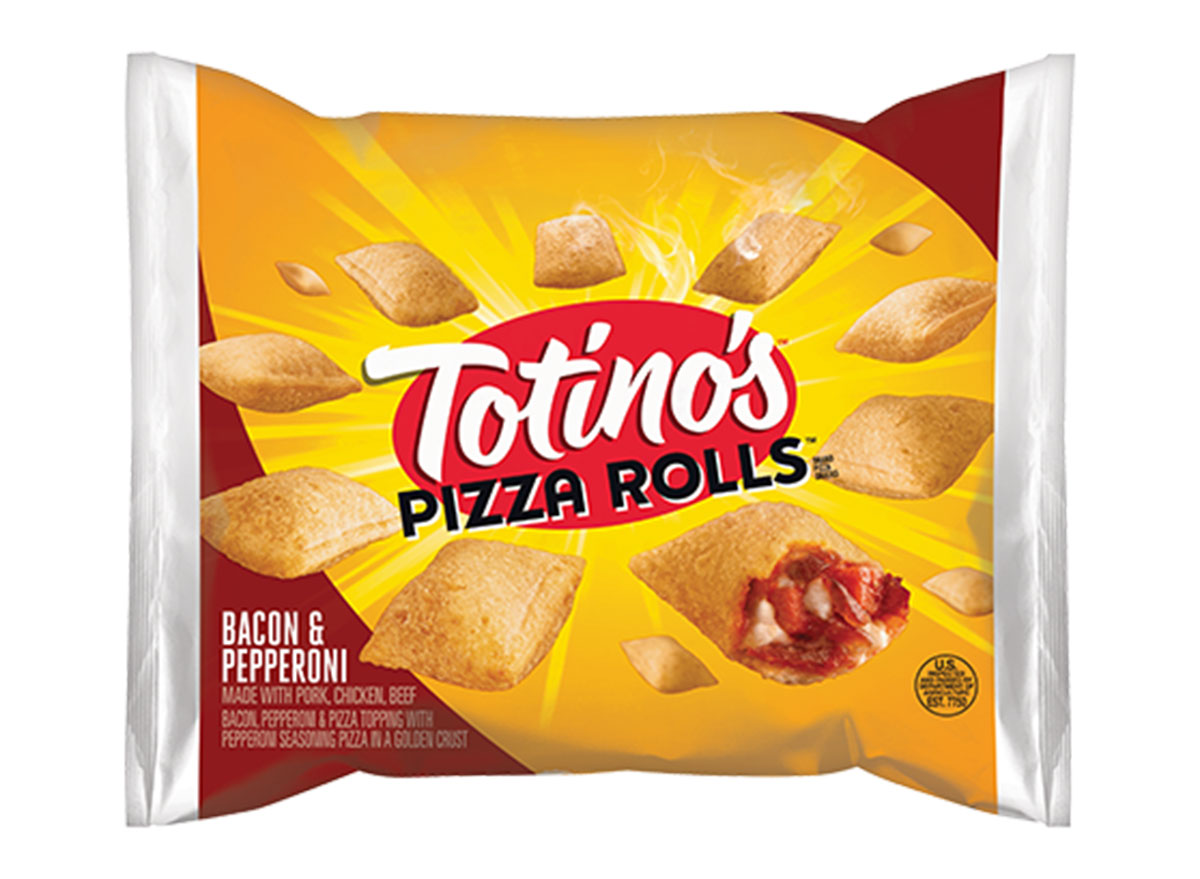 Per 6 rolls (85 g)
: 220 calories, 8 g fat (2 g saturated fat, 0 g trans fat), 380 mg sodium, 30 g carbs (1 g fiber, 2 g sugar), 6 g protein
While this nutrition information might not look too bad, you have to remember that it's only for six pizza rolls. Six pizza rolls are not very many, and you're not getting much nutritional value out of those. If you eat two serving sizes, which is probably closer to what an adult might eat during a meal, you're taking in a lot of sodium and a lot of carbs without much fiber or protein, unfortunately.
BEST: Jimmy Dean Delights Farmer's Recipe Egg White Omelet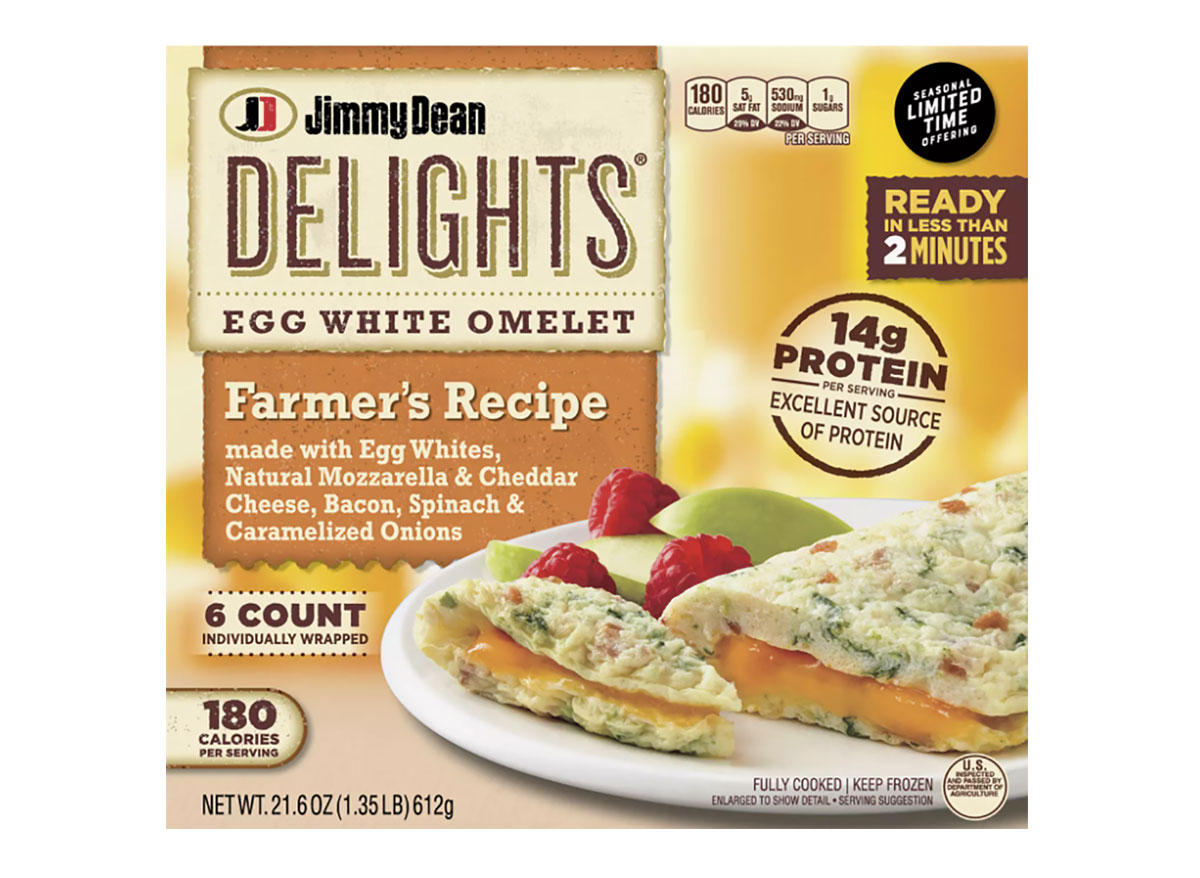 Per omelet (102 g)
: 180 calories, 12 g fat (5 g saturated fat, 0 g trans fat), 530 mg sodium, 3 g carbs (0 g fiber, 1 g sugar), 14 g protein
As far as breakfast options go in the freezer section, this Jimmy Dean's sandwich is one of the better options because it's low in carbs but high in protein. It's also on the low end for calories and sodium so you can start your day off on the healthy side.
WORST: Member's Mark Franks in a Blanket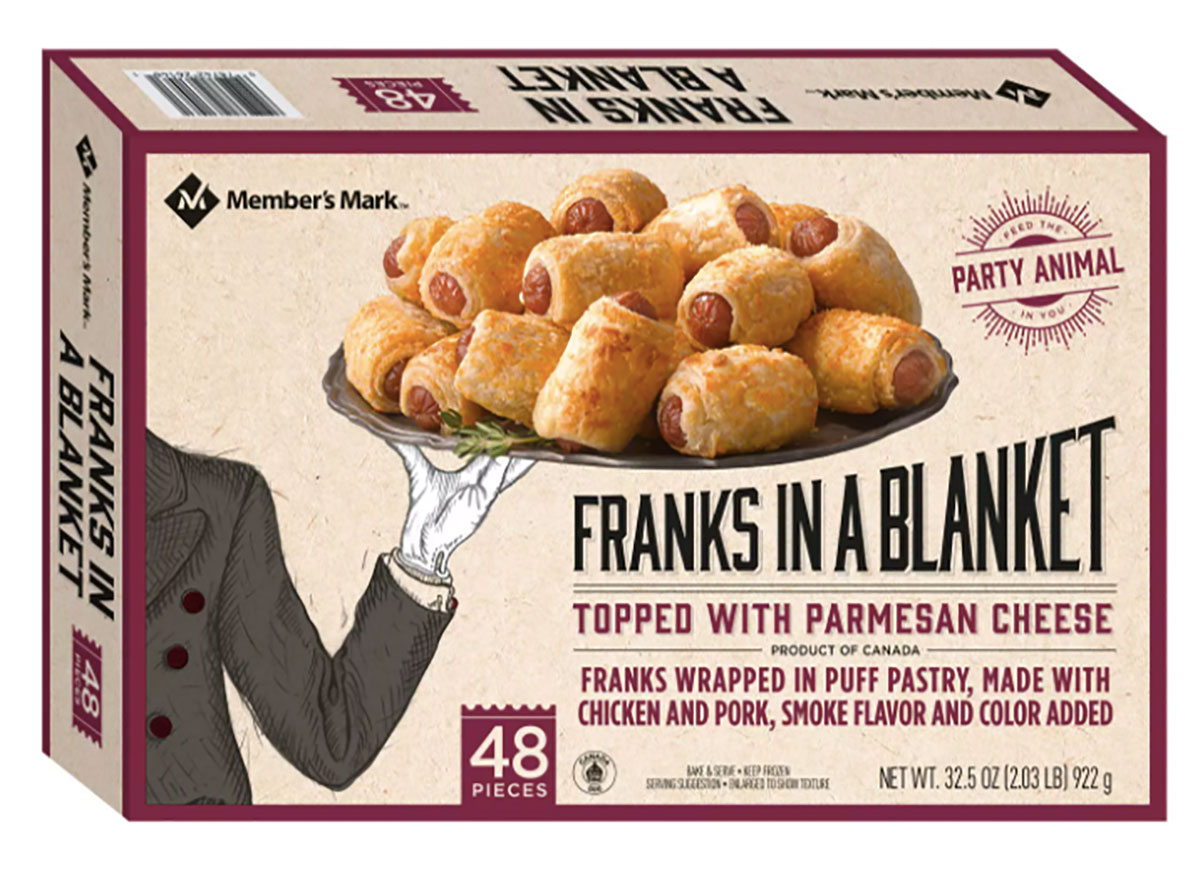 6254a4d1642c605c54bf1cab17d50f1e
Per 4 franks (77 g)
: 260 calories, 19 g fat (7 g saturated fat, 0 g trans fat), 530 mg sodium, 14 g carbs (0 g fiber, 0 g sugar), 7 g protein
The serving size here is on the small side, which makes the nutrition information a little concerning. If you're able to stick to just eating four of these, they aren't awful, though they're high in fat but not fiber or protein. Once you creep over that serving size, though, these start to become unhealthy pretty quickly.
BEST: Tattooed Chef Veggie Nest Zucchini Spirals With Pesto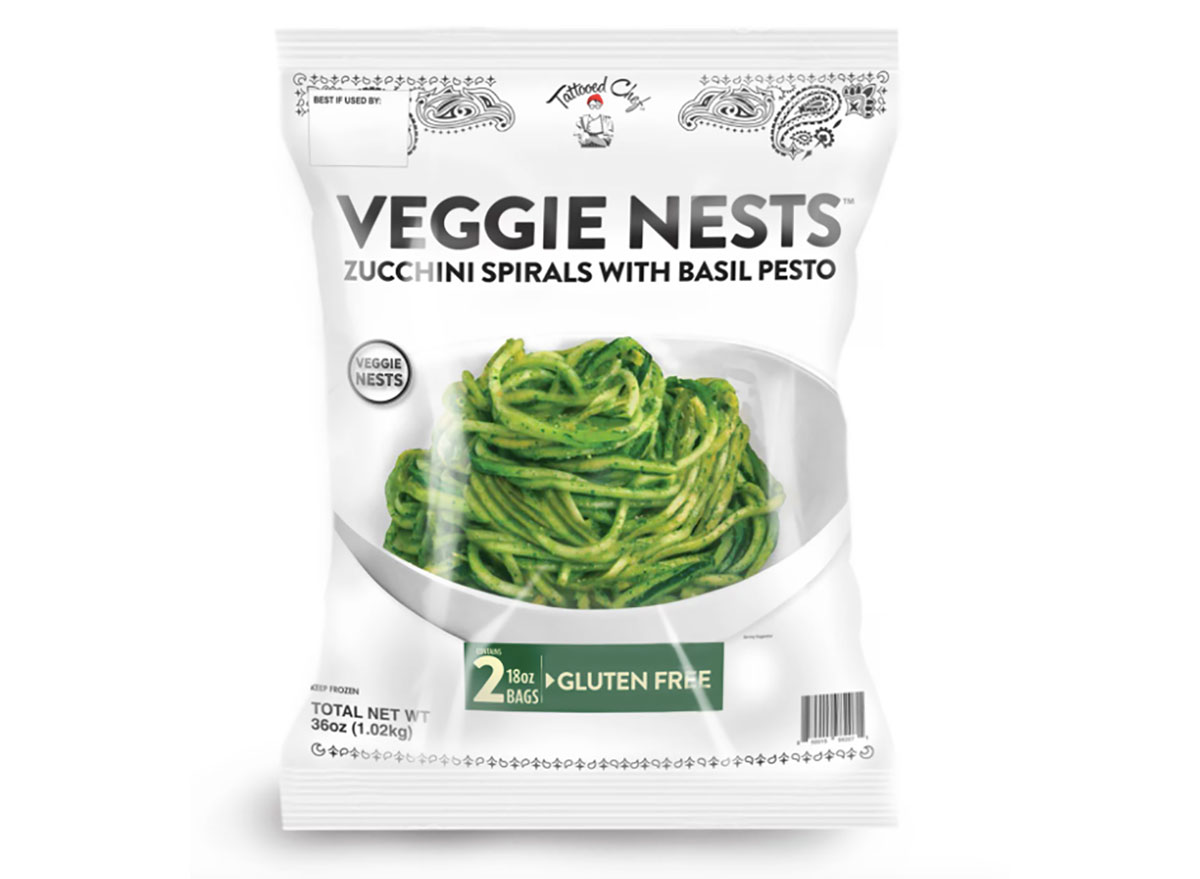 Per 3/4 cup (105 g)
: 120 calories, 12 g fat (2 g saturated fat, 0 g trans fat), 210 mg sodium, 3 g carbs (1 g fiber, 1 g sugar), 2 g protein
As with any veggie dish, you're not going to have a lot of calories, carbs, fiber, or protein here. But because this dish comes in so low in calories, you can eat a heaping serving without making too much of a dent in your diet. Also, because the noodles aren't pasta, you're staying very low on carbs.
WORST: Jimmy Dean Delights Egg'wich Breakfast Frittatas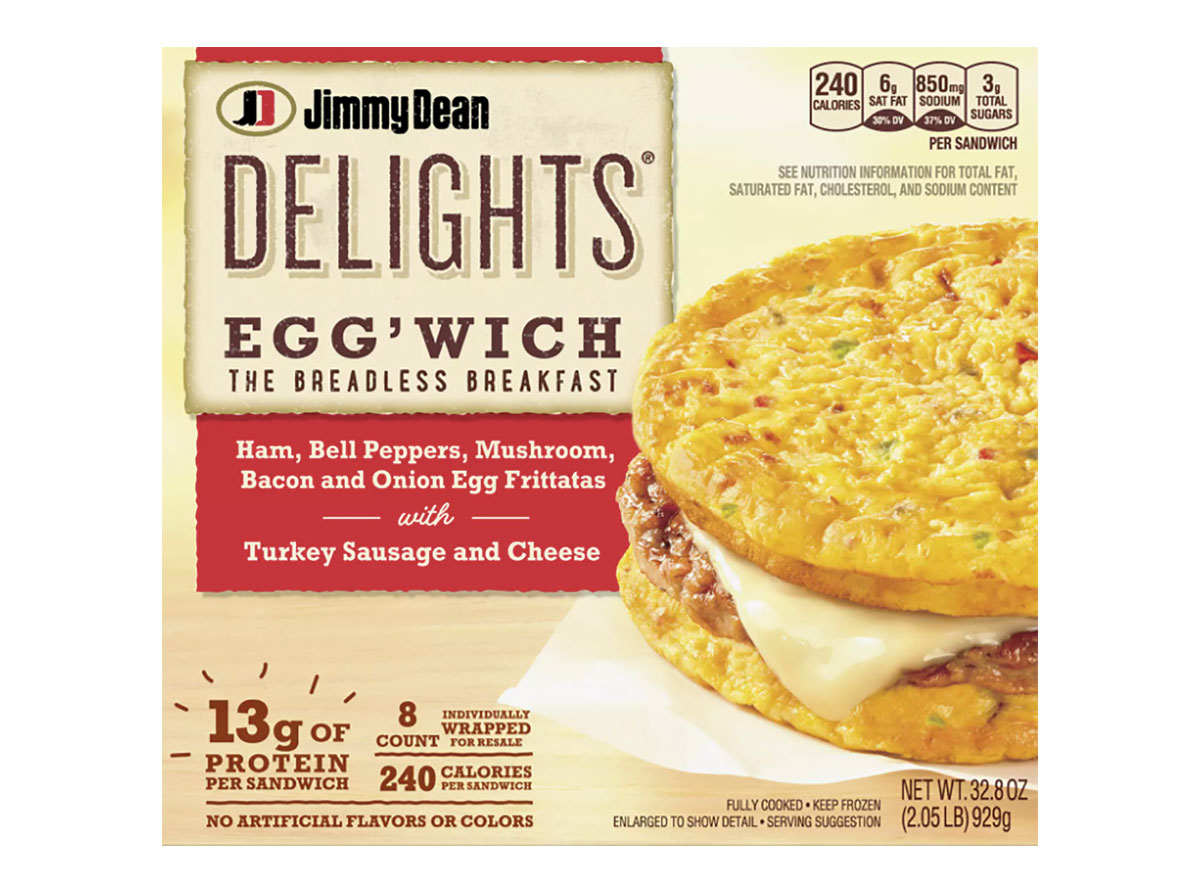 Per sandwich (116 g)
: 240 calories, 17 g fat (3.5 g saturated fat, 0 g trans fat), 850 mg sodium, 7 g carbs (1 g fiber, 3 g sugar), 13 g protein
While these frittatas might come across as being healthy, they're loaded with sodium, which isn't great. The rest of the nutrition is pretty decent, but you're better off making homemade frittatas loaded with veggies that you can portion out for the week ahead.
BEST: Healthy Choice Fudge Bars
Per bar (76 g)
: 90 calories, 1 g fat (0.5 g saturated fat, 0 g trans fat), 45 mg sodium, 18 g carbs (2 g fiber, 8 g sugar, 4 g sugar alcohol), 4 g protein
This is a pretty good option for a sweet treat. Each bar is low in calories and fat; you just have to watch out for the carbs if that's something you're concerned about. However, if you're just following a healthy diet and can't be without dessert (understandable), reach for one of these!
WORST: Pierre Fully Cooked Flame-Broiled Bacon Cheeseburger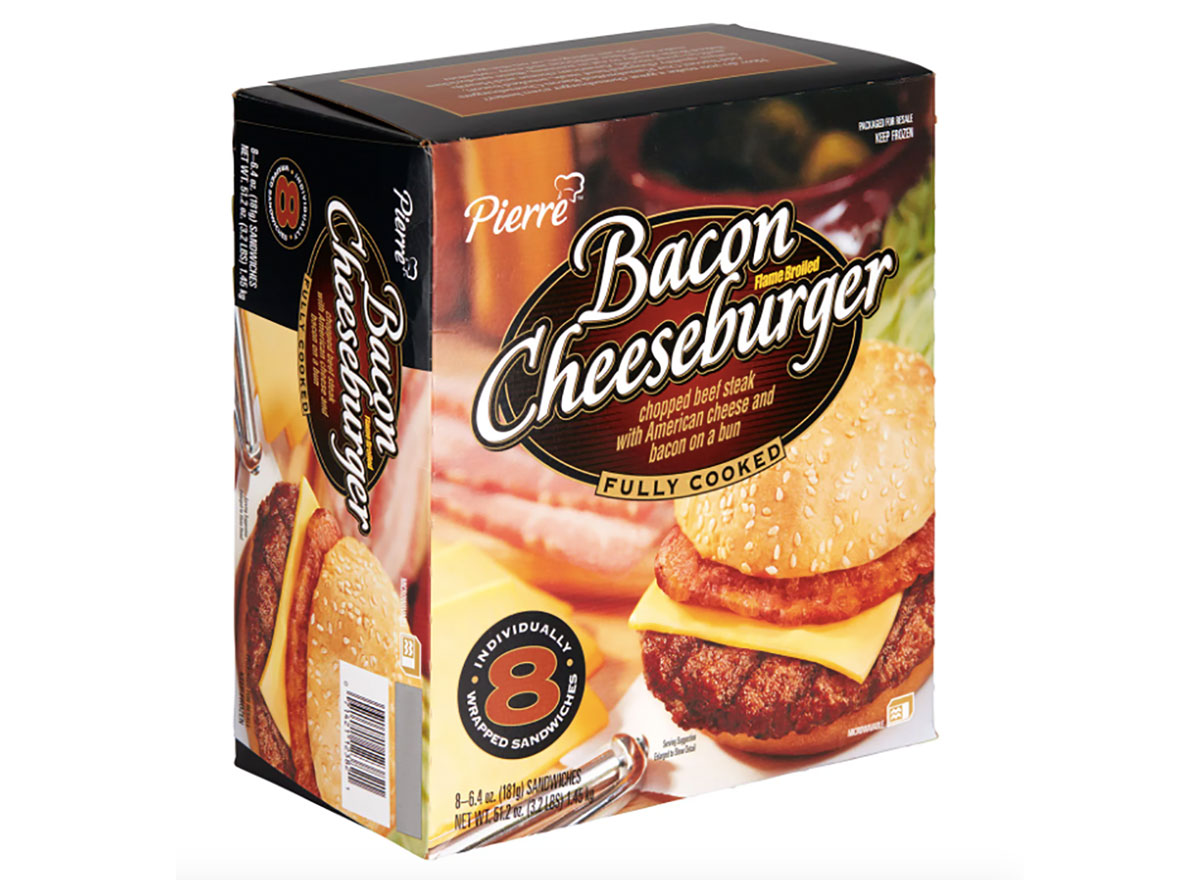 Per sandwich (179 g)
: 560 calories, 33 g fat (13 g saturated fat, 0 g trans fat), 900 mg sodium, 40 g carbs (2 g fiber, 7 g sugar), 25 g protein
Yes, you're getting ample protein in this burger, but you're also getting a huge amount of sodium, carbs, and fat. This burger—which includes the whole sandwich—isn't your best option from the freezer section. Instead, grab a pack of frozen hamburgers (or Beyond Meat Burgers) and build a healthier, homemade sandwich.
And for more, check out these 108 most popular sodas ranked by how toxic they are.
Hedy Phillips
Hedy is a freelance writer with years of experience covering buzzy food trends, wellness, and weight loss.
Read more
More content from
Groceries