Secrets Peloton Instructors Don't Want You to Know
Even if you're the most devoted Peloton user, you may not know these details about your favorite coaches.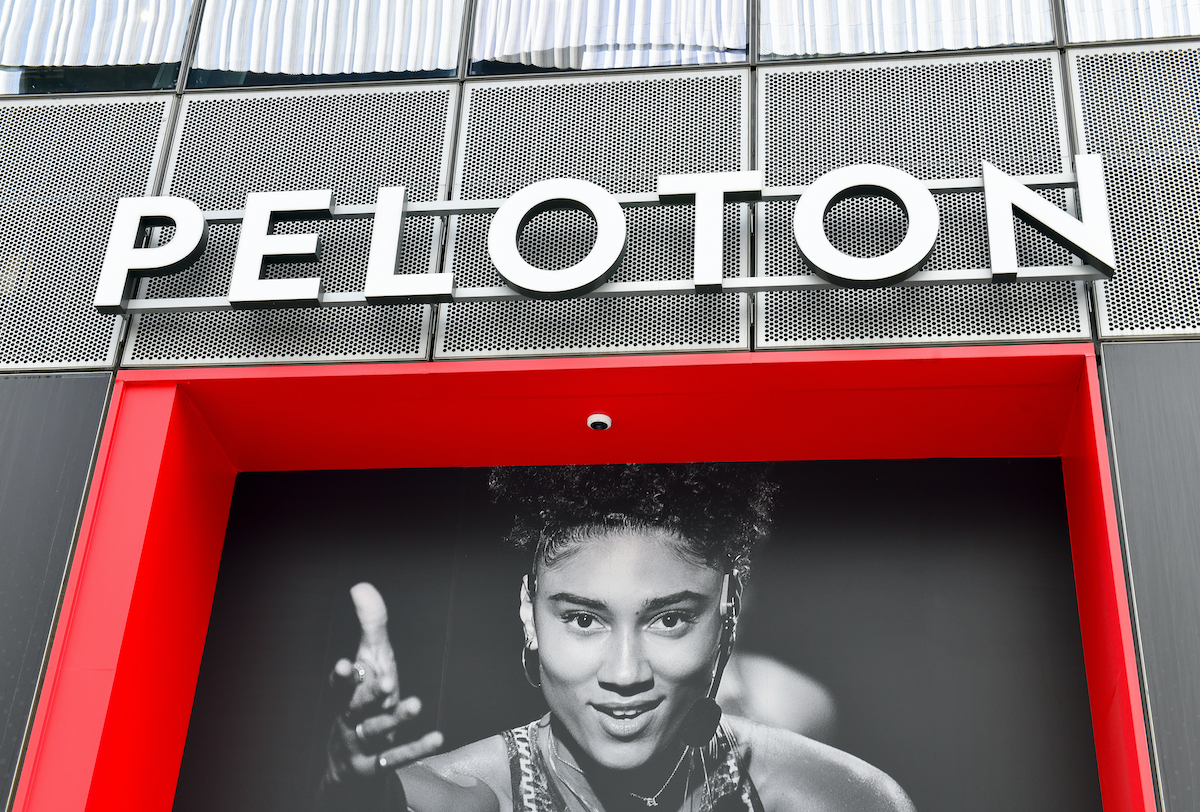 They've become the breakout celebrities of the COVID-19 era, often featured in newspapers, lifestyle magazines, and—in perhaps the greatest sign of their cultural impact—on Saturday Night Live. They have explosive followings on social media. Reddit threads are devoted to them, and countless blogs rank them based on their workouts, their personalities, and their motivational skills.
Of course, we're talking about Peloton instructors, the wildly fit, super confident, often funny, and always dazzlingly attractive spin instructors who keep Peloton's millions of subscribers fit every day.
However, even if you're the most devoted user of Peloton, there are many insider details of being an instructor that even you might not even know. For just a few of the publicly available details about being a Peloton instructor you may find interesting, read on, because we've compiled them right here. And for more great exercise advice you probably didn't know, see here for the One Walking Strategy That Will Secretly Make You a Happier Person, Says Study.
They Make Six-Figure Salaries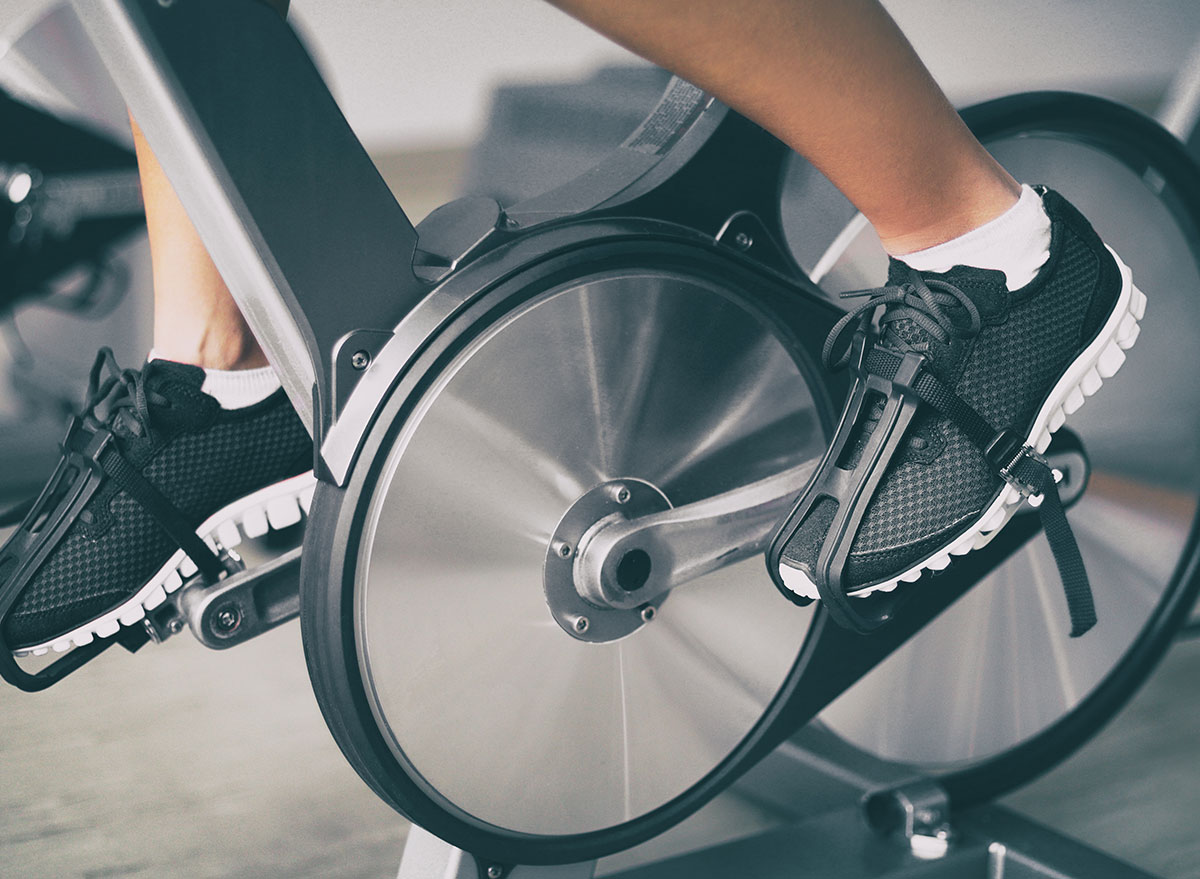 Peloton doesn't reveal what it pays their instructors, but a report by Bloomberg Businessweek earlier this year shows just how important the instructors are to Peloton's business model and their success as a fitness product. In short: They're well compensated, with a salary and a performance bonus.
"One instructor last year received a six-figure salary and bonus offer," reported the magazine. "More-senior instructors make upwards of $500,000 in total compensation, say people familiar with the company—not counting the money they can make from external sponsorships. [John Foley, Peloton's founder and CEO], a big believer in shared ownership, has also handed equity awards to people throughout the company's ranks." And for some great ways for you to save, make sure you know why You'll Save This Much Money in Life By Starting to Exercise Right Now, Says Study.
If You Have a Crush on Them, They Notice
A report earlier this year by InsideHook looked at the phenomenon of Peloton users who have "legitimately" fallen in love with their instructors over the course of quarantine. In response, one Peloton instructor, Jess King, told the site that she was "deeply honored and touched that I am part of peoples' lives." However she also acknowledged that "over the years, she has come to recognize certain leaderboard names of users who only take her classes."
It Takes a Ton of Training to Teach and Pedal at the Same Time
According to Peloton trainer Leanne Hainsby, after she was hired, she spent 10 weeks training so that she had the fitness levels to be able to teach and talk to her class at the same time. "You have four cameras in the studio and being able to naturally use them and command the space is difficult," Hainsby described to The Telegraph. "A lot of skill goes into making that seamless."
To date, she still works out upwards of five times per week (outside of her classes) in order to keep herself fit for teaching. Psychologically, she prepares for every class not as a fitness class, but as an entertainment product. "Let's not think about it as a fitness facility with cameras," she says that Foley, the CEO, instructed them. "Let's think about it as a television streaming facility filming fitness content." For some great fitness tips you can try at home, see here for the Secret Exercise Tricks for a Better Body After 40.
Instructors Have Left, Raising Eyebrows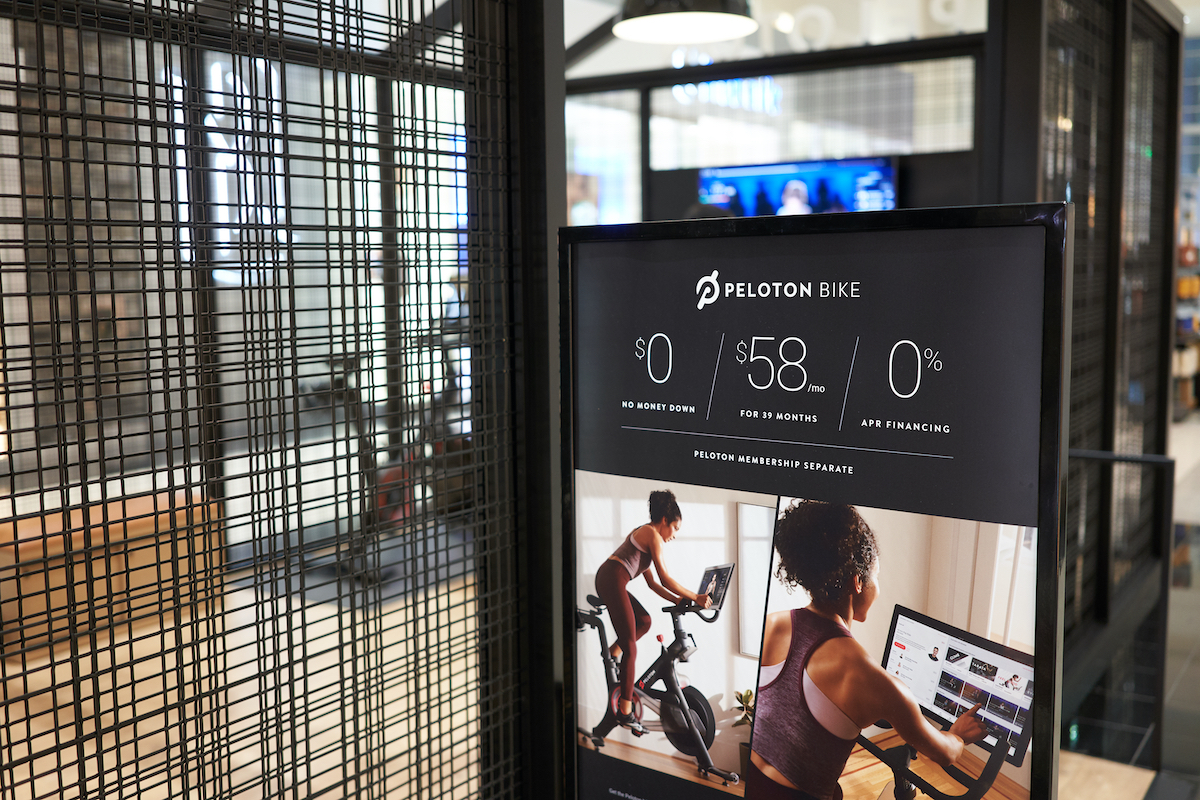 In 2019, popular instructor Jennifer Jacobs "suddenly" left the company and didn't cite a reason, though people who took her class speculated that it could have been because she may have been picking on an overweight user—an incident that the site The List noted may not have happened at all. According to Distractify, the instructor Oliver Lee left the company last year and no details were given regarding his departure. "That didn't stop the rumors from flying, however, with several members making uncorroborated allegations that Lee had shared unsolicited pics with female Peloton users," wrote the report.
Lee's content disappeared from the site, which Distractify notes is unusual. Whatever the case, Peloton stated that "out of respect for his privacy, we cannot share details of his departure."
They Always Want to Look Their Best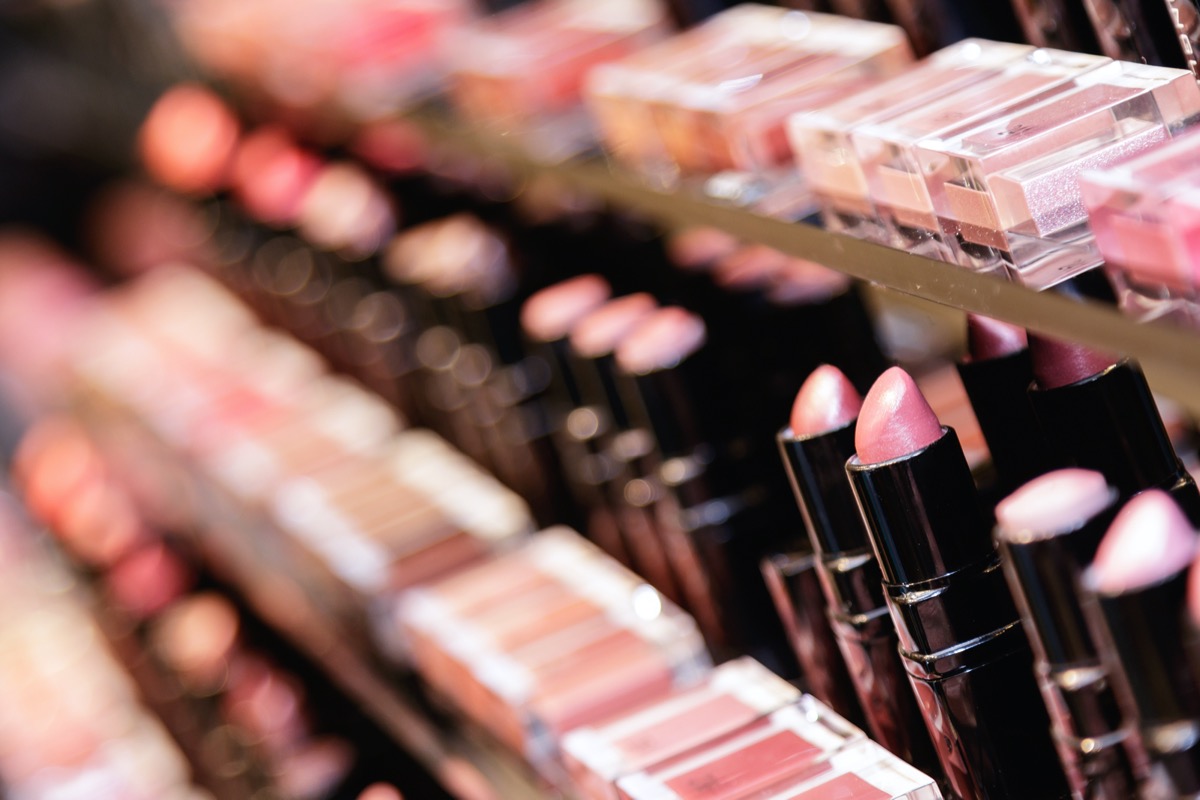 According to The Telegraph, instructor Kendall Toole revealed that she wears a "high-definition sweating powder on top of foundation as her 'secret weapon for keeping everything in place,' and accessorizes her infamous heavy-metal rides with lashings of eye liner."
Instructor Olivia Amato told the newspaper that she "puts on lipstick as her 'last step' 'before getting on the bike: 'To get it to stay, I apply lip primer and lip liner before it and then two coats. And I always check my teeth.'"
The Audition Experience Is Terrifying
6254a4d1642c605c54bf1cab17d50f1e
According to multiple instructors, the audition can be a nerve-wracking experience. "It was very different from what I've experienced as a teacher connecting with students—being in a room by yourself is very different," instructor Chelsea Jackson Roberts revealed. "This was pre-Covid, so I didn't really know what it was going to be like to be teaching alone. Through my work with Lululemon, I'm so used to being in crowds of people, and I had to bring all those years of teaching students and bring their energy with me into the room."
There is also technology they've got to navigate, as well. "[During my audition], I think I was so consumed with things like figuring out the cameras that I forgot what I was doing," said instructor Adrian Williams. "I forgot to look at the tablet, I wasn't checking my own metrics, I was just overwhelmed at how much there was to focus on. The first time I walked out of the room I was like 'Oh, that was awful.' I'm super hard on myself, and I said, if they call me back, I'll be ready."
They Have to Prepare Their Own Workouts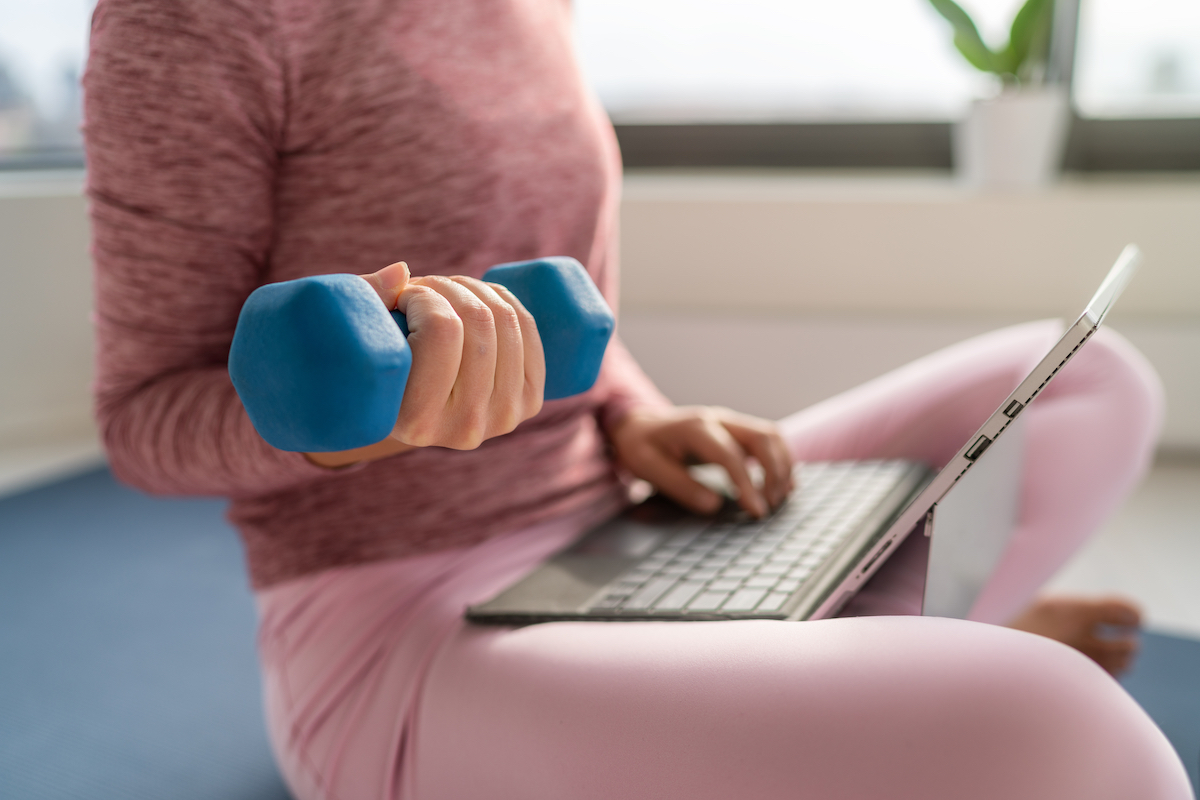 As Kendall Toole revealed to The Telegraph, the instructors are responsible for preparing all of their own classes, which she said takes about two-hours to complete. And for more great exercise advice you can use, check out The 15-Second Exercise Trick That Can Change Your Life.
William Mayle
William Mayle is a UK-based writer who specializes in science, health, fitness, and other lifestyle topics.
Read more about William