6 Signs You're at a Top-Quality Italian Restaurant, According to Chefs
High quality doesn't necessarily mean pricey.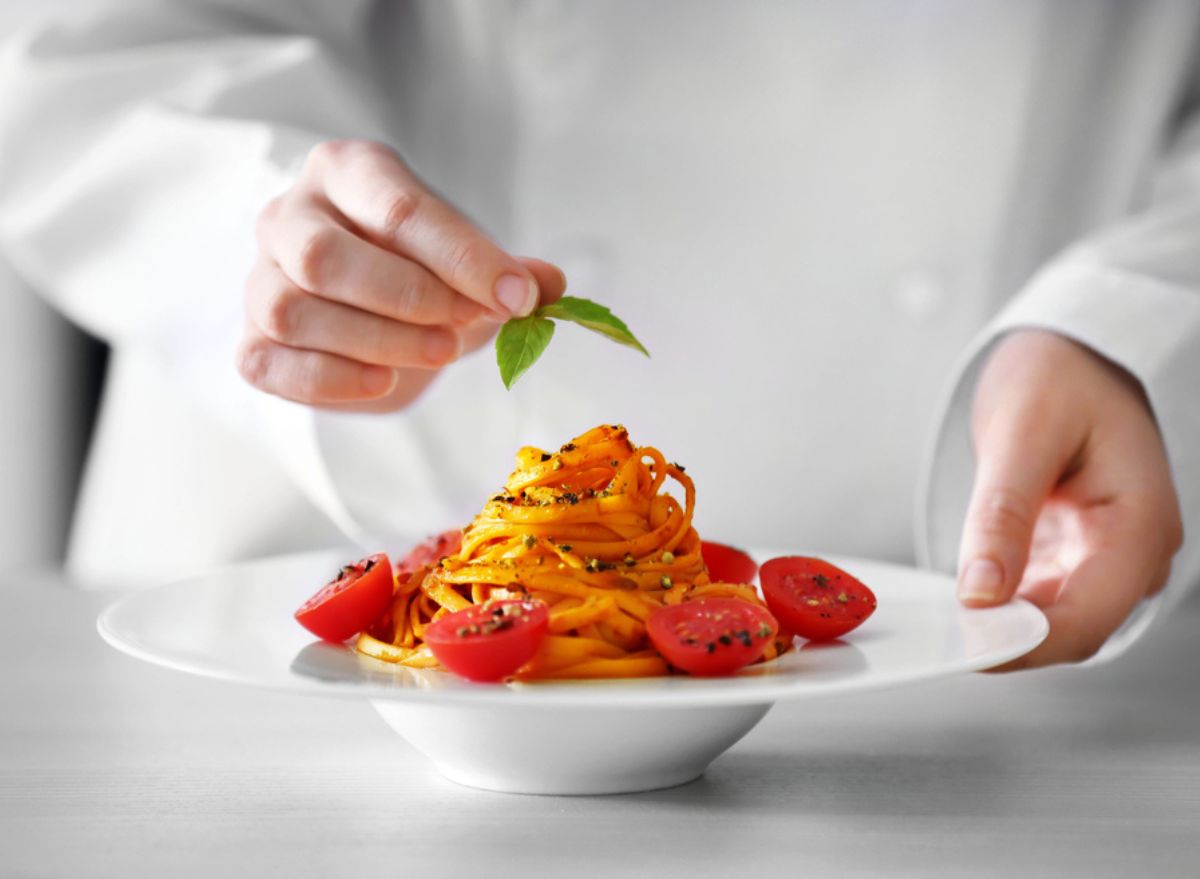 Italian food is the most popular food in the United States, and possibly the world, according to a 2019 survey that asked 25,000 people across 24 countries about their preferences. The study showed that pizza and pasta were among some of the most popular dishes in the world, with Italian cuisine receiving an average popularity score of 84% across all the countries surveyed. But every Italian restaurant is different and the quality can range from spot to spot.
We love our trattorias, Italian sandwich shops, red-and-white tablecloth joints, and everything in between, but when heading out for Italian food, it can be a challenge to know when you're getting a high-quality meal. By high quality, we don't necessarily mean fancy, or pricey, just the best food you can get for the price. We turned to top chefs at Italian restaurants for their expert advice about how to spot the best Italian restaurant. 
Will Gilson, chef and owner of lauded Italian restaurant Geppetto in Cambridge, Mass., confessed that he can't really turn off his "chef brain" when dining out, so he has a lot to say about what to look for in a top-quality Italian restaurant. 
"I can't really turn off the restaurant owner/chef portion of my brain, which is looking around and trying to sort of see their systems or lack thereof," Gilson told us. Most chefs are probably like Gilson, in that they notice things that common diners might miss.
With that in mind, we got Gilson, and a few other chefs, to tell us exactly what they look for in an Italian dining experience. 
A chef with a clear vision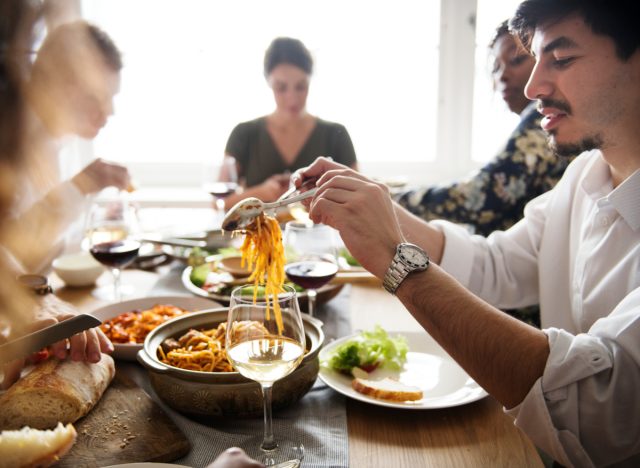 When we talk about authenticity with chefs, it's not usually about sticking to old-school ways of cooking, it's about being authentic to a specific vision or point of view. 
Gilson says to look for chefs offering unexpected takes on classic items and to stop expecting red sauce in every experience. "Some people walk in and they expect it to be pasta and red sauce, and some people walk in and they expect it to sort of be a reflection of the style of the chef that is running that place." It's that latter group that will find top-quality Italian restaurants. Look for places that offer a different view of the same old thing, says Gilson. "What we try to offer is our interpretation of it," he says of Geppetto.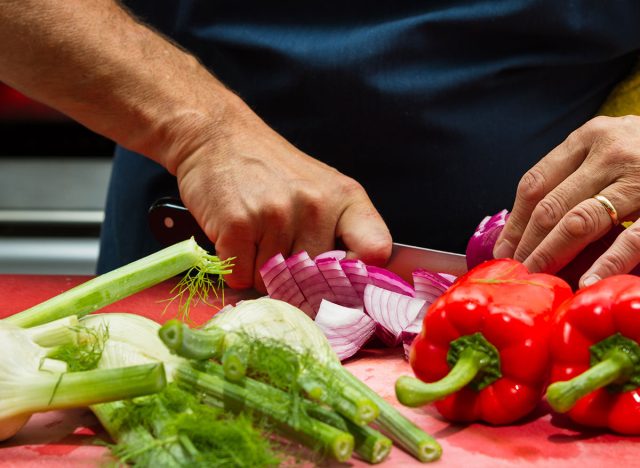 If you're dining in Italy, many of the ingredients will reflect the season, meaning you'll enjoy fresh ingredients at the height of their flavor. This is a huge priority for Gilson, who told us, "I look for how a restaurant will incorporate seasonality into the menu."
For instance, how a restaurant uses tomatoes in sauces depending on the season is a big sign. "Is there one that has no tomatoes, or are they using fresh tomatoes at the height of the summer? That kind of stuff is really important to me because it means that someone has to be paying attention to the menu and that it does change because it's connected to the seasons," he says.
Francesco Panella, television host and restaurateur of Gioia and Antica Pesa in NYC, agrees, explaining,  "When traveling, if I'm on the hunt for an Italian restaurant that makes me feel part of my Italian culture, I usually search for one that uses a seasonal menu, as that's always a direct reflection of our food culture in Italy."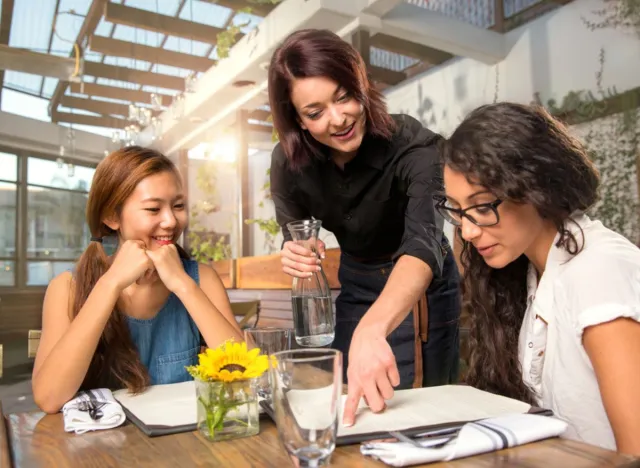 Look for restaurants that will welcome you and be accommodating. Gilson will even bend the rules for diners. For example, if patrons ask for free bread, Gilson would rather make the customer feel comfortable than say that don't offer it at Geppetto.
"I've even instructed my servers that if somebody comes in and they're like 'Where's the free bread?' just give it to them. Because if that is how you're going to start your experience, that you're so disappointed that the bread wasn't free, well then I'd at least rather squash that so that the rest of it we can show by our merits why we're a good restaurant."
The menu shouldn't be huge
Gilson notes that the dining public has "reached the point where the revolt against Cheesecake Factory size menus might have finally come to fruition." He says to look for a short menu. "I love going to New York and you go to a restaurant that has 10 things on the menu and you're like all right, they've put all of their energy into these 10 things, so let's try as many of them as we can," he says.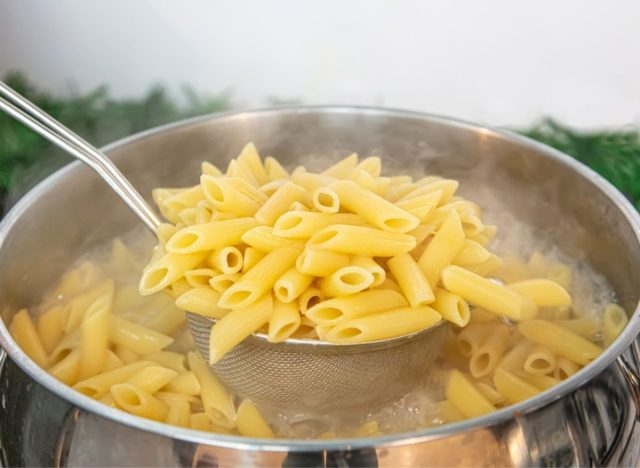 At a good restaurant, the basics should matter, like cooking pasta correctly. Executive chef Michele Mazza, of Il Mulino New York, looks for al dente (slightly undercooked) pasta, as a sign of quality.6254a4d1642c605c54bf1cab17d50f1e
"One thing that says to me that we are in a high-quality Italian restaurant is that the pasta is cooked al dente. Cooking pasta al dente tells me that the kitchen staff is properly trained. The reason pasta needs to be cooked al dente is because it marries better with the sauce. Overcooked pasta doesn't blend too well with the sauce."
One thing chefs notice is technique and consistency, says Carla Pellegrino, chef and partner at Limoncello in Las Vegas.  "It is all about the details of the cooking techniques and presentation of the plate," Pellegrino explains. "The precision of techniques such as searing, braising, and broiling" is something she immediately notices. 
Consistency—creating the same dish every night—is also important. "Homogenous, well-reduced and clean sauces on the plate are a direct indicator of the quality of the restaurant. These elements reveal the quality because the precision and attention to detail requires a well-trained chef, a larger kitchen staff, and longer labor time which ties directly into top-tier service and ambiance but can only be supported by restaurants that have the highest quality due to the higher menu prices required."
Tanya Edwards
Tanya Edwards is a seasoned food and health journalist, who has held roles at Yahoo Health as Managing Editor and at Food Network as Programming Director.
Read more about Tanya