9 Dine-In Restaurant Chains That Use the Highest Quality Ingredients
These brands will dazzle you with freshness.
Dining out is a luxury, but not every dining establishment lives up to those luxury standards. The line between brands that go the extra mile, and those that phone it in, is a pretty bold one. So when treating yourself to a meal out of the house, it pays to invest in some place that uses high-quality ingredients, knowing full well your money is being well spent.
Just like fast-food chains, the quality of ingredients at dine-in chains is the key factor that determines success. It's something made apparent at steakhouses, and it's an effortful ethos that certainly holds true for other kinds of full-service brands as well.
Even though some fast-food chains go above and beyond to source top-notch ingredients, the importance of quality is arguably even higher at a dine-in spot. Between the higher price tag and the higher expectations for a meal served tableside, quality is a pivotal aspect that can make or break a business.
Fortunately, there are plenty of dine-in restaurant chains that excel in this department, working with local farms and sourcing from reputable purveyors to ensure your meal is a memorable one. From high-end Southern comfort food to brunch you can feel good about, these are the dine-in restaurant chains that use the highest quality ingredients.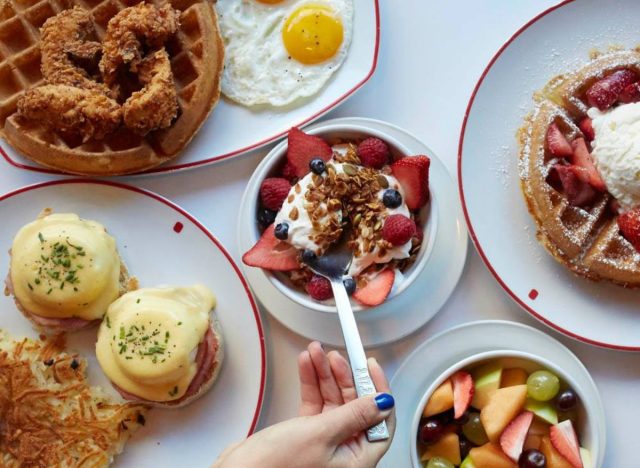 Written right in the name of the restaurant and found in the incredible dishes they serve, Founding Farmers knows how to give a wonderful dining experience with high-quality ingredients. Michael Vucurevich and Dan Simons, with the help and support of  Mark Watne, farmer and President of the North Dakota Farmers Union, have successfully opened eight restaurant locations in Maryland, Pennsylvania, Virginia, and Washington, D.C.
Everything at this chain is made fresh, from scratch every day and the menu options change seasonally. As farmers, each of the restaurateurs knows where certain ingredients should be sourced, what time of year produce is at its best, and can tailor a location's menu to specialize in the regional favorites.
"Our goal–directly and indirectly–is to increase demand for family-farmed products while pioneering a business model that gives farmers a greater share of the food dollar," the chain said on-site, "we design and operate sustainable restaurants."
Every Founding Farmers restaurant bakes all desserts, pastries, and breads at an in-house bakery. On each day, all-natural beef is ground for burgers, ice cream is hand-churned, French fries are sliced from real potatoes, plus, all cocktails and boozy beverages are made with the brand's very own Founding Spirits from the company distillery (located inside the Washington, D.C. restaurant location).
Not only does this dine-in chain care about fueling its customers with sustainable food and drink, but Founding Farmers is also committed to creating a long-lasting impact on the world we live in. With a focus on active recycling and composting programs, the restaurants divert about 90% of their waste from landfills.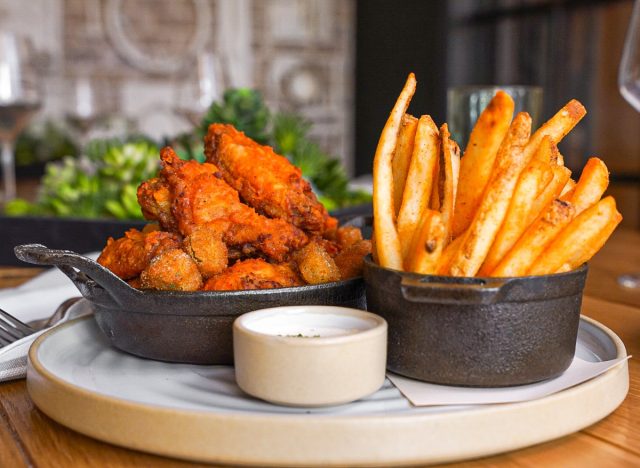 From hush puppies and fried chicken to beignets and buttermilk biscuits, Southern cuisine is innately comforting and joyous. It's hard to feel anything but pure bliss when digging into a skillet of buttery cornbread melting with honey butter.
And that's exactly the kind of joy you'll experience at Yardbird, a Florida-based mini-chain that's grown to become one of the best Southern restaurants in America. That's because its food is equally as soulful and comforting as it is high quality, and this is one restaurant that can talk the talk and walk the walk.
"Regionally, we source all our products pending the season and proximity to ensure the highest caliber of freshness with minimal footprint," explained corporate executive chef Patrick Rebholz. "We also procure ingredients that are of the highest quality we have encountered in our culinary voyages."
He cites Yardbird's charcuterie board, which features Col. Newsom's pasture-raised 20-month-old American prosciutto, and locally-sourced cheeses from regional creameries. The chain's rice, a staple ingredient on any Southern menu, is sourced from Geechie Boy Farms out of Edisto Island, S. C., while Anson Mills provides the Sea Island rice peas.
Beyond sourcing, quality continues in the kitchen. "Outside of procurement, I think what makes our products high quality is a product of our scratch kitchens," said the chef, highlighting the 27-hour brined rotisserie chicken, house-cured pork belly, 12-hour smoked brisket, and freshly ground grits as prime examples.
"Our pastry program is a good example of dedication to scratch cooking at its highest level," he added. "Biscuits are produced all day long for the freshest warm biscuit you will ever devour, served alongside seasonally driven housemade jam and craftily produced butter by the pastry team. These efforts are our centerpiece to brunch." This also includes cinnamon rolls, housemade pop tarts, and beignets, which are fried to order and stuffed with Nutella. "Quality is a result of passion for the cuisine, love for the art of cooking, and desire for hospitality."
You can find Yardbird's locations in Miami, Las Vegas, Dallas, Washington, D.C., Chicago, and Los Angeles.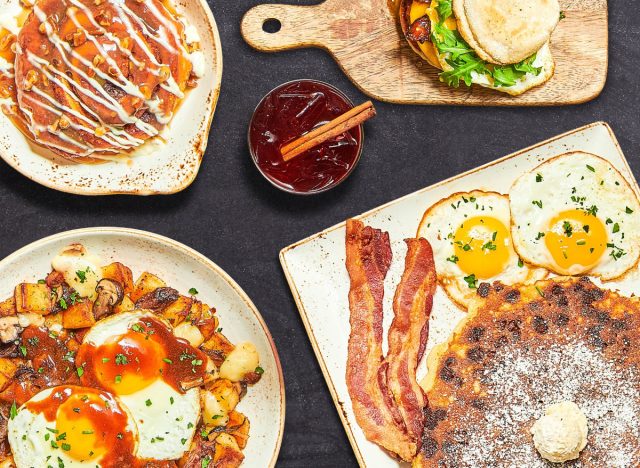 Since breakfast is the most important meal of the day, it makes sense to focus on quality in the morning—with a mimosa over brunch, for example.6254a4d1642c605c54bf1cab17d50f1e
At First Watch, a breakfast chain with more than 400 locations across dozens of states, you can rise and shine with food that sets itself apart. "In sourcing our ingredients and creating menu items, First Watch 'follows the sun' to bring only the freshest produce to the table, from wherever and whenever they are in season," says Shane Schaibly, senior vice president of culinary strategy for First Watch.
"For example, Florida strawberries can be found on the menu in winter, Florida watermelon in summer, and yellow sweet corn from the Midwest in fall. Our approach to daytime dining is based entirely on serving only the best to First Watch guests."
From three different kinds of Benedict dishes and avocado toast to biscuits with turkey sausage gravy, food at First Watch is as exciting as it is fresh, with ingredients sourced reputably and menu items made from scratch.
This means the restaurants juice their own fresh fruits and vegetables every morning, never use heat lamps or deep fryers, and always seek quality partnerships with growers to bring seasonal offerings and traditional favorites to life.
Another benefit of breakfast? Things are even fresher. "Because of our limited operating hours (we're open from 7 a.m. to 2:30 p.m.), all ingredients are turned over quickly, making for even fresher dishes," Schaibly added.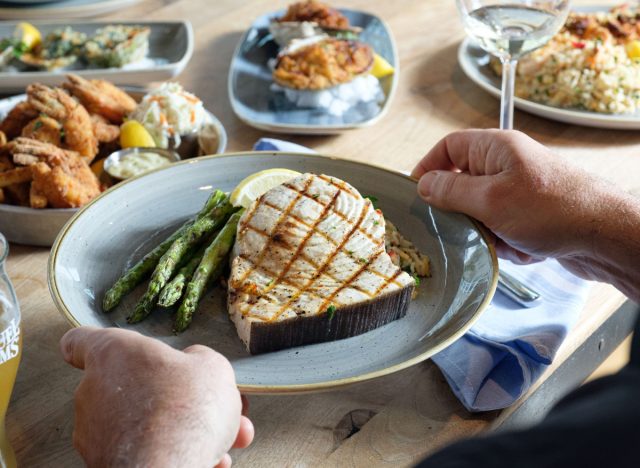 More so than almost any kind of food, seafood is something that requires only the utmost in quality and freshness. Considering the widespread issues plaguing the seafood industry, it pays to spend your money at a restaurant that consistently delivers the goods. Case in point: Massachusetts-based Legal Sea Foods, a longtime tentpole of quality seafood in America that operates 23 locations along the Eastern Seaboard.
"At Legal Sea Foods we're committed to quality and freshness," said Matt King, vice president of culinary operations for the Boston-bred brand (other locations can be found in New Jersey, Virginia, Pennsylvania, and Rhode Island). "Throughout the year, our pier-to-plate process brings over 40 varieties of fresh fish and shellfish to the table. We're dedicated to supporting the local New England fisheries; they provide us with native species such as haddock, pollock, scallops, and lobsters."
Acknowledging that seafood is a global industry, King said that Legal Sea Foods combines this philosophy with sourcing the best fish around the world. "Tuna and swordfish are migrating constantly in search of better feeding ground, so we follow the migration patterns for the best catch. And our salmon is currently sourced from the Isle of Skye in Northern Scotland. This is an E.U. and U.K. organic certified salmon."
Across the board—and across the globe—all seafood sourced for Legal Sea Foods is from sustainable fisheries. "When we say 'If it isn't fresh, it isn't Legal!' it's because responsible, quality sourcing is at the heart of everything we do."
Along with seafood, steak is something that necessitates high quality, and Ocean Prime is a chain that excels on both fronts. With 17 locations spread from coast to coast, the surf & turf mainstay goes to great lengths to guarantee its meat and seafood are nothing short of the best, no matter the location or regional menu variations.
"Ocean Prime has built a reputation centered on genuine hospitality, stunning ambiance, and uncompromising food," noted the chain. "As a Cameron Mitchell Restaurant, we have a 25-year commitment to responsible sourcing of the highest-quality ingredients."
Over the course of its existence, the restaurant's dedication to quality has established strong relationships with farmers, fishermen, purveyors, suppliers, and bakers, whose products and provisions are among the best available. "High quality on the plate starts with the best ingredients. We have done business in this fashion since day one and will continue to do so. We do it because it is the right thing to do."
In addition to this timeworn philosophy, Ocean Prime is constantly on the lookout for locally sourced menu additions, from Sonoma goat cheese ravioli and Point Judith calamari to Florida grouper and Saddleberk Farms Berkshire pork.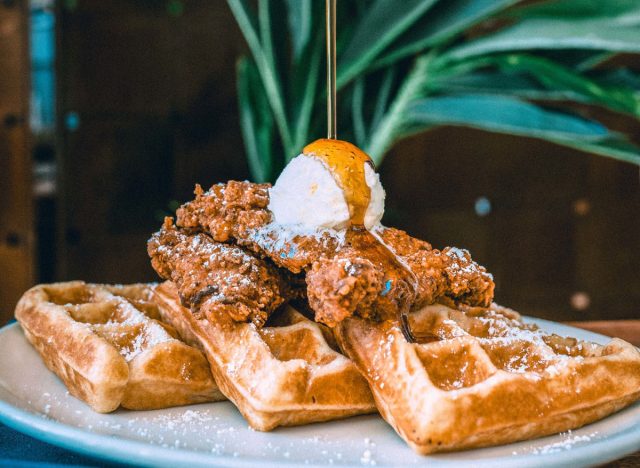 Another prime example of a high-quality Southern restaurant, Tupelo Honey Cafe is an Asheville-based mainstay dedicated to responsibly sourced ingredients that are seasonal, flavorful, and unparalleled. The chain, which is currently undergoing a growth spurt, has about a dozen locations across several states, with a handful more slated to open soon.
"Building a better food system" is a core tenet for the company, which dives into details about its sourcing philosophies and quality commitments, saying it strives "to provide clean, thoughtfully-sourced and local ingredients as much as possible on our Southern menus." Animal welfare is a huge part of that, along with seasonality and the environment. "It is of the utmost importance that animals are treated kindly and humanely, produce is harvested in-season, and that partners are considerate of the footprint they are leaving behind."
Tupelo Honey Cafe describes its proteins as "Forever Free," meaning proteins are free of antibiotics and hormones, and animals are pasture-raised and sustainably farmed, while seafood is wild-caught. So the next time you indulge in a brunch feast of fried green tomatoes over heirloom grits, 18-hour brined fried chicken, or cast-iron pork, you can chow down knowing it's the cream of the farm-fresh crop.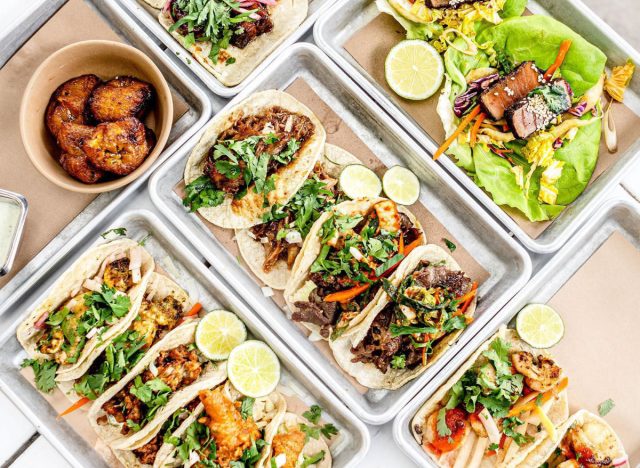 Even when a menu hinges on street food, the quality of ingredients makes all the difference. It's something abundantly clear at food trucks and taquerias across the country, as well as at full-service restaurants like New York-based Bartaco.
"At Bartaco, we create menu items that are considered 'street food classics' but also incorporate fresh, high-quality ingredients that are curated by our culinary team," explained president Anthony Valletta. "The key to most of our menu items are these standout ingredients that have fresh and bold flavors."
Sourcing ingredients from local and regional suppliers, as Valletta said, helps ensure that everything is of the highest quality possible. "Additionally, our vendors go through a vigorous vetting process by our culinary and operations team and are among the highest-rated, which further ensures our use of top-notch ingredients."
In Bartaco's dishes, the kitchens use minimal ingredients so as to really showcase the quality and integrity of the food. "For example, we typically build our tacos with three ingredients only. This allows us to challenge our culinary team to procure the best-in-class ingredients for our dishes, as we do not mask mid-quality ingredients in them."
Billing itself as a community-focused restaurant, Bartaco adheres to that mindset by sourcing as much as possible from local suppliers and focusing on choosing ingredients by quality, not by price.
"Our philosophy when it comes to sourcing is really to do what will best benefit our guests and communities," Valletta added. "We want to create the best tasting, highest quality menu items, so we focus on sourcing our ingredients from partners who can ensure that this happens consistently. Additionally, we avoid long-term commitments with vendors so that we have the ability to switch immediately if the quality is not meeting our expectations. We challenge our vendors as our guests challenge us—our vendors are only as good as their last delivery of quality ingredients, as we are only as good as our last meal to our guests."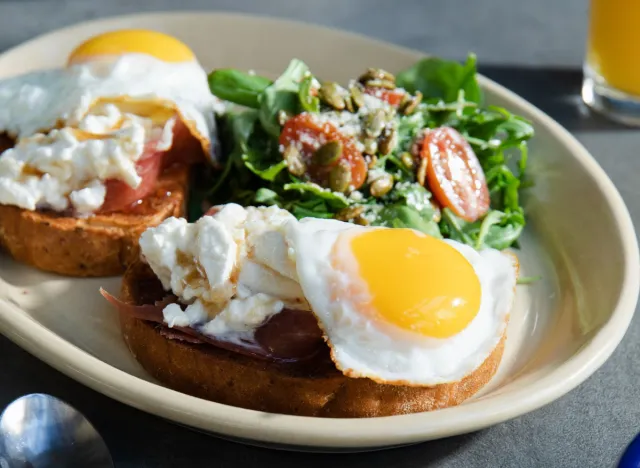 "Breakfast, but different" is the central philosophy at Snooze, an A.M. Eatery, a Denver-based brand with more than 50 nationwide locations (and counting).
"When we say we do 'breakfast, but different,' that applies to our ingredients, too," said Andrew Jaffe, chief marketing officer. "Every ingredient is responsibly sourced, thoughtfully prepared and must pass our Snooze Approved set of sourcing standards. We want everything that goes into our breakfast to have a positive impact on the planet and our guests."
"Snooze-Approved Food" is essentially a way for the chain to establish its own set of rigorous standards for sourcing and quality. To meet said standards, ingredients and purveyors are vetted to ensure the ultimate vetting of everything coming into the restaurants.
Snooze's guidelines for fresh ingredients include animal welfare, social responsibility, and banned ingredients, while Snooze-approved suppliers must take a responsible stance on important global issues such as fair labor standards, business, ethics and integrity, and climate change.
Ultimately, that means menu items are in a league of their own. This includes using cage-free eggs, Polidori sausage (made with responsibly raised pork), and real maple syrup from a Vermont family farm, all of which comes together for dishes like Burrata and prosciutto toast, Parmesan-panko crab cake Benedict, crab and asparagus omelets, and Buddha bowls brimming with roasted cauliflower, mushrooms, sweet potatoes, farro, black rice, quinoa, kale, and golden raisins.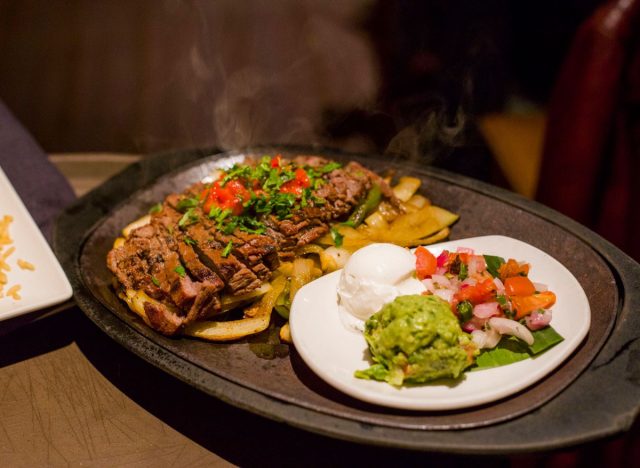 Freshness is key at Cantina Laredo, a Texas-based chain of upscale Mexican restaurants with a people-pleasing menu of guacamole, queso, enchiladas, tacos, and carne asada.
"Our sourcing is driven by a belief that freshness is paramount to quality ingredients," said president David Wierman. "That is why we make our salsas and pico de gallo from scratch using café tomatoes sourced through a network of local produce houses. Our guacamole is made from only fresh whole Haas avocados. Our tortillas chips are prepared fresh throughout the day."
Across the country, the chain makes three different bean recipes and two rice recipes fresh daily, while only the highest quality meats meet the menu standards. This includes Certified Angus Beef brand skirt steak, and mahi-mahi, salmon, and ahi tuna are always fresh.
Of course, that same sentiment applies to drinks. "We fresh-squeeze the lime juice used in our margaritas. Never from a mix. We make every margarita from only 100% agave tequila."
At the end of the day, it's a dedication to craft and quality, which takes Mexican comfort foods to an elevated level. "Freshness drives tastiness," Wierman notes. "Wherever available, we source locally for freshness."
A version of this story was originally published on July 11, 2022. It has been updated to include new information.
Jordan Summers-Marcouillier
Jordan Summers-Marcouillier was born and raised in San Jose, California and now works as a writer in New York, NY.
Read more about Jordan