18 Simple Workout Moves That Torch Calories All Day
Go ahead and bust out these easy, yet effective moves while you're watching TV or cooking dinner. Prepare to feel the burn.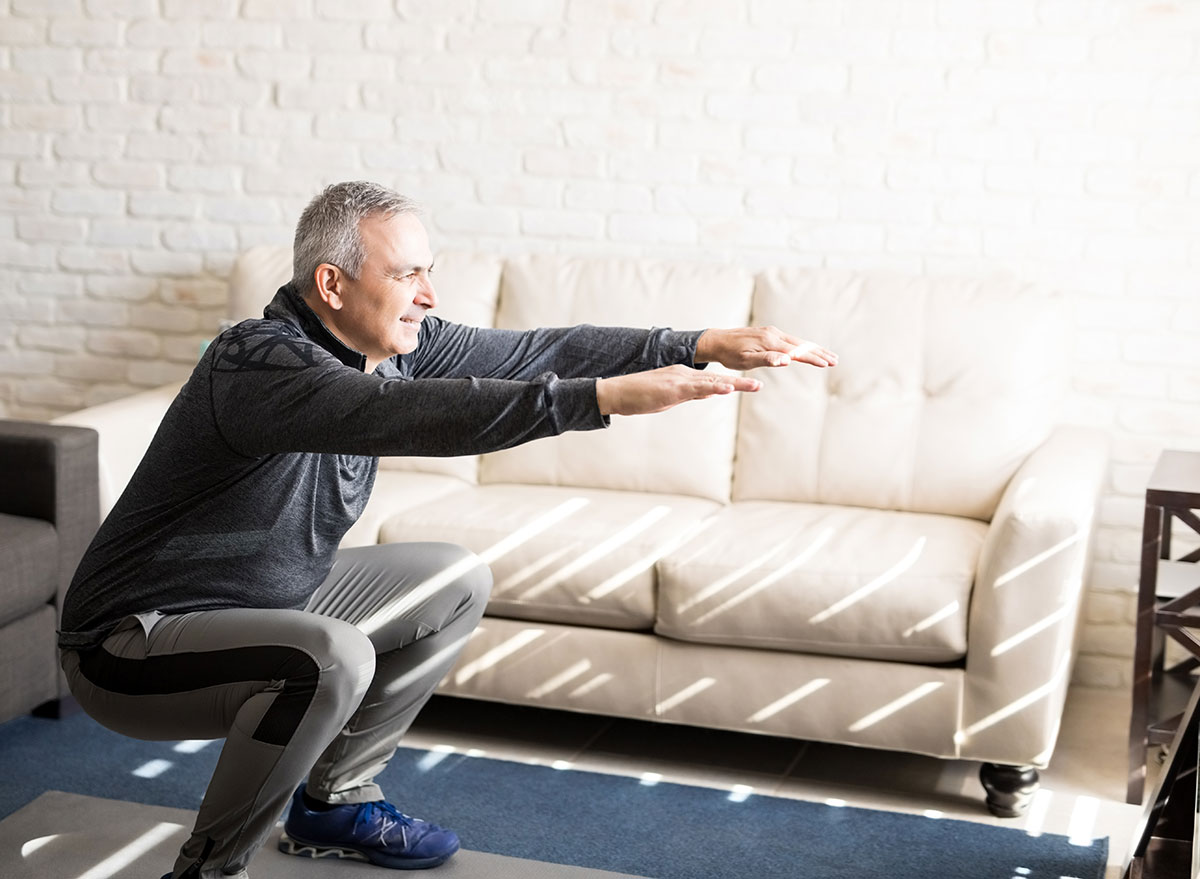 Being active is critical to good heart health. There's no way around it—the best way to keep your ticker strong is by staying active. Problem is, we're all so busy. It's challenging to find time every day to devote to a formal exercise routine. And it's a lot easier to come up with plenty of excuses as to why you don't have the time. After a long day, the couch comes calling and next thing you know, you're planted for hours on a Netflix binge.
But spending all that time sitting is not doing you any favors. In fact, U.S. adults spend an average of six to eight hours every day being sedentary, according to The American Heart Association (AHA). What's even more shocking is the fact that there are as many as 250,000 deaths in the U.S. per year that are actually attributable to a lack of regular physical activity.
So what can you do?
Here's one solution: Build more physical activity into various parts of your day. The AHA does recommend adults should get at least 150 minutes of physical activity every week. Now, you can do that while you go about your day. By squeezing in microbursts of vigorous activity into daily chores and activities, you can get your work done and your workout in.
Check out these super simple workout moves that actually do burn calories and keep you healthy. While you're making these changes into your daily routine, be sure to try out these 21 Best Healthy Cooking Hacks of All Time, too.
While You're Making Coffee
As your morning cup of Joe is brewing, here are the exercises you can try out:6254a4d1642c605c54bf1cab17d50f1e
1 minute of marches with arm lifts
20 seated Russian twists
2 sets of 1-minute side elbow planks with twists (minute per side)
While You're Cooking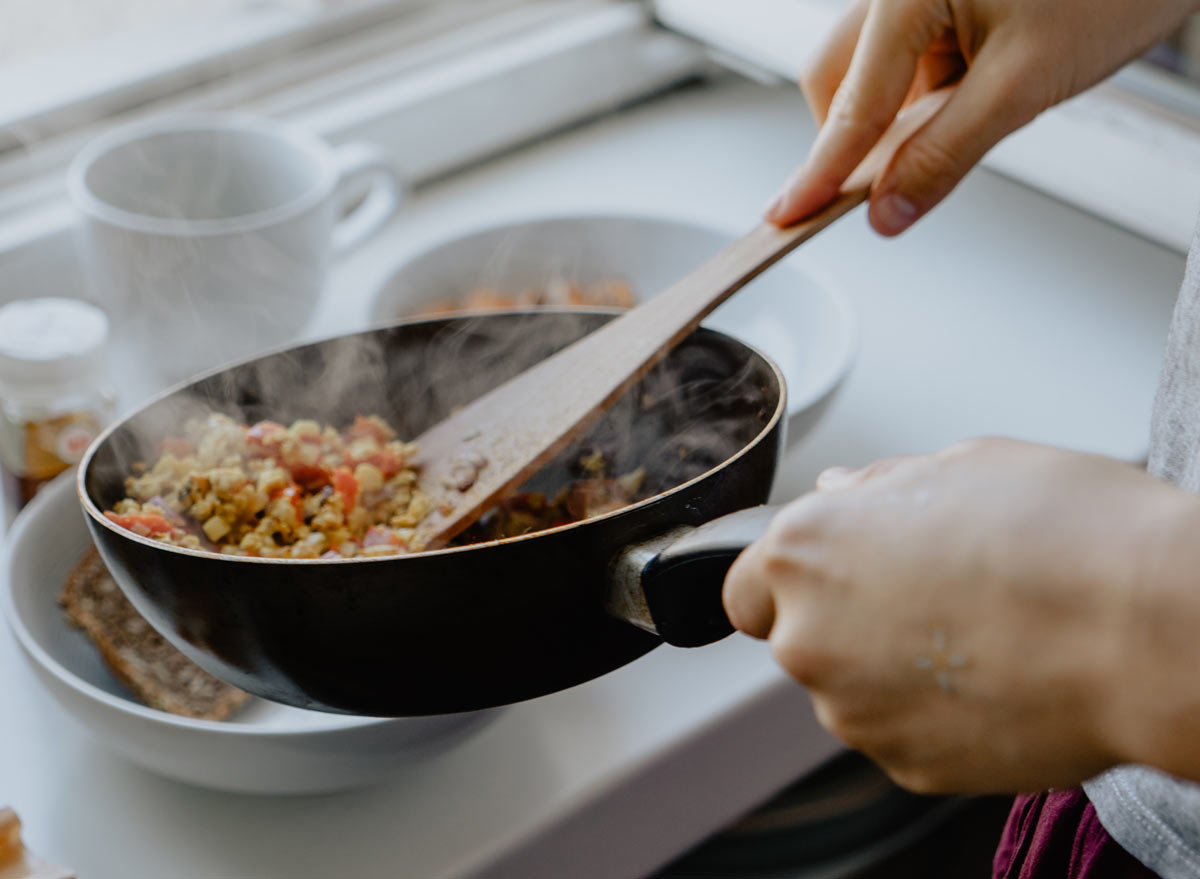 Bored after you popped a dish in the oven? Or don't know what to do while you wait for the microwave to signal that your meal is all warmed up? We've got three moves you can try out, right in the kitchen.
30 alternating lateral leg lifts
50 calf raises
20 counter push-ups
Looking for some healthy recipe inspiration? Sign up for our newsletter to get daily recipes and food news in your inbox!
While You Watch TV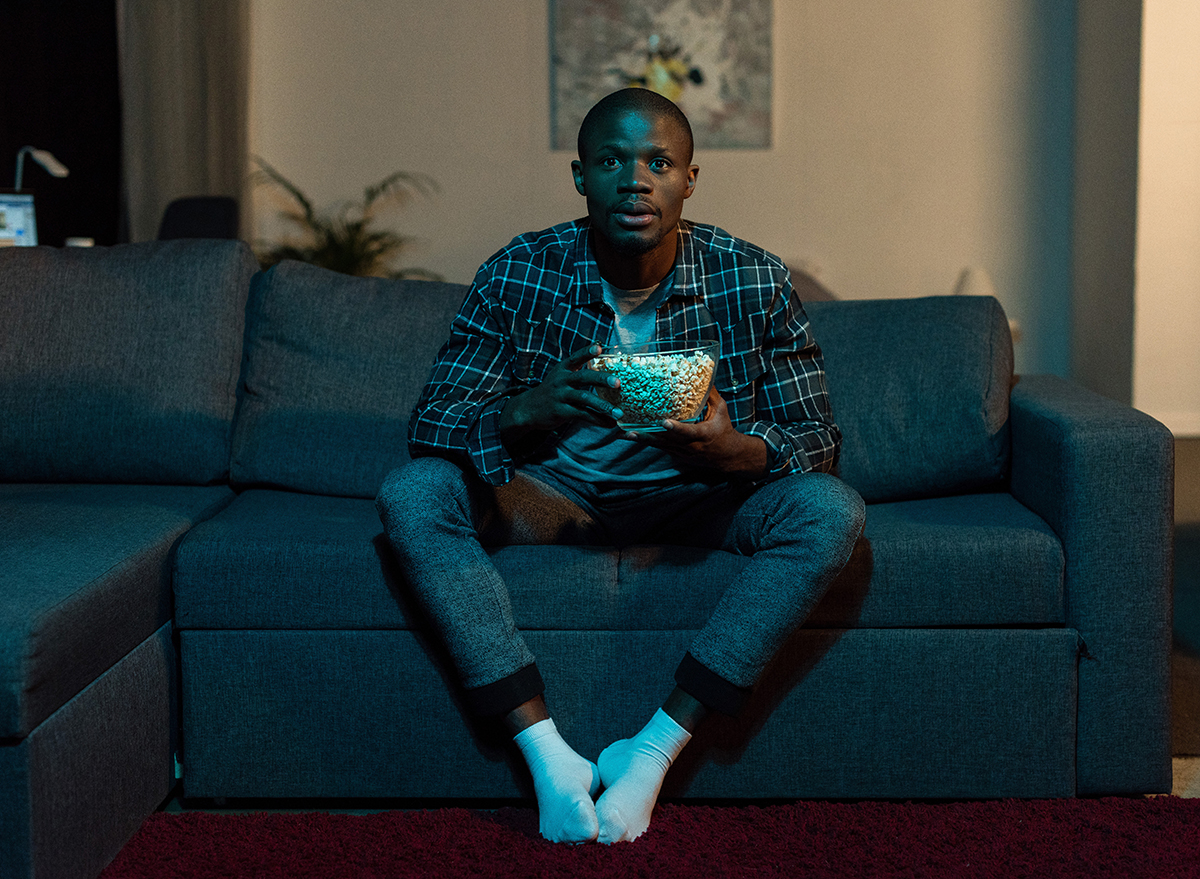 We know—you don't necessarily want to be distracted while you're catching up on your favorite TV show. But instead of loading up on snacks, you can get up and move during each commercial break. Here are the best moves that are living-room friendly:
A 20-second plank
10 jumping jacks
10 crunches
10 hip raises
When You Open the Fridge
Admit it—there have been plenty of times when you're just standing in front of the fridge once you open it. Perhaps you're envisioning what meal to make out of the food that's in there. Or you're hoping something will magically appear. (We've all been there!) Regardless of the reason why you're standing in front of your open refrigerator, you can work your legs while you make up your mind.
15 bodyweight squats
20 alternating lunges
When You Use the Restroom
Once you're done doing your business, why not sneak in a mini workout? Don't worry if you don't have a big bathroom. You just need a wall and that's it.
While You're Brushing Your Teeth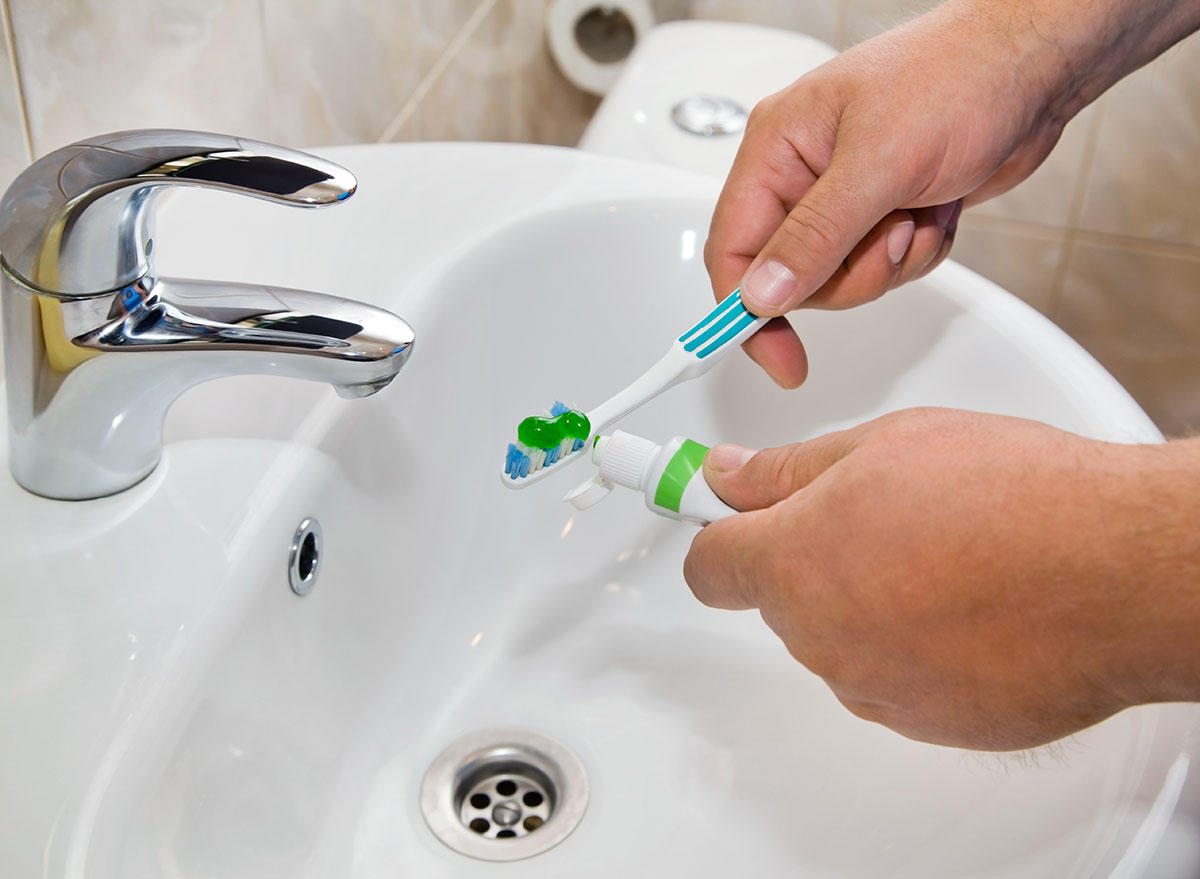 While you're brushing those pearly whites, you don't just have to stand there and stare at yourself in the mirror. Instead, use this as an ideal time to tone your legs and glutes?
When You're About to Go to Bed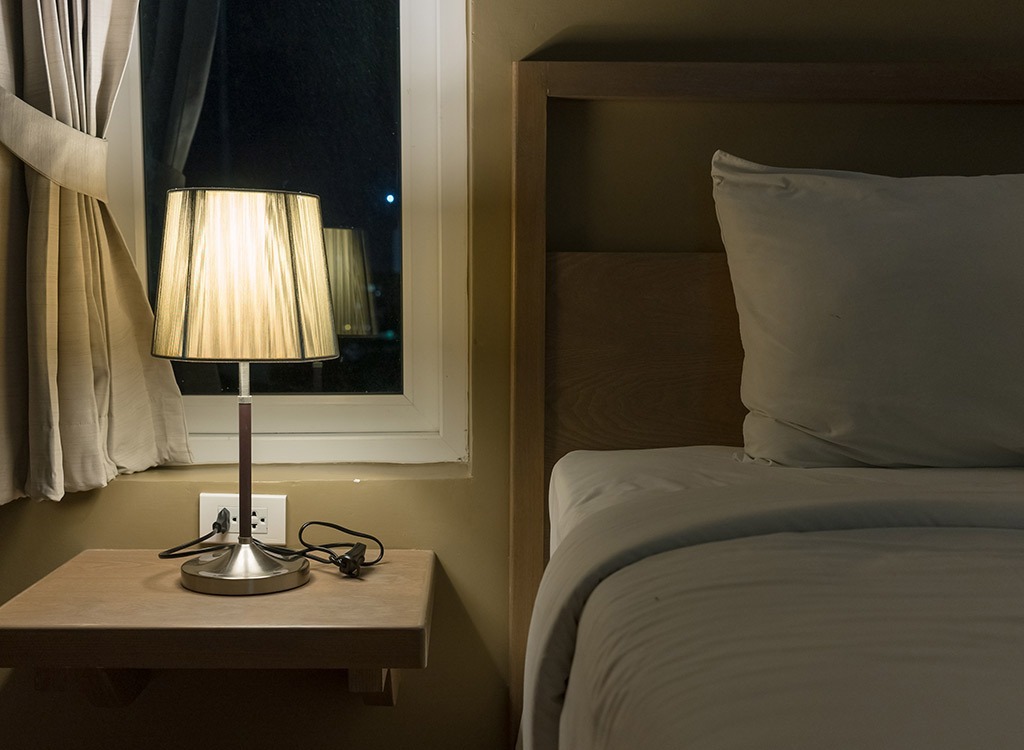 After a long day, you might just want to crawl into bed and head straight to sleep. But before you drift off, try out these quick moves. All you need is two minutes and then you're all set.
1-minute forearm plank
20 seconds Tree Pose
20 seconds Warrior 3
20 seconds Downward Dog
Eat This, Not That!
Inspired by The New York Times best-selling book series, Eat This, Not That! is a brand that's comprised of an award-winning team of journalists and board-certified experts, doctors, nutritionists, chefs, personal trainers, and dietitians who work together to bring you accurate, timely, informative, and actionable content on food, nutrition, dieting, weight loss, health, wellness, and more.
Read more about Eat This