8 Sodas That Use the Lowest Quality Ingredients
Even for a low-cost beverage category, these sodas are just plain cheap.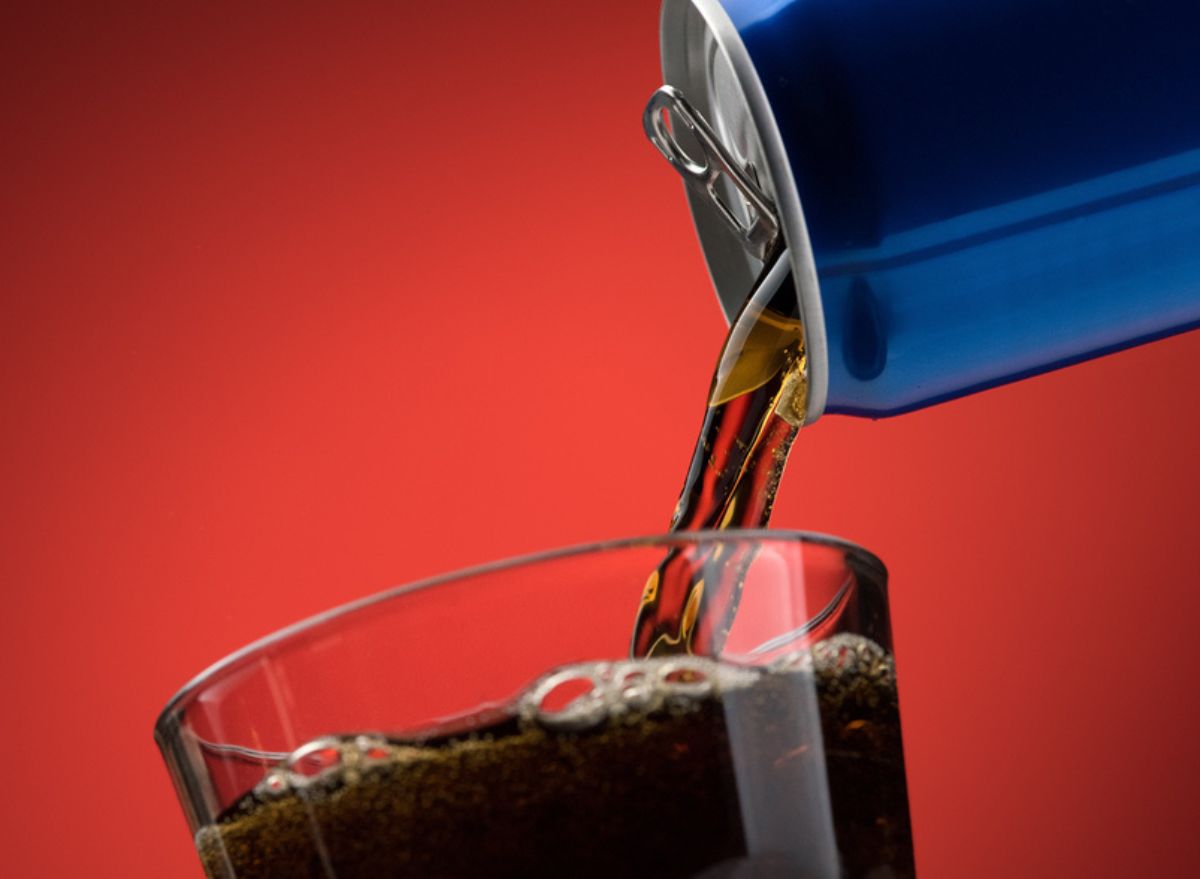 Soda is not a healthy product and, in most cases, it's not a very high-quality product, either. You already know both of those things, but they bear repeating, because if you're going to treat yourself to a soda—and indeed, it's totally fine to enjoy a soft drink now and then, as long as it's not in excess—you should go for the good stuff. Or at least the decent stuff, which is available from beverage-makers both large and small.
Whatever your opinion may be of Coca-Cola, for example, the company's flagship soda is still made with genuine coca leaves, which are imported from South America (via special government exemptions and under strict controls). Or take Reed's Ginger Beers and Ginger Ales, which use real bits of ginger, honey, and fruit juices for flavoring. There are plenty of other examples of soda brands that use decent ingredients.
On the other side of the spectrum, we have some sodas that are made with the cheapest stuff possible. The result? Artificially colored sugar water, more or less. Actually, that may be why these drinks tend to be sold at bargain prices. Keep reading to find out which sodas contain the lowest quality ingredients.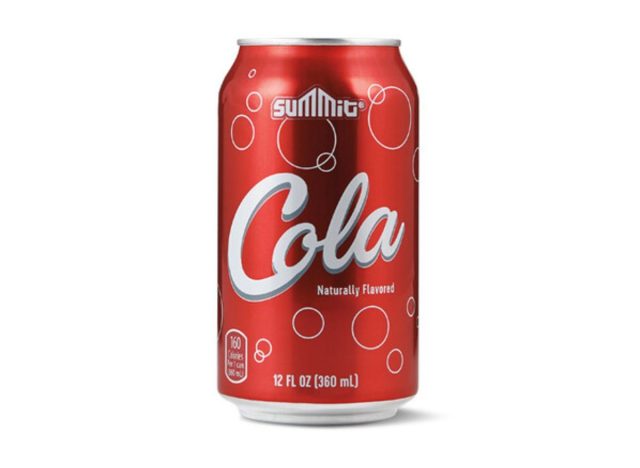 Summit is the Aldi grocery chain's in-house brand of sodas, and like most Aldi-branded products, part of the appeal is the low price. Unfortunately, you can taste it, especially with Aldi's Summit Cola. According to Mashed, it's practically tasteless, goes flat almost immediately, and is "a gigantic disappointment" overall.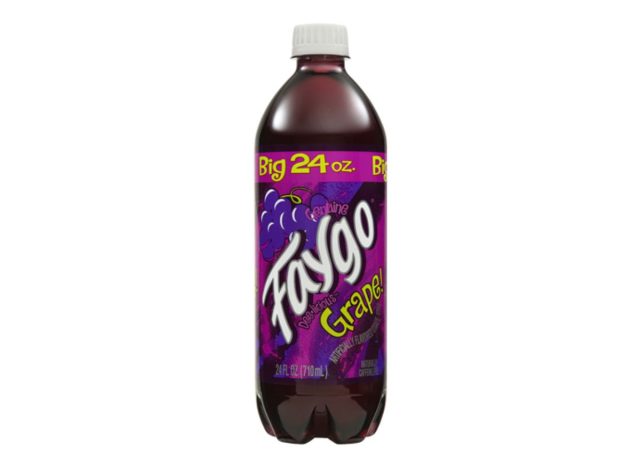 At the risk of upsetting Juggalos (if you're not familiar with the term, it's your call whether to do a deeper dive…) and Michiganders alike, most flavors of Faygo soda are produced with very low-quality ingredients. Like, say, Faygo Grape, which, per Rite Aid, is produced with "Carbonated Water, High Fructose Corn Syrup, Citric Acid and Tartaric Acid, Potassium Benzoate (as a Preservative), Artificial Flavor, Gum Acacia, Red 40, Blue 1." So yes, there is a higher concentration of preservative than flavor—and it's fake flavor at that, because it contains no actual fruit juice.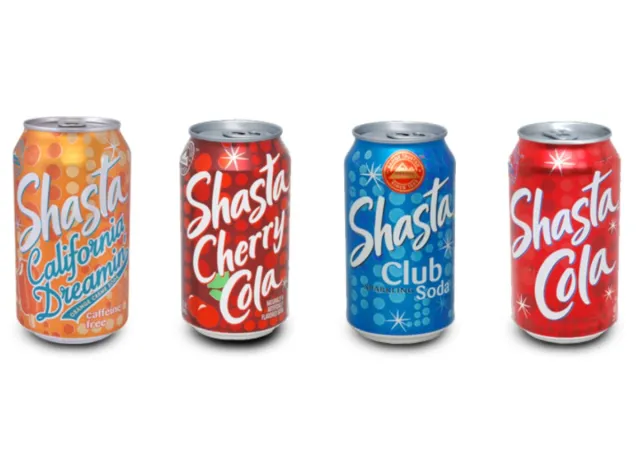 A few of the sodas in Shasta's lineup feature "natural and artificial" flavoring (usually listed after the preservatives, but still), but many are also entirely artificial, like the brand's Cream Soda flavor. According to Smart & Final, that consists of: "Carbonated Water, High Fructose Corn Syrup, Potassium Benzoate (Preservative), Citric Acid, Caramel Color, Artificial Flavor, Sucralose." Of those eight ingredients, only carbonated water has any legitimate business entering your body.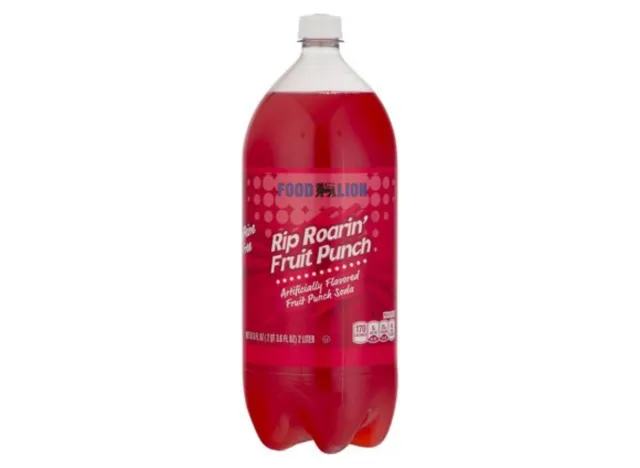 Granted, the whole selling point of store brands is that they're cheaper than name brands, and to make something cheaper for consumers, you either have to be willing to accept a loss (not likely) or produce it at a lower cost by relying on inferior ingredients. Or both, which seems to be the Food Lion Soda approach. Routinely panned in review, their sodas are epitomized by flavors like Rip Roarin' Fruit Punch, which is produced with: "Carbonated Water, High Fructose Corn Syrup, Citric Acid, Potassium Benzoate (preservative), Gum Acacia, Natural and Artificial Flavor, Ester Gum, Red 40, Brominated Vegetable Oil, Caramel Color, Yellow 6." No thank you.
The store brand for Walmart (and Sam's Club), Great Value offers everything from beans to pretzels to spices to soda. You might want to consider skipping the soda though: Writing for Inventor Spot, one reviewer called Great Value Sam's Cola "completely vile," and regretted even tasting the stuff.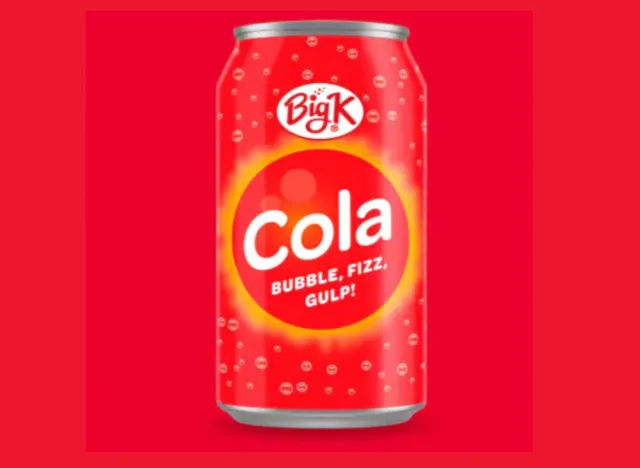 Big K sodas come to you thanks to the Kroger grocery chain, where you can get two liters of fizzy sugar drink for less than a dollar. But you probably shouldn't. Consider, for example, the ingredients in Big K Grape Soda: "Carbonated Water, High Fructose Corn Syrup, Citric Acid, Sodium Benzoate (Preservative), Modified Corn Starch, Artificial Flavor, Blue 1, Red 40." Corn starch before flavor? Eek.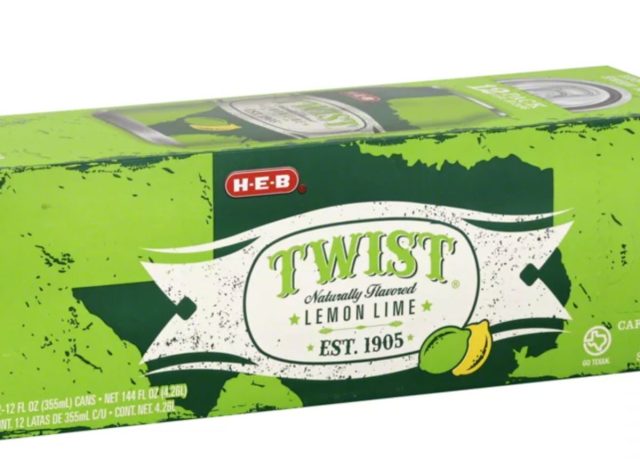 H-E-B's store brand line of sodas has soft drinks to mimic just about all the heavy hitters in the category. There's "Twist" to ape Sprite, "Dr. B" for a Dr. Pepper stand-in, and "Wild Red" in lieu of Big Red, for example. And of course, they have a cola and a root beer and an orange soda and all the rest. The thing is, all of H-E-B's knock-off sodas miss the mark in their mimicry. (Except for the cola, which is excellent, as attested to by many a mention on Reddit and elsewhere.)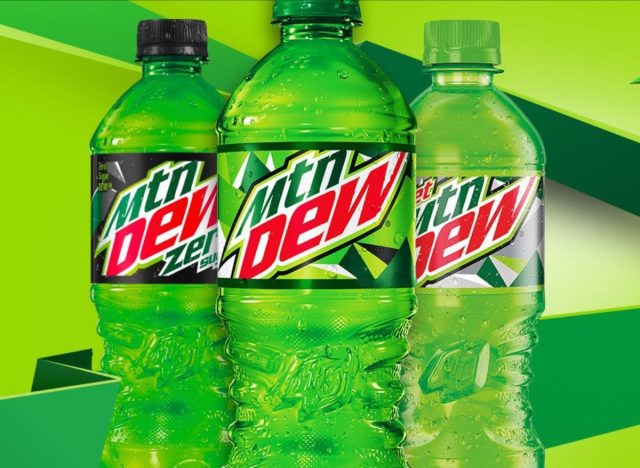 Love it or hate it—and plenty of people fall into both camps—Mountain Dew is made with cheap ingredients, and you would be able to taste that even more were it not for the fact that two of its ingredients are a freshness preserver and flavor protection agent. Per Dollar General, this vaguely citrus-flavored soda is made with: "Carbonated Water, High Fructose Corn Syrup, Concentrated Orange Juice, Citric Acid, Natural Flavor, Sodium Benzoate (Preserves Freshness), Caffeine, Sodium Citrate, Erythorbic Acid (Preserves Freshness), Gum Arabic, Calcium Disodium EDTA (to Protect Flavor), Brominated Vegetable Oil, Yellow 5." Hard pass on behalf of human bodies everywhere.6254a4d1642c605c54bf1cab17d50f1e
Steven John
Steven John is a freelancer writer for
Eat This, Not That!
based just outside New York City.
Read more about Steven