50 Foods You Can Only Find in the South
Have you heard of hummingbird cake? These Southern foods are all-time classics.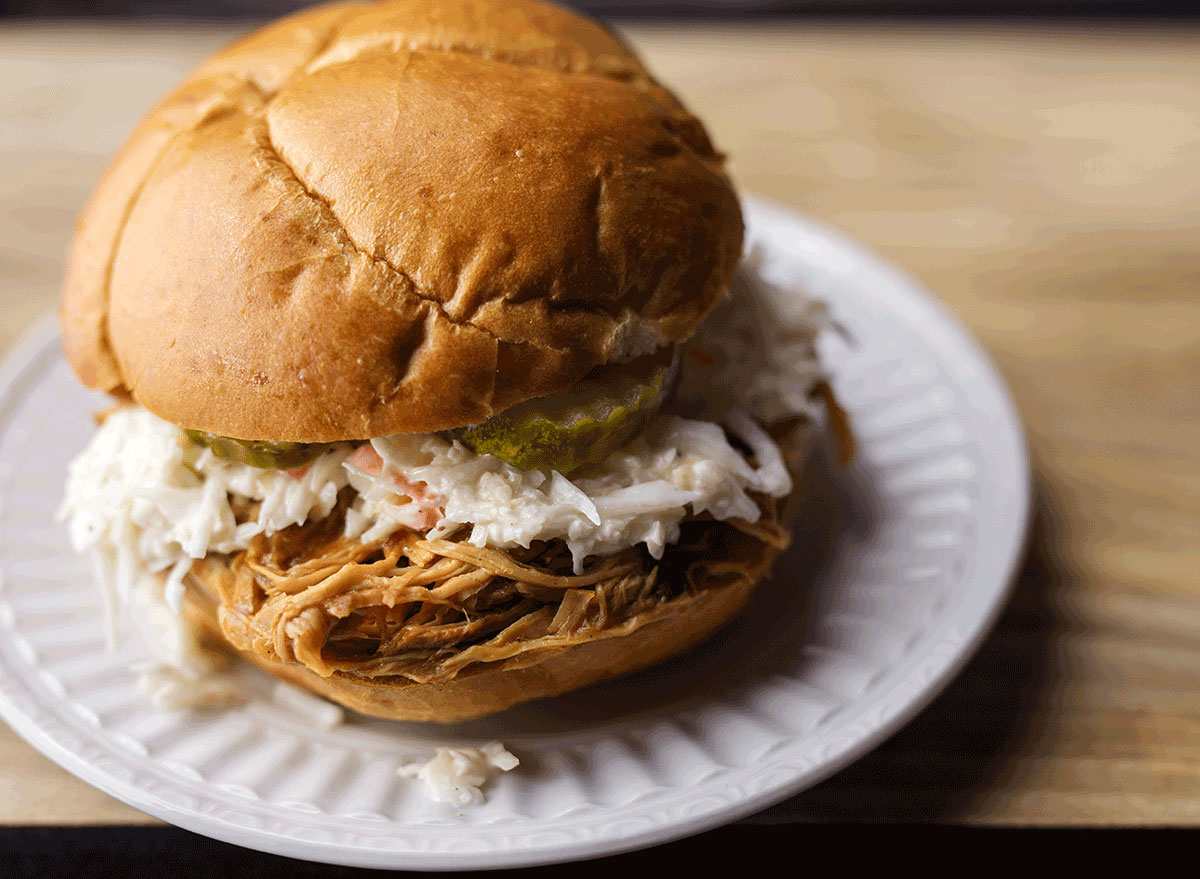 Hearty, creamy, carby, dreamy—there's a reason we call it Southern comfort food. Whether you're a fan of the region's African and French-inspired fare or iconic bourbon and sweet tea, the South undoubtedly has some of the most exceptional (and mouthwatering) cuisines in the nation. That's why we dedicated a whole list to enlightening the rest of America about grub usually found in the bottom states. (A brief cautionary disclosure: this report may maximize either wanderlust or hometown appreciation.)
And while we know you can get these foods in other parts of the country—hey, Southern food is famous for a reason!—we think they're best when eaten in the Southern states. Check out our favorite iconic Southern foods.
And for more, don't miss these 15 Classic American Desserts That Deserve a Comeback.
King Cake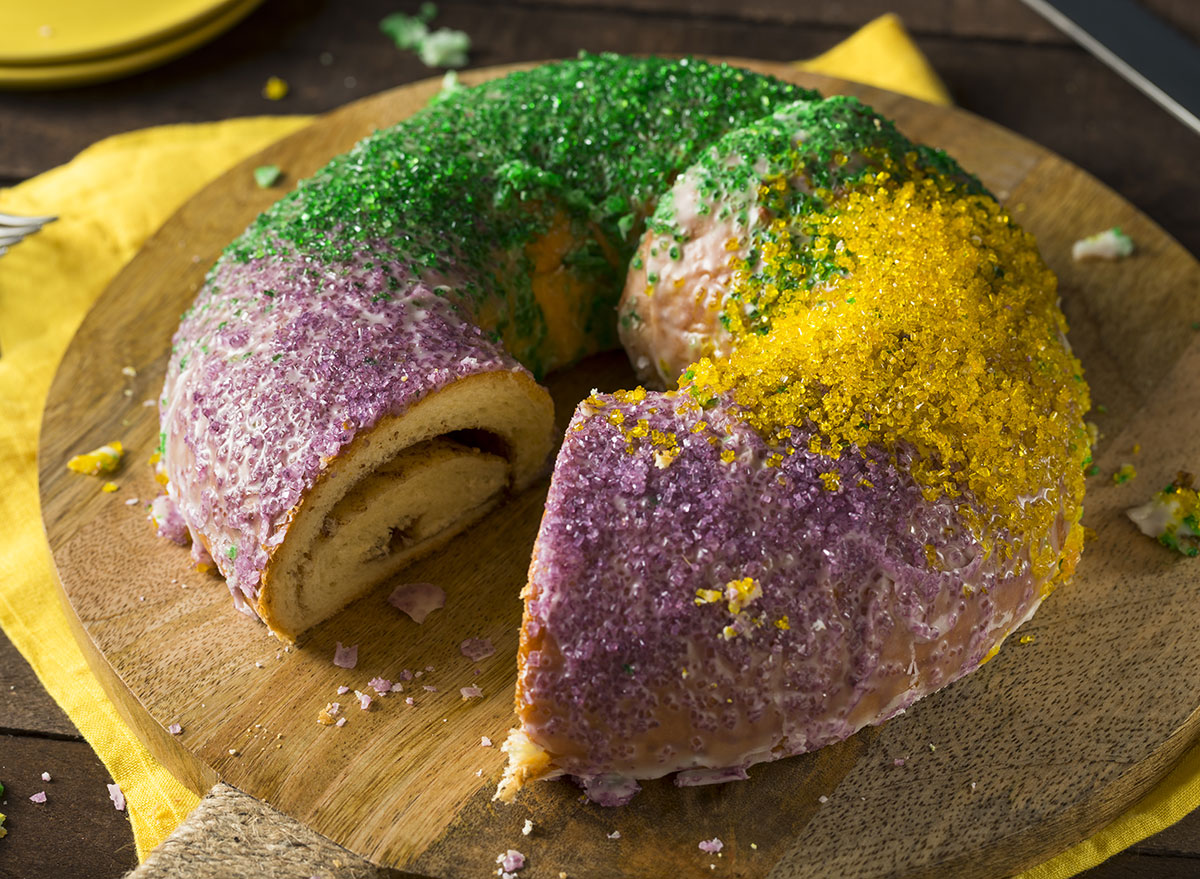 A Mardi Gras tradition, this doughy ring-shaped cake is topped with enough sugar and icing to make anyone develop a sweet tooth. If you're the lucky taster who finds a plastic baby doll hiding in your slice, don't fret—that just means you've been chosen to host next year's Fat Tuesday bash (or just bring the cake). Talk about Southern hospitality!
Boiled Peanuts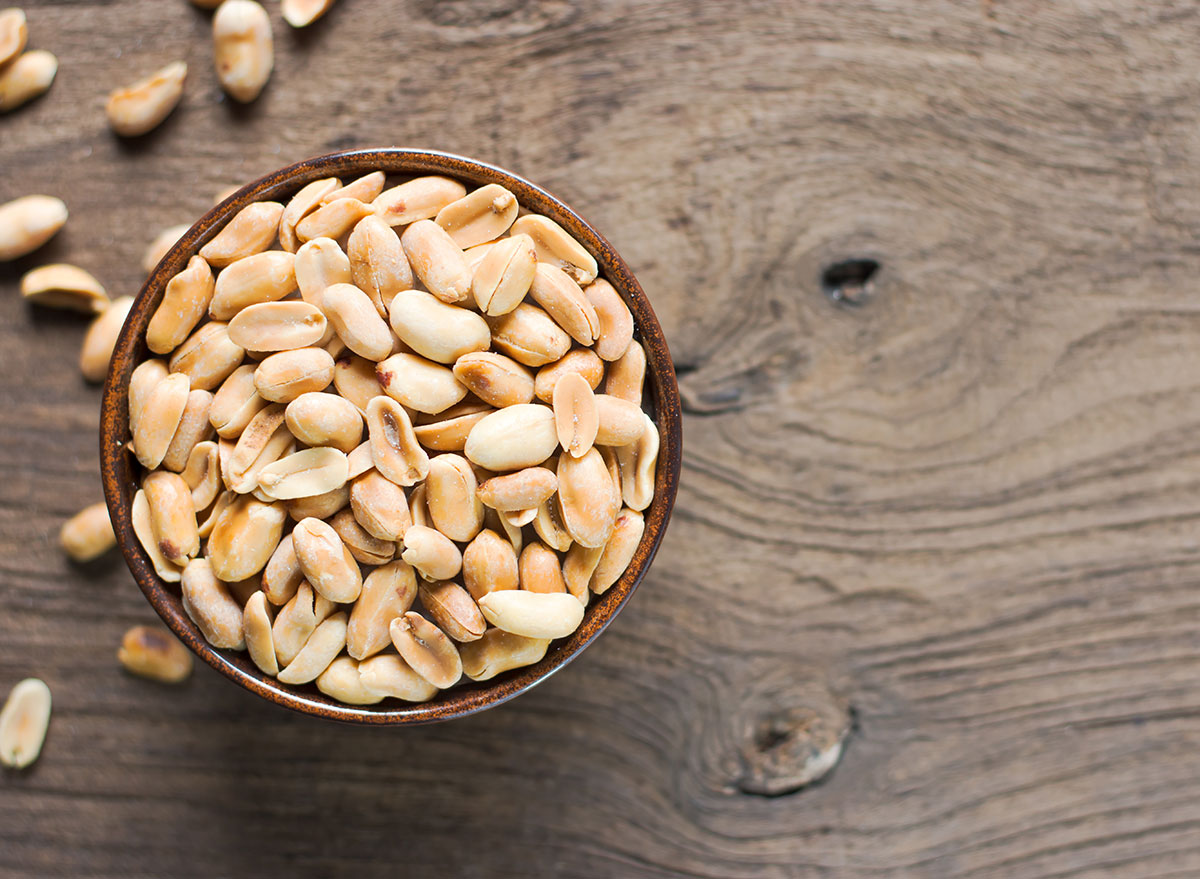 If you're the one who always grabs a bag of peanuts at baseball games, you may want to try the boiled version of this high protein snack. They're most popular in Georgia, and the nuts are even sold by the highway for those who get especially hungry on the road.
Fried Green Tomatoes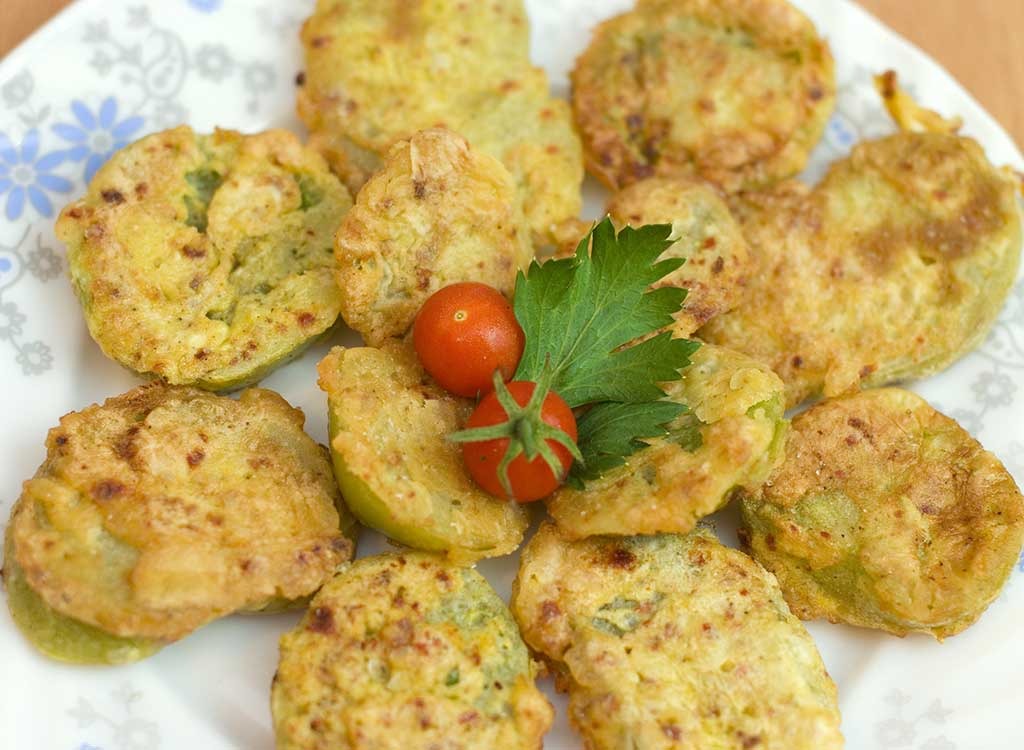 Fried tomatoes? Green tomatoes? These merged oddities are a popular favorite down south—much like most things battered and fried.
Fried Okra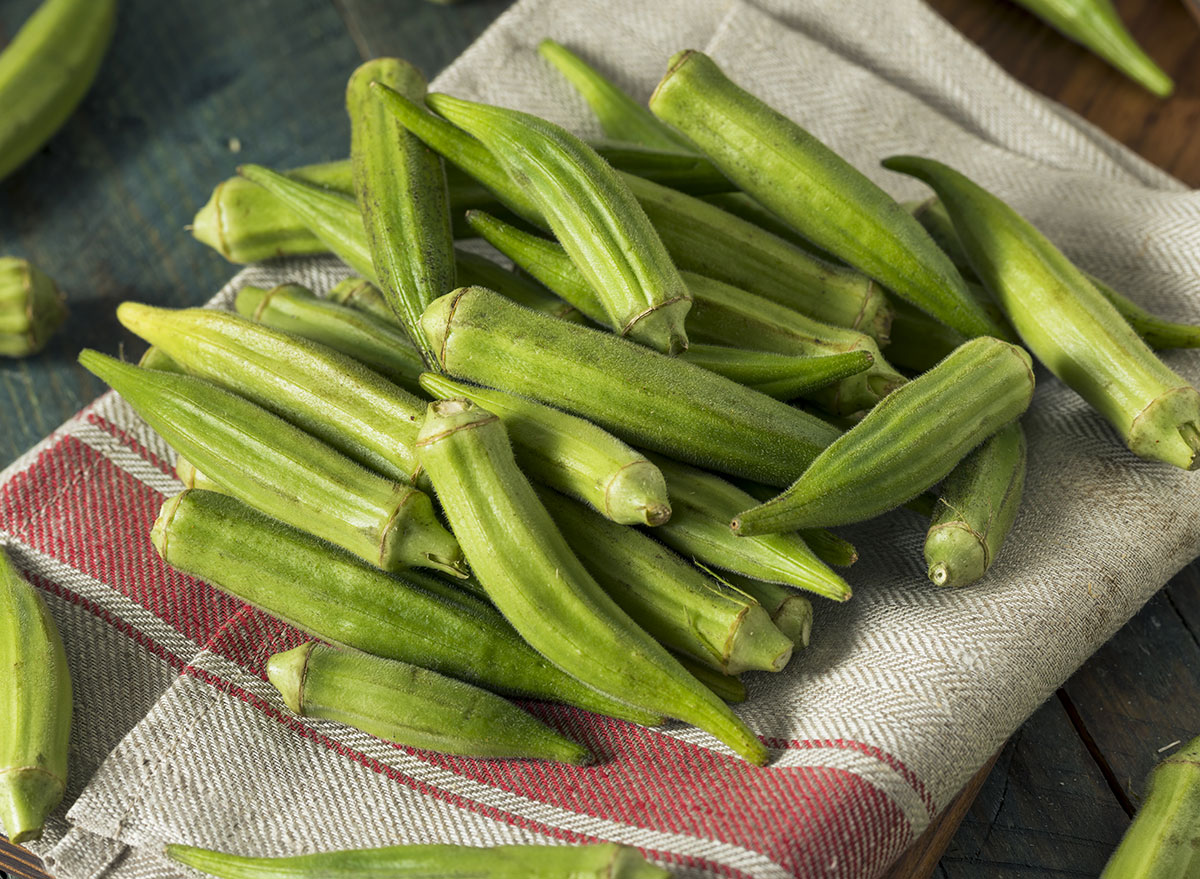 Fried okra is a mouth-watering side dish that even veggie haters will love. Enjoy it alongside a pulled pork sandwich or with creamed corn for a truly Southern meal.
Pimento Cheese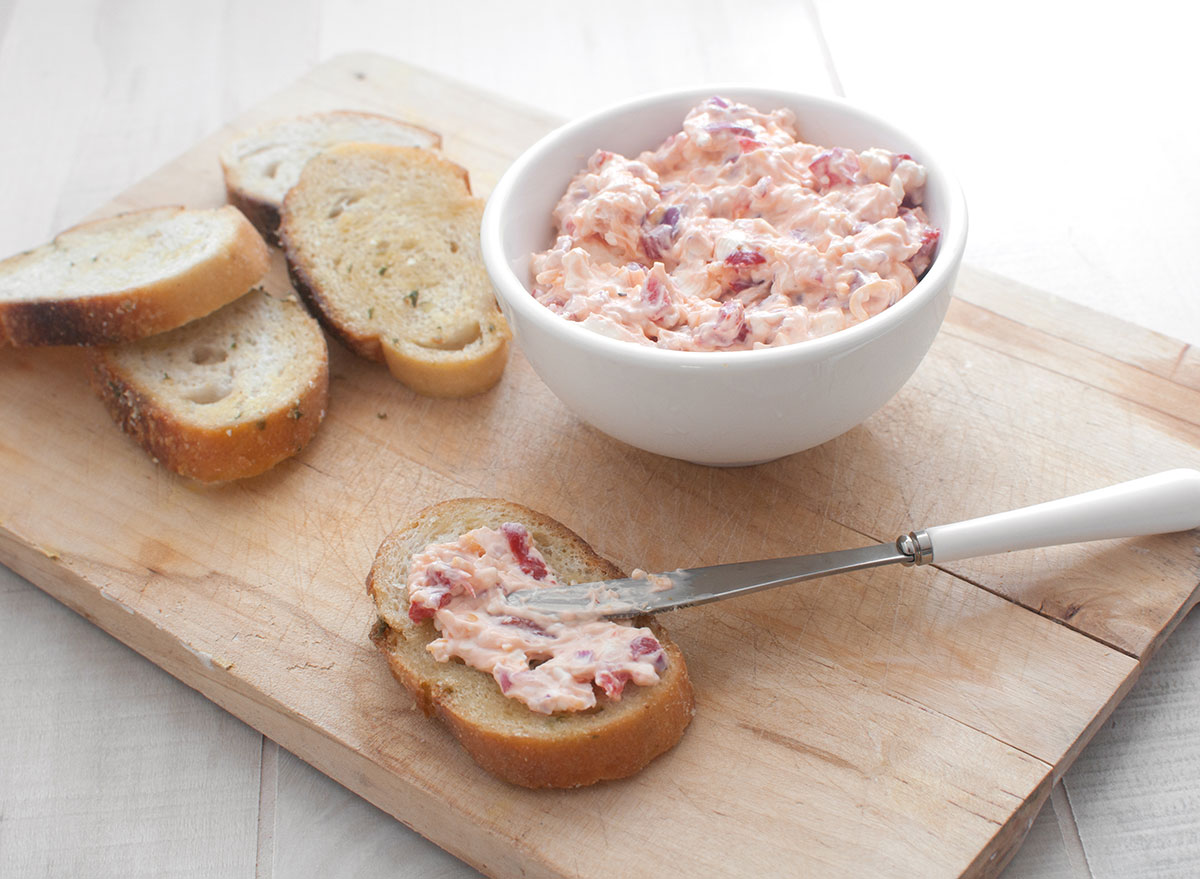 A type of pepper, pimentos are usually found cut up and mysteriously stuffed into green olives. But if you haven't had cheese made with the slightly sweet pepper, you're missing out. Mixed with grated cheese, mayo, salt, and pepper, this dixie classic is sometimes called the "caviar of the South."
Cheese Straws
Before you get too excited, no, you cannot sip a drink with this cheesy concoction. Cheese straws are kind of like breadsticks, as they make the perfect accompaniment to soups and salads down South. Plus, they're baked with seasoned flour and, you guessed it, cheese.
Wickles
Seasoned with a custom blend of spices, Wickles are some of the most delicious pickles you'll ever eat. Founded in 1998, Wickles brings the taste of the South straight to your home with these tasty jarred treats.
Chitlins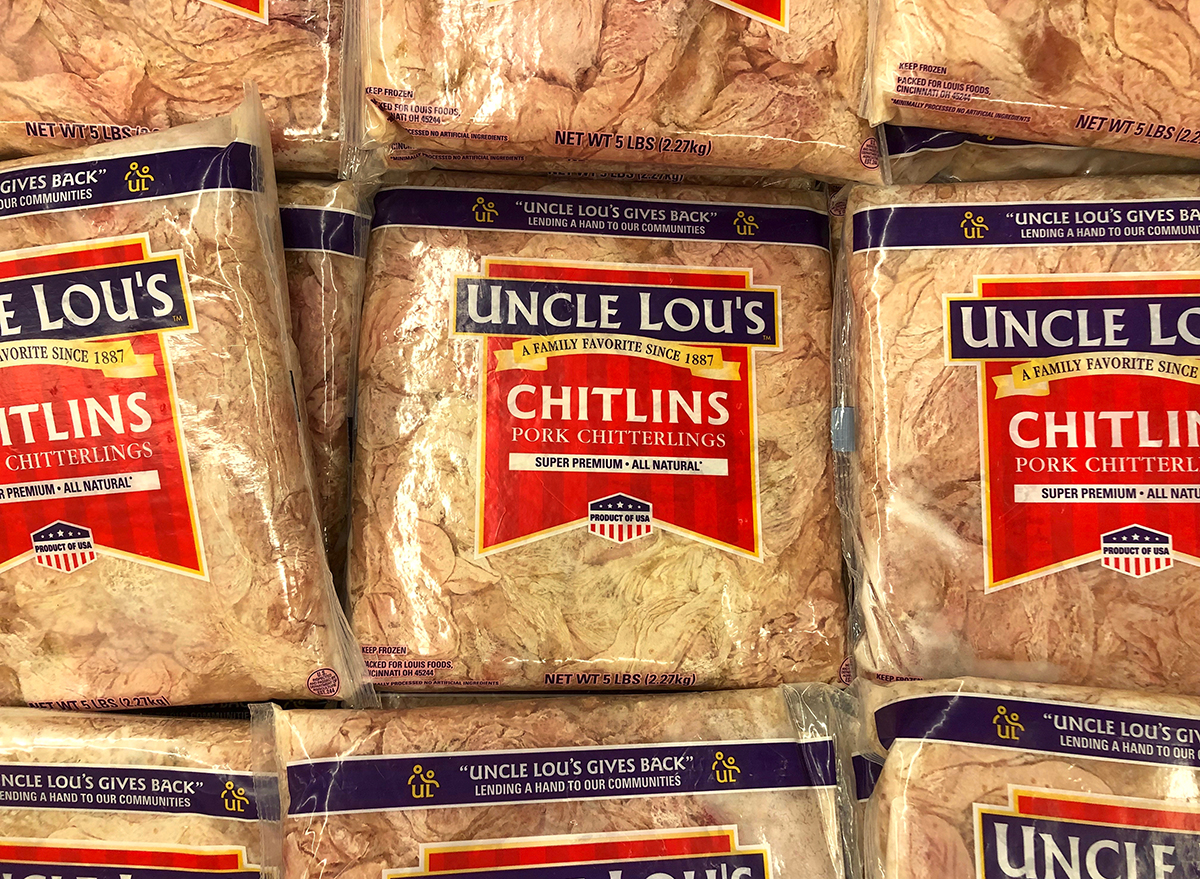 Also known as chitterlings, chitlins are pig intestines that are cooked and then ladled onto a bowl of rice or pasta. Don't knock it until you try it!
Mint Juleps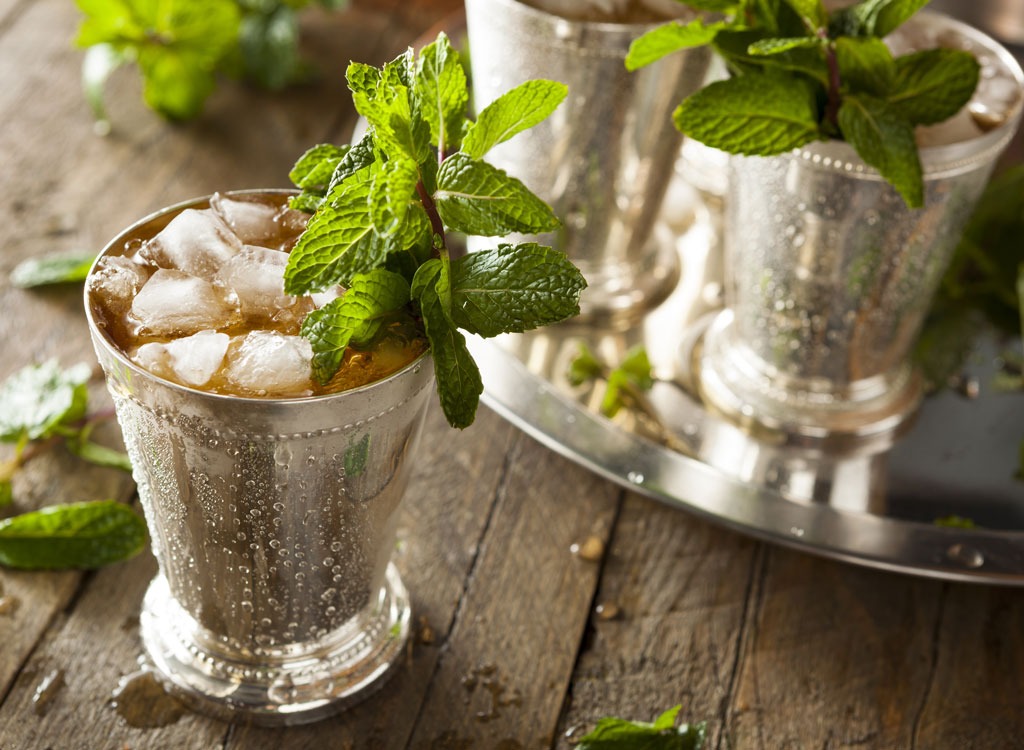 Sure, you can ask your local bartender to stir up one of these as a nightcap. But the OG mint julep became a Southern staple mostly due to its popularity in the Kentucky Derby, which is why the bourbon, sugar, mint, and water mix became the horse race's official drink.
Hush Puppies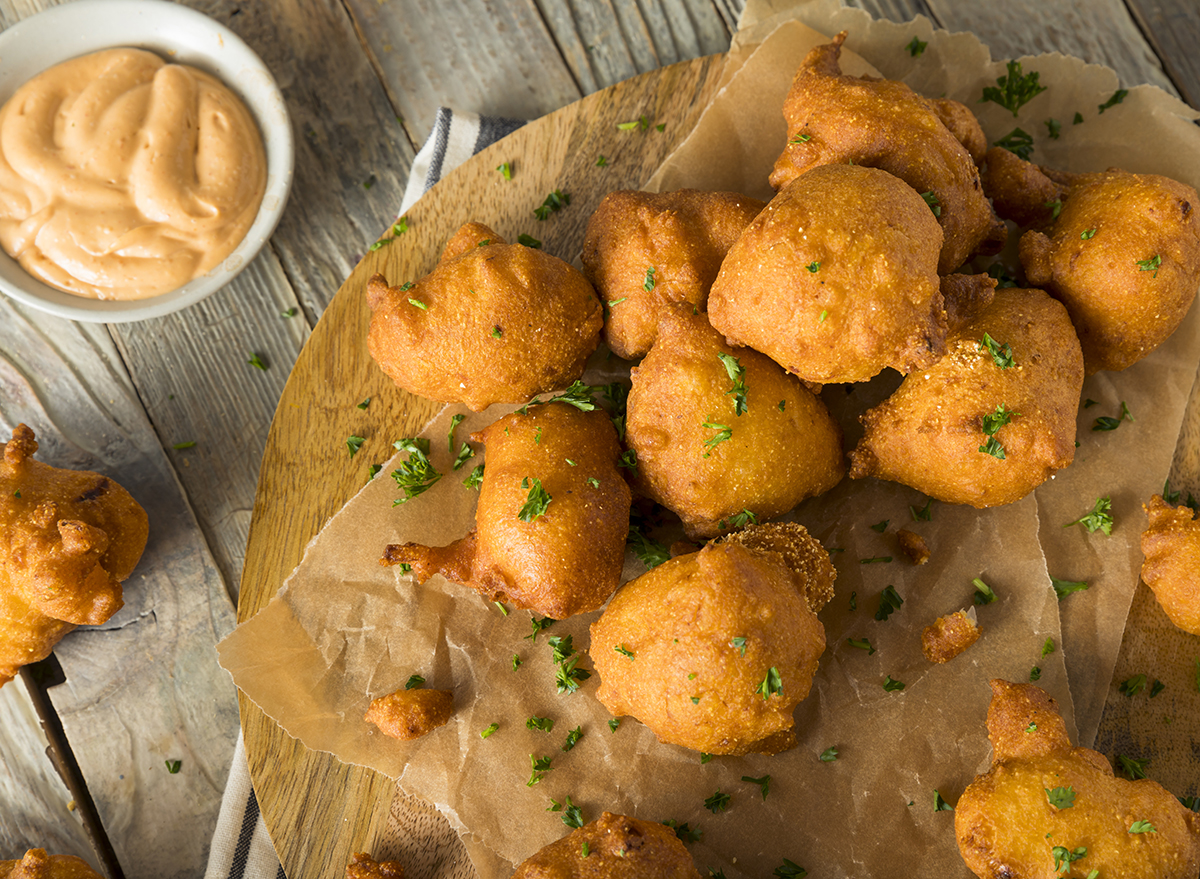 As the name suggests, this deep-fried finger food was originally made to bribe dogs into keeping quiet. These days, they keep fans' mouths shut and full of the crunchy golden brown nuggets.
Hummingbird Cake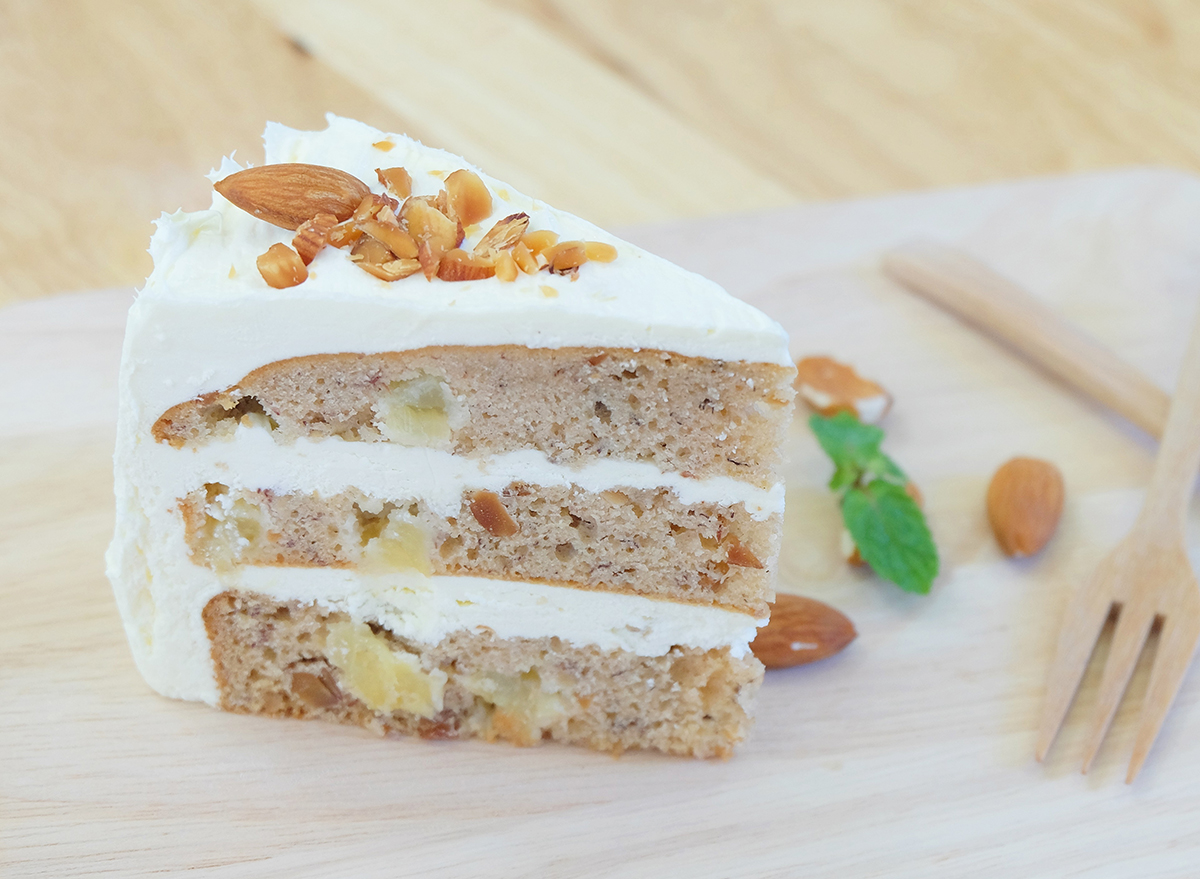 This pineapple-banana spiced dessert is topped with sweet cream cheese frosting. No wonder it's a Southern celebration staple.
Cheerwine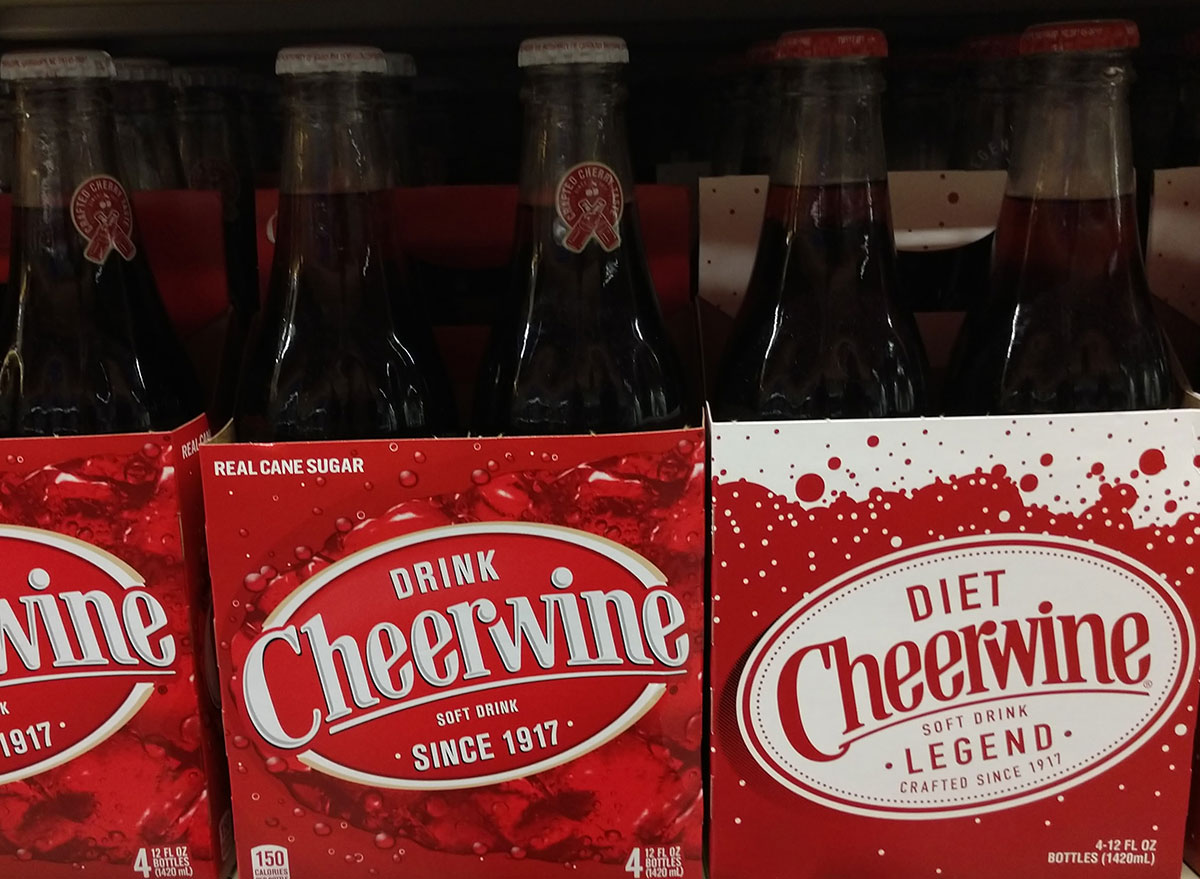 Unfortunately, this so-called wine does not contain any alcohol. It's been around since 1917 (after it was made during a WWI sugar shortage), so this Salisbury-born soda must be a hit.
Shrimp and Grits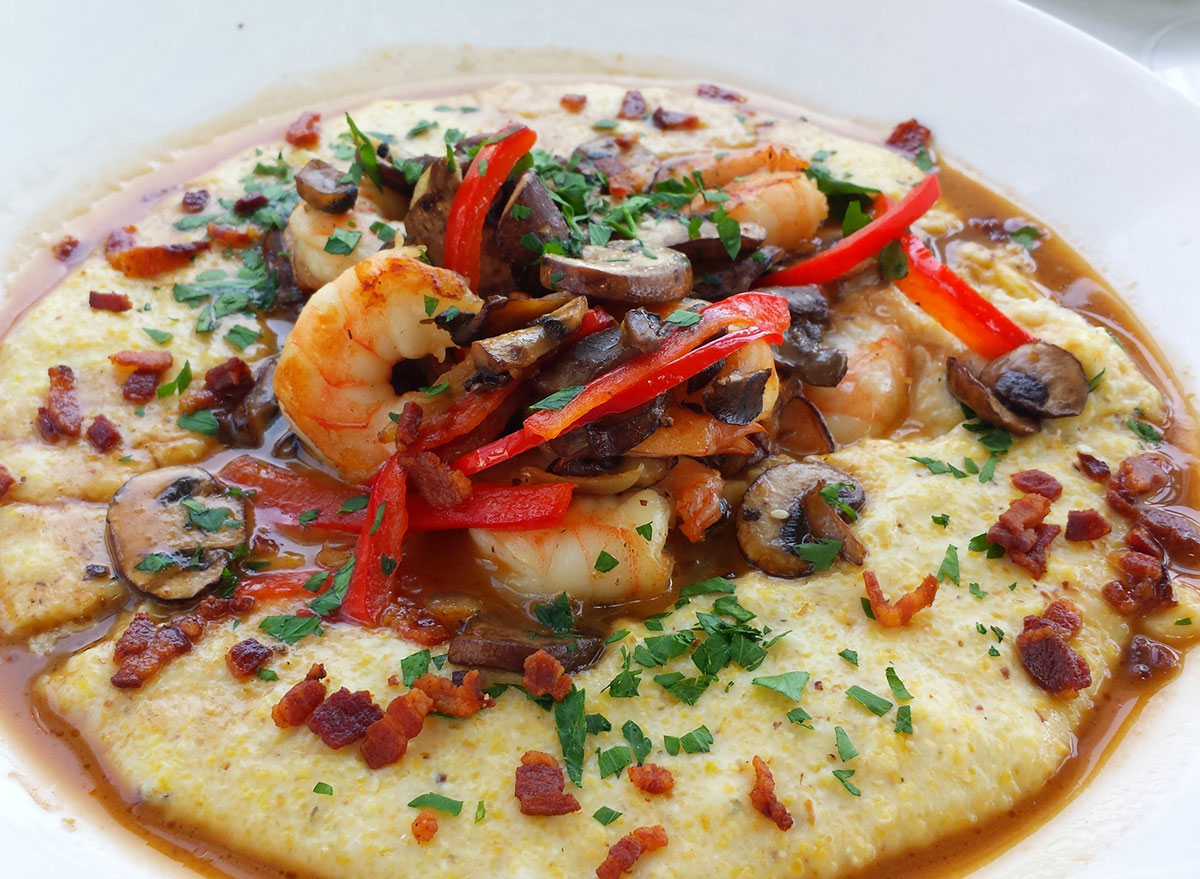 Southerners enjoy this creamy seafood dish for lunch, dinner, or even breakfast! Besides being an everyday staple, a warm bowl of creamy shrimp and grits is also quite festive, as it's usually enjoyed on Christmas or New Year's.
Charm Cakes
Charm cakes, a significant part of Southern weddings, are pastries that have little charms attached to a ribbon hiding inside for each of the bridesmaids to pull out and discover their fate. The anchor charm signifies a stable life, while the ring symbolizes marriage, and the airplane suggests travel and adventure. Consider these the dixie version of a fortune cookie.
Chicken and Dumplings
This hearty dish is as comforting as comfort food gets. Many people also add veggies like carrots, celery, or peas, but others call that blasphemy.
Moon Pie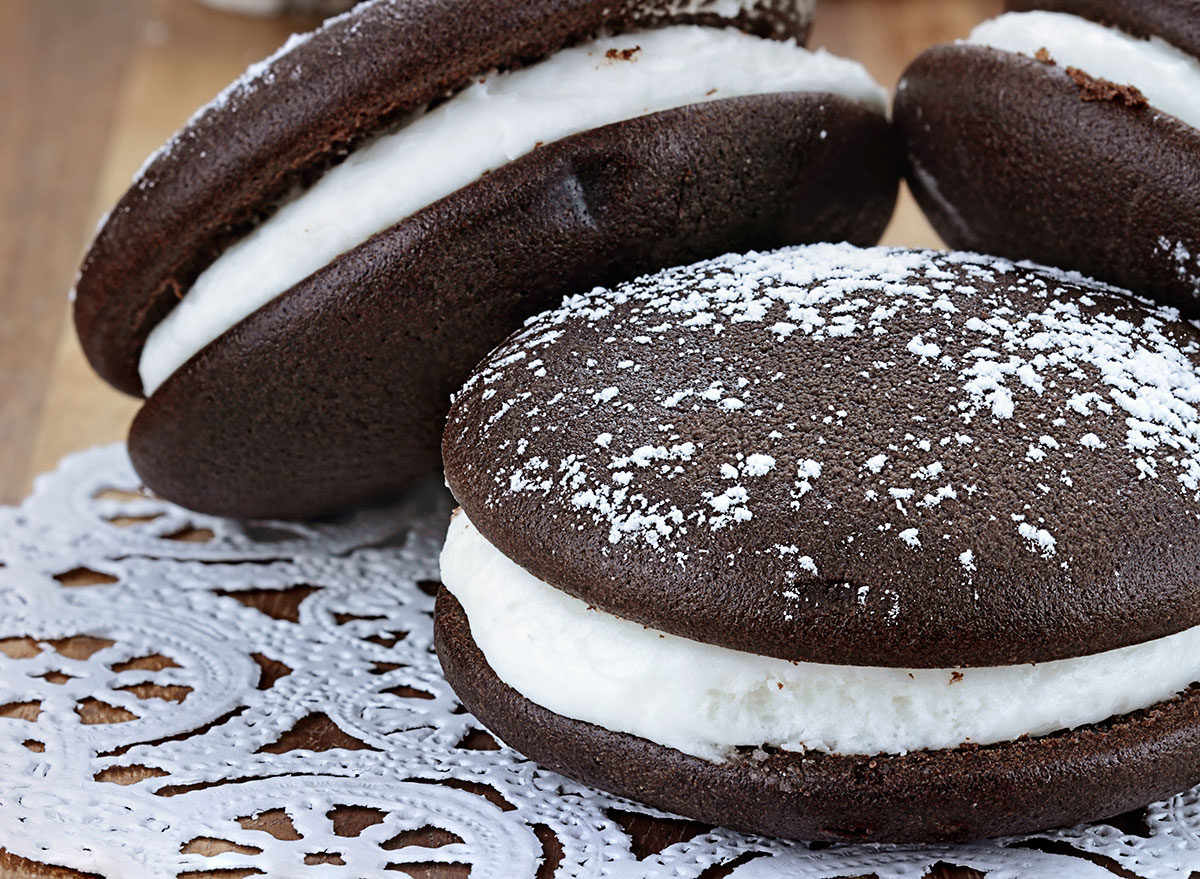 While you may find these at your local BJ's or Costco, this s'more-like dessert originated in 1917 in Kentucky after a coal miner had a craving for a sweet treat "as big as the moon."
Fried Catfish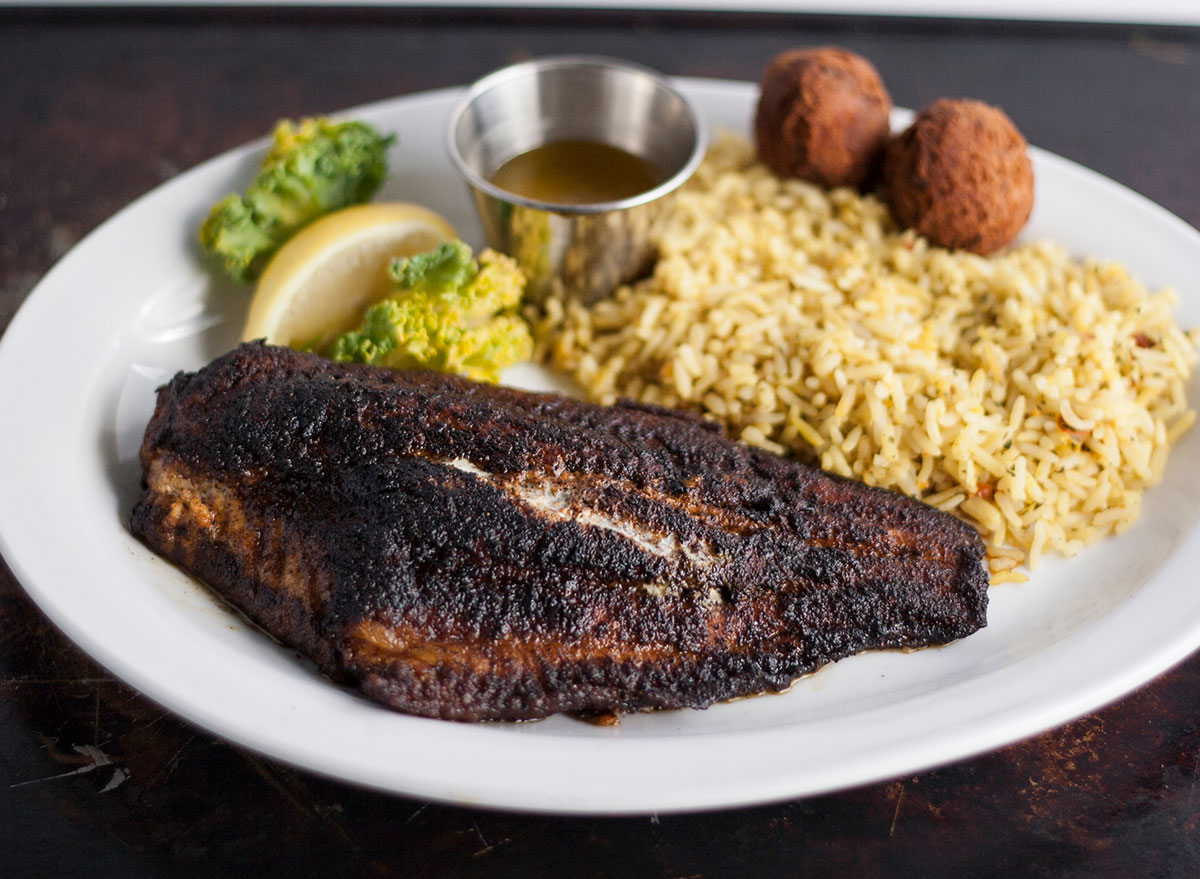 Sweet and ideal for deep frying, this white-fleshed fish is dipped into seasoned cornmeal and buttermilk and is a popular southern lunch. Pair catfish with a bucket of hush puppies and abundant tartar sauce, and you've got yourself a belly-filling meal.
Whole-Hog Barbecue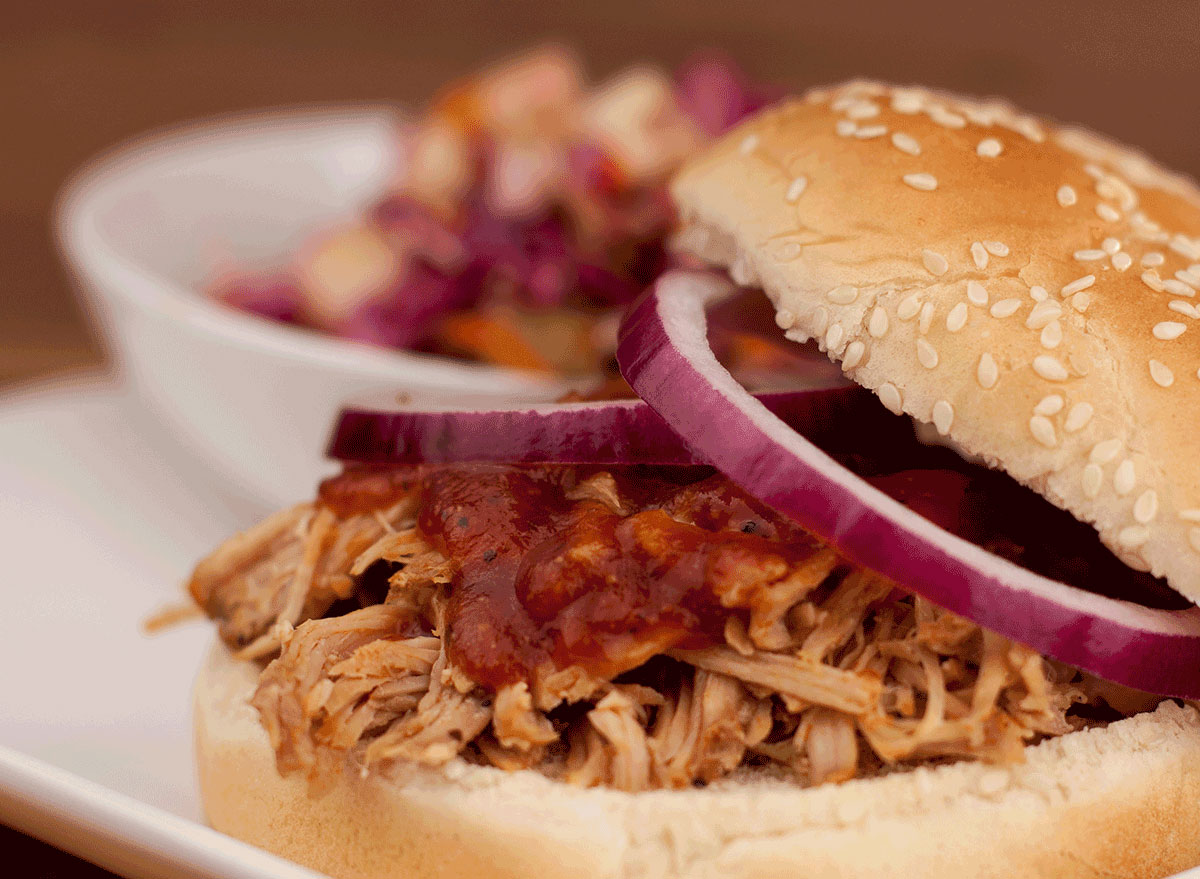 Any discussion about Southern BBQ is truly incomplete without mentioning whole-hog pork sandwiches and racks of ribs. In fact, Southerners are so dedicated to their grill that they began a team called South Pork BBQ, which aims to have the "biggest party and the best BBQ at every event" and has been competing for more than 18 years!
Roman Candy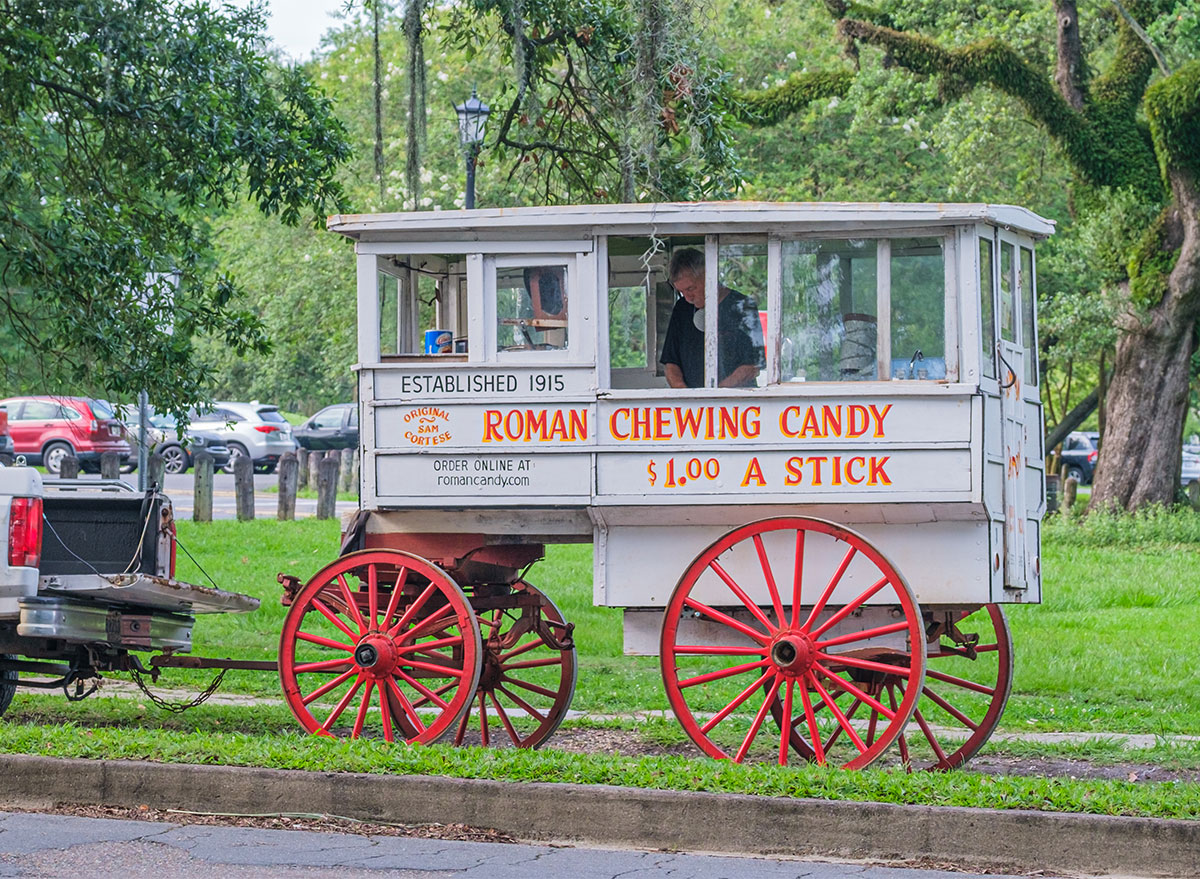 This gourmet treat is sold exclusively via a wagon (which was the original vehicle used since 1915!) roaming the streets of New Orleans. Think of it as an old-fashioned ice cream truck, but for candy.
Deviled Eggs
You've probably had this delicacy at a brunch restaurant or over the Easter season. It's a traditional Southern delicacy, often made with plenty of mayo and sugar. However you like them, deviled eggs are the perfect appetizer for Southern classics like barbecue or fried chicken.
Traditional Pecan Pie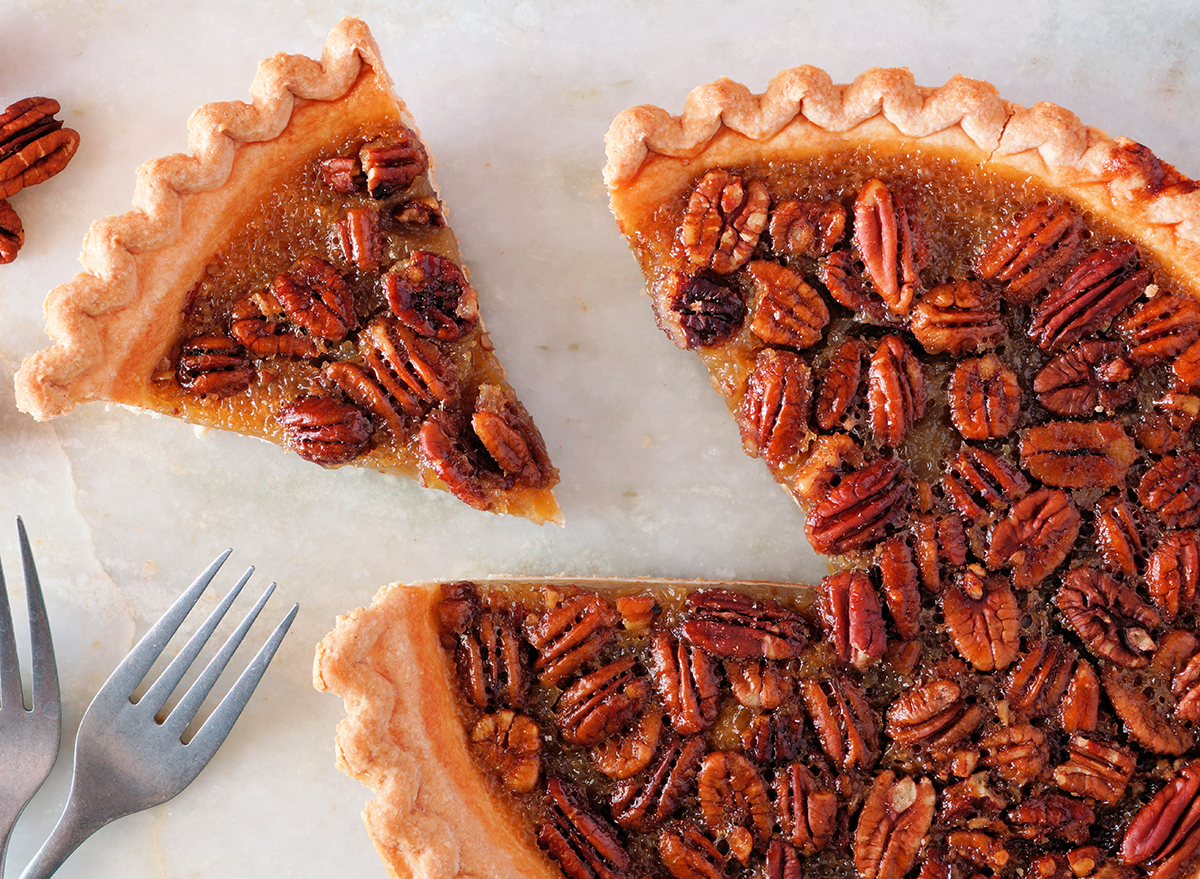 Southerners don't wait for Thanksgiving to enjoy this sweet and nutty pie. While pecan pie is a holiday favorite, this ooey, gooey tradition started in the South—after all, San Saba, Texas, is "The Pecan Capital of The World."
Fried Chicken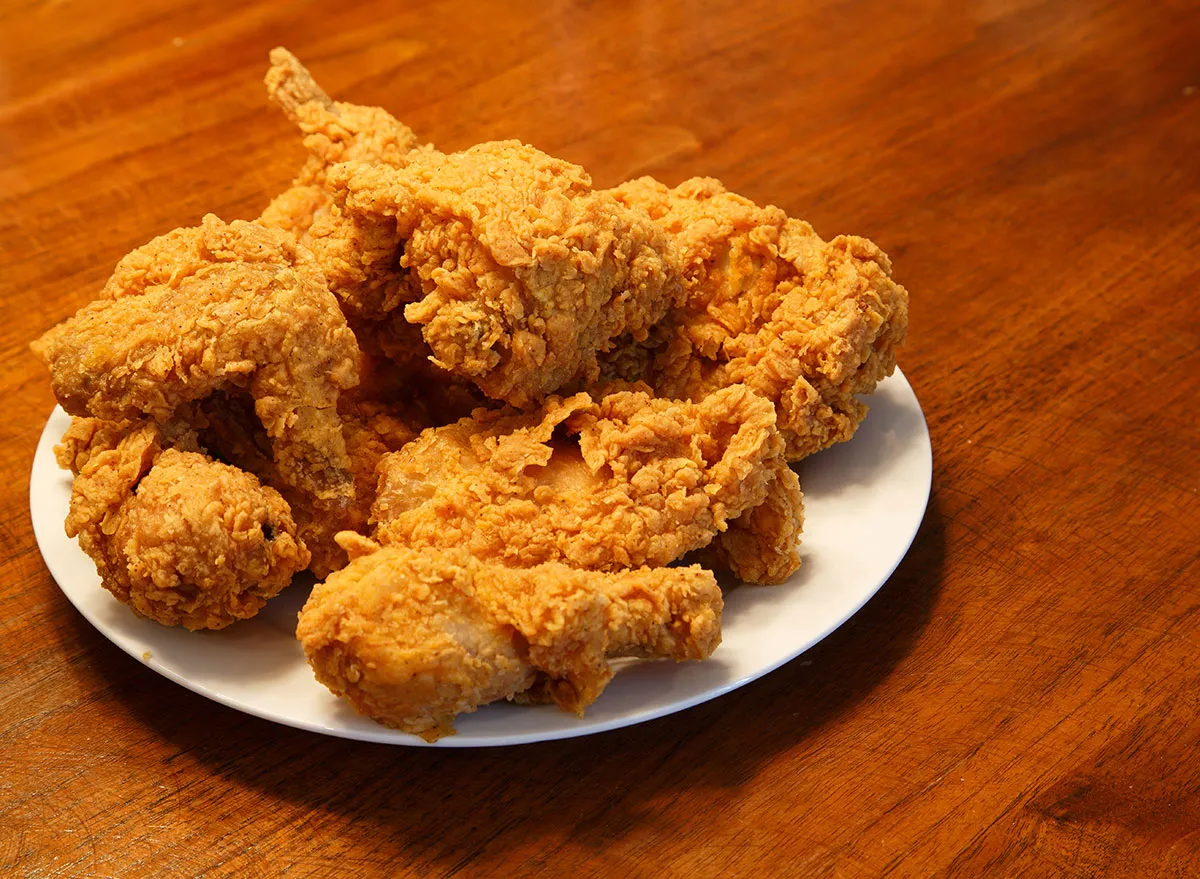 Is it really a roundup of Southern foods if we don't include fried chicken? This just might be the most flavorful way to cook the bird, with all the crispiness and juiciness. While you can find fried chicken at places like Popeyes and KFC, nothing beats a fresh batch prepared at home.6254a4d1642c605c54bf1cab17d50f1e
Giblet Gravy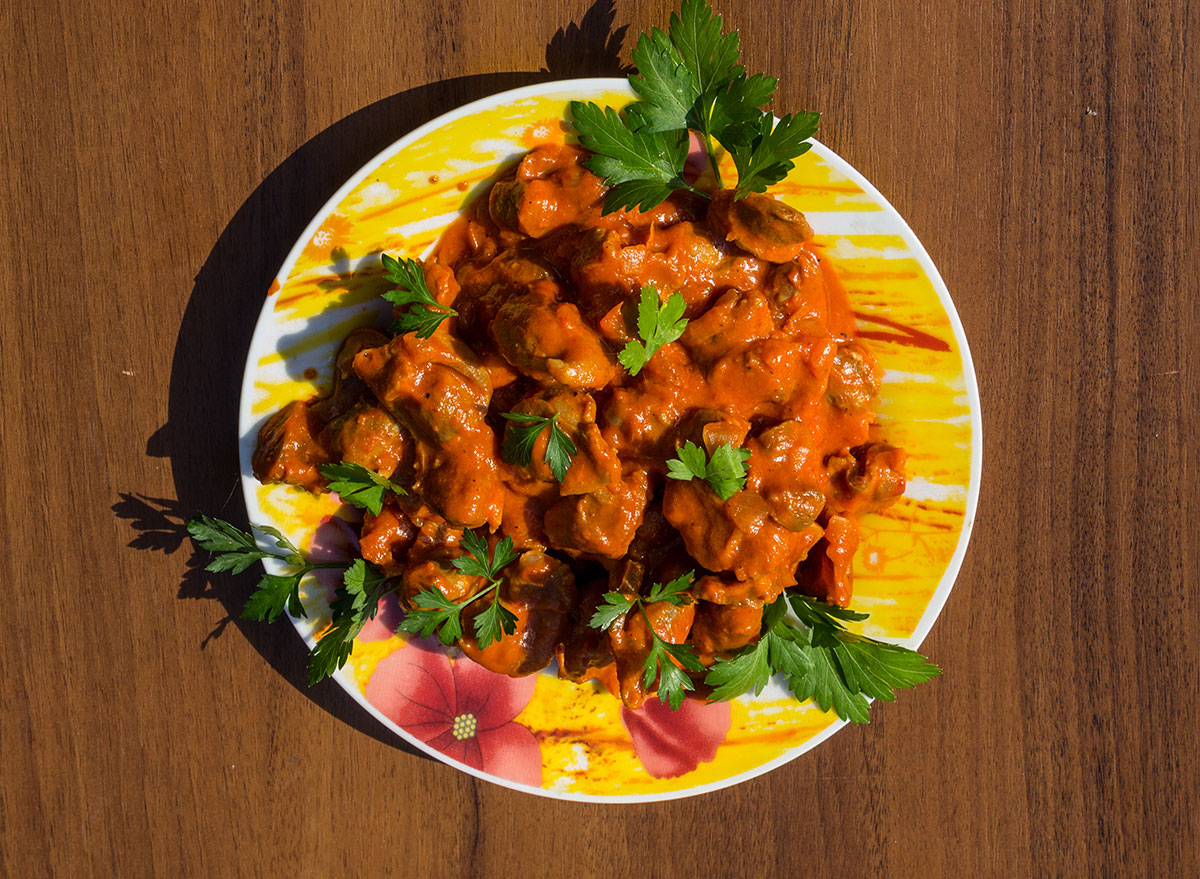 Speaking of chicken, don't let the other parts of the bird go to waste. Giblet gravy incorporates the gizzard, heart, and neck of the chicken into a rich sauce you can serve with chicken or turkey.
Hoppin' John
This dish features rice, onions, and black-eyed peas, along with a hearty dose of bacon for flavor. It's a delicious side dish to fried chicken or barbecue, or you could eat a bowl of it for a lighter meal. Enjoy it on New Year's Day for good luck all year round!
Po'boy Sandwiches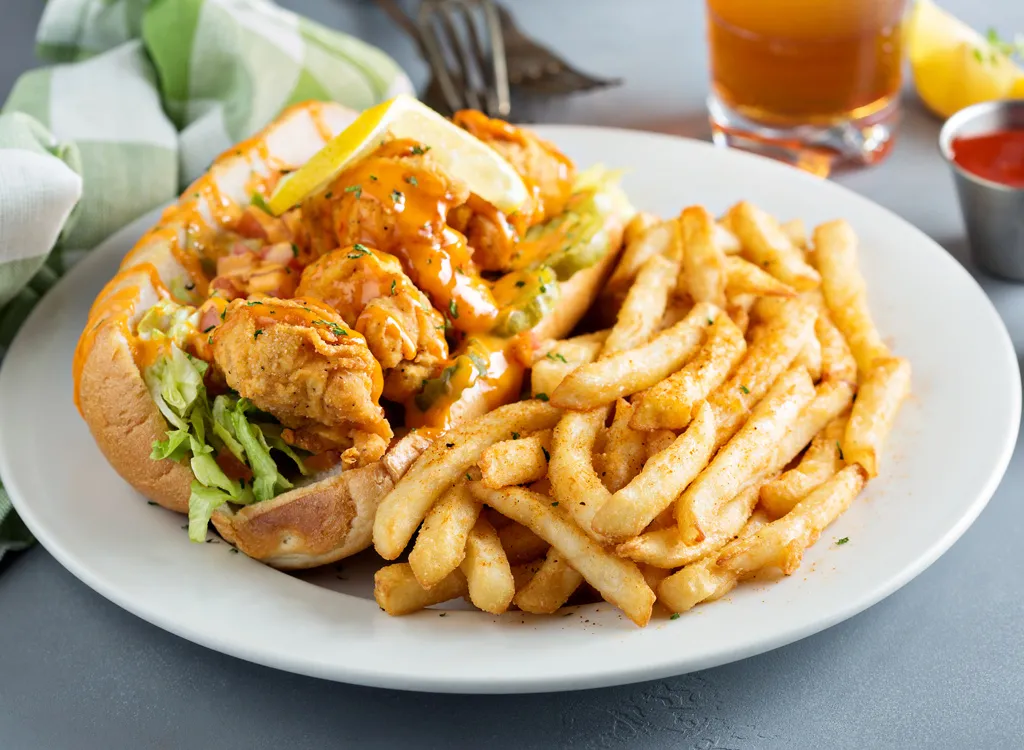 One of the most iconic New Orleans foods, po'boy sandwiches are a Southern staple. Made with fried seafood or even roast beef, complete with thick, crusty bread, these sandwiches are legendary for a reason.
Possum Pie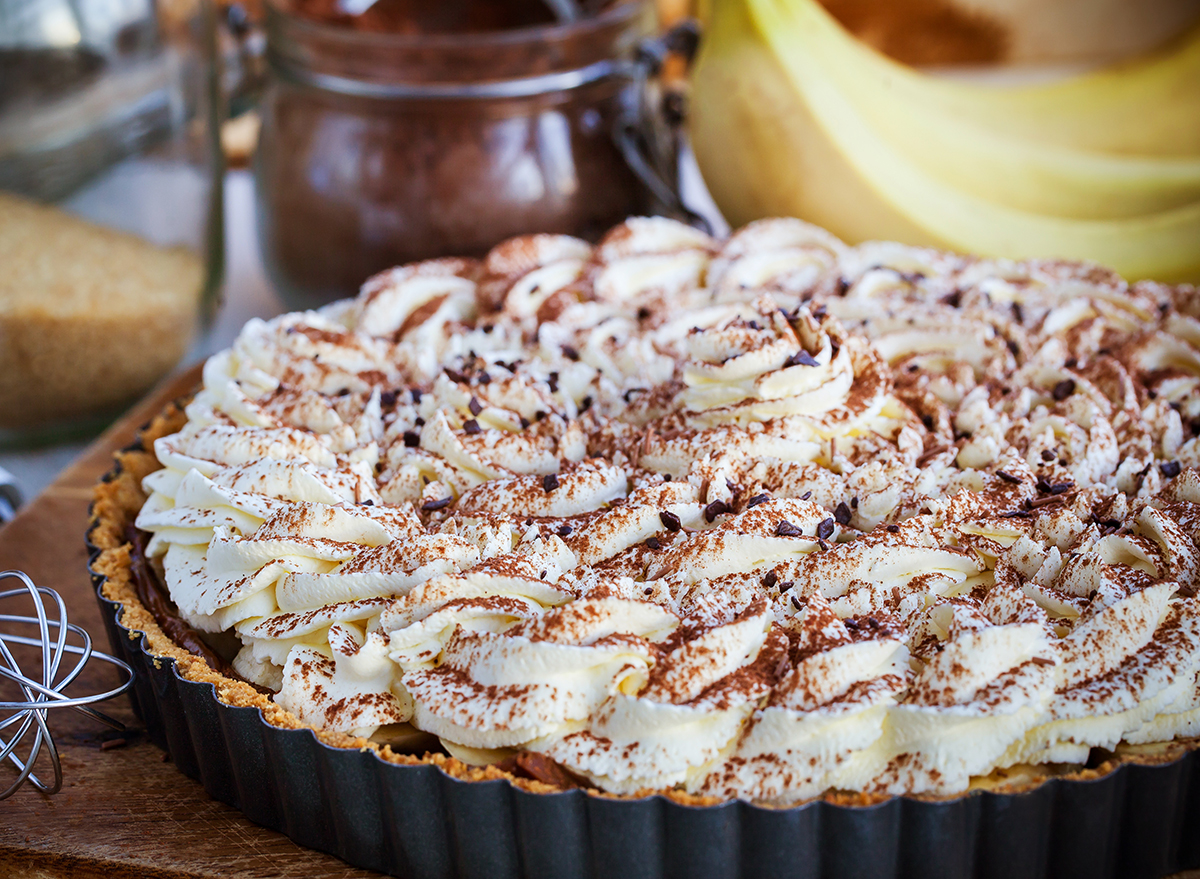 Made with chocolate, pecans, and cream cheese, this dessert is perfect for anyone with a sweet tooth. And while it's named after the animal, possum pie is totally vegetarian-friendly.
Shoofly Pie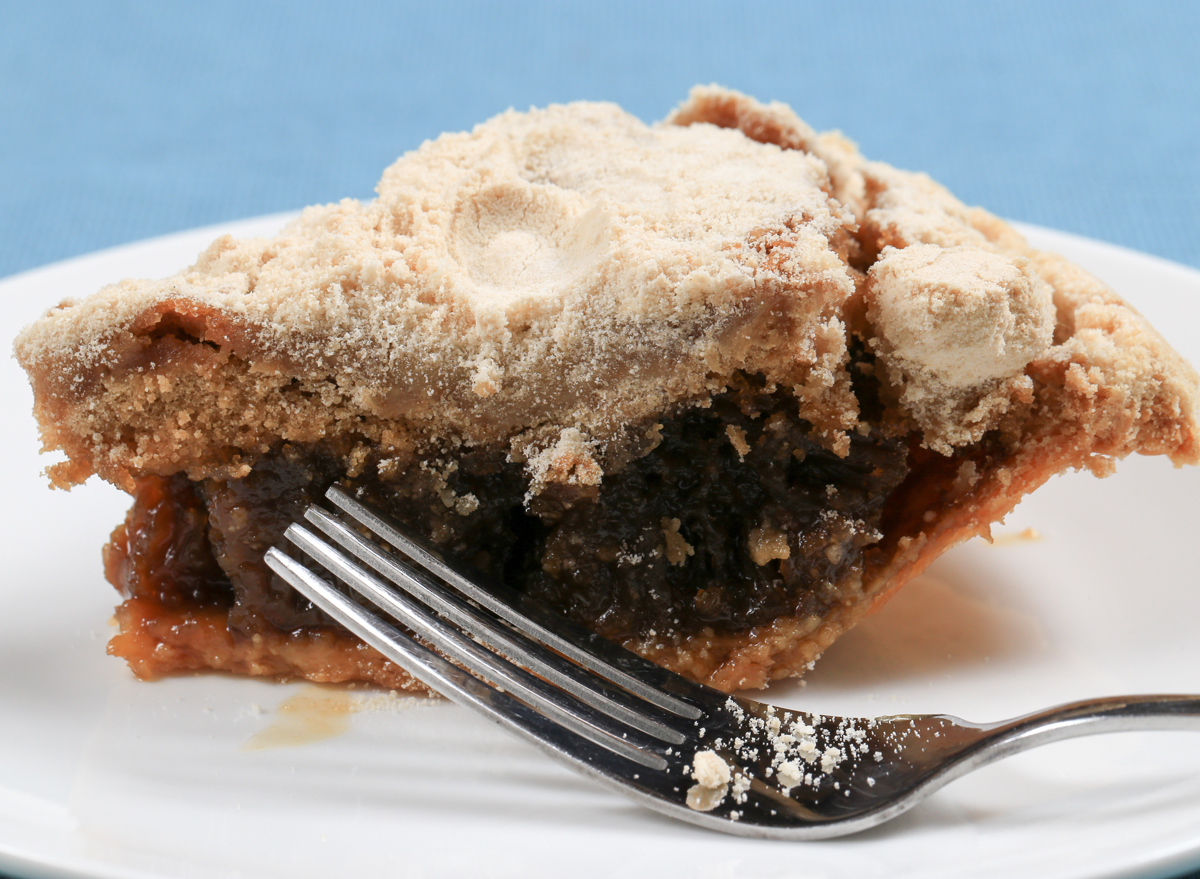 Did you think there'd be just one oddly named pie on this list? Shoofly pie features molasses and brown sugar crumbs for a sticky, deliciously sweet treat. While shoofly pie originated with the Pennsylvania Dutch, many a Southerner has enjoyed this delicacy, too.
Hoecakes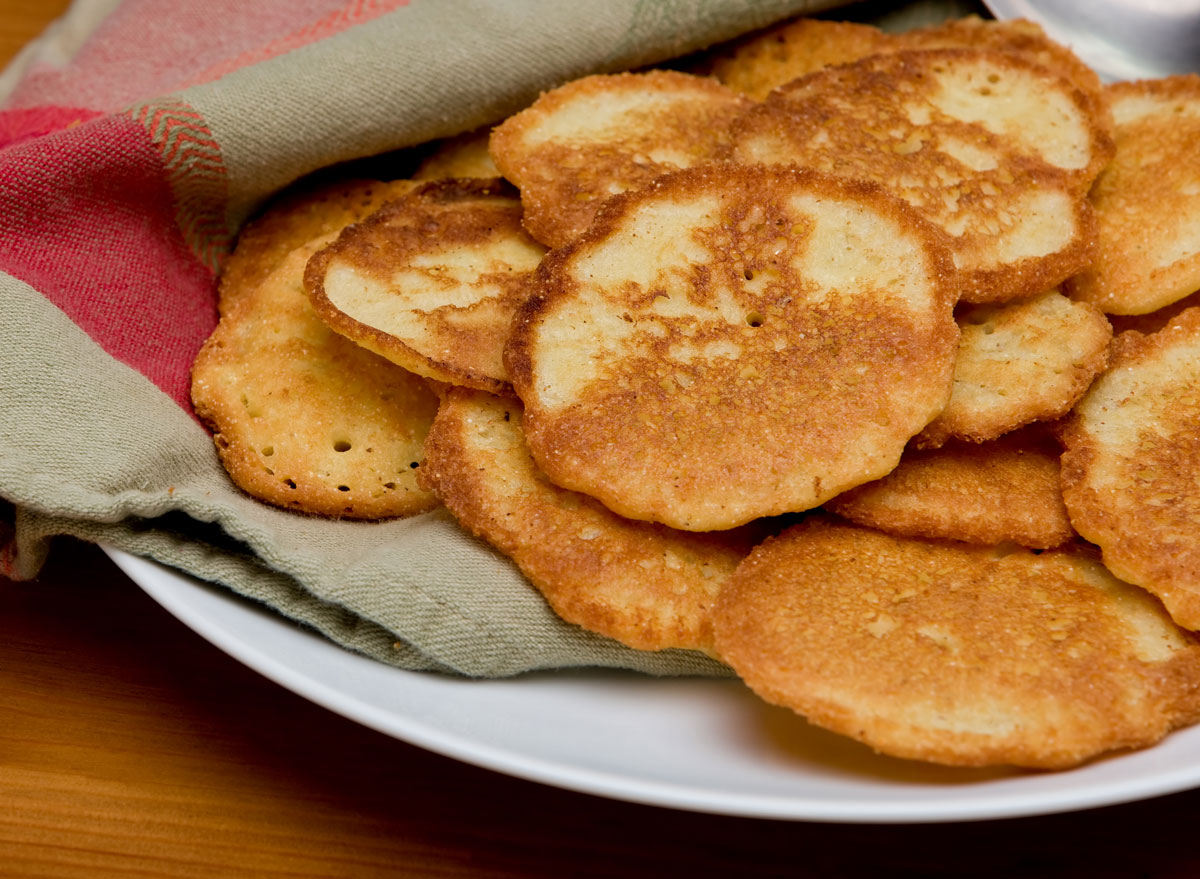 No, these aren't actual cakes. Hoecakes are a type of cornmeal cake, and they look like pancakes to the naked eye. A lighter alternative to cornbread, hoecakes pair well with chicken and fried okra.
Collard Greens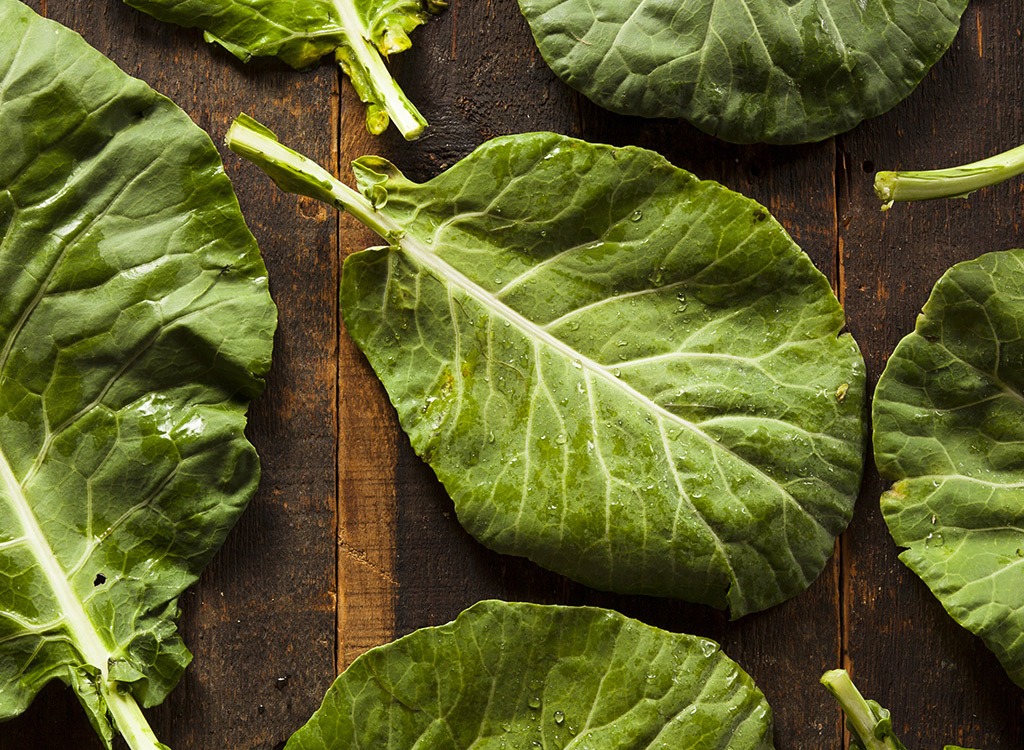 Not into okra? Perhaps you'd prefer a side of collard greens, prepared with ham hocks and butter. The collards themselves are nutrient-packed; the butter and meat make them delicious.
Potlikker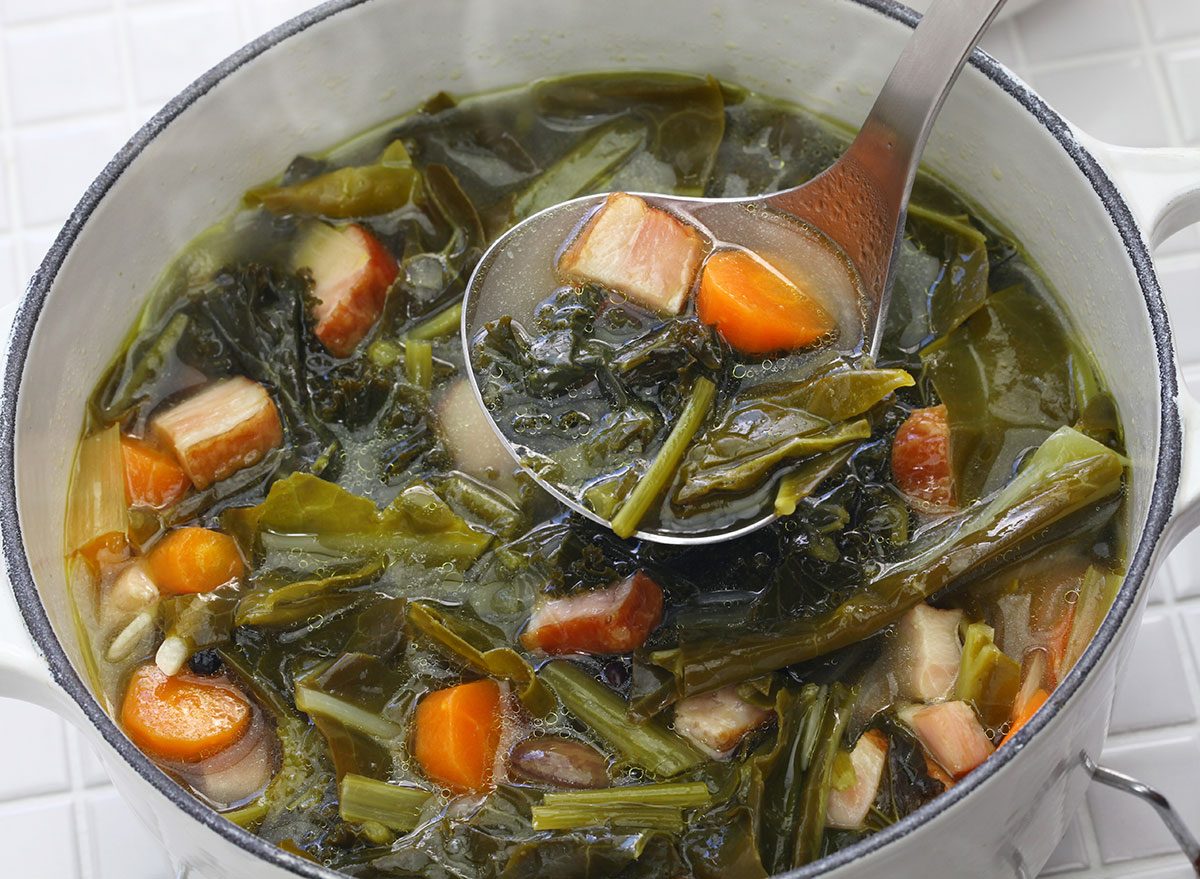 Speaking of collard greens, have you heard of potlikker? The term refers to the leftover water from cooking the greens, which is filled with nutrients and often served with meat and seasonings.
Red Beans and Rice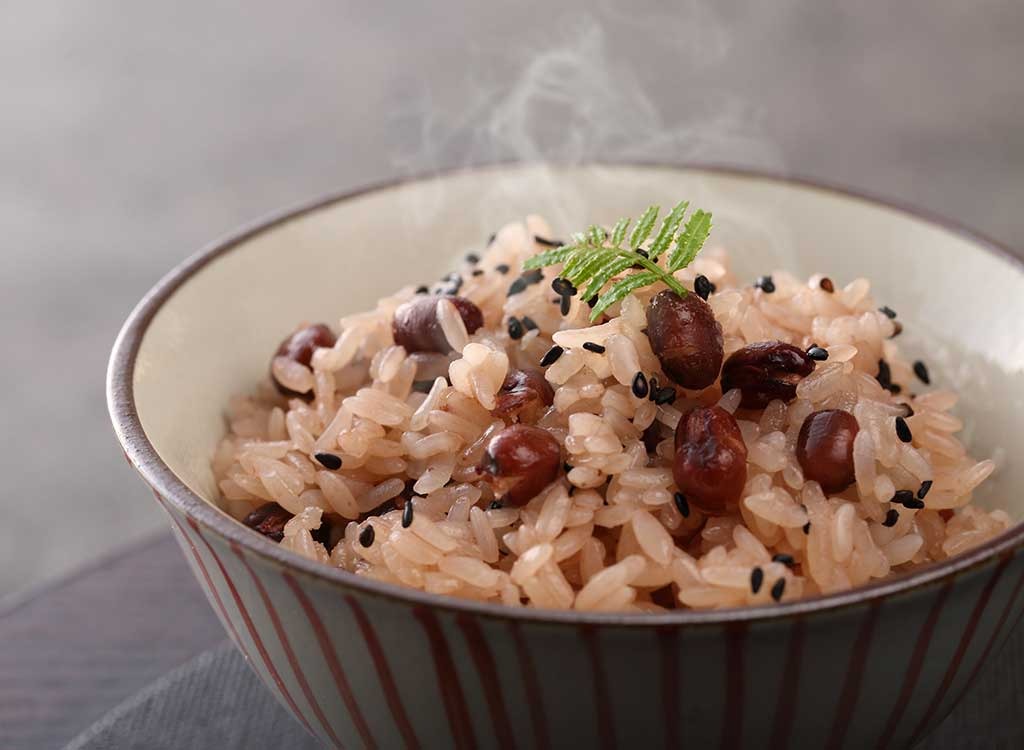 Another staple of Louisiana cuisine, this dish is exactly what it sounds like. Red beans and spices come together with rice for a flavorful side dish. Have leftover meat like ham or sausage? Add it into the mix!
Biscuits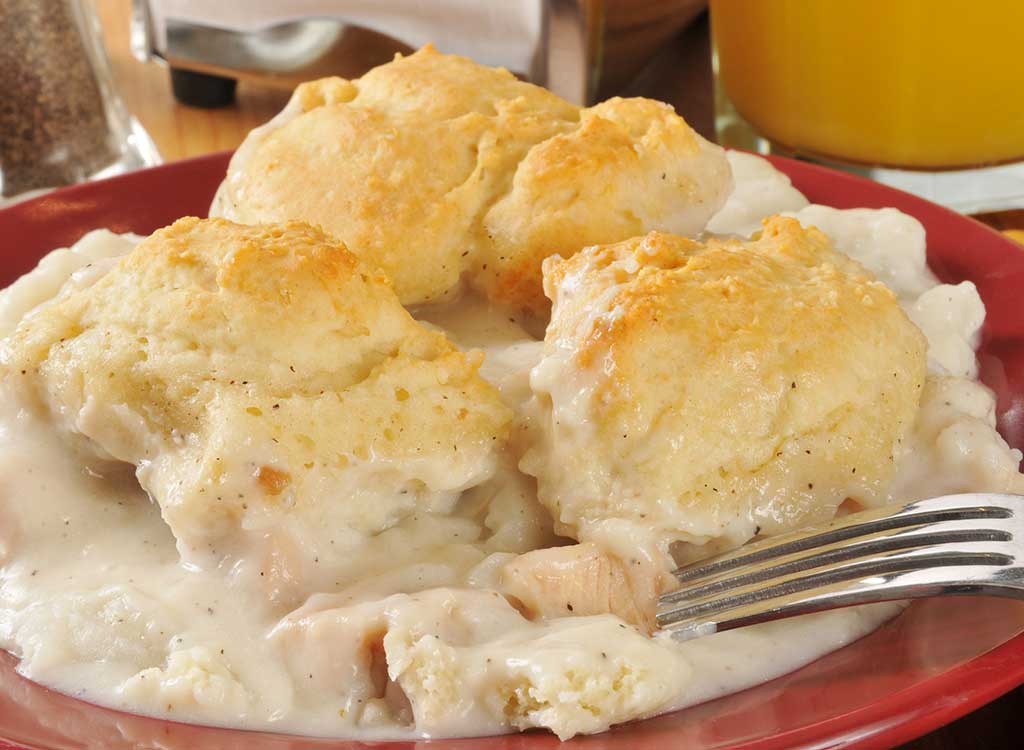 Whether you top your biscuit with a fried chicken breast or just with butter and jam, you can't go wrong with these delicious buttermilk treats. Eaten at breakfast or dinner time, biscuits are one of the most iconic Southern foods out there.
Banana Pudding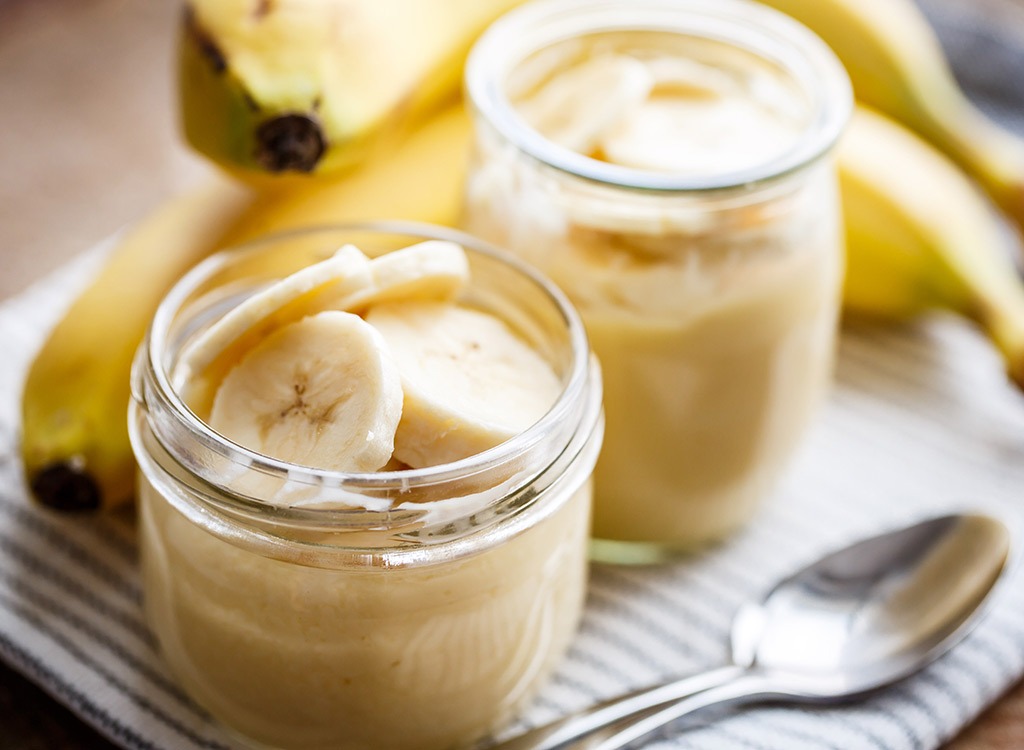 Sure, you can get banana pudding at Magnolia Bakery locations up north. But there's something about down-home, Southern-style banana pudding that can't be beaten. For an authentic cup of banana pudding, head to a barbecue joint and add this sweet treat to your meal.
Sweet Potato Pie
Sweet potatoes are a delicious addition to the Thanksgiving table and nutritious addition to any meal. But if you're from the South, you might have also enjoyed sweet potato pie, which is similar to pumpkin pie and delicious all year round.
Country Captain
Made with stewed chicken and curry powder, Country Captain is a sort of Southern take on Indian food. America is a melting pot, after all!
Sweet Tea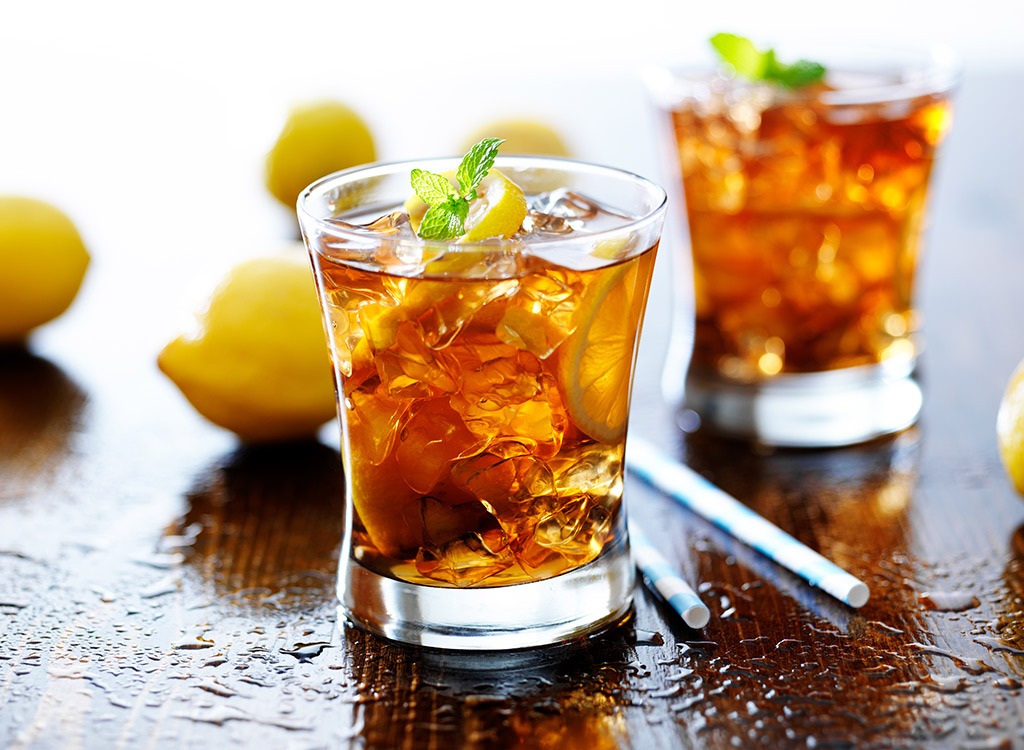 Sweet tea is the most iconic beverage of all time, and for good reason. Even those who don't love the taste of hot black tea will turn to an ice-cold tea so sweet it'll make your teeth hurt. What better to wash down a barbecue sandwich with?
Cornbread
Hoecakes not your style? Enjoy your dinner with a square of cornbread instead. Pro tip: If you're outside the Southern states, the cornbread at Whole Foods is surprisingly authentic.
Creamed Corn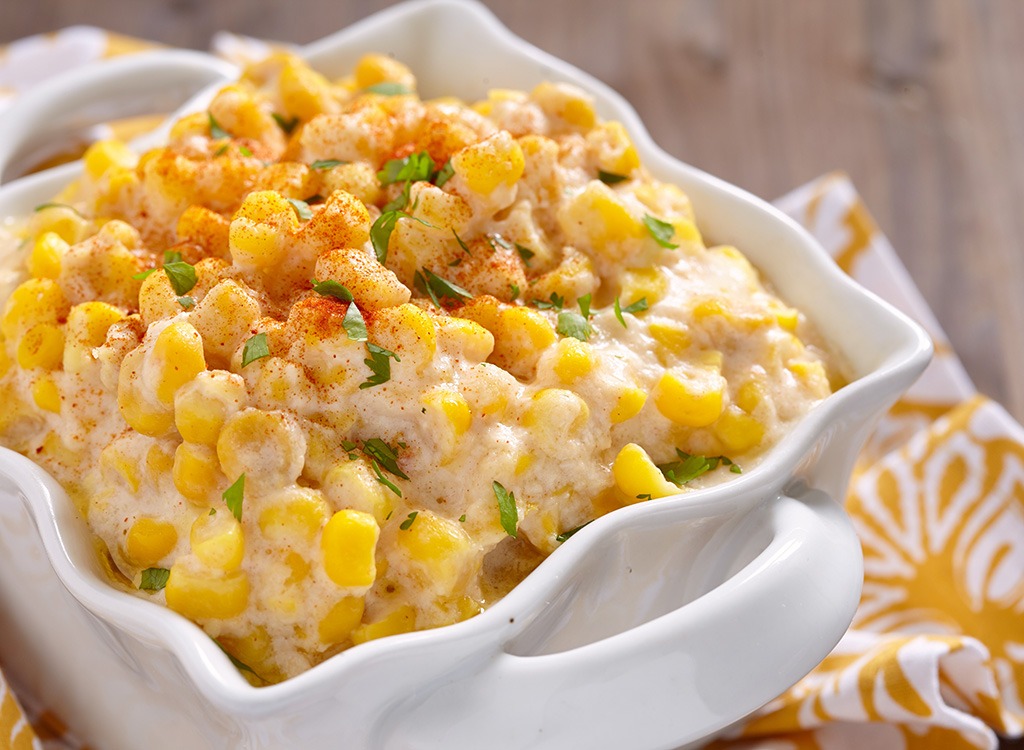 Southerners enjoy corn in all shapes and forms! Originally a Native American food, creamed corn has become a staple of Southern cuisine. To make your own, you'll need milk and heavy cream or cream cheese—we love this creamed corn recipe from Gimme Some Oven.
Coca-Cola Cake
If you've seen this chocolate dessert on the menu at Cracker Barrel, you might have wondered what the fuss was about. But in the South, Coca-Cola is way more than a movie-theater drink. It's used to cook chicken and in baked treats like this one. You might be surprised how much you love the fudgy taste! Try our Coca-Cola Cake Recipe and see for yourself.
Brunswick Stew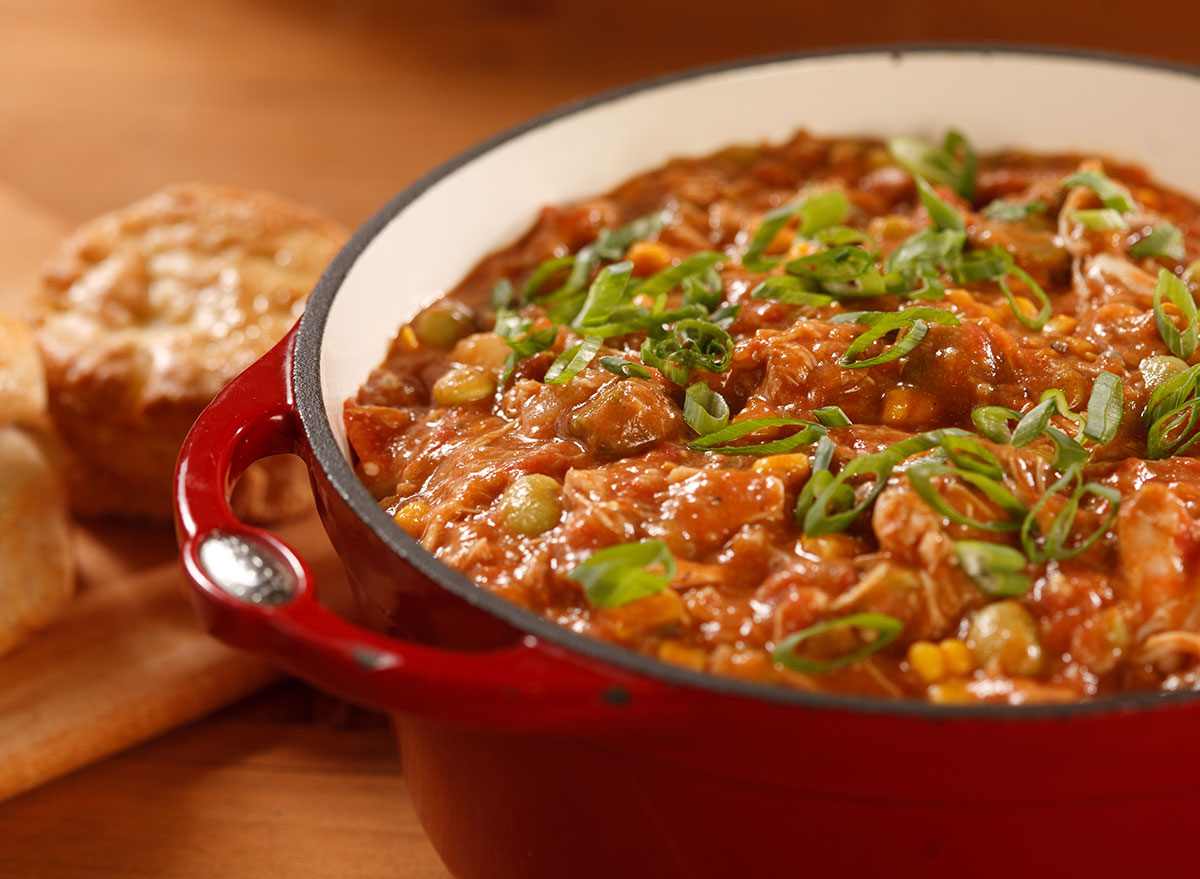 With meat, beans, vegetables, and a tomato base, this is a hearty, Southern version of soup or chili. Order it at a Southern restaurant or try making your own at home. We love this Brunswick stew recipe from The Seasoned Mom, which uses both chicken and pork.
Chicken-Fried Steak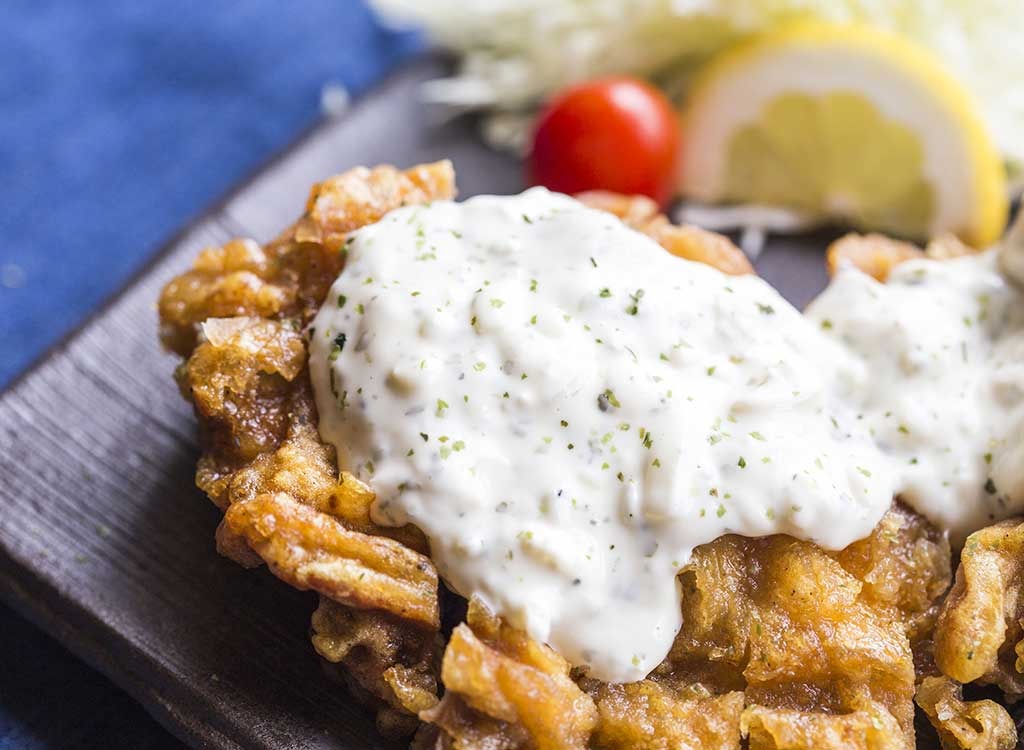 We've gone over fried chicken, but what about chicken-fried steak? This is one mashup that's so uniquely Southern, we're almost surprised it exists. Steak is breaded and fried the way that fried chicken would be, and then topped with white gravy. You have to try it to believe it.
Dirty Rice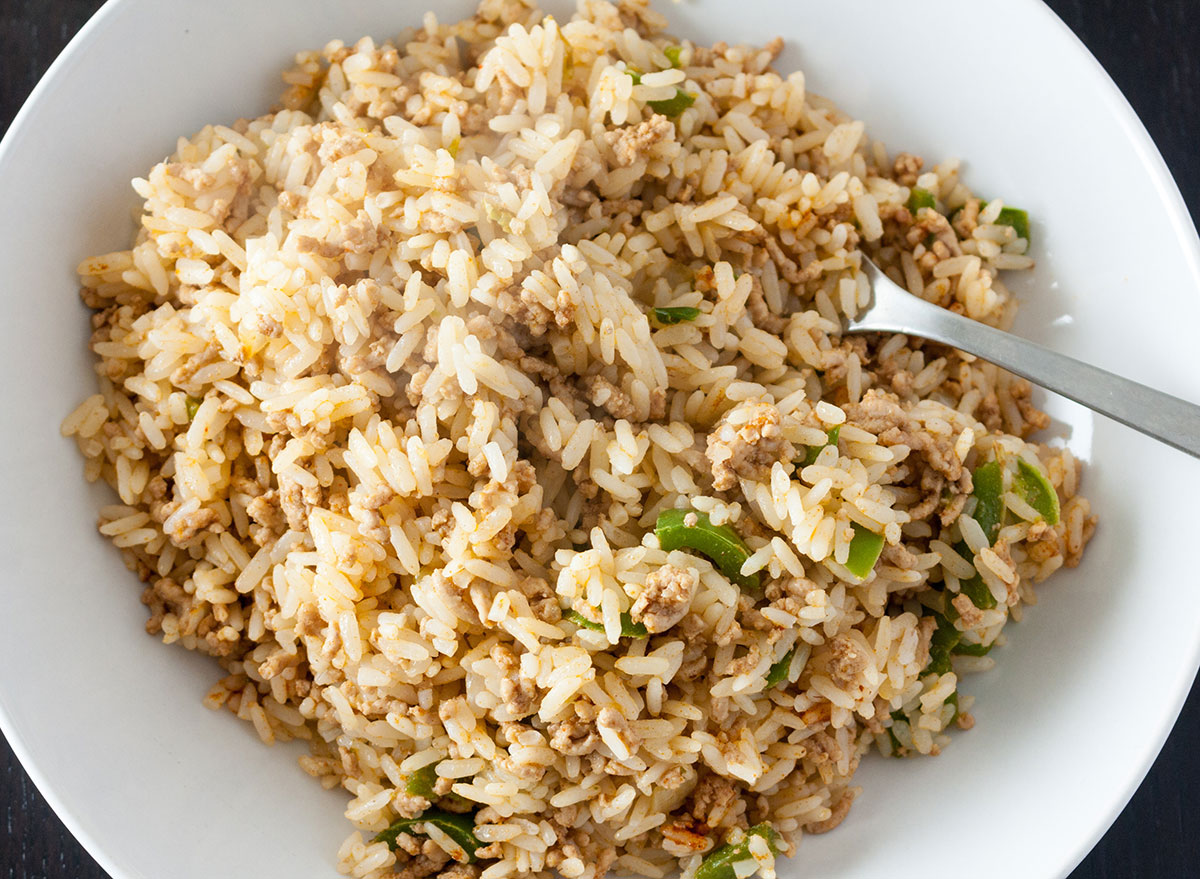 There's nothing unsanitary about this dish—rather, it takes its name from the brown color the rice takes when combined with chicken liver, vegetables, and meat. You can even order dirty rice as a side dish at regional fast-food chains like Bojangles.
Custard Pie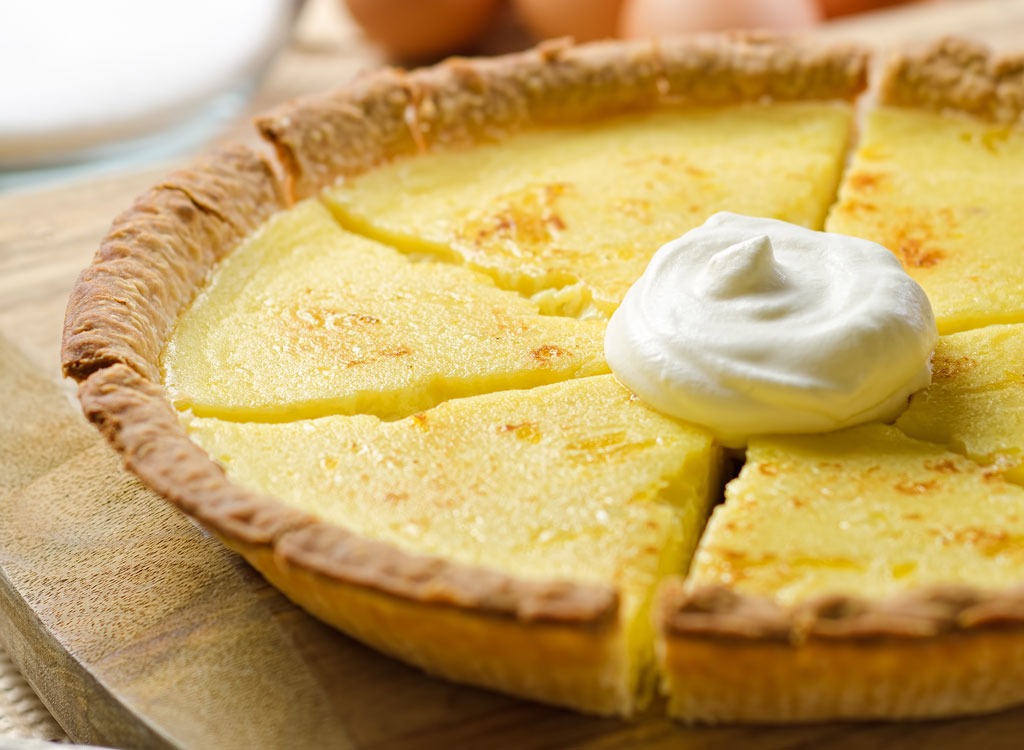 The South sure loves its out-of-the-box pie creations! Made with vanilla, eggs, and cream, this dessert is simple but satisfying. The eggs and sweet flavors come together for a delicious treat that doesn't need jazzing up to be delicious.
Divinity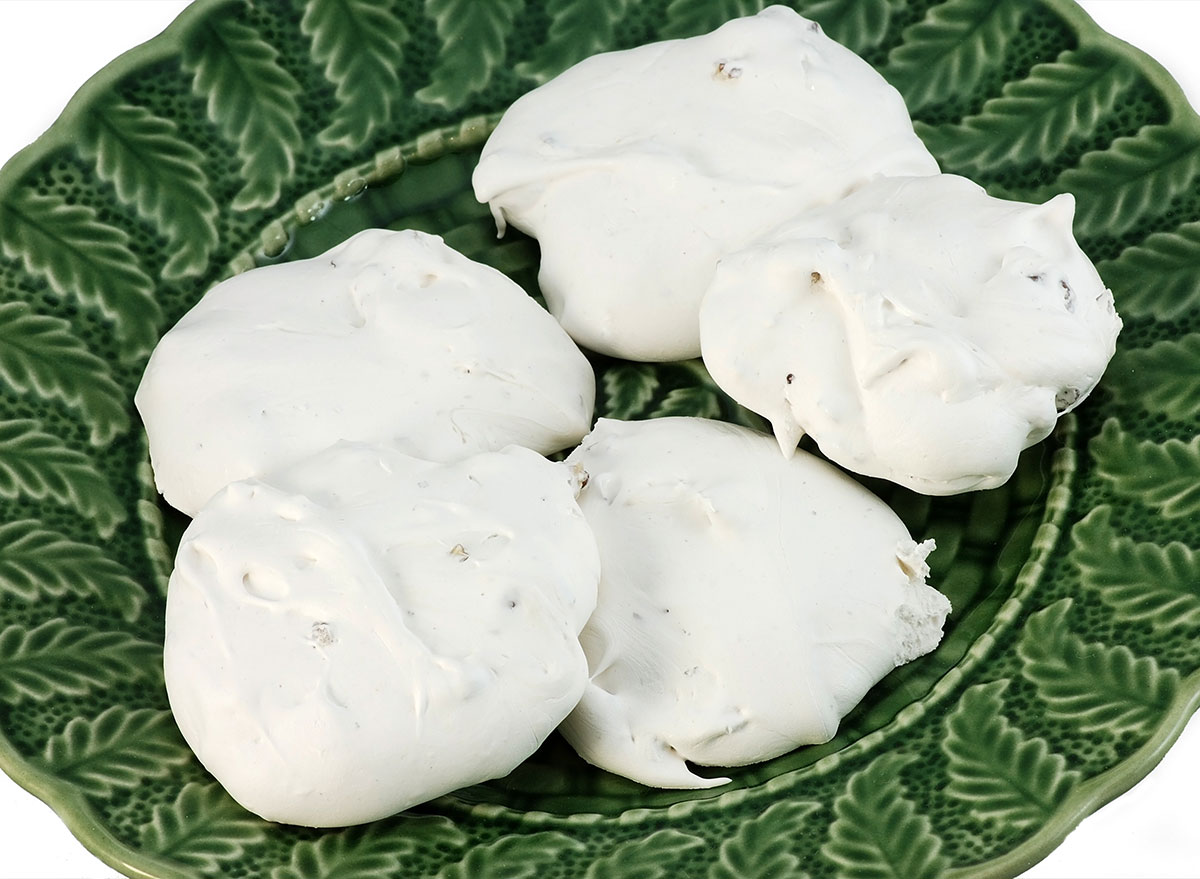 Divinity is an old-school treat that Southerners still enjoy today. Made with sugar and egg whites, this simple dessert lives up to its heavenly name.
Chow-Chow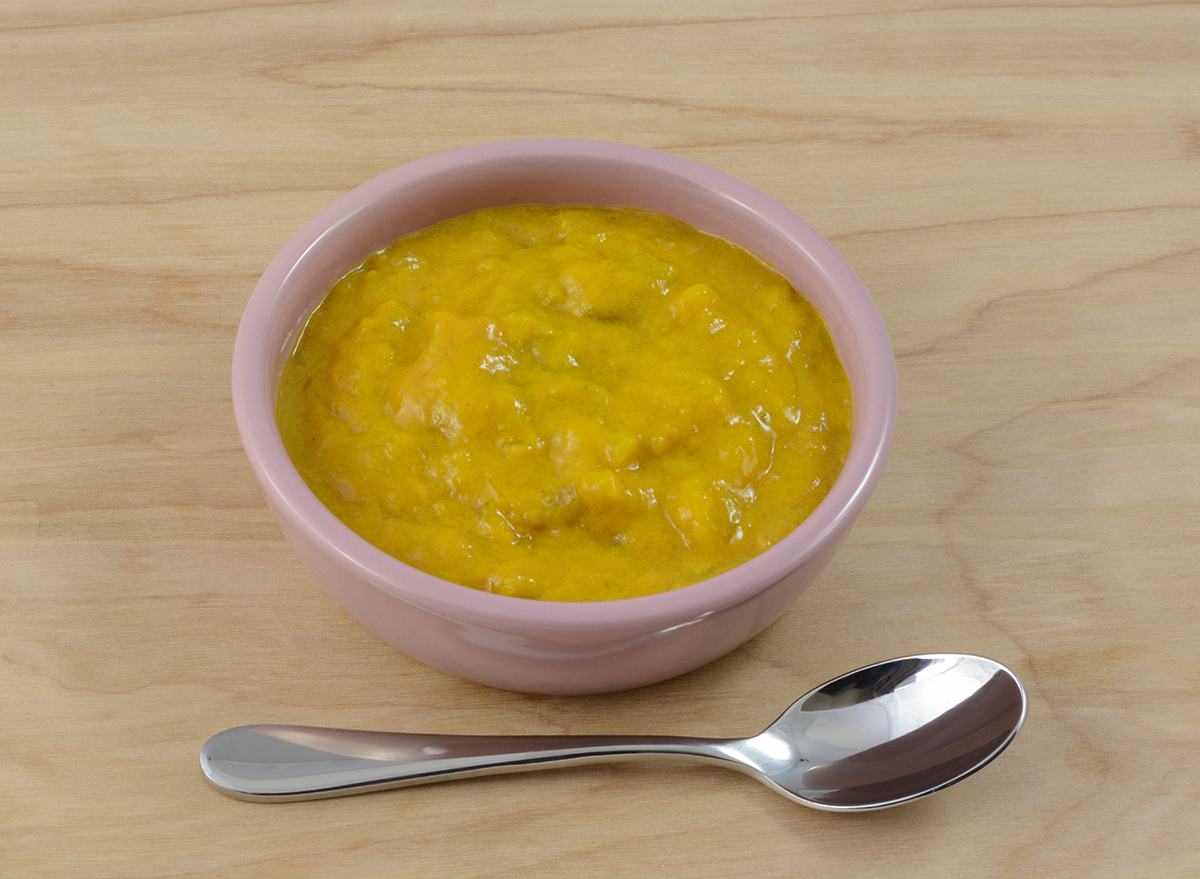 This Southern relish features several vegetables in addition to pickles. It's delicious atop hot dogs, burgers, or anything cooked on the grill.
Potato Salad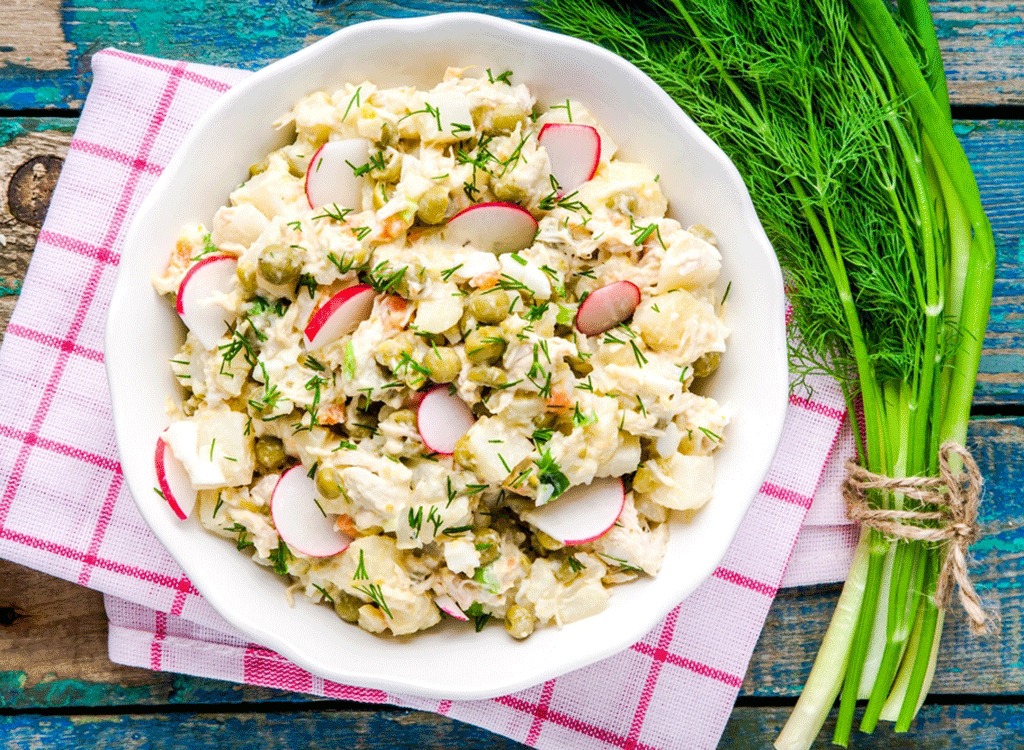 There are countless ingredients that people swear by when making homemade potato salad, and Southerners have their opinions about which methods are best. But those from the Southern states can agree that this is one of the best ways to eat potatoes!
Corn Fritters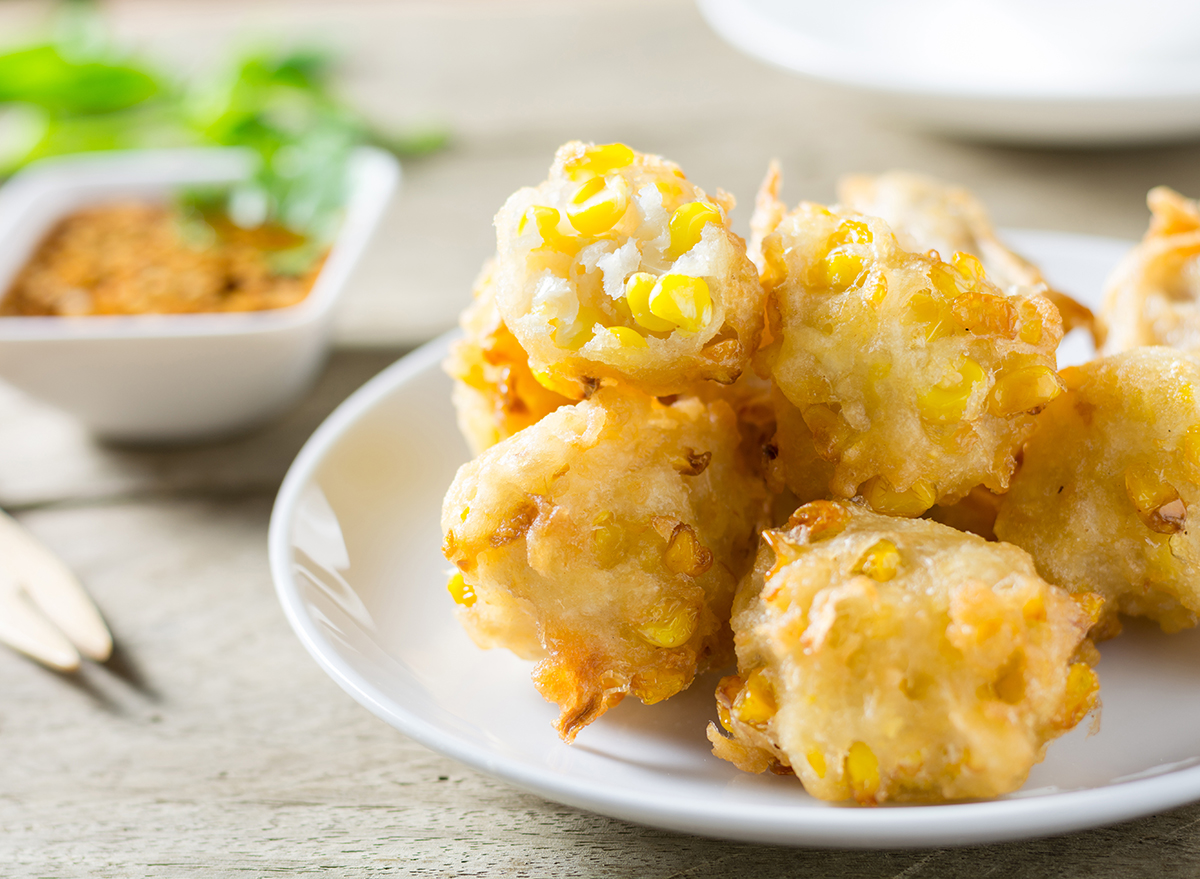 Yep, another corn recipe! Think of corn fritters as a chunkier version of cornbread, with whole kernels of corn in every bite. Topped with jam or served plain, they're a delicious side dish for any Southern meal.
Zucchini Bread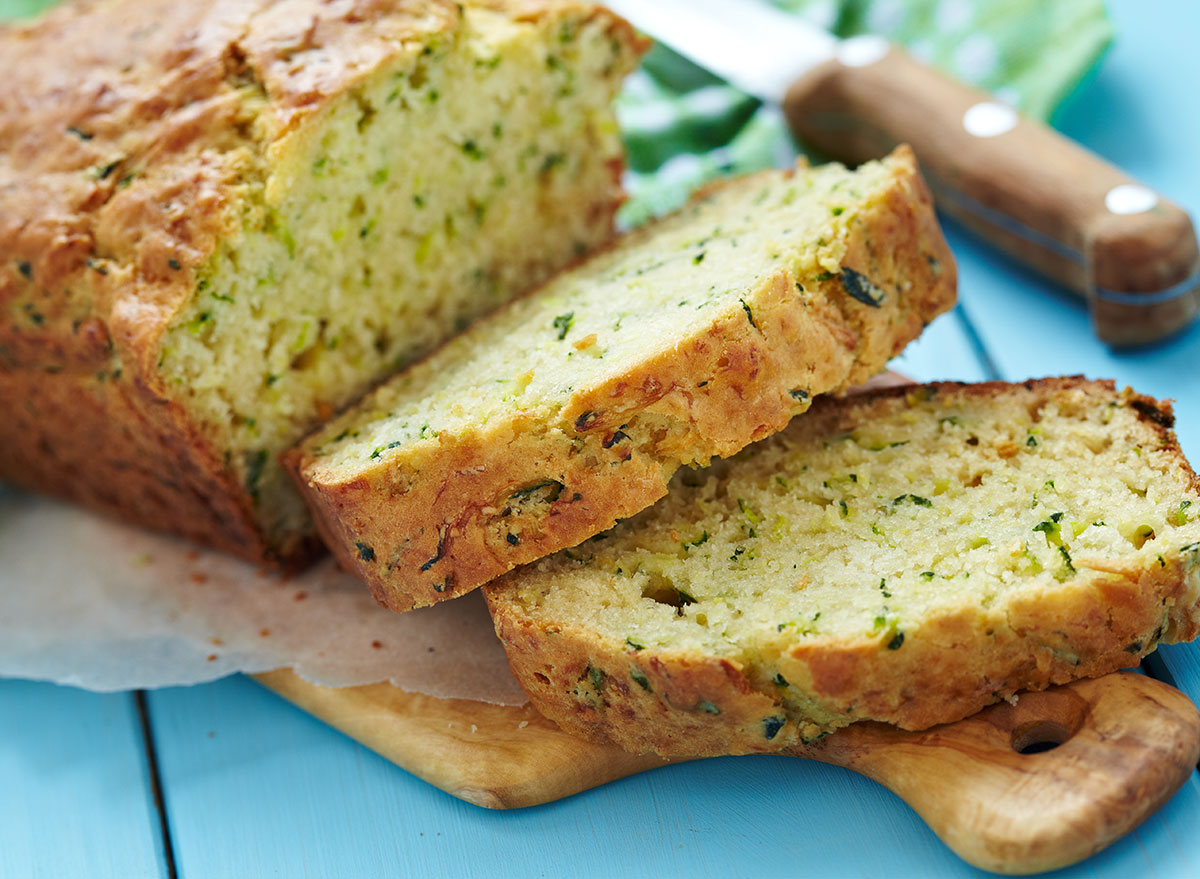 If you grew up in the South, you might have enjoyed this veggie baked into a loaf of bread. Wherever you're from, this is one recipe that's easy to make at home—try this zucchini bread recipe from Sally's Baking Addiction.
Country Ham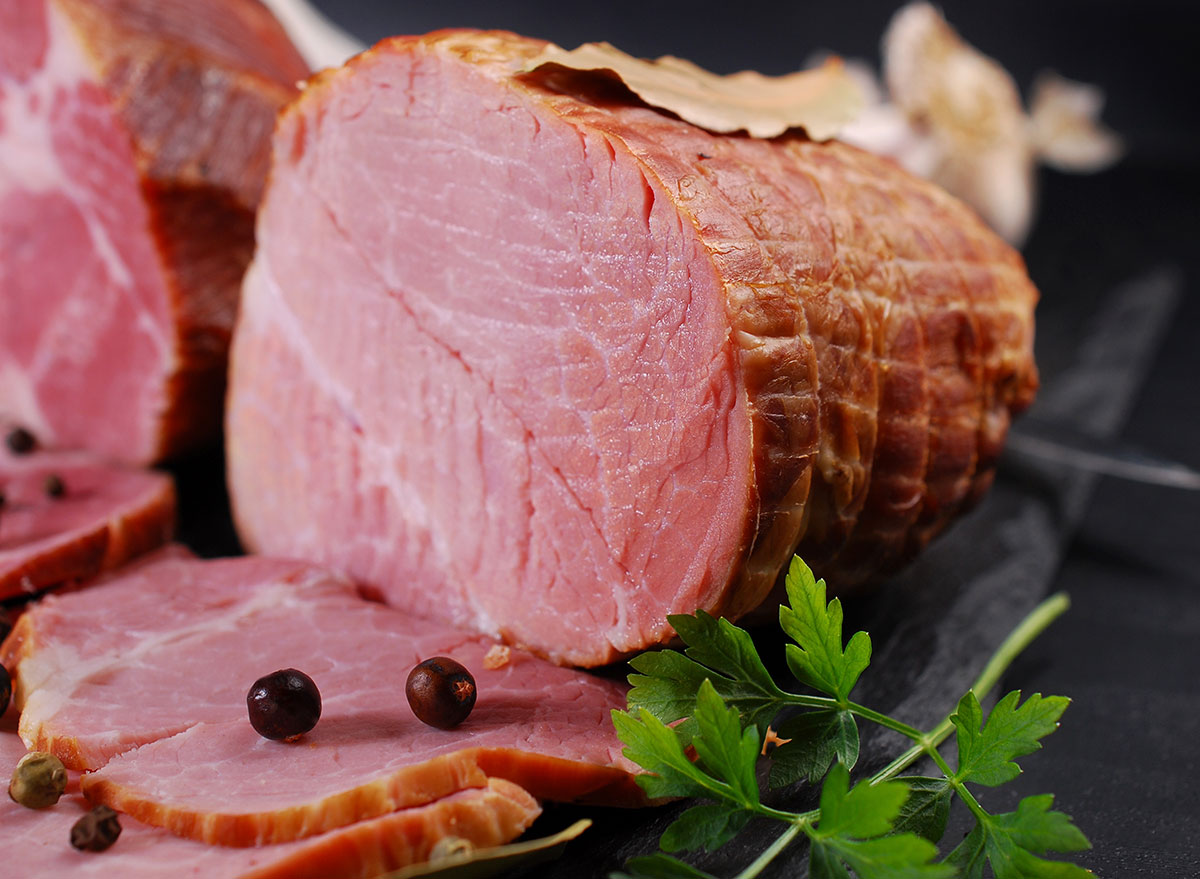 With its delicious salt crust, country ham is less sweet than your typical spiral ham. Try it at a Southern restaurant, or buy a spiral ham at the grocery store and season it to perfection.
Now that you know all of these Southern foods, you'll want to book a vacation to the South ASAP.
April Benshosan
April is a born-and-raised Brooklynite who has a passion for all things health, wellness, and tastebud-related.
Read more about April