Secret Side Effects of Eating Spaghetti Squash, Says Science
It's not just your taste buds that will benefit from adding this delicious winter staple to your menu.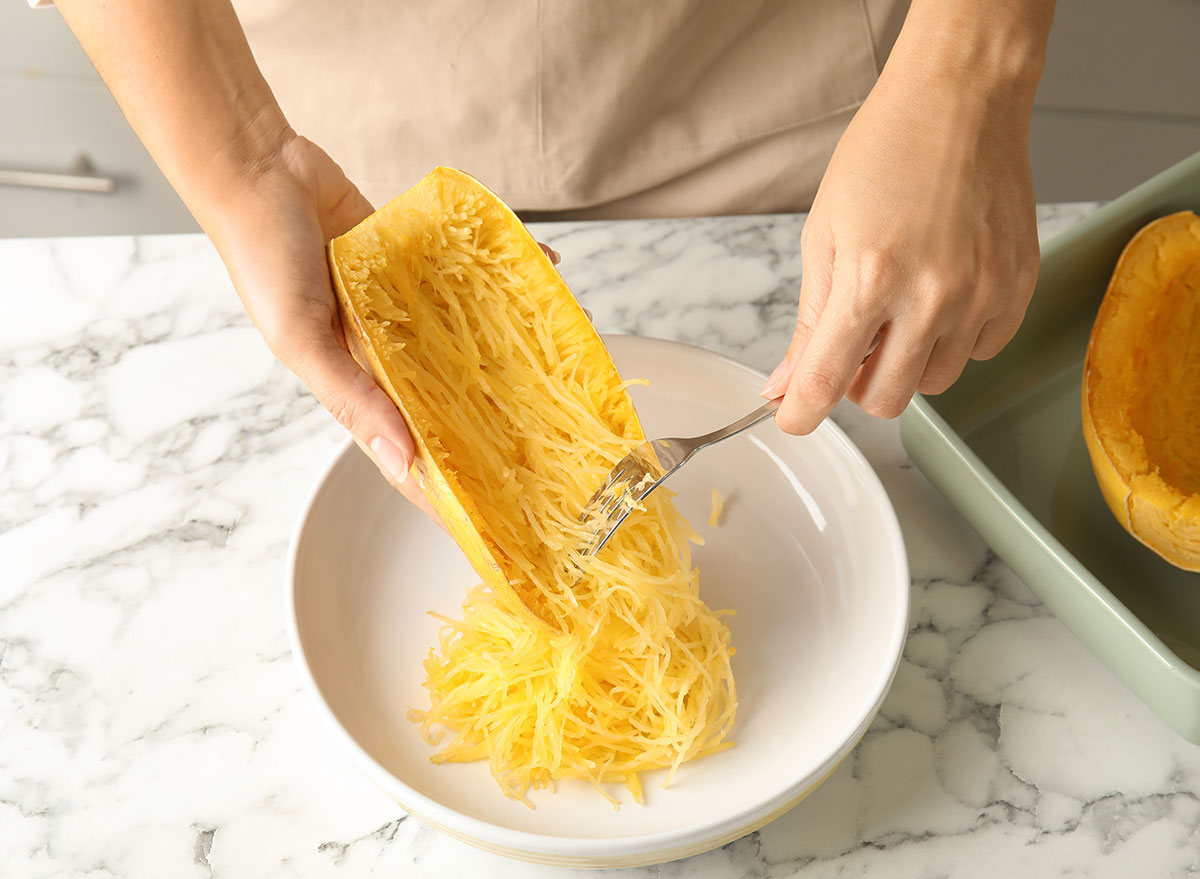 As the weather gets colder, tasty new foods are cropping up on the shelves of virtually every grocery store. But it's not a sea of pumpkin spice products alone you have to look forward to as the season progresses: that also means it's prime time for delicious cold-weather fruits and vegetables to take center stage on your menu.
Among the tastiest—and most popular—of these treats is none other than spaghetti squash, a hearty and flavorful food that can sub in for pasta, stand up to being stuffed with veggies and cheese, and even tastes pretty great roasted with just a pinch of salt and a drizzle of olive oil. However, it's not just this veggie's versatility that makes it such a smart addition to your meal plan—it's also a nutritional powerhouse. Read on to discover why you should be adding spaghetti squash to your menu now. And if you want to clean up your eating habits, start with The 7 Healthiest Foods to Eat Right Now.
Eating spaghetti squash may improve your bone health.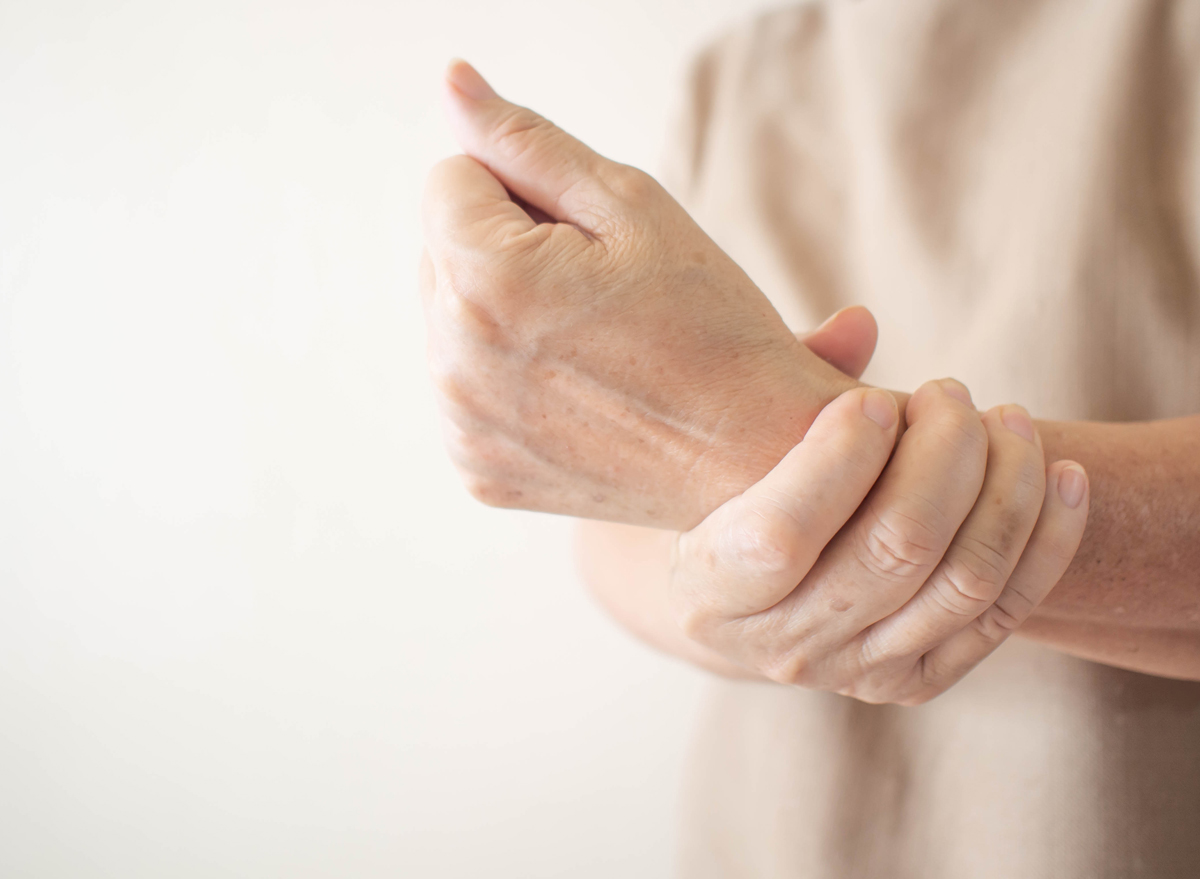 It's not dairy products alone that can help you reduce your risk of fractures—spaghetti squash is a great way to improve your bone health, too.
Spaghetti squash packs 32.6 milligrams of calcium per cup, making it an easy way to pack your diet with the bone-strengthening mineral. According to a 2015 meta-analysis published in The BMJ, in study participants over 50, increasing dietary calcium intake boosted bone mineral density at five sites in the body by as much as 1.8%.
Eating spaghetti squash may reduce your colon cancer risk.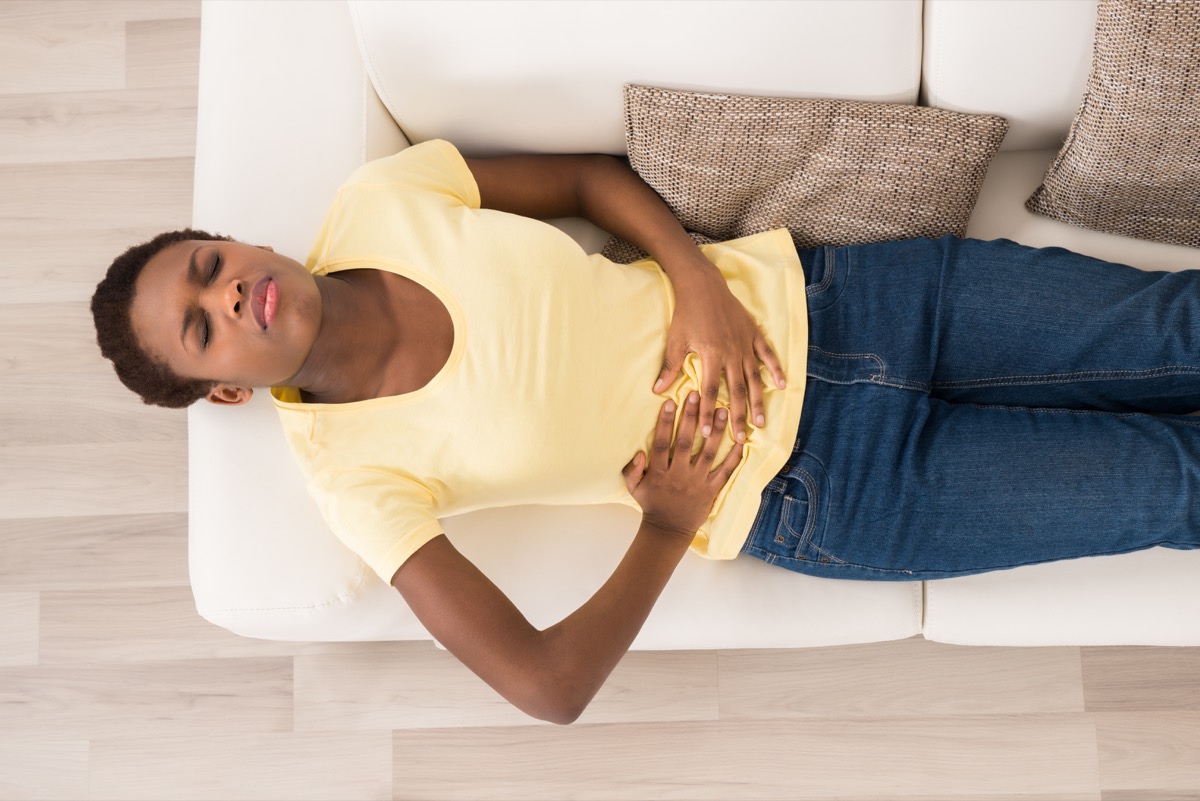 If you want to reduce your colorectal cancer risk, adding some spaghetti squash to your menu is a great place to start.
Each cup of spaghetti squash packs 2.17 grams of fiber, about 8% of the RDA for adult women. According to a 2015 study published in the American Journal of Clinical Nutrition, increased dietary fiber intake is associated with significant reductions in the risk of distal colorectal adenoma.
Eating spaghetti squash may improve your workouts.
Instead of turning to protein bars or sugary sports drinks to improve your workouts, try adding some spaghetti squash to your diet.
Spaghetti squash is a good source of workout performance-boosting magnesium, with 17 milligrams of the essential mineral per cup. According to a 2014 study published in PLOS One, magnesium supplementation may help increase the availability of glucose in the bloodstream, providing longer-lasting energy during exercise.
Eating spaghetti squash may help lower your blood pressure.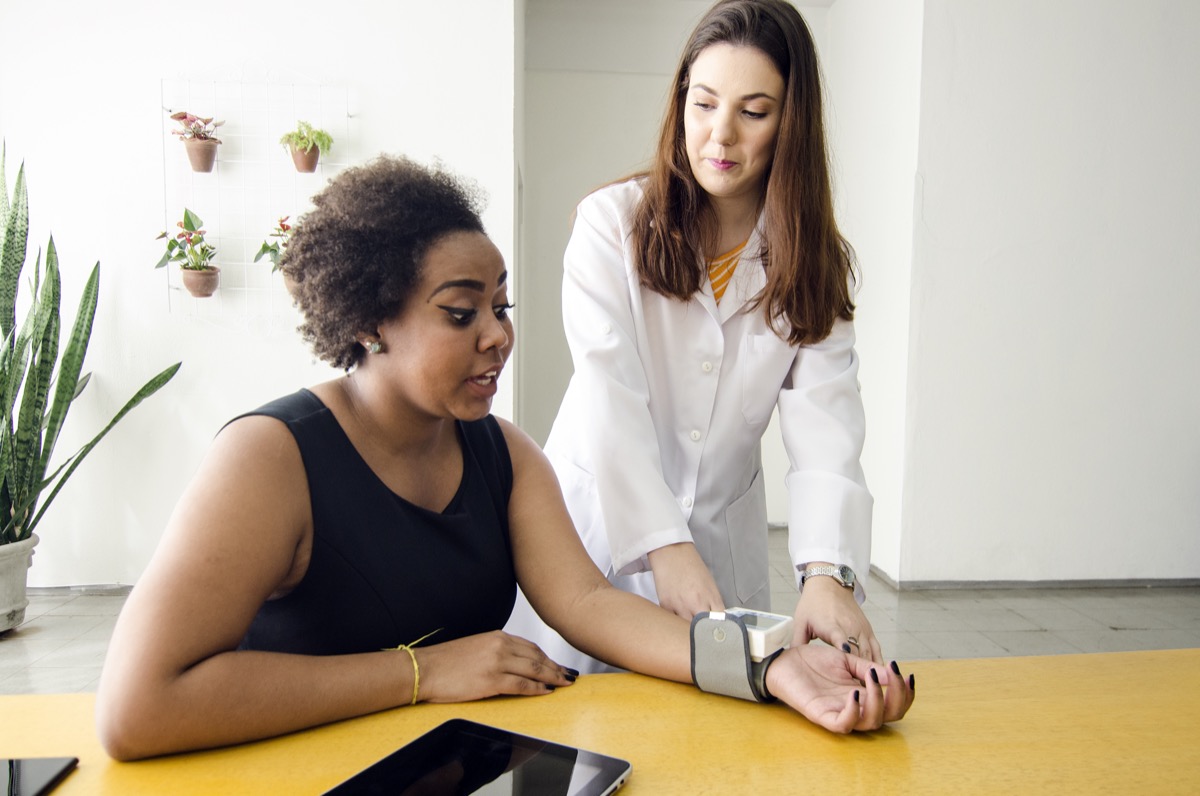 Nearly half of U.S. adults struggle with high blood pressure but adding some spaghetti squash to your routine may help, thanks to the 177 milligrams of potassium you'll get in every cup.
According to a 2013 review published in The BMJ, potassium supplementation not only reduced blood pressure in hypertensive adults, but reduced study subjects' stroke risk by 24%.
Eating spaghetti squash may improve your immune health.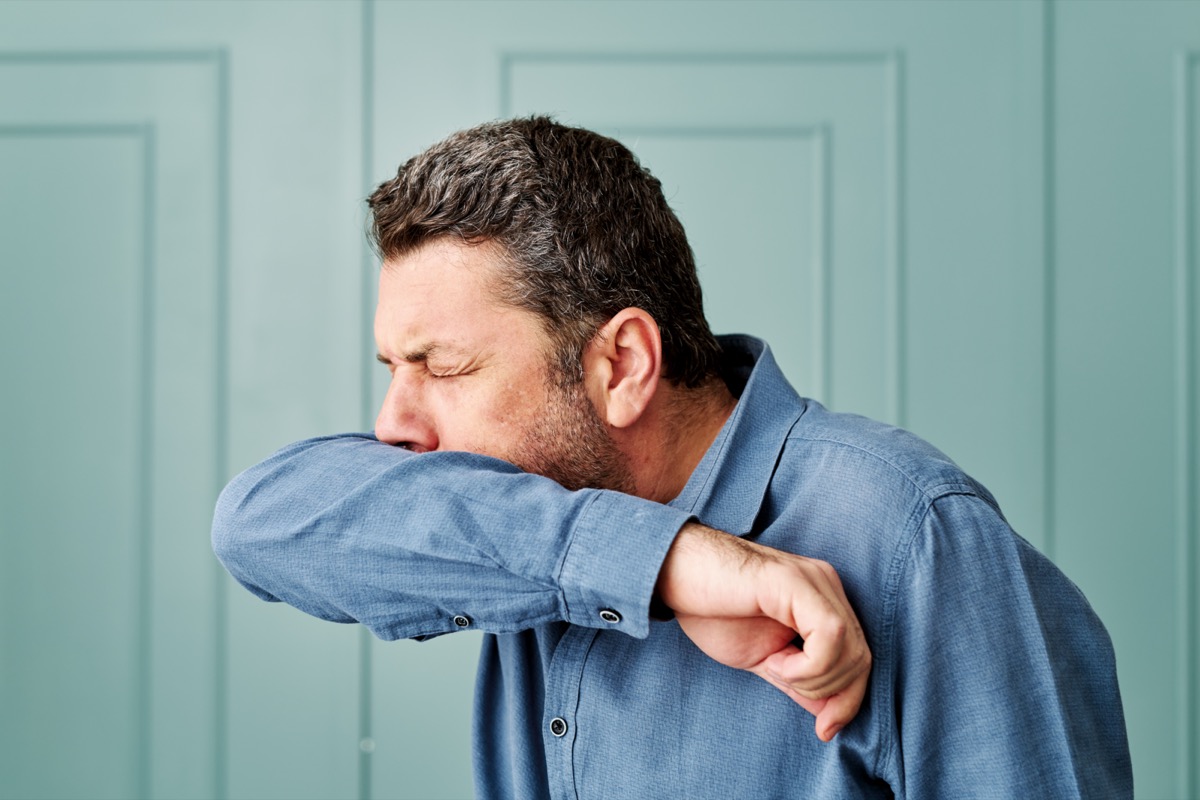 Looking to fend off viruses this winter? Try making vitamin-C-rich spaghetti squash a priority in your meal plan. Spaghetti squash contains 5.27 milligrams of vitamin C per cup, a vitamin research published in BMJ Global Health has linked to reductions in both the risk and duration of upper respiratory infections.6254a4d1642c605c54bf1cab17d50f1e
For some more tasty vegetables to add to your routine, check out these 12 Surprising Vegetables That Become Healthier When They're Cooked, and for the latest healthy eating news delivered to your inbox, sign up for our newsletter!
Read this next:
Sarah Crow
Sarah Crow is a senior editor at Eat This, Not That!, where she focuses on celebrity news and health coverage.
Read more about Sarah