Starbucks Is Rumored To Start Charging For "No Ice"—But Reps Deny It
The company has since issued a statement regarding the supposed new policy.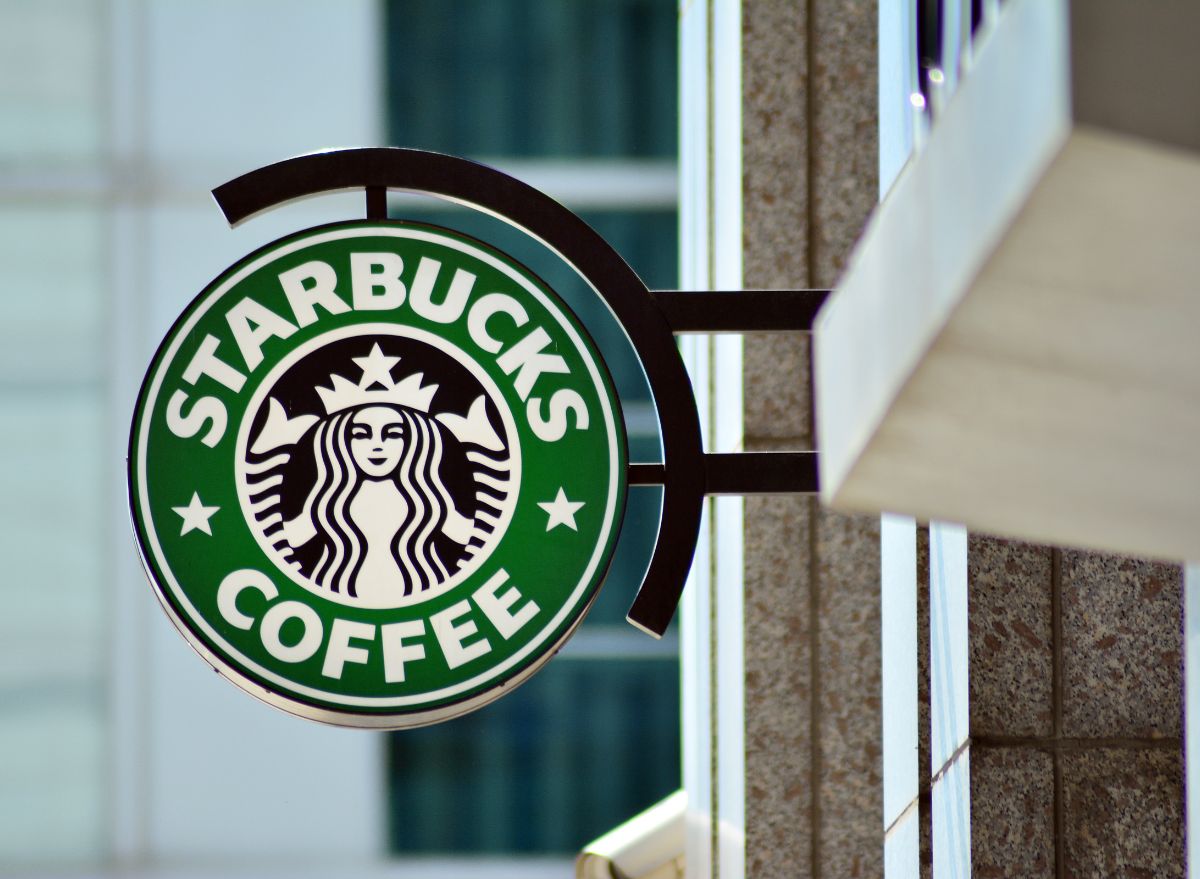 CORRECTION: Thursday, April 27, 2023 at 8:30 a.m.:
Following the publication of this article on April 26, a Starbucks representative reached out to our editors with the following statement:"Starbucks is not making any changes to their ice policy. We don't have anything to share regarding changes to Refreshers beverages."
The original story follows below.
Starbucks has ventured onto thin ice with many customers over the last couple of years due to some extremely unpopular decisions. The coffee chain has gotten heat for raising menu prices, discontinuing the super popular raspberry syrup, unleashing a new line of olive oil-infused coffees that sent some customers running to the bathroom, and changing its rewards program so guests are required to spend more in order to earn freebies.
Now, the company is receiving a brand-new wave of preemptive backlash as rumors swirl that it will soon start charging for some common drink customizations. Several baristas and TikTokers have reported this month that Starbucks will soon ask guests to pay more when they ask for no ice, light ice, or no water in their Refresher drinks.
Starbucks' Refreshers are a line of fruity beverages made by mixing a flavored base with water or another liquid like lemonade or coconut milk. The mixed drinks go into a cup with a healthy portion of ice and pieces of freeze-dried fruit. Customers can request customizations like no ice or light ice so there's more room for the actual beverage in their cups. They can also ask for no water in order to get more of that Refresher base.
These are helpful options for customers who have sensitivities to cold beverages or just want more bang for their buck and a more concentrated flavor, but the chain reportedly wants guests to start footing the bill for these types of requests.
In a video that has received 4.6 million views, a barista announced on TikTok last week that Starbucks will begin charging for the Refresher customizations starting on May 9. Another TikToker shared the news earlier this month as well, saying that the upcharges for no ice, light ice, and no water will all be $1. The TikToker, @4rayah.sunshine, also showed photos of an apparent company memo from Starbucks with the details on the Refresher charges.6254a4d1642c605c54bf1cab17d50f1e
While making an extra buck for a customized Refresher may not seem like much in the grand scheme of things, Starbucks actually stands to benefit a lot from these small upcharges. Starbucks has credited drink "modifiers" like extra pumps of syrup and sauces for bringing in an extra $1 billion annually.
Some Starbucks customers took the rumored Refresher charges as a sign that the company has gotten too "greedy."
"Like it isn't expensive enough as is," a TikTok user commented on the video from @4rayah.sunshine.
"Looks like I'm not going to Starbucks anymore," another said.
On the other hand, some customers could see why Starbucks would want to charge extra for customized Refreshers that require more base.
"When you ask for no ice, you know what you're doing lol it's more product!" a TikToker commented.
Starbucks did not immediately respond to our requests to confirm these rumored upcharges and provide more details on the changes.
Zoe Strozewski
Zoe Strozewski is a News Writer for Eat This, Not That! A Chicago native who now lives in New Jersey, she graduated from Kean University in 2020 with a bachelor's degree in journalism.
Read more about Zoe