4 McDonald's Items That Are Surprisingly Expensive
Customers aren't shy about calling out the chain for its prices.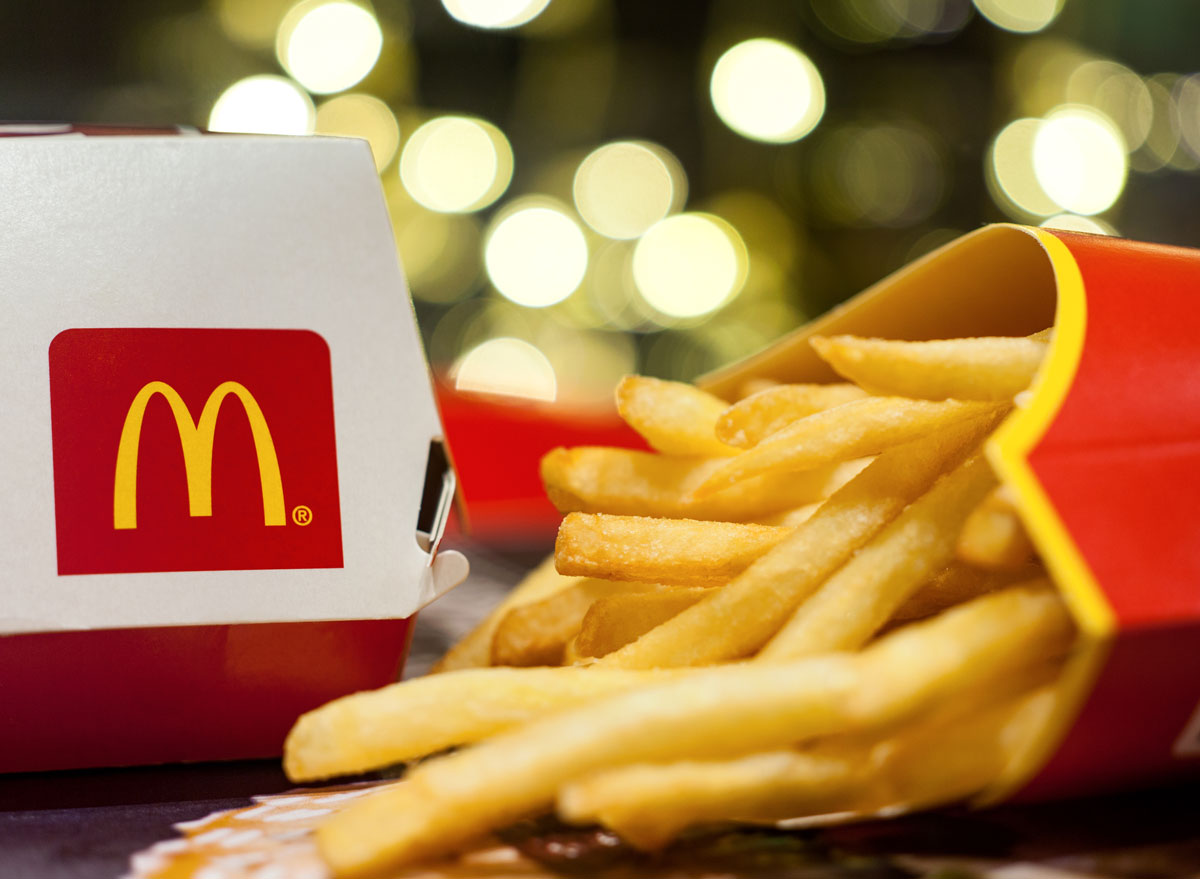 Restaurant prices across the country are higher than they used to be. Food away from home prices were 7.7% more expensive in June 2023 than they were in June 2022, according to data from the Bureau of Labor Statistics. 
Even historically affordable fast-food chains like McDonald's have been charging consumers more and more over the last few years. McDonald's said in 2021 that it was raising prices to offset inflation and higher costs for food and commodities. Still, paying more for fast-food items that used to be extremely cheap has been a tough pill to swallow for consumers.
Customers are noticing that certain McDonald's have gotten especially expensive in 2023. And they're not shy about calling out the chain when they think a menu item has become way too costly.
Here are four McDonald's items that customers say have gotten surprisingly expensive.
If stopping at McDonald's for breakfast has been costing you extra lately, that side of hash browns might be to blame. Customers have been slamming the chain over the cost of those crispy fried potato patties lately.
In late May, TikToker @hellomatthewlong garnered more than 100,000 views and more than 1,800 comments on a video about McDonald's hash brown prices. He pointed out that one hash brown cost $2.29 at his local restaurant, which was even more expensive than a $2 breakfast sandwich featured in an in-app deal.
"$2.29 for a McDonald's Hash Brown y'all? That is insane," he said.
Other TikTokers agreed that the breakfast side dish had become way too expensive. Some even claimed that the hash browns were even more expensive near them, including a customer who said they cost $3.49 in California.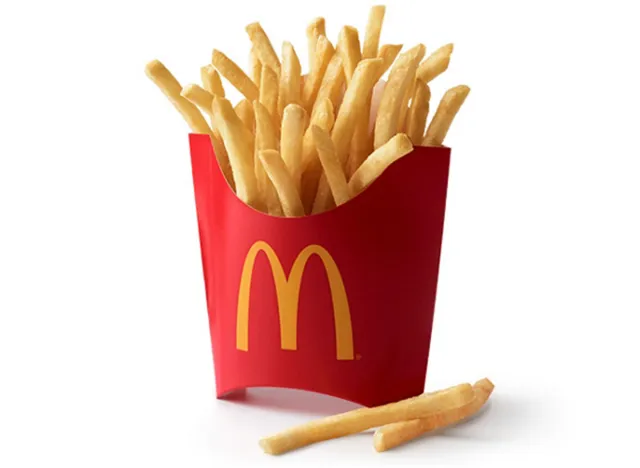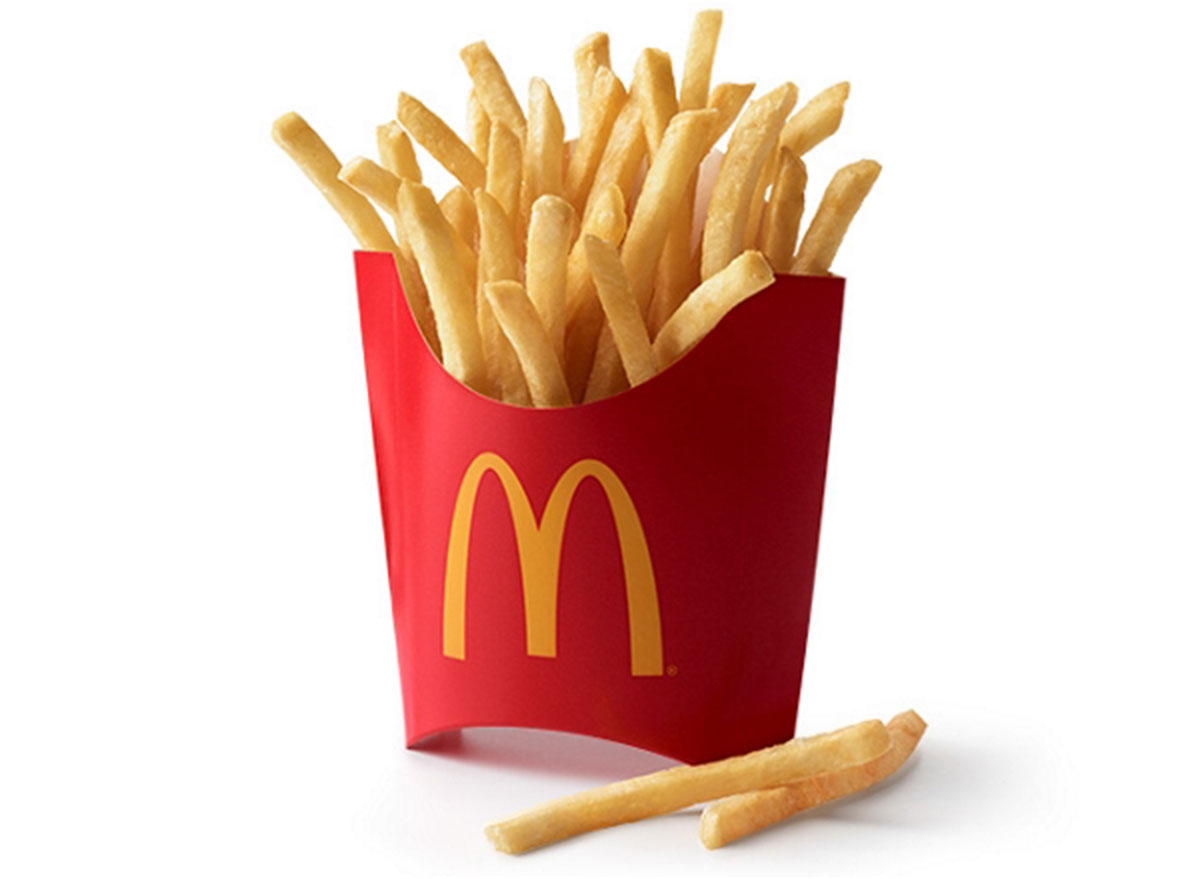 There's no denying that McDonald's fries are incredibly popular. But lately, customers have been complaining that those salty fried spuds have become more expensive than they're worth.
"Fries are so costly now it's silly," one customer commented on an April Reddit thread about McDonald's prices. "Straight up price gouging," another wrote. 
The cost may vary by the restaurant since McDonald's franchisees can set their own prices, but a large order of fries is currently priced at $4.89 at a McDonald's near me in New Jersey. For context, that's more than double the price of a whole $2.19 hamburger at the same restaurant.
Some customers are so fed up with prices for McDonald's fries that they've stopped ordering them altogether—and McDonald's is noticing the drop in demand. McDonald's CEO Chris Kempczinski said during an April earnings call that customers around the world were adding fewer items, like fries, to their orders.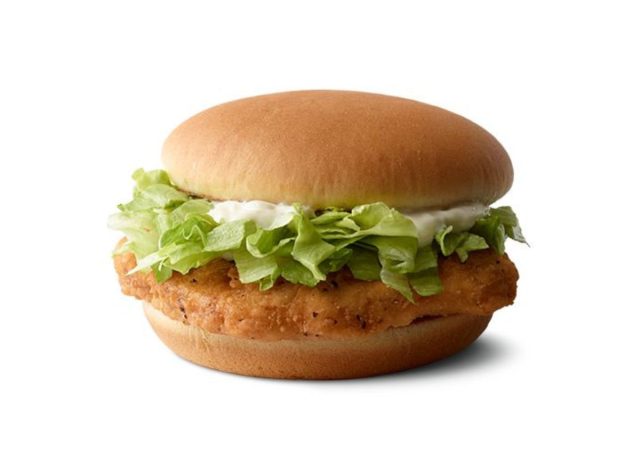 The McChicken itself might be easy to swallow, but the same can't be said for the cost of this popular sandwich. Customers were stunned this week after a viral TikTok shed light on some surprisingly high McChicken prices.
In the video, which has more than two million views now, user @214bryann mimed wiping away tears while unwrapping a McChicken. Text overlaid on the video read: "POV: When a McChicken from McDonald's now cost $5." The TikToker didn't say where McDonald's is purportedly charging $5 for a McChicken right now—the menu item is currently priced at $3.29 at a McDonald's restaurant near me in New Jersey.
While paying $5 or $3.29 for a McChicken might not seem all that outrageous on the surface, those prices are shockingly high for a sandwich that has always been one of the more affordable McDonald's items. Many customers who commented on the TikTok reminisced when it used to cost just $1 while it was featured on the chain's now-defunct dollar menu. The sandwich is still included on the tiered $1 $2 $3 Dollar Menu that McDonald's introduced in 2018, but customers agreed that it's not nearly as affordable nowadays.
"I would do anything to [go back] to when McChickens were on the dollar menu," a TikToker commented.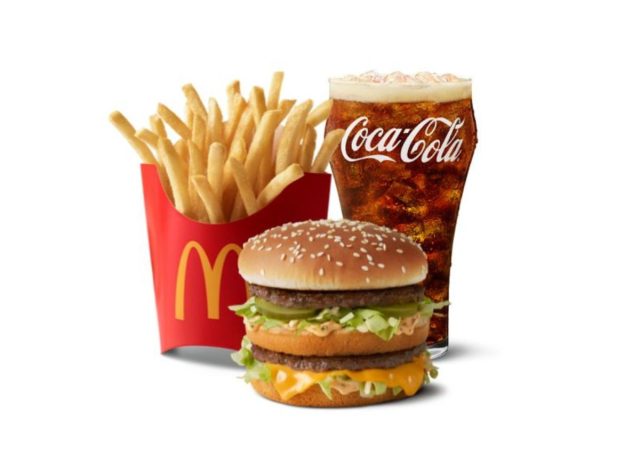 If you want to get fries and a drink with your Big Mac nowadays, you might need to make peace with paying big bucks. McDonald's customers have been outraged to see Big Mac Combo meals selling for as high as $18 in some parts of the United States.6254a4d1642c605c54bf1cab17d50f1e
TikToker @xconmedia highlighted some shockingly high prices at a Connecticut McDonald's in an April video. The TikToker zoomed in on the menu at the restaurant to show that a Big Mac Combo was listed for $16.89. "Does anyone see the prices of these combo meals?" he asked in bewilderment.
The video received more than 280,000 views and racked up thousands of comments from similarly stunned customers. "They can keep those burgers!!!! I'll never pay that," one commented.
In a very similar instance, another customer called out McDonald's on Twitter this week after spotting a Big Mac Combo for nearly $18 at a Connecticut rest stop. McDonald's restaurants at rest stops do tend to be more expensive, but customers were still baffled by the high cost.
"This is greedflation," a Twitter user commented on the post.
Zoe Strozewski
Zoe Strozewski is a News Writer for Eat This, Not That! A Chicago native who now lives in New Jersey, she graduated from Kean University in 2020 with a bachelor's degree in journalism.
Read more about Zoe