Surprisingly Good Sources of Fiber for Weight Loss
Psst! Want to know the best weight loss secrets of all time? Of course, you do.
Eating more fiber — a nutrient that's been found to boost satiety and aid blood sugar control — is one of the best ways to trim down without going hungry. It's not the most glamorous trick, but according to science, it's an extremely effective tactic. For the best results, aim for at least 30 grams of fiber daily. This amount was found to fuel weight loss and improve health just as effectively as more complex, calorie-cutting diets, according to University of Massachusetts Medical School findings.
Though you're familiar with popular fiber-filled foods like overnight oats, there are plenty of other unassuming healthy eats that can help you hit the daily mark. Add of few of our favorites to your weekly lineup to avoid taste-bud fatigue and start losing weight — stat!
Fiber content: 2.5 g per ¼ cup
Veggies and hummus are a lot like John Legend and Chrissy Teigen. They're an easy-to-love duo that America can't seem to get enough of — which is good news for your waistline. Veggies are low in calories, and the Mediterranean spread is filled with fiber, so they're perfect additions to any weight loss plan. Be sure to read nutrition labels at the grocery store to make sure you are picking up a hummus brand that's a good source of the nutrient — some pack more of a fiber punch than others.
Eat This! Tip
We're all for pairing hummus with veggies, but that's not the only way to use it. Spread it on sandwiches instead of mayo or use it to make Hummus-Crusted Chicken. Big fan of salads? Make an instant salad dressing by blending your favorite hummus with vinegar, sea salt and black pepper, a spice that's been shown to decrease inflammation and stop new fat cells from forming.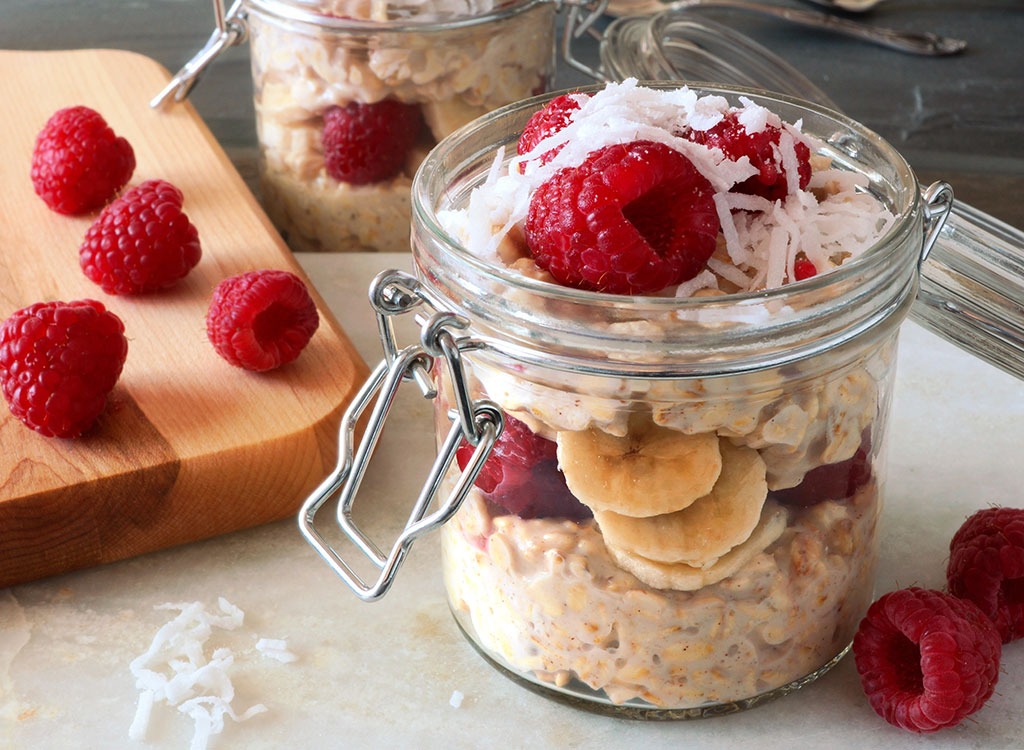 Fiber content: 2.6 g per 4 tablespoons
Don't let shredded coconut's fat count (3.3 grams per tablespoons) scare you off — the tropical treat is filled with a medium-chain saturated fat called lauric acid that converts into energy more easily than other types of fat. The bottom line: Consuming this variety instead of other types of fat will help you trim down. Just be sure to stick with the unsweetened variety to keep excess sugar and calories off of your plate.
Eat This! Tip
Shredded coconut makes a stellar addition to oats, weight loss smoothies and yogurt, and can also be used as a breadcrumb alternative (hello, coconut shrimp!).
Fiber content: 3 g per ¼ cup
Sick of noshing on peanuts and almonds? Sunflower seeds make a healthy and filling addition to any diet. A quarter-cup serving packs just over 200 calories and provides 3 grams of fiber. The seeds also serve up a fair share of magnesium, a mineral that keeps blood pressure normal, maintains steady heart rhythm and helps boost lipolysis, a process by which the body releases fat from its stores.
Eat This! Tip
Sunflower seeds make a crunchy addition to oatmeal and salads and can also be enjoyed on their own as a snack.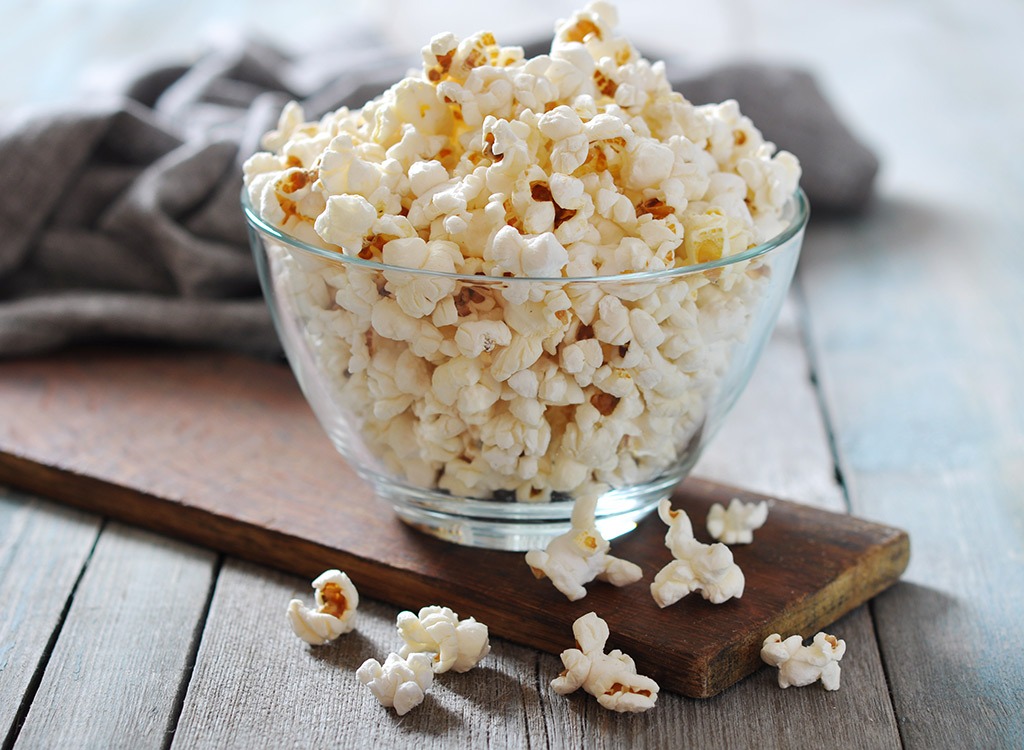 Fiber content: 3.5 g per 3 cups
When it's not drenched in butter, caramel or oil, popcorn is a healthy snack — and one that's packed with fiber and cancer-fighting compounds called polyphenols. Throw on a movie and pop up a bowl of the health-boosting treat to reap the benefits.
Eat This! Tip
Stick to the air-popped variety. Many of the microwaveable varieties line their bags with perfluorooctanoic acid (PFOA) — the same stuff found in Teflon pots and pans. Studies have linked the chemical to infertility and weight gain.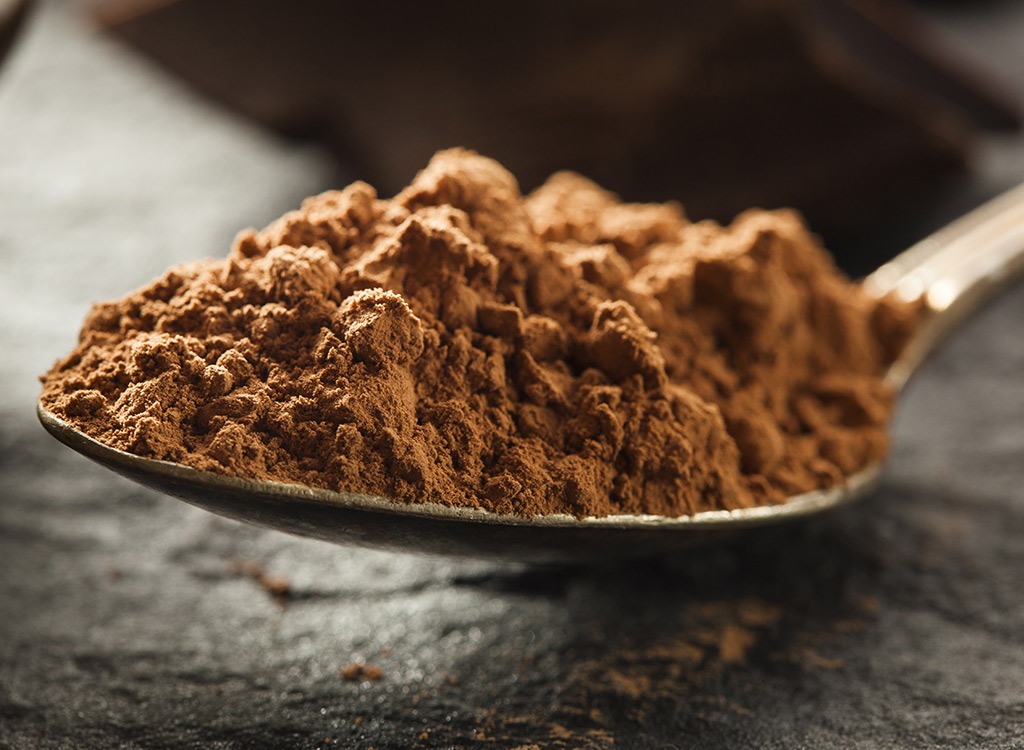 Fiber content: 4 g per 2 tablespoons
If you're a chocolate addict, we've got some good news! Cocoa powder, the raw, unprocessed form of cocoa powder, is a great way to sneak more fiber and antioxidants into your diet — while simultaneously quieting your chocolate cravings.
Eat This! Tip
In the warmer months, blend frozen banana slices with cocoa powder to create a creamy chocolate ice cream. When it's chilly out, mix two tablespoons of cacao powder into hot water for a healthy, filling spin on hot cocoa. We like Rapunzel Organic Cocoa Powder because it packs more fiber than the competition and hasn't undergone alkalization, a process that strips out the health benefits of the cocoa bean.
Fiber content: 4.5 g per ¼ cup
Best known for its high protein content, almonds are an oft-overlooked fiber-filled royal of the food world. A quarter-cup of the nut serves up nearly five grams of belly-filling fiber for just 200 calories. What's more, almonds are a good source of magnesium and muscle-building iron, nutrients many of us don't get enough of.6254a4d1642c605c54bf1cab17d50f1e
Eat This! Tip
To incorporate them into your diet, throw chopped almonds into your yogurt and oatmeal, or eat them solo as a hunger-banishing mini-meal with a small piece of fruit.
Is your snack routine getting a little stale? Be sure to check out these other tasty protein-filled snacks.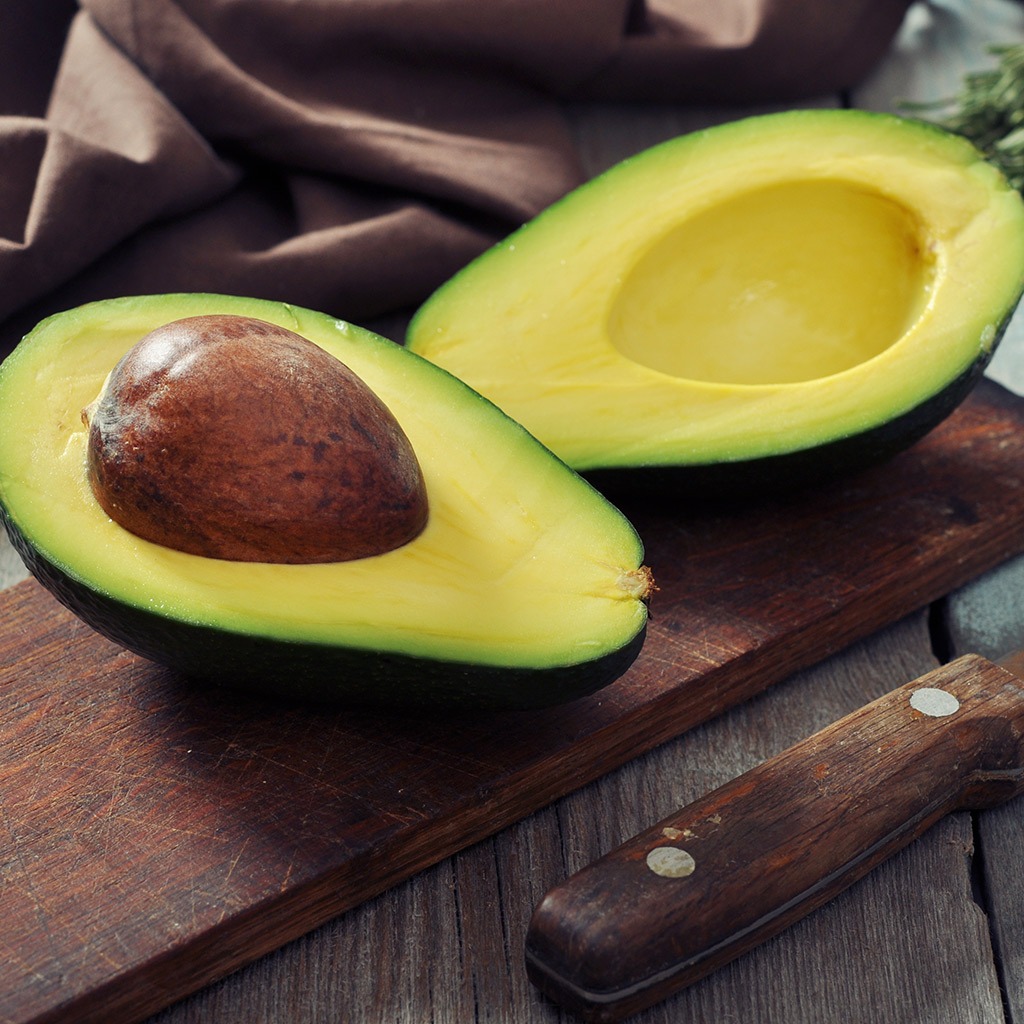 Fiber content: 4.6 g per ½ fruit
The avocado is famous for its waist-whittling monounsaturated fat content, but that's not the only reason it's a dietary champion. The creamy, green fruit is also jam-packed with fiber, one of the reasons why it's so satiating. In fact, people who ate half a fresh avocado with their lunch reported a 40 percent decreased desire to eat for hours afterward in a Nutrition Journal study.
Eat This! Tip
Add the low-carb fruit to salads and quinoa bowls, or mash it on top of Ezekiel bread for one of our favorite snacks: avocado toast. Top your toast off with some crushed walnuts, cinnamon, salt, pepper, honey and thin slices of pear — another fruit that's known for its high fiber content. This sweet spin on avocado toast is one you're sure to love.