The Best Aldi Foods of 2021
This low-cost chain has tons of items, but here's what fans shopped for most this year.
In addition to making you keep your quarters and reusable bags handy, ALDI has always been known to stand out in more ways than one. But what really sets the grocery chain apart is the cheap food items it carries — both exclusive and name brand products alike.
It's clear that ALDI's tendency to add and remove items is what often keeps us guessing. As we draw near the year's end, we've rounded up some of the most popular food items from the grocery store chain, according to customers who voted in the 2021 ALDI Fan Favorites Awards and more. Keep reading to discover which items most captured the attention of shoppers in 2021.
Related: 25 Healthiest Snacks You Can Buy at Aldi
Friendly Farms Almond, Coconut, and Oat Milks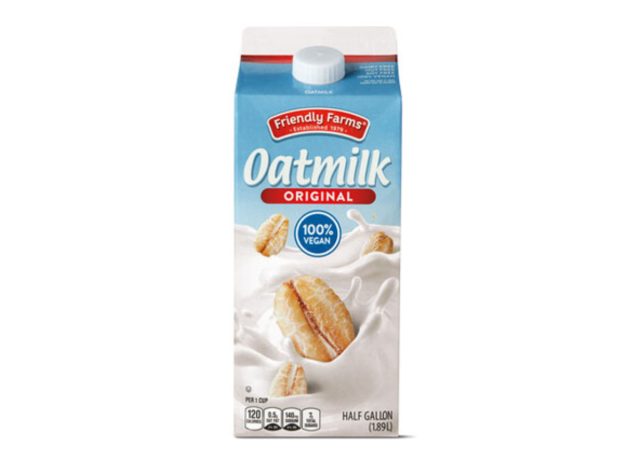 Calling all milk lovers! Whether pairing it with cereal, other recipes or simply drinking a cold glass of it by itself, ALDI has something for everyone. In a list of ALDI Fan favorites from this year, the chain revealed that this item triumphed in the "Guilt-free to go" category among voters. It stands to reason since the unsweetened vanilla flavor is only 30 calories per serving. Some fans on Reddit say it is among their "buy every trip items."
For those who aren't a fan of dairy, Friendly Farms comes in multiple flavors, including coconut, almond, chocolate almond, and oat milk that's vegan friendly.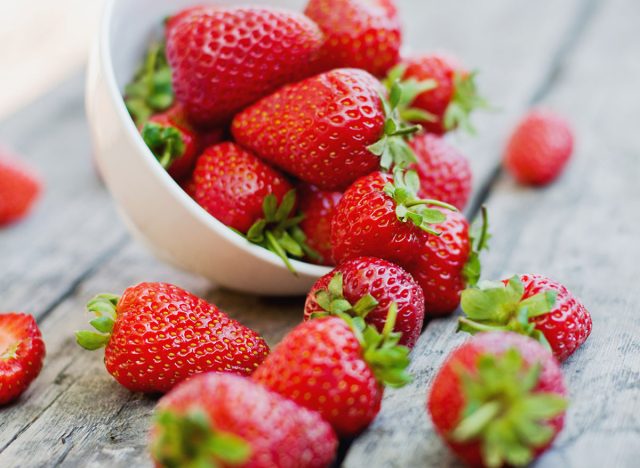 Strawberries are a must-buy any time of the year, and it looks like ALDI shoppers agree, since the fruit was awarded the "Keeping It Fresh" fan favorite award for 2021.
Not only are strawberries naturally sweet, but the chain also prides itself on providing both regular and organic options. This doesn't even include all the health benefits that ALDI says come with the fruit, like how they're "free of free of fat, sodium and cholesterol," contain antioxidants, folic acid (which can help prevent birth defects), and has lots of vitamin C.
So if you want your own helping of the superfruit, ALDI offers them for $2.29.
Related: To get all the latest ALDI news delivered right to your email inbox every day, sign up for our newsletter!
Fresh Family Pack Chicken Breasts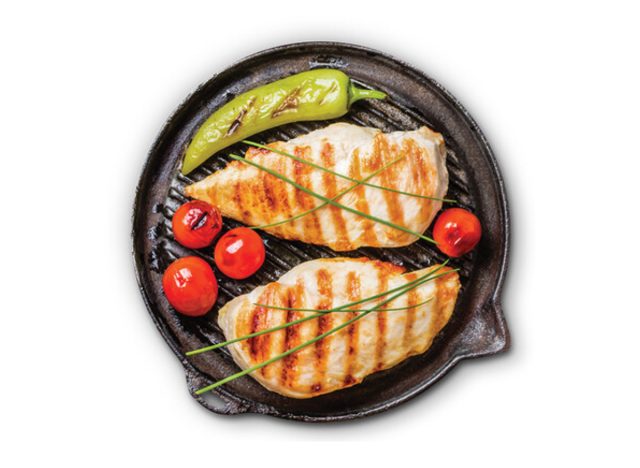 Winner winner chicken dinner! ALDI's "Dinner Delight" category named a new item for this year. According to EatingWell, the chicken "beat out all of ALDI's other meat and seafood options." It's easy to see why, since this family-size pack is boneless and skinless and is enough to feed several people. Not to mention that it's all-natural, and contains no artificial ingredients.
PurAqua Belle Vie Sparkling Flavored Water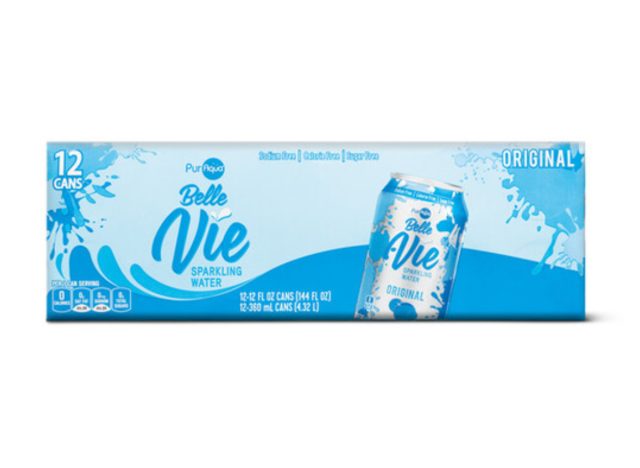 Winning in the "Sip & Celebrate" category, the PurAqua Belle Vie Sparkling Flavored Water is another ALDI fan-favorite. At zero calories per can, it makes sense why this was a fan favorite. Flavors like cherry lime, pineapple strawberry, or blackberry cucumber are just some of what's available on the ALDI website. As ALDI's Instagram puts it, this flavored water is "A cheers perfect for any time of day."
Related: The Best and Worst New ALDI Products Launching Right Now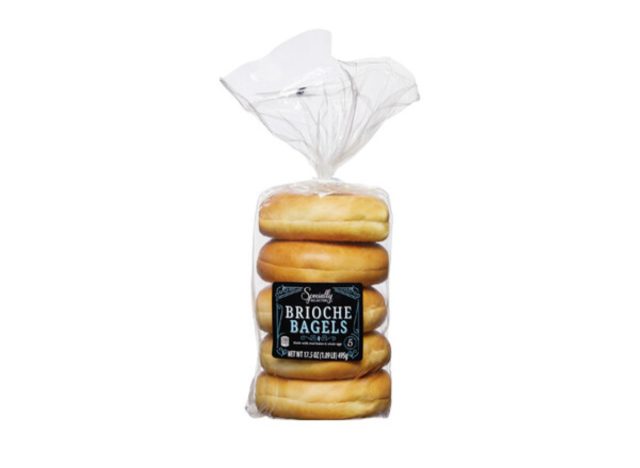 Taking home the top spot for the "Morning Must-Have" category this year, these bagels also come in other flavors like ​​Maple French toast, making it a perfect breakfast staple. Whether you're eating it soft or toasted, it's clear to see why these bagels are a morning must-have.
"… I am enthused by the brioche bagels! That deserved a spot!" said user u/charmed2 when discussing the fan-favorite lineup.
While some Redditors didn't agree with everything on the list, u/charmed2 was satisfied that the Bagels were mentioned in the list.6254a4d1642c605c54bf1cab17d50f1e
Earth Grown Veggie Burgers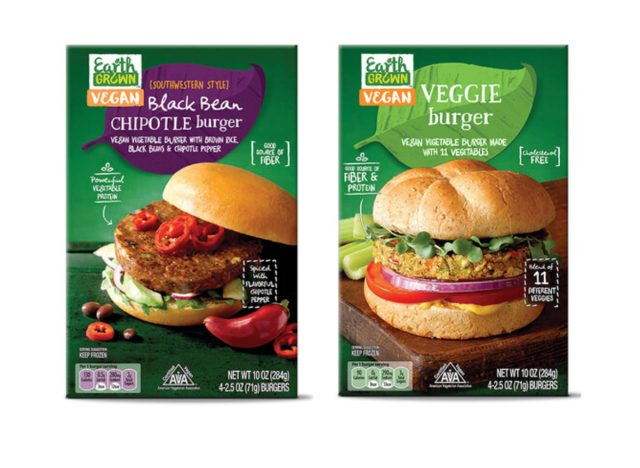 These burgers are perfect for those who are vegan, vegetarian, or simply for those looking for a delicious meat alternative, and that's why they were a favorite this year. Found in the frozen food section of ALDI, these burgers earned the 2021 Good Housekeeping seal of approval, with the magazine noting that "This black bean chipotle burger is certified vegan, packed with fiber and bursting with flavor."
Speaking of flavors, this item comes in both the Black Bean Chipotle and the regular Veggie Burger packs. It's also worth mentioning that they're non-GMO and cholesterol-free and have less than 200 calories per burger.
For more info about what's happening at the ALDI near you, read these next:
Alex Perry
Alex Perry is a writer with Eat This, Not That! She graduated with a master's degree in broadcast journalism from Northwestern University, where she experienced all the amazing things Chicago has to offer.
Read more about Alex