11 Items ALDI Is Discontinuing Right Now
The sun is setting on summer and these seasonal items.
There's nothing like the joy of stumbling upon a golden ALDI Finds—those seasonal or limited-time items that pop up in the scavenger hunt-style aisles of the popular grocery store. But, unfortunately, when spirits go up, they must come down, which is what brings us to this sad story: almost a dozen beloved ALDI items are being discontinued soon in order to make room for new fall products.
From wine and cheese to chips and gelato, there are some delicious (and cheap) products on this list, so read on to find out if your favorite ALDI products are about to be axed by Labor Day. For more, be sure to check out the 25 Healthiest Snacks at ALDI.
Emporium Selection Summer English Stilton Cheese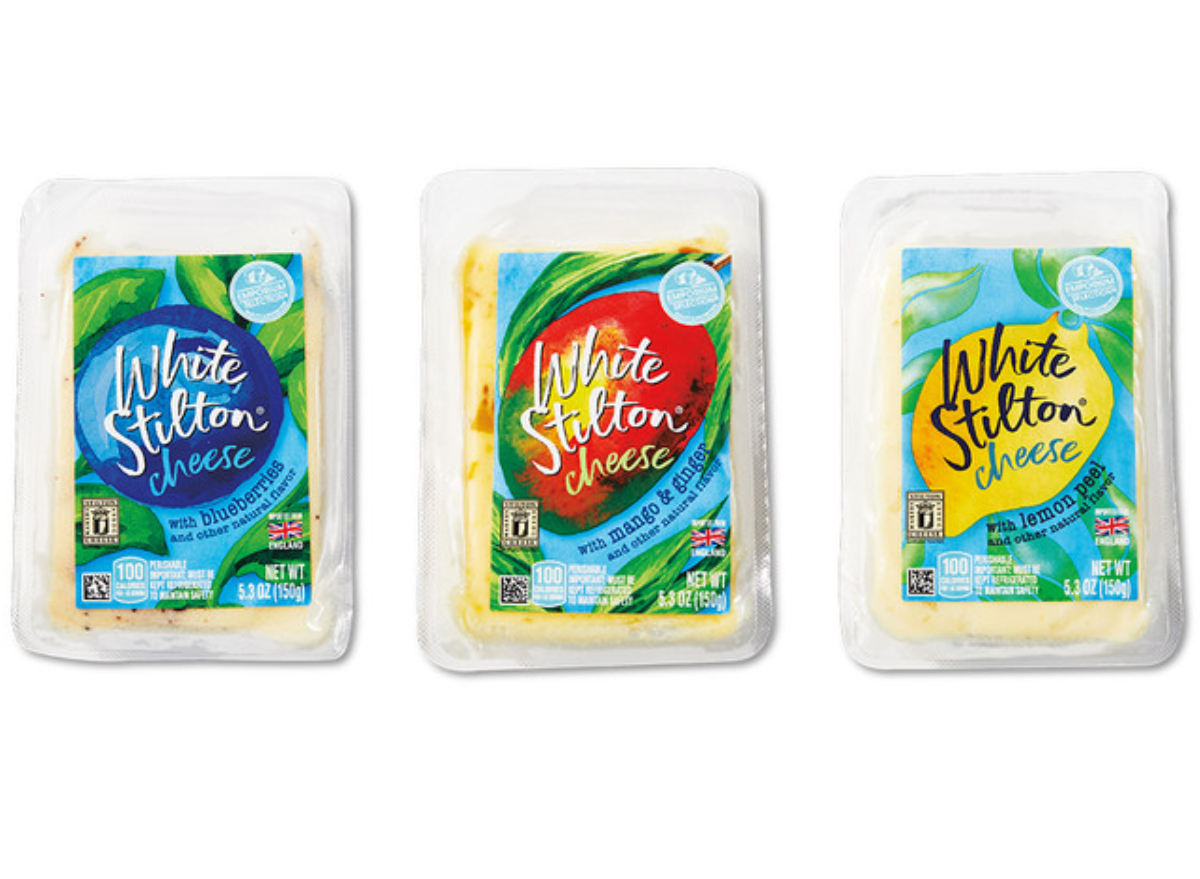 Like picnics in the English countryside, this clever assortment of summery Stilton cheeses was at ALDI but for a short, seasonal burst. Priced at $2.99 each, the specialty flavors of this white Stilton included blueberry, lemon peel, and mango ginger. Like the sunshine these flavors evoke, they'll be gone with the ever-approaching shortening of the days.
Related: To get all the latest grocery store and ALDI news delivered right to your email inbox every day, sign up for our newsletter!
Emporium Selection Summer Goat Cheese Logs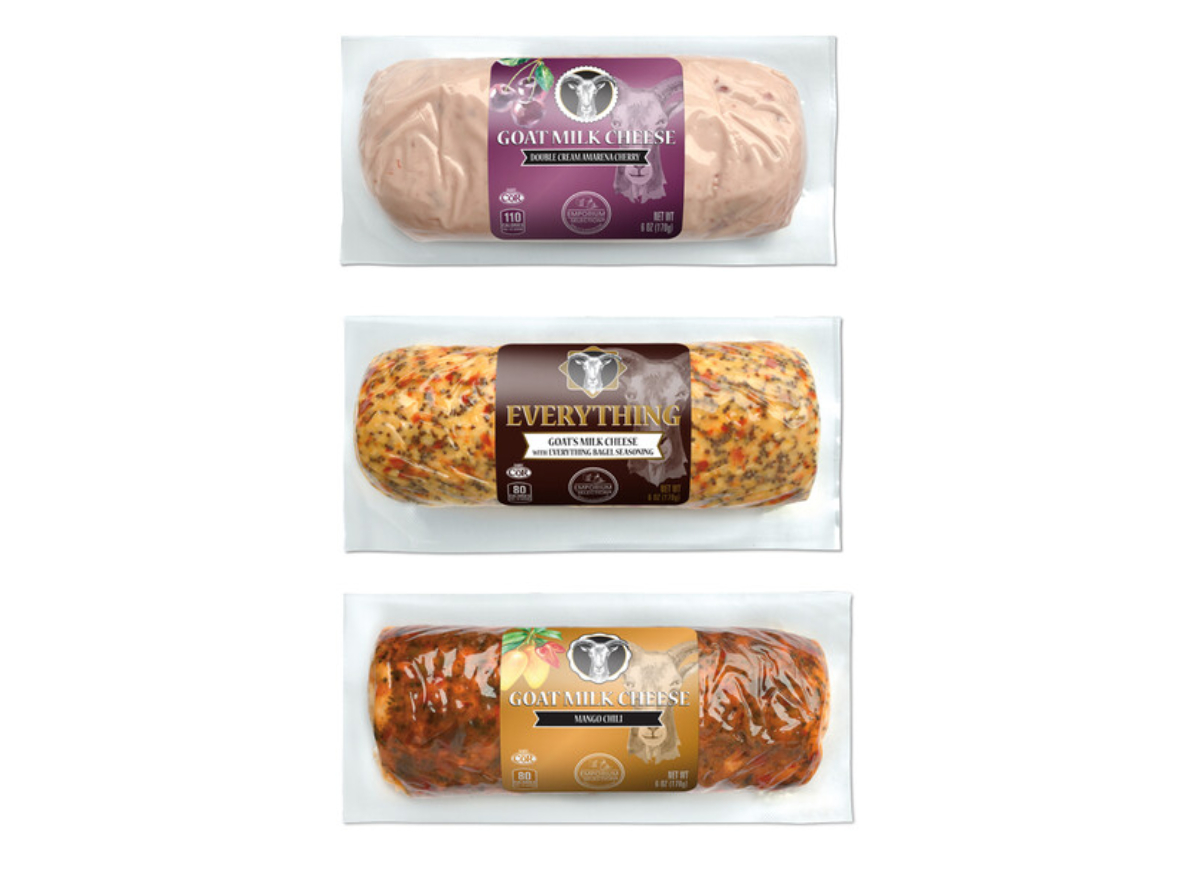 With "summer" in the name, there was no mistaking that these soft cheeses were only visiting ALDI's refrigerator cases for a few months. One could hope that they would stick around—especially when a perennial, all-year-appropriate Everything Bagel flavor was in the mix—but sadly, production is ceasing on this flavor, plus the mango chili and double cream cherry varieties.6254a4d1642c605c54bf1cab17d50f1e
Burman's Regional-Style BBQ Sauces
We should just title this one "Gone, Grill," because as those backyard mainstays get ready for hibernation, so too will this line of $1.75 sauces. Whether you're trying to head to the Carolinas, Memphis, Texas, or Kansas City, you best do it fast… and stock up while you can. These bottles have a long shelf life, so it's worth it to grab a few to see you through the coming winter.
Related: The Best BBQ Cities in America
Clancy's Nashville Hot Chicken and Cuban Sandwich Kettle Chips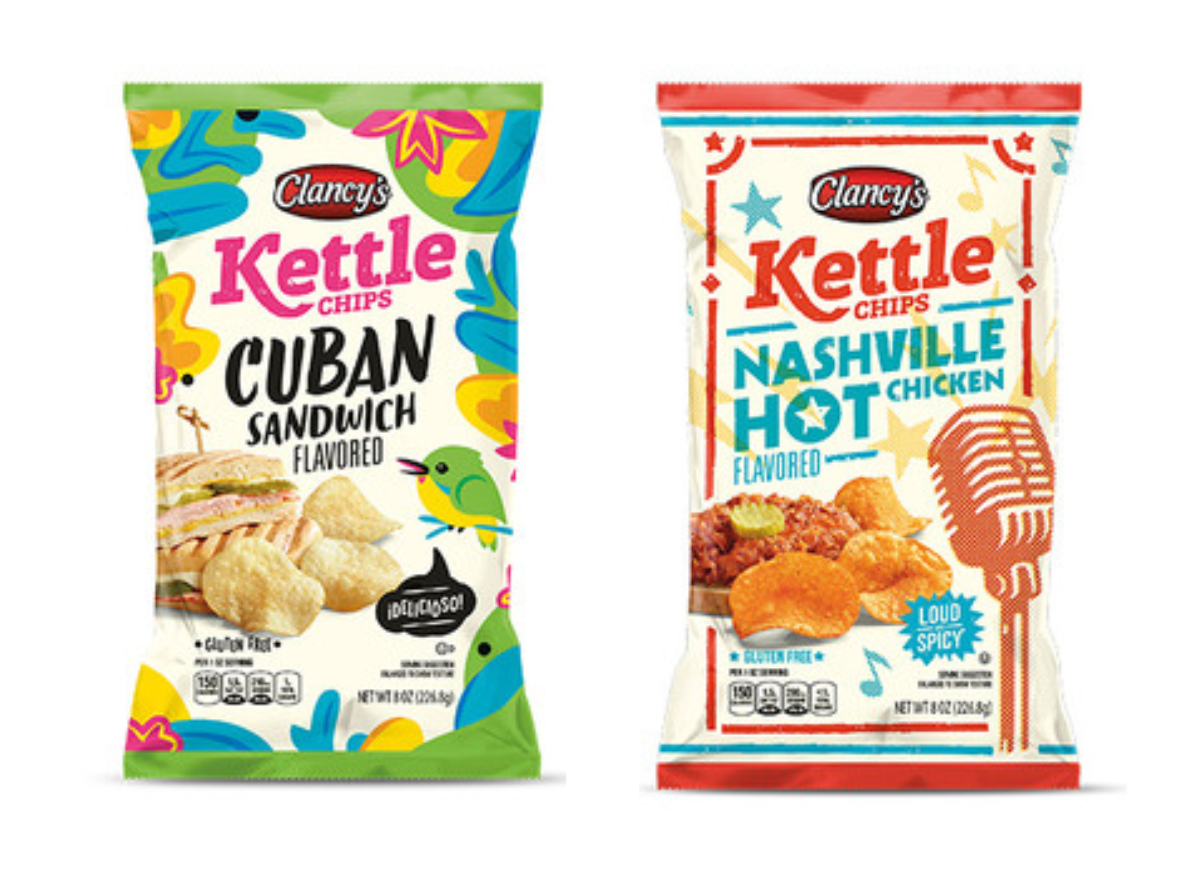 Hot girl summer is over…and so is hot chicken chips season. Sadly, this flavor is on its way out, along with the Cuban sandwich chips. Both channeled the distinctive spices and meaty elements of these famous regional foods, but soon, both will be gone from ALDI stores for good.
Yes, gelato is a dessert that's appropriate year-round (at least, we think so) and typically in retail freezers 365 days a year. But, the $3.89 Sundae Shop Gelatos in Caramel Cookie Crunch, Mixed Berry, and Triple Chocolate are going into hibernation soon—ribbons of fudge, frozen berries, crispy cookies, and all.
Baker's Corner Giant Marshmallows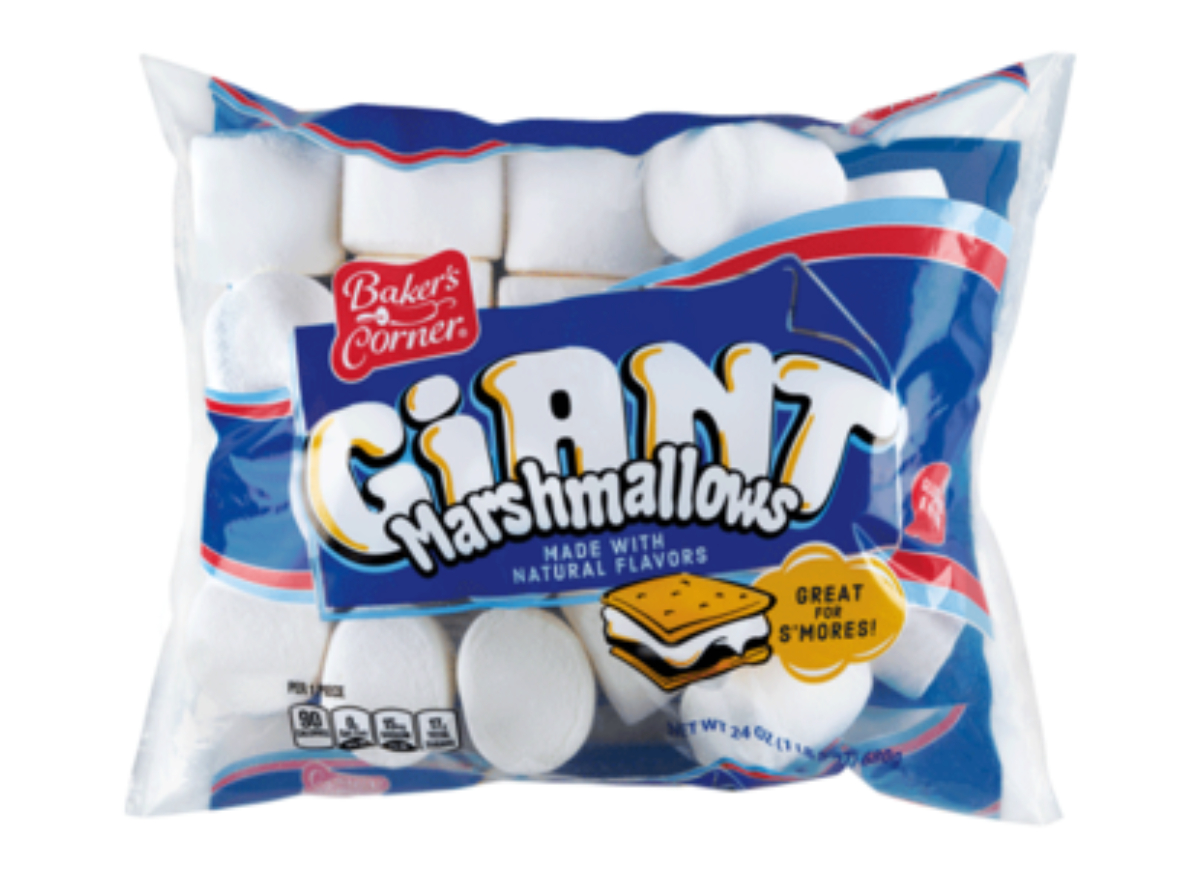 One could argue that summertime S'mores aren't the only smart use of enormous marshmallows. What if you want to make a dramatic splash to your winter hot chocolate? If that's the case, grab a bag of these for $1.99 pronto, because sadly, they're not getting restocked for cocoa season.
Baker's Corner Funnel Cake Kit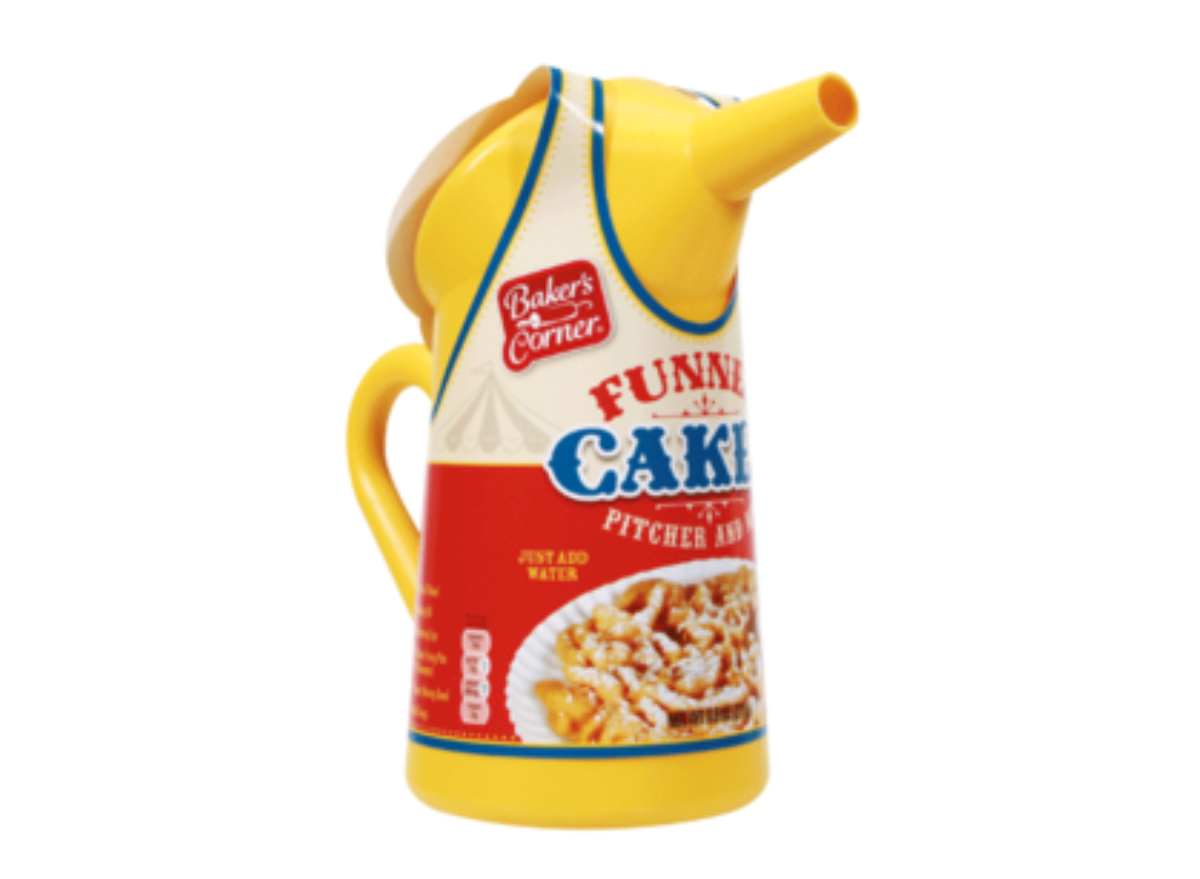 Carnival food lasts as long as carnival season, which is to say, not long. ALDI's fun novelty funnel cake mix—$2.69 for the batter, funnel, and all—is packing it up for the season, and who knows if it'll reappear next summer. And this late in the season, your odds of snagging one of these kits are as good as getting a ping pong ball in a goldfish bowl and winning the grand prize.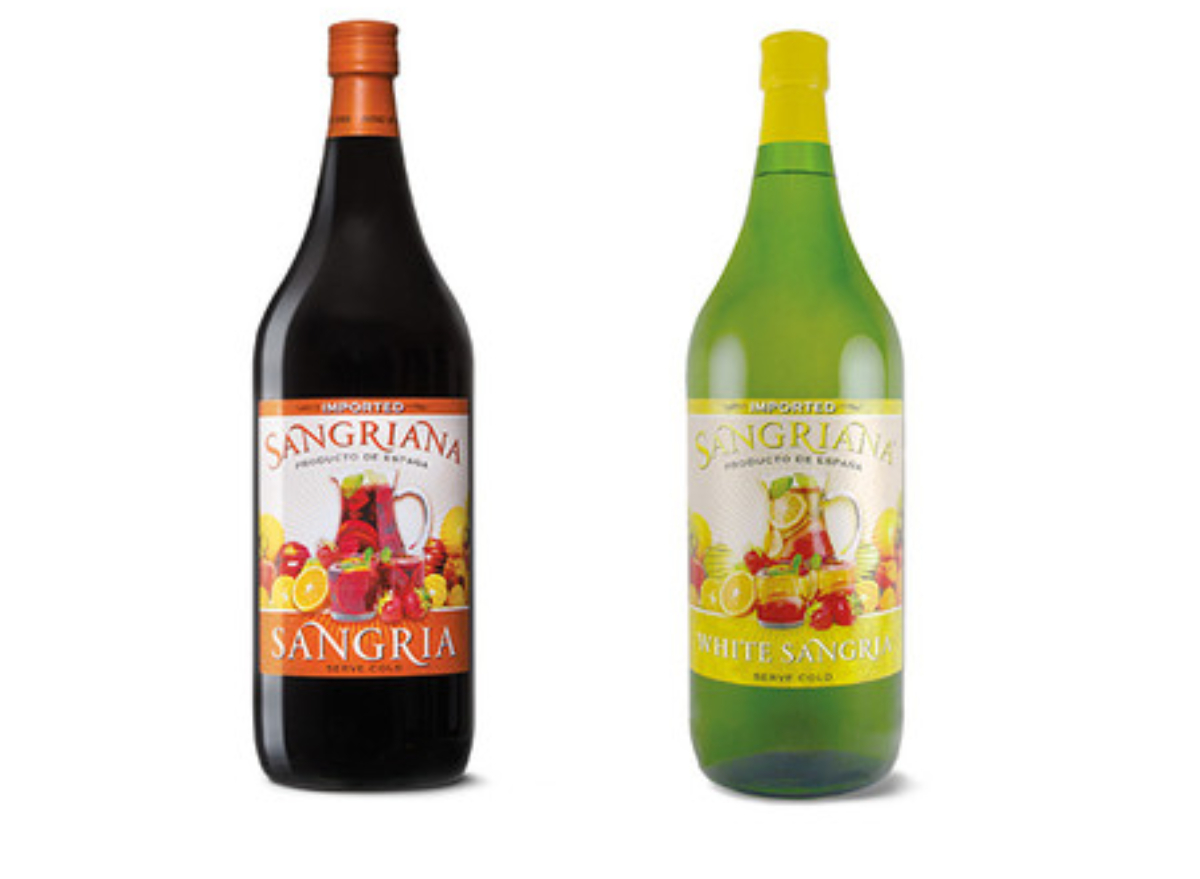 Say it ain't so! Sangria, a fruit- and wine-based sipping punch, is a great cocktail swap at refreshing go-to for those many occasions when you're looking to sip. ALDI's $5.99 imported Spanish sangria—available in red and white—were a boon for this summer, but alas, autumn will see it fall … from distribution.
Don't worry too much, though: You can make your own version at home with this autumn Sparkling Apple Sangria recipe.
Espritza Sparking Rose Cans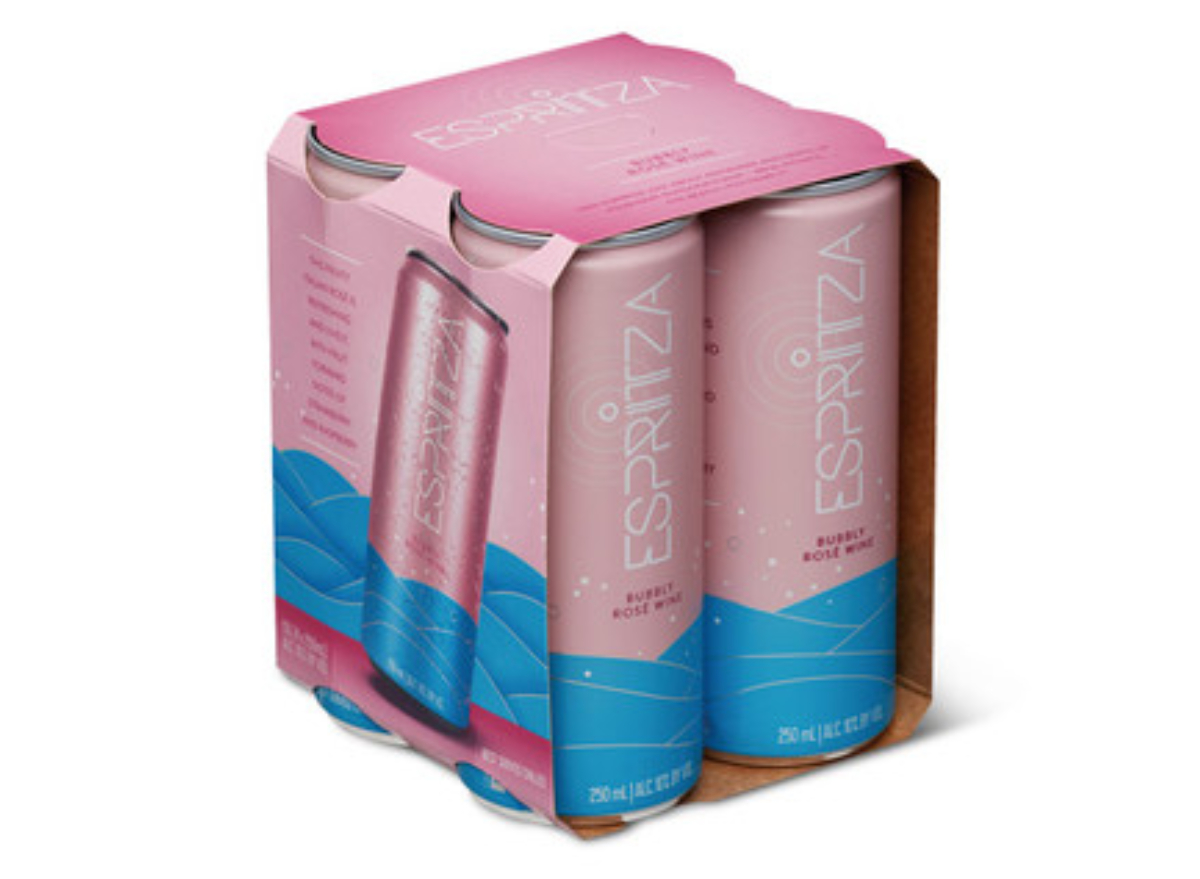 Rosé all day? Sure, but the sun's setting on these convenient $4.99 four-packs of bubbly rosé from Germany. This was released just in time for summer in order to pair with grilled food, fish, salad, and other light bites that let its strawberry, raspberry, and red currant flavors "sparkle" through. To catch the last rays on this drink, you better be light on your feet.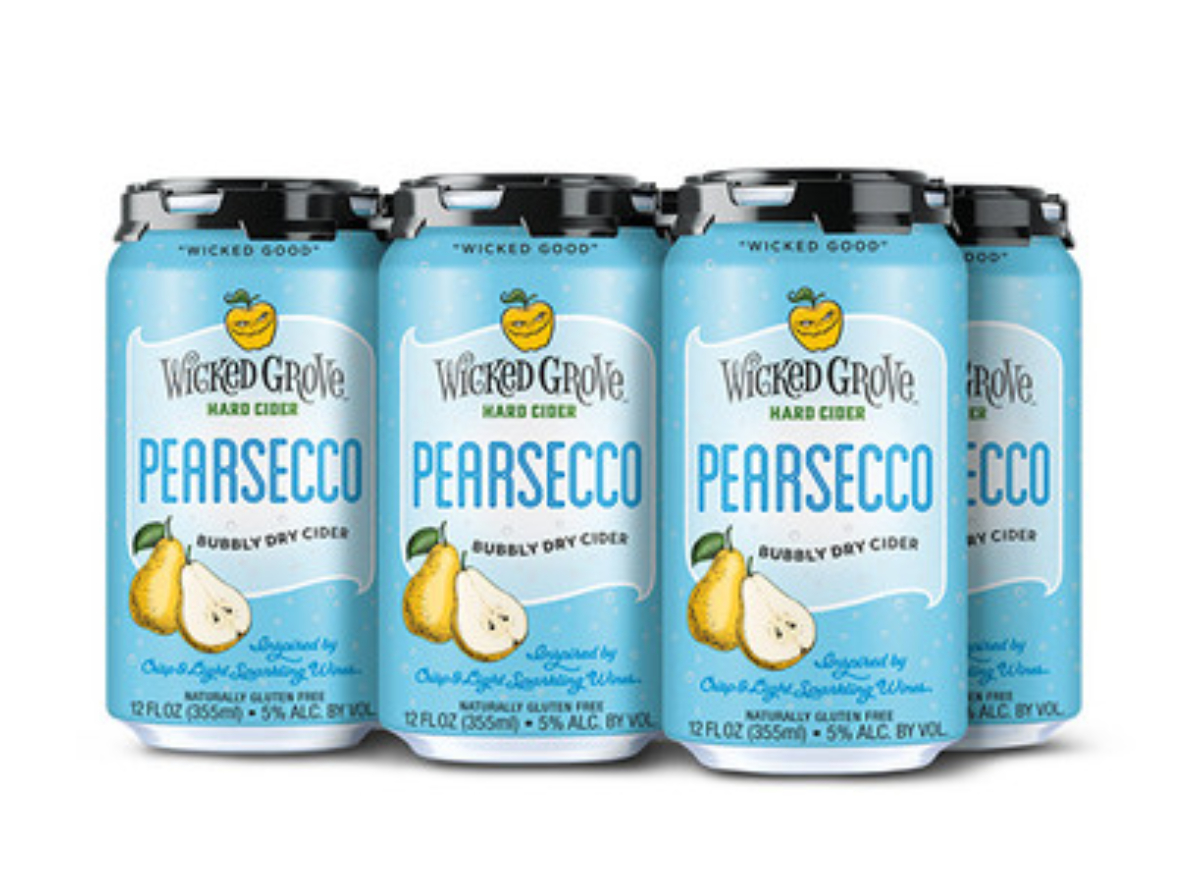 Another sparkler loses its shine as the trees start to lose their leaves. This American-made canned pear cider was crisp, light, and a value at $6.99 for a six-pack. Sadly, though, it's getting crushed as of September. There may be a new flavor coming soon, so check back at your local ALDI store soon.
Petit Coconut Wine Specialty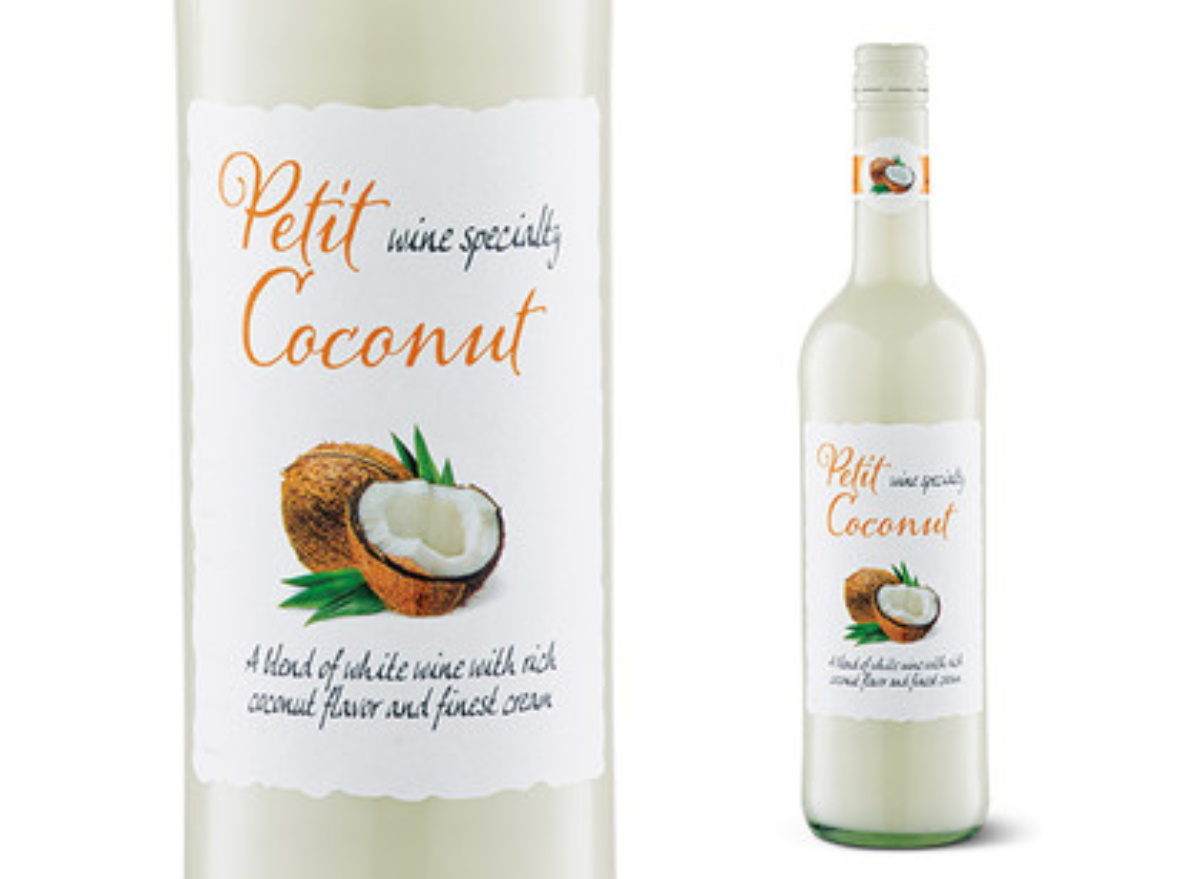 With a flavor as obviously seasonal as coconut, we're not surprised to see this interesting wine crack off the shelves. This German import, made with cream and coconut flavor, was designed to be a dessert wine or accompaniment to summer sweets. Guess it's back to Malibu for our coco fix.
For more info on what's happening at ALDI, read these next:
Costco and ALDI Are the Top-Ranking Grocery Stores for This

You'll Never See This in the ALDI Produce Section Again
Su-Jit Lin
Su-Jit Lin is a food and lifestyle writer whose work has been featured in Real Simple, HuffPost, and more.
Read more about Su-Jit