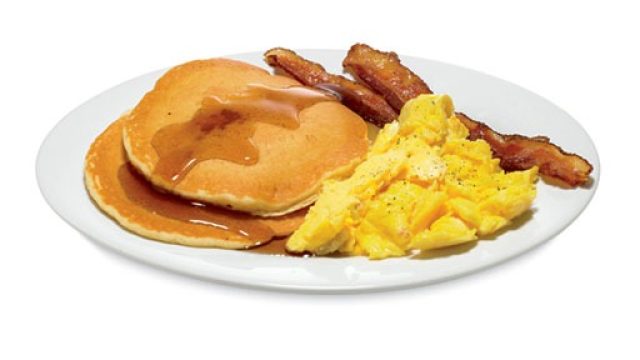 IHOP was one of the last chains to release its nutritional numbers, and given the national-debt-level calorie counts on much of its menu, we see why. Factor in the new line of bacon burgers and the absolute worst breakfast menu in America and it's hard to find much to like about IHOP. The best thing we can say is that lunch and dinner aren't nearly as calamitous as breakfast.
Eat This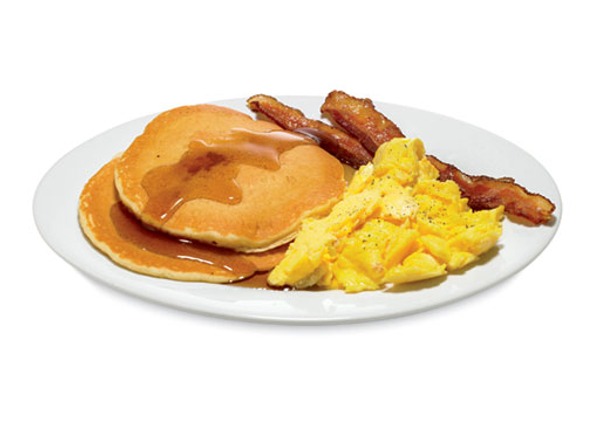 Two × Two × Two with Bacon
| | |
| --- | --- |
| Calories | 680 |
| Fat | 39 g |
| Saturated fat | 13 g |
| Trans fat | 0.5 g |
| Sodium | 1,790 mg |
Not That!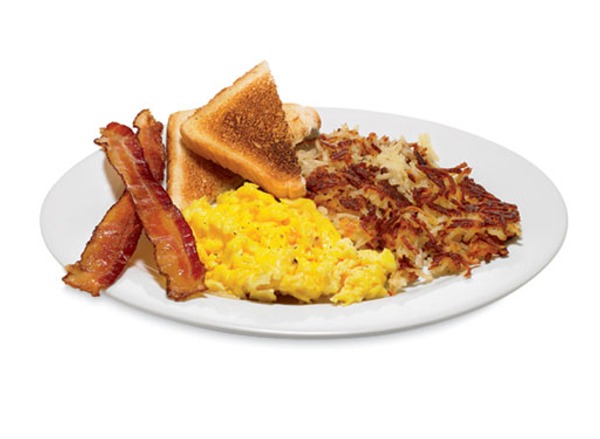 Quick Two-Egg Breakfast with Bacon
| | |
| --- | --- |
| Calories | 910 |
| Fat | 58 g |
| Saturated fat | 19 g |
| Trans fat | 0.5 g |
| Sodium | 1,420 m |
There are two ways to leave IHOP with your belt still buckled: Choose one of the Simple & Fit items, or stick to the basics. This no-frills dish isn't winning any health-food awards, but it's a pretty conservative breakfast compared with IHOP's typical 1,000-calorie fare. Just remember to go easy on the syrup. The Quick Two-Egg sounds innocuous enough, yet it packs nearly a third more calories and fat of the Two × Two × Two.
ALL NEW FOR 2015! Enjoy All Your Favorite Foods—And Watch the Pounds Disappear! Click here to buy the new Eat This, Not That! book, the authoritative guide to all your favorite restaurant and supermarket foods.
Inspired by
The New York Times
best-selling book series,
Eat This, Not That!
is a brand that's comprised of an award-winning team of journalists and board-certified experts, doctors, nutritionists, chefs, personal trainers, and dietitians who work together to bring you accurate, timely, informative, and actionable content on food, nutrition, dieting, weight loss, health, wellness, and more.
Read more