'90s Icon Tiffani Thiessen Shares Her Diet Habits & Genius Leftovers Tips: Exclusive
In an exclusive interview, icon Tiffani Thiessen chats about her new cookbook, healthy living, and more.
Tiffani Thiessen will always be known for her teen idol sitcom status, starring in classics like Saved by the Bell and Beverly Hills, 90210, but these days, the mom of two is all about whipping up delicious recipes for her family and sharing them with fans. Scroll through her Instagram feed and you'll find plenty of cute family photos, but also dinner ideas and creative snack options that Thiessen enjoys making. She loves to cook and is releasing her second cookbook this week titled Here We Go Again, which is all about how to make leftovers that aren't boring. "Reinventing the leftover you are using completely," she says. "That is what my new cookbook is for. Over 80 recipes on what you can do with the leftovers in your fridge or pantry."
In an exclusive interview with Eat This, Not That, the 49-year-old shares the inspiration behind her latest project and how her mindset about dieting has changed over the years. Read on.
She Doesn't Like Wasting Food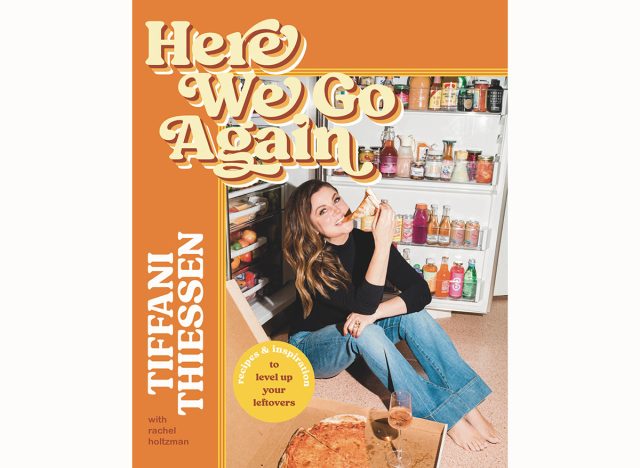 There are several reasons Thiessen wanted to do a second cookbook, including inspiring others on how to better manage food waste. "A few reasons inspired me for this second cookbook, Here We Go Again," she tells us. "One, I wanted to teach my kids the importance of not wasting food. One of the biggest contributors to global warming is food waste." She adds, "Two, my husband always hated leftovers…so it was my way of showing him how leftovers can be amazing. Ha!"
There's A Lot of Ingredients She Likes to Make Leftovers With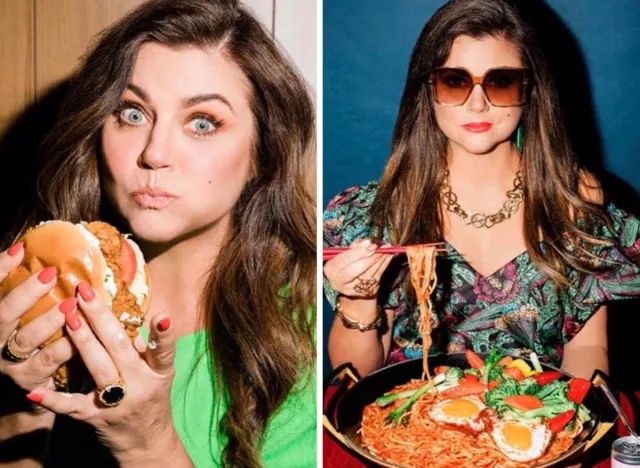 "Oh wow, so many," she emphasized. "It's hard to choose just a few but I would say some of the easiest leftovers to use are rice, fruit, pizza (yes pizza!), and I would say anything left at the bottom of your cracker box or chip bag. Those broken pieces that everyone always throws away. Now you have a reason NOT to."
Cooking Helps Her Instill Healthy Choices In Her Kids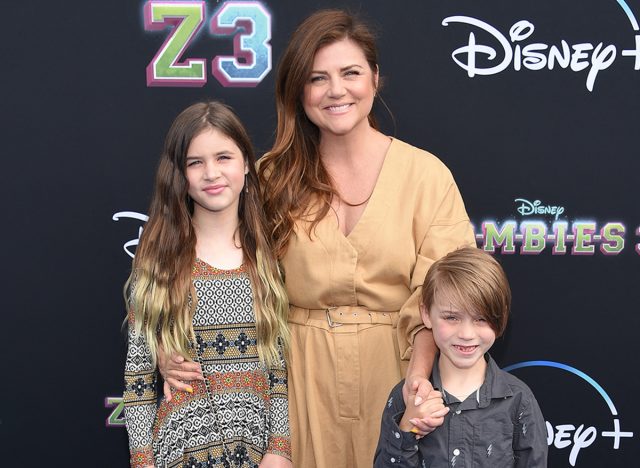 Thiessen has always enjoyed cooking, but it also helps her teach her kids about healthy food choices. "I think cooking at home shows the time, effort, and love you put into a meal," she says. "We grow lots of fresh fruits and veggies and showing my kids how something we grow can be made into a healthy delicious meal instills lots of great lessons."
Her Family's Favorite Go-To Healthy Meal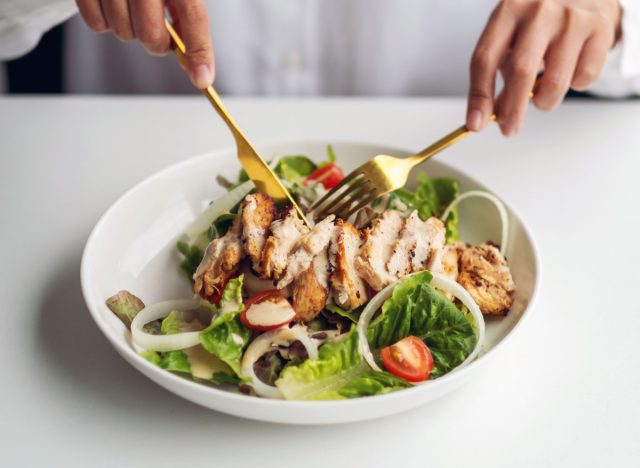 Thiessen makes a variety of great dishes and her family has a few favorites. "My daughter recently got into salads which has been fun," she shares. "So, she loves to make her own salads from the veggies we grow. That's always an easy one. But for a bigger family dinner… we love making risotto with whatever veggies are in season, healthy taco bowls, and veggie fried rice."
How Her Mindset About Dieting Has Changed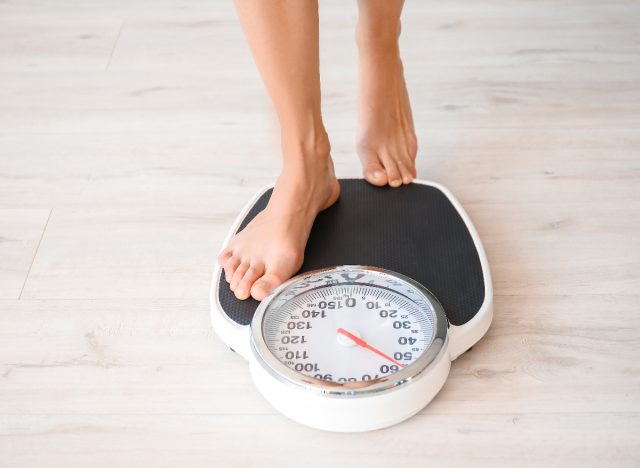 The actress felt the pressure as a young star to look a certain way but has since changed her mindset. "I think the pressure is always there but as I have gotten older I handle it much differently," she explains. "When you're younger, your appearance is what I think is most important which holds a much different pressure. Being older now, how I feel is of the most importance to me. My inner health."
​​She Does the 80/20 Approach with Food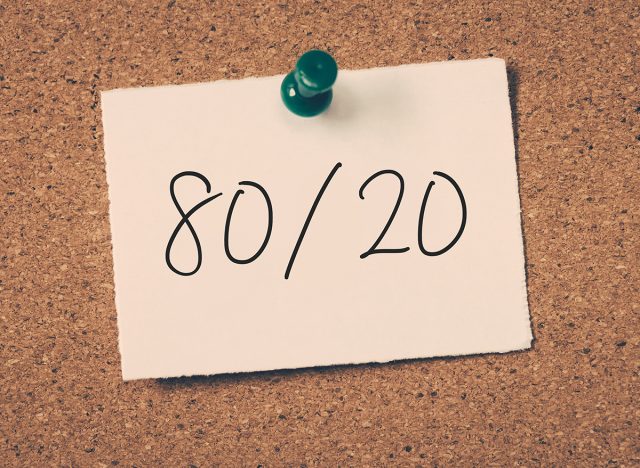 After years of trying different things, Thiessen found what works for her. "It definitely is always about finding the balance. With everything in life right? Not just eating. But I try to have an 80/20 approach to food. 80% of the time healthy and 20% for fun. Seems to be working."6254a4d1642c605c54bf1cab17d50f1e
She Works Out Six Days a Week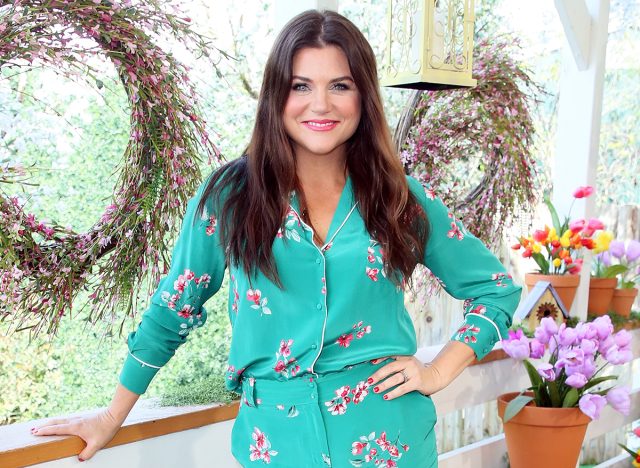 In addition to eating healthy and cooking at home, Thiessen stays active. "I train 4 days a week at the gym, and then two more days a week I try and do something outside whether it is walking, hiking, or even biking or paddleboarding (in the summer)," she says. "I also have incorporated cold plunging (ice baths) into my health routine. I do those at least three to four times a week as well."
Heather Newgen
Heather Newgen has two decades of experience reporting and writing about health, fitness, entertainment and travel. Heather currently freelances for several publications.
Read more about Heather