Trader Joe's Latest Returning Ice Cream Flavor Is Dividing Fans
Depending on who you ask, TJ's Banana Pudding ice cream is either irresistible or disappointing.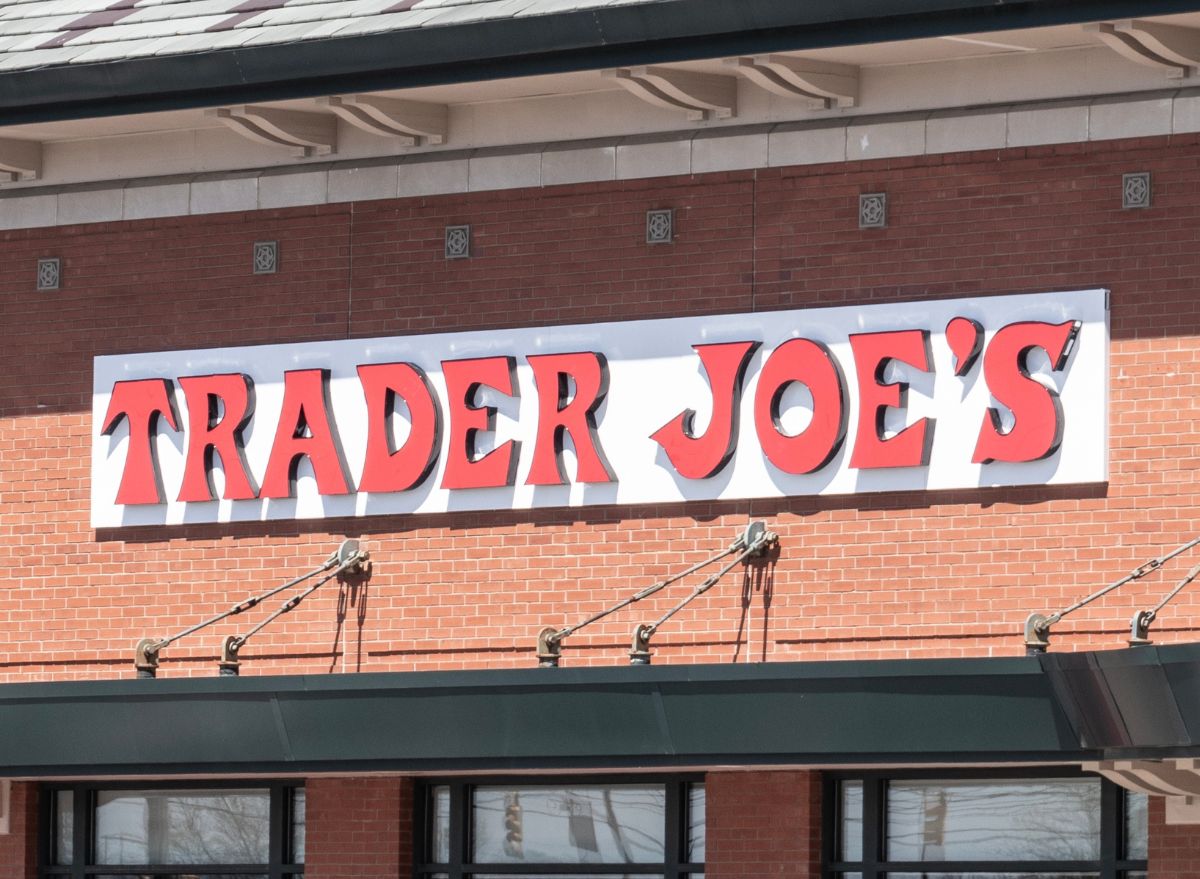 The next time you head to Trader Joe's and find yourself among the frozen desserts, you may want to pick up some ice cream. As for what kind to choose, there's one option that you might absolutely adore. On the other hand, you may not be impressed at all. If that seems a little strange, you may understand when you find out that shoppers are seriously divided over the brand's Banana Pudding Flavored Ice Cream, which recently reappeared on shelves after a hiatus.
"[E]ach bite of Trader Joe's Banana Pudding Flavored Ice Cream expertly evokes the taste of a classically sweet and creamy banana pudding. In fact, every batch even contains bite-sized bits of vanilla-flavored wafer cookies to provide the same delightful textural element as you'd find in banana pudding dishes at potluck dessert tables across the country," the company explains in the product description. Beyond that, the brand hopes to entice you with the fact that the ice cream is flavored with banana purée and "a rich salted caramel swirl to tie everything else together."
That certainly sounds delicious, and Trader Joe's is confident enough to add, "We're not just saying you'll love it—we're saying you'll love it a whole bunch." Get it? A bunch!
Unfortunately, not everyone has fallen head over heels for this particular ice cream. When one shopper posted their review of the product on Reddit, they noted that it has "a pretty fair banana aroma" and the texture was "really creamy." On the other hand, they claimed that "there weren't too many of those waffle pieces" and "some slight caramel swirls in some bites, but it's mostly covered up by the bananas" which they actually said was a good thing. Ultimately, they gave the ice cream a rating of 5 out of 10, saying, "[O]verall, was pretty pleased with what I just ate. It'll be a 5 from me, worthy of a gamble for those interested in [a] unique ice cream offering."
In response, others left comments with their own reviews, which ranged from enthusiastic to disappointed. Someone who was clearly a fan wrote, "12/10! One of their best ice creams!"
"I found the banana [flavor] to be extremely fake tasting like Laffy Taffy or something. With that said, it isn't BAD, I just wouldn't call it GOOD," another Redditor wrote in the comments. They weren't alone when it came to being unimpressed with the taste, with one shopper writing, "I was excited for it but it was too much artificial banana flavor for me. I wanted banana pudding but in ice cream form. I will probably just stick to actual banana pudding lol."6254a4d1642c605c54bf1cab17d50f1e
While that might put some people off, at least one person isn't objecting to the taste, admitting, "I know a lot of people aren't into the artificial banana flavor. But I love artificial banana flavor. So I enjoyed it. One spoonful per night. Lol."
So, is TJ's Banana Pudding Flavored ice cream the best or the worst? It looks like you might have to pick some up and let your own tastebuds be the judge. But you may want to hurry—this summer flavor may not be around much longer!
Desirée O
Desirée O is a freelance writer who covers lifestyle, food, and nutrition news among other topics.
Read more about Desirée