Trader Joe's Just Revealed How New Products Get Approved
Every new TJ's item is subjected to a rigorous testing process, starting with a "tasting panel."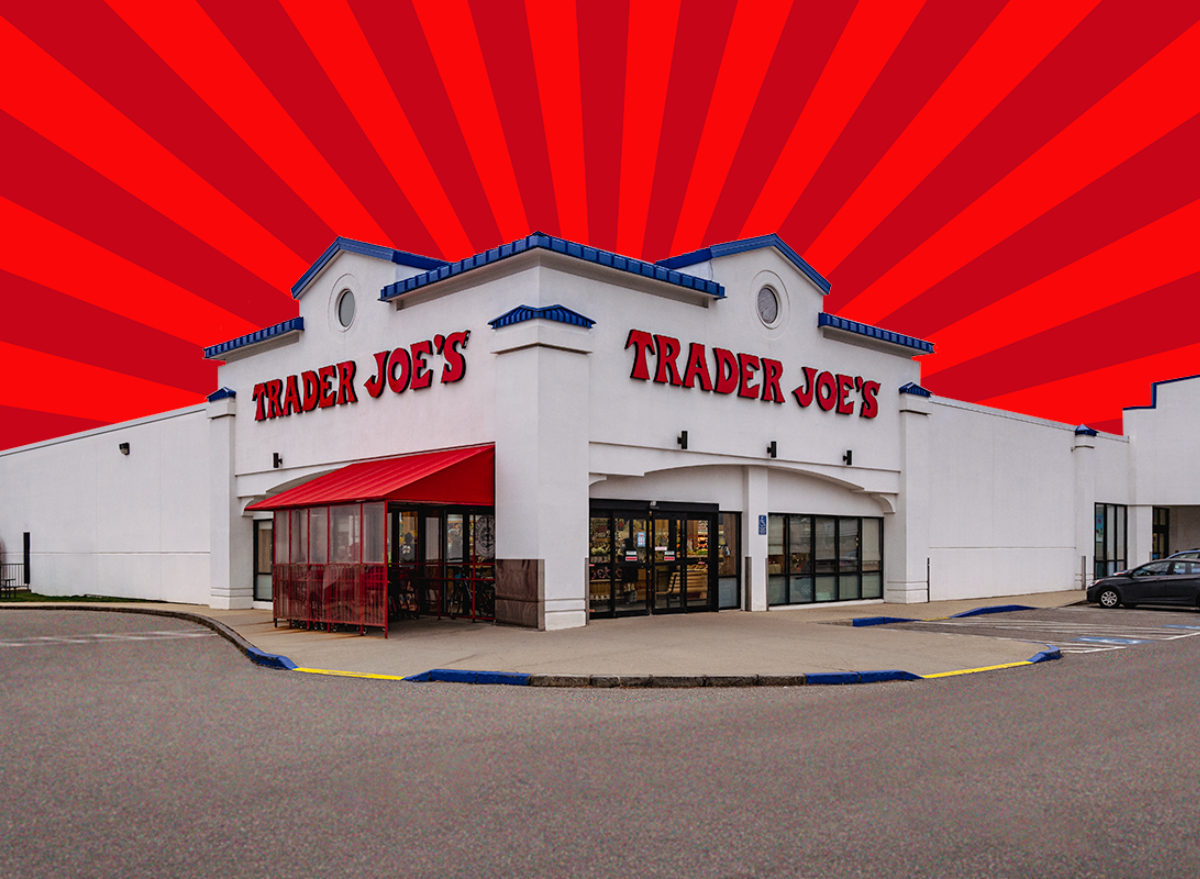 As you wander down the aisles while shopping at your local Trader Joe's, you'll surely find yourself surrounded by seemingly endless options when it comes to delicious, convenient, and practical products. You might have also wondered how they choose which items make it onto the shelves and, eventually, into the homes of shoppers like you. Well, the popular grocery chain happened to answer that very question during the Aug. 28th episode of the Trader Joe's (Inside) podcast. It turns out that the company relies on a complex testing process, including subjecting all new products to a "tasting panel."
"The tasting panel is the thing that every single product we sell in our stores has in common. To put it bluntly, we don't sell anything unless it passes the tasting panel," podcast host Matt Sloan explained. He went on to note that a product has to earn the approval of 70% or more of the people on the panel to be considered for stores.
As for the exact process, Sloan revealed that the panel is "a bunch of people working on ideas for the next greatest flavor of ice cream or how we could really bring about a value-laden frozen quesadilla." Once they've come up with their next great idea, they set into action, locating a producer or manufacturer to work with in order to "make it in a way that fits with all of our ingredient requirements and the things that we want to avoid at a price we think is a compelling, stop-you-in-your-tracks kind of offering."6254a4d1642c605c54bf1cab17d50f1e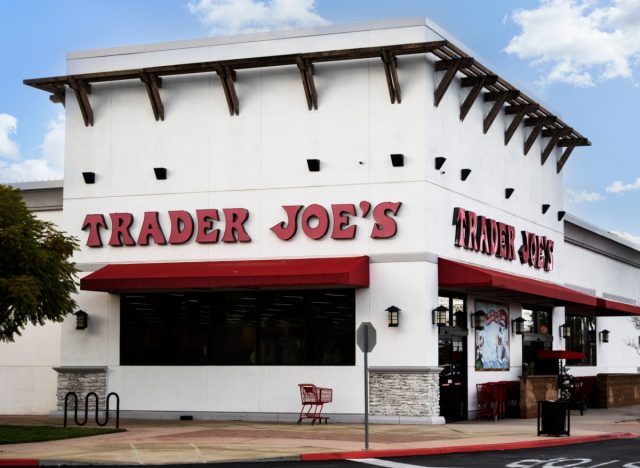 Next comes what is surely the best part of the process: "We get to tasting it. We actually eat the thing," Sloan explained, "and we eat the thing independently of any other preconceived notions other than the first question being, 'How does this taste? Is it any good?'"
Of course, not every item that Trader Joe's sells is meant for human consumption—but that doesn't stop the taste testers. "So those dog biscuits, dogs tasted them. And sometimes I might even taste them too," Sloan admitted, while adding that every product has to be "evaluated through real-world experience" so that they can truly be sure of the flavor and quality.
That means non-edible products are put through a rigorous testing process as well. For instance, when it comes to household or health and beauty items, "We're not eating it, but we are using it," said Tara Miller, the podcast's co-host. "If it's a candle, we're burning that candle and we're making sure that that scent is delivering on its promise and that its burn time is what we are telling customers."
While it's quite reassuring to know that new products undergo such a rigorous testing process before they hit Trader Joe's shelves, that doesn't mean issues don't arise. Trader Joe's knows this all too well, as the company has been forced to issue multiple recalls in the last few weeks alone. It seems that while some items may get past the tasting panel, they can't always get past savvy customers!
Desirée O
Desirée O is a freelance writer who covers lifestyle, food, and nutrition news among other topics.
Read more about Desirée