The Unhealthiest Chain Restaurant Dish Ever
Do yourself a favor and just don't order it.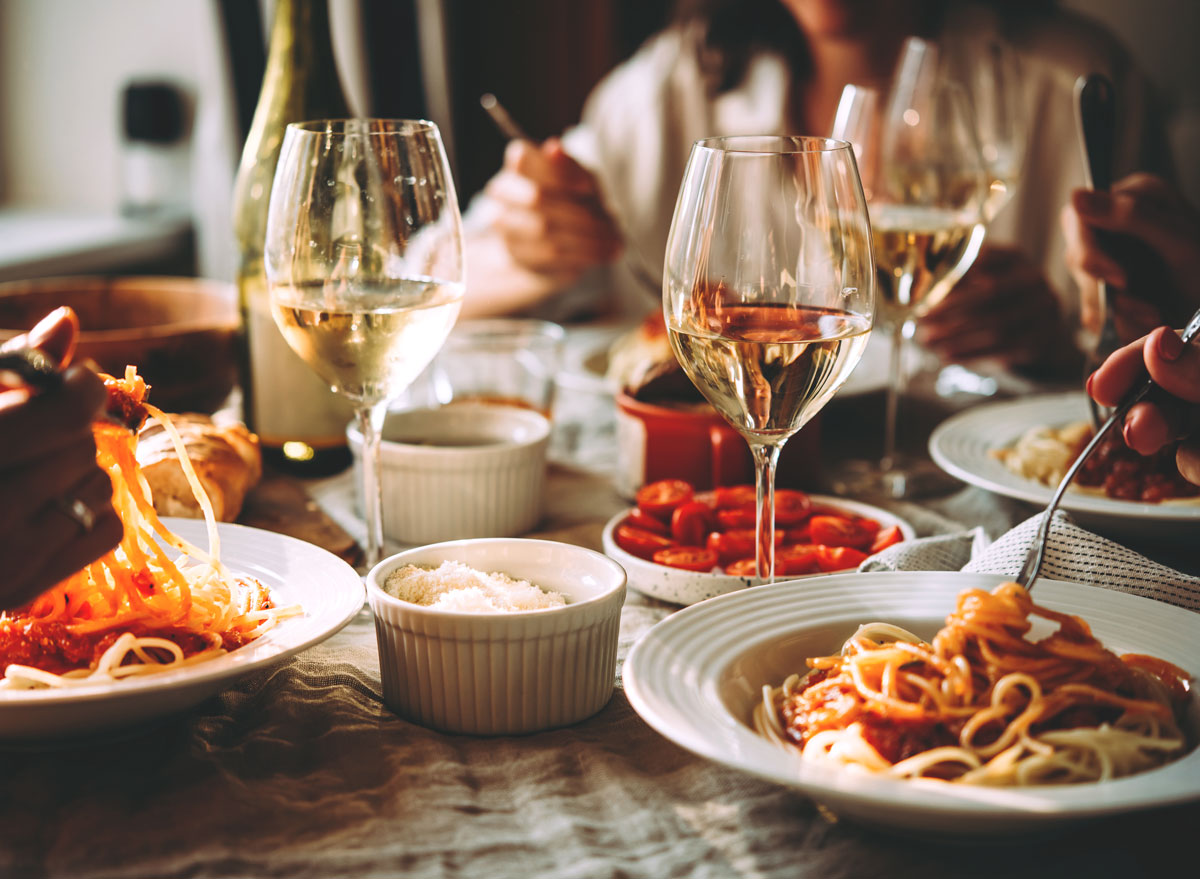 Once you've decided to treat yourself to dinner from one of your favorite chain restaurants, your next step to figure out exactly what you want to order. There are plenty of mouth-watering menu items out there! And you don't want to end up ordering an entrée that is lackluster in taste just to uncover that it's super high in calories and drowning in sodium, fat, and sugar. You want to make sure you're not choosing a dish that going to completely sabotage your day, and any weight-loss goals you have been working hard toward reaching. (To help you get there, check out the 21 Best Healthy Cooking Hacks of All Time!)
So which meal is truly the worst of the worst? The unhealthiest chain restaurant dish is…
The Cheesecake Factory's Pasta Napoletana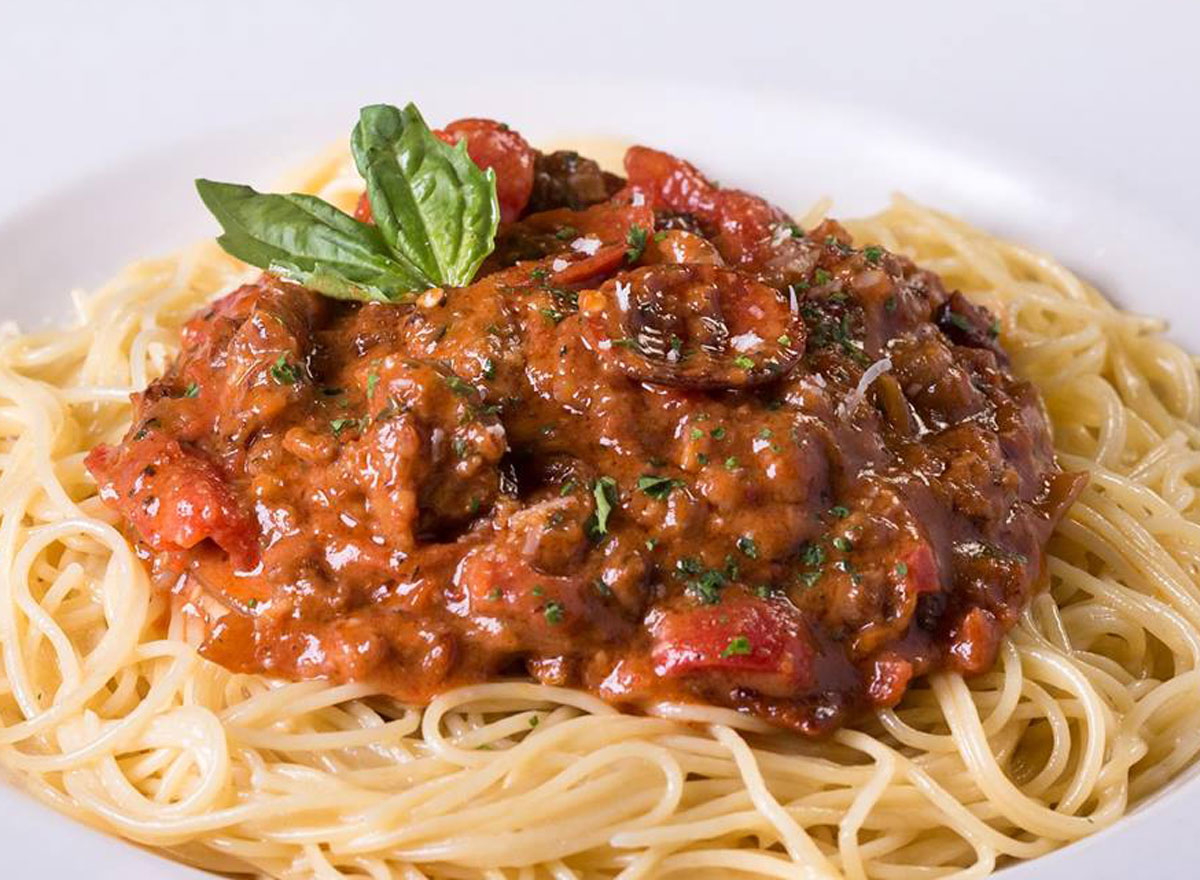 2,480 calories, 177 g fat (82 g saturated fat, 4.5 g trans fat), 5,150 mg sodium, 155 g carbs (11 g fiber, 20 g sugar), 65 g protein
It's no secret that overindulgent pasta dishes from chain restaurants tend to veer toward the unhealthy side of the menu. They're often extremely oversized, serving up two to three portion sizes in just one meal. If you only eat some of the meal and save the rest to last you for a few days or at least share the entrée with someone else, then you'll be in much better shape. But we all know how easy it is to get carried away when you're out at a restaurant and next thing you know, you look down, and your bowl is clean.6254a4d1642c605c54bf1cab17d50f1e
Keep in mind what exactly you're putting into your body though, as evident with The Cheesecake Factory's Pasta Napoletana. It's the pasta dish with the most calories and is one of the most caloric dishes from the entire menu. And you know how big that menu is! This pasta dish is made up of four different kinds of meat—Italian sausage, pepperoni, housemade meatball, bacon—along with peppers, onions, mushrooms, and garlic in a rich tomato sauce, all over parmesan cream pasta. It's not only astronomically high in calories, fat, and heart-harming trans fats, but the sodium here is just unavailable. At 5,150 milligrams, that is scarily high, as The American Heart Association recommends the average person should consume less than 2,300 milligrams of sodium per day. Having this much in just one meal is just not OK!
Cheesecake Factory isn't alone in serving up scary pasta dishes, either. At Olive Garden, the Tour of Italy meal is made up of three OG classics that are served up, all on one plate. That's right, you're feasting on Chicken Parmigiana, Lasagna Classico, and Fettuccine Alfredo. While this might seem like the ideal choice for someone who wants to try a bit of everything, you're going to want to think twice about eating this entire dish by yourself as it has more than 1,600 calories and 3,390 milligrams of sodium.
Next time you're at one of your favorite chain restaurants, be sure to stay away from the creamy, cheesy, topping-heavy, pasta dishes. Instead, go for a lighter option if you're really in the mood for some pasta. And remember, leftovers are never a bad idea!
If you're looking for more tips, your ultimate restaurant and supermarket survival guide is here!
Eat This, Not That!
Inspired by The New York Times best-selling book series, Eat This, Not That! is a brand that's comprised of an award-winning team of journalists and board-certified experts, doctors, nutritionists, chefs, personal trainers, and dietitians who work together to bring you accurate, timely, informative, and actionable content on food, nutrition, dieting, weight loss, health, wellness, and more.
Read more about Eat This