15 Genius Ways to Cook With Canned Soups
Grab a can, some essential pantry items, and you can upgrade your boring soup into a killer meal.
Canned soups are a pantry staple. They come in clutch when you don't want to cook yet another meal or you simply need something to curb your hunger fast. But despite their incredible convenience, there is something we can all probably agree on: they're incredibly boring. Not only do many canned soups lack flavor (except for salt), but they also can be a bit stingy with their protein and fiber sources (meaning you don't stay full for long after heating one up).
You don't have to force your way through bland soups to get by—and that goes for both premade canned soups and those simple homemade soups you've been throwing together in minutes using canned foods.
We put together a list of the simplest hacks that will take your soup from drab to fab. Most of them use foods, ingredients, and dressings that you already have in your pantry, making these upgrades even more worth your time.
Add a splash of vinegar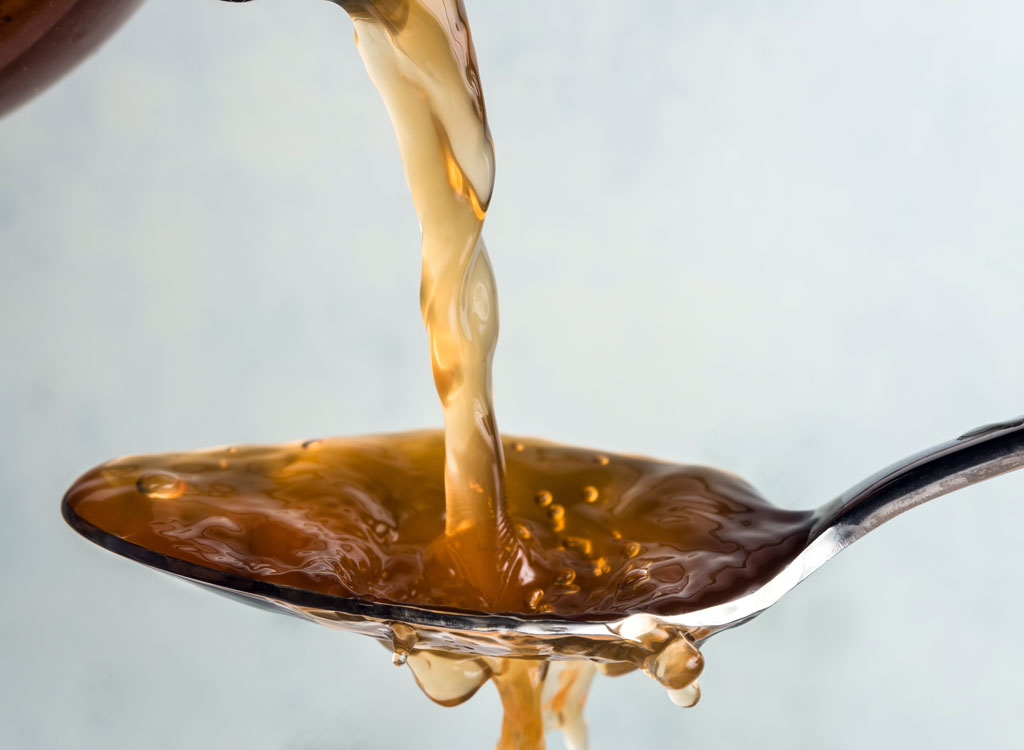 Apple cider vinegar, red wine vinegar, lemon juice—anything will work. Soups are heavy in salt and fat, and vinegar is the essential ingredient that balances everything out and makes your soup taste 100% better. It's like a magic ingredient. Seriously—try it. Grab your bottle of Bragg apple cider vinegar, and get to splashing.
Throw in a handful of spinach or kale (frozen works, too)
If you have fresh spinach and kale, great. But if you want to stick to pantry staples, you should keep some chopped spinach in your freezer at all times. That way, when you add it to the pot while you warm up your soup, it warms up along with it. These greens add a significant amount of veggies to pasta-rich soups like chicken noodle. Speaking of chicken noodle soup… We Taste-Tested 10 Chicken Noodle Soups—This Was the Best.
Simmer with a parmesan rind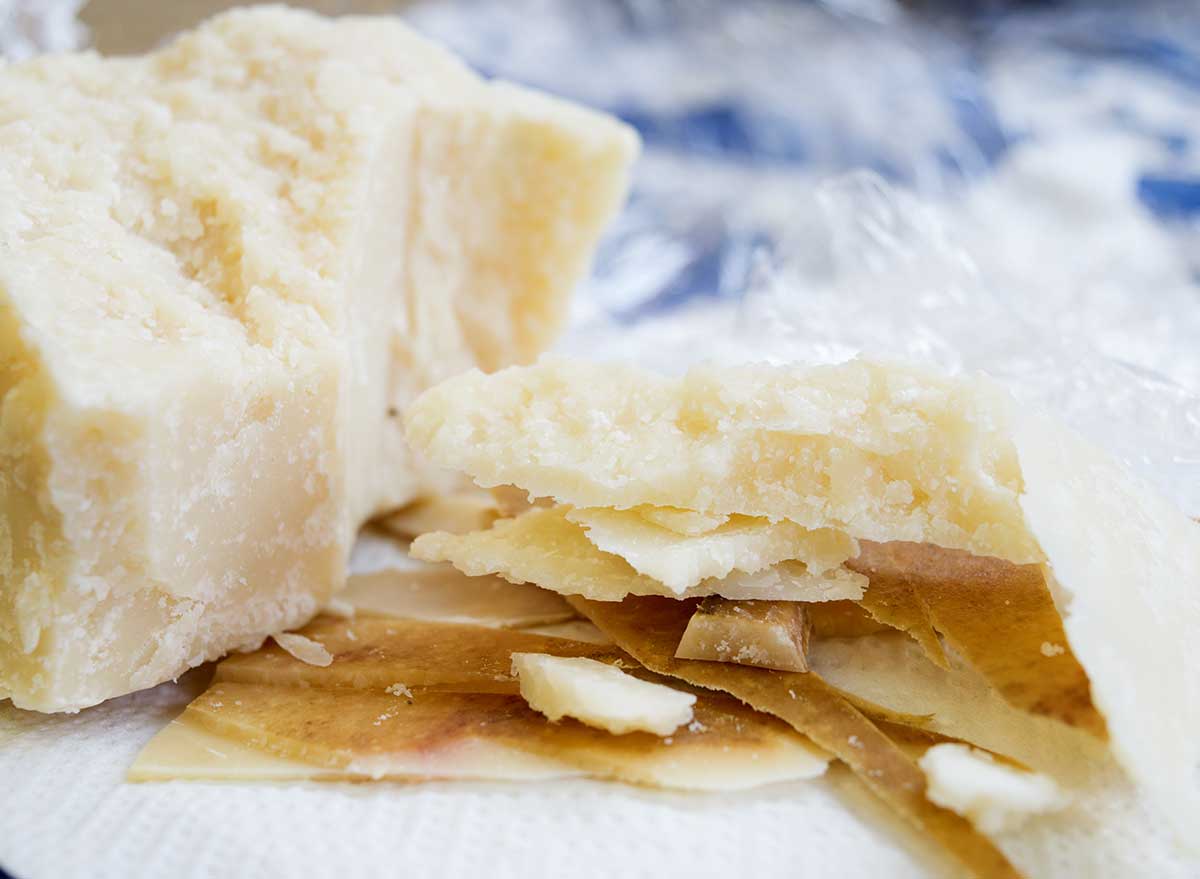 Don't throw out those rinds! Simply tossing one into your soup while it simmers will allow your soup to extract all the umami and cheesy goodness from the rind that adds a dimension to your soup that will have you wondering why stores don't just sell parmesan rinds on their own.
Drizzle with nice EVOO
When you have a high-quality olive oil, simply drizzling it on top of your canned soup will make your entire meal taste like a five-star dish. When we say high quality, we're talking about an extra virgin olive oil like Kosterina. The flavor is clean and bright. It's exactly how you'd think olive oil is supposed to taste — buttery, not overwhelmingly grassy, and rich.
Throw in leftover protein
Stock up on vegetarian soups, like lentil soup, and then boost the protein count even more by tossing in your leftover sausage from last night.
Stir in some dried or fresh herbs or even pesto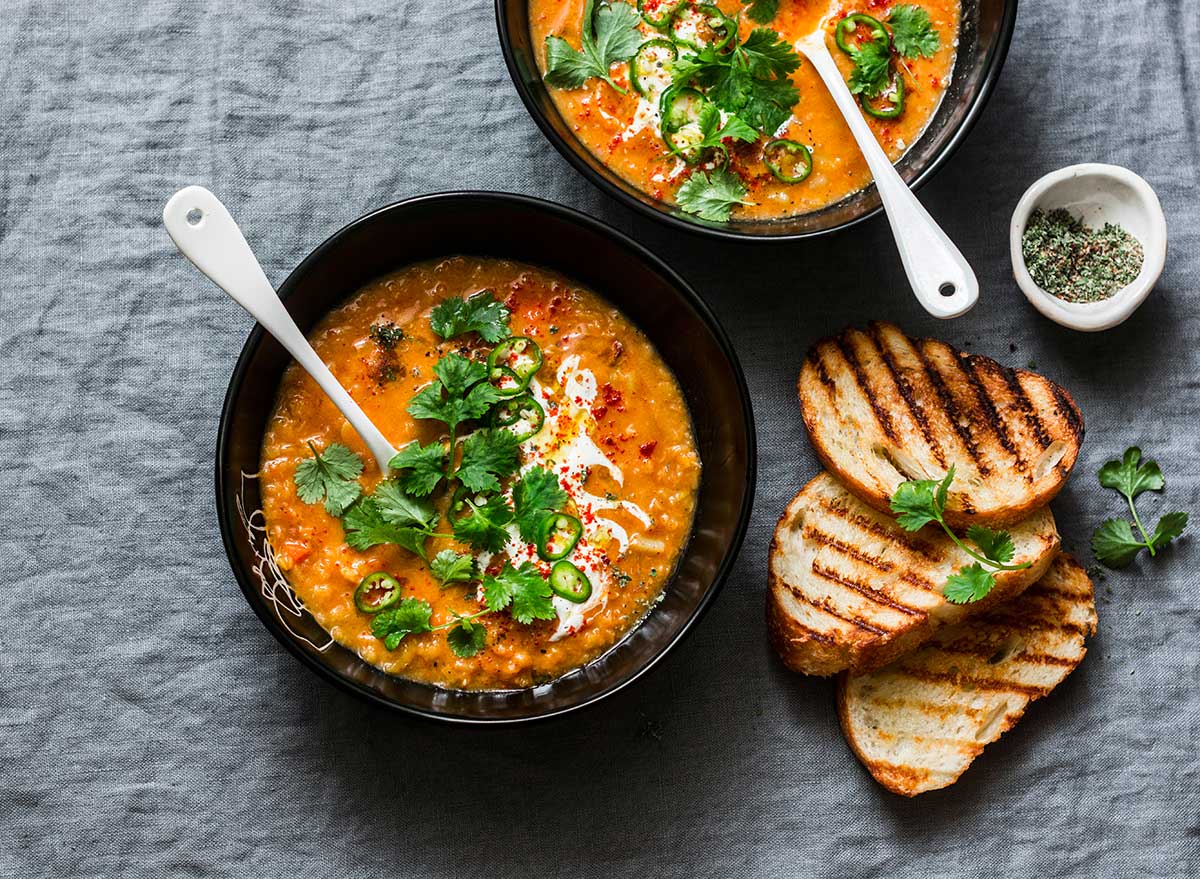 Feel fancy, use up your leftover herbs, and make your canned soup taste as fresh as it would if you made it that day.
Turn leftover bread into croutons to add on top
Don't throw out that bread on the counter! Rip it up into pieces (yes, ripping is better than cutting—you get more rough bits that can get nice and toasty), douse them in olive oil, throw them onto a cast iron pan or in the oven with some garlic, and you have yourself some homemade croutons that will take your soup to the next level.
Even better: top toasted bread with cheese and add all of that on top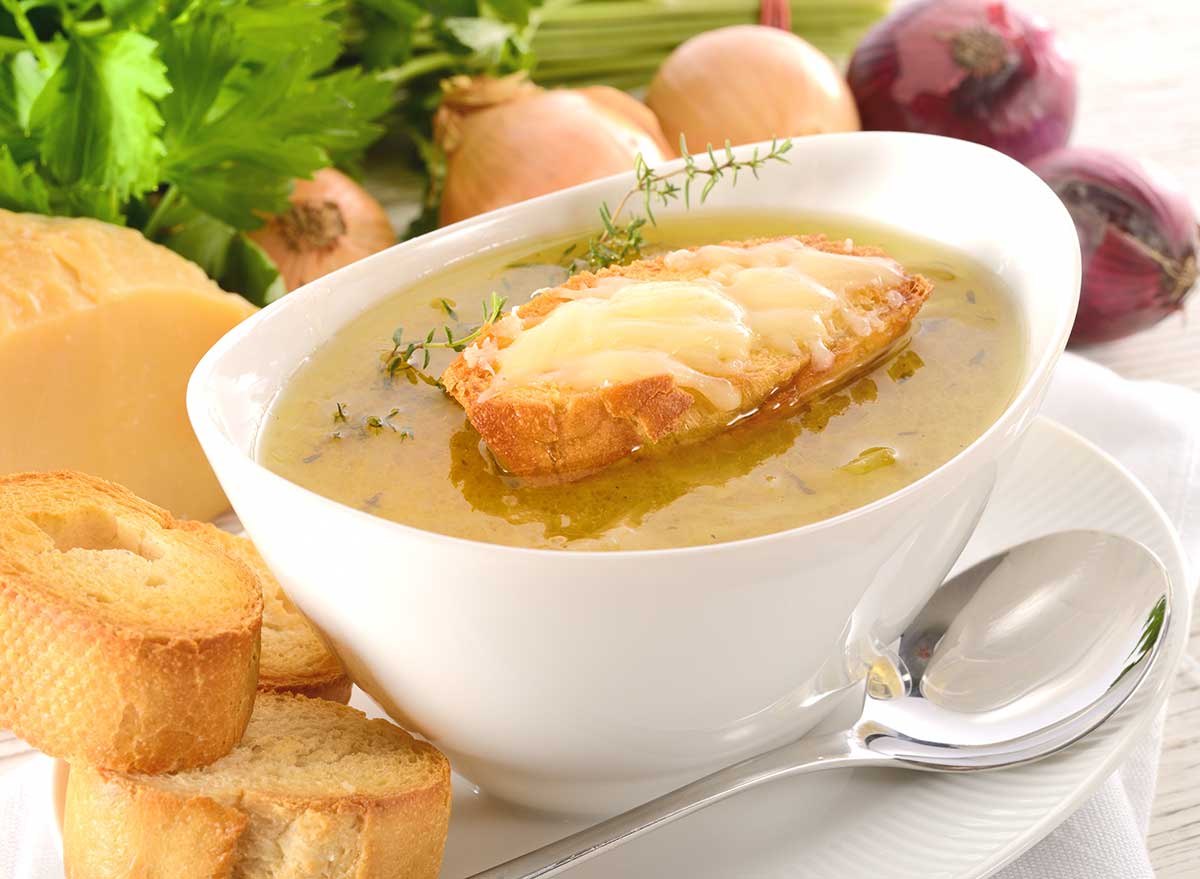 French onion soup isn't the only soup that deserves cheesy bread on top of it. You can do it with any soup you'd like.
Stir in some greek yogurt
When you have a warm butternut squash or carrot ginger soup, the best way to both brighten up the flavors and cool your soup down at the same time is to add a dollop of Greek yogurt or sour cream. If you have leftover yogurt, use it up with these 26 Things You Can Make with Yogurt.
Mix in any leftover vegetables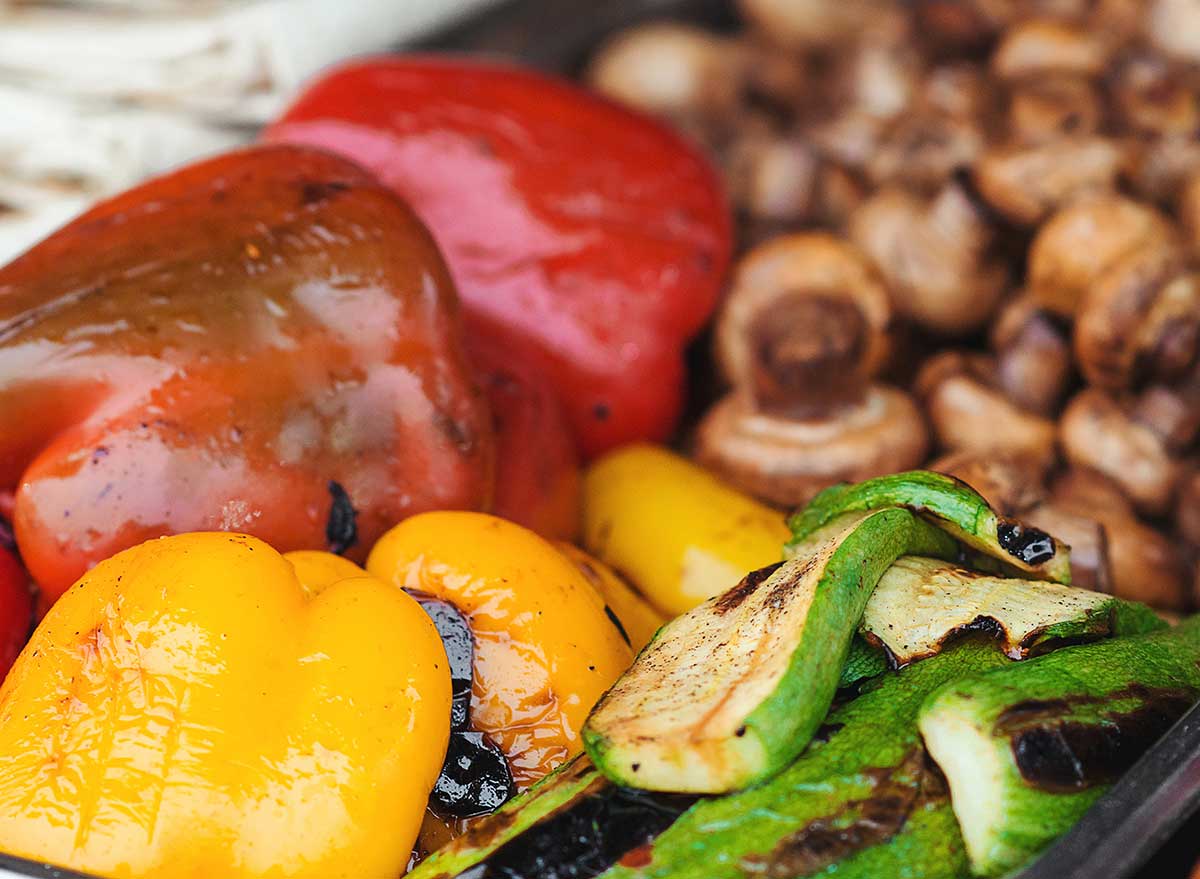 Whether you grilled or roasted up some veggies last night, either way, they'll make a great addition to your canned soup. Roasted carrots, grilled zucchini, roasted red peppers—you name it.6254a4d1642c605c54bf1cab17d50f1e
Cheese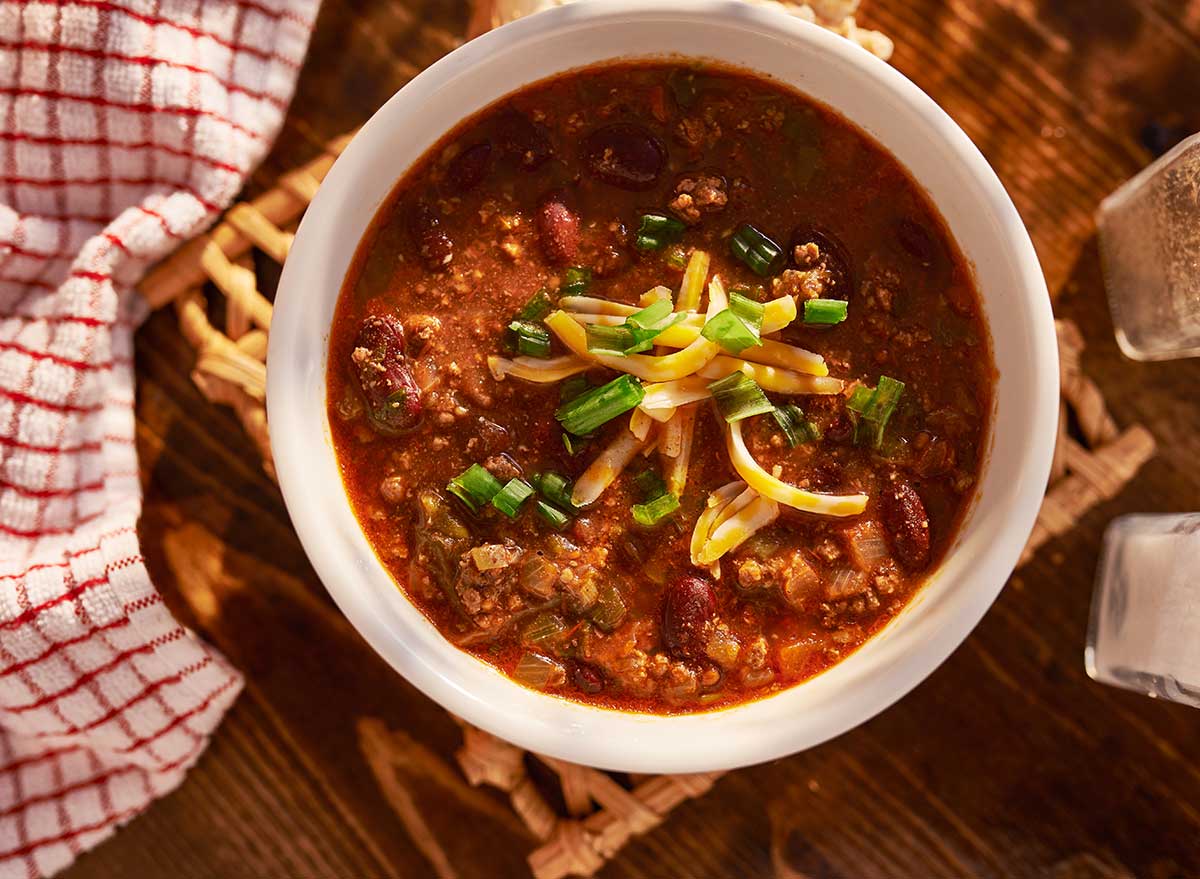 Pepper jack on chili, parmesan on minestrone, and cheddar on tomato—cheese makes everything taste better. For inspiration on your next grocery trip, read up on these 8 Best Cheddar Cheeses at the Supermarket, and 2 You Should Avoid to make the best cheese selection you can.
Top with toasted seeds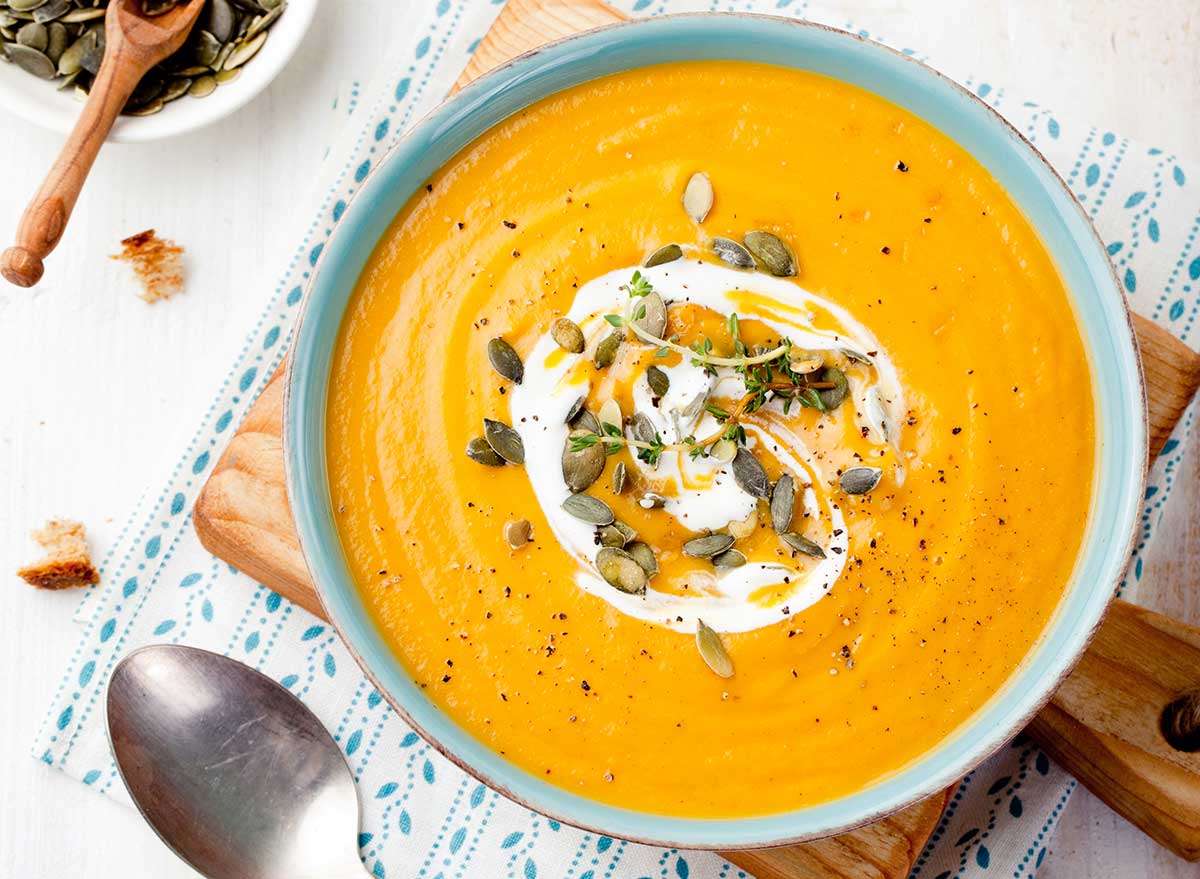 Soups are filling on their own, but do you ever feel like they're missing something? That something is typically a crunch. If you don't have croutons on hand, you probably have some nuts or seeds at the back of your pantry. Sprinkle on some plain pumpkin or sunflower seeds, or toast them up in a pan with some light seasoning to add another dimension.
Top with garlic chili crisp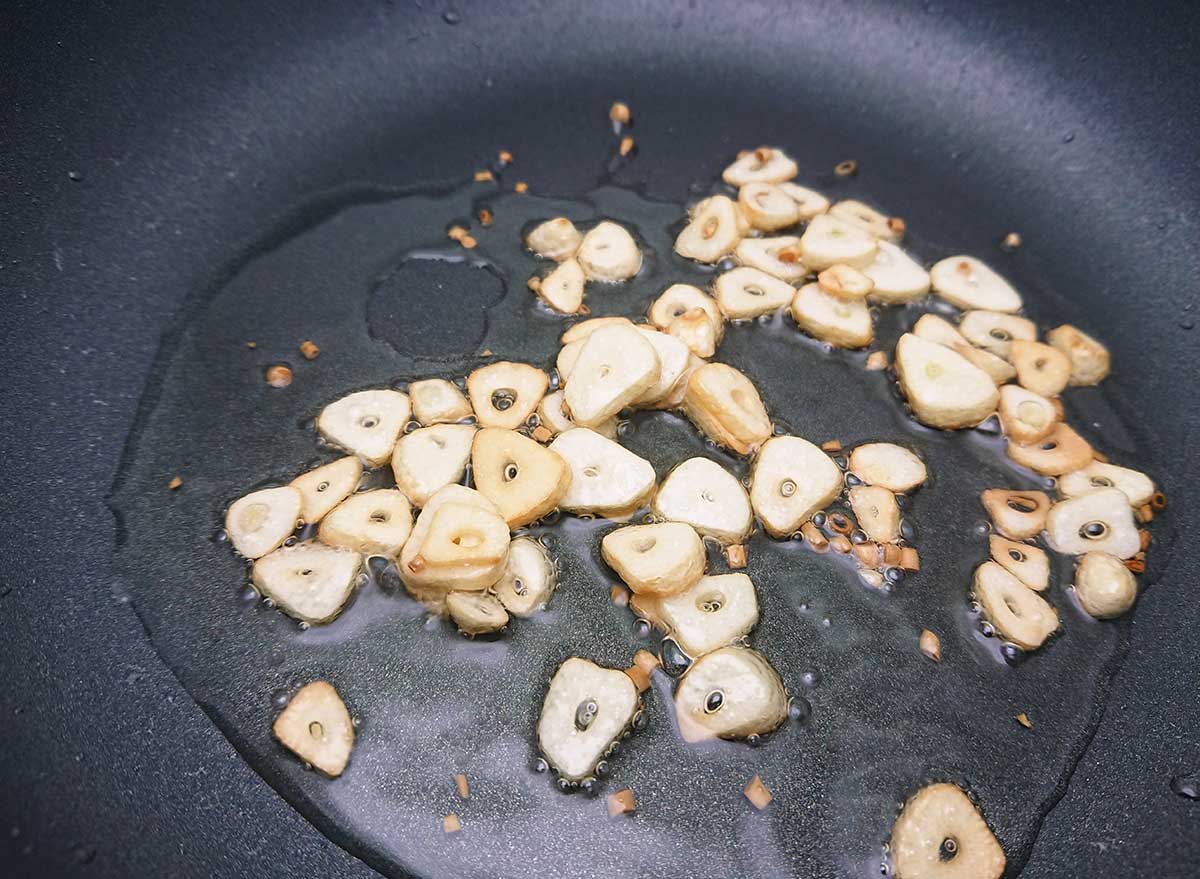 For thick, creamy soups, you can give them a flavor boost with a garlic chili oil. All you have to do is simmer some garlic and crushed red pepper flakes in olive oil, let the garlic get crispy and browned, and then pour that over the top of your warm soup. You can thank us later.
Put an egg on it
Salads, avocado toast, burgers… Putting an egg on just about anything will make it taste exponentially better. add an egg to soup to give it a silky, creamy texture.
Sprinkle a seasoning blend
Look in your spice cabinet, grab a blend, and sprinkle that on your soup. Boom: you've arrived at flavor town. Spice blends are simply concentrated flavor bombs that jazz up even the most boring soups. For ramen, we recommend investing in some togarashi: a sesame seed chili pepper blend. If you've stocked up on ramen, make sure to check out these 3 Recipes To Doctor Up A Packet of Instant Ramen next.
Olivia Tarantino
Olivia Tarantino is the Managing Editor of Eat This, Not That!, specializing in nutrition, health, and food product coverage.
Read more about Olivia