17 Best Ingredients to Stockpile in Your Pantry
Want to make sure you always have the essentials on hand? We've got you covered.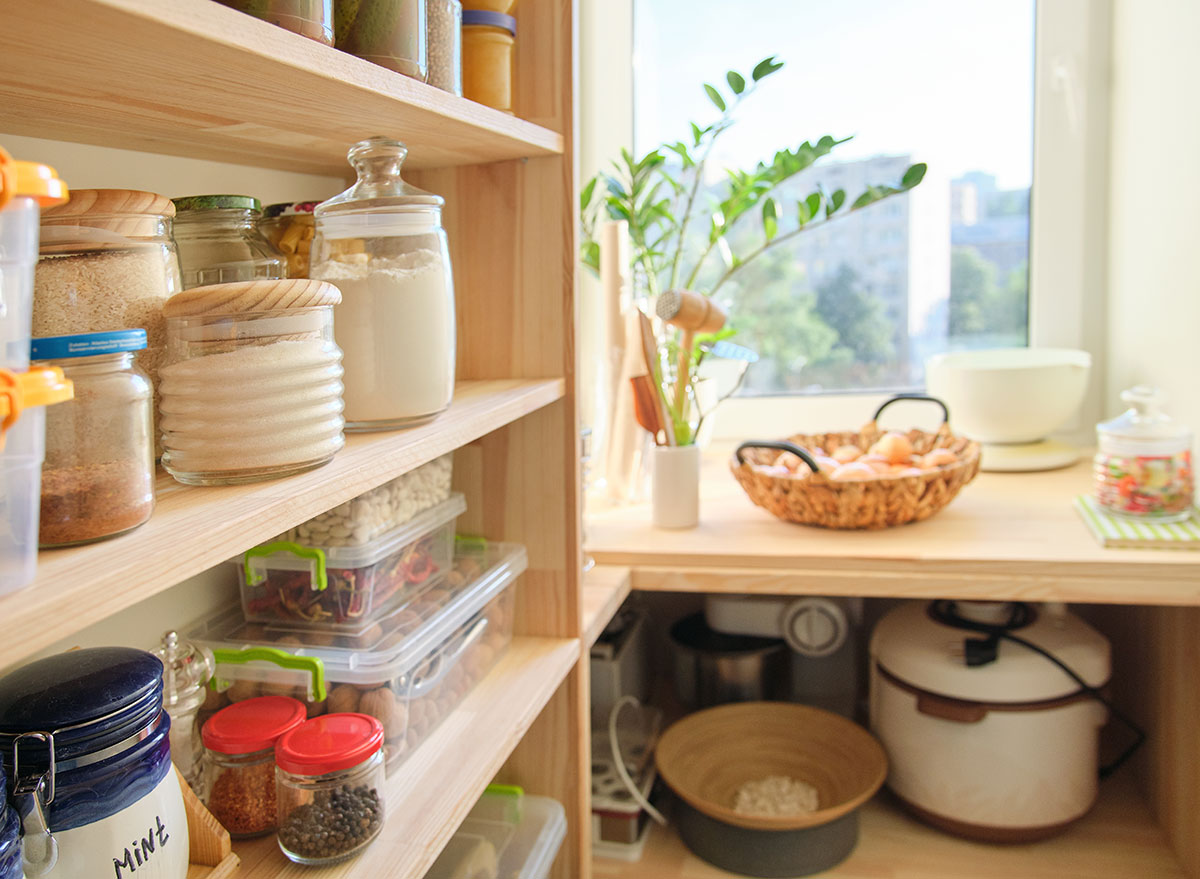 Whether you're still trying to limit how many times you go to the store or you've just gotten used to having your kitchen stocked with the essentials in case you need to do a two-week self quarantine at any moment, there really is never a bad time to replenish (and start using) shelf-stable pantry staples. And this includes versatile refrigerated ingredients, too. Options like beans and pasta will stay fresh for months and can be used in so many different dishes, so they're always great to have around.
If you're a seasoned home cook, you likely already have some of these pantry staples on hand. And if the last year spending more time at home made you cook more than you ever had before, these are the ingredients you're still going to want to have if you're looking for some new easy recipes to try.
Cans of Tuna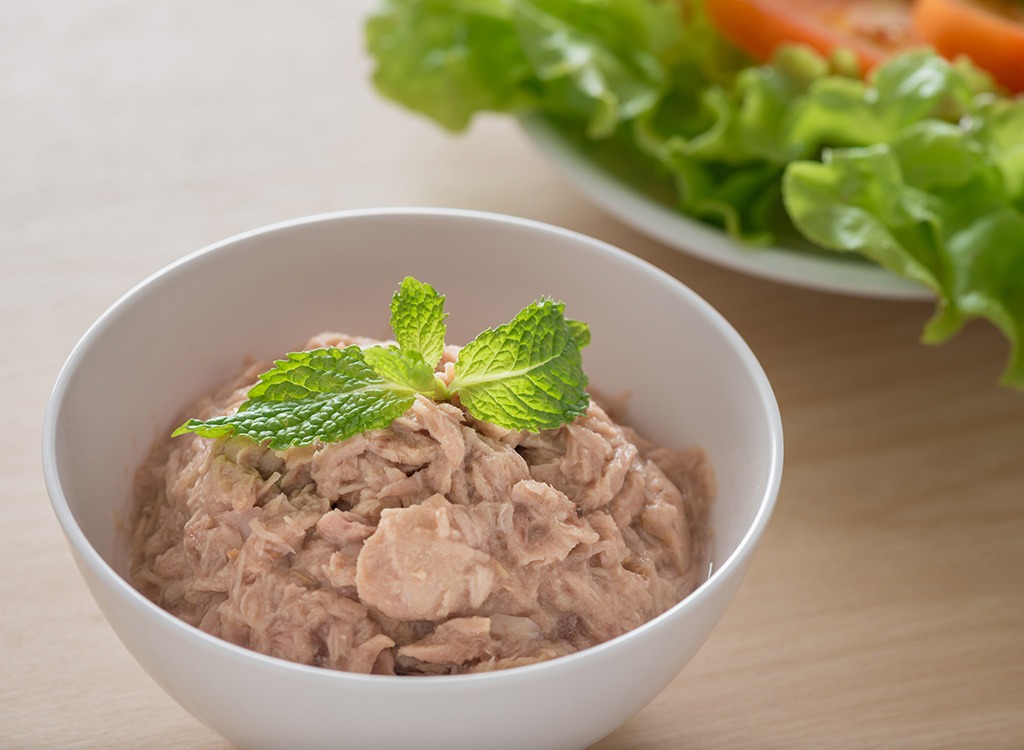 They're good for way more than just tuna melts! Tuna cans are a great way to add some seafood into your diet, and you can keep them in your pantry for months.
Not sure where to start? Try these 13 Healthy Things You Can Make with a Can of Tuna.
Cans of Beans
Don't feel like soaking dried beans? Canned beans are a great pantry staple, too. From black bean quesadillas to chickpea-based hummus, there are so many things you can do with every type of bean.
Try one of these 17 Delicious Recipes You Can Make with a Can of Beans. 
All-Purpose Flour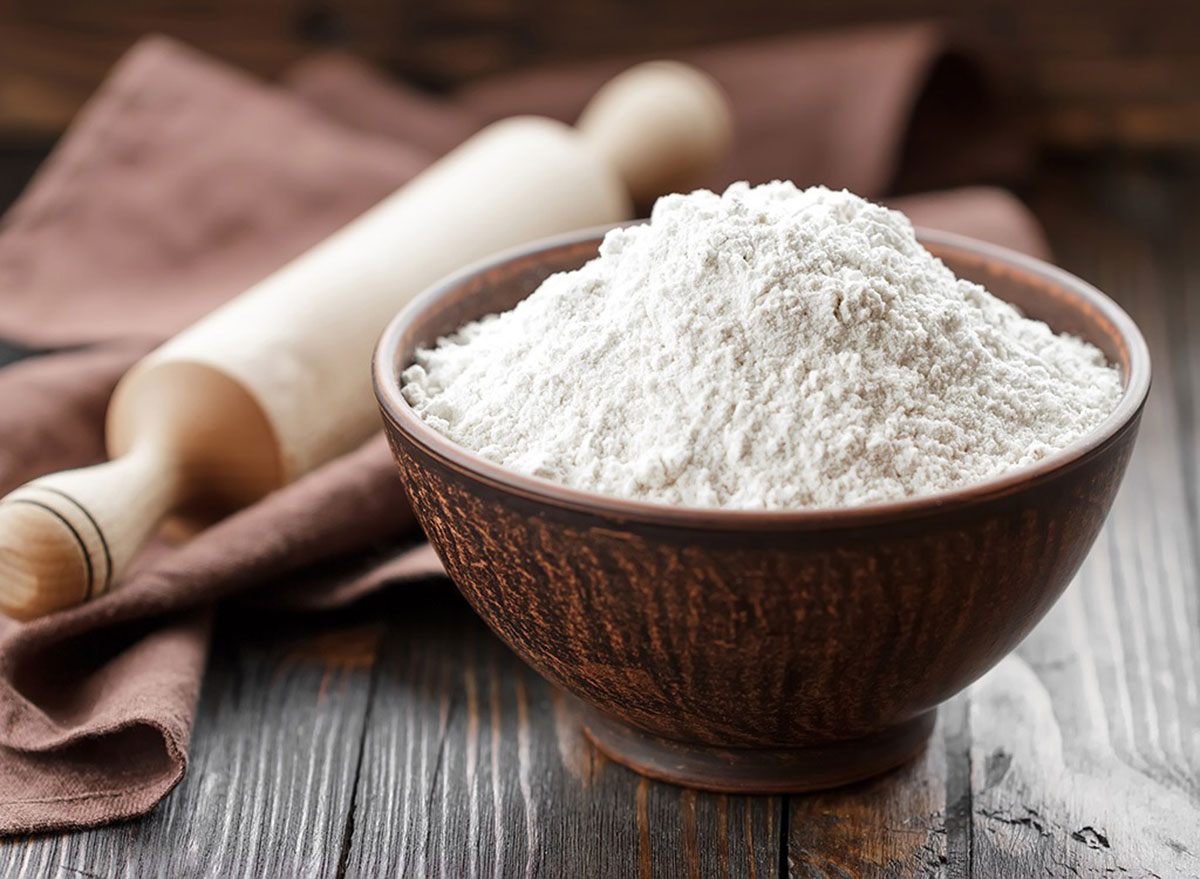 Flour is good for way more than baking bread and cookies. Use it in everything from fresh pasta to naan. The possibilities are endless!
Use all-purpose flour in these 16 Delicious Ways to Use All-Purpose Flour. 
Pizza Dough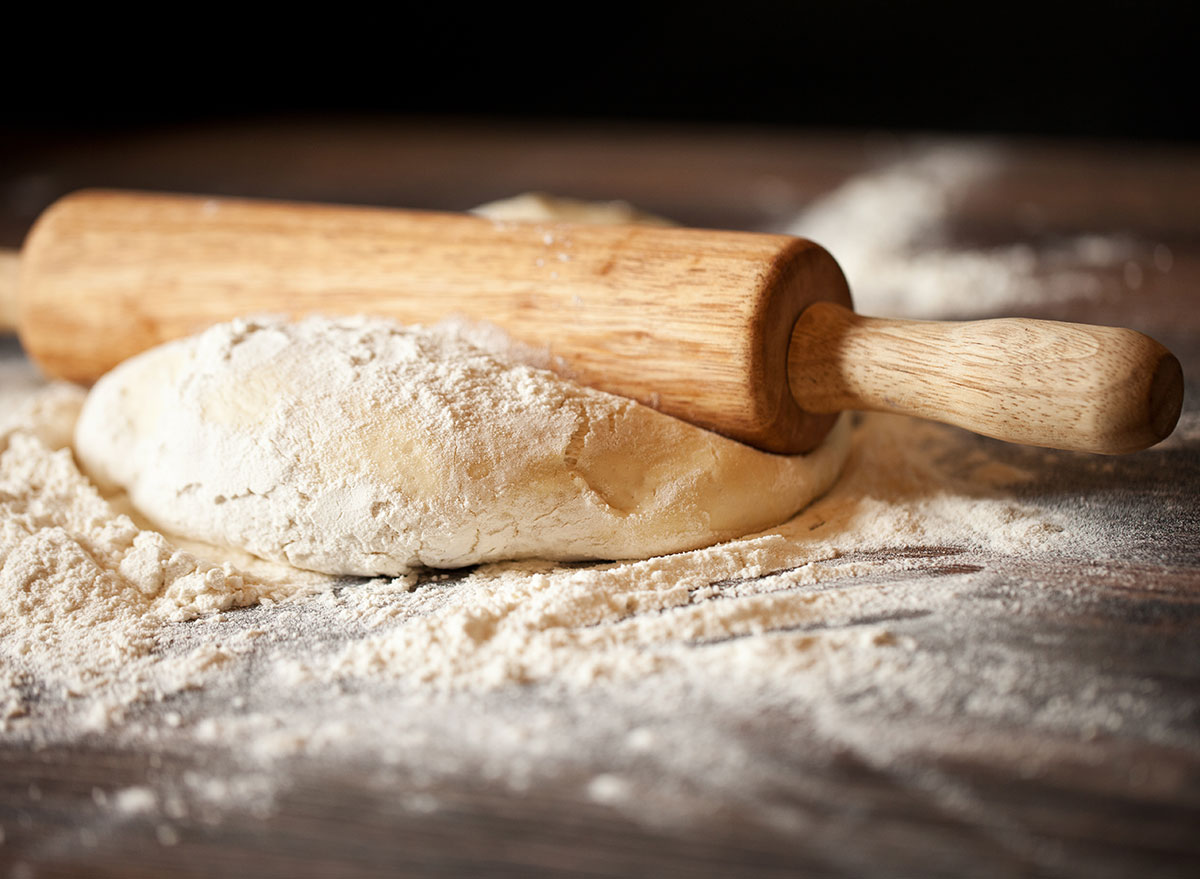 Sure, you can use it to make pizza. But you can also use pizza dough to make pretzel bites, cinnamon rolls, and desserts. You don't have to buy refrigerated dough, either—use that all-purpose flour to whip up some pizza dough from scratch.
Try one of these 22 Amazing Things You Can Do With Pizza Dough. 
Boxed Pasta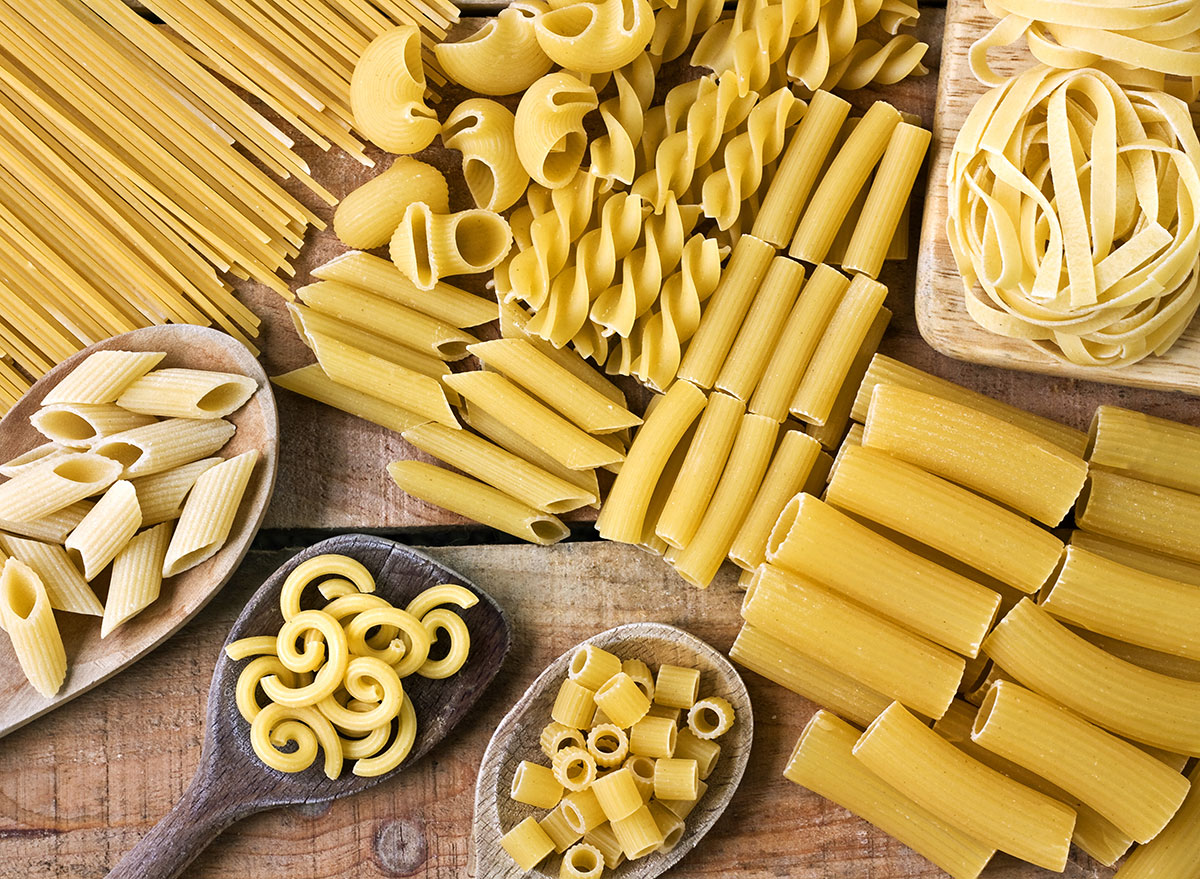 Spaghetti, shells, elbows, farfalle—whatever your preferred pasta shape is, you can do plenty with that box of carby goodness. Bored of the same old pasta? Try switching shapes, or use a cold pasta recipe like pasta salad to switch things up.
You can't go wrong with these 17 Easy Pasta Recipes. 
Ground Beef
If you're able to get fresh meat at your local grocery store, ground beef is always a safe bet. You can use it in lasagna, tacos, and plenty more!
Try one of these Delicious Ground Beef Recipes. 
Cans of Corn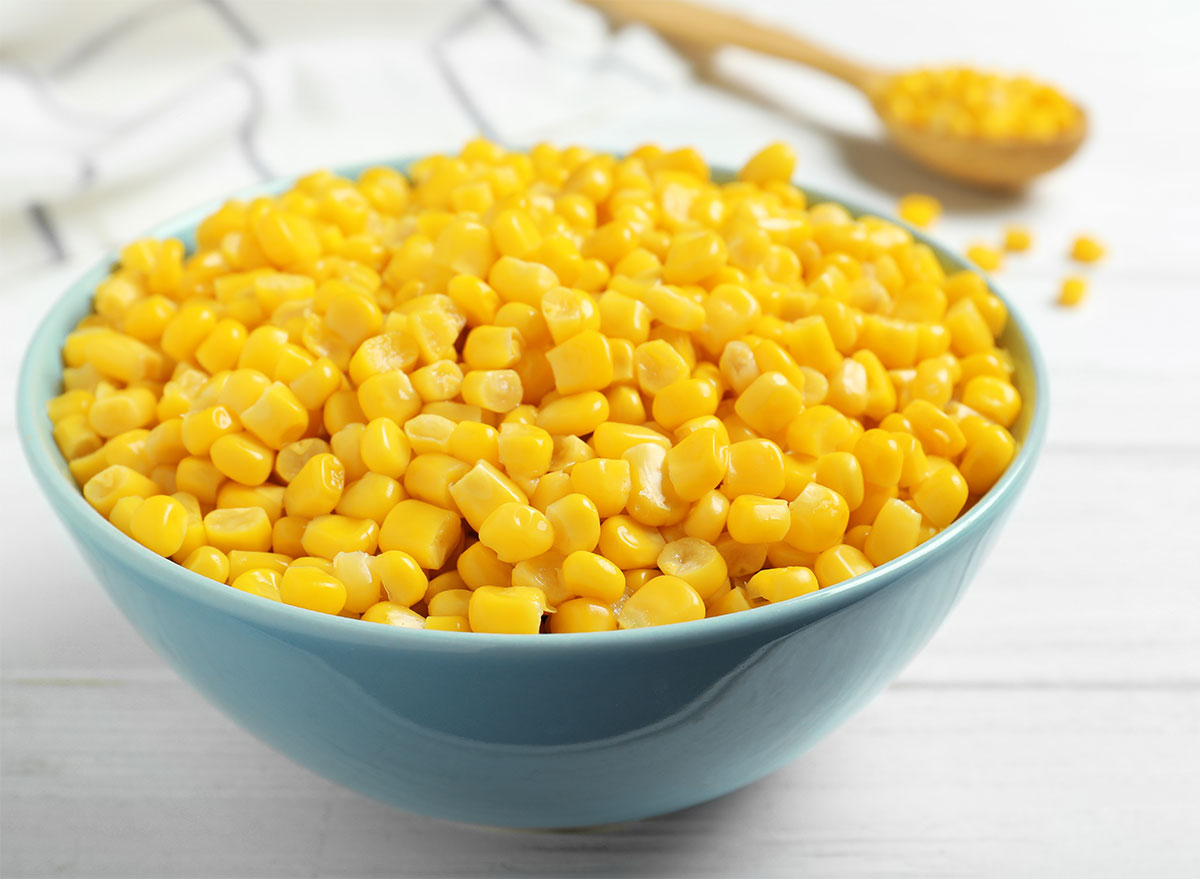 You don't have to eat that canned corn on its own. Try making white chicken chili, tortilla soup, or a corn-based salsa. You won't even have to worry about shucking the corn from the cobs.
Use canned corn in these 9 Delicious Things You Can Make With a Can of Corn. 
Ground Turkey
If you're trying to limit your red meat consumption, ground turkey can sub in for ground beef in most recipes. We especially love turkey meatballs and turkey chili.
Try one of these 36 Best Ground Turkey Recipes. 
Ground Pork
Grocery store out of ground beef? Don't worry—ground pork is just as tasty. From Bolognese sauce to Italian wedding soup, there's not much this versatile meat can't do.
You can't go wrong with these 31 Delicious Dinners You Can Make With Ground Pork. 
Pasta Sauce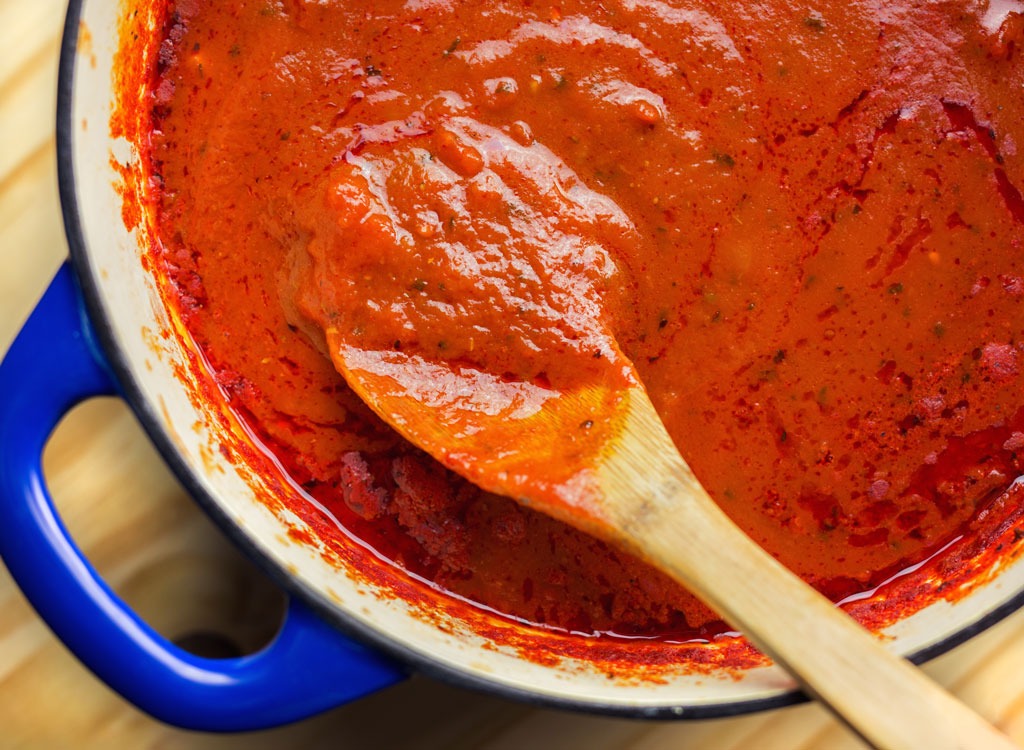 You bought some jars of pasta sauce to go with all of your new pasta boxes—but you don't want to keep having the same two-ingredient combo. If you're willing to get inventive, there's a lot more you can do with those leftovers, like making meatloaf or eggplant Parmigiana.
Put that sauce to good use with these 18 Delicious Ways to Use Up Leftover Pasta Sauce. 
Quinoa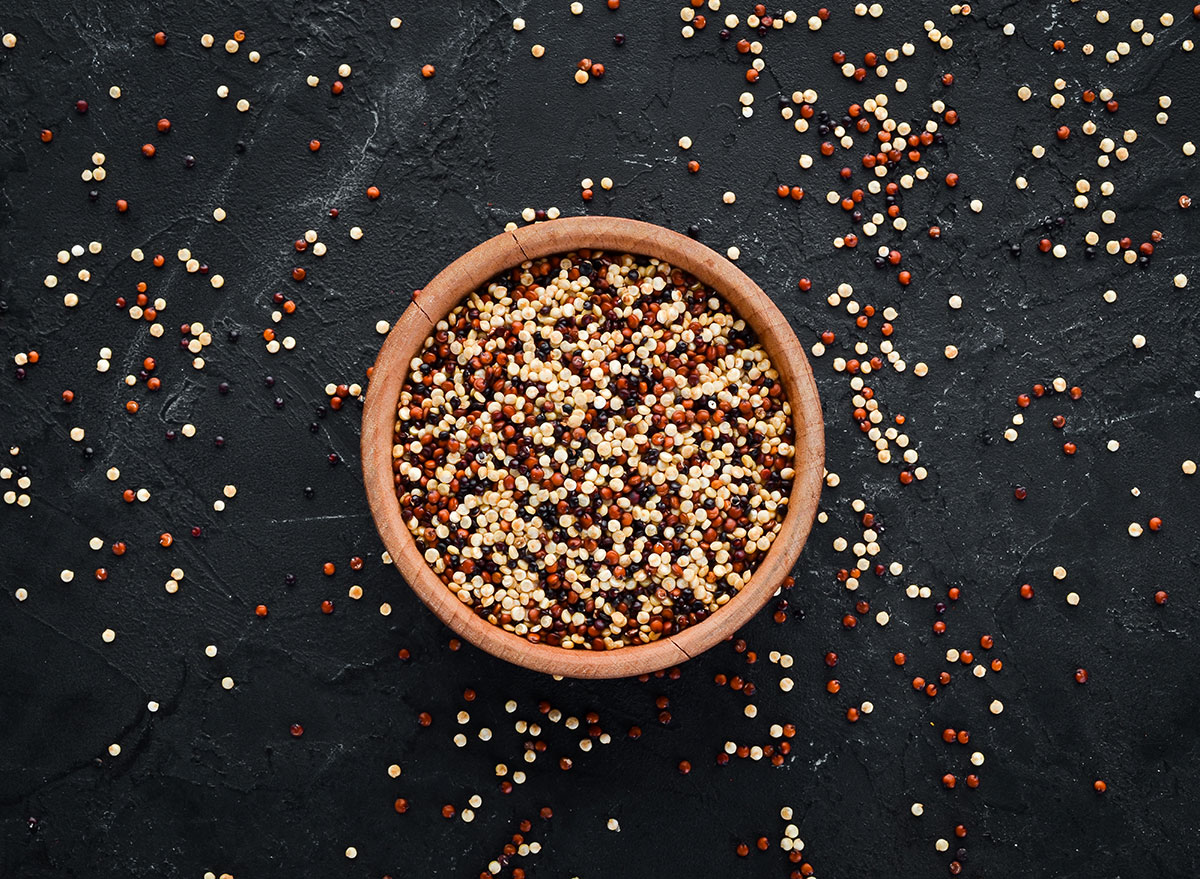 If you aren't using quinoa in your everyday recipes, now is a great time to start. This protein and fiber-packed grain is delicious in everything from soups to veggie burgers.
Try one of these 30 Healthy Quinoa Recipes. 
Cans of Soup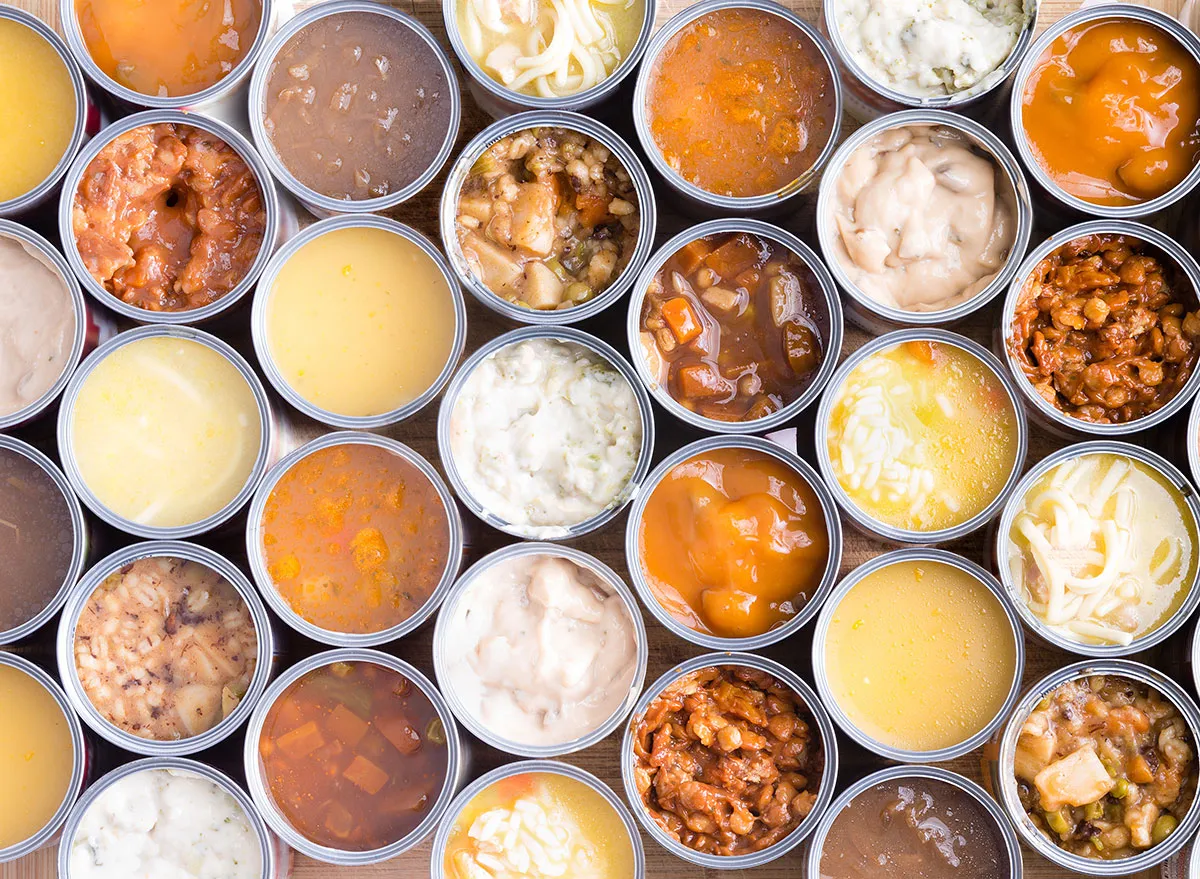 If you tend to dump canned soup into a bowl and put it in the microwave, there's a lot more you could be doing to jazz up this pantry staple. Canned soup can be used to make casseroles and even gravy to put over meatballs—it's a lot more versatile than you might think.
Check out these 15 Dinner Recipes You Can Make With a Can of Campbell's Soup. 
Frozen Tilapia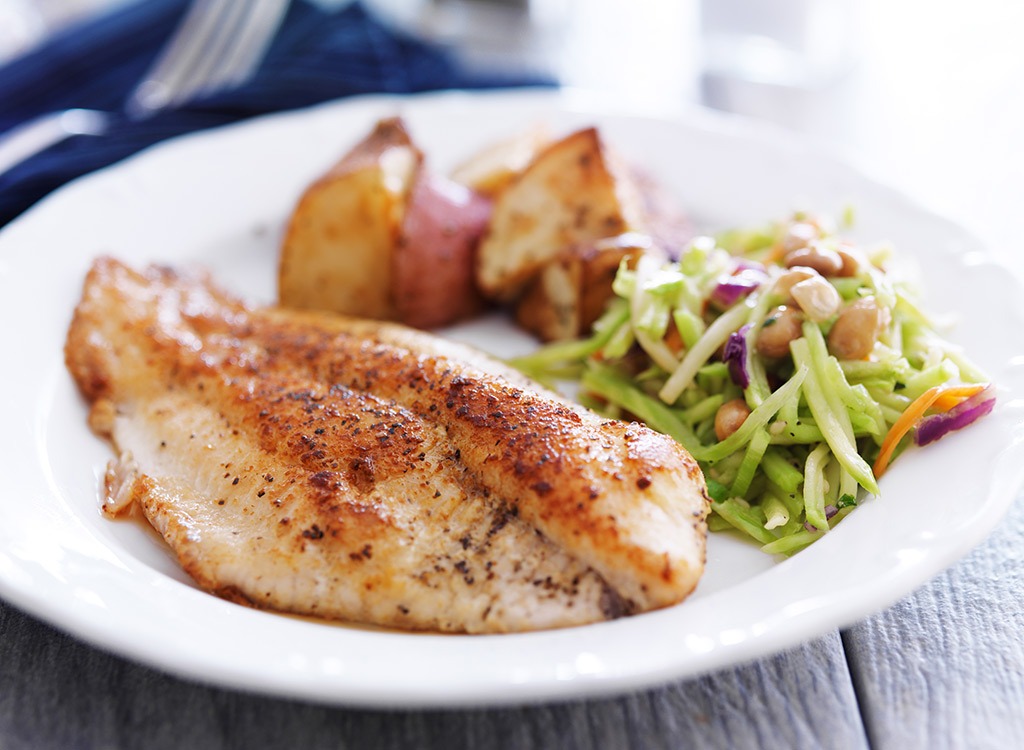 You don't have to buy all of your protein from the refrigerated section! Frozen seafood can be just as healthy and flavorful as its fresh counterparts. Try tilapia in fish tacos, or blacken it with delicious seasonings.
Try these 17 Flavorful Tilapia Recipes to Dress Up the Mild Fish. 
Ground Chicken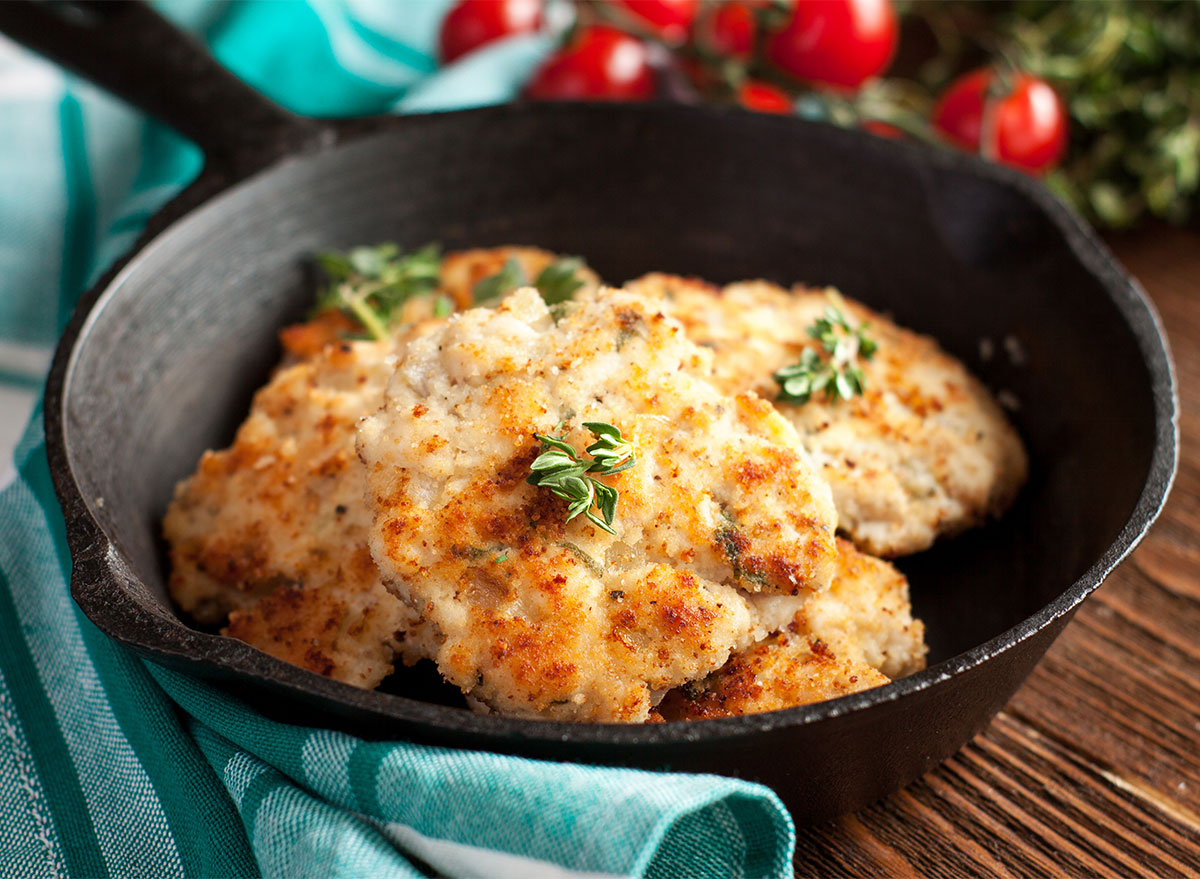 Have you ever tried making your own chicken breakfast sausage, or cooking a chicken Sloppy Joe? If you're bored with grilled chicken breasts, chicken sausage is another great way to enjoy this classic protein source.
You can't go wrong with these 24 Healthy Ground Chicken Recipes. 
Cauliflower
This cruciferous veggie won't set you back much, price-wise, and its recipe potential is endless. From being a makeshift pizza crust to being a substitute for rice and mashed potatoes, cauliflower is a kitchen workhorse.6254a4d1642c605c54bf1cab17d50f1e
Try the veggie in one of these 17 Genius Ideas for Cooking with Cauliflower. 
Eggs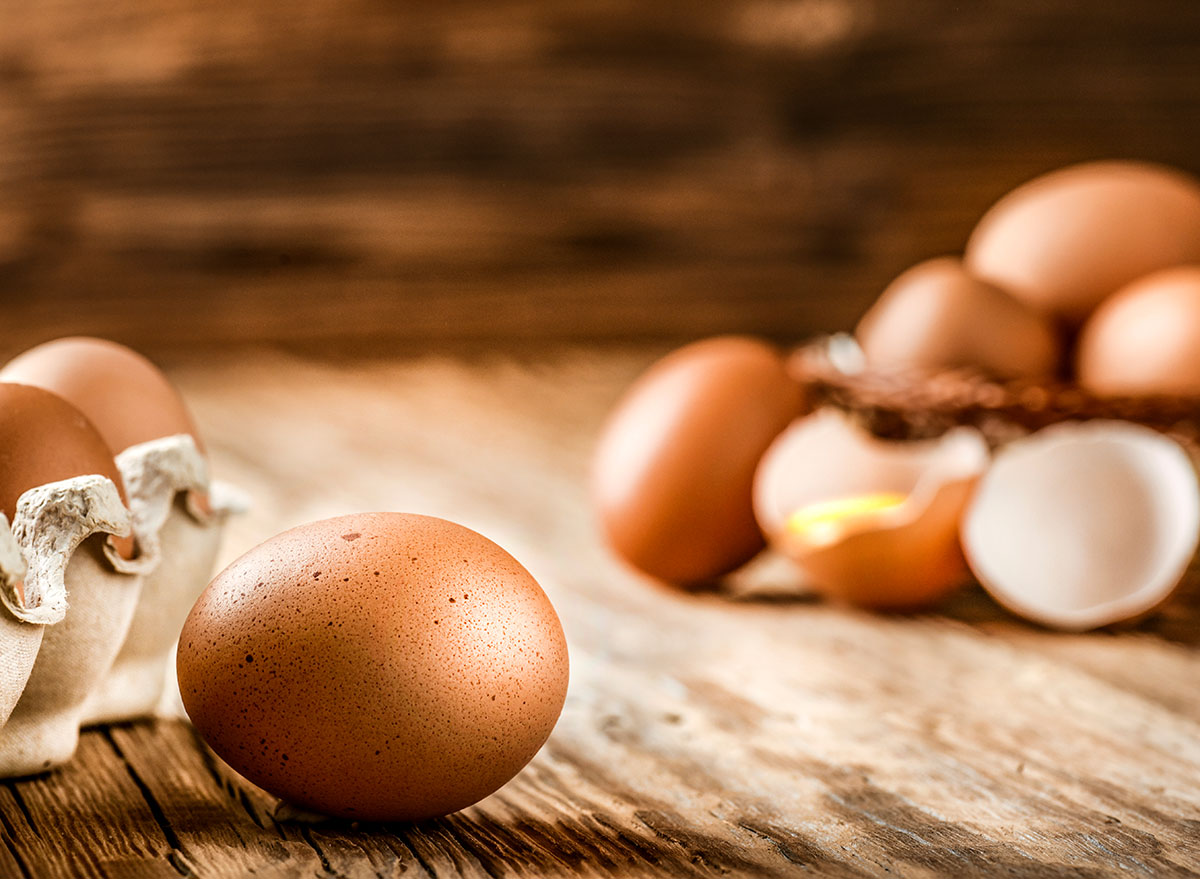 Ah, eggs. They're one of the cheapest and most versatile protein sources you can find. Enjoy them at breakfast or to add a dash of protein to your dinner recipes.
You'll never get bored of eggs with these Healthy Egg Recipes. 
Cans of Beer
Yes, those cans are great for drinking, but there are plenty of delicious beer-based recipes, too. If you don't know the joys of beer bread and beer cheese dip, you're missing out!
Try one of these 14 Delicious Things You Can Make With a Can of Beer. 
Eat This, Not That!
Inspired by The New York Times best-selling book series, Eat This, Not That! is a brand that's comprised of an award-winning team of journalists and board-certified experts, doctors, nutritionists, chefs, personal trainers, and dietitians who work together to bring you accurate, timely, informative, and actionable content on food, nutrition, dieting, weight loss, health, wellness, and more.
Read more about Eat This