The Best Cake In Every State
This is your guide to the most decadent sweet treats.
Cake is a staple at many milestone events in our lives. In addition to being a delicious dessert (or snack, or meal—we're not judging here) on any day of the week, it's a major part of exciting life events like birthdays, graduations, and weddings. It's clear many people take the phrase "let them eat cake!" very seriously.
Baking the perfect cake takes top-notch culinary skills, but it's also an art form. Cake shops offer custom-made cakes that are often so ornate and gorgeous that it seems like a crime to slice into them. Someone has got to dig in and enjoy that first piece, though.
So, we decided to take a (virtual) trip around America to determine the best cake in every state. Thanks to reviews, feedback from locals, and bakers' rankings on competition shows, we put together a definitive list of our favorite cakes in the United States. To make an easy cake at home, check out We Tried 6 Vanilla Cake Mixes & This Is the Best!
ALABAMA: Seven Layer Chocolate Cake at Dean's Cake House in Andalusia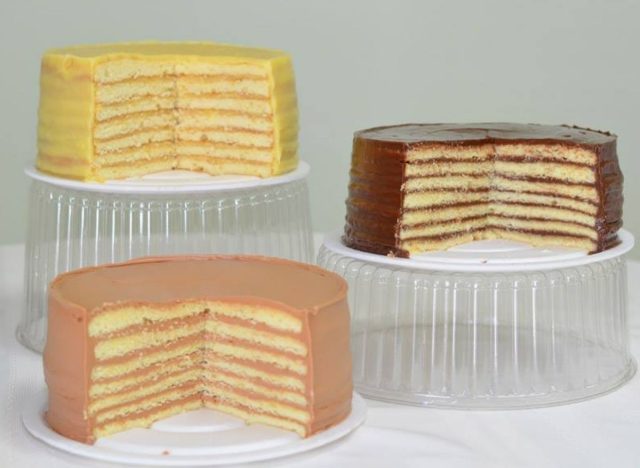 Locals can't get enough of the sweets at this charming bake shop. A popular choice is the seven-layer chocolate covered dessert cake. It's available as a vanilla cake with chocolate icing dripping with goodness. This cake of endless layers is definitely something to dream about.
ALASKA: Tres Leches Cake at Nilda's Party Creations in Anchorage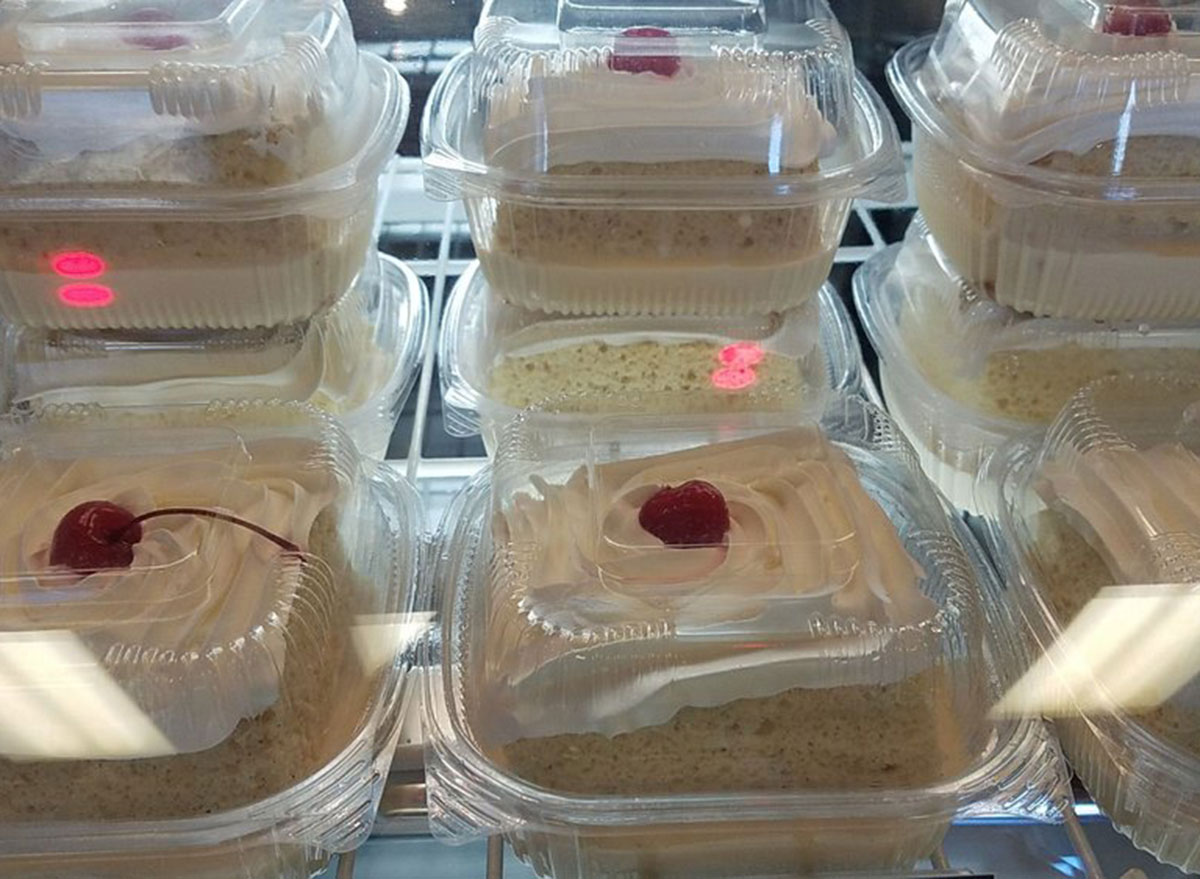 Nilda's Party Creations specializes in Latin desserts like flan and Nilda makes a tres leches cake that one reviewer described as the "most amazing tres leches my mouth had ever had." Another customer added that the portions are generous and "the slice is so huge you'll munch on it for days."
ARIZONA: Chocolate Raspberry Mousse Cake at The Velvet Buttercream in Phoenix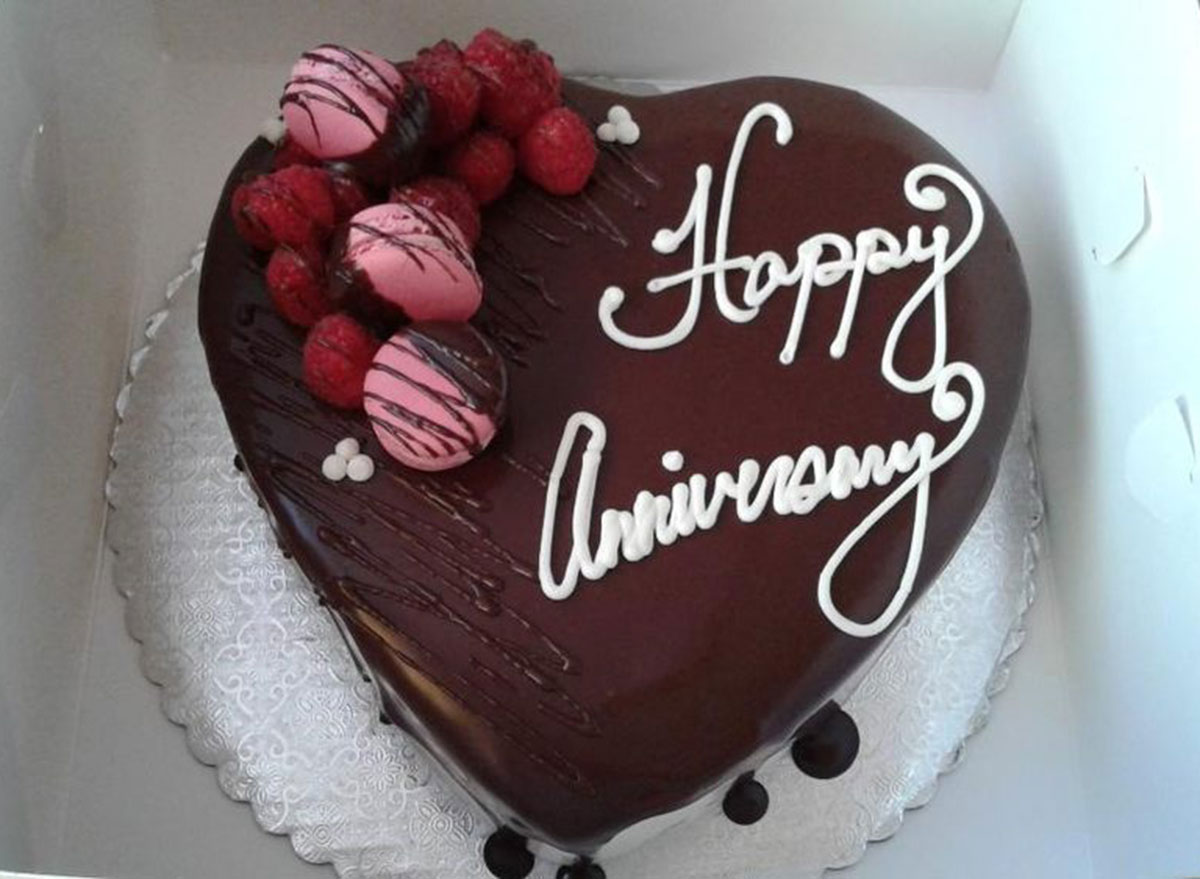 The consensus among reviewers is that you really can't go wrong at The Velvet Buttercream, but the chocolate raspberry mousse is especially beloved. "Beautiful and delicious," a reviewer noted.
ARKANSAS: Bundtinis at Nothing Bundt Cakes in Little Rock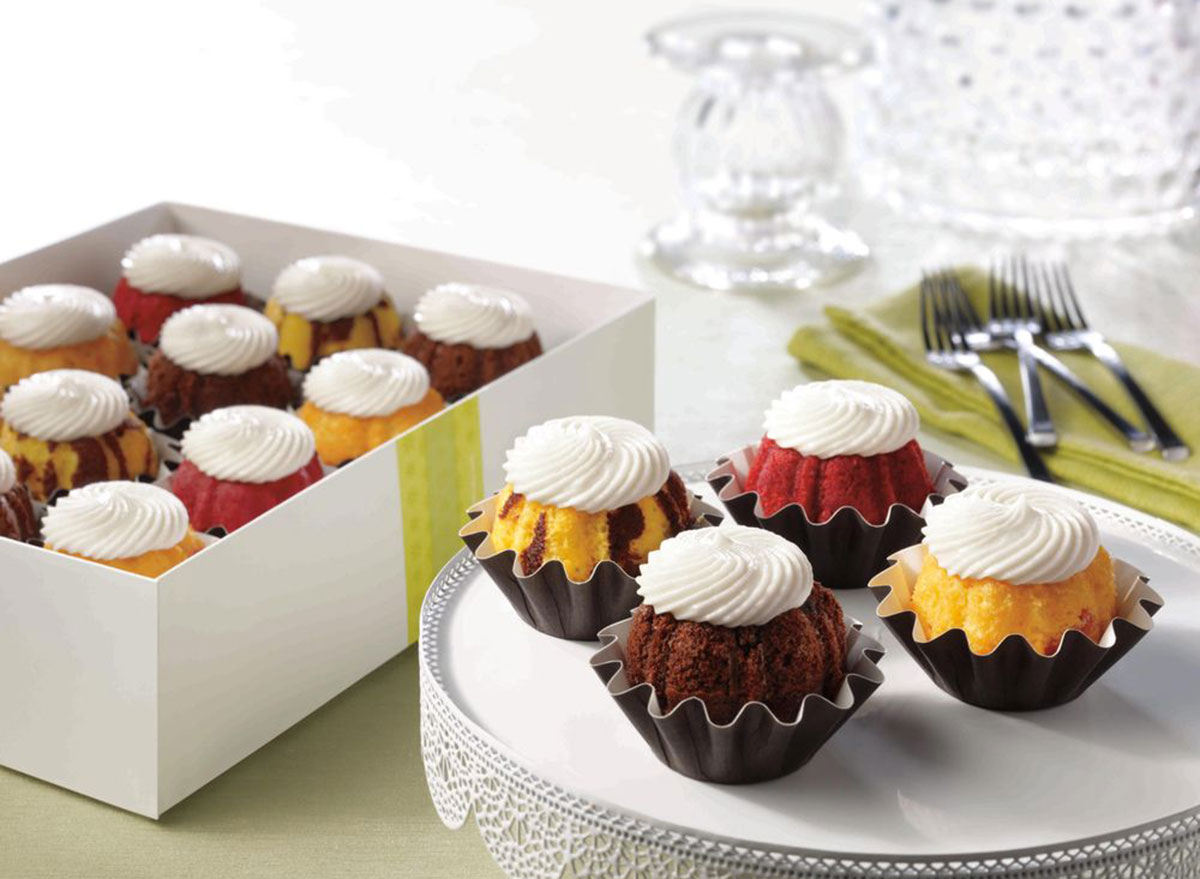 Living up to its name, Nothing Bundt Cakes sells bundt cakes in every shape and size you can imagine, from tiered bundt cakes to bundtlets. The most popular offering is the bite-sized "bundtinis," with the most popular flavors being chocolate chocolate chip, red velvet, and white chocolate raspberry.
CALIFORNIA: Matcha Cake at Cream Pan Bakery in Tustin and Fountain Valley
It's no secret that California has stellar matcha products, ranging from lattes to (you guessed it!) cakes. Located in Orange County, Cream Pan Bakery is "influenced by French and Japanese baking methods" and the light, fluffy matcha cake isn't to be missed.
COLORADO: Vanilla Cake with Bavarian Filling at Little London Cake Shoppe in Colorado Springs
Beloved by locals and tourists alike, Little London Cake Shoppe also has the distinction of being the only cake shop in Colorado to win the top prize on Cupcake Wars. The majority of the cakes are custom-made for special occasions, but if you're ordering from the regular menu, visitors recommend getting a cake with Bavarian filling.
CONNECTICUT: Double Temptation Cake at DiMare Pastry Shop in Stamford
DiMare's double temptation cake is the stuff of dreams. This three-layer cake includes devil's food, chocolate mousse, and creamy cheesecake.
DELAWARE: Carrot Cake at Sweetopia in Newport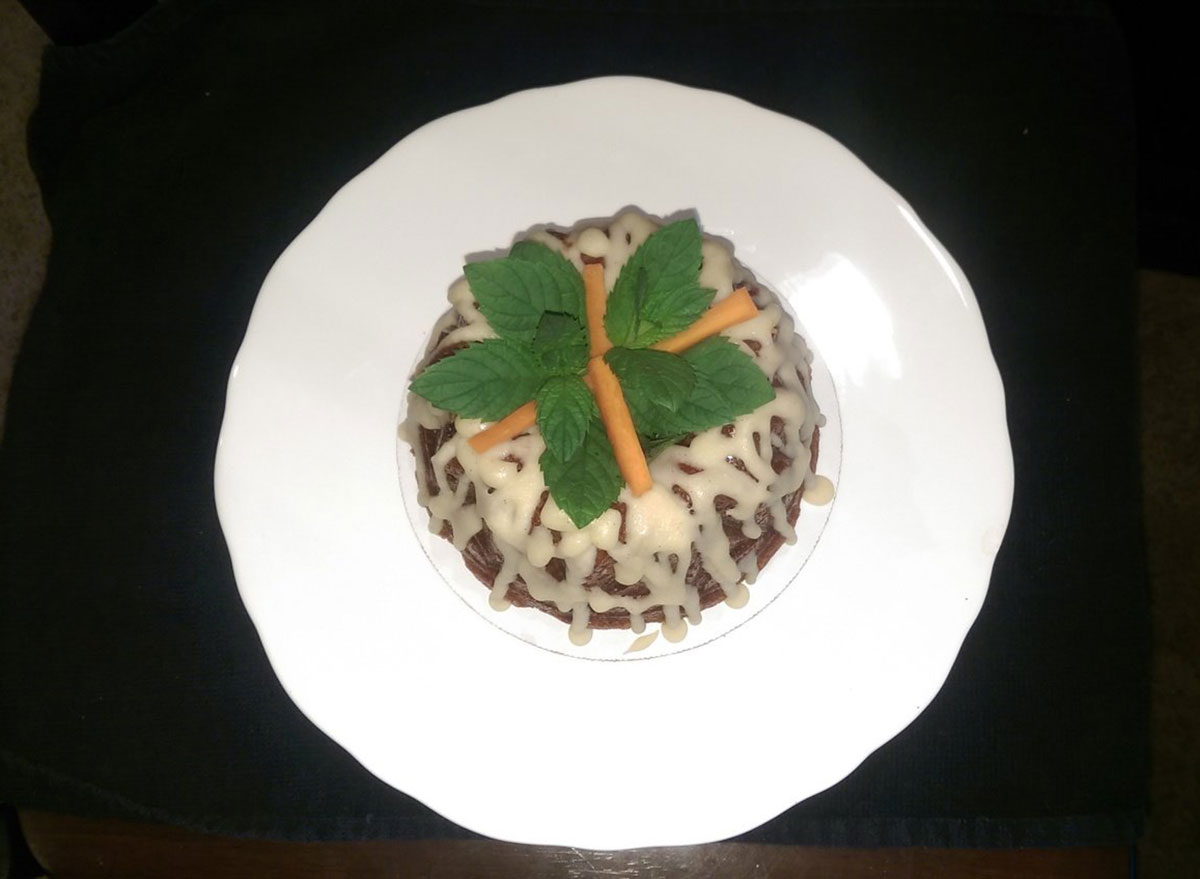 Founded by Nan Marcus in 2016, Sweetopia ships gluten-free cakes and other baked goods all over the country. Customers nationwide rave about the customer service and are especially fond of the shop's carrot cake. (You'd never guess, but it is gluten-free!)
FLORIDA: Key Lime Cheesecake at Floribbean Flo's in Sarasota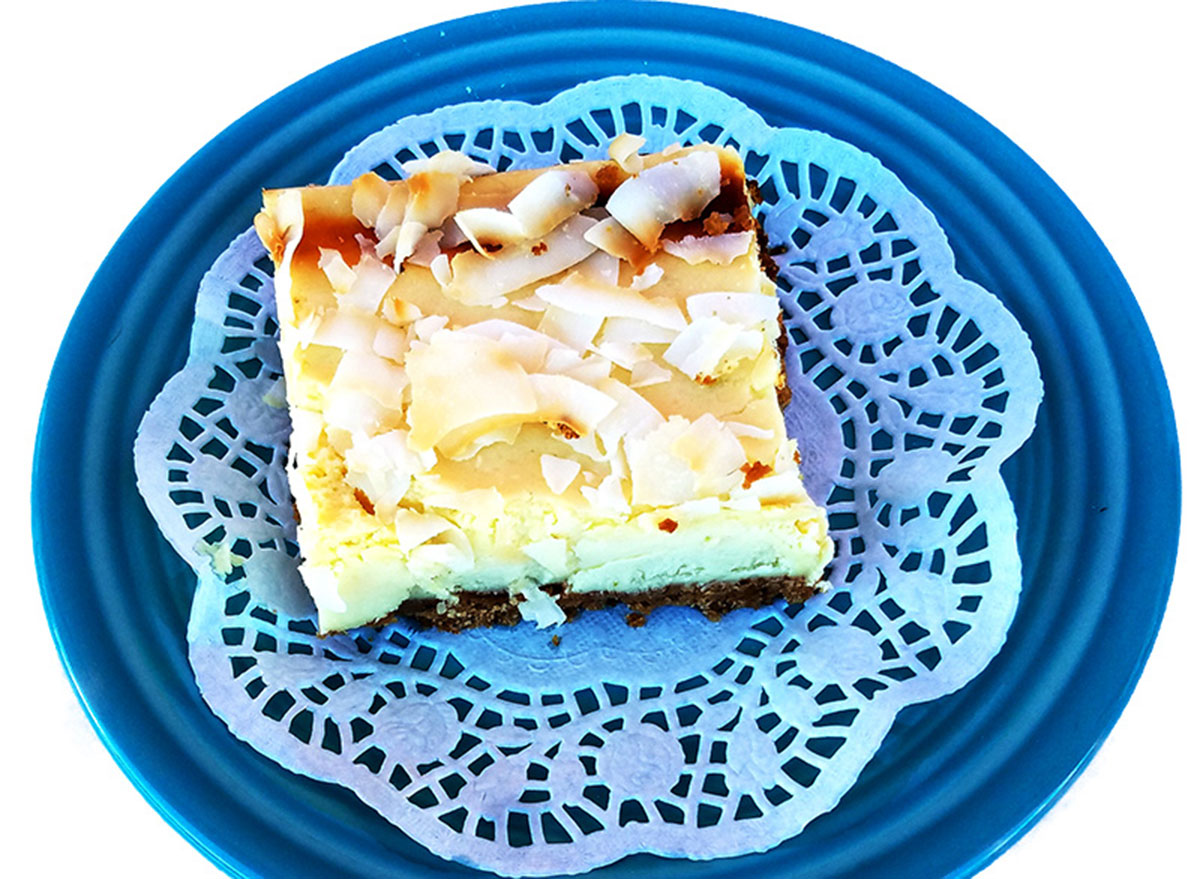 Floribbean Flo's is best known for its key lime pie, made with a hand-made graham cracker crust and all-natural custard. Although the pie gets the most attention, be sure to try the key lime cheesecake. You won't regret it.
GEORGIA: Caramel Cake at Rhodes Family Baker in Atlanta
The caramel cake at Rhodes Family Bakery, which has been around since 1930, is iconic both statewide and nationwide. The Food Network has declared it the best cake in all of Georgia. The cake is still made using the same recipe from 90 years ago—after all, why mess with perfection?
HAWAII: Japanese Cakes at Patisserie La Palme D'Or in Honolulu
The Japanese cakes at Patisserie La Palme D'Or are known for being delicate, light, and not too sweet. The beloved Japanese strawberry shortcake is a must, and regulars recommend getting a jelly drink while you're there.
IDAHO: Lemon Torte at Granny C's Bakery in Boise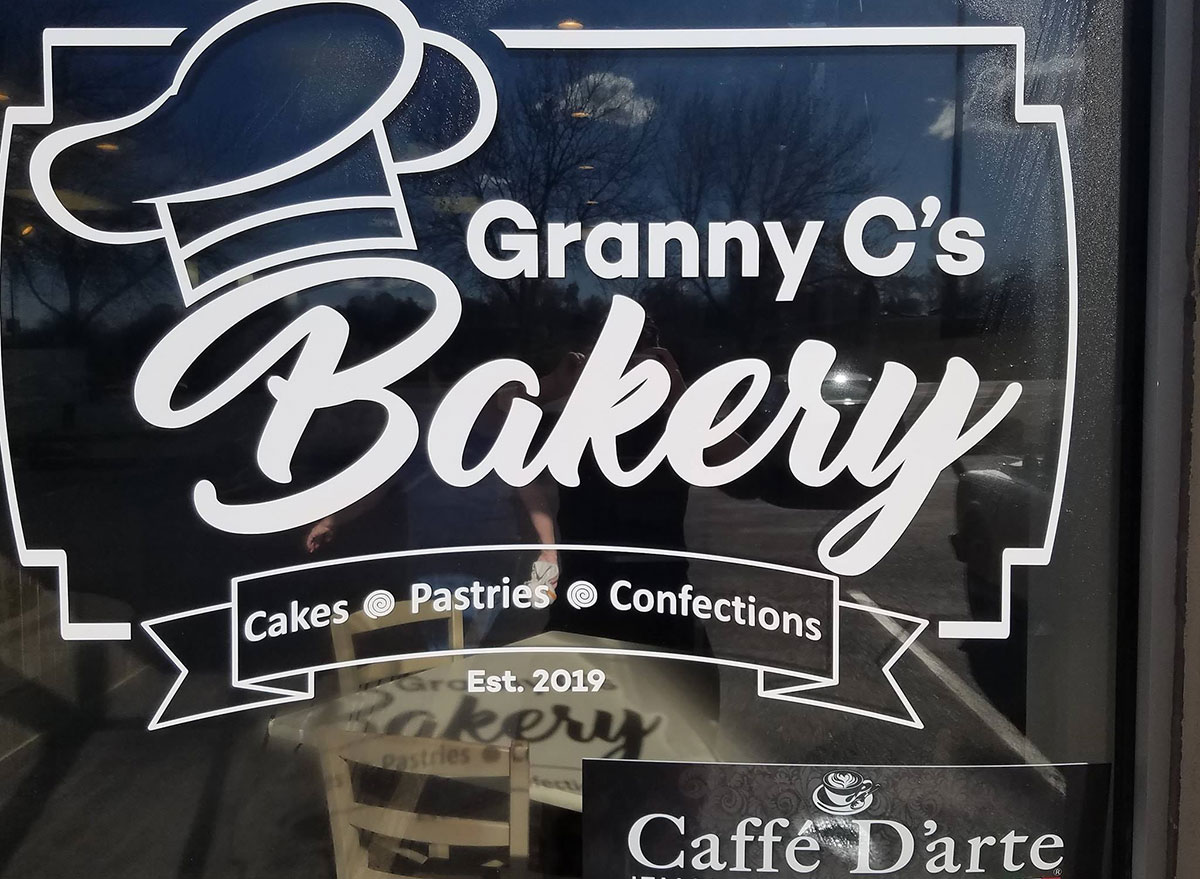 Idahoans report traveling for over an hour to stock up on sweets at this charming family-owned bakery. The lemon torte is a favorite on the cake menu. If you have a canine companion, don't forget to bring them a cupcake!
ILLINOIS: J'ard Cakes at Cake Sweet Food in Chicago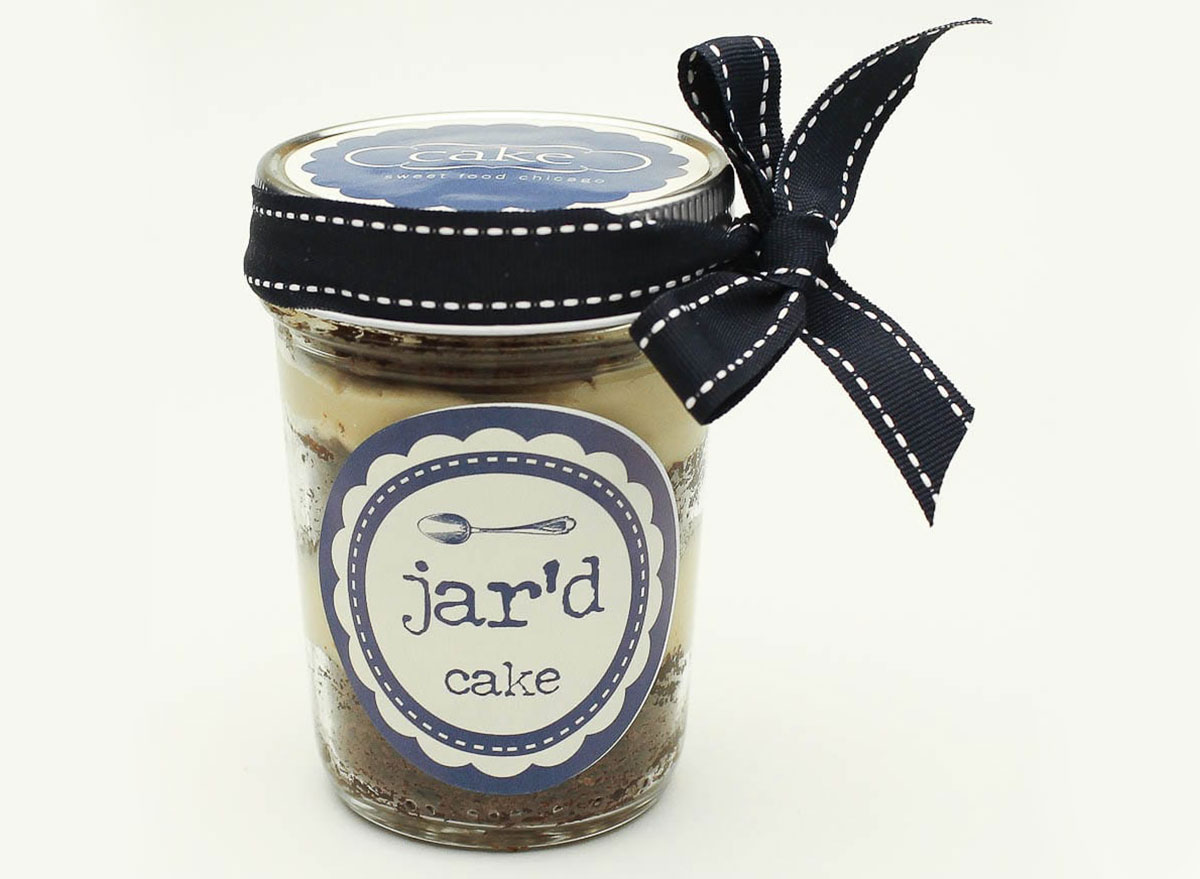 For something a little different, try Cake Sweet Food's Jar'd Cakes. Made to perfection in an Instagrammable mason jar, they're available in four mouthwatering flavors. Jar'd Cakes make excellent gifts, too.
INDIANA: Gwendolyn's Famous Earl's Court Chocolate Cake at Cake Bake Shop by Gwendolyn Rogers in Indianapolis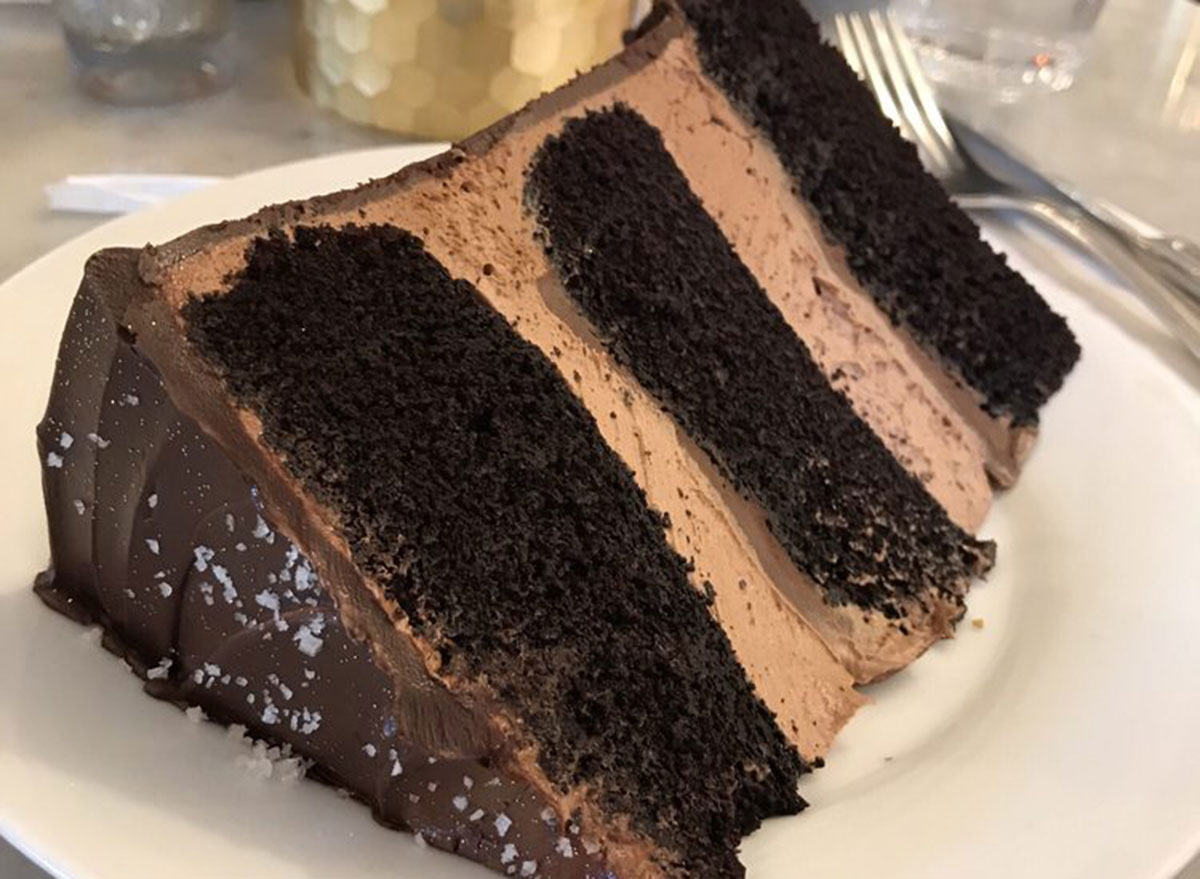 Gwendolyn Rogers' seriously decadent three-layer Earl's Court Chocolate Cake is famous worldwide. Celebrities including Dick Van Dyke, Ina Garten, Elton John, Justin Timberlake, and Allison Janney are among the people who Rogers has baked this cake for in her Indianapolis shop.6254a4d1642c605c54bf1cab17d50f1e
IOWA: Cake Pops at Candle Ready Cakes in Dubuque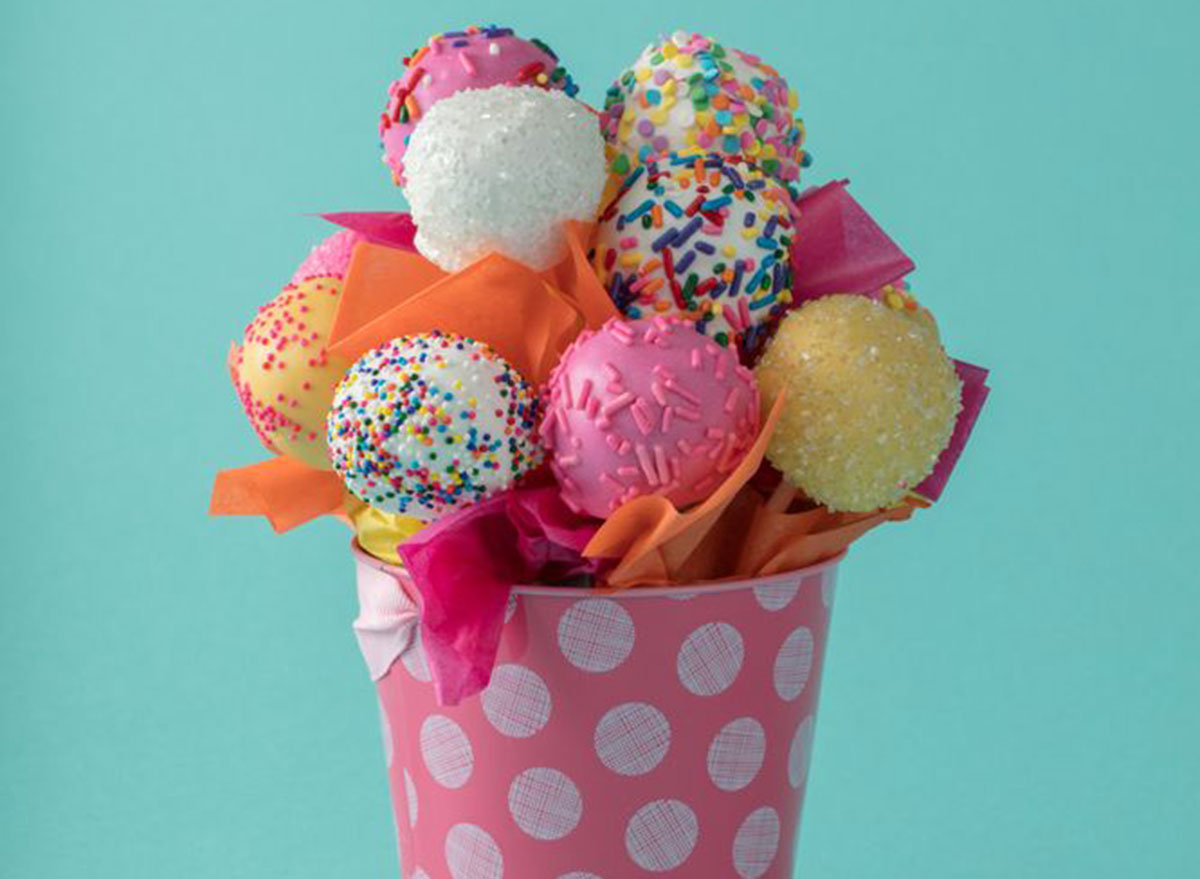 Rather than a standard slice of cake, mix things up with a cake pop. Candle Ready Cakes changes up the themes and colors every single week, so you never know exactly what flavors will be available. You can rest assured that they'll satisfy your sweet tooth.
KANSAS: Red Velvet Cake at Augustine's Bakery in Hays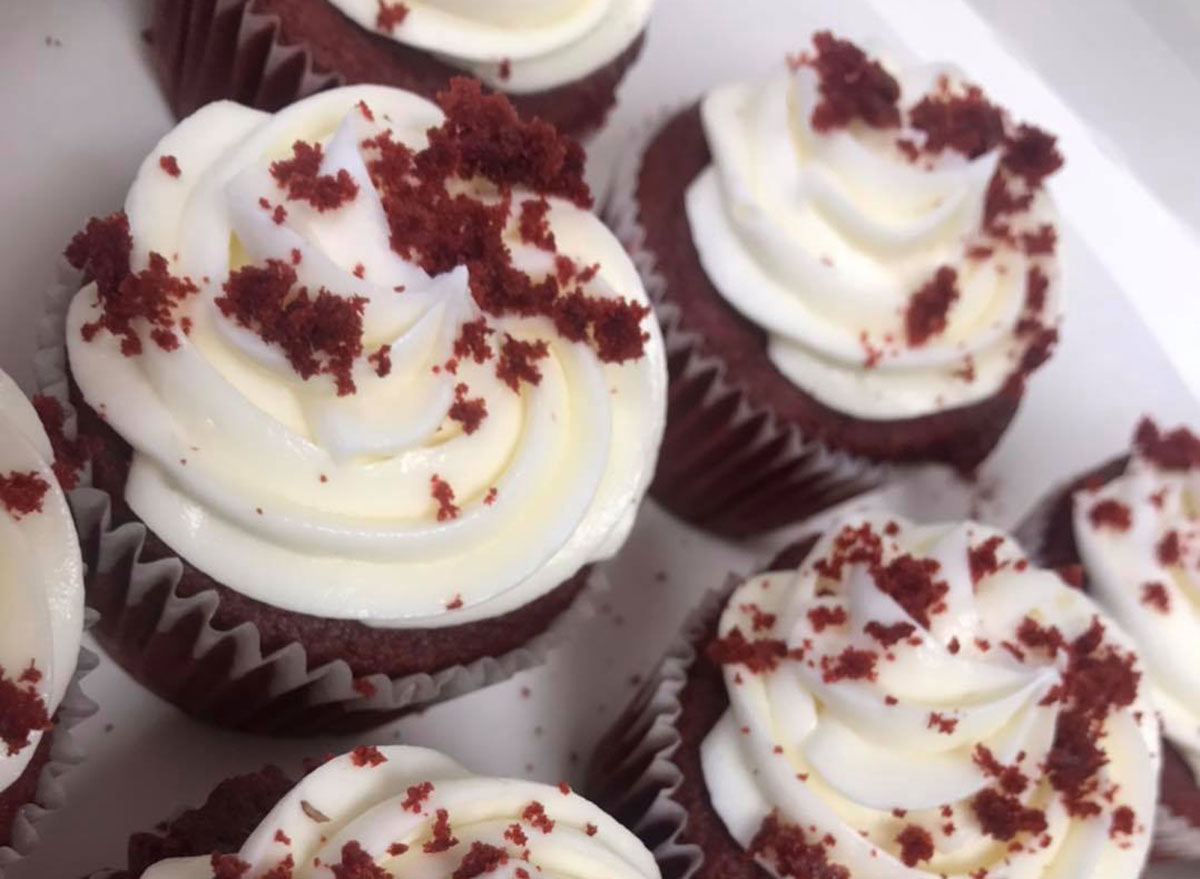 The unofficial slogan of Augustine's Bakery is "life is short, eat dessert first." (We couldn't agree more.) "Cakes are always moist and the frosting is amazing," raved one happy customer.
KENTUCKY: Pineapple Butter Cake at Mert's Cakes in Louisville
"You will have a new favorite cake after trying this bakery," one customer wrote, even adding that they'd bet their house on it. Another local strongly recommends trying the pineapple butter cake, writing that "it sounds odd, but it's delicious."
LOUISIANA: Funfetti Cake at Bittersweet Confections in New Orleans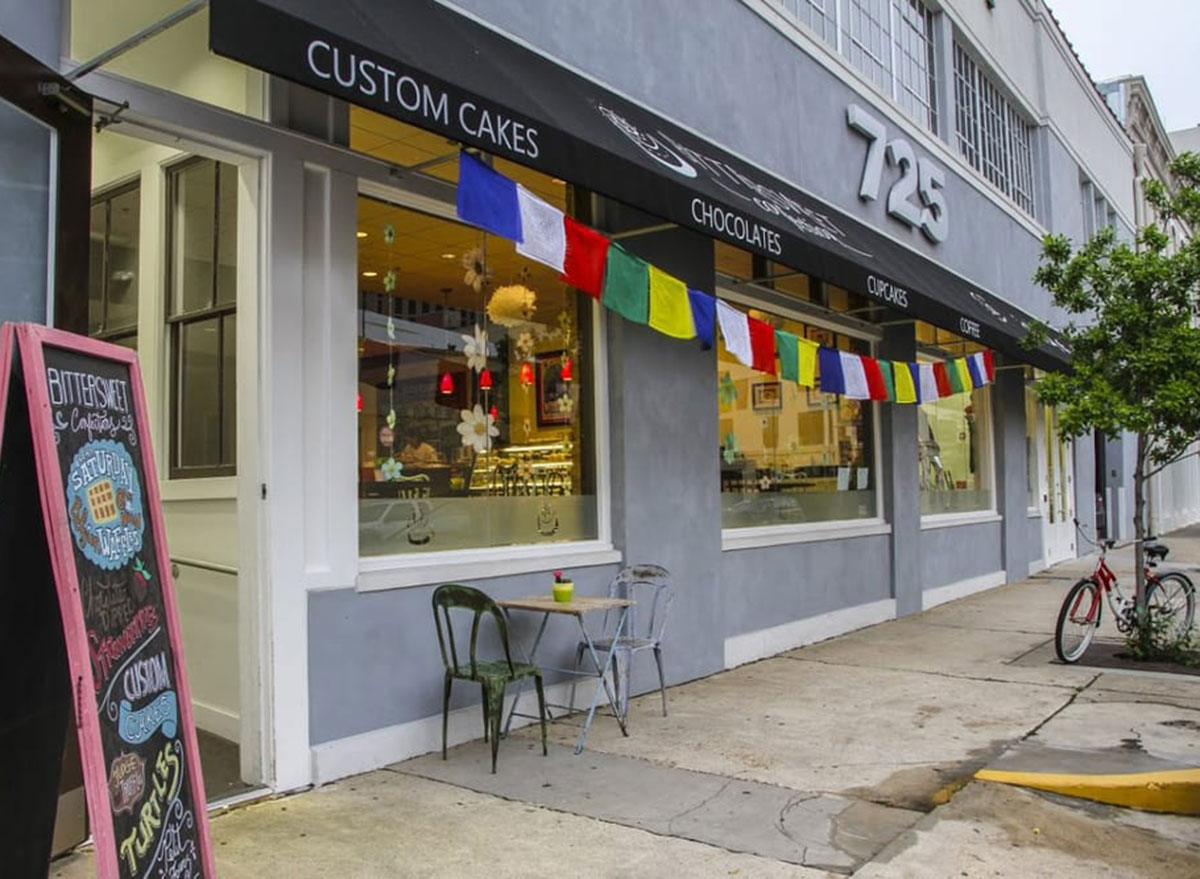 "I wish I could add more stars to this review!" a New Orleans local gushed after their first experience with Bittersweet Confections' cake. Relive your childhood with the gorgeous funfetti cake.
MAINE: Lemon Chambord at Beach Pea Baking Co. in Kittery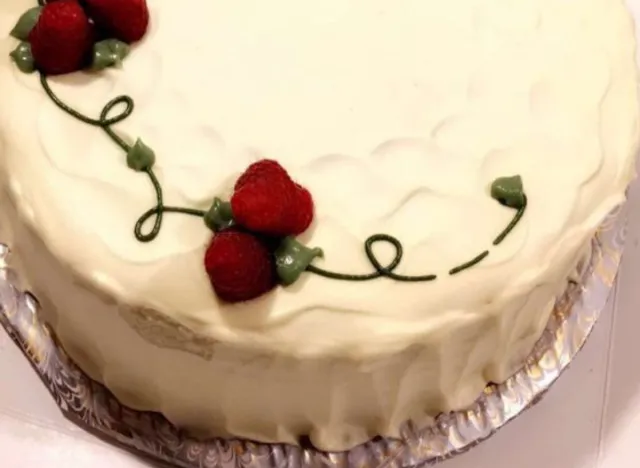 Locals can't get enough of the handcrafted sweets from this Kittery bakery, which are largely made from local ingredients. The lemon Chambord cake is especially popular.
MARYLAND: Rita's Delight at Desserts by Rita in Havre De Grace and Ocean City
A top seller at this popular bakery for four decades, Rita's Delight is a yellow cake layered with vanilla custard and pineapple, frosted with fresh whipped cream, and finished off with a coconut garnish.
MASSACHUSETTS: Cheesecake at 7ate9 Bakery in Somerville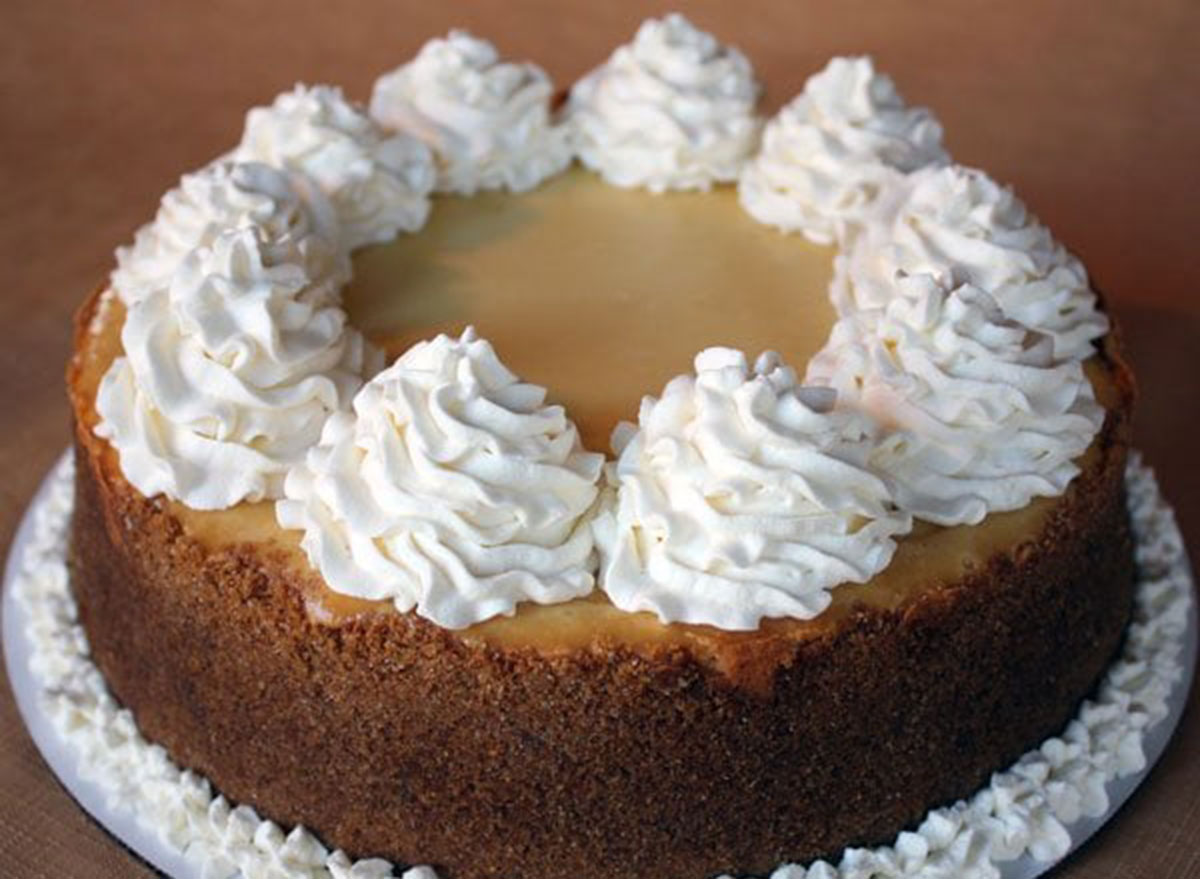 "Boston's Best Cheesecake!" boasts 7ate9 Bakery. But don't take their word for it (after all, they're probably a little biased). Reviewers rave about the wide variety of cheesecakes, describing them as "fluffy and light" without sacrificing the rich flavor that makes cheesecake so delicious. "With every flavor, the lemon has a tart bite, the chocolate is rich like biting into a chocolate bar and the cookies and cream has chunks of cookies," one reviewer wrote.
In addition to slices and full cakes, the mini cheesecakes are a hit—one reviewer even opted to serve them at her wedding.
MICHIGAN: Chocolate Ho-Ho at Cakes By Stephanie in Monroe
When locals voted on their favorite bakeshops, Cakes By Stephanie took the number one spot. The chocolate ho-ho was named as the standout item thanks to its homemade ganache.
MINNESOTA: Honeywine Moscato Cake at Thirsty Whale Bakery in Minneapolis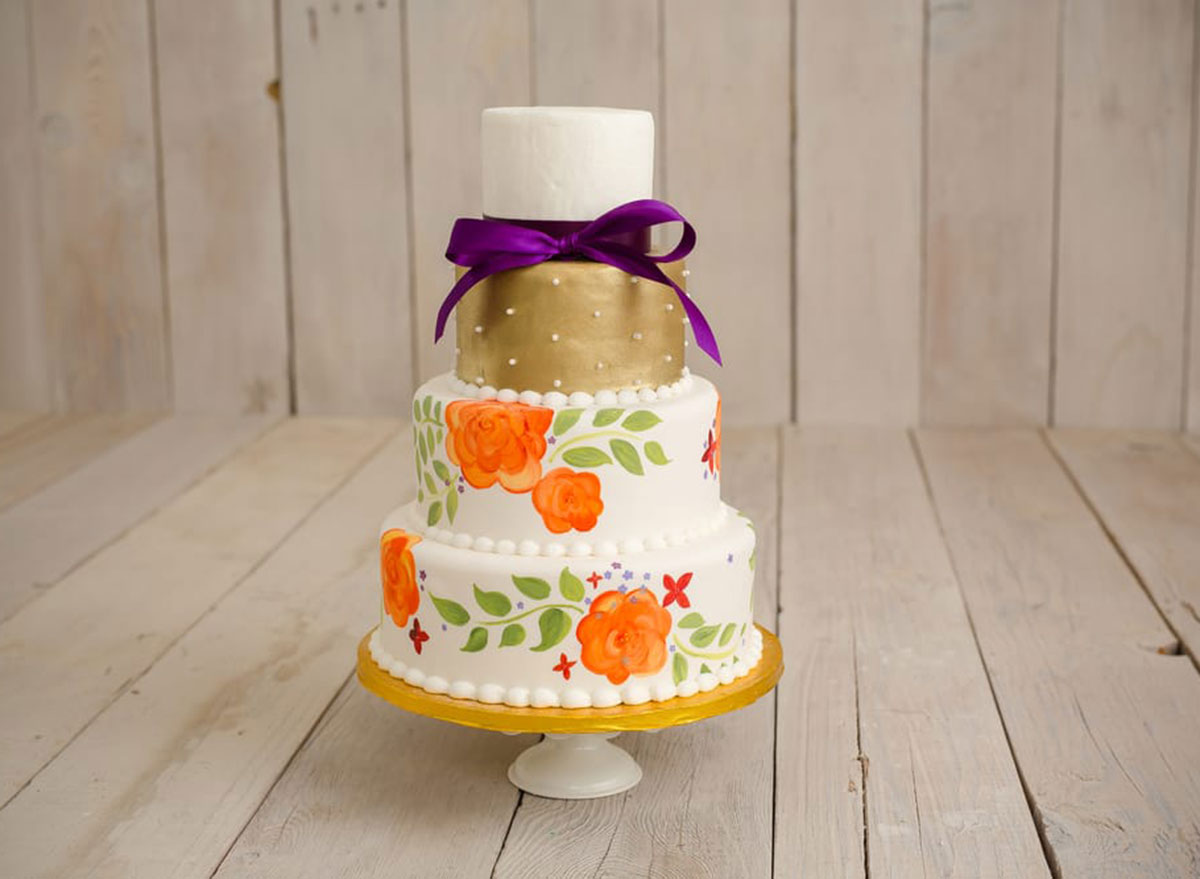 "Have you ever seen a cake that's better looking than most people? Step into Thirsty Whale, and you'll feast your eyes on dozens of them," City Pages Minneapolis declared. That's certainly a tough reputation to live up to, but this bakery succeeds. Every item on the cake menu is tempting, but the honeywine Moscato is truly something special and not something you'd find at many other places.
MISSISSIPPI: Custom Themed Cakes to Order at Campbell's Bakery in Jackson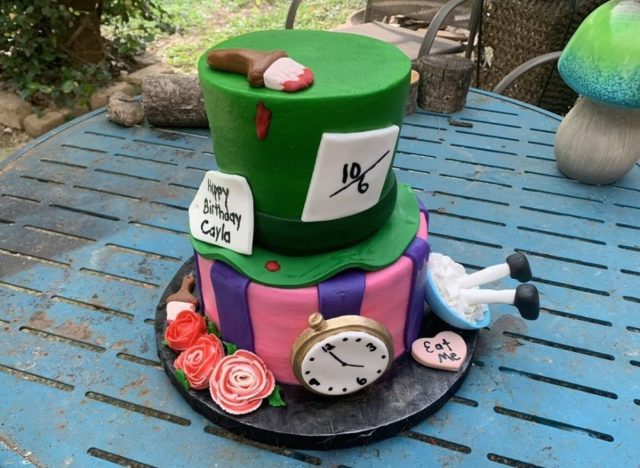 The mere talent that drips from the made to order cakes at Campbell's Bakery will 100% make your mouth water. If you have any events or celebrations in your future, you should absolutely give this creative little bakery a call to make your cake dreams come true.
MISSOURI: Pound Cake at Nathaniel Reid Bakery in St. Louis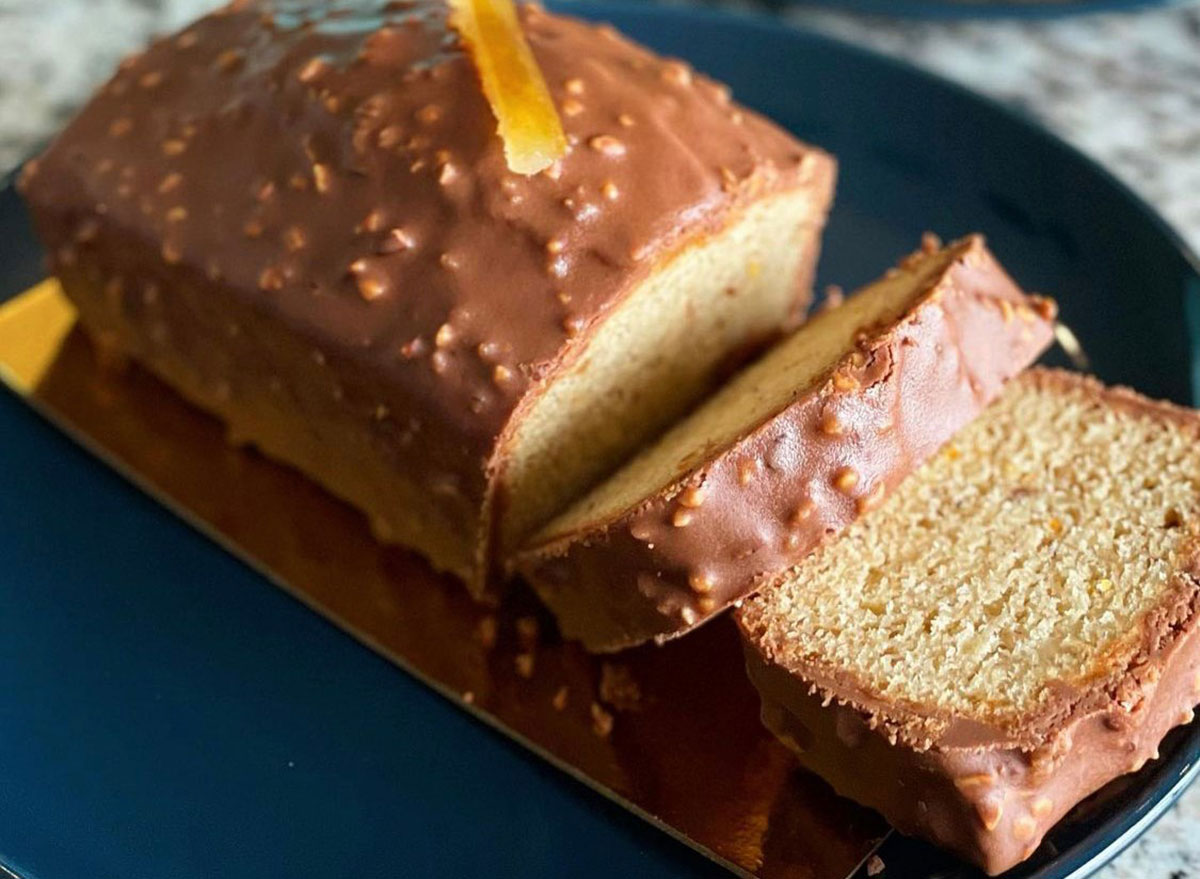 It's no surprise that the confections baked by Nathaniel Reid—named one of the top 10 pastry chefs in America by Dessert Professional Magazine—are wildly popular among locals and visitors. Try the pound cake, and if you want a little extra flavor add one of the many jams on the menu.
MONTANA: Lemon Huckleberry Cake at Bernice's Bakery in Missoula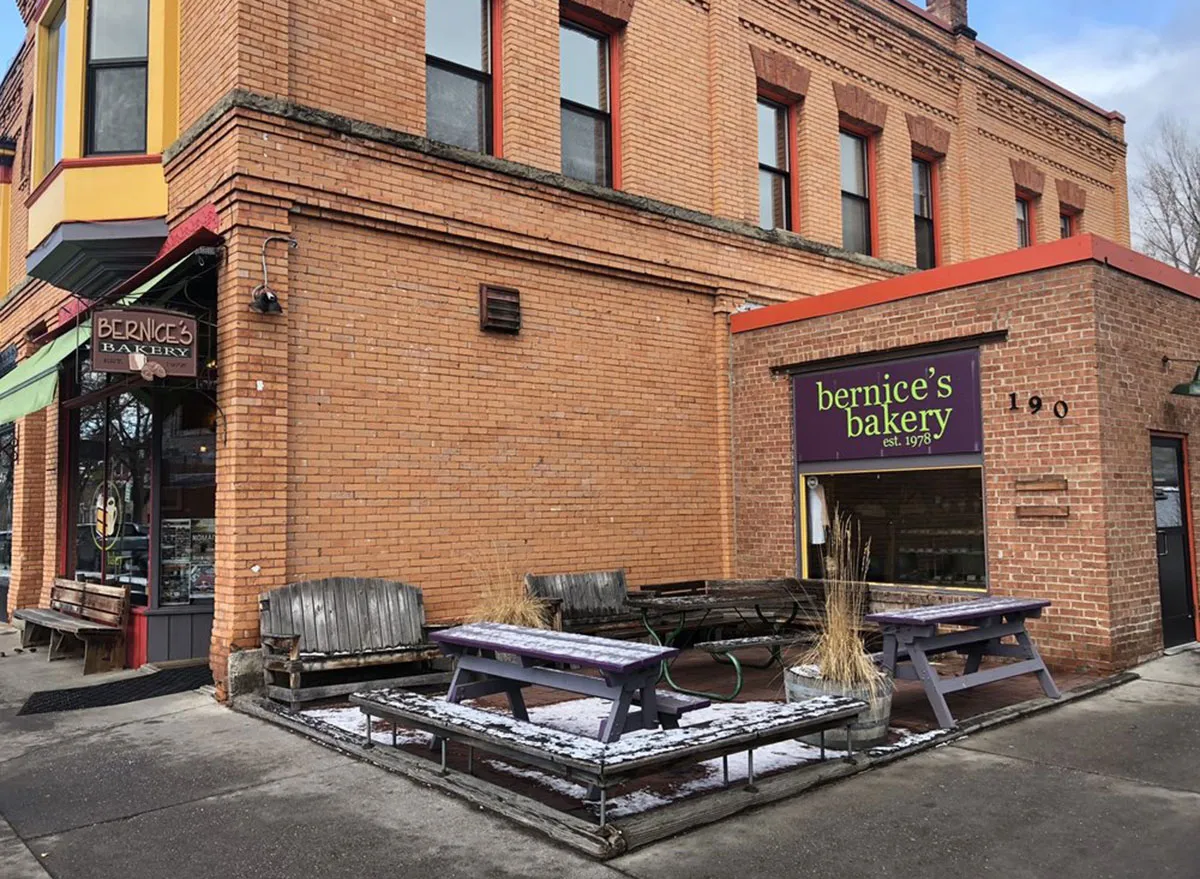 With "a taste of Montana in every bite," this Bernice's Bakery favorite is a lemon-infused white cake filled with Huckleberry purée and frosted with lemon-infused Bernice's buttercream. One reviewer who ordered it for a birthday celebration noted that the cake was "moist and fresh" and was a hit among everyone in attendance.
NEBRASKA: Lemon Raspberry Cake at Rabbit Hole Bakery in Lincoln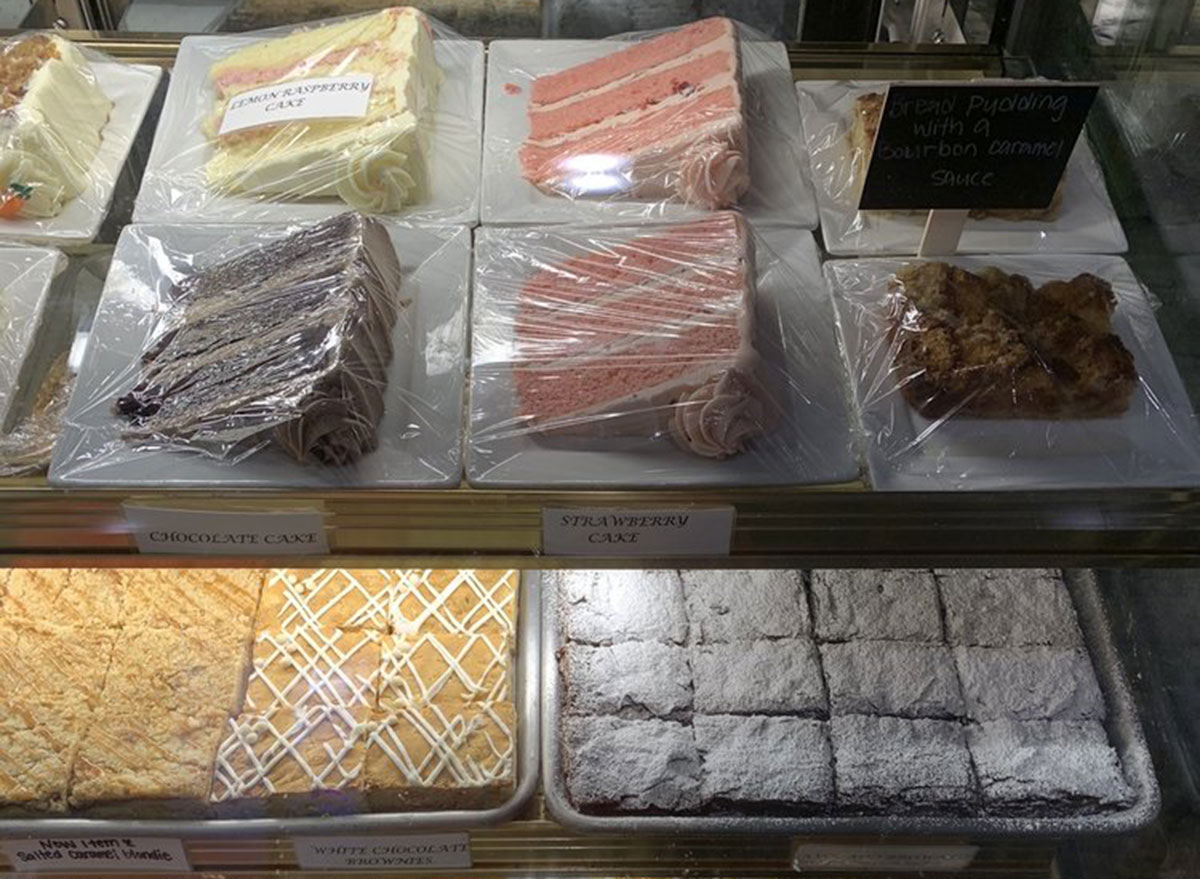 Step into this wonderland of sweets and order a slice of lemon raspberry cake. This flavor is one of Rabbit Hole's specialties and after one bite you'll see why.
NEVADA: Tiramisu Cheesecake at The Cheesecake Baker in Las Vegas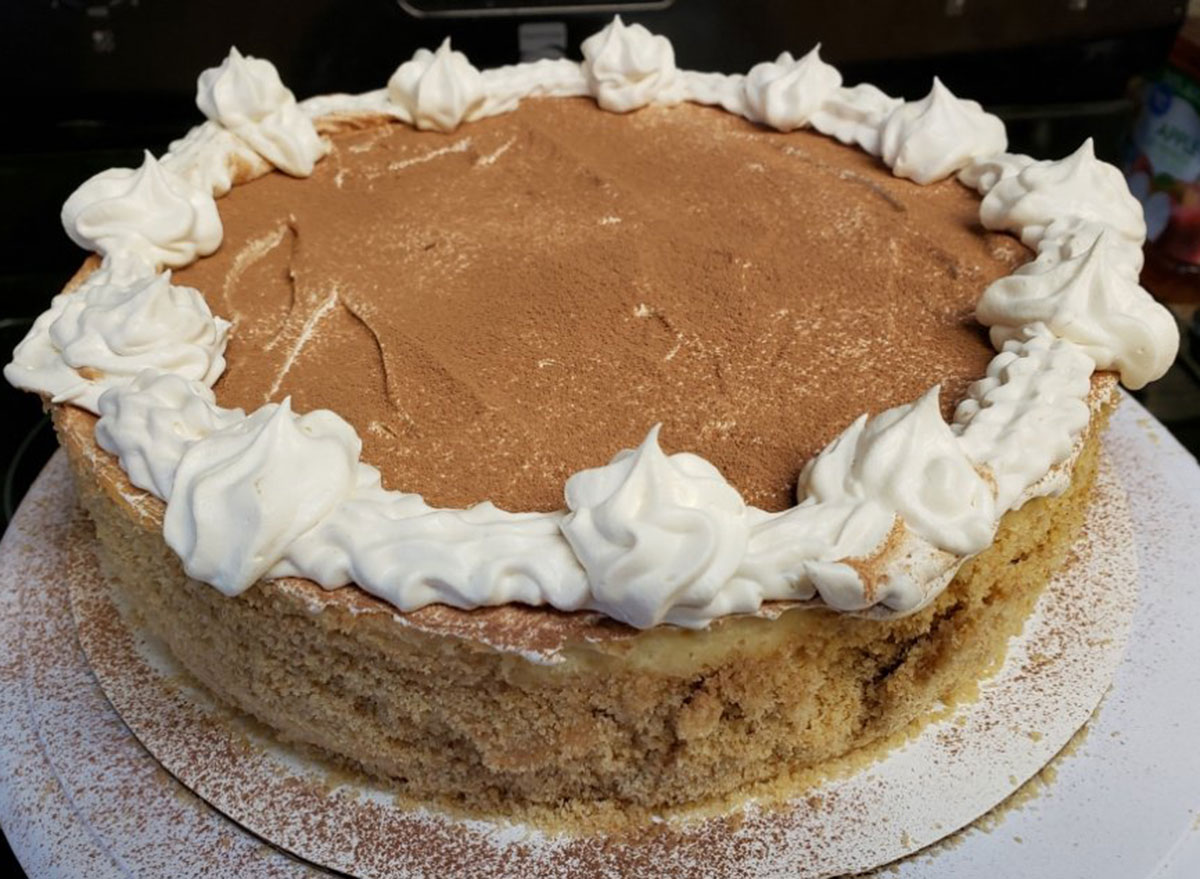 Although the strawberry cheesecake appears to be the most popular at The Cheesecake Baker, go for the tiramisu flavor if you're looking for something a little different.
"I wanted something different and he definitely came through for us," wrote a reviewer who surprised his wife with the tiramisu cheesecake for her birthday.
NEW HAMPSHIRE: Custom Sponge Cake at Bearded Baking Co. in Manchester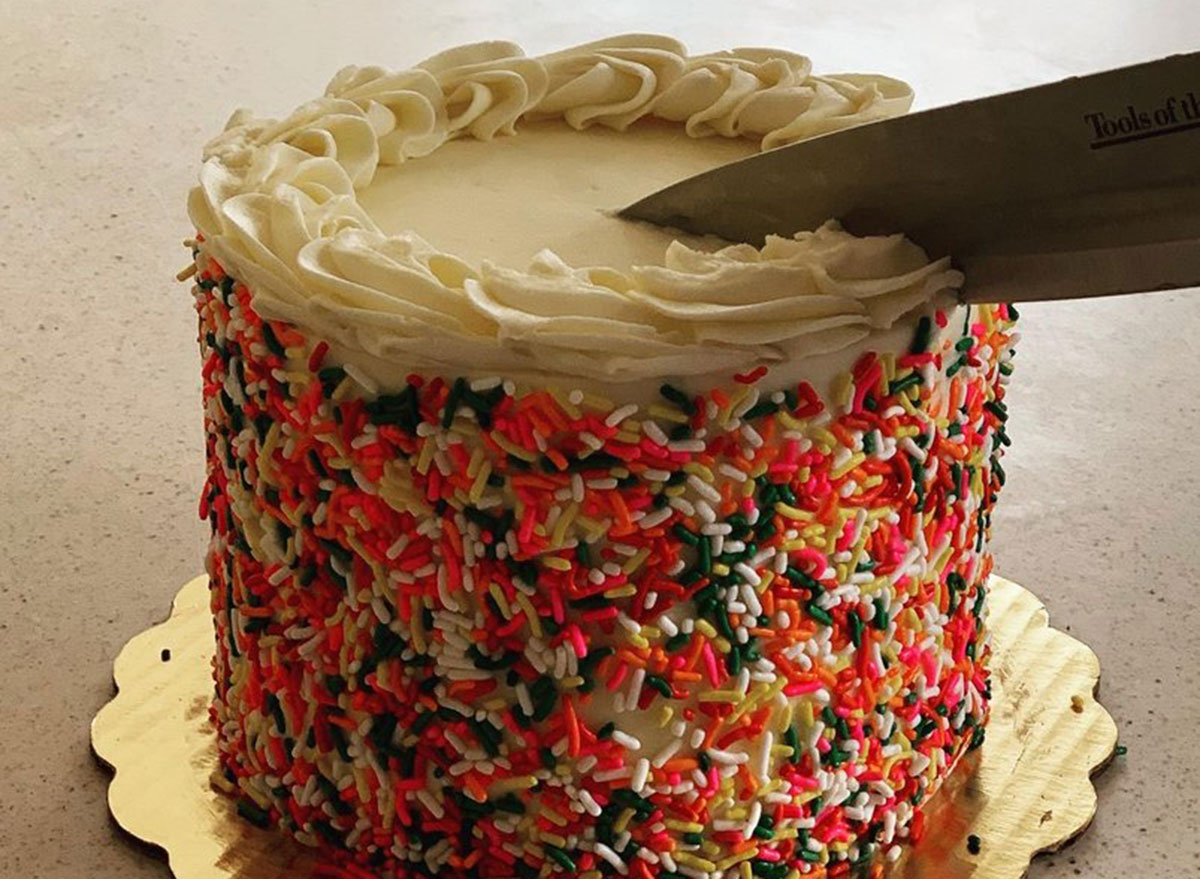 In addition to wedding cakes, Bearded Baking Co. is known for making incredible custom sponge cakes. You can choose from a variety of fillings, frostings, fruits, mousses, and decorations and you'll end up creating the cake of your dreams.
NEW JERSEY: Salted Cashew Caramel Tart at the Artist Baker in Morristown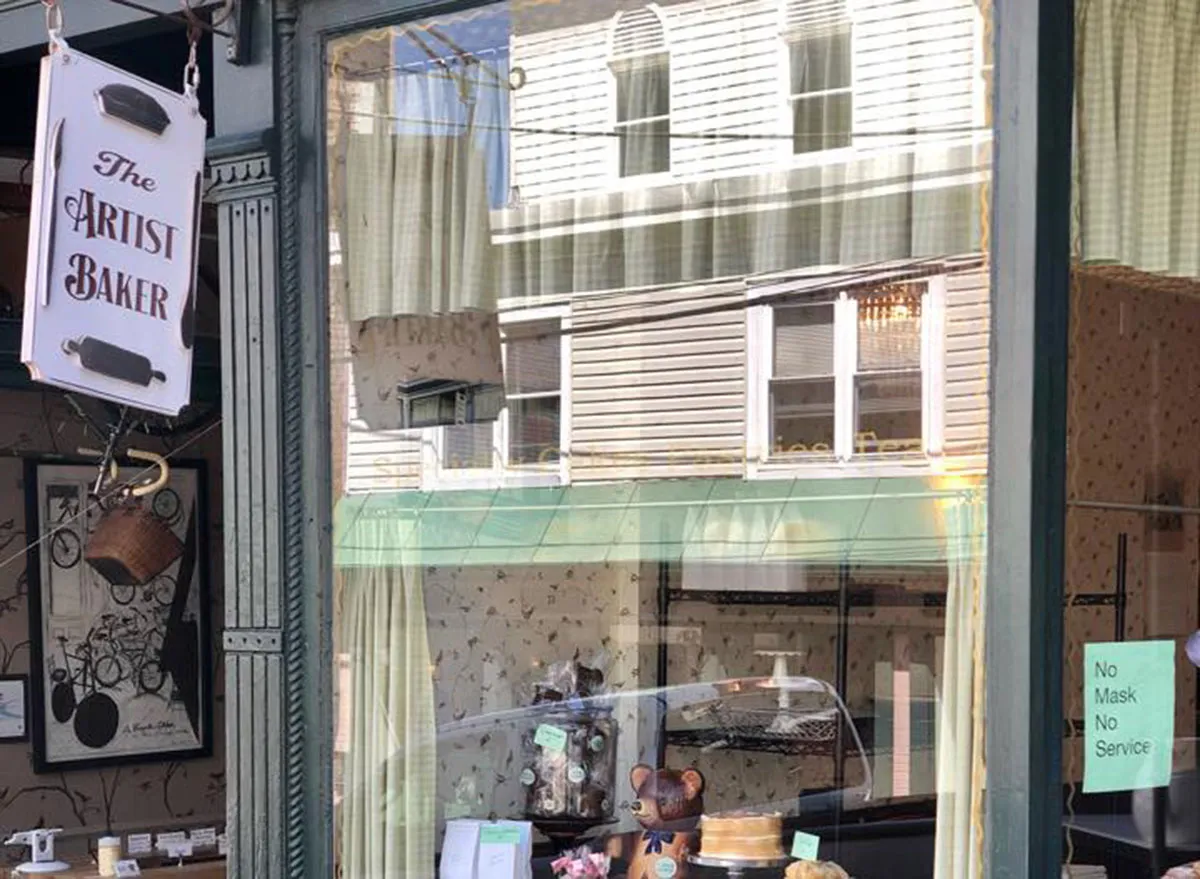 The Artist Baker is known for its whimsical and creative custom-made cakes. If you're just stopping by for a slice, you can't go wrong with the salted cashew caramel tart.
NEW MEXICO: Mocha Dawn Torte at Chocolate Maven in Santa Fe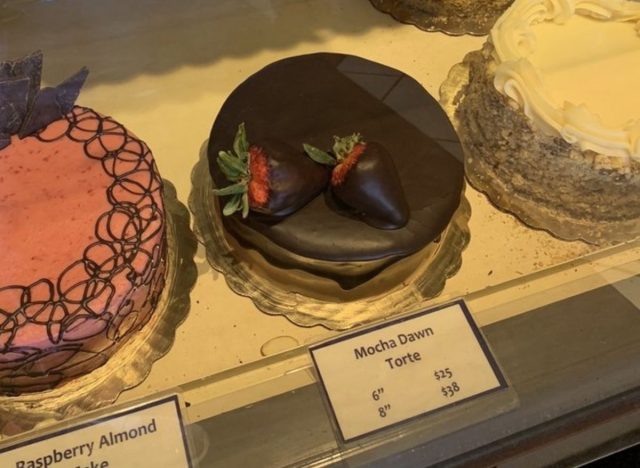 "Best place in Santa Fe to order really delicious reasonably priced cakes!" declared one reviewer. The spot is called Chocolate Maven for a reason, so take advantage of its amazing chocolate by indulging in the mocha dawn torte, a dark chocolate cake iced with mocha buttercream frosting and dark chocolate ganache. Chocolate-covered strawberries are the delicious finishing touch.
NEW YORK: Brooklyn Blackout at Ladybird Bakery in Brooklyn
A Brooklynite described Ladybird Bakery's three-layer dark chocolate cake as "life-altering." Enough said!
NORTH CAROLINA: Pink Lemonade Cake at Maxie B's Bakery & Dessert Cafe in Greensboro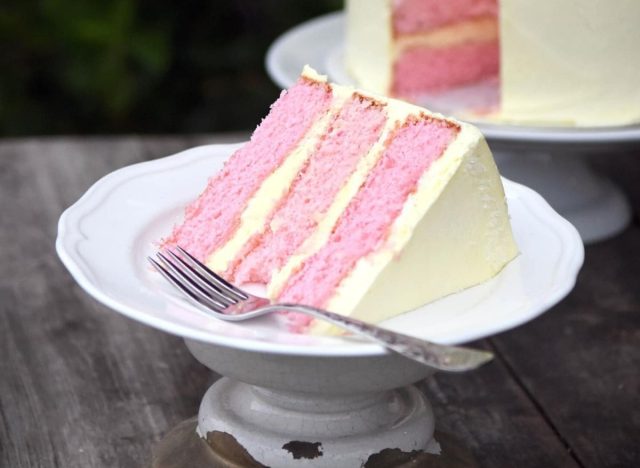 "Maxie B's is the best cake in Greensboro hands down!" a local reviewer wrote. She recommended the pink lemonade cake in particular: "It's just such a pretty cake with its bright pink layers and yellow buttercream with sparkling sugar crystals."
NORTH DAKOTA: Lemon Curd Layer Cake at Nichole's Fine Pastry in Fargo
Named the best cake in North Dakota by the Food Network, it would be a sin to skip the lemon curd layer cake at Nichole's Fine Pastry if you ever find yourself in Fargo.
OHIO: Topsy Turvy Cakes at Michael Angelo's Bakery in Broadview Heights
"This dreamy establishment is better than anything we have had in Manhattan, New York, anywhere in California or along the coast of New England," one reviewer wrote. Another customer described it as a place where "your wildest cake dreams come true."
The topsy turvy cakes are certainly the bakery's dreamiest. Made from fondant, the cakes are adorned with edible stars, gems, and bows.
OKLAHOMA: Chocolate Strawberry Cake at Rosebeary's Bakery in Oklahoma City
It's a family affair at Rosebeary's Bakery where "Wedding Cake Wars" winner Janet Rosebeary's daughters often help out on the weekends. A favorite is the chocolate strawberry cake that has chocolate mousse in between the layers. Sign us up!
OREGON: Boccone Dolce at Papa Hadyn in Portland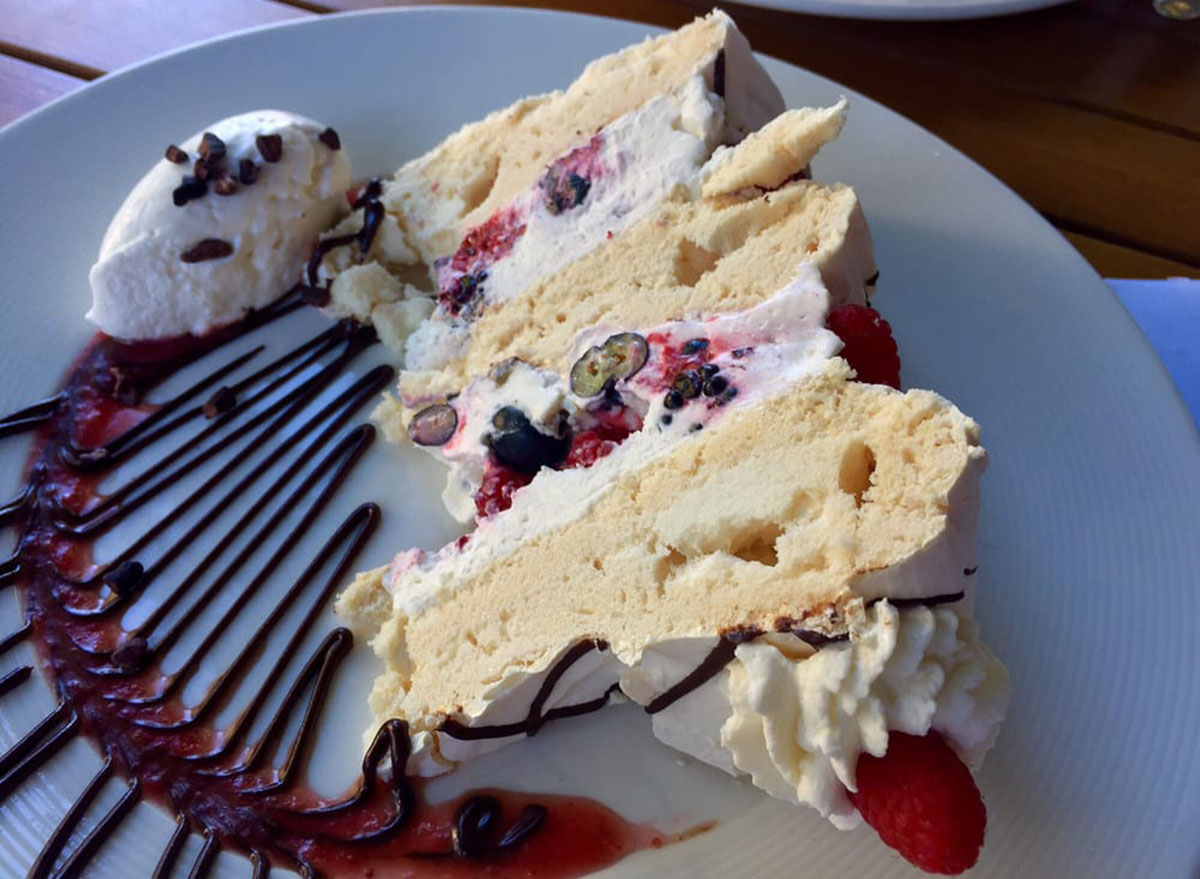 The desserts at Papa Hadyn's are legendary in the Pacific Northwest. The signature cake, the Boccone Dolce, is a gorgeous and delicious French meringue drizzled with semi-sweet chocolate, whipped cream, and seasonal fruit.
PENNSYLVANIA: Sweet Potato Cheesecake at Sweet Jazmine's in Berwyn
This Pennsylvania mainstay has been featured on The Rachael Ray Show and is a local favorite thanks to the delicious confections baked by Kimberly Davis Cuthbert, who was trained at the Culinary Institute of America.
Sweet Jazmine's is known for its cheesecakes and, even if sweet potatoes aren't usually your favorite, you'll be deliciously surprised. "This sweet potato cake, while embracing the spices familiar to [Thanksgiving] pies, also had that creamy cheesecake element, that took it to another place, a Versaillian place, of decadence," wrote one reviewer who was initially skeptical of the unique combination of flavors.
RHODE ISLAND: Strawberry Shortcake at Bake. Eat. Love in Pawtucket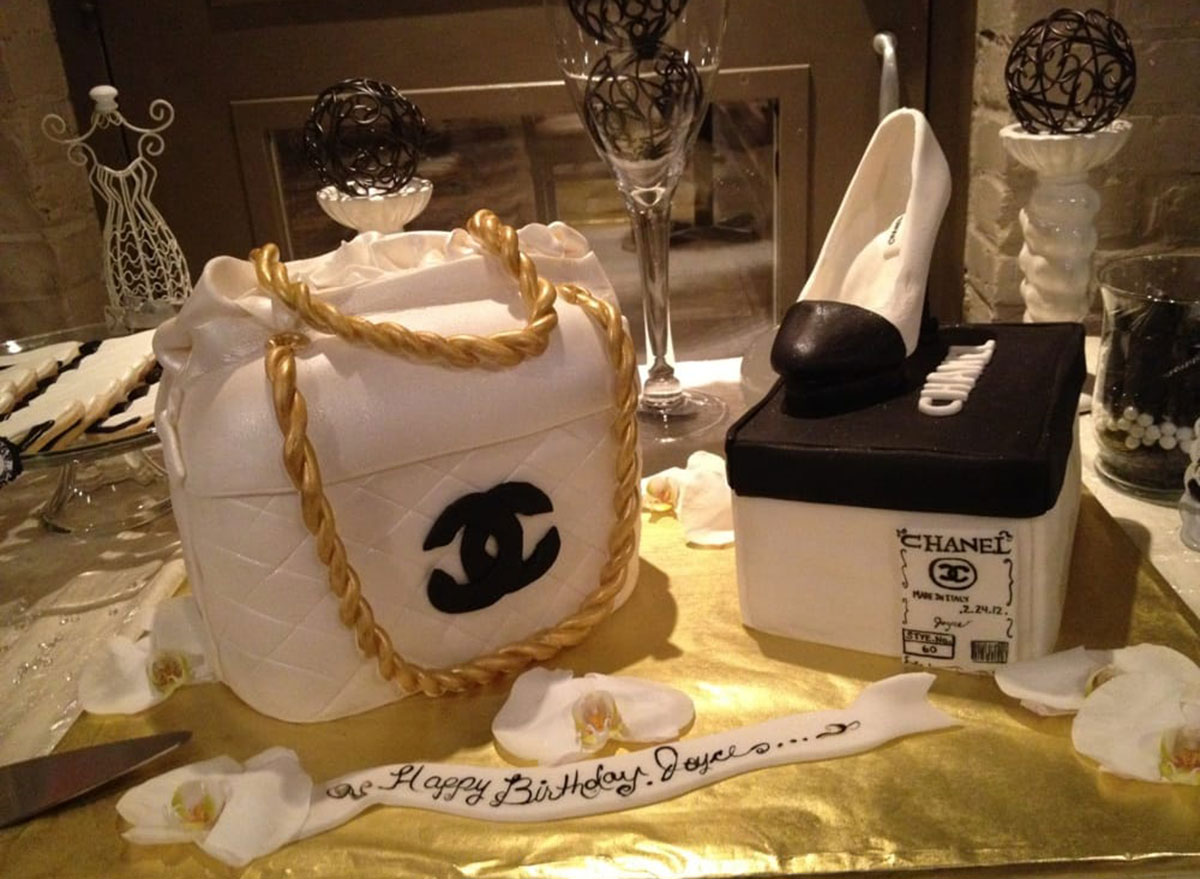 Crystal Sparkman is both the owner and chef of Bake. Eat. Love and her designs are to die for. Even if you don't plan on ordering one, you should definitely check out the photos of Sparkman's cakes.
On the regular menu, go for the strawberry shortcake. What better place than Bake. Eat. Love to enjoy this New England staple?
SOUTH CAROLINA: 7-Layer Caramel Cake at Caroline's Cakes in Spartanburg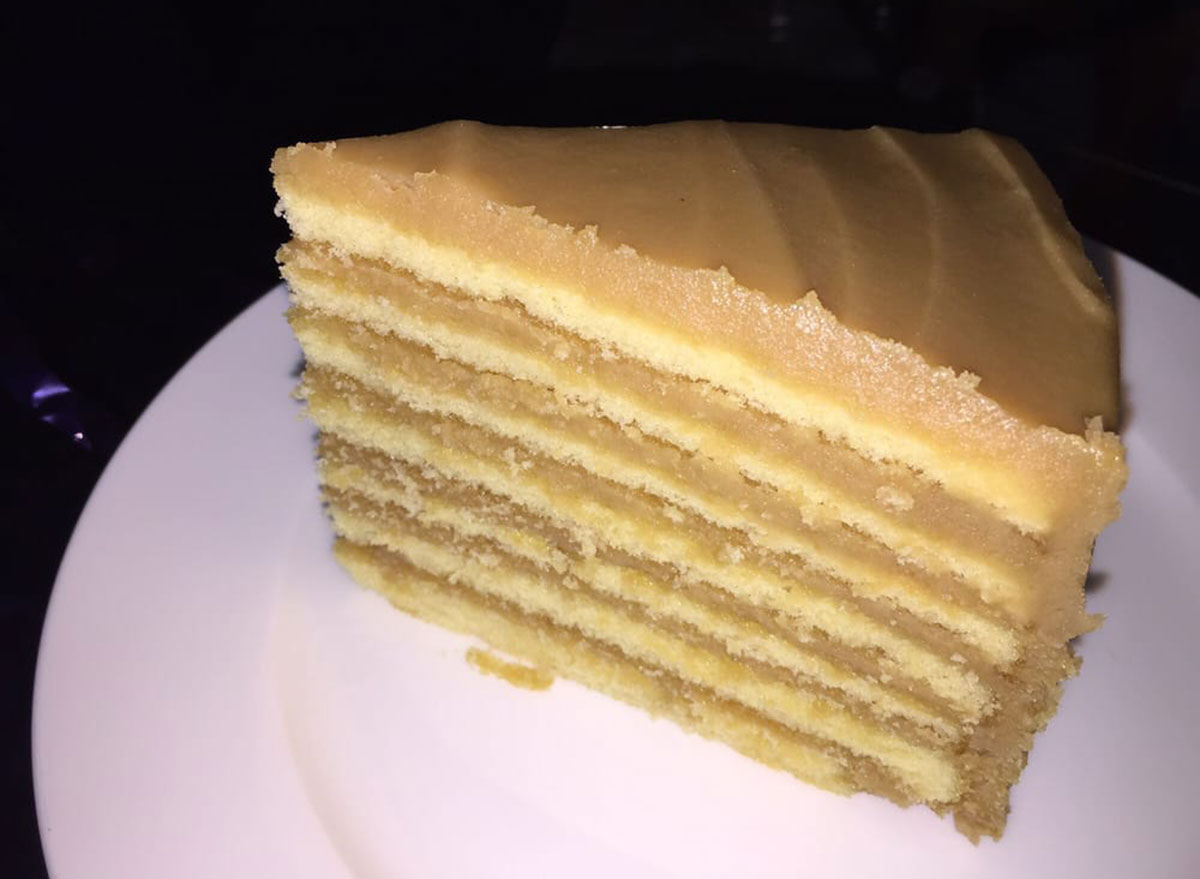 Caroline's Cakes is famous for its 7-Layer Caramel Cake, with customers from as far as Alaska and Hawaii ordering it. Plus, it's been featured as one of Oprah's favorite things. Need we say more?
SOUTH DAKOTA: Chocolate Espresso Cake at Queen City Bakery in Sioux Falls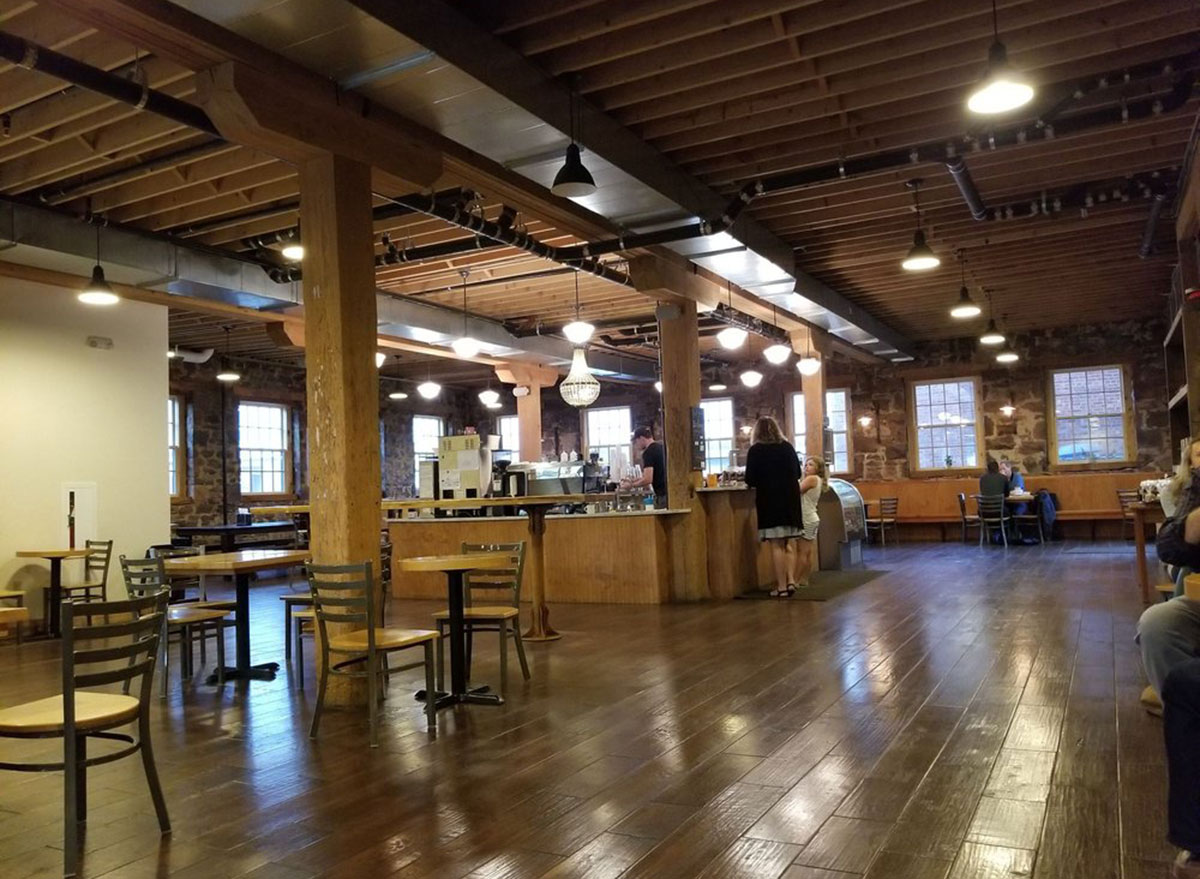 The bakers over at Queen City Bakery makes all their cakes from scratch each day. They particularly pride themselves on their chocolate confections like the chocolate espresso cake.
TENNESSEE: Elvis Cake at Sweet 16th in Nashville
When in Nashville, one can't turn down an Elvis Cake—especially when it's made at one of the most highly regarded bakeries in the city. This two-layer banana cake with peanut butter cream and your choice of white or chocolate cream cheese frosting would surely make Elvis proud. And if you're craving something even sweeter, order the Red Velvet Elvis Cake.
TEXAS: Cake in a Jar at Moonlight Cakes in Bedford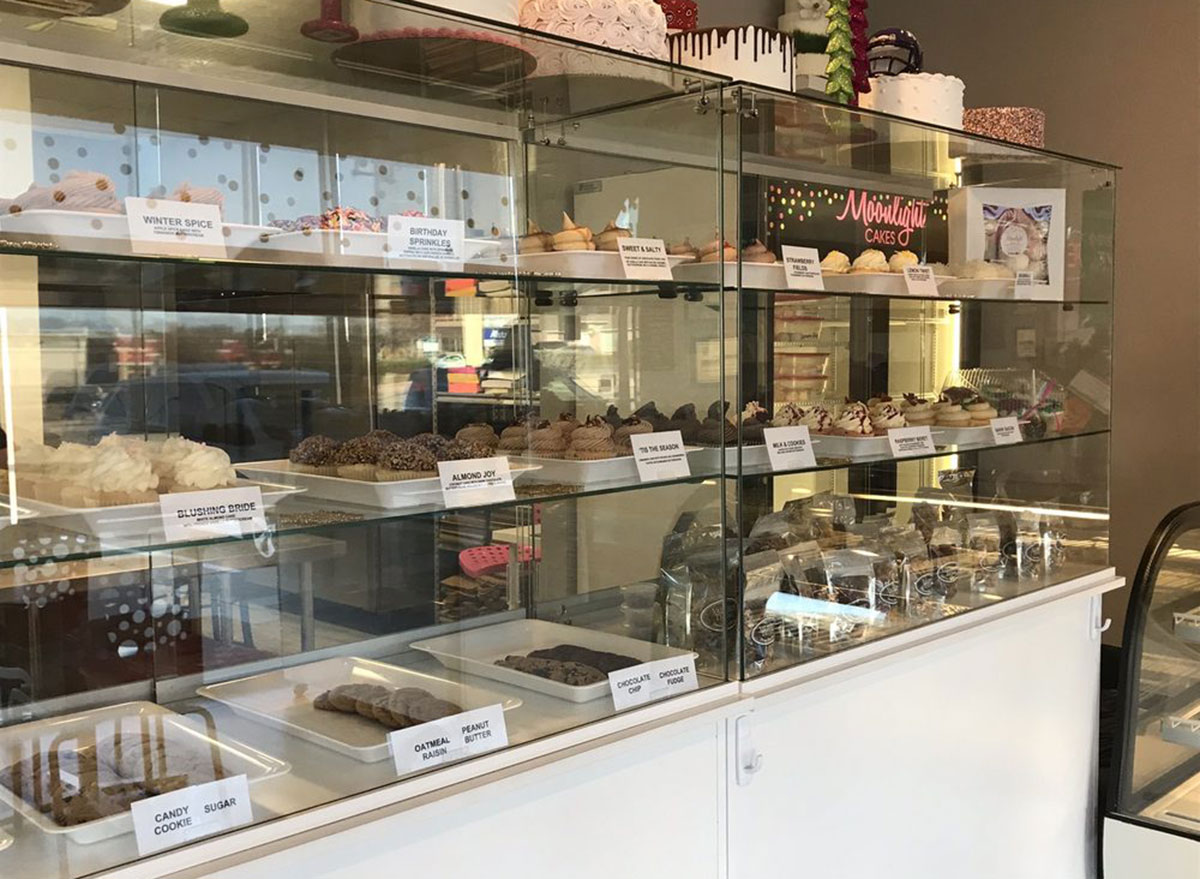 We love a bakery where you can do something a little different, and a cake in a jar fits the bill perfectly. Pick one or two flavors from Moonlight Cakes's extensive cupcake menu and they'll whip up a cake in a jar that's delicious and almost too pretty to eat.
UTAH: Olive Oil Cake at Tulie Bakery in Salt Lake City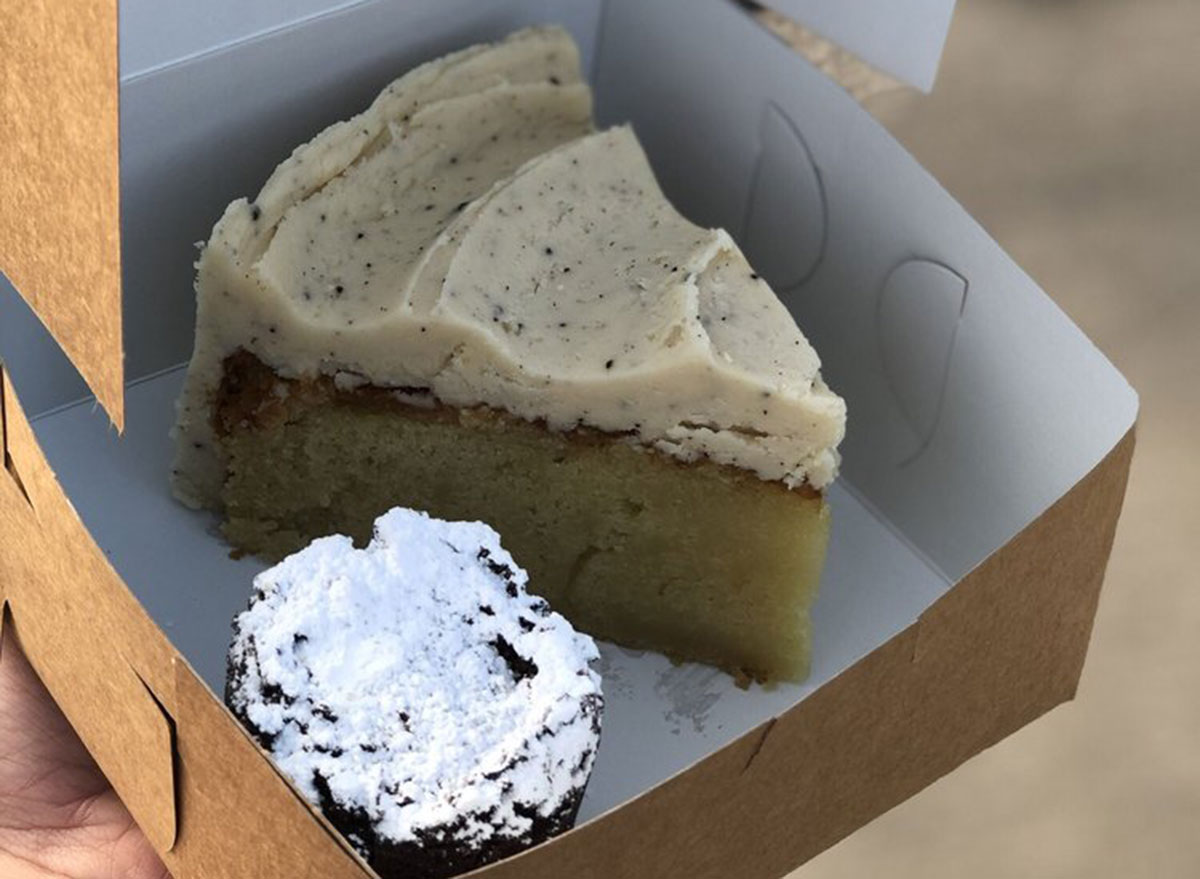 Olive Oil Cake is a favorite among locals at Tulie Bakery, with reviewers describing it as "scrumptious" and "out of this world good." Because it's so popular, this particular cake often sells out quickly so be sure to stop by early in the day.
VERMONT: Crème Brûlée Cake at Mirabelles Bakery in South Burlington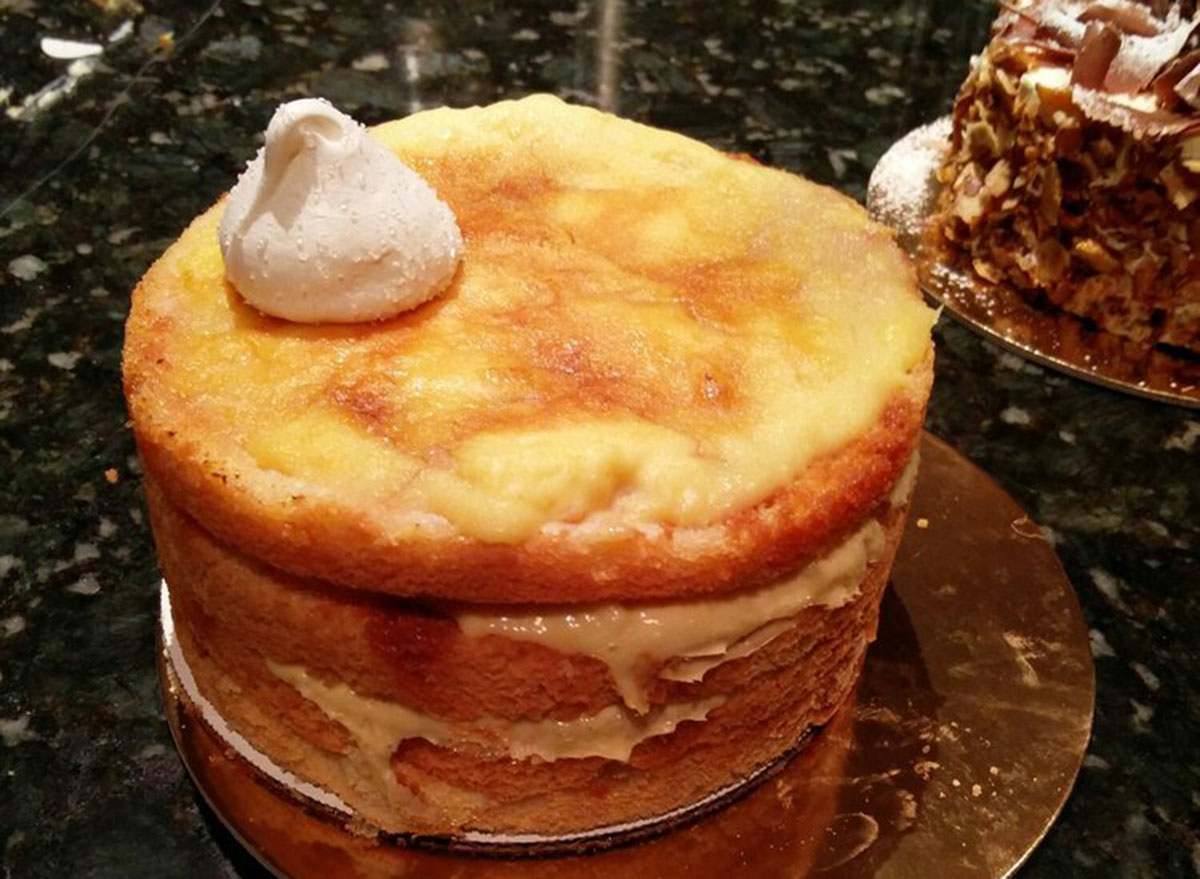 Yes, crème brûlée comes in cake form—well, at least it does at this beloved Burlington bakery. One reviewer described it as "amazing" and another noted that the cake was a huge hit when she brought it to a dinner party. Please excuse us for a moment while we add "trying crème brûlée cake" to our culinary bucket list.
VIRGINIA: Candy Bar Crunch at Fluffy Thoughts Cakes in McLean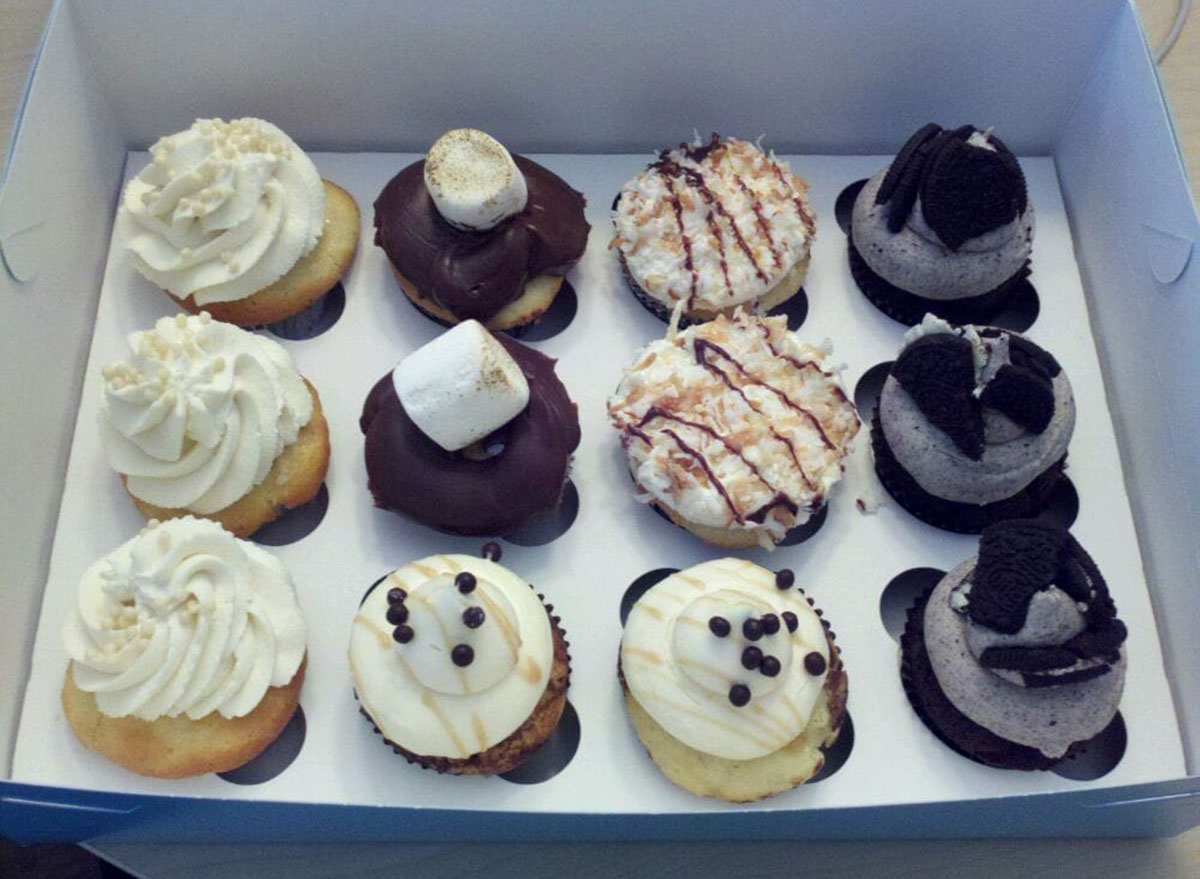 Although reviewers noted that some of Fluffy Thoughts's confections weren't the best in the state, there's one thing food critics and customers agree on: the candy bar crunch cake is a must if you're in the area. This marble cake is filled with homemade salted caramel, milk chocolate or dark chocolate ganache, vanilla Italian meringue buttercream, and Fluffy's crispy chocolate crunchies. Bring on the sugar rush!
WASHINGTON: Princess Cake at Byen Bakeri in Seattle
This Scandinavian bakery has quickly become a local favorite among Seattleites. The Swedish princess cake is undeniably the standout, with one reviewer even going as far as to say Byen Bakeri's version is "even better than the ones that I tasted in Sweden."
WEST VIRGINIA: German Chocolate Cake at Spring Hill Pastry Shop in South Charleston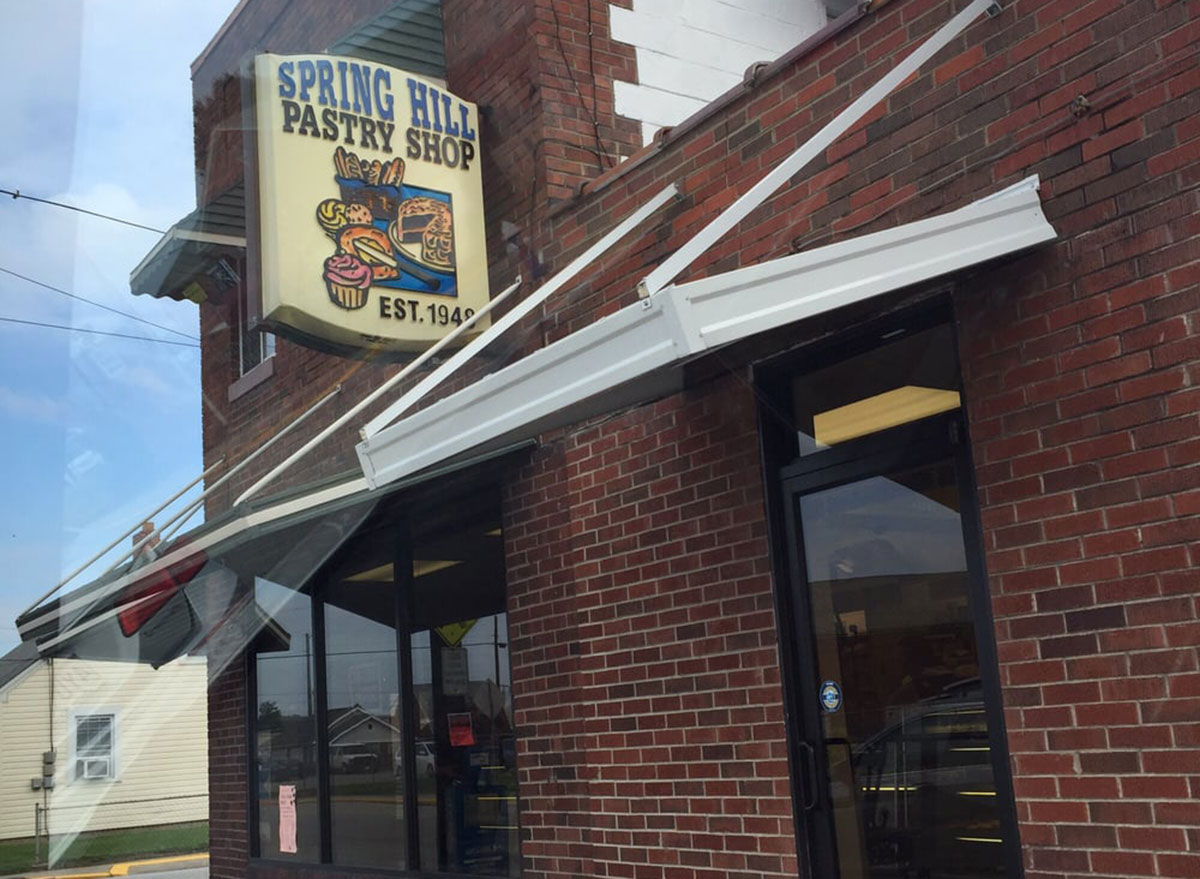 To say this 70-year-old family-owned business is beloved by locals would be an understatement. "Their German Chocolate cake is my personal favorite and I think the best you can get anywhere," one reviewer wrote.
WISCONSIN: Carrot Cake at Craig's Cake Shop in Verona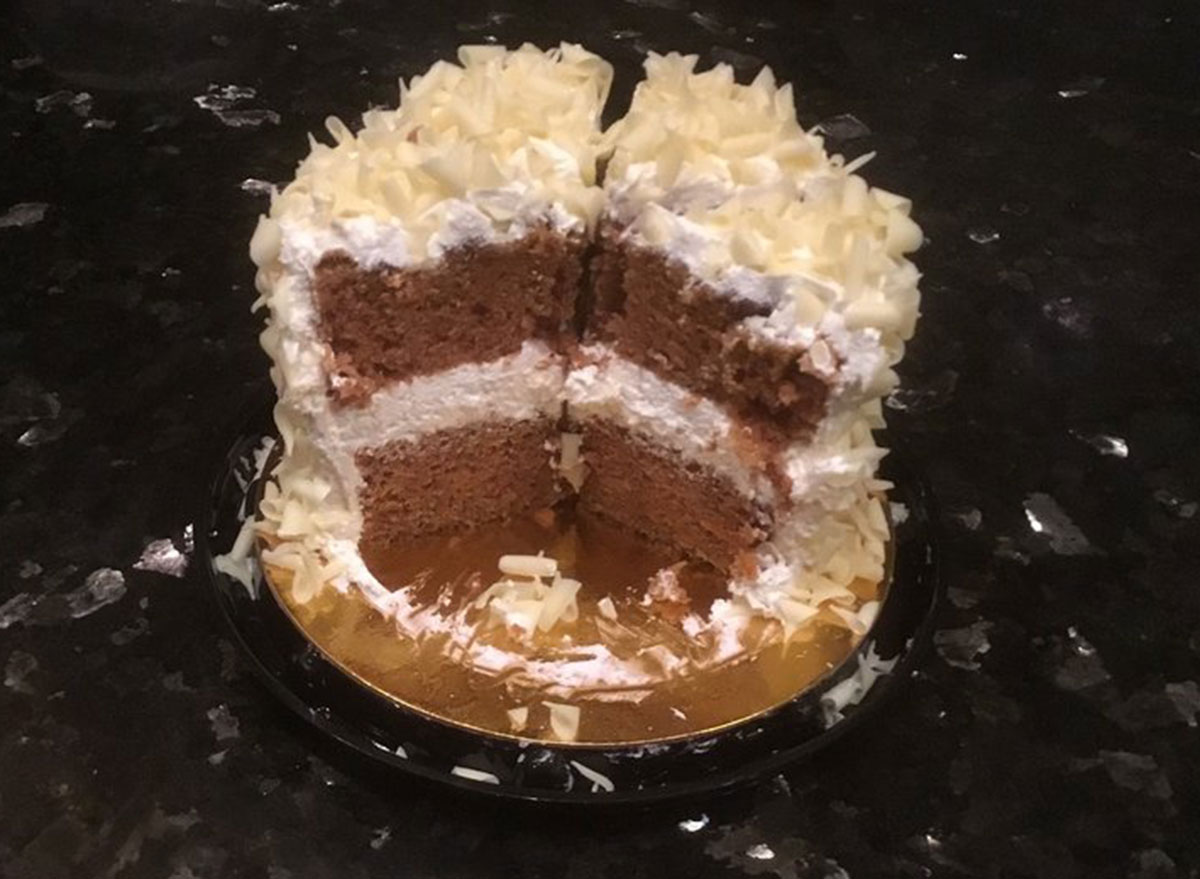 Craig's Cake Shop opened its doors in 2000 and quickly established itself as a local staple. The team prides itself on bringing joy to its customers through its quality desserts. "If you dream of cake this is the place for you," wrote one reviewer. Although the consensus is you can't go wrong with any option, the carrot cake is especially popular.
WYOMING: French Macaroon Cake at Buttercream Cake Design in Jackson Hole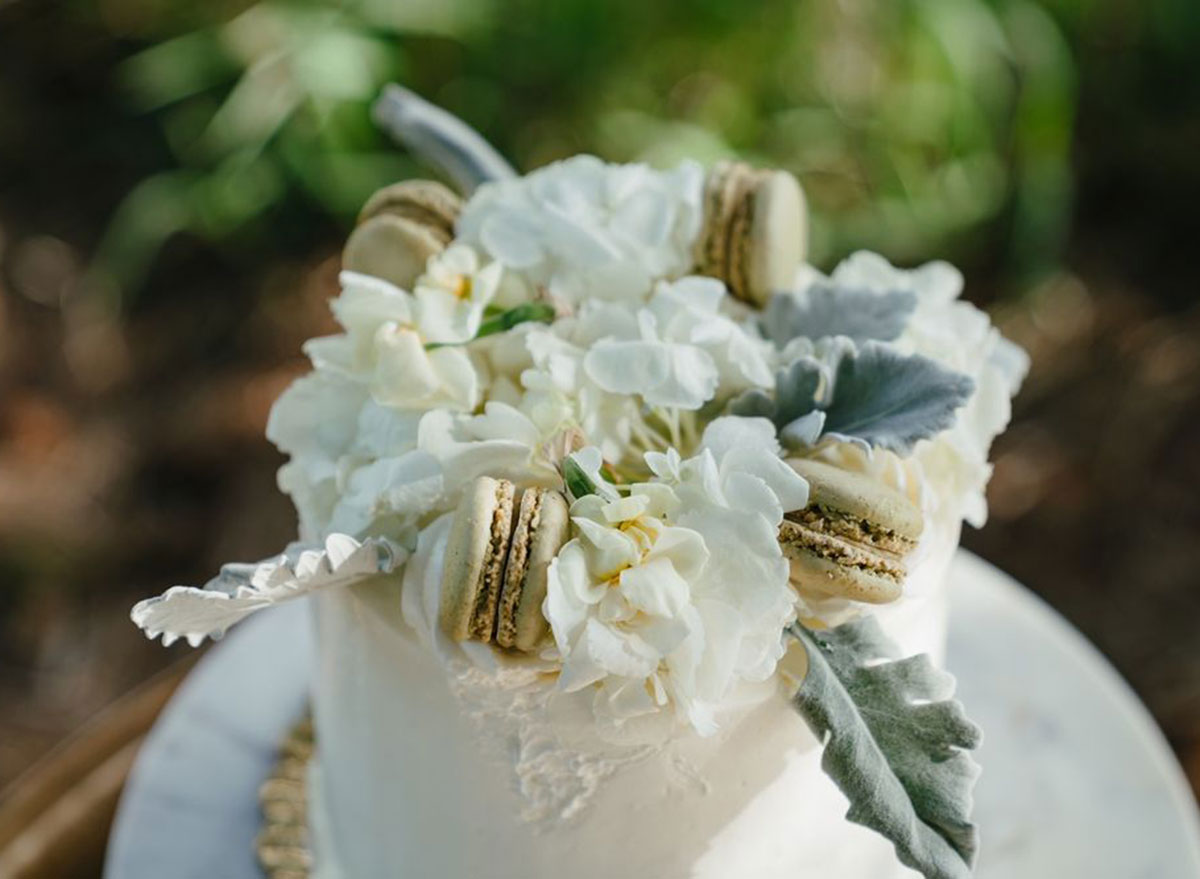 If Buttercream Cake Design has ever had an unhappy customer, it seems you'd need a private investigator to find them. From custom wedding cake designs to simply satisfying a sweet tooth, you can't go wrong—especially if you get the French macaroon cake.
Explore more of the best spots in your state, such as The Best French Toast in Every State.
Caitlin Flynn
Caitlin Flynn is an award-winning writer and reporter who experienced early age corporate burnout in 2015 and traded New York City for the misty air and superior coffee of Seattle.
Read more about Caitlin