13 Long-Lost Foods from the '70s That Will Stoke Your Nostalgia
Here's what you'll want to bring back from the decade of funky food.
In a yearbook consisting entirely of food, the 1970s would be a colorful entry. It was a decade marked by health consciousness, packaged goods, French cuisine, and global awareness: With a green goddess dressing in one hand and marshmallow-laden Jell-O "salads" in the other, with plates of lo mein and quiche waiting on deck. Step into our time machine and revisit these culinary gems from the '70s.
And for more throwbacks, check out these 15 Classic American Desserts That Deserve a Comeback.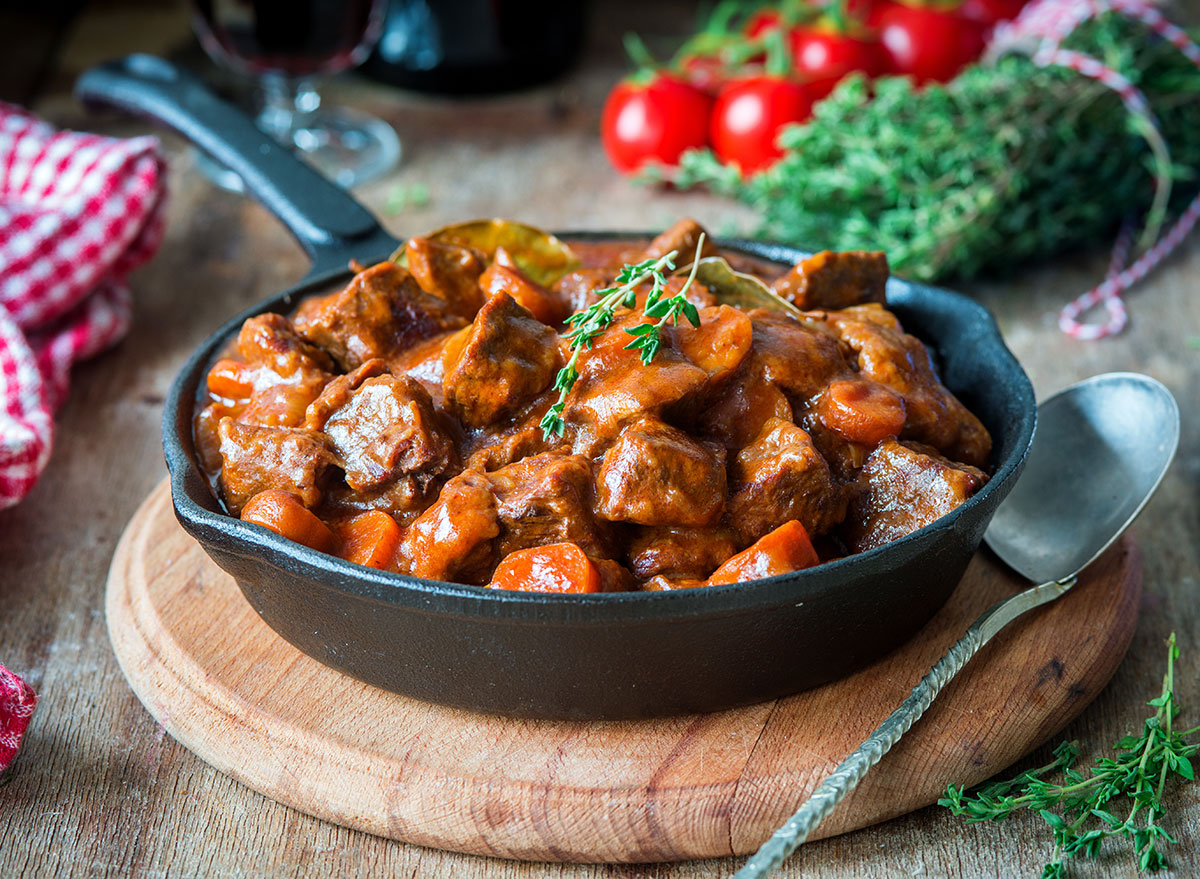 Long before we had Meryl and Amy in Julie & Julia, we had the actual Julia Child and her beloved TV show The French Chef. Over the course of its 10 delightful seasons, viewers fell in love with the ebullient host—and with the beefy red wine dish she's so well known for. Boeuf Bourguignon was the first episode of the first season, suggesting its importance in the culinary canon, and was reprised in an episode in 1971. Get more Vintage Recipes That Still Taste Great.
Sign up for our newsletter to get the latest food news and recipes delivered straight to your inbox.
This German-born dessert is an exercise in seeing how many ways you can infuse one cake with cherry flavor. It's composed of layers of chocolate cake that have been thoroughly soaked with kirsch (a clear cherry spirit) and topped with maraschino cherries, while some versions even have sour cherries stuffed between the layers. Though it was first invented in 1915, its popularity soared stateside in the 1970s.
RELATED: Your ultimate restaurant and supermarket survival guide is here!
Cheese & Pineapple Hedgehogs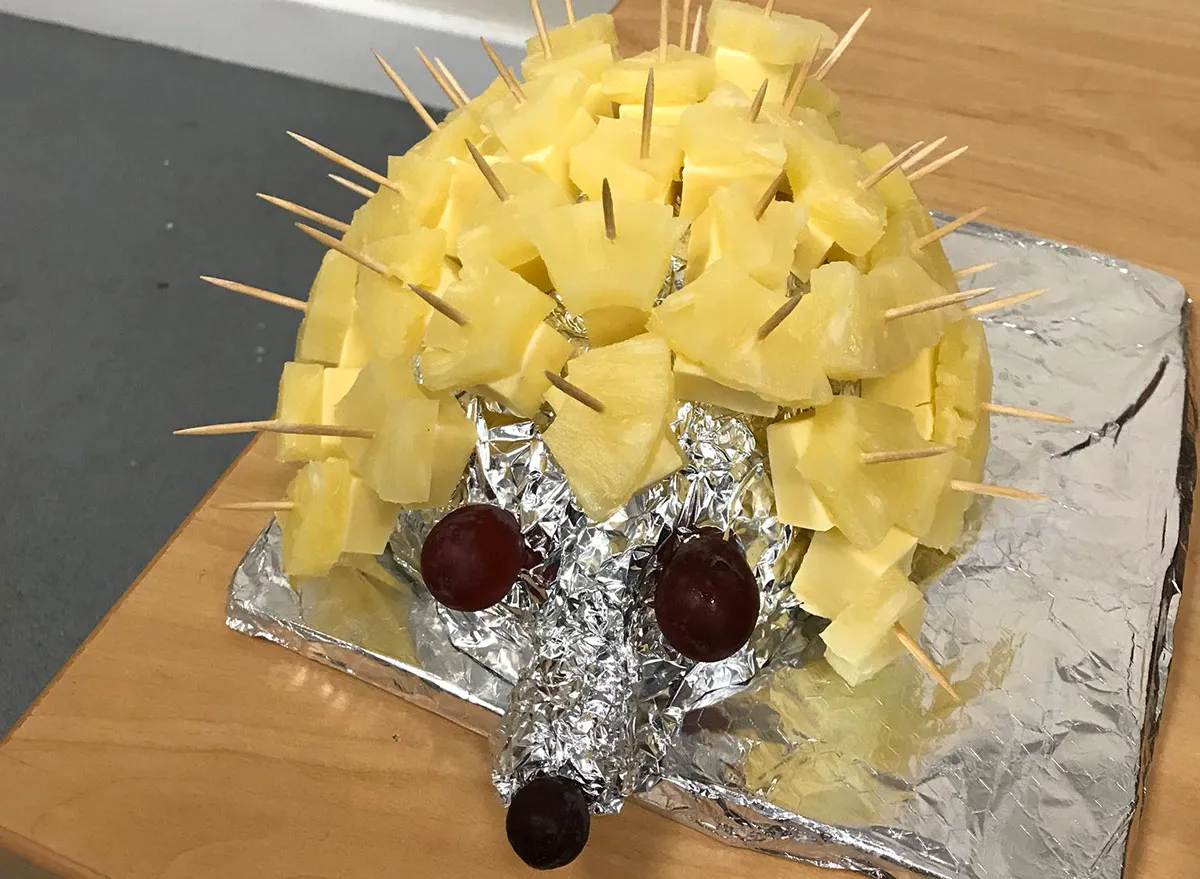 Before we even had Pinterest, we had this comically adorable party food, which is exactly what it sounds like: skewers of cheese cubes and cut-up pineapple stuck into a base in order to form an edible hedgehog. Don't forget the olive eyes.
Whoever first decided to combine cheese and crackers into one single entity deserves a gold medal. If you were at a party anytime in the 1970s, you were bound to find a bowl of crunchy baked cheese straws to help counter the effects of one too many Harvey Wallbangers. Get our best cheese straw recipe.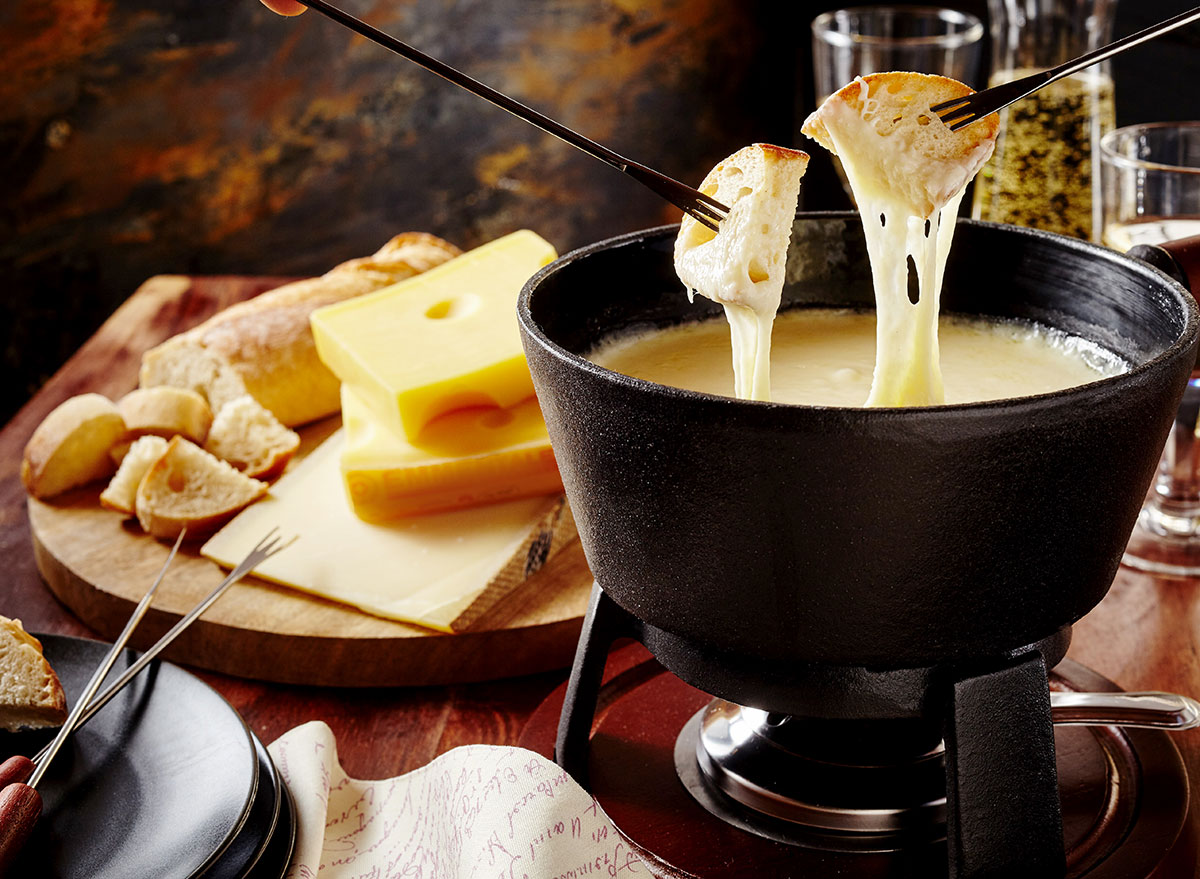 Cooking your own food right in the middle of the table was all the rage in the '70s. And while cheese fondue was a big part of it, options extended into cooking beef in a pot of oil, or other ingredients in a pot of broth (what we would now call a hot pot). While these cooking methods are still around today (and existed before the '70s), you were definitely fielding more invites to fondue parties back then than you are today. Here's How 40 Famous Dishes Got Their Famous Names.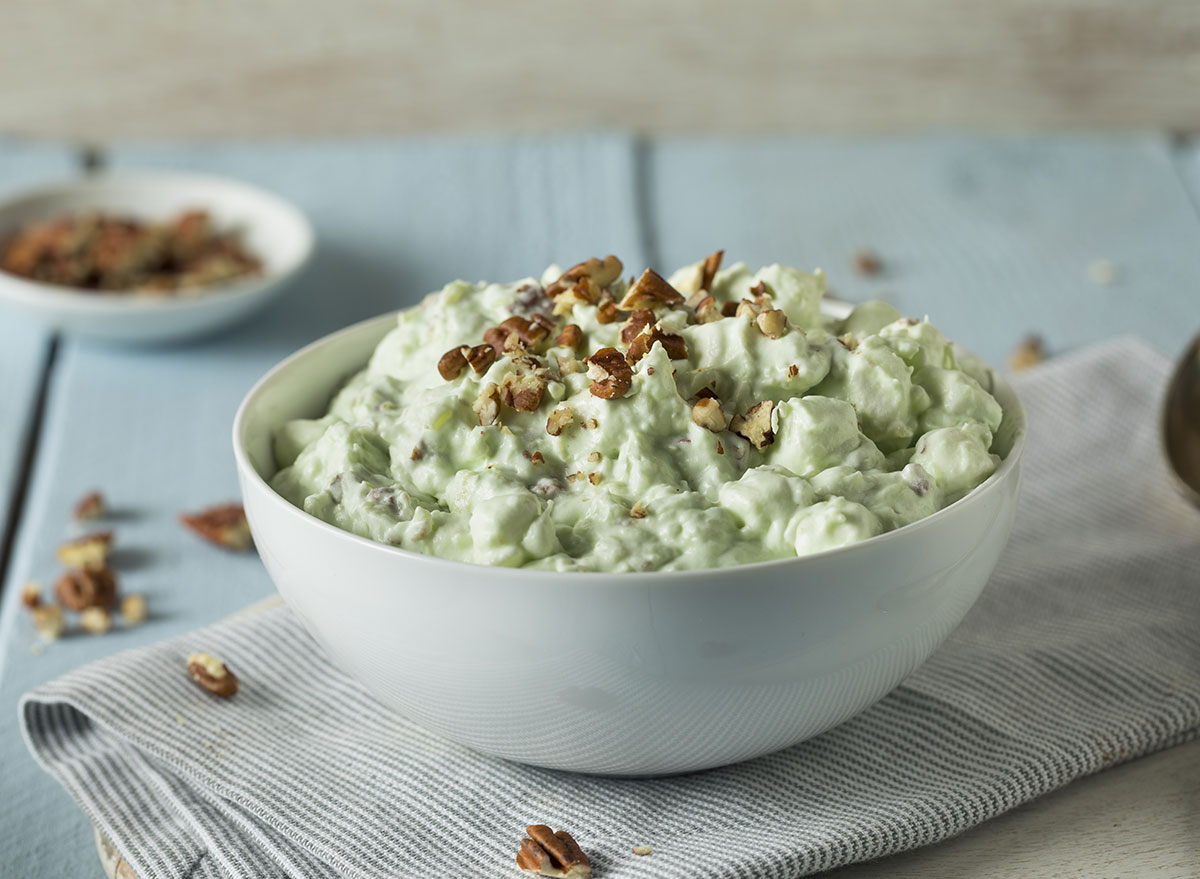 This pistachio-flavored "salad" is a shining example of how to turn a political scandal into a delicious dessert—"salad" is a loose term here, because the ingredients are pudding, canned pineapple, whipped cream, pecans, and marshmallows. Like so many other '70s creations, this one relied on instant pudding. Kraft Foods had just released pistachio-flavored instant pudding, using it in a recipe they called Pistachio Pineapple Delight before the creation got co-opted by a more culturally relevant name.
Many home cooks had their noses buried in the 1975 edition of Irma S. Rombauer's Joy of Cooking, one of the most famous and enduring cookbooks in the country. And while the cookbook contains scores of chicken recipes and Country Captain itself dates way back, it was a dish often served at dinner parties. With good reason, too—the curried chicken with green peppers, currants, and many other flavors is one you definitely need to try. Get our Best Healthy Chicken Recipes.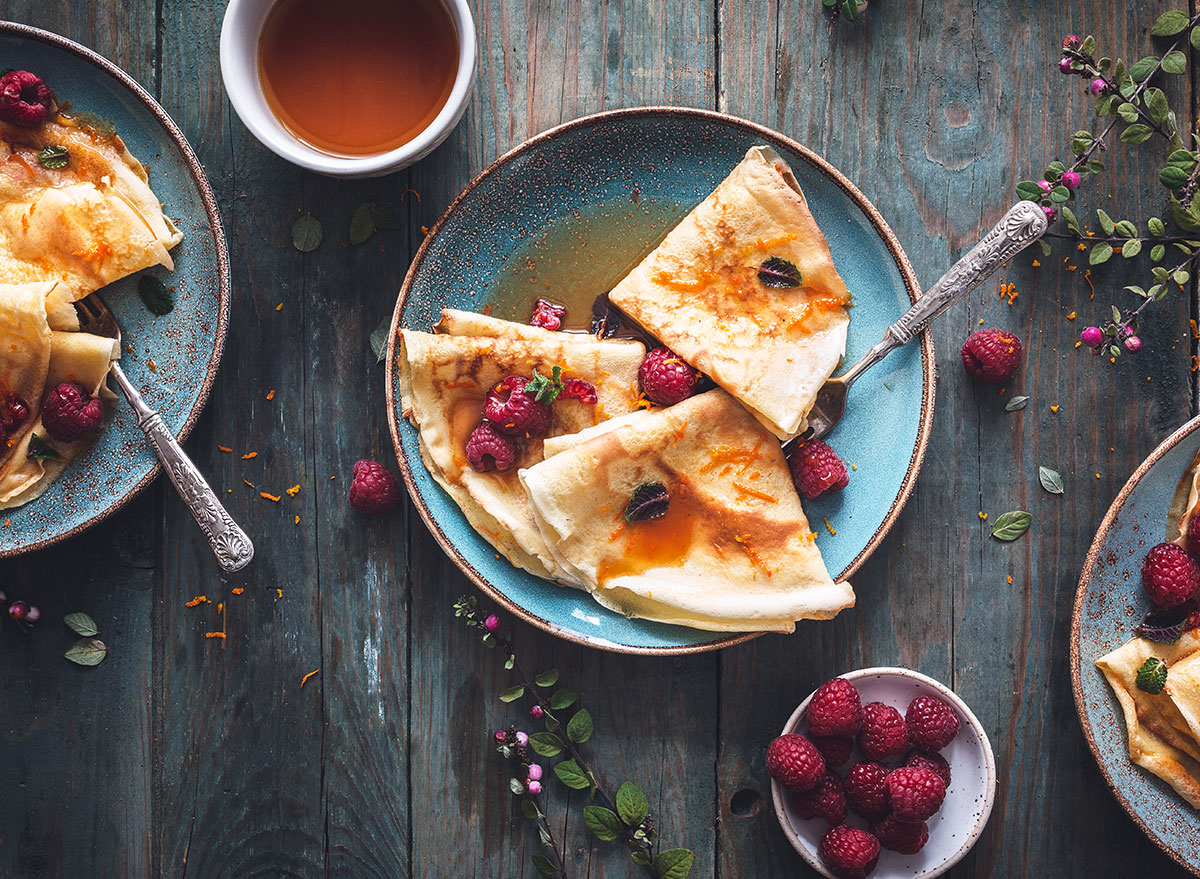 The French gave us a hand with many culinary delights of the 20th century, but few are as cherished (and pyrotechnical) as Crêpes Suzette. Not only is the orange-flavored dessert full of delicious things like butter, orange juice, and Grand Marnier, but it's not complete without the impressive tableside flambé. Make the perfect crepe with our guide.
This cake got its name from the "wacky" method of pouring wet ingredients into small wells in the dry ingredients, then mixing everything together right in the cake pan. It's reminiscent of Depression-era and wartime cake recipes that make it work without expensive (or scarce) ingredients like eggs and butter, but this iteration calls for vinegar. That key ingredient reacts with the baking powder to help the cake rise. Here are some other Depression-Era Foods You Won't Believe Are Making a Comeback.
Home cooks around the country will forever be grateful for the day that Hamburger Helper hit the scene in 1971. It came with pasta and seasoning packets, so all you had to do was combine the separate pieces with water and ground beef to make a complete (and fast) meal. Check out 30 Comfort Foods From Your Childhood Everyone Loves.
The marketing team behind Jell-O was hard at work getting people to consume their product, and it shows—flavors include raspberry vanilla, 7-Up lime, and spiced cranberry. While we wouldn't necessarily put these recipes hand in hand with a kale salad, they were definitely crowd-pleasers.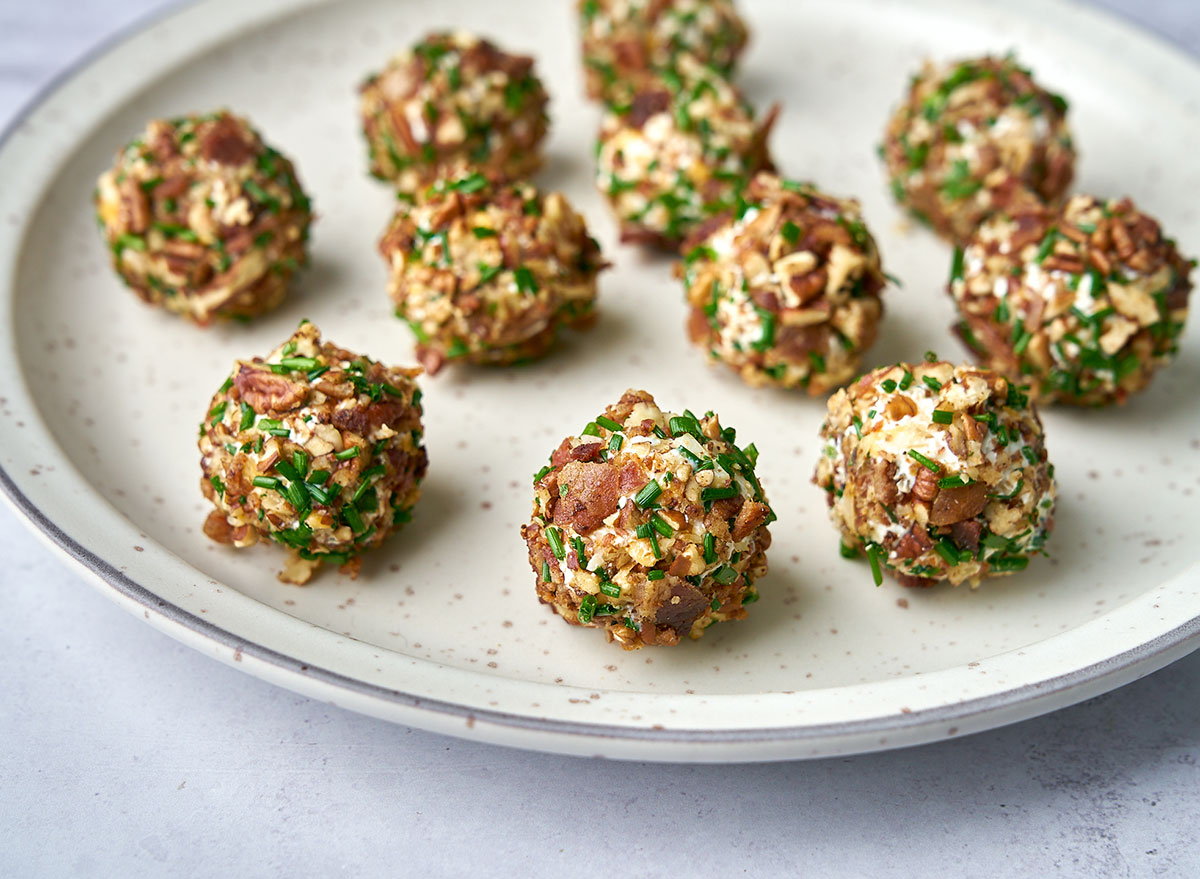 If you're lucky enough to go to a party today where a cheese ball is present, you know just how fun it is to be faced with a massive amount of cheese rolled up and coated in nuts and herbs. It was a crucial staple to any party in the 1970s. Get our cheese ball recipe here.
In a case of advertising schemes gone right, Jell-O created this striated treat to boost sales of its product. It's a miracle of multiple boxed products uniting as one: You prepare white cake mix, poke holes in the finished cake, then pour in a Jell-O mix and refrigerate until it's set up. Capitalism at its finest (and most delicious).
Abby is a food writer, editor, cook, and digital strategist living in Brooklyn.
Read more